Portable Highchair Folds Up For Feeding The Baby On The Go
By Ryan on 06/15/2017 11:57 AM (Updated: 08/25/2017 1:21 PM)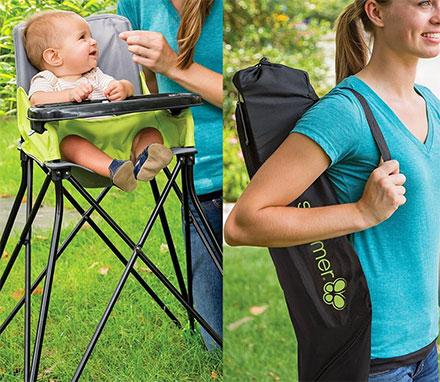 Your baby does need to eat when they go out of the house with you, there's no debate about that. Sure, restaurants have highchairs you can use, but what if you go out to the park, go camping, or just head out in the back yard? You're not going to want to haul around your bulky highchair wherever you go. This portable highchair completely folds down so you can pack it up and take it with you wherever you go.

Get their folding booster seat here
A perfect gift idea for camping lovers that double as new parents, the Pop N' Sit by Summer Infant easily sets up and folds down in a matter of seconds. When completely folded down, the portable highchair is about the size of a folded-up lawn chair. Plus, it even comes with it's own carrying case that you can put around your shoulder for easy transport.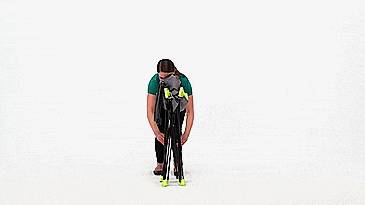 The portable folding highchair features a hard plastic tray for a clean place for eating. The tray is also super sturdy and prevents food from falling into the babies lap. There's even a rear pocket on the back of the chair for some extra storage.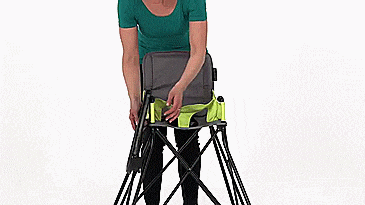 The fabric on the highchair removes so you can pop it into the wash for an easy clean-up after eating, and the chair has a three-point harness that keeps your baby securely in place while feeding.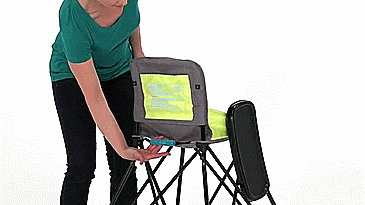 The folding highchair is meant to be used for children up to 3 years old (or up to 40 lbs in weight), and when completely folded-up, the highchair measures just 38.5 inches long x 8 inches in diameter.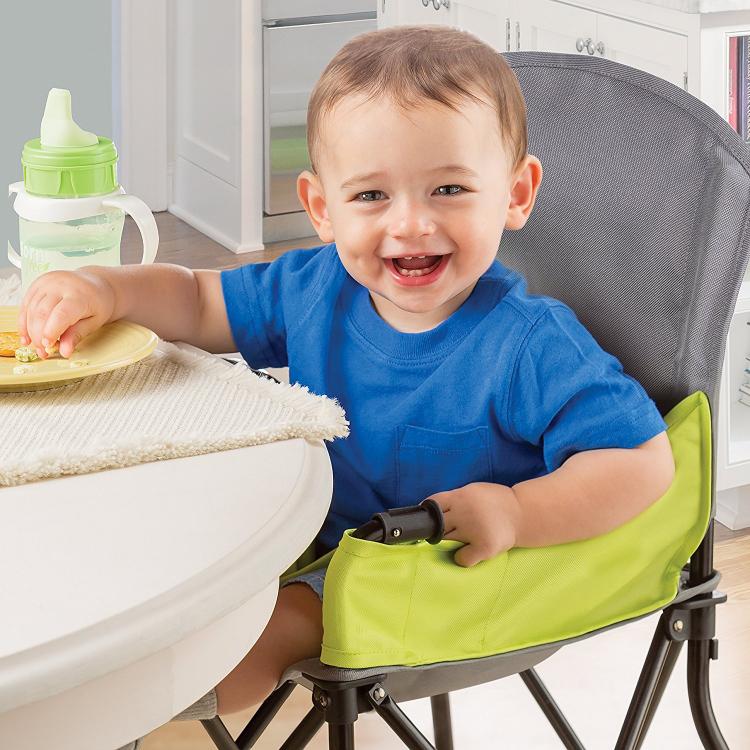 Check out the Summer Infant Pop N' Sit portable folding highchair in action via the video below.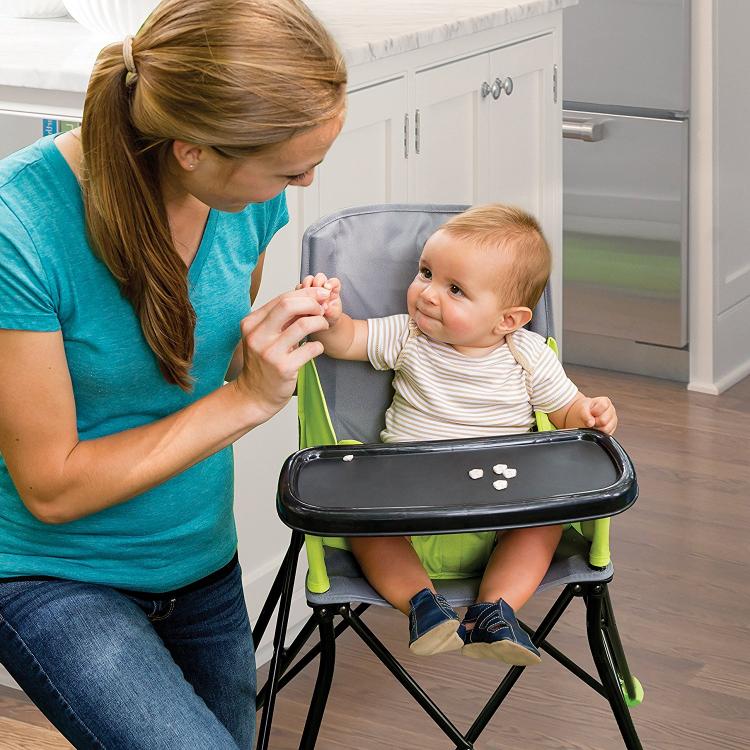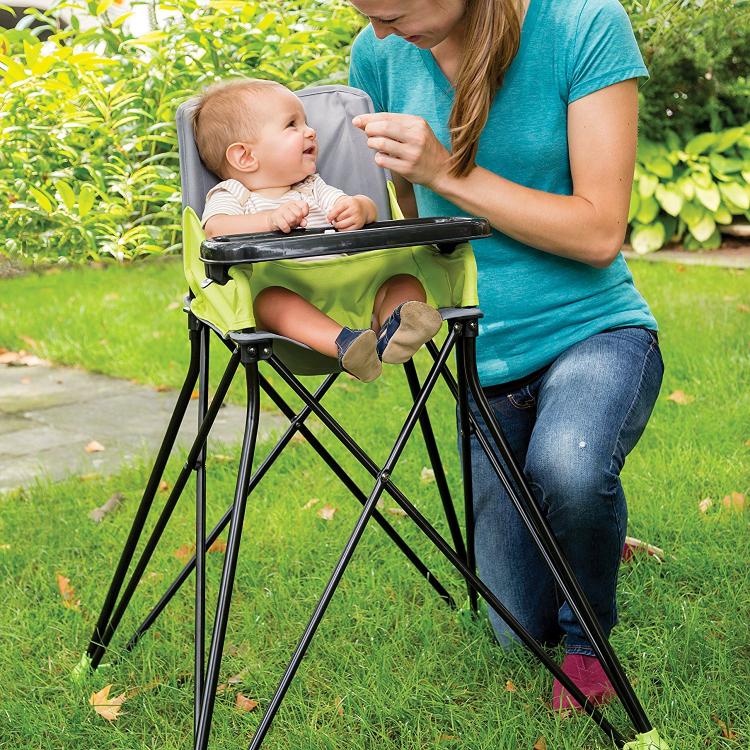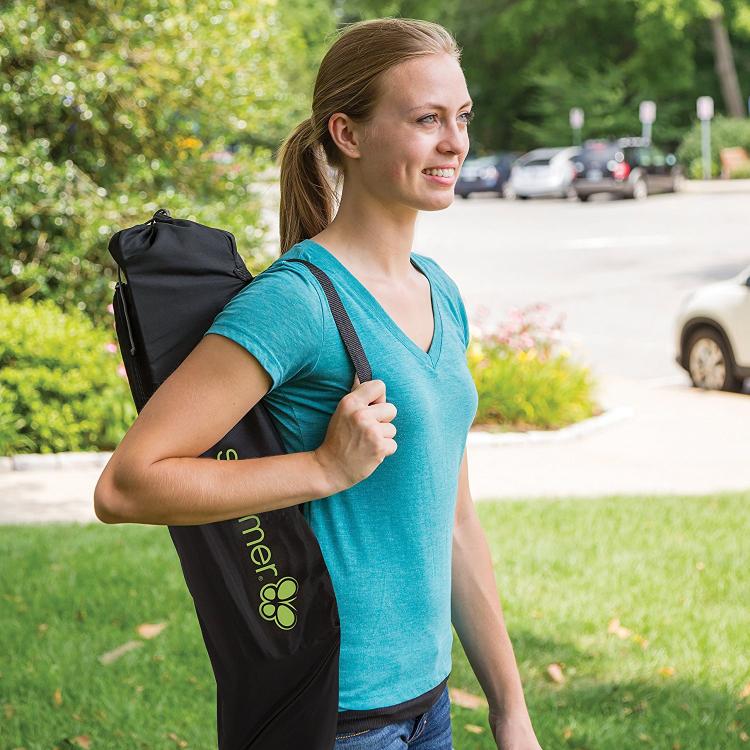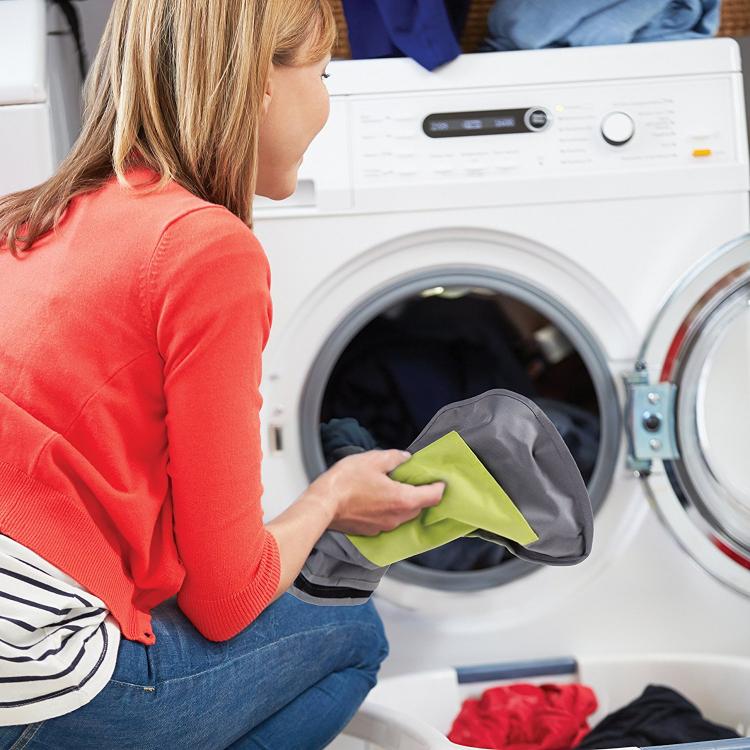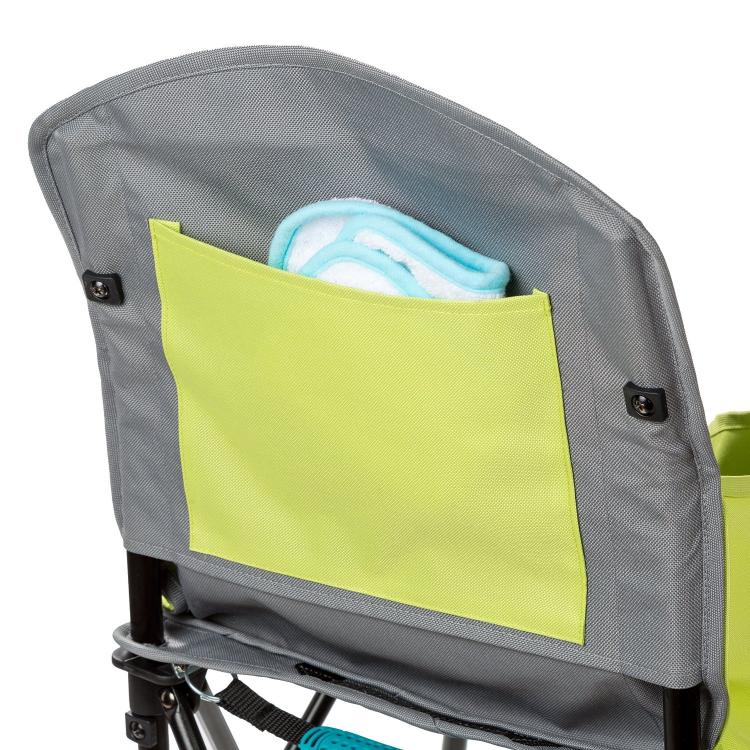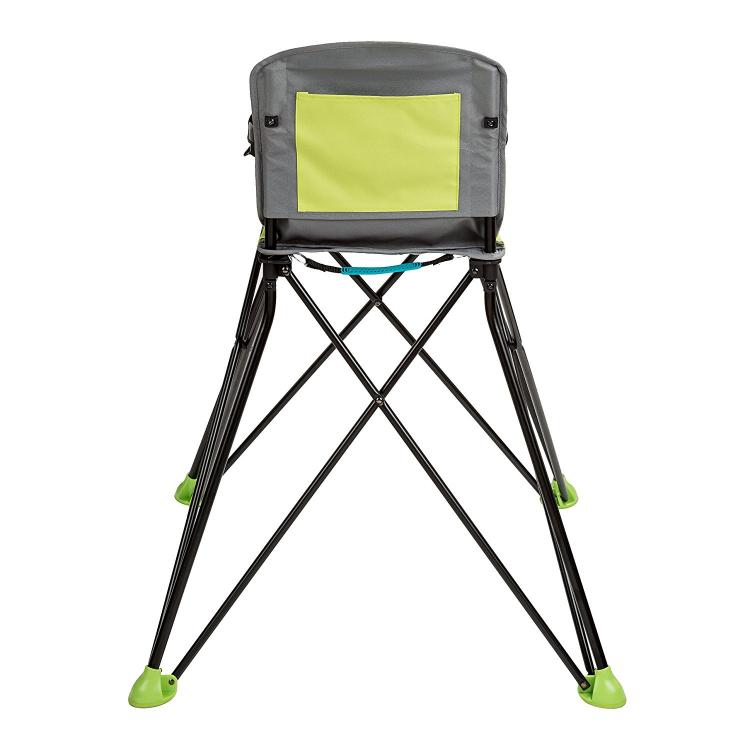 Get their folding booster seat here.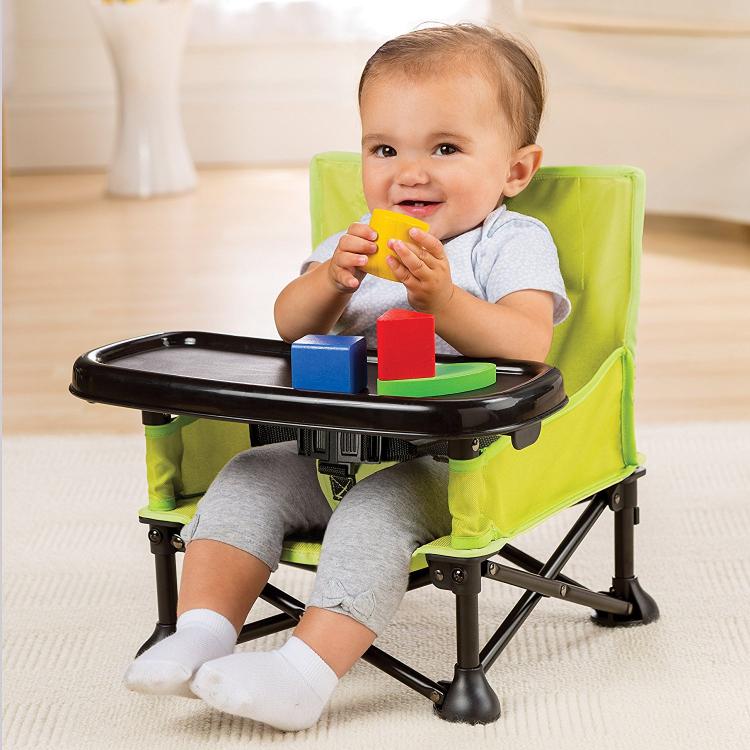 Subscribe To Our YouTube Channel