These Portable Car Toilets Are Perfect For Going Number 2 During Long Road Trips
By Ryan on 01/17/2023 4:08 PM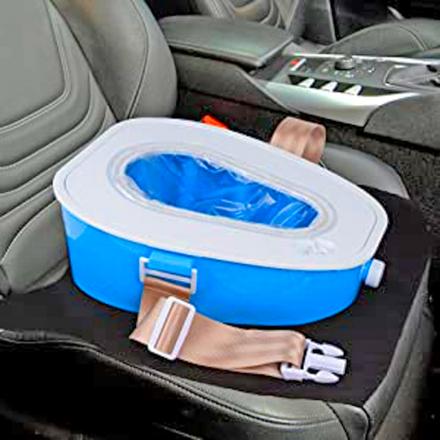 Going for long drives can be risky, especially in circumstances where you think you may need to use the restroom. Several people can also benefit from a little-known product that makes using your own toilet possible from just about any location, whether you're at home, on the road, camping or somewhere else entirely.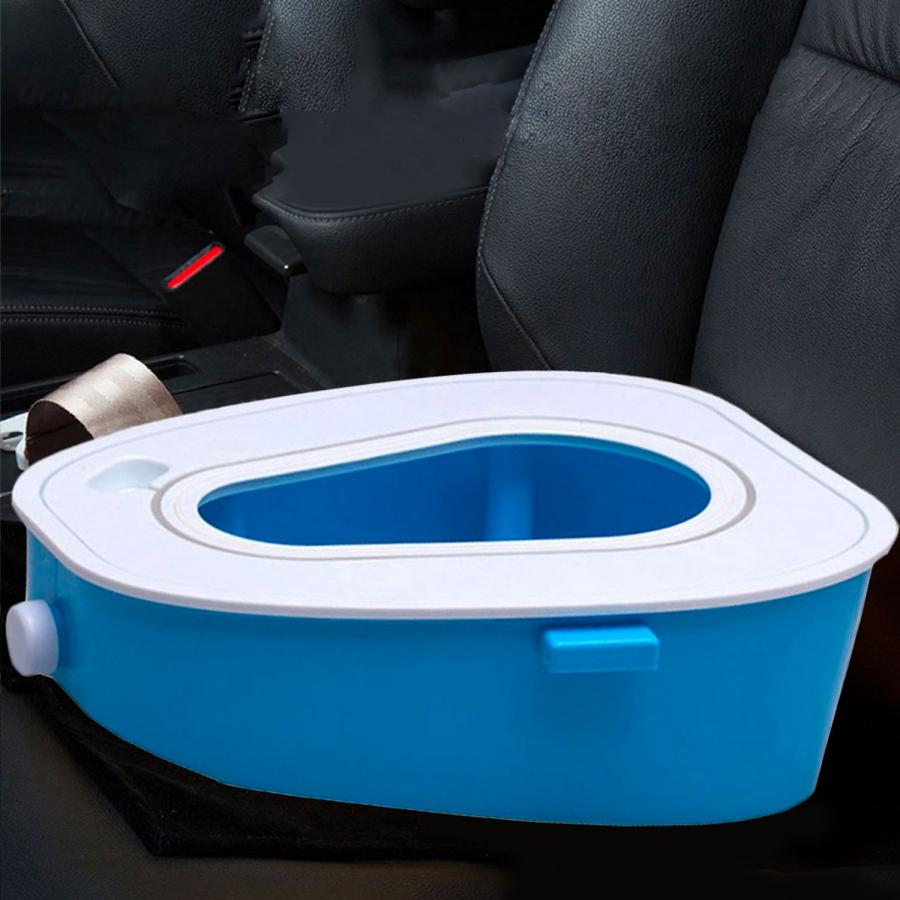 Introducing these portable car toilets, which are great for using on the go and make it easy to use the bathroom, without being messy, difficult to clean or requiring you to go somewhere specific to use the restroom.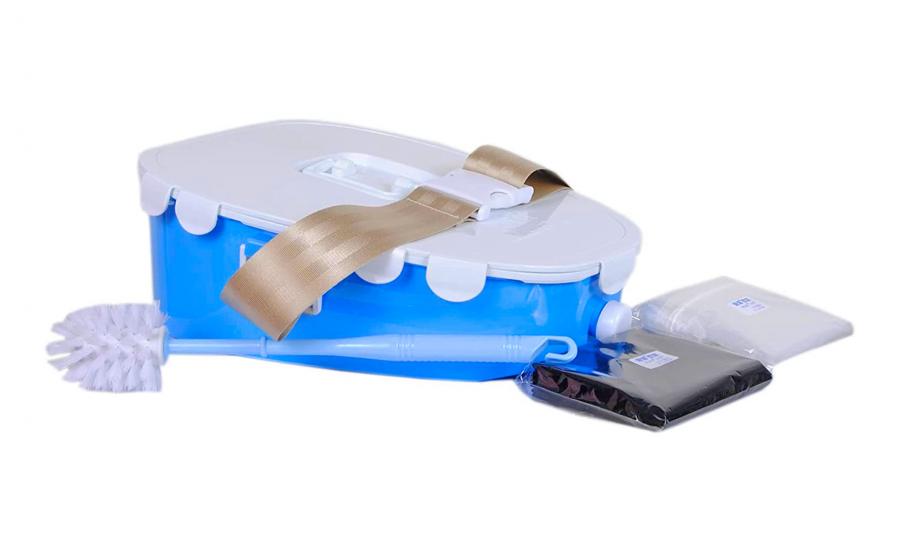 This amazing portable toilet is perfect for unloading huge dumps and pees in the car, at campsites or at just about any remote location you need. It's small enough to pack away easily, and it includes useful features meant to make it as ergonomic as possible for your butt — and for the car.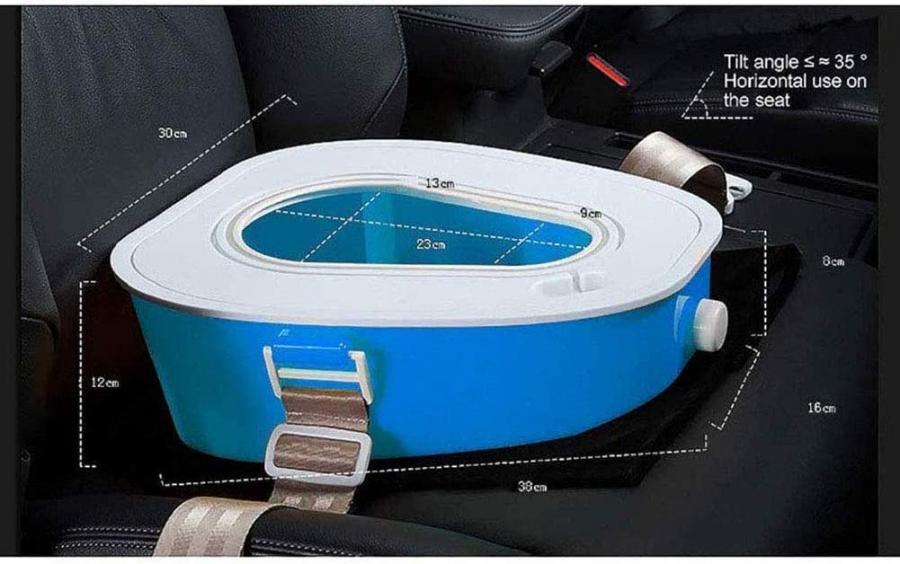 The in-car toilet includes a seatbelt design that makes it easy to lock into your car when it's time to use the restroom. Whether you're camping or driving, the portable in-car toilet is made from a PP eco-friendly plastic, making it perfectly lightweight, although it can also bear up to 550 pounds safely.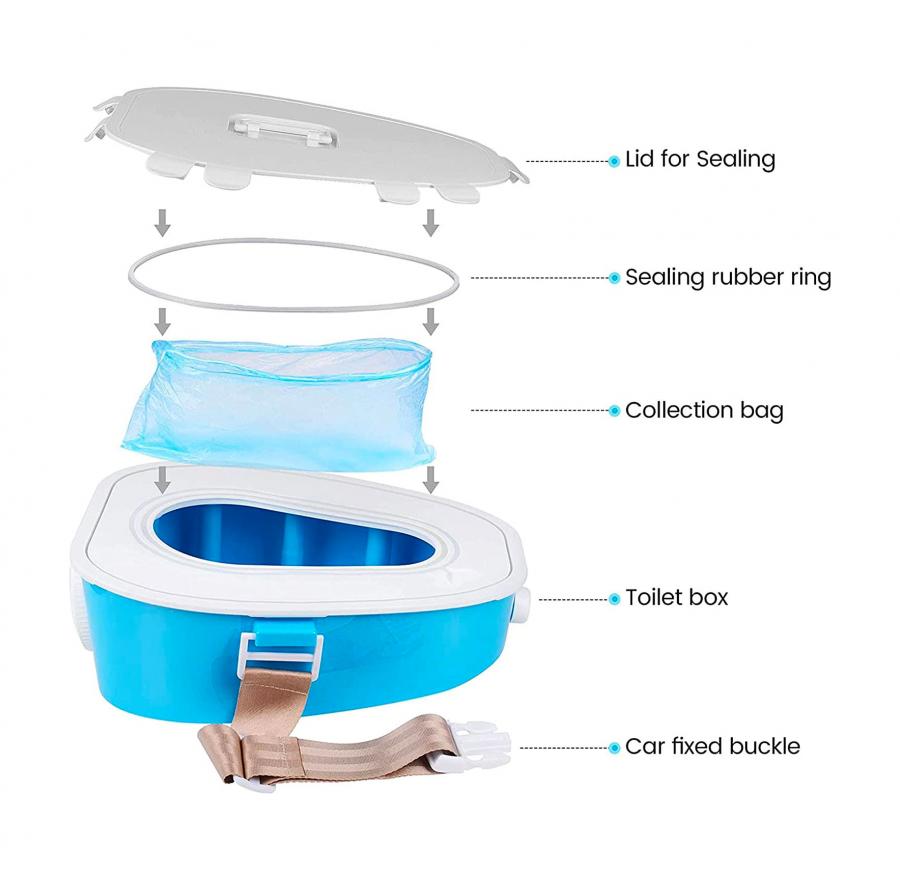 Its smooth plastic surfaces also make it easy to disinfect in between uses, and the portable toilet is great for many more uses than just camping or using in the car. It also makes a great portable toilet seat for those who are disabled or elderly, kids who are potty training, people with difficulty walking or standing, pregnant people and more. It can be taken out on the boat fishing, or simply be used to avoid making you use a dirty, public restroom.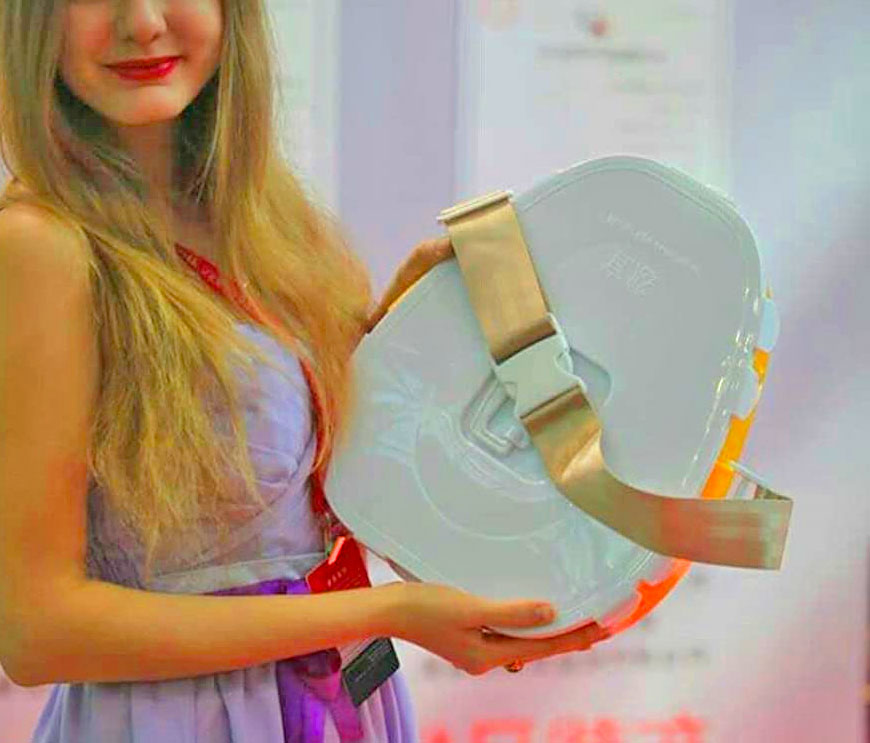 The portable toilet includes a double-layered, sealed seat that uses a rubber ring to keep from leaking between compartments. In between the portable toilet's seat and the box itself, there's also space for replaceable six- to eight-gallon waste collection bags that can be disposed of in between uses. Finally, the bottom of the portable bathroom seat includes the toilet box compartment itself, as well as a fixed buckle for use in the car.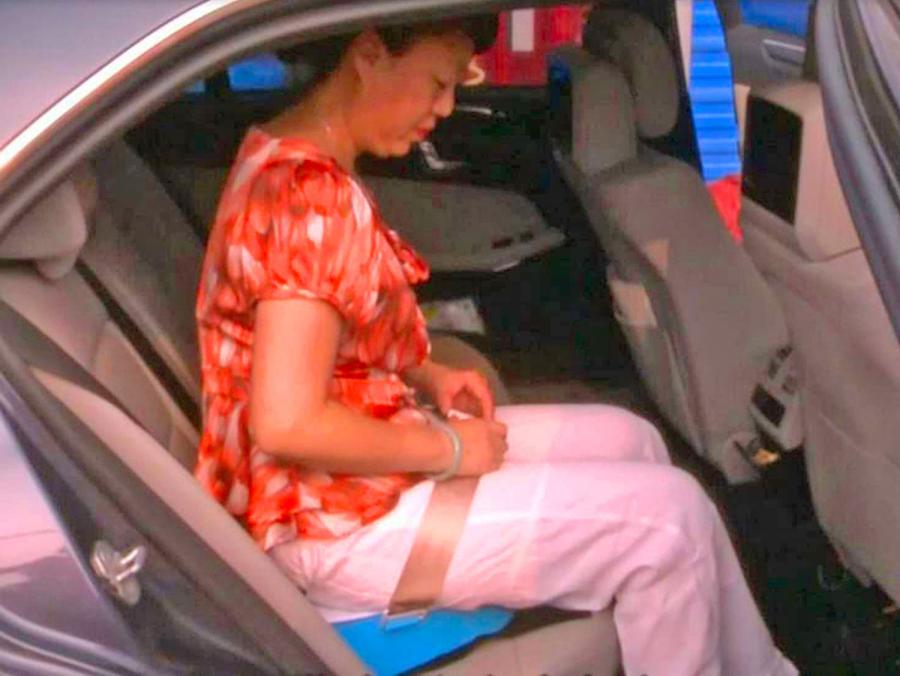 Buyers of the portable toilet have positive things to say, with the product garnering a 4.1 out of 5-star rating on Amazon.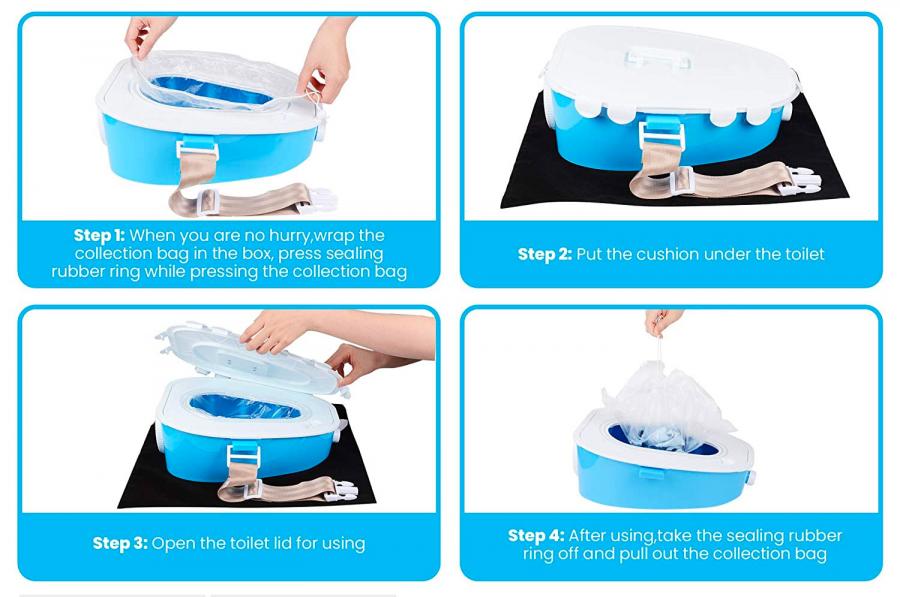 One buyer, Mickey, left a five-star review of the in-car toilet titled "Perfect for when you're stuck in the car," saying, "As someone with anxiety around not being able to use the restroom, just knowing that I can if I need to and am stuck in a vehicle for an extended amount of time... This helps relieve so much anxiety for me."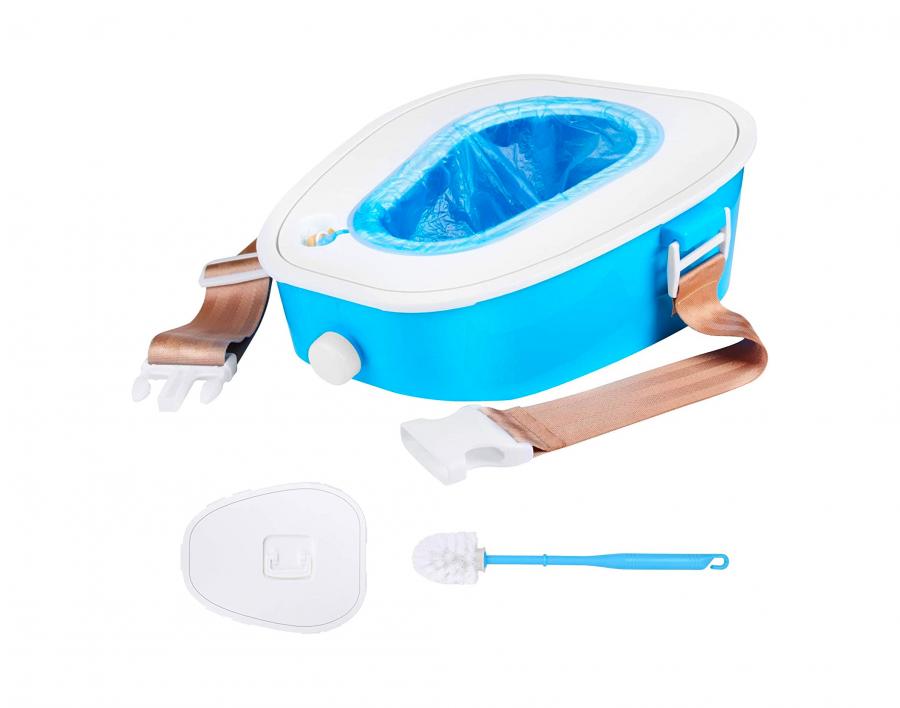 Other excellent portable car toilet options we've featured in the past include the bumper dumper car tire toilet seat or this truck hitch camping toilet, both of which are a particularly great option for those camping or able to get out of the car to use the toilet. However, the music-playing king's and queen's throne toilet is also a toilet option worth your attention, especially if you always talk about needing to go "sit on your throne."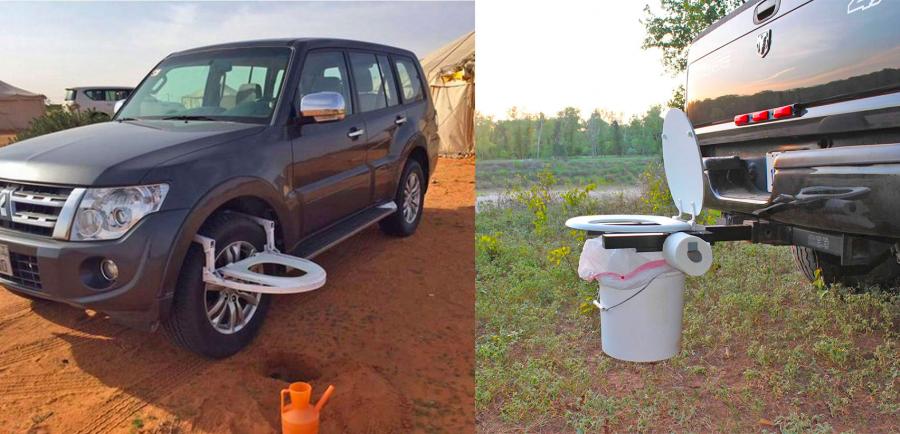 Purchase of this particular portable toilet comes with the toilet and sealing lid, 10 replacement collection bags, a cleaning brush, a non-slip mat and a user's manual.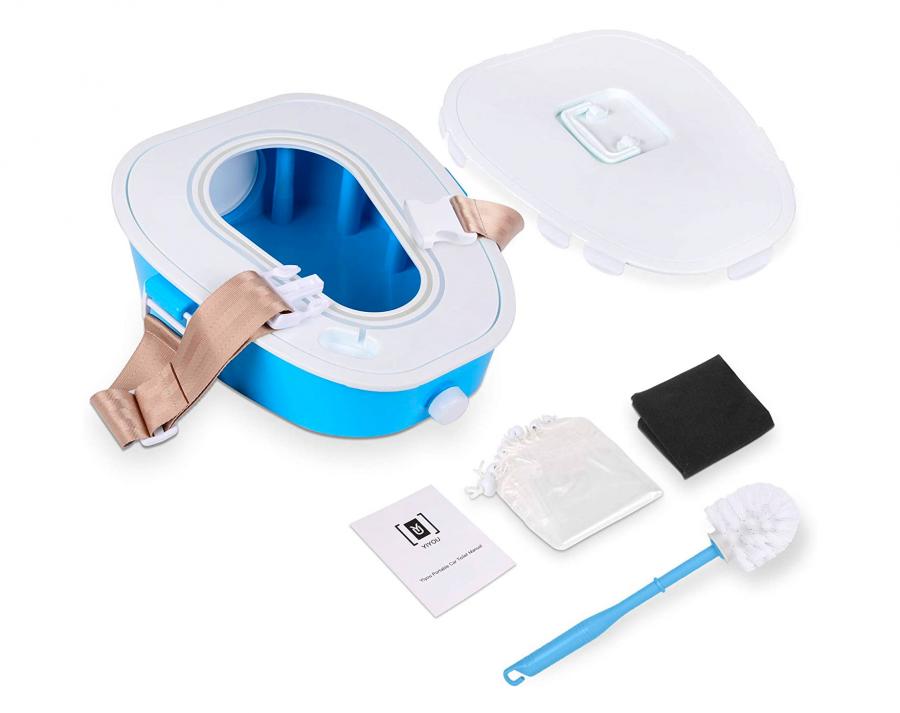 There's actually a few different versions of this portable car toilet available on Amazon, some of which even come in different color options to choose from!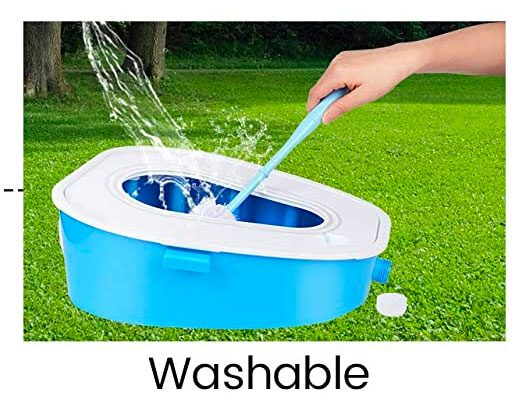 You can snag the portable in-car toilet from Amazon for around $86 bucks!