This Portable Baby High Chair Is Perfect For Camping, Picnics, or Beach Trips
By Ryan on 06/04/2021 3:35 PM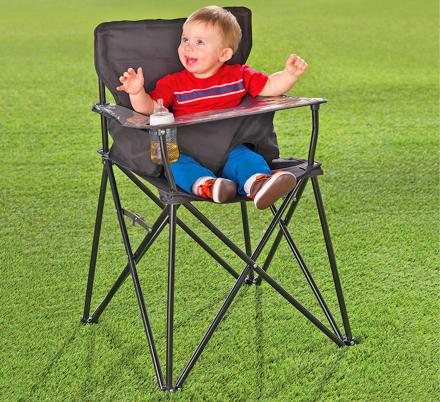 Picture this, you want to go for a picnic, camping, or any outdoor event and your baby has to come along. Where do you put her? Feed her? And ensure both of you have an easy time. The solution is this portable high chair for babies. The ciao baby portable chair is ideal for babies aged from 3 months to 3 years, that's quite the range! Also, it's suitable for those beach days, sporting events, and any other outdoor activity. All dads and moms who are constantly mobile will find it very useful.

Get the attachable umbrella here
The portable high chair for babies is made using lightweight material. The chair folds and locks in place for easier storage when not in use. It being foldable means there is no need for assembly, making it even easier to use. There is a built-in feeding tray and cup holder to make it easy to feed the baby and put the food and milk in place. The chair is made from durable nylon fabric, liquids cannot soak, and the tray is coated with clear vinyl making it easy to clean with a wet cloth.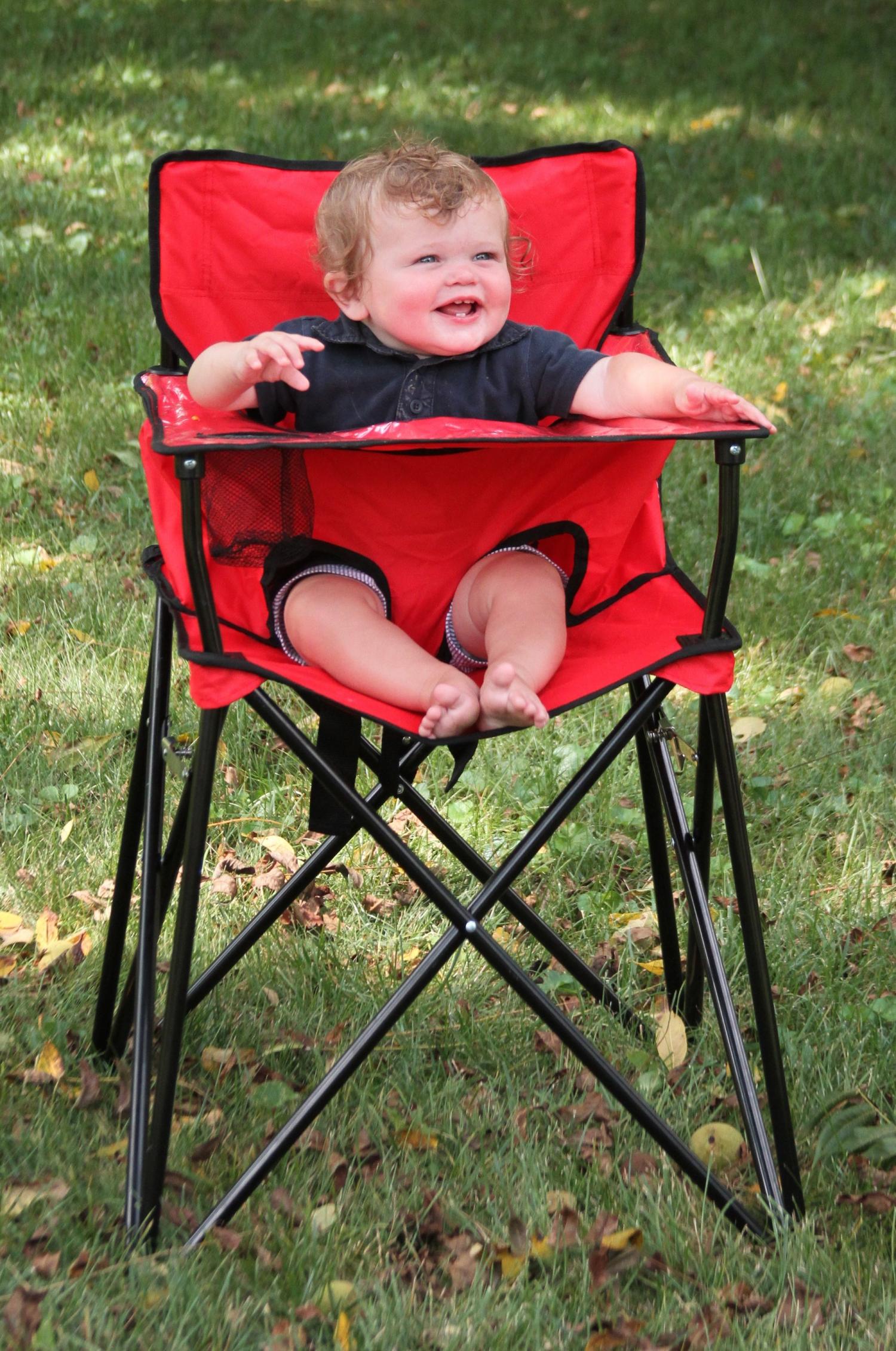 The weight of the portable high chair is a paltry 8 pounds, pointing to its portability. The dimensions are 22x22x34 inches and when it's folded it does not take up a lot of space.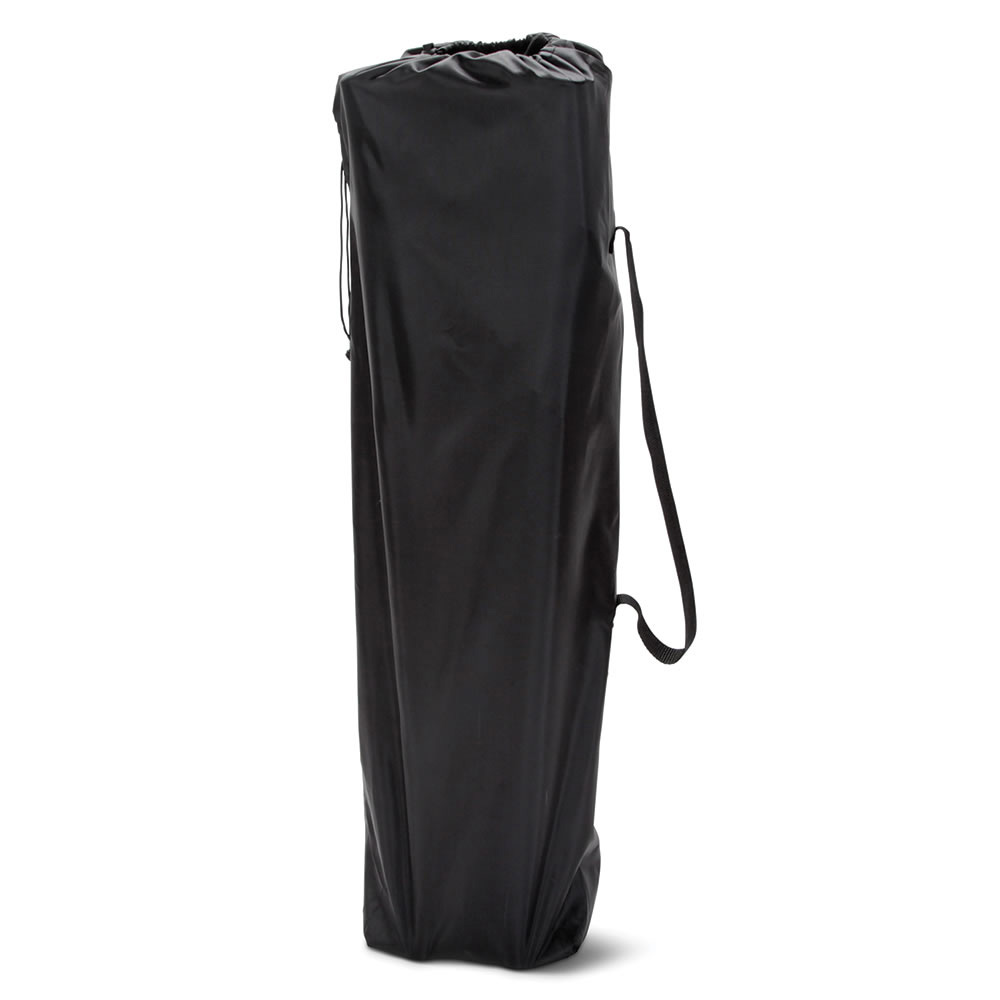 A lap belt with a 5 point harness secures the baby to the chair. It's completely safe for and will keep them comfortably in place. This portable high chair has passed the high standards set by ASTM (US American Society for Testing and Materials) and the European high chair safety standards.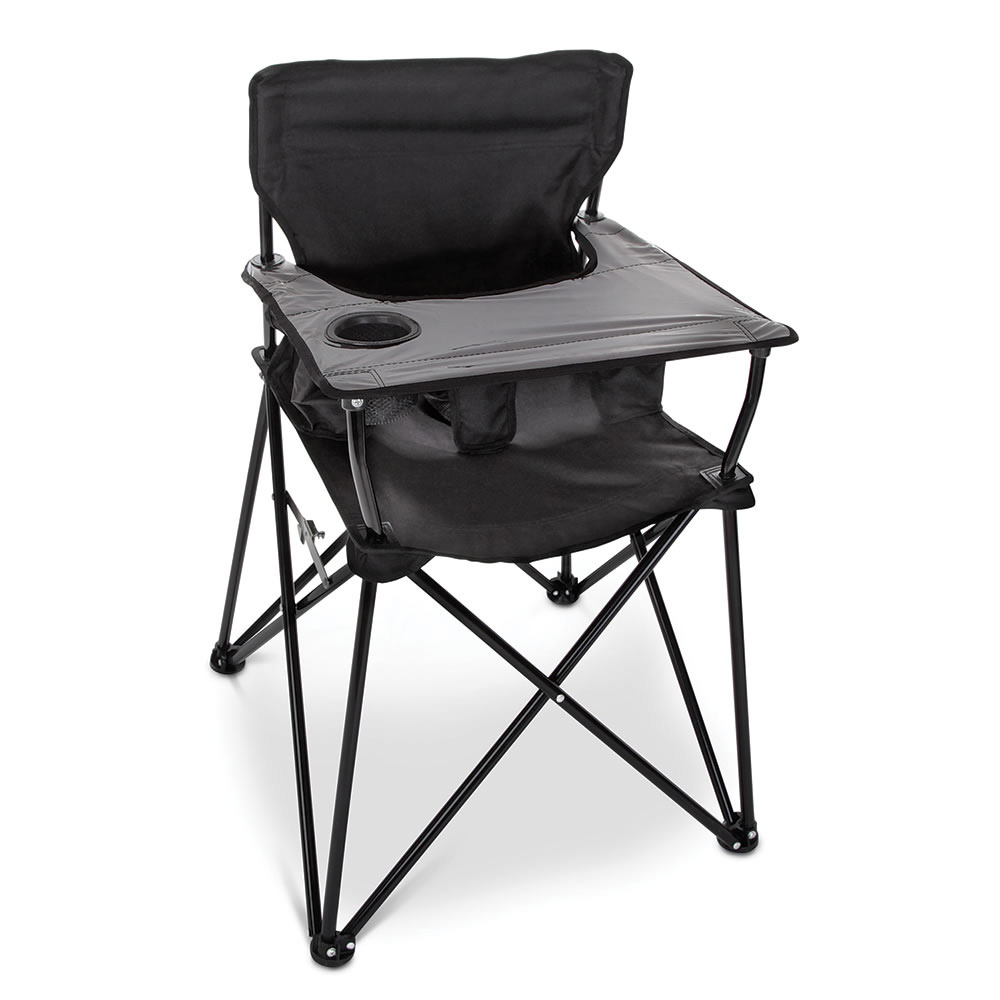 This portable high chair will have your baby feeling like part of the old gang. The baby can now have a sit-in on the campfire, as anyone else. They will certainly be thrilled by the one thing that makes them get closer and feel like an adult.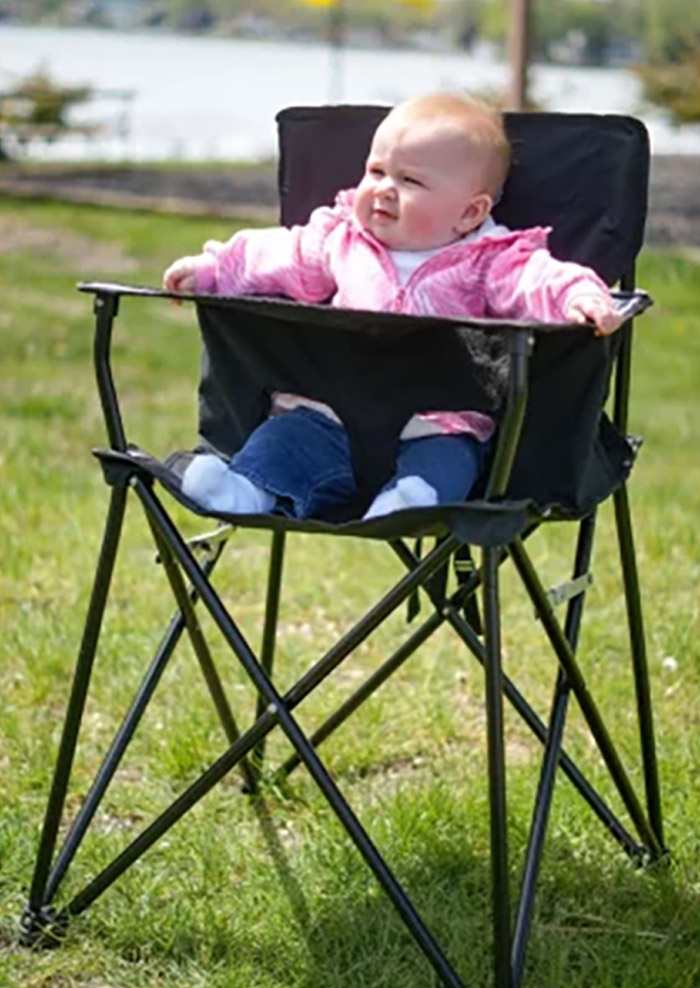 Even if you're not on the road, the portable high chair is good for the backyard at your home or during a birthday party of another child. A carry bag that comes with the chair can carry up to 35 pounds, you can carry everything your baby needs.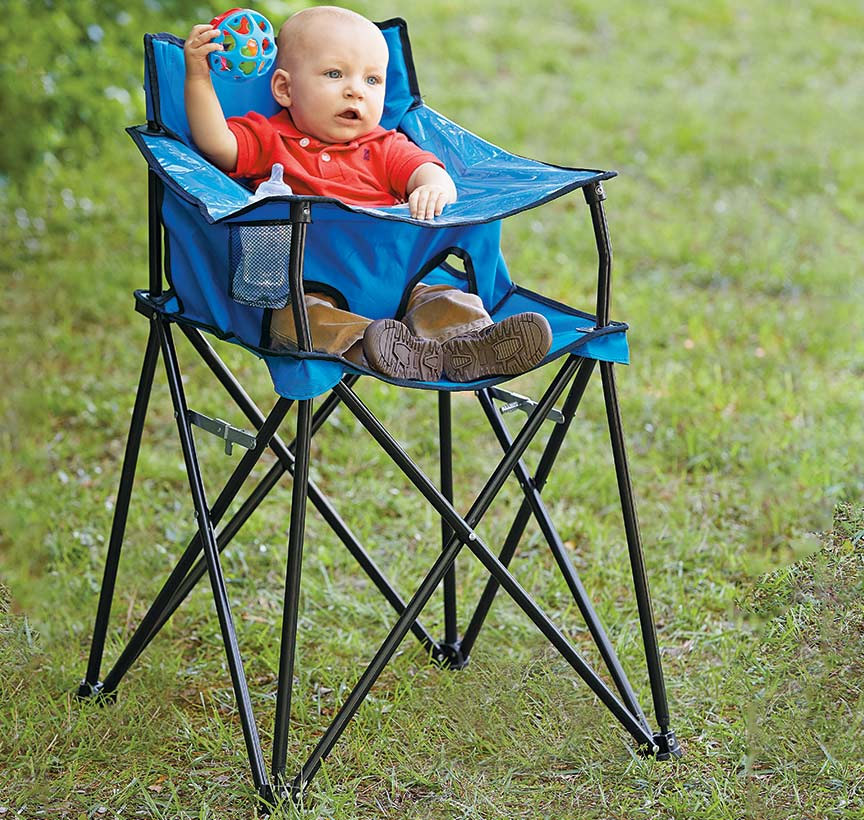 It easily unfolds, folds, and locks into place within seconds. If you need to put it away, the portable high chair doesn't need a lot of space. The whole thing weighs 8 pounds so moving it around should not be a problem.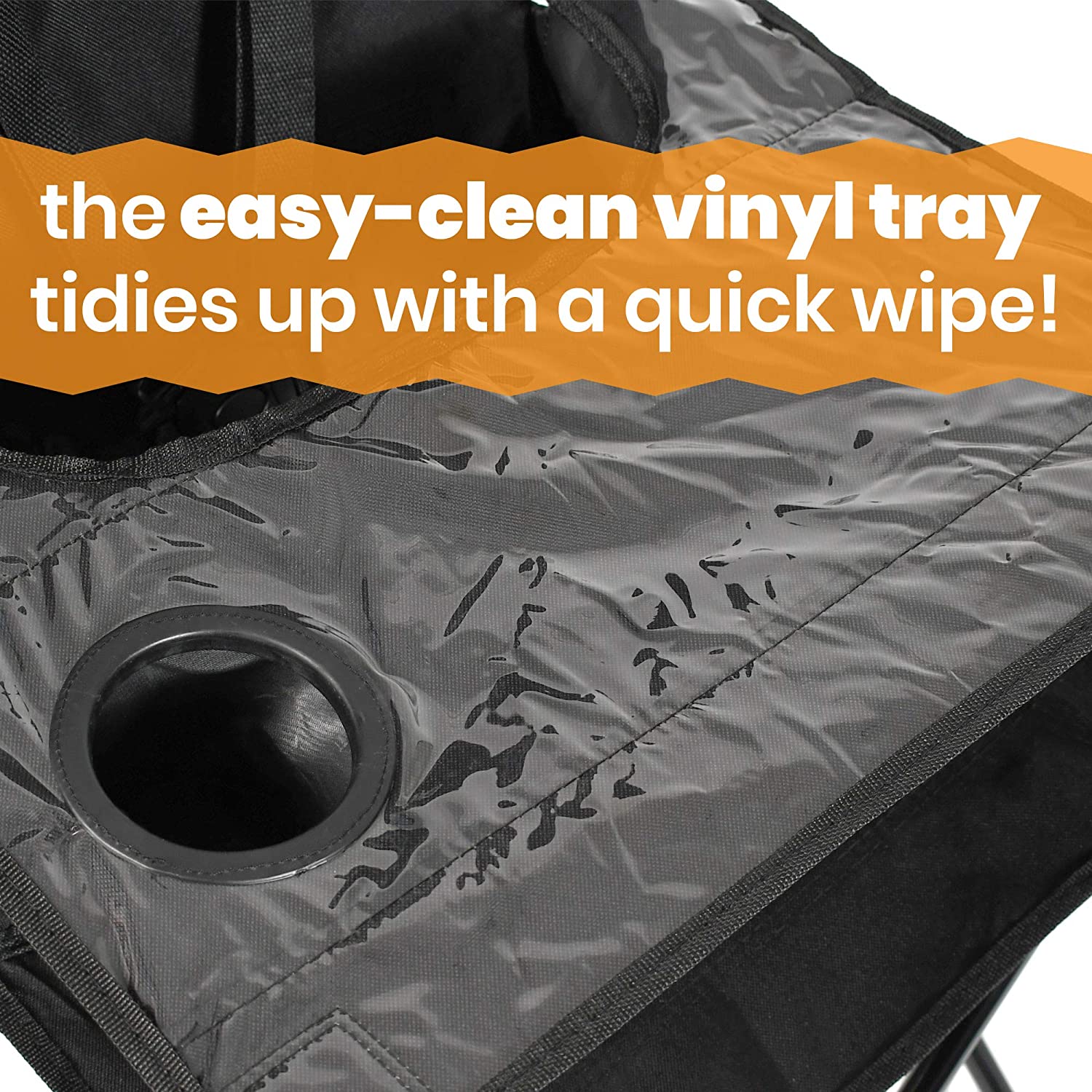 The ciao baby portable high chair can handle babies from the age of 3 months to 3 years. This means your child can grow on it until they are big enough to speak. The frame is made from a strong and durable material that will last beyond your child's using it.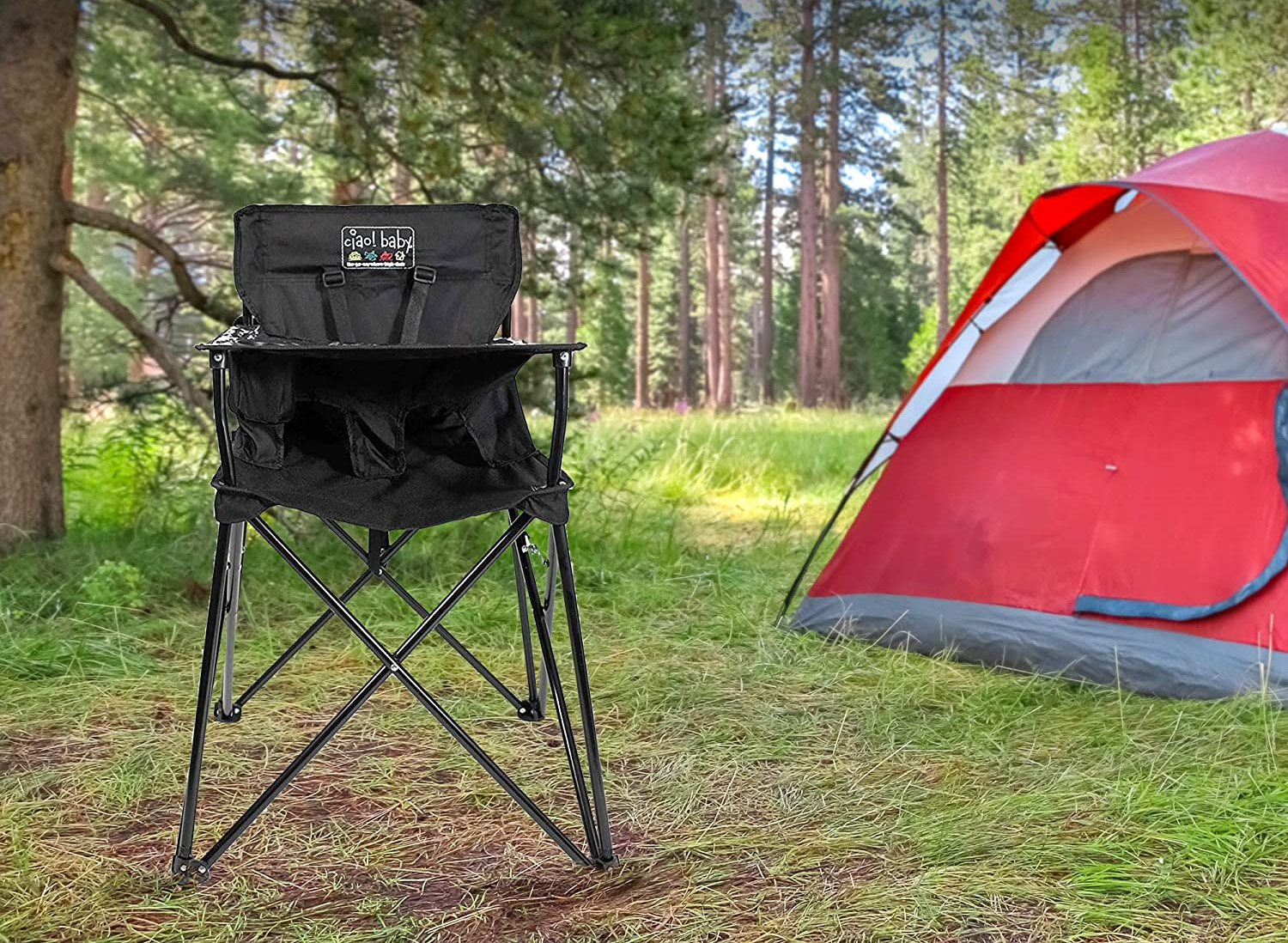 Even if you don't a child of your own, this high chair is a good and thoughtful gift to any of your friends who recently had one. They will love it and appreciate how you have solved a big problem for them. Check it out, it's an amazing thing to have.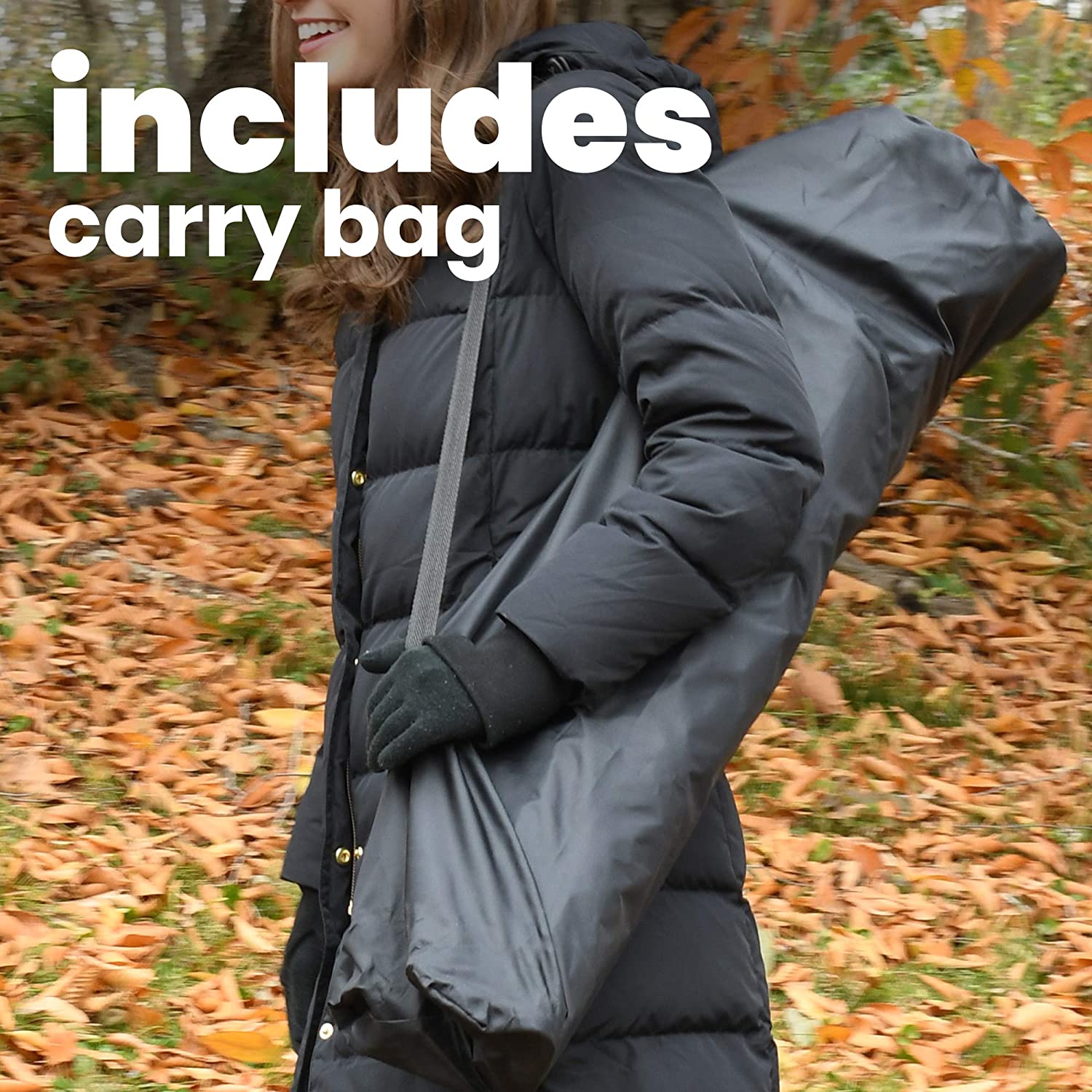 The portable camping high chair features a 5 point harness to keep your baby completely safe while sitting inside of it!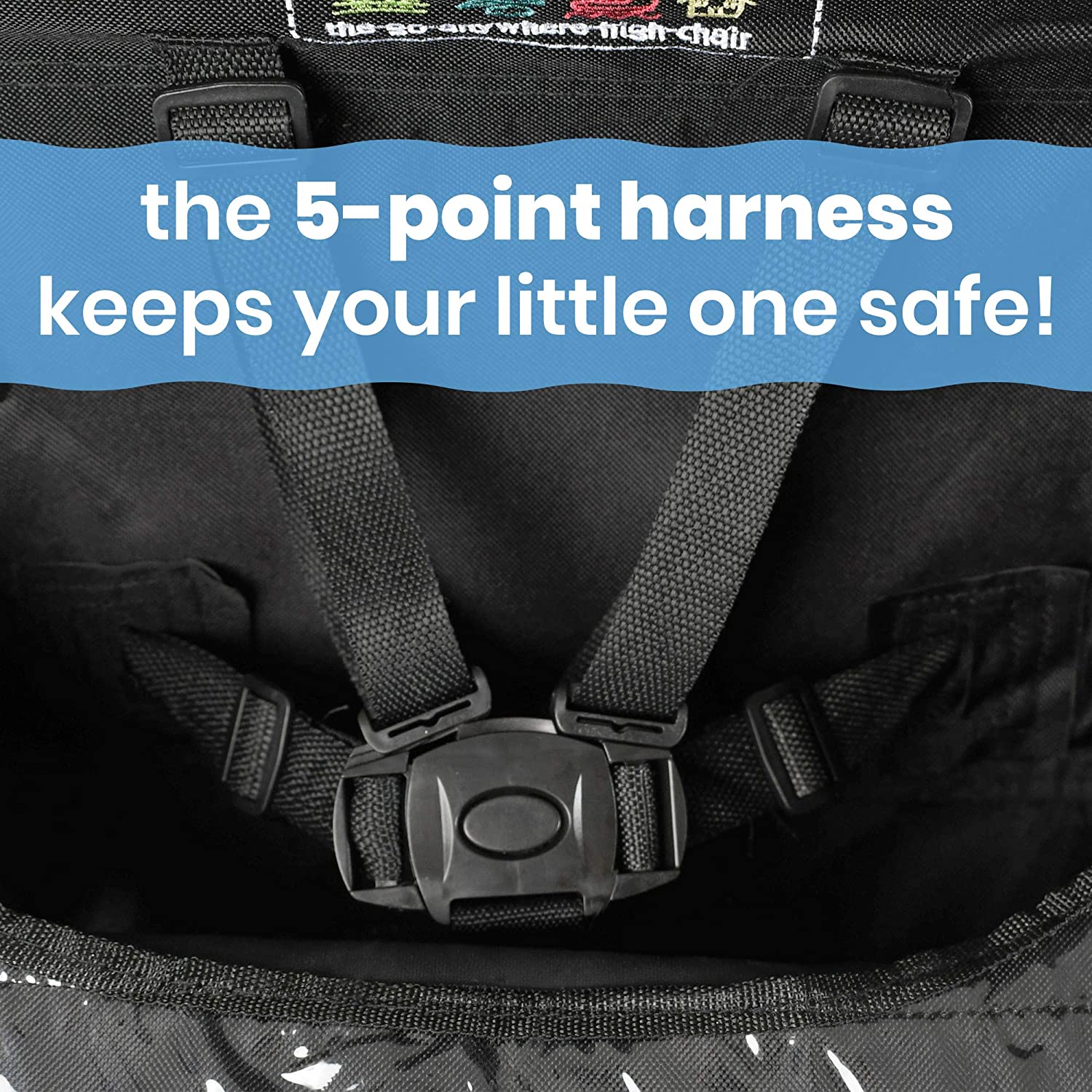 The portable high chair is perfect for kids 3 months and holder, and can handle kids up to around 3 years old or 35 lbs!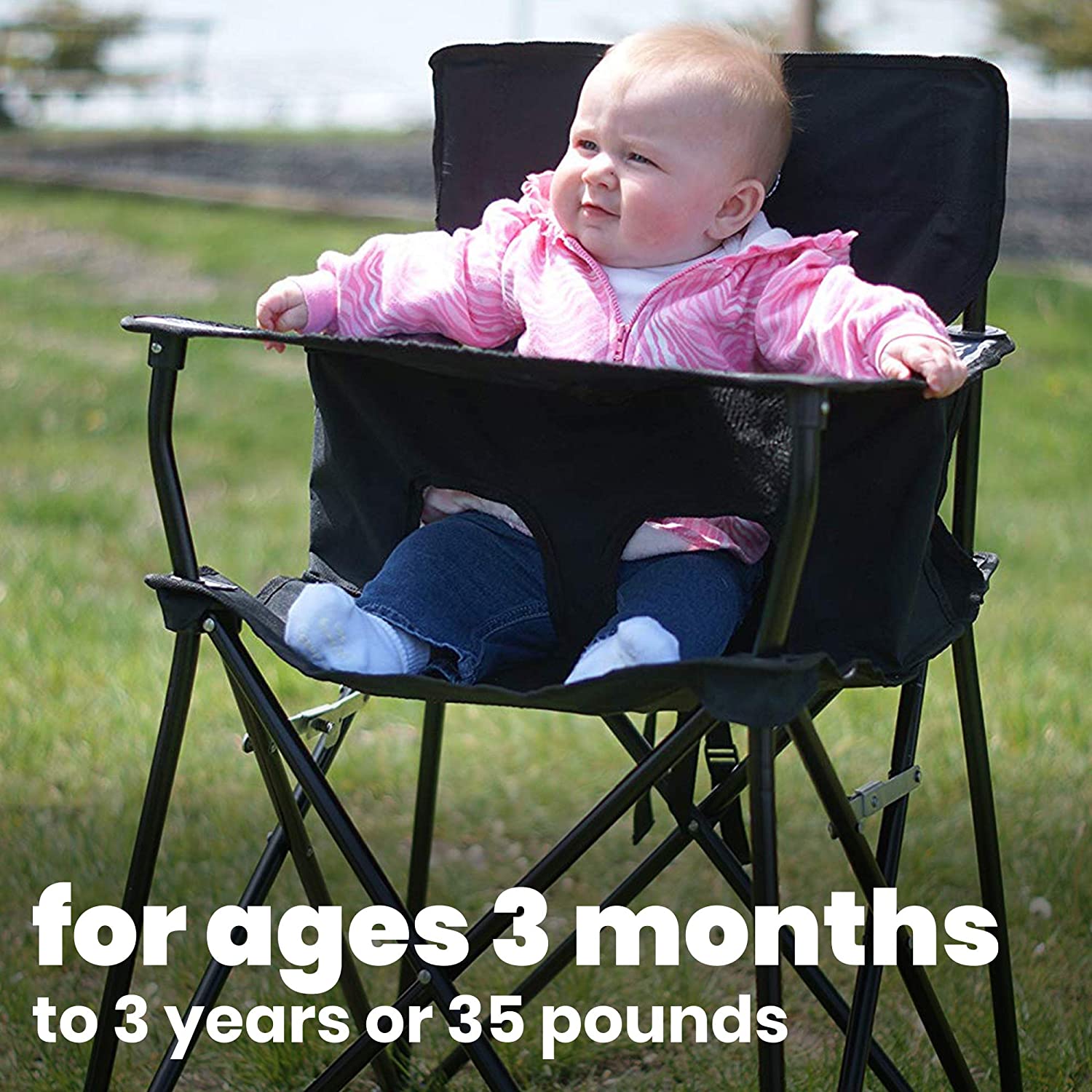 The portable high chair comes in a bunch of different colors to choose from, so you can pick whatever one fits you or your child best!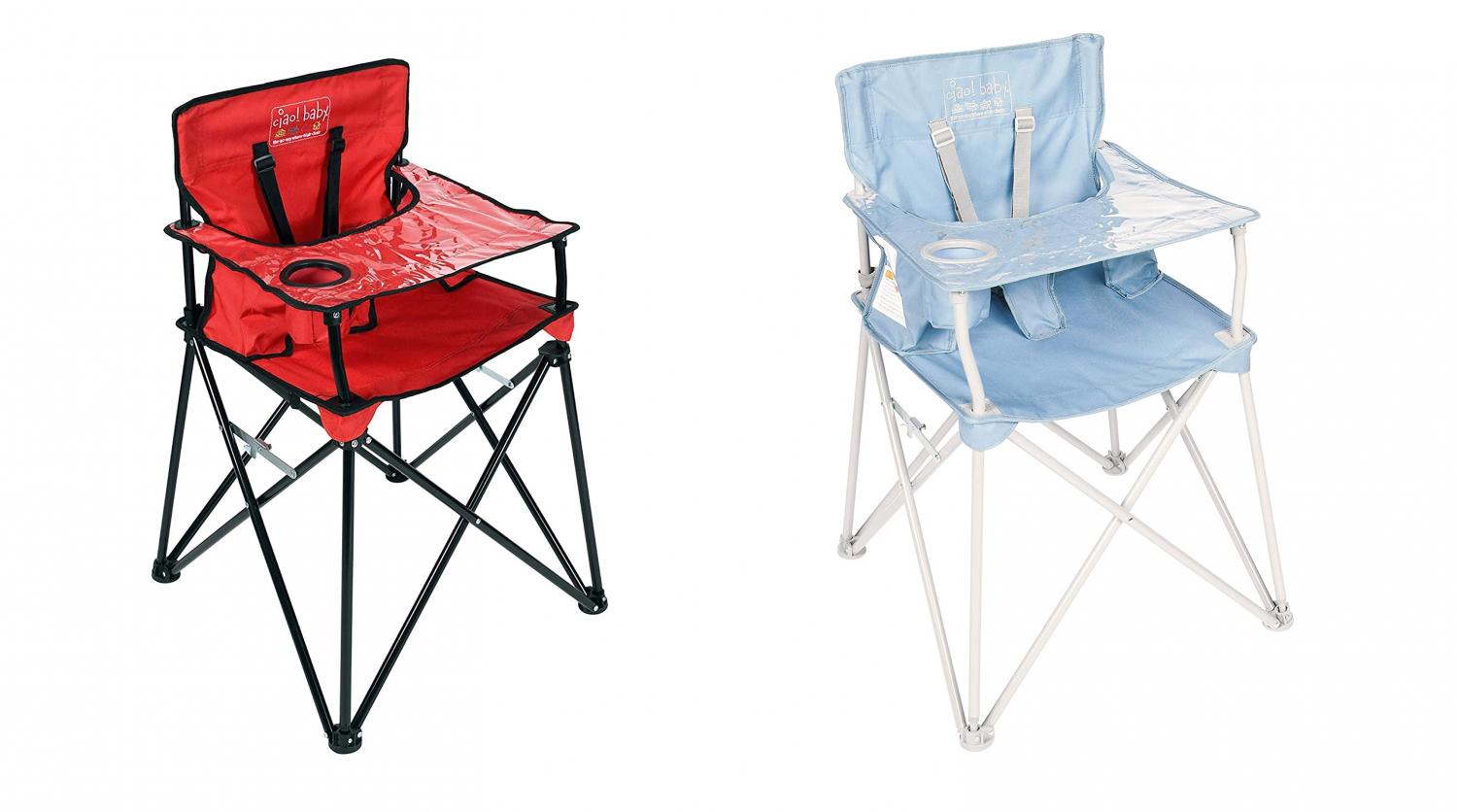 It's perfect for camping, picnics, or just hanging out or having snacks in the backyard!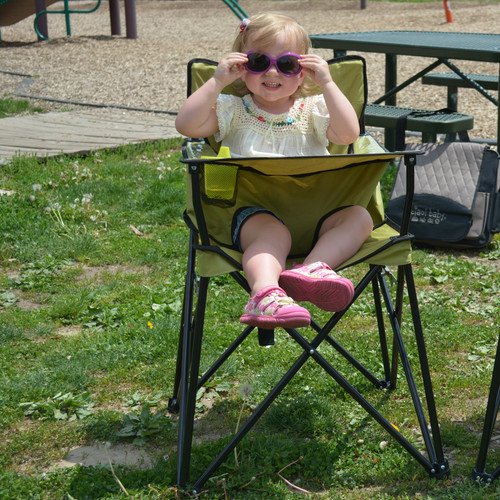 It folds completely up and can be carried just a like a camping chair with it's own carrying case!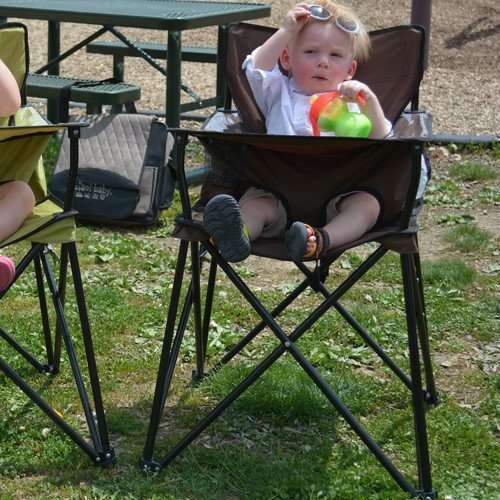 There's even an option for an attachable umbrella so your baby won't be baking in the sun while they're eating/snacking!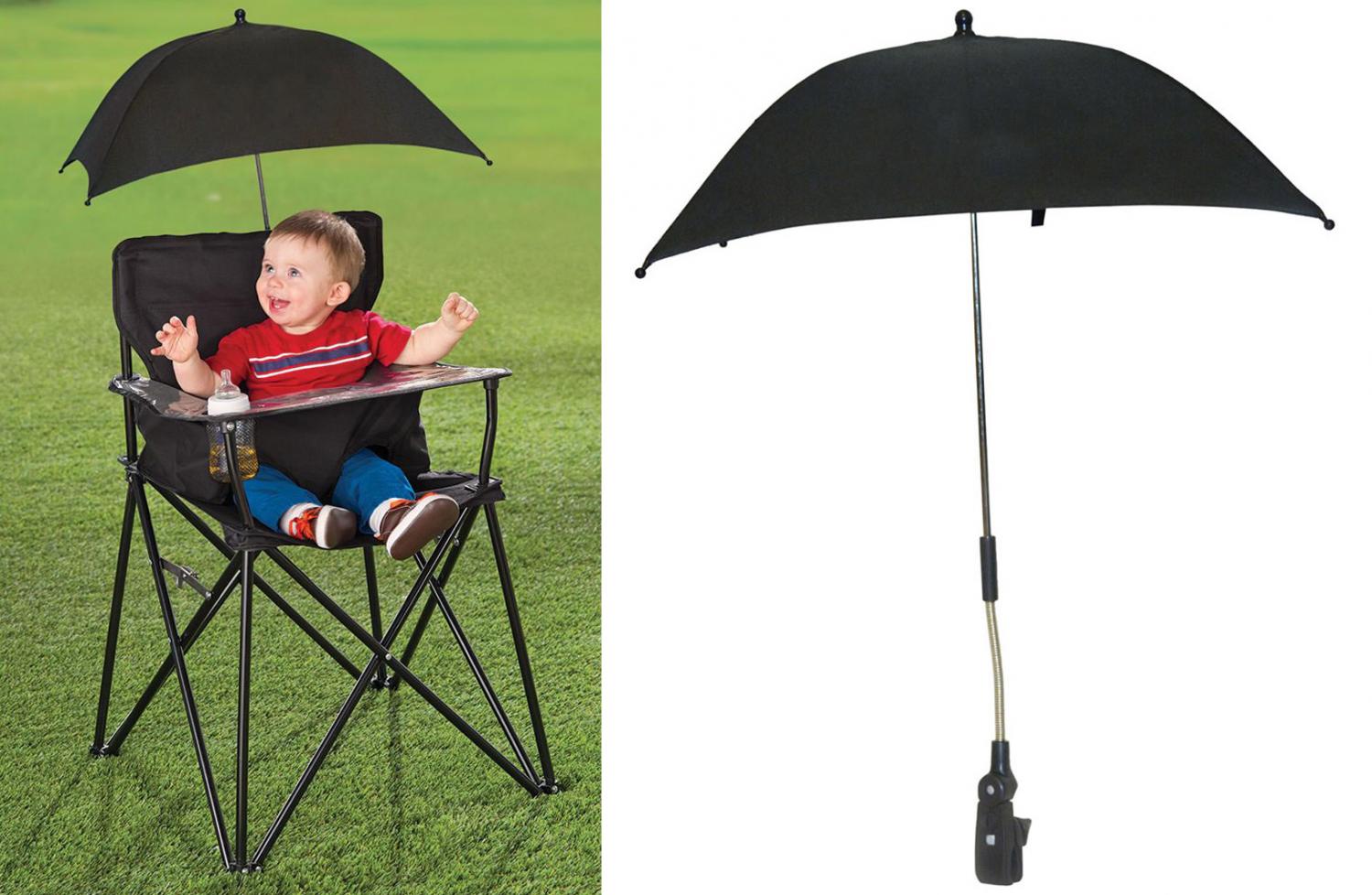 Get this one here
Check out the portable high chair in action via the video below.
Subscribe To Our YouTube Channel