Pop-Tarts iPhone Case
By Ryan on 05/17/2016 3:06 AM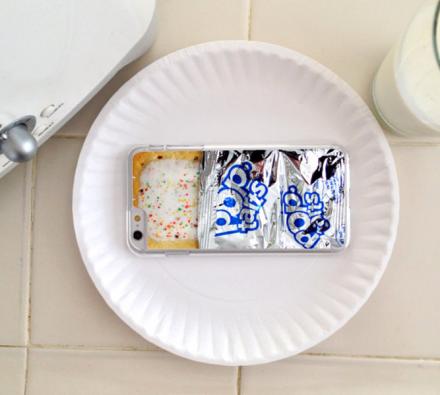 If you're one of those people that get a hankering for a snack in the middle of the day but don't actually want to eat anything because you're trying to lose weight, this Pop-Tarts iPhone case might be for you. The case is made to look like a pop tart that's slowly easing its way out of its wrapper like a stripper slowly undressing in front of you. The extremely realistic Pop-Tarts phone case is so real looking that a friend might just tear it from your hands and take a bite out of it only to realize it's a phone.
Created and sold by Etsy store D's Custome Cases, a maker of unique and custom geeky phone cases for iPhones and Galaxy phones, the Pop-Tarts iPhone case is just one of their many fantastic cases, with others including a Goldeneye N64 cartridge iPhone case, a realistic watercolor paint set phone case, a retro transistor radio phone case, plus a whole lot more.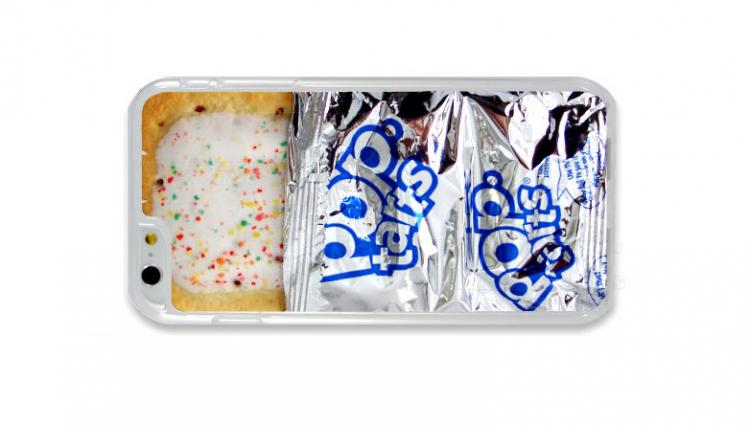 The Pop-Tarts iPhone case is made from rubber, plastic, and aluminum, protects your phone on all the sides and corners while still allowing access to all the buttons and ports on your phone, comes in either a Pop-Tart that is half wrapped, or a Pop-Tart that is naked and being slowly torn apart in the center, and is available for the Samsung Galaxy S4, S5, and S6, and the iPhone 4, 4s, 5, 5s, 6, 6s, 6 plus, 6s plus and even the iPod Touch 5.