Plant Caddie: Plant Pulley System (3 Pack)
By Ryan on 03/01/2016 11:07 AM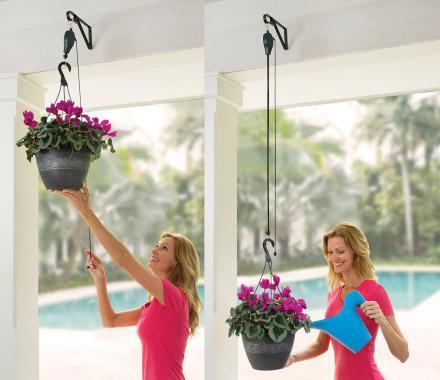 The Plant Caddie is an easy way to hang your plants up high on a porch or against your house and still allow you to easily lower and raise the plants to water them. The plant pulley system allows you to raise and lower your plants 50 inches from where it's installed. The device provides an area to hang your plant from and the device itself hangs on any standard wall hook that you can easily install with a hammer or screwdriver. A simple pull cord allows you to raise and lower your plant to any height of your choice, once done adjusting the height of your plant, simply give the pull cord one more tug and it will retract into the base of the Plant Caddie as to not be in the way.
Not just for plants, the Plant Caddie can also be used to raise and lower your bird cages, baskets, decor, wind chimes, or small storage bins. The plant pulley system is made using a durable and sturdy woven band that is made to not tangle or twist like a normal string or rope might do. Plus it can support up to 8 lbs of weight on the pulley system.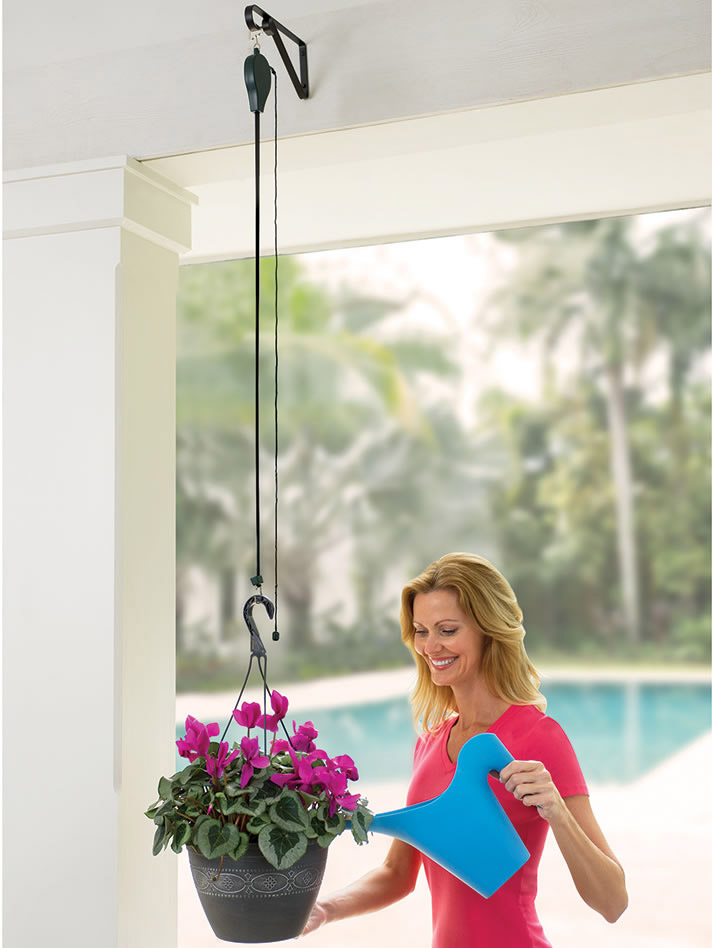 The plant caddie pulley system is made from a polypropylene body casing that covers the interior workings of the device along with stainless steel hardware that will last for years of both indoor or outdoor use. The pulley system is made in the USA, is forest green in color, comes in a set of 3 pulley systems, and measures 8 inches long x 3 inches wide x 0.75 inches in diameter.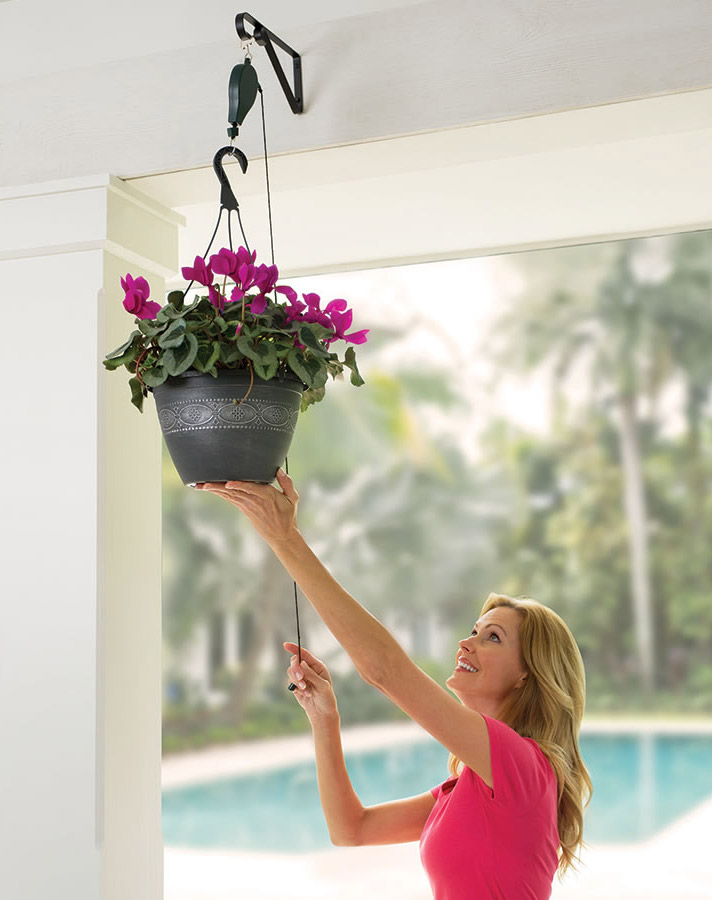 Check out the Plant Caddie plant watering pulley system in action via the video below.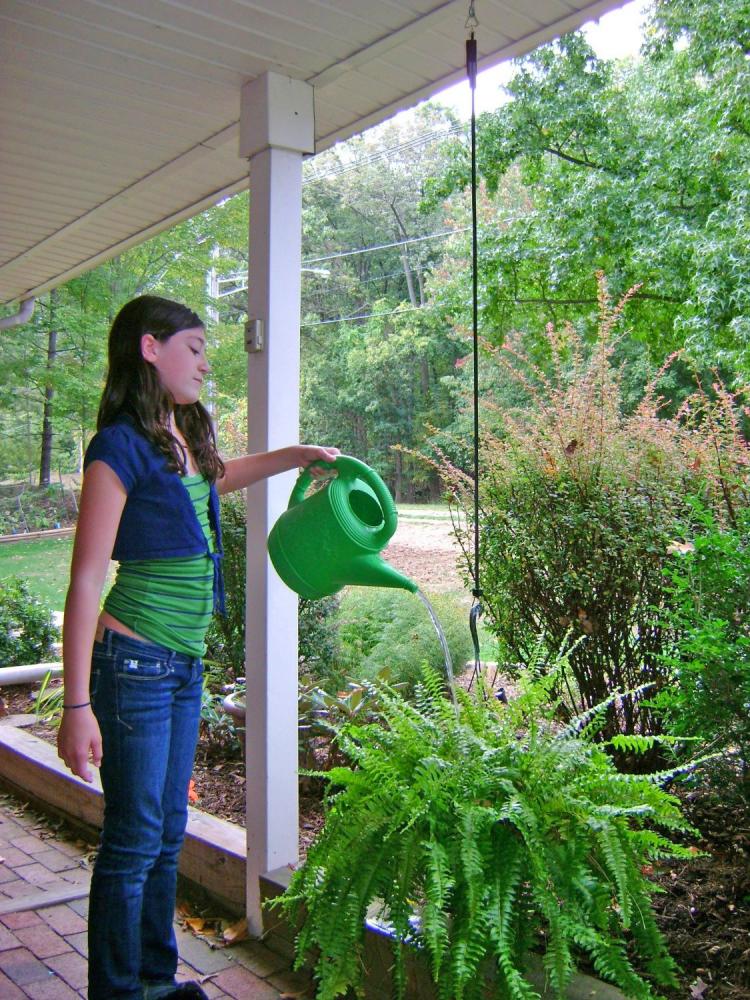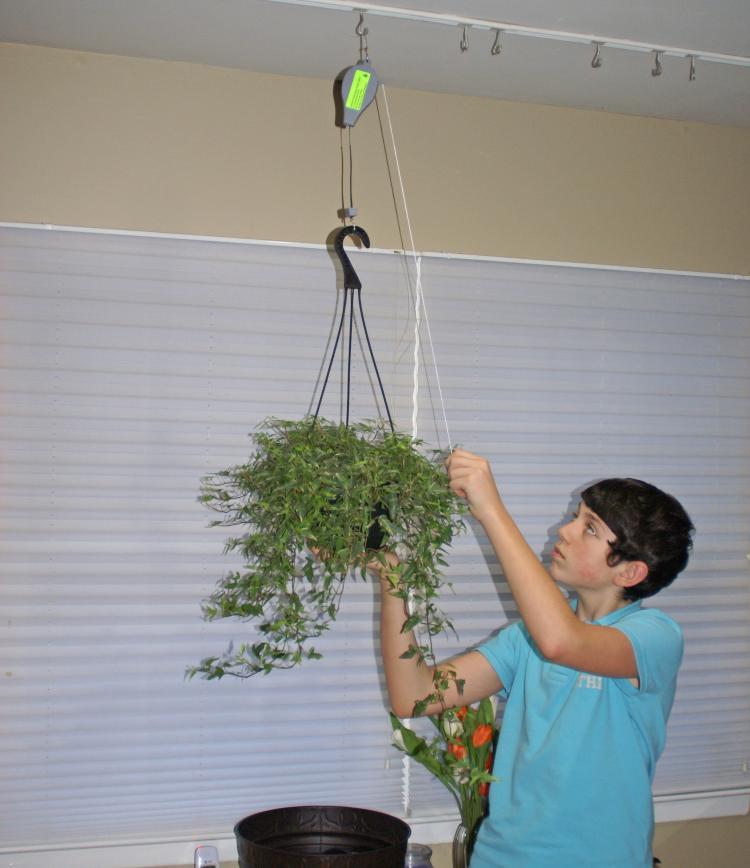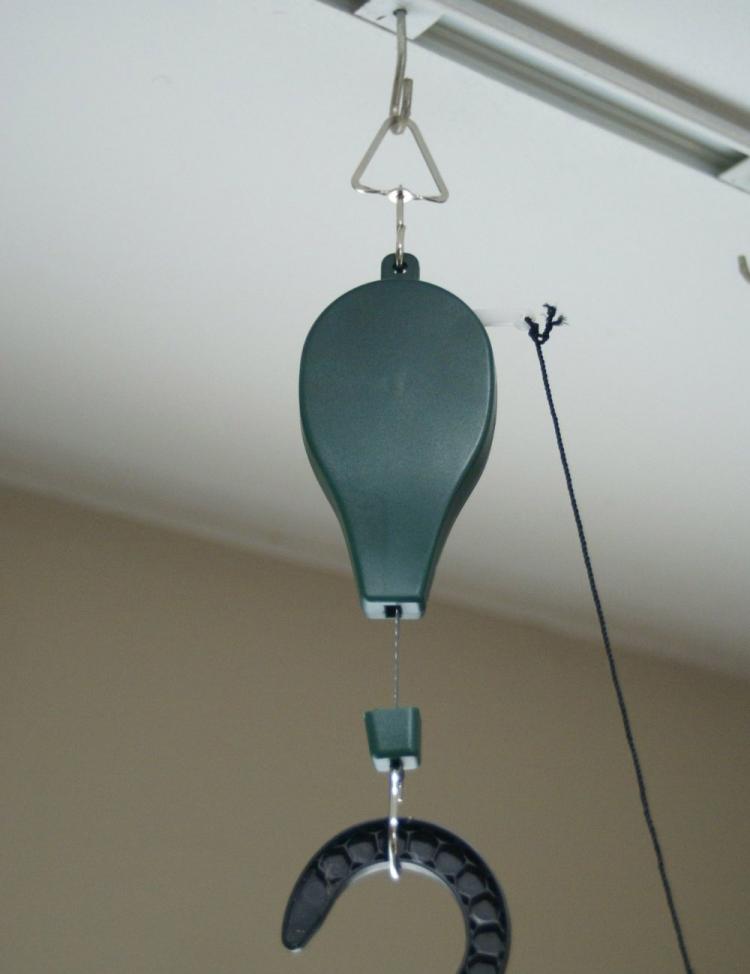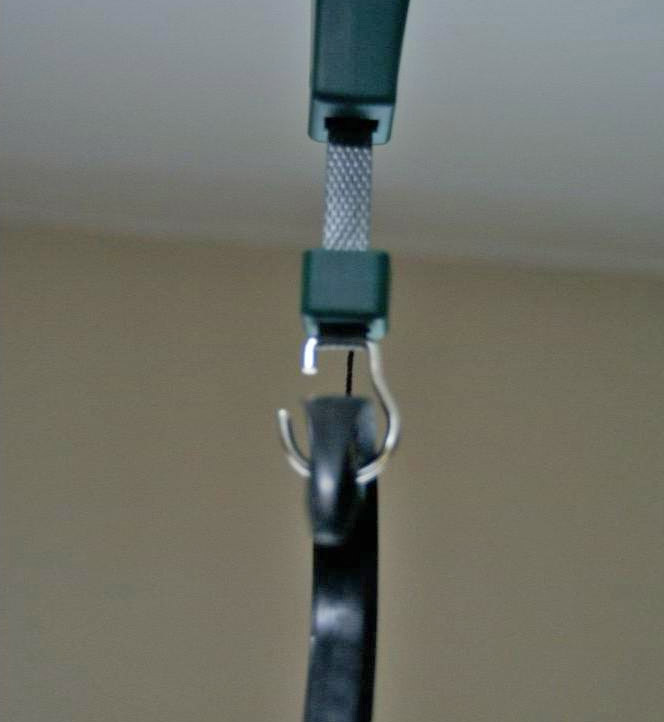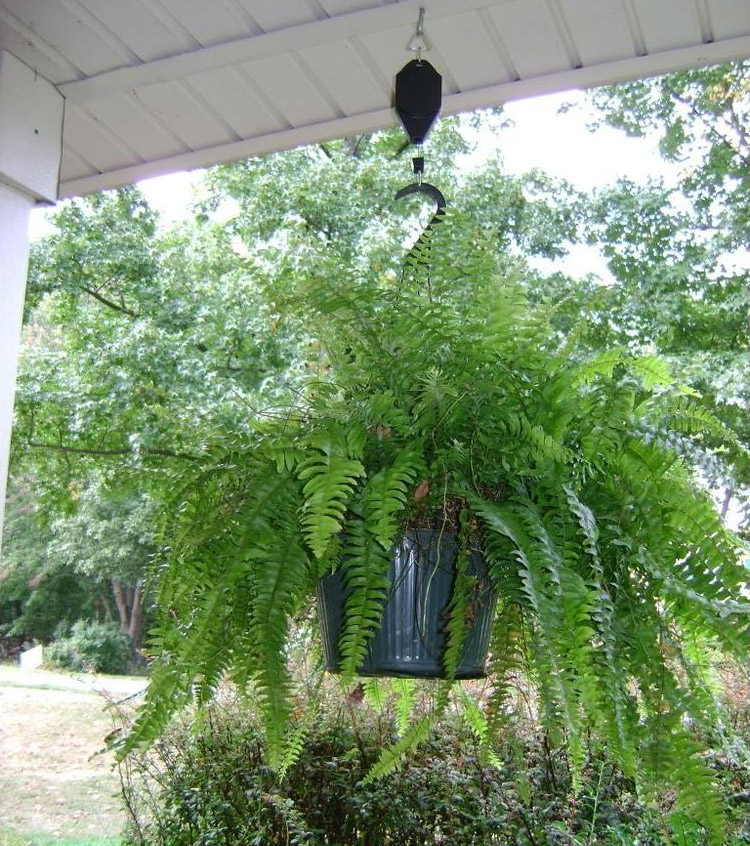 Subscribe To Our YouTube Channel