Pizza Wrapping Paper
By Ryan on 11/23/2015 5:39 AM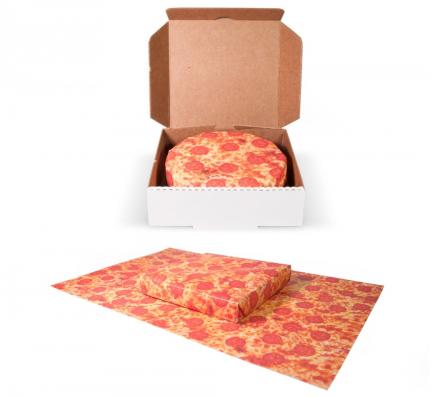 You've seen the cheeseburger wrapping paper, you've seen the steak and cutting board wrapping paper, now it's time to give pizza a chance to wrap your loved-ones gifts in a greasy yet delicious layer of curiosity. A perfect wrapping paper for any pizza lover you may know (which is most likely 98% of the people you've ever come in contact with), the pizza wrapping paper is perfect to use in combination with a long and slim cardboard box so that it actually looks like they're opening a pizza box. Or in reality you could just wrap up an actual pizza and put it inside of it's own pizza box to give as a gift, although the grease will probably eventually just soak through the paper.
The pizza wrapping paper was designed and created by Gift Couture, a small startup wrapping paper company based out of New York City that also brought you the aforementioned steak and cheeseburger wrapping paper. Owners Sarah Fay and Justin Colt apparently love two things more than anything, and that is wrapping paper and food.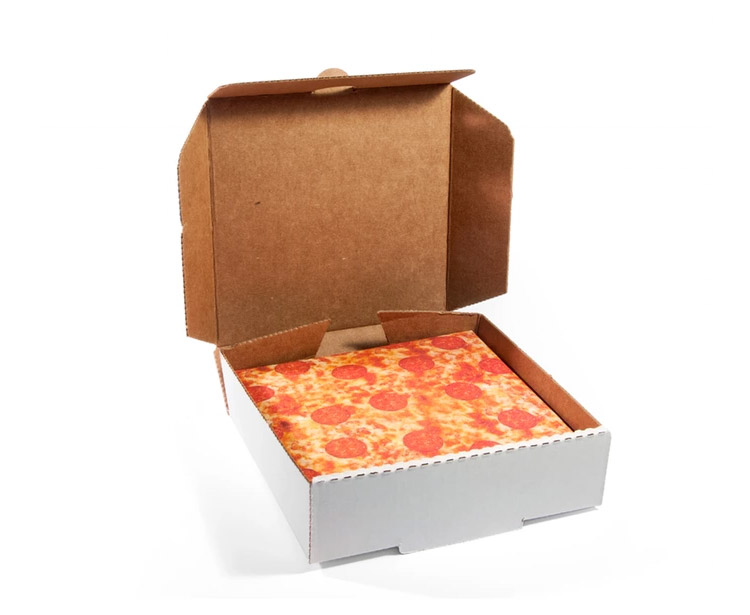 Each pizza wrapping paper set comes with 2 pizza wrapping paper sheets, 2 authentic cardboard pizza boxes to put your pizza wrapped gifts inside of, along with 2 pizza themed gift labels. Each pizza wrapper paper sheet measures 24 inches long x 18 inches wide, each pizza box measures 6 inches wide x 6 inches long x 1.75 inches deep, and is made from 30% post-consumer waste, is acid free with archival quality, is earth friendly, and is FSC certified.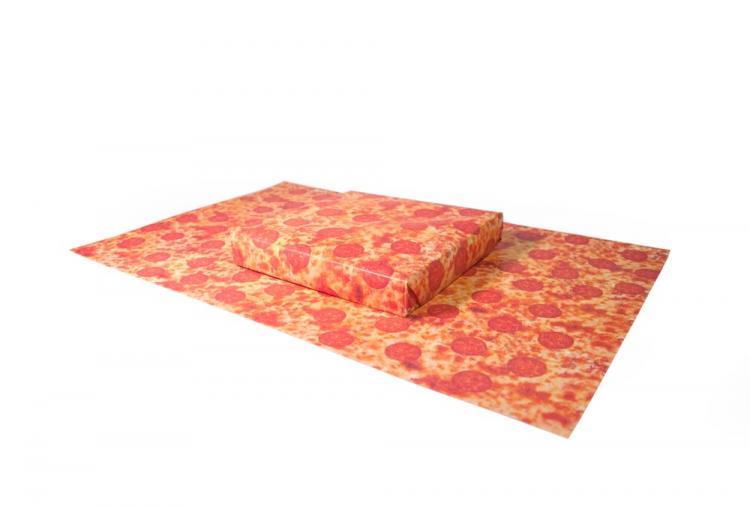 The pizza wrapping paper is currently in a funding phase on Kickstarter with an estimated delivery date of December 2015, so go reserve yours now, or get more information on their website, and be sure to check out the gift paper in action via the video below.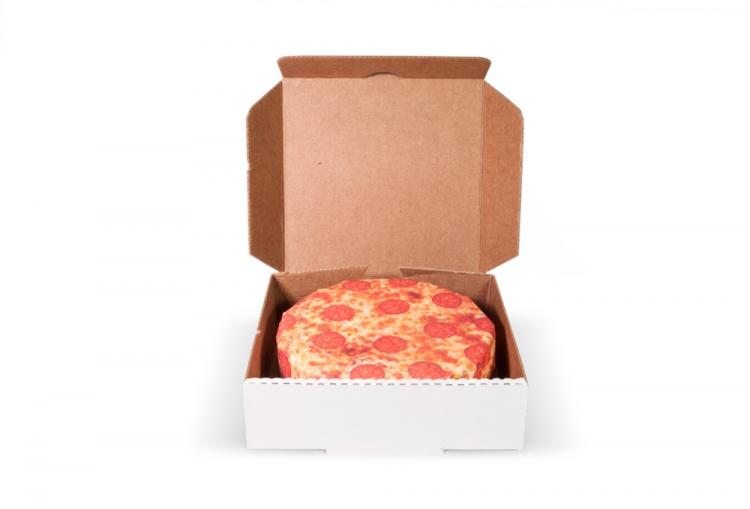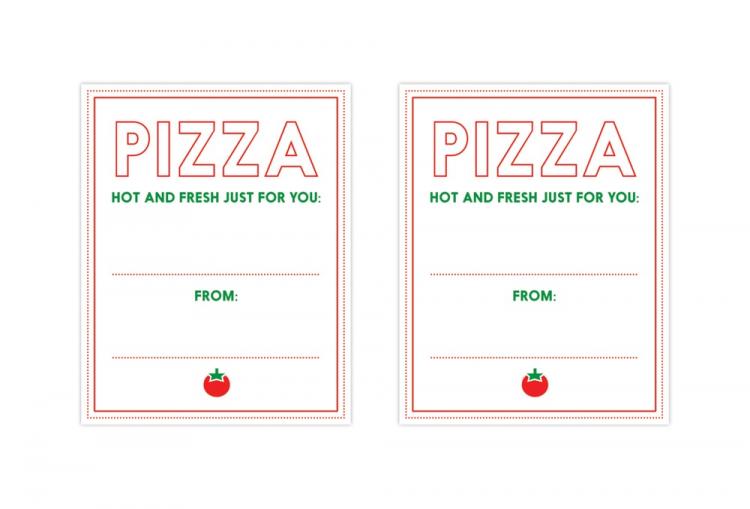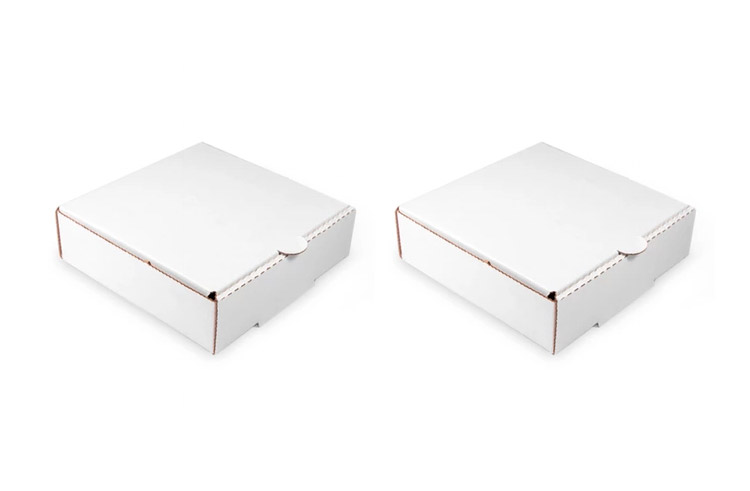 Subscribe To Our YouTube Channel