Mugr Is a Coffee Mug That's Part Ceramic and Part Wood
By Ryan on 08/03/2016 9:24 AM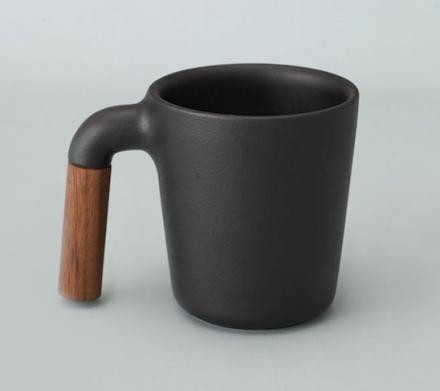 Sure it has a name that sounds like a website that robs you, but the Mugr is a beautifully made coffee mug that is made from part ceramic and part wood. The body and the top half of the handle is made from ceramic with a unique matte glaze on it that makes it look like it's cast iron, whereas the handle is made from beech or walnut wood (depending on the finish you choose).
The unique handle on the mug comes just millimeters from the surface it's resting on, and is sure to not give you hand cramps like a normal coffee mug might do with just a tiny handle that lets you slip in two fingers to hold onto the entire thing.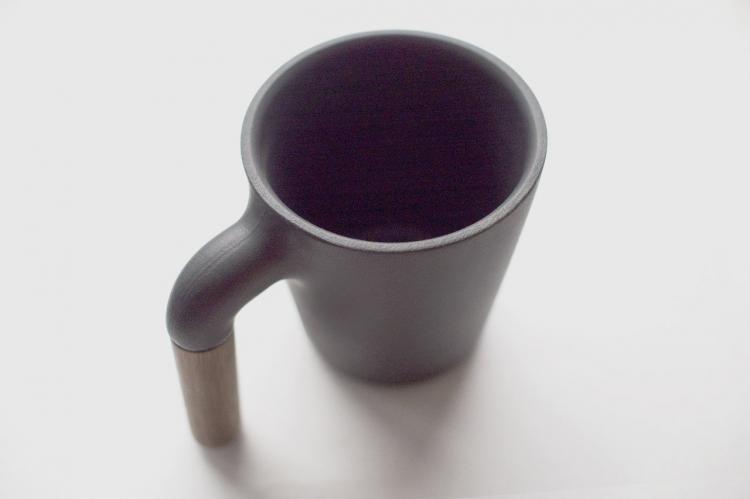 Mugr, the part ceramic, part wooden coffee mug comes in two different finishes to choose from including charcoal and frost, and is not recommended to microwave or use in the dishwasher. When you need to clean it, simply hand wash it only with cold or lukewarm soapy water. Plus you can polish the wooden handle with cooking oil every once in a while to keep it looking good.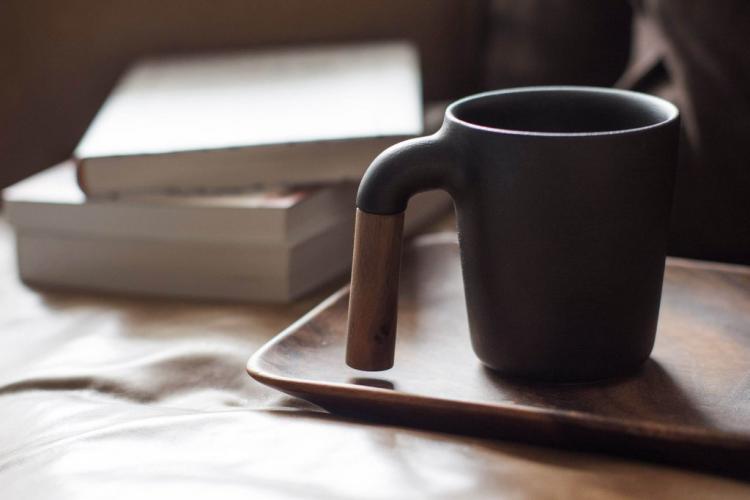 The unique designer coffee mug can hold up to 12 fluid oz, and measures 3.9 inches tall x 3.4 inches in diameter x 5 inches wide with the handle.