This 6 Foot Tall Fog Breathing Dragon Is The Ultimate Halloween Yard Decor
By Ryan on 07/25/2022 10:22 AM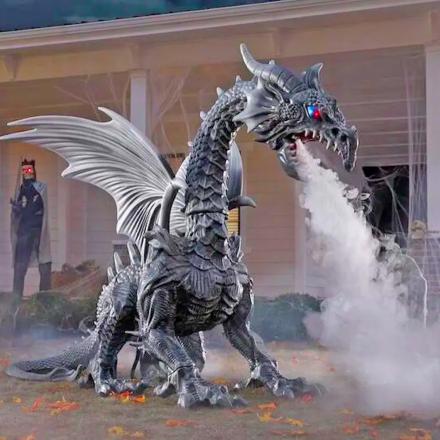 A life-sized giant dragon toy that breathes fog is set to enthrall children and those young at heart. This amazing toy will surely bring any Halloween party (or any children's party for that matter) to a whole new level.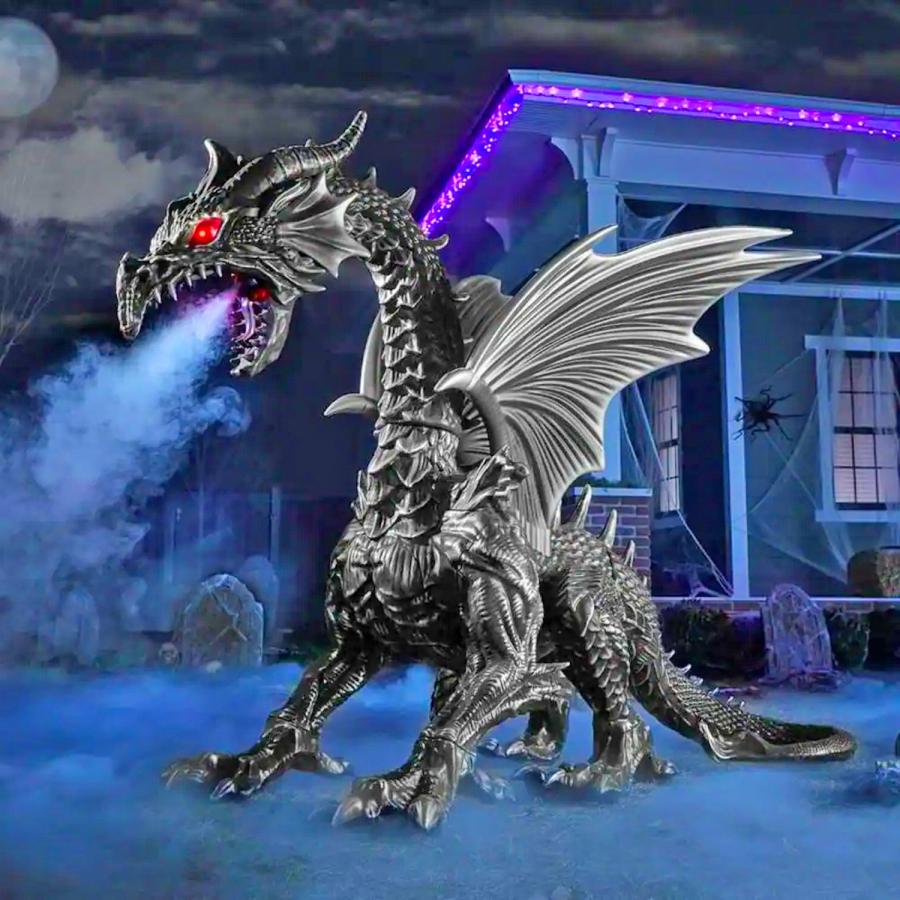 Selling at $399, this gigantic gray mechanical smoke-breathing dragon offers its potential buyers some wonders like those you see at theme parks. Aside from its ability to emit fog as if it imitates (sans the fire) the dragons from Game of Thrones, it can also move its mouth. To complete the spectacle, it roars like a true dragon in alternating seconds.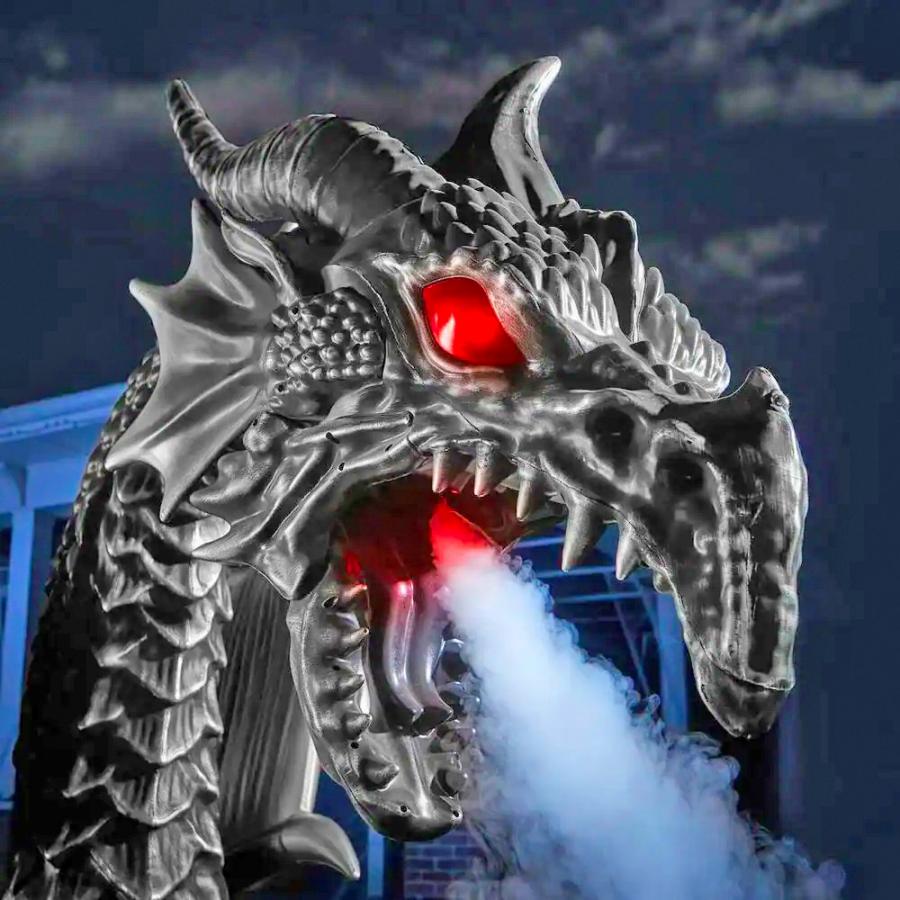 When displayed on your lawn, this giant dragon toy will surely be the envy of the entire neighborhood. On top of its extraordinary theatrics, it is indeed huge. It measures 5'9" in height, closer to an average height of an adult, which is surely enough to make your house an eye-turner come Halloween!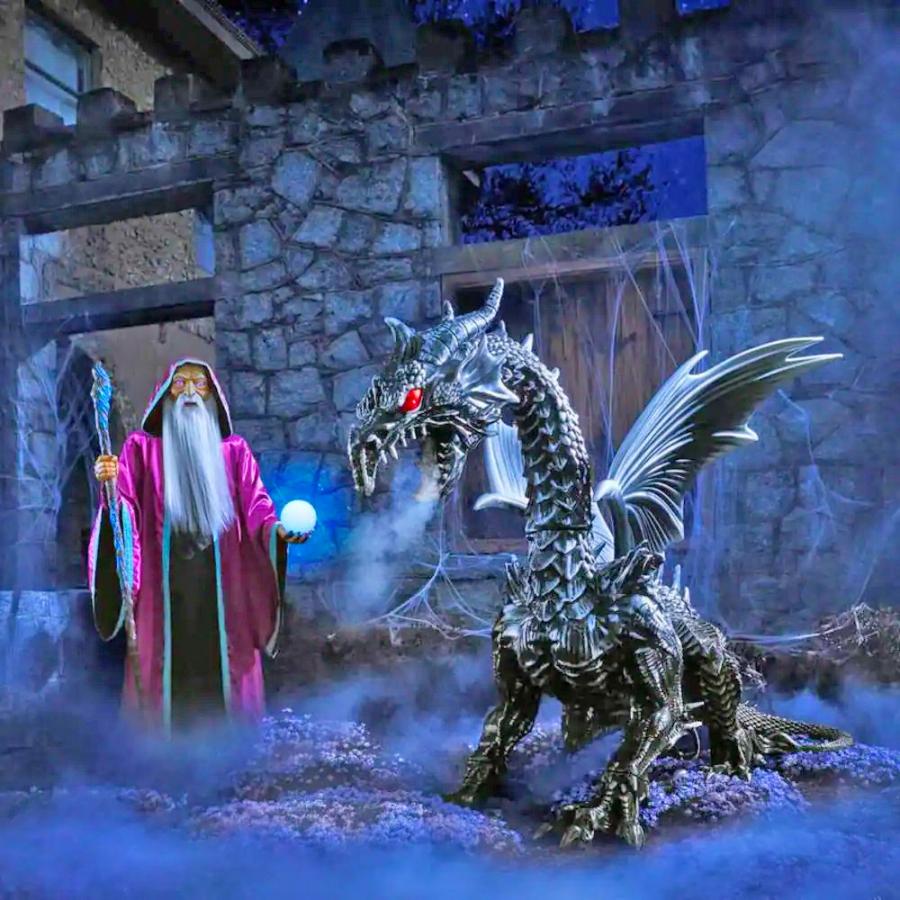 This giant dragon that breathes fog is also installed with LED lights on its eyes. Just imagine the thrill (or horror!) of seeing this at night — eyes glowing in fiery red, a roar that rattles, and a fog that makes it look like it is taken straight from a fantasy movie. Those preparing for Halloween may find this interesting, and kids will surely love it.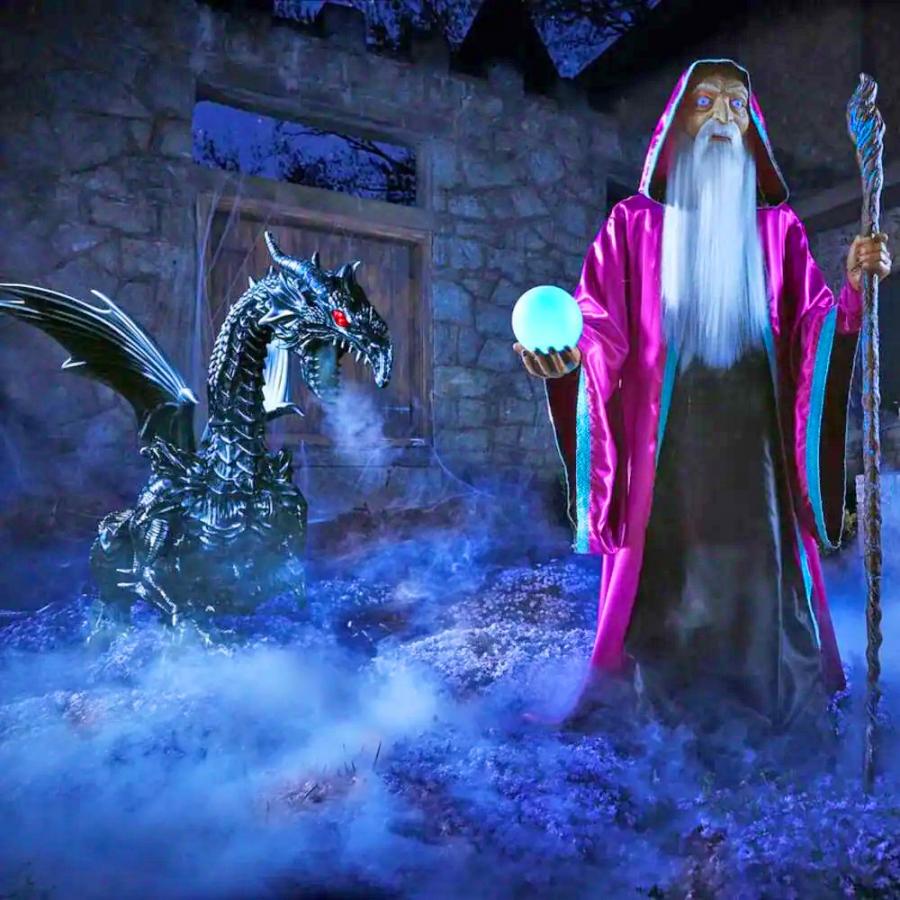 Those willing to buy this giant dragon that breathes fog can expect uncomplicated mechanisms to assemble it. It will only take 30 minutes to assemble the whole toy. In addition, it can be connected to a regular AC plug and would also require at least 3 batteries to operate.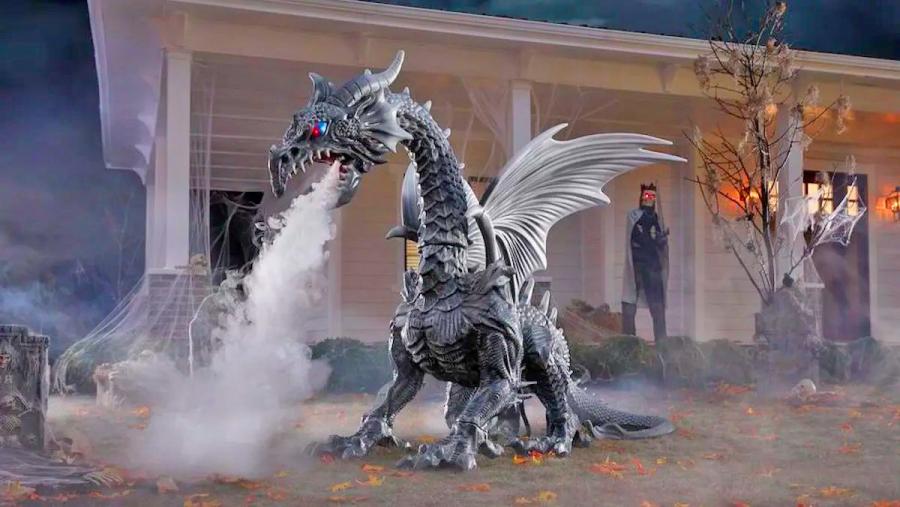 If you think you are good with having only the roaring draconic sound and the blinking eyes thanks to the LED lights, you can still opt to let go of the smoke machine, which enables this toy to blow smoke from its mouth. This smoke machine is sold separately.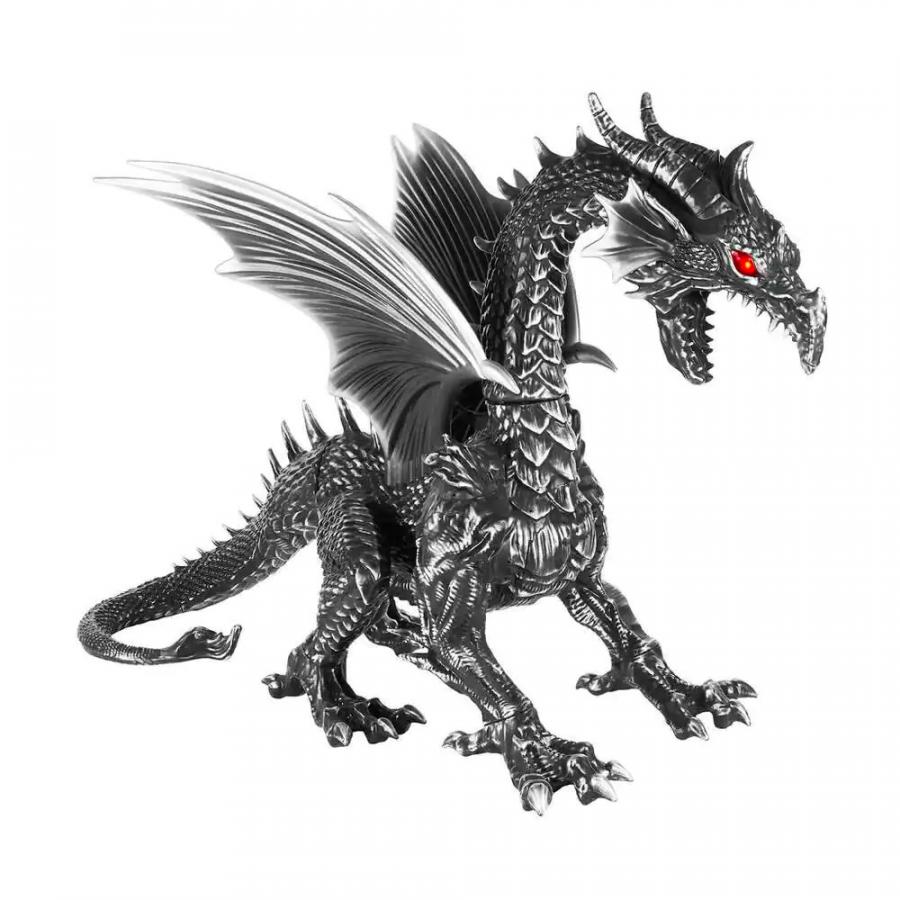 Add this Giant Fog-Breathing Dragon Toy to your home anytime (not just for Halloween), and be prepared to be the talk of the town. Expect a lot of passersby to stop by at your lawn to just marvel at this giant dragon as it breathes not just fog but also magical wonders both young and old alike surely love! But, by the time they do, don't blame them; like you, they will be equally enthralled!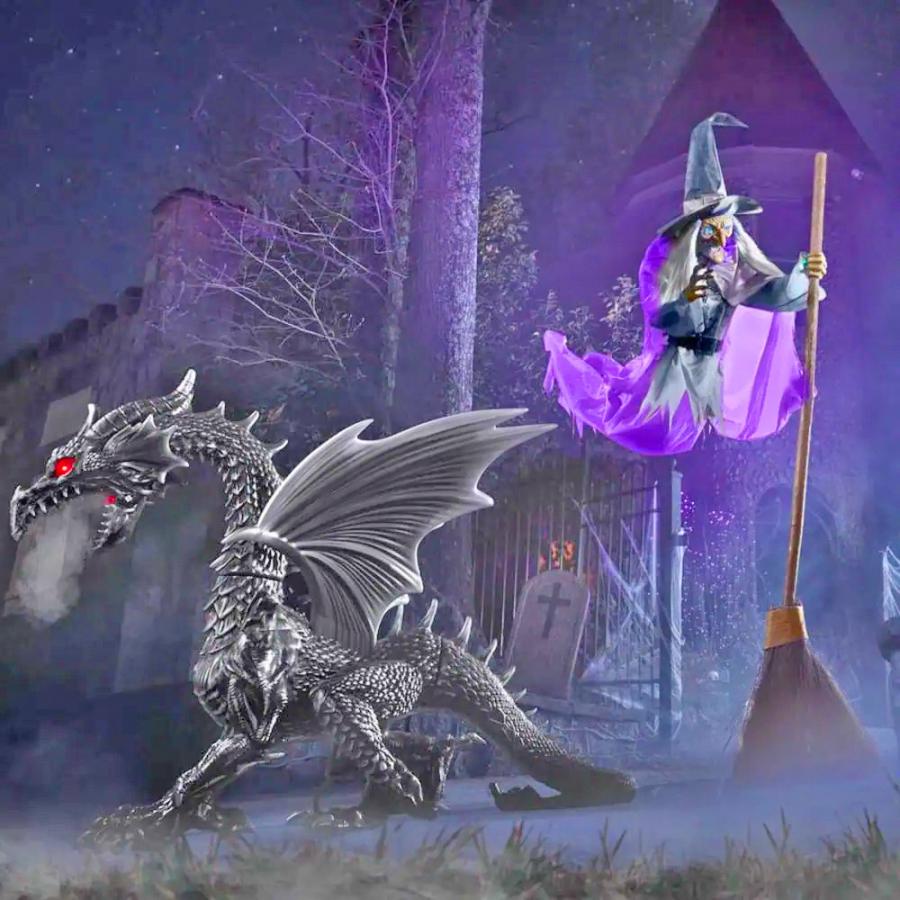 You can snag the giant fog breathing dragon Halloween yard decor from Home Depot for around $400 bucks!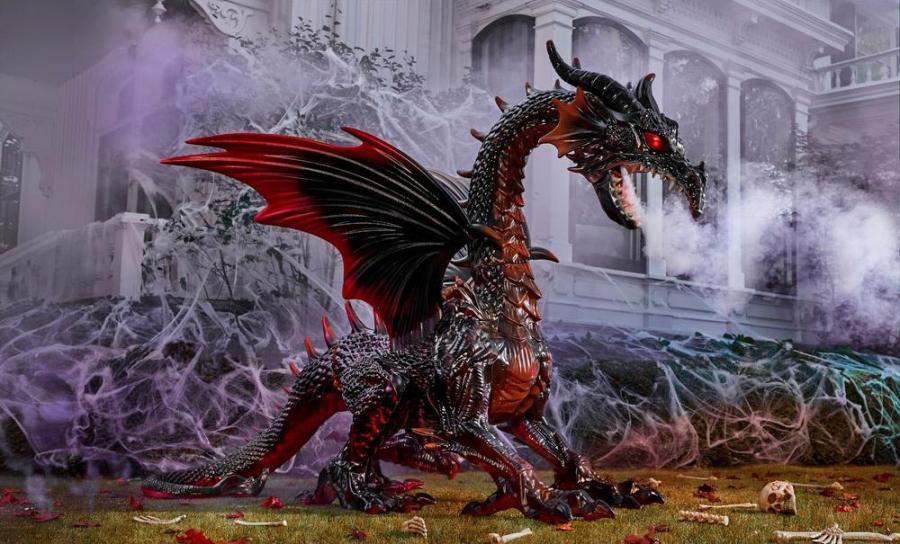 Check out the fog breathing giant Halloween dragon in action via the video below!
Subscribe To Our YouTube Channel