Mobeli Provides Versatile Bathroom Support For Seniors and the Disabled
Date Published: 01/13/2017 12:53 PM (Updated: 09/22/2018 10:36 AM)
The Mobeli is an extremely versatile grab handle that can be used in bathrooms to assist seniors and the disabled in all sorts of different positions, from in the bathtub or shower, around the toilet, or even just walking around with assistance handles on the walls. ROTH GmbH, the company that makes the versatile bathroom handles uses a patented vacuum technology to maintain a solid suction on the walls at all times.
Perfect for seniors, the disabled, or anyone who has a hard time getting in and out of the shower, bathtub, or toilet, the Mobeli's unique technology uses two separate suction pads on both side of the handle for extra weight support as well as security if one of the grips were to fail.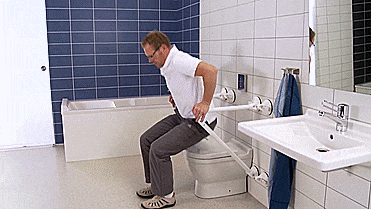 To use the versatile bathroom hand rails, simply press them up against your tiles and press the two levers on each suction towards the wall to lock them in place. Just be sure not to place them over the grout and instead right in the center of each tile to make sure it gets a clean suction onto your wall. The company does offer plates that you can attach to your wall so that you can get a perfect suction wherever you place it.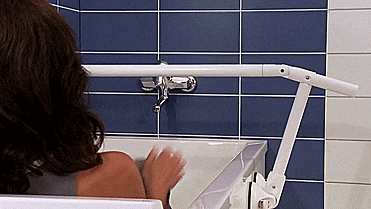 After securing the suction cups onto your wall, you can monitor the hand rails grip using a safety rocker on each end. If the rocker remains flat against the device, that means it has a secure grip and can take on heavy loads. If the rocker is not flush against the device or begins to rise up, this means it is no longer secure and will need to be reapplied to your wall.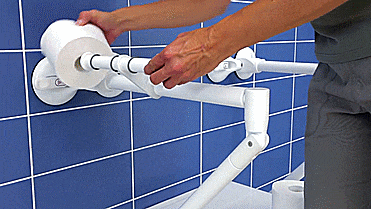 The warning rocker is colored red so that it's easy to see for people with bad eyesight since it will stand out against the white color of the Mobeli. This will allow anyone to quickly see whether the bathroom hand rail is securely fastened to the wall or not.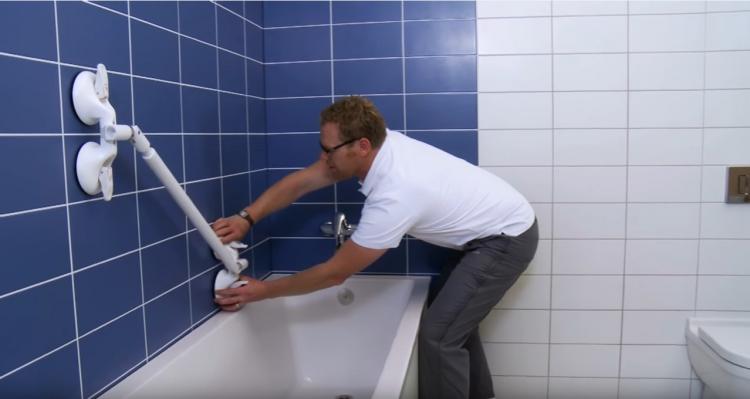 The Mobeli, otherwise known as Mobility Beyond Limits, offers a whole suite of devices to help the elderly and disabled while in the bathroom. The most basic version of the device is just a simple grab handle, but they also offer support for the toilet and a larger support for getting in and out of the bathtub.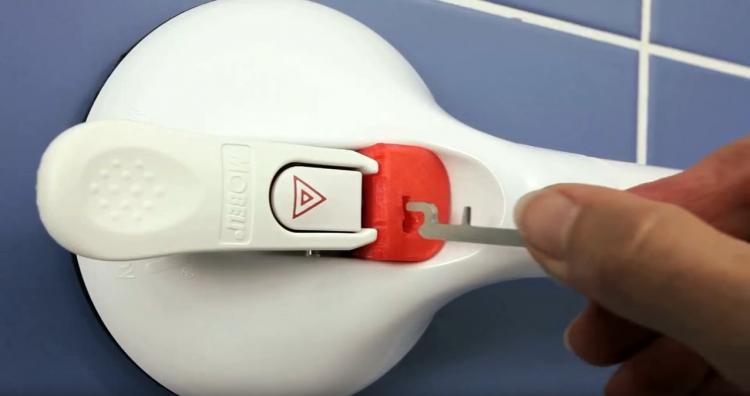 Check out the Mobeli versatile bathroom hand rails in action via the video below.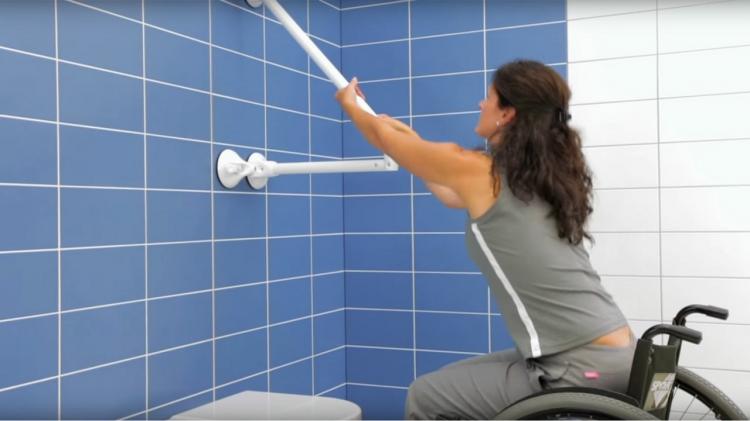 Subscribe To Our YouTube Channel