Mini Wooden Pallet Trivet and Coasters Set
By Ryan on 02/02/2017 11:58 AM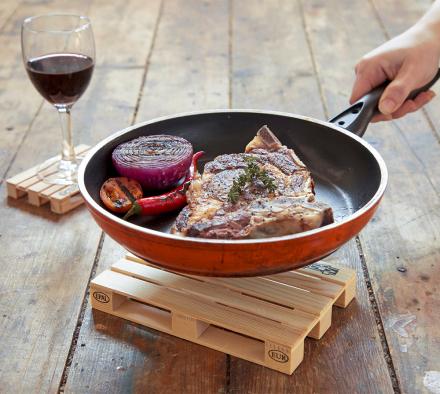 Sure, you could use some boring silicone trivet to place your lava-hot pan onto your counter or table, but where's the creativity in that? This company makes these wooden trivets that look like mini wood pallets and are a unique and fun way to accent your kitchen with a little rustic design.
Not only do you get a mini pallet trivet to use while cooking, but it also comes with 4 even smaller wooden pallets that are meant to be used as coasters. You can finally accomplish your dream of turning your home into a mini warehouse.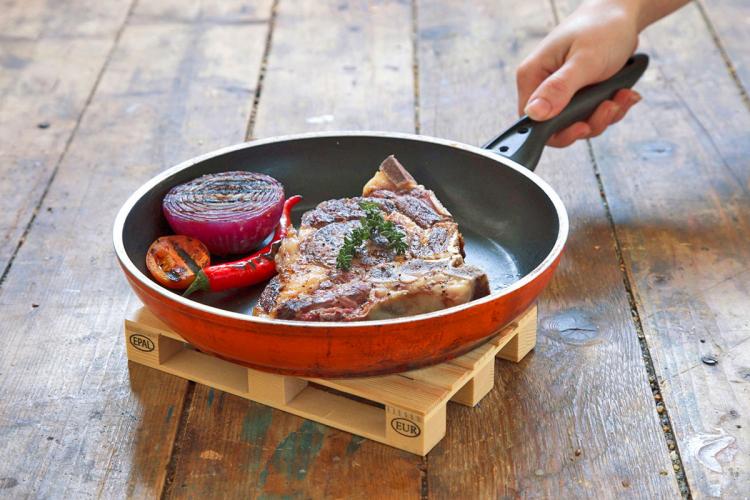 A perfect gift idea for men, people in college, or just any guy to help with designing his man-cave, the mini wooden pallet trivet and coaster set is an exact replica of it's big brother, the Euro pallet, is made from recycled pine wood from responsible managed forests, and even features the same "EUR" stamps found on the actual sized pallets.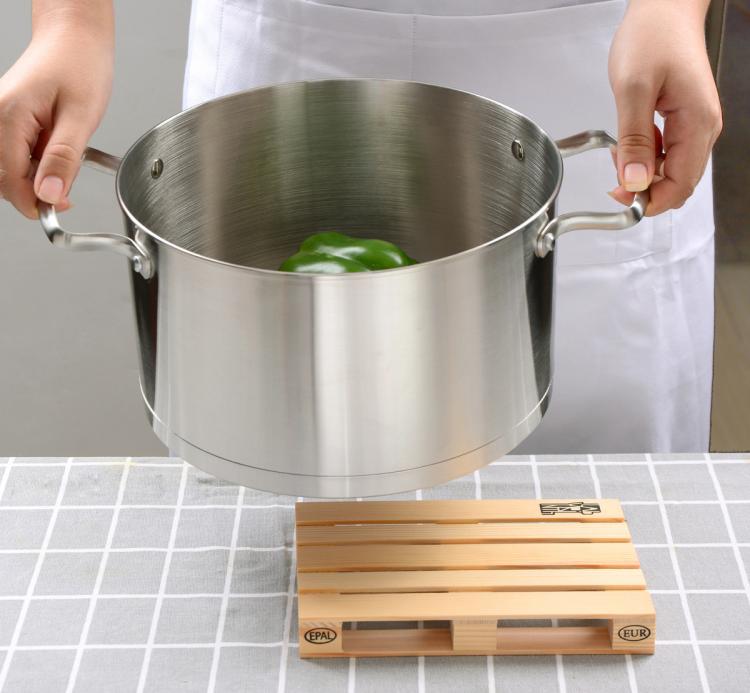 The trivet pallet measures 7.5 inches long x 5 inches wide x 1 inch thick, and each coaster measures 4.7 inches long x 3.2 inches wide x 0.7 inches thick. Both the trivet and coaster pallets work great for both hot or cold items, and is a 1:10 sized replica of an actual pallet.