Mini Nutella Spoon Lets You Scrape Your Edges Clean
By Ryan on 04/05/2018 9:08 AM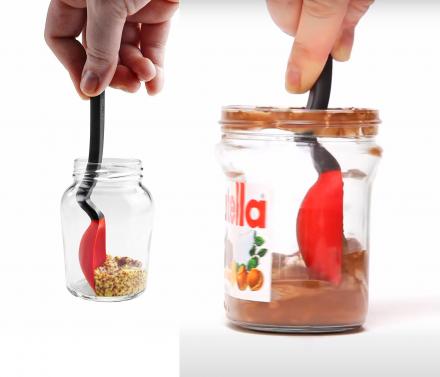 Do you often find yourself staring at the bottom of a Nutella jar looking to get that last bit of heaven onto your cracker and continue to get the chocolatey goodness onto your knuckles. Fear not, a hero has arrived, and it's the Mini Supoon. It's a tiny silicone spatula spoon that lets you scrape the inside edges of your containers to make sure you get everything out of it before discarding of the jar.
Self-touted as the world's greatest cooking spoon, the Supoon features a flat squeegee tip, along with flexible sides so you can scrape your pans and bowls clean. A side effect of it's effectiveness will of course allow you to scrape those jars of Nutella clean as well.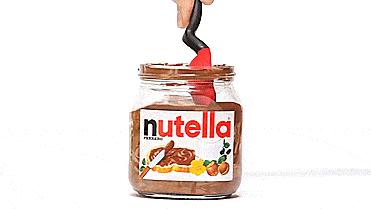 Another great design feature of the Supoon is that it has a bend in the handle that allows the spoon to sit up above the surface when set onto the counter. This lets it and your counter stay clean while it's waiting be used again.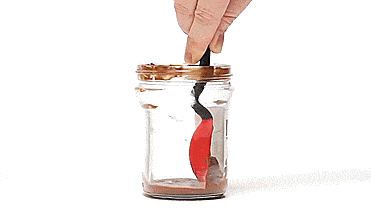 Mini Nutella jar cleaning spoon is made from LFGB grade silicone spatula head along with a nylon handle. The spoon comes in a few different colors to choose from, is able to hold up to 1 teaspoon, is BPA free, is dishwasher safe, and measures 8 inches long.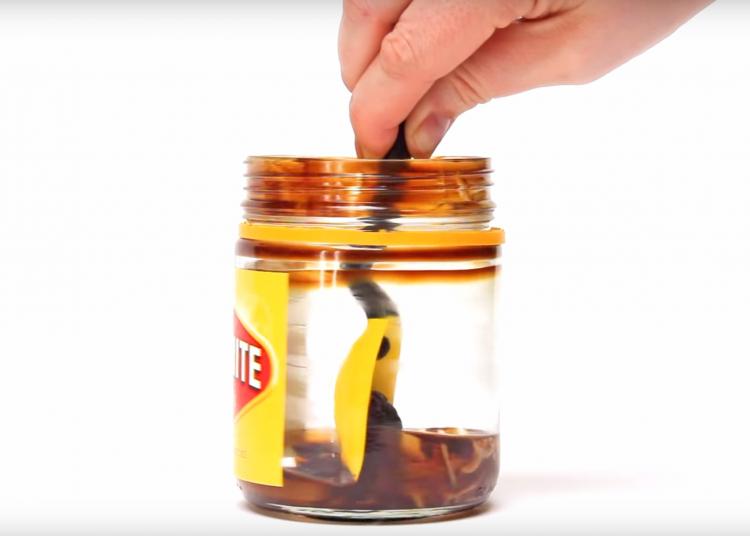 The Supoon is not just great fors craping jars of Nutella, as it also works great on cleaning pans clean, tupperware, jars of jam, extract, pesto, paste, hot fudge, cashew spread, and more.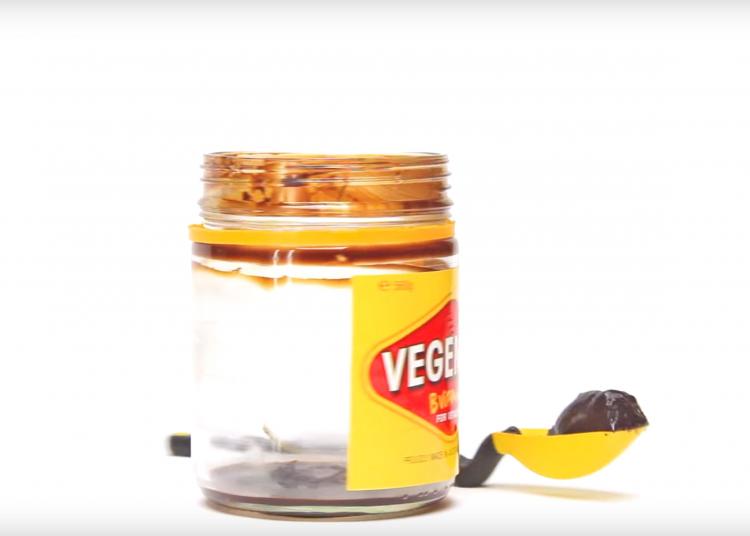 Check out the Mini Supoon Nutella scraping spatula in action via the video below.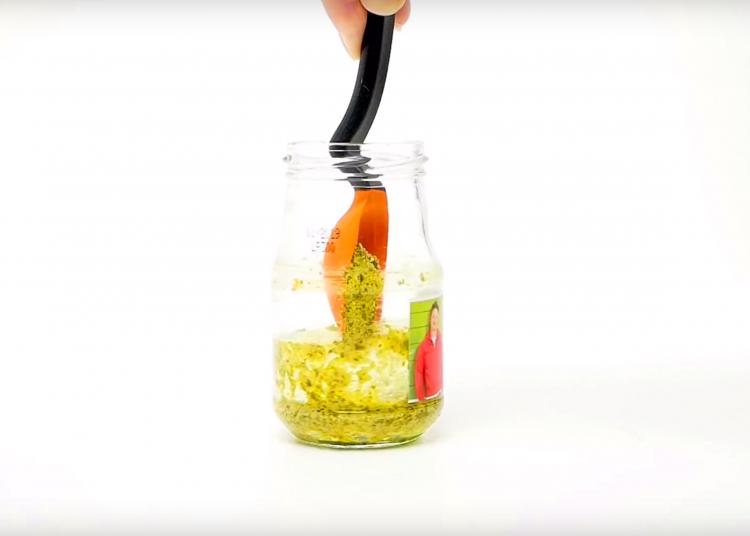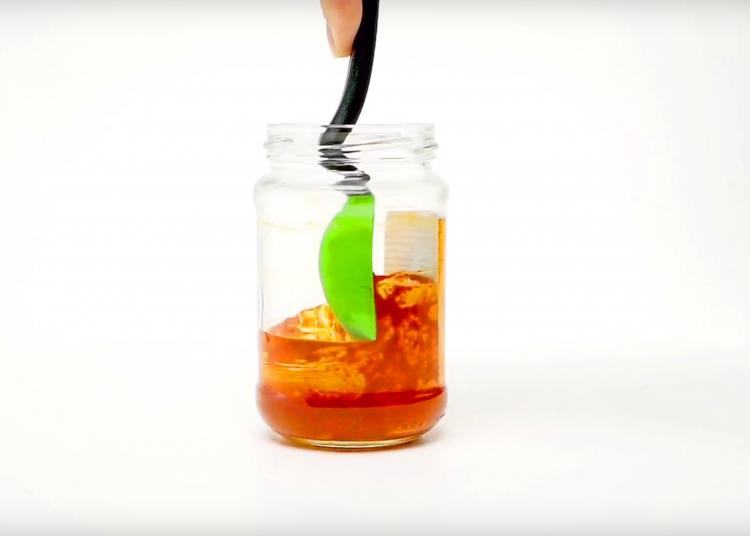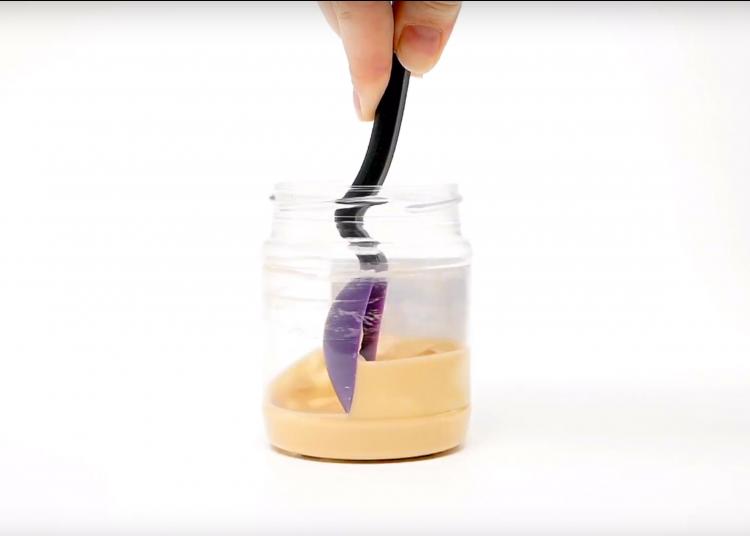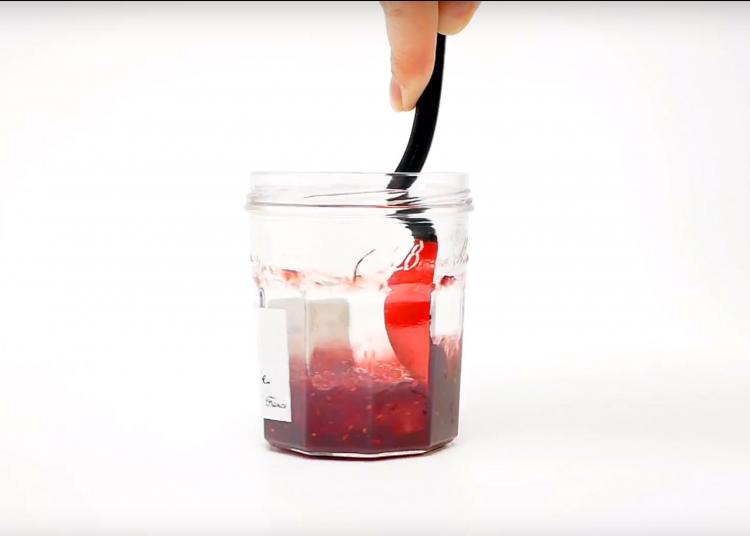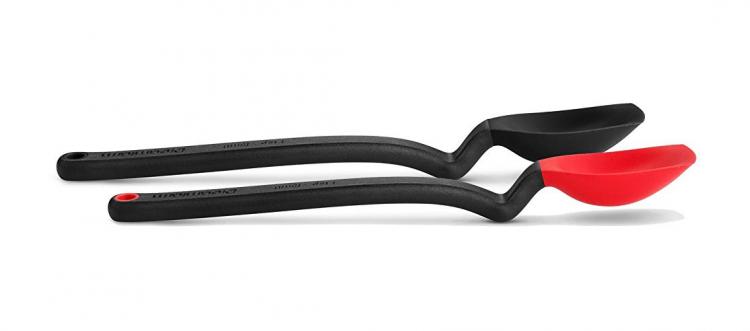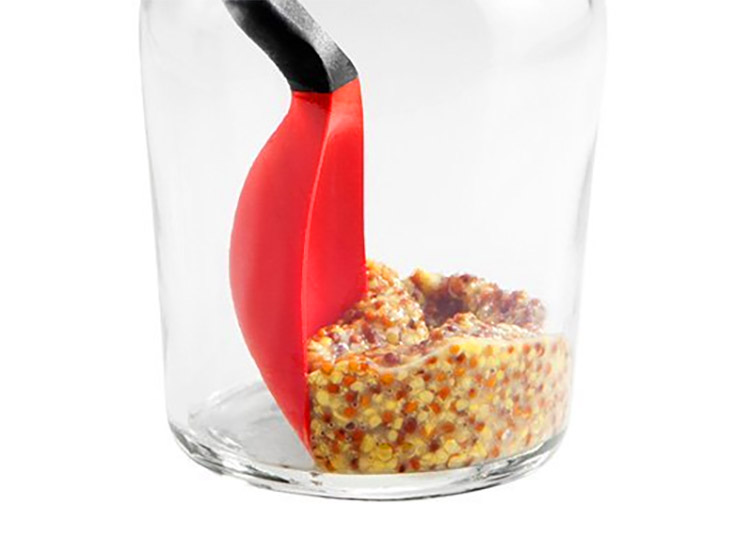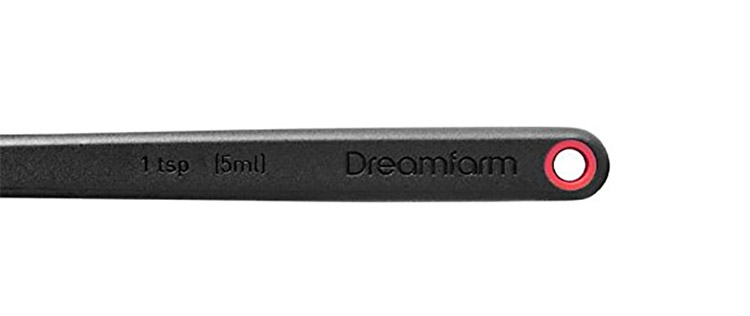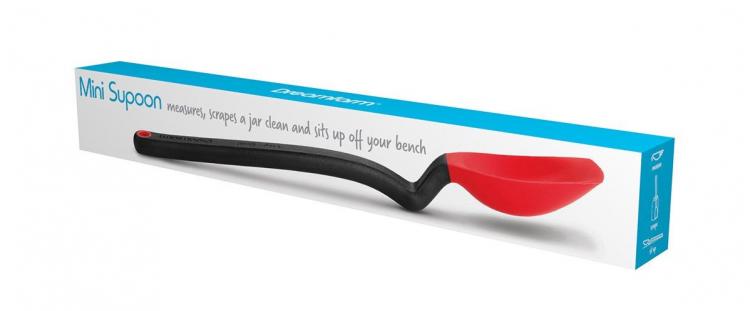 Subscribe To Our YouTube Channel