Messing With Telemarketers Book
By Ryan on 12/11/2015 6:53 AM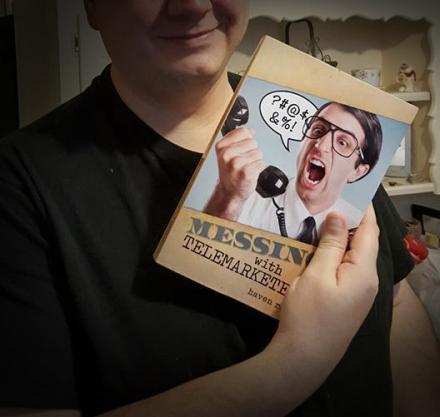 Telemarketers are terrible awful people that call you at home and try to sell you things, with only one other type of person being worse than them, and that is the door-to-door salesman (but that's maybe for another book). The Messing With Telemarketers book is a list of transcripts with a telemarketer that actually happened when a the author Haven Riney started getting way too many telemarketing calls and began to prank them. In essence, telemarketers are going to call, most likely whether you tell them not to call again or not, so it doesn't make sense to get mad, it makes more sense to get even. This book documents things to put your mind at ease after a frustrating telemarketing call or maybe something to try yourself when you receive a call.
We all probably remember the Seinfeld episode where Jerry gets a telemarketing call and asks for their home phone number to call them back because he's currently busy, gets denied the phone number, and asks, "So you don't like people calling you at home?". Well this book is filled with goodies like that.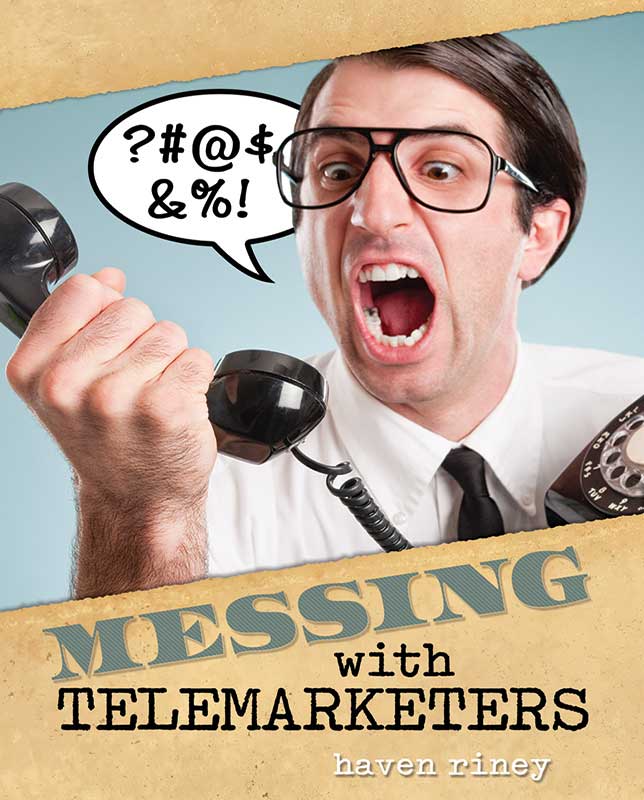 The Messing With Telemarketers book is a paperback book with 364 pages with endless amount of telemarketing prank transcripts that get better and wittier as you read on. The book measures 6 inches wide x 9 inches long x 0.8 inches thick and is a perfect book to stick on the can for a good read and a good laugh while doing your business.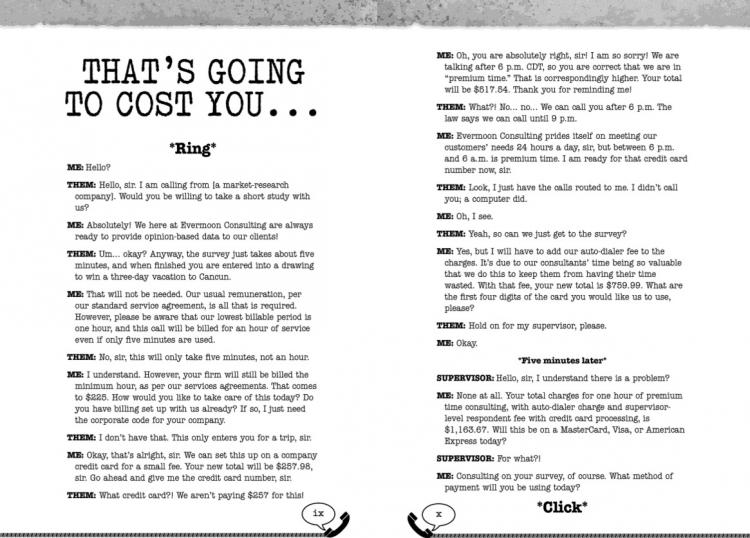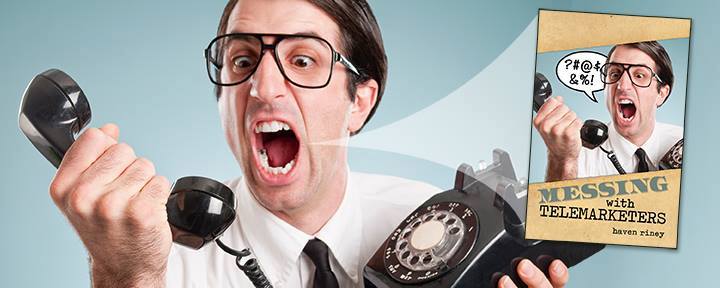 Subscribe To Our YouTube Channel