This Mattress Lifting Tool Helps Change Your Bed Sheets While Saving Your Back
By Ryan on 10/07/2022 9:58 AM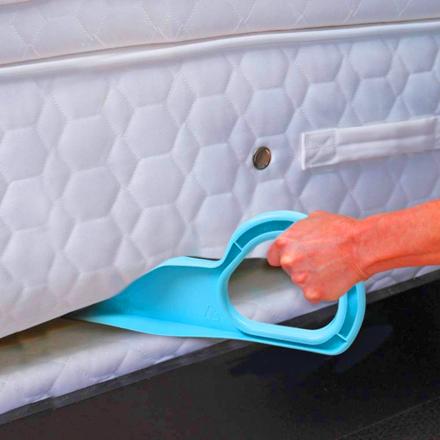 We know we love a good mattress that gives us a place to rest and sleep at night. But, it could also make you feel well-rested when you've got a tool to make you comfortable in your slumber and make up your bed in the morning after. Thankfully, we found the perfect mattress lifting tool with many uses you have yet to discover.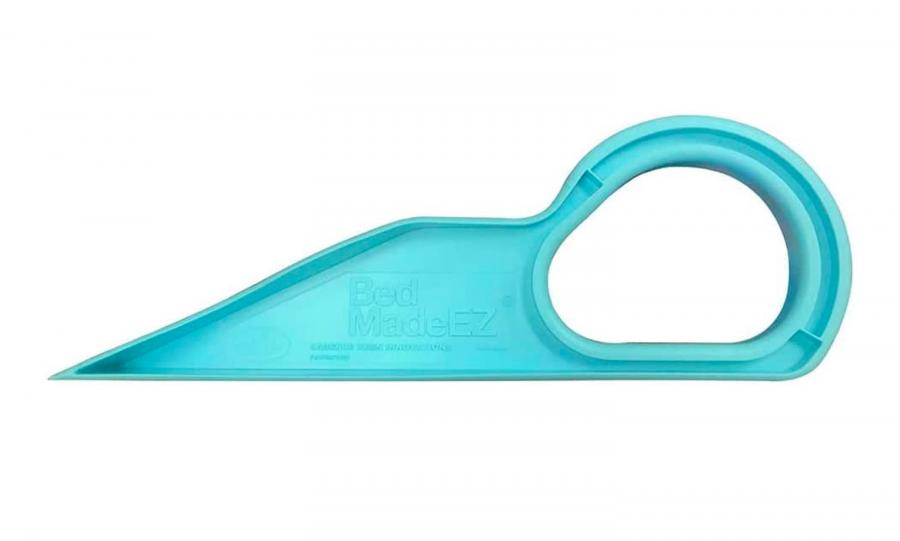 One thing for sure is that we love convenient things that look unique and are very useful to us in many ways. Thanks to impressive technological advancements, a wedge that can help you fix the bed is now within reach.
It's also worth noting that the mattress will be raised to an ideal angle for your comfort.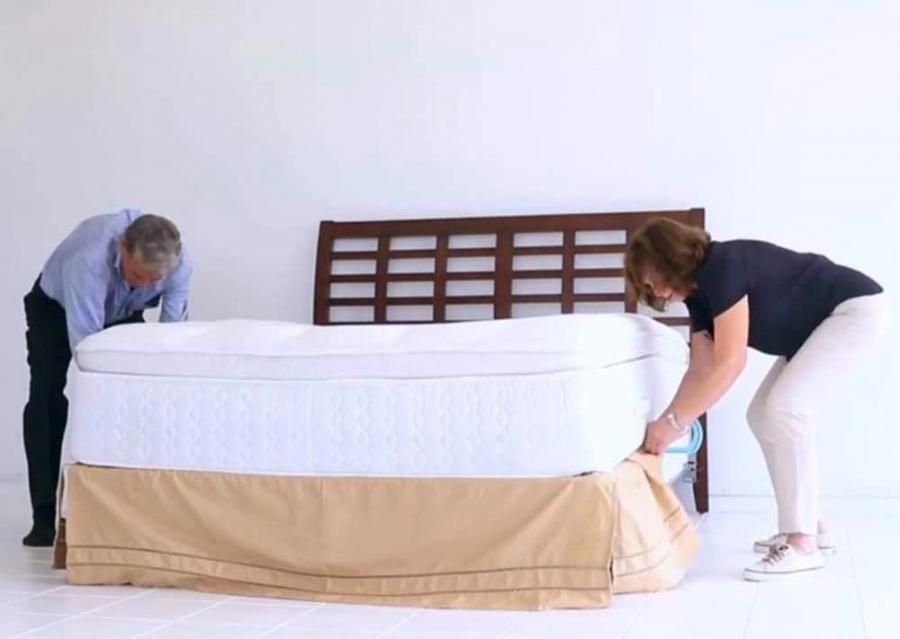 This tool we found on Amazon is suitable for adults who are too tired of lifting those heavy mattresses every morning to tuck the sheets underneath their beds. Especially great for the elderly, or those with bad backs.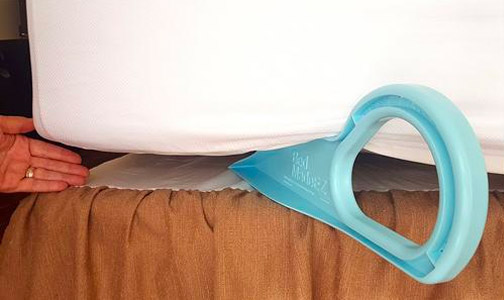 Unlike any other mattress lifters, it is made with a wide handle for a super easy and comfy grip. In addition, it has a slanting structure to easily wedge on the surface between your mattress and bed frame.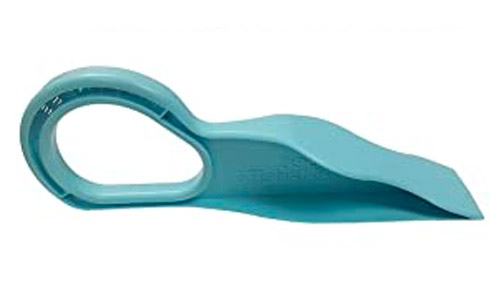 Typically, this mattress lifting tool comes in a teal color with dimensions of 16" L, 3" W, and 5" H inches.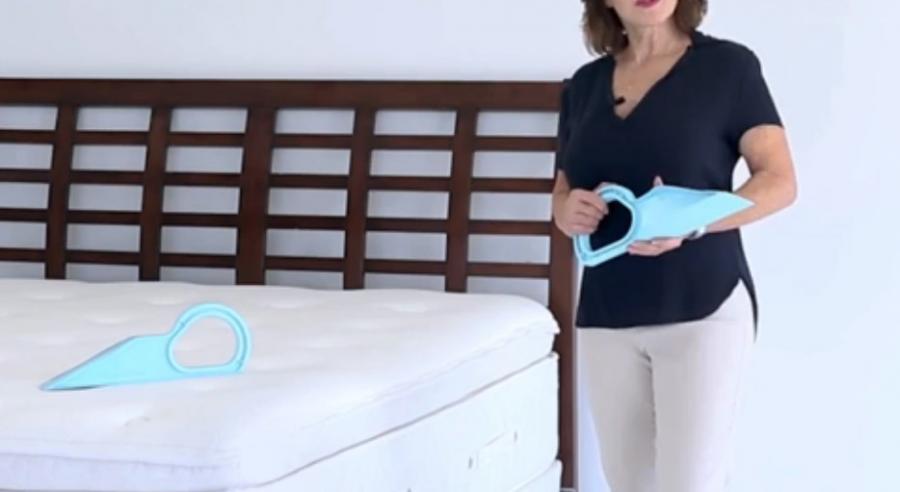 This mattress lifting tool requires a perfectly flat surface. Therefore make sure your bed frame is leveled before ordering. If you have a standard bed-frame with lower slats to support the mattress, it might be difficult to mount it up.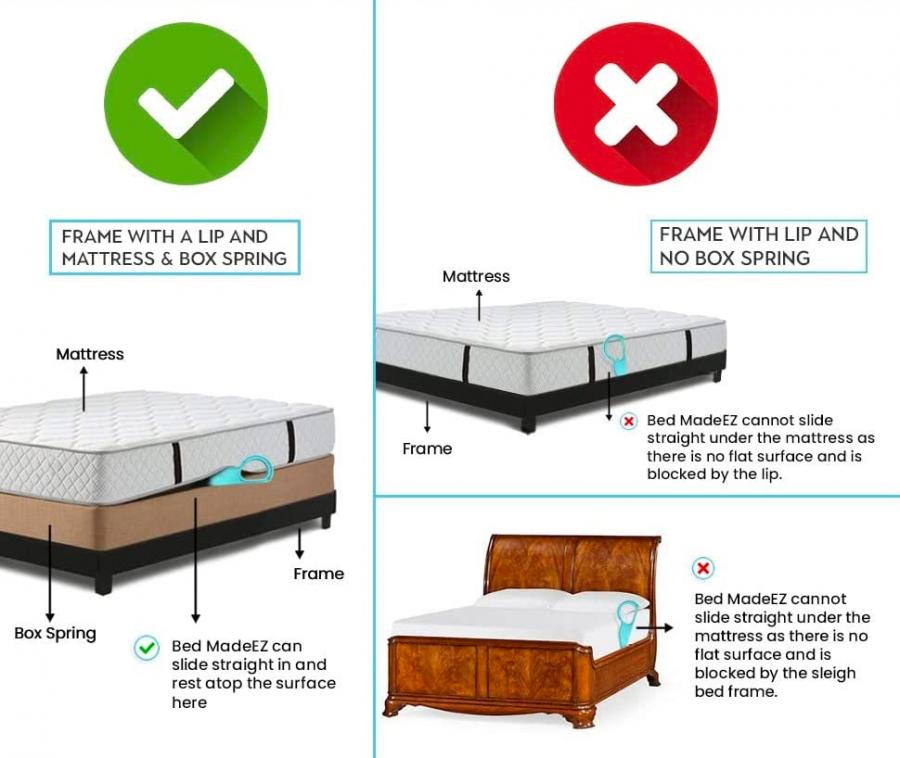 Dipping the Bed Made EZ tool on the bedframe with lower supportive slats will not hold the mattress because of the bed's weight. Instead, if you place this tool on a flat surface, it indeed works like a charm.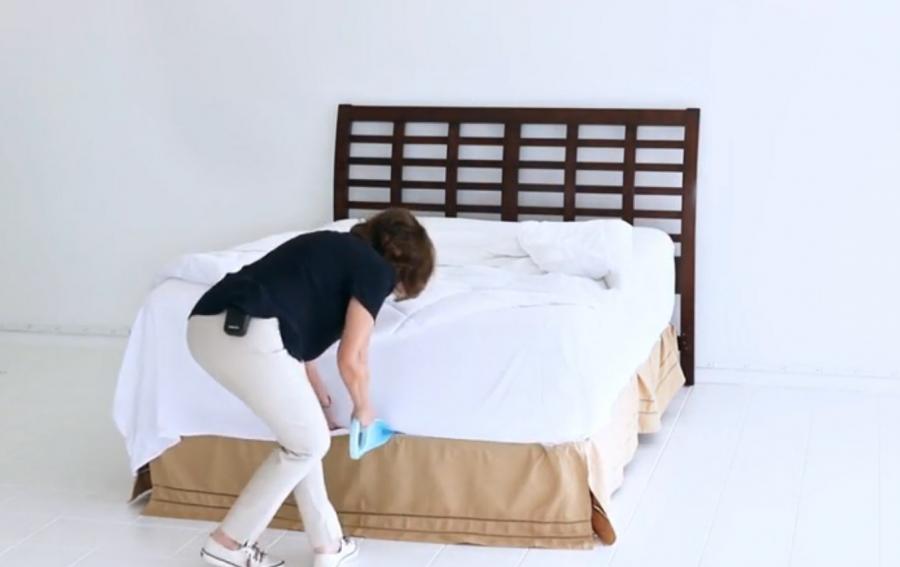 We know how difficult and time-consuming it is to put on the bed sheets and bed skirt every time. And sometimes, it only drives you insane that makes you want to give up immediately.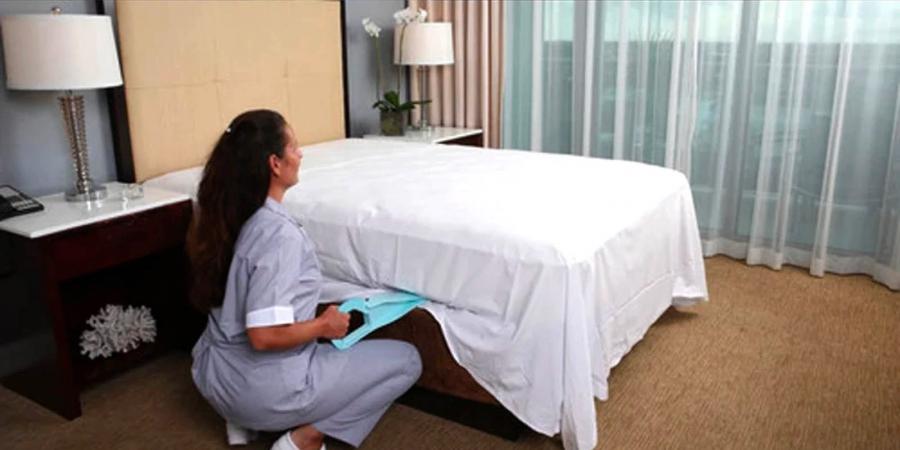 But what makes this mattress lifting tool efficient is that you can slide this wedge on the bed-frame, and you will have ample space to work on your sheets or bed skirt.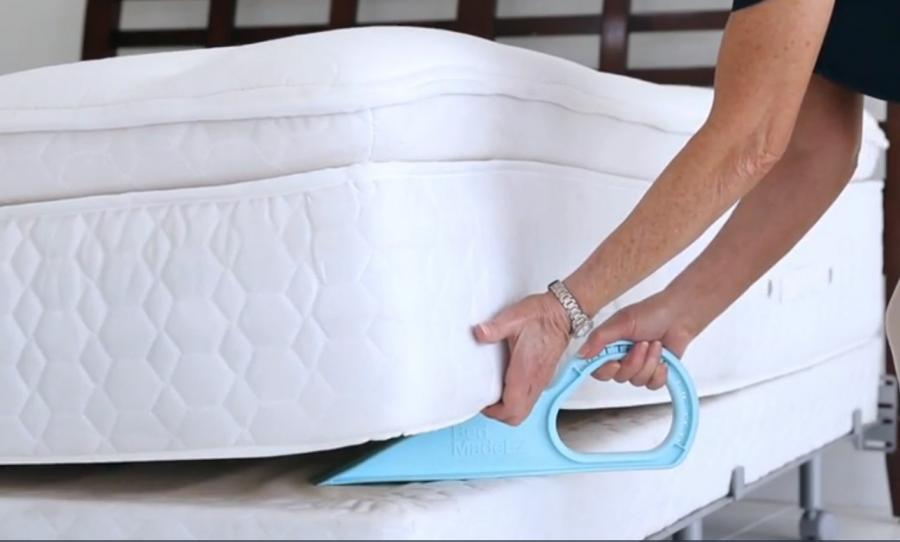 Starting at the beginning, you can simply place the BEMZ tool beneath your mattress. Then, you can lift the other end of the bed with another BEMZ tool and slide up the skirts until the bed is appropriately fixed according to your liking.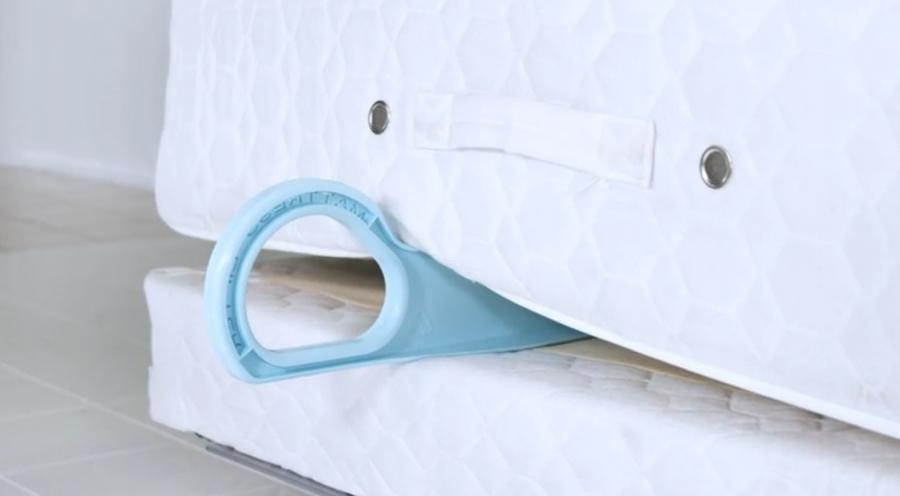 If you're having a hard time figuring out how to wedge the tool beneath your mattress and on top of your bed frame, you can watch the instructional video guide made by the manufacturer.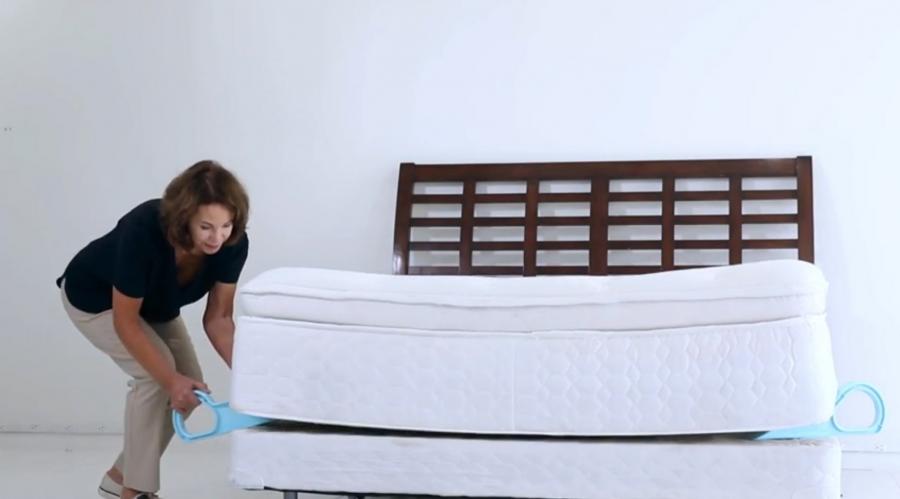 Aside from the efficiency you get in making up your bed, it also works perfectly for your back if you're seeking to relieve your aching or injured muscles. This mattress lifting tool is proven and tested by trusted ergonomic labs, checking to see if this is working and suitable for your environment.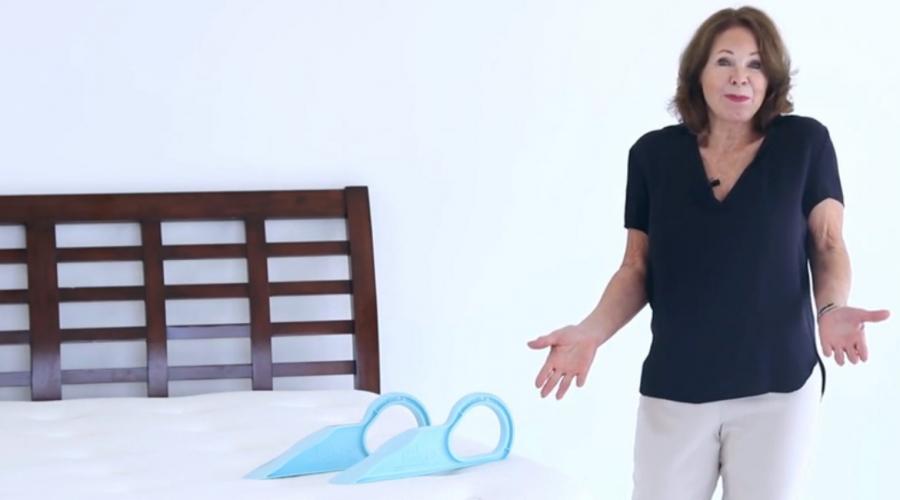 Suppose you suffer from injuries, fatigued muscles, or body aching. In that case, you can adjust the wedge on the part where your body needs it the most. Only by then can you see how it works and provides users a healthy sleep that works like magic.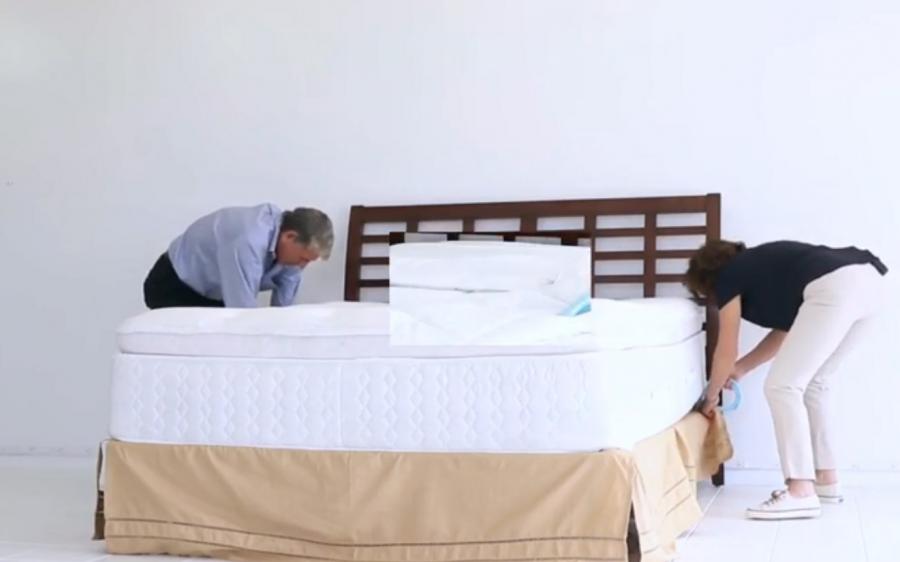 In short, this is a valuable tool for the price. Sustainable and environmentally friendly, this gadget is also useful for quickly and easily making your bed – you'll never sweat about fixing the covers up again.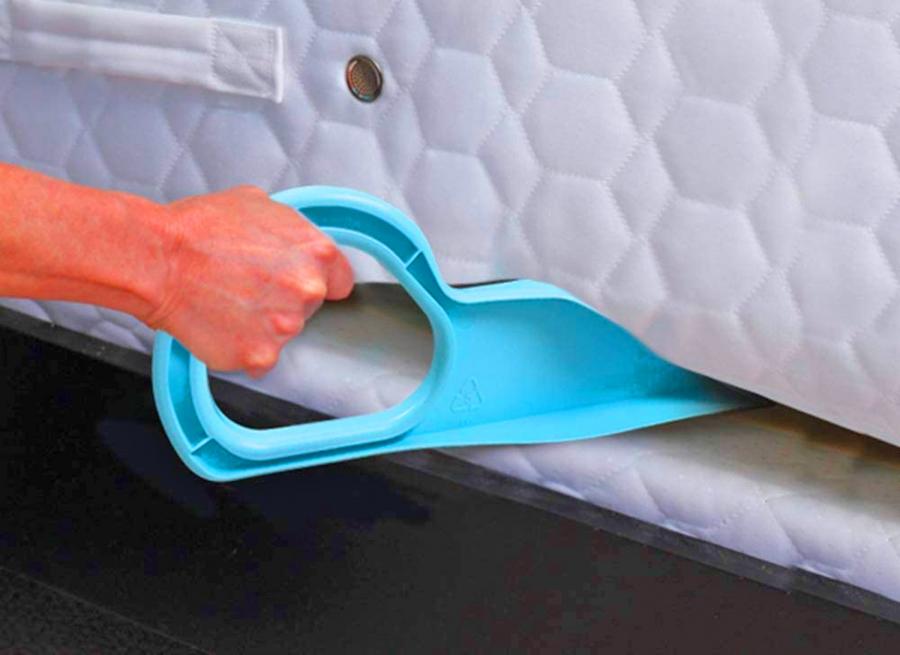 You can snag this unique mattress lifting tool to help make your bed from Amazon for around $26 bucks!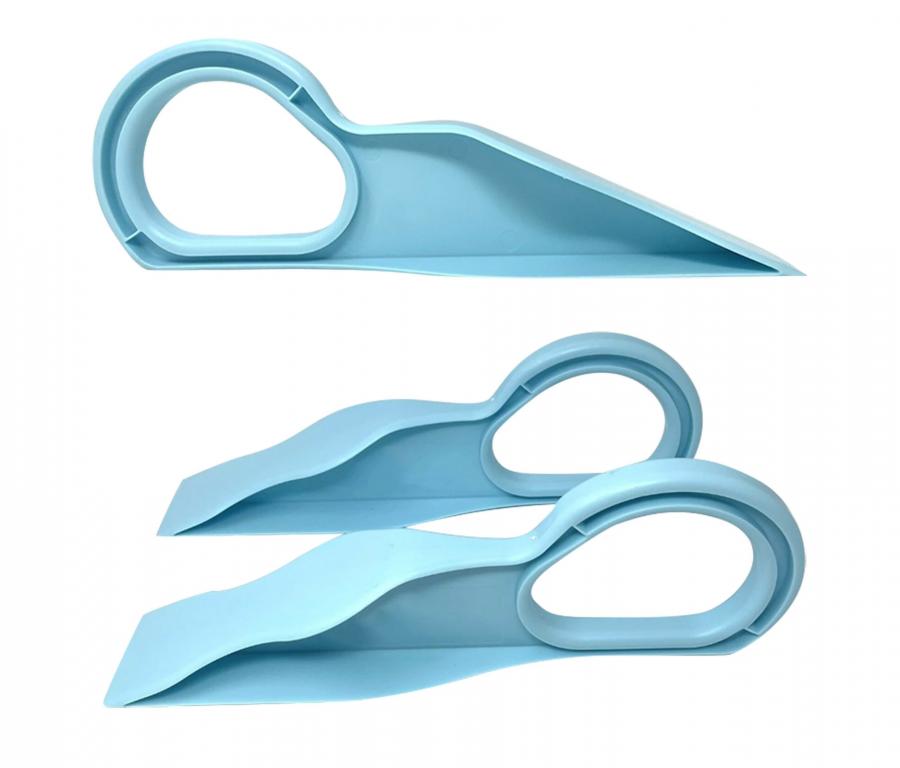 Check out the Bed MadeEZ bed mattress lifting tool in action via the video below!
Subscribe To Our YouTube Channel