This Garbage Can Has a Built-in Manual Trash Compactor
By Ryan on 11/04/2021 9:56 AM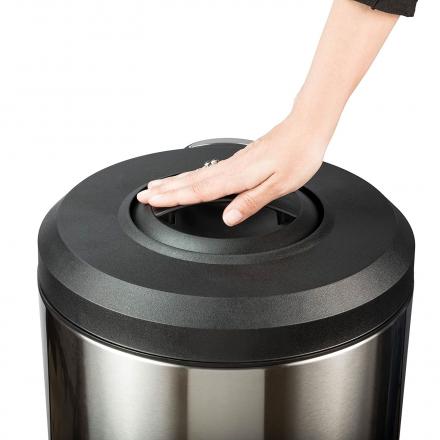 Trash disposal in the kitchen can be the difference between a good kitchen and a great kitchen. In this modern-day of everything aesthetics, how and where you dispose of your trash matters a lot. You don't want friends or family coming over and the one thing noticeable from your kitchen is trash just hanging around in garbage cans. Even you wouldn't want the food coming out of such a kitchen. This doesn't apply to the home kitchen only, even in a hotel, trash has to be disposed of properly. Everyone knows there is kitchen trash but no one has to see it.
This stainless steel trash can with a handy built-in compression system and a wastebasket bin will completely change the way you put away your trash. It's the coolest trash can you'll come across, second only to the other manual trash compactor garbage bin that we've featured in the past.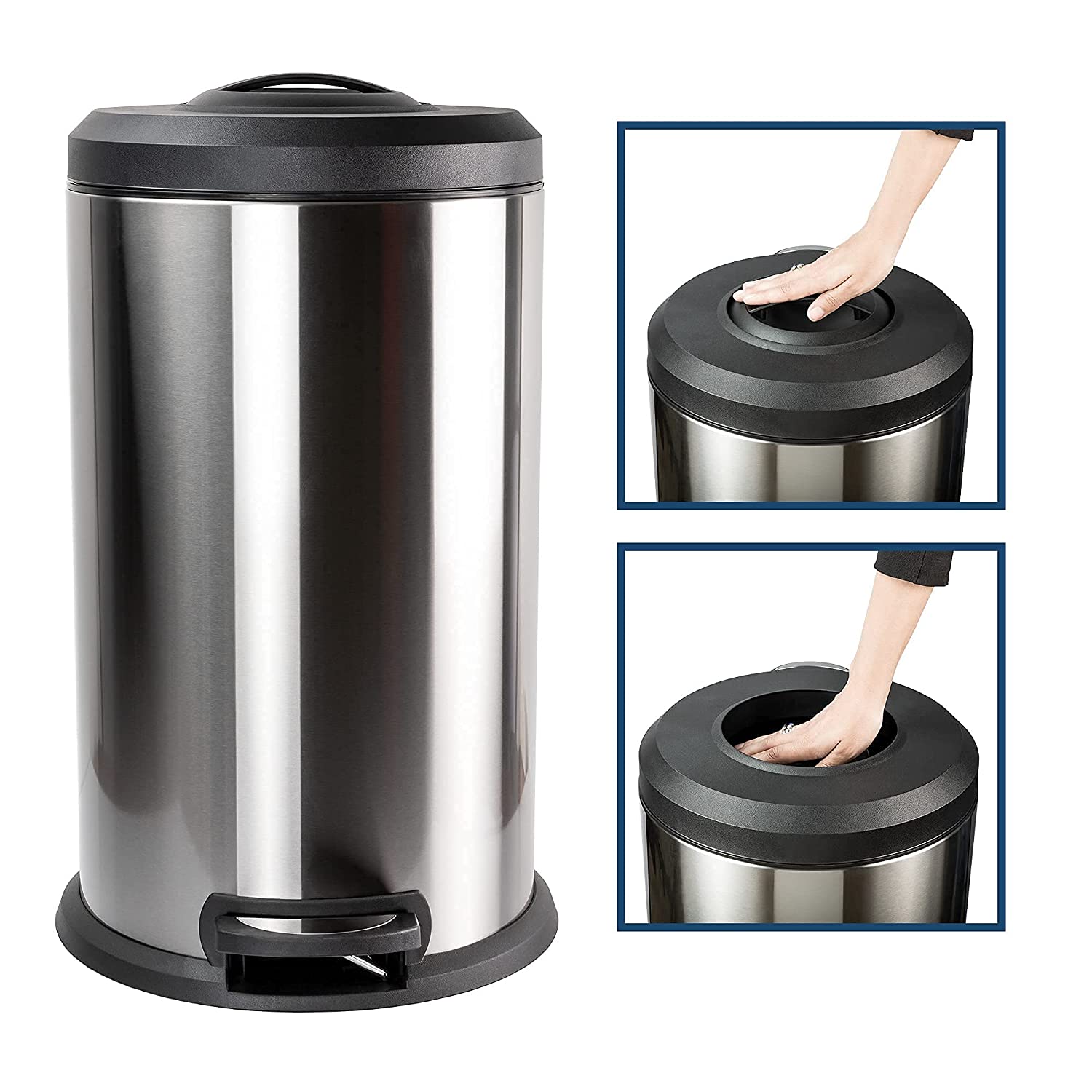 The great thing about this unique trash bin is that you don't have to push the trash with your hand to compress it (or even use a paper plate), plus you won't need to change or take out the trash as often.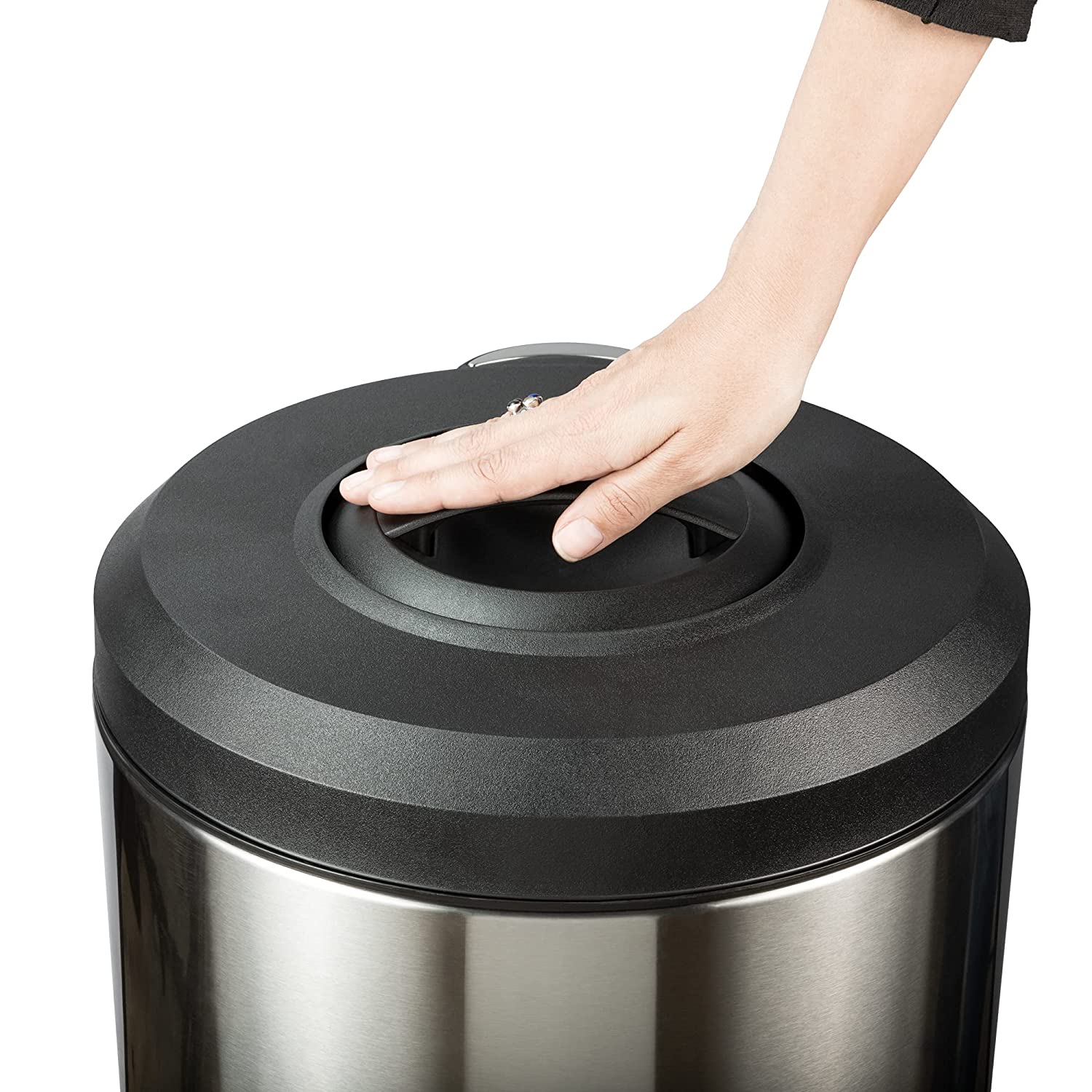 The trash compression system in this bin is impressive and even if it's full, the lid will compress the garbage inside to approximately 1/3 of the total size. This makes room for even more trash.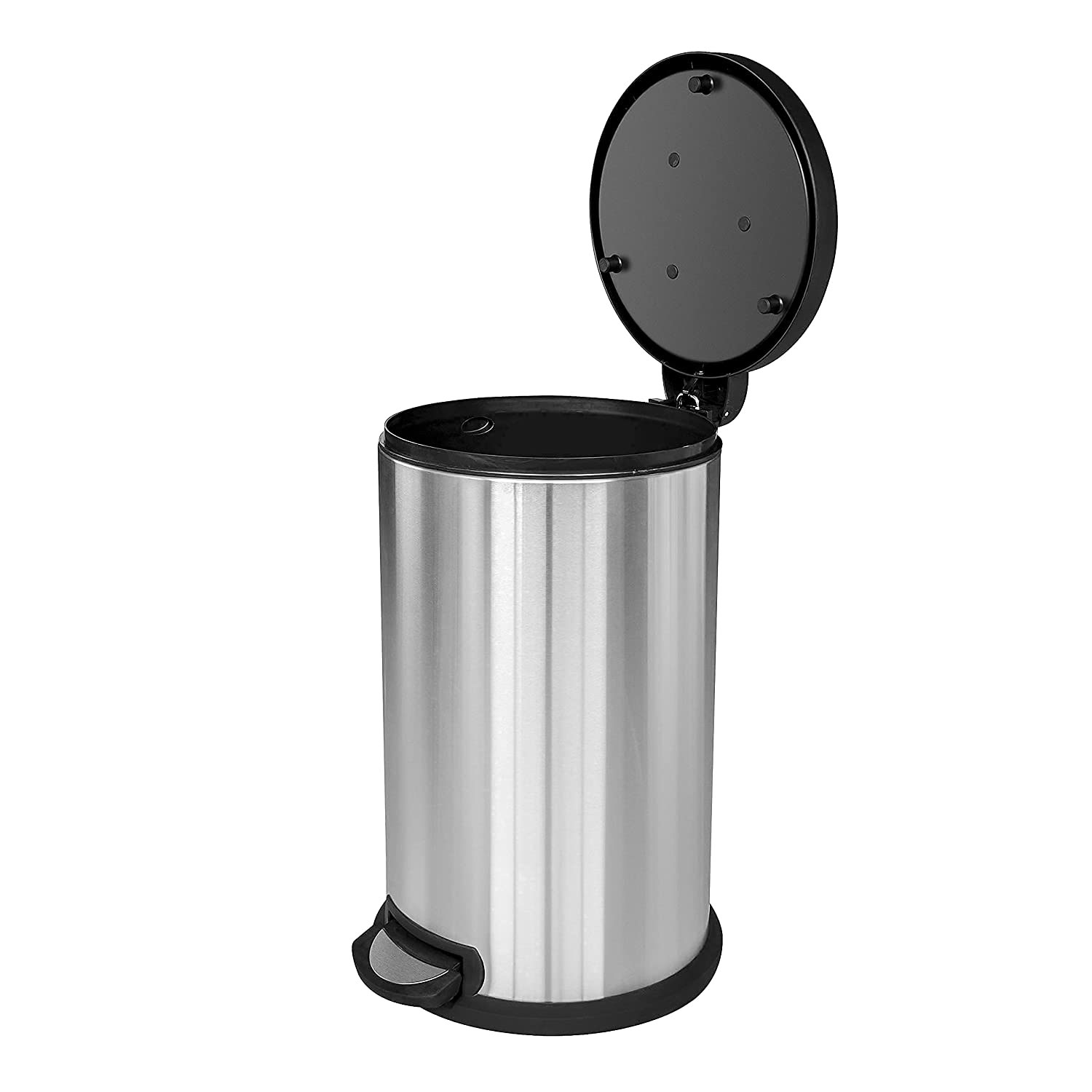 The capacity for this stainless steel trash is amazing at 13 gallons and with a size of 16 x 12 x 26 inches, it can fit in comfortably in any room.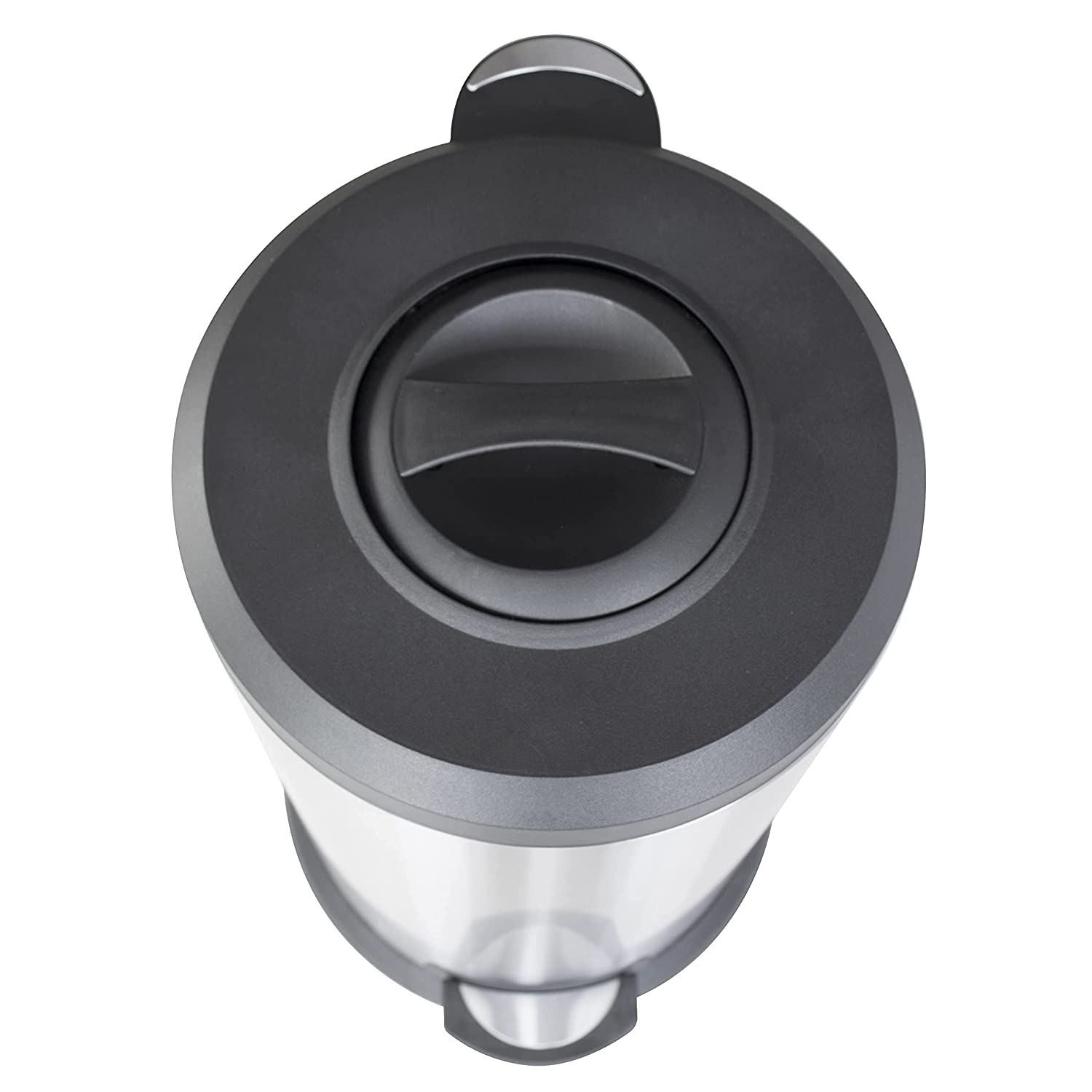 The compactor part is really impressive and you'll end up using one trash bag every two weeks cutting the average trash bag usage by half. There is an inner bin that locks the bag in place to ensure that the bags stay in play before and during compacting.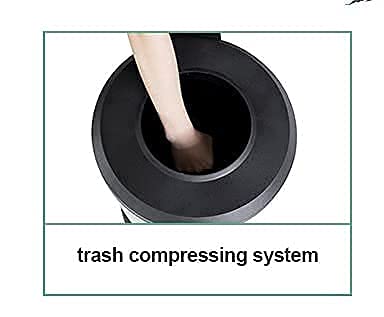 There is a strong pedal at the bottom that when pushed opens up the lid at the top which ensures that you don't have to push the trash down with your hands. The lid can stand open on its own when needed as you put garbage into the stainless steel trash can.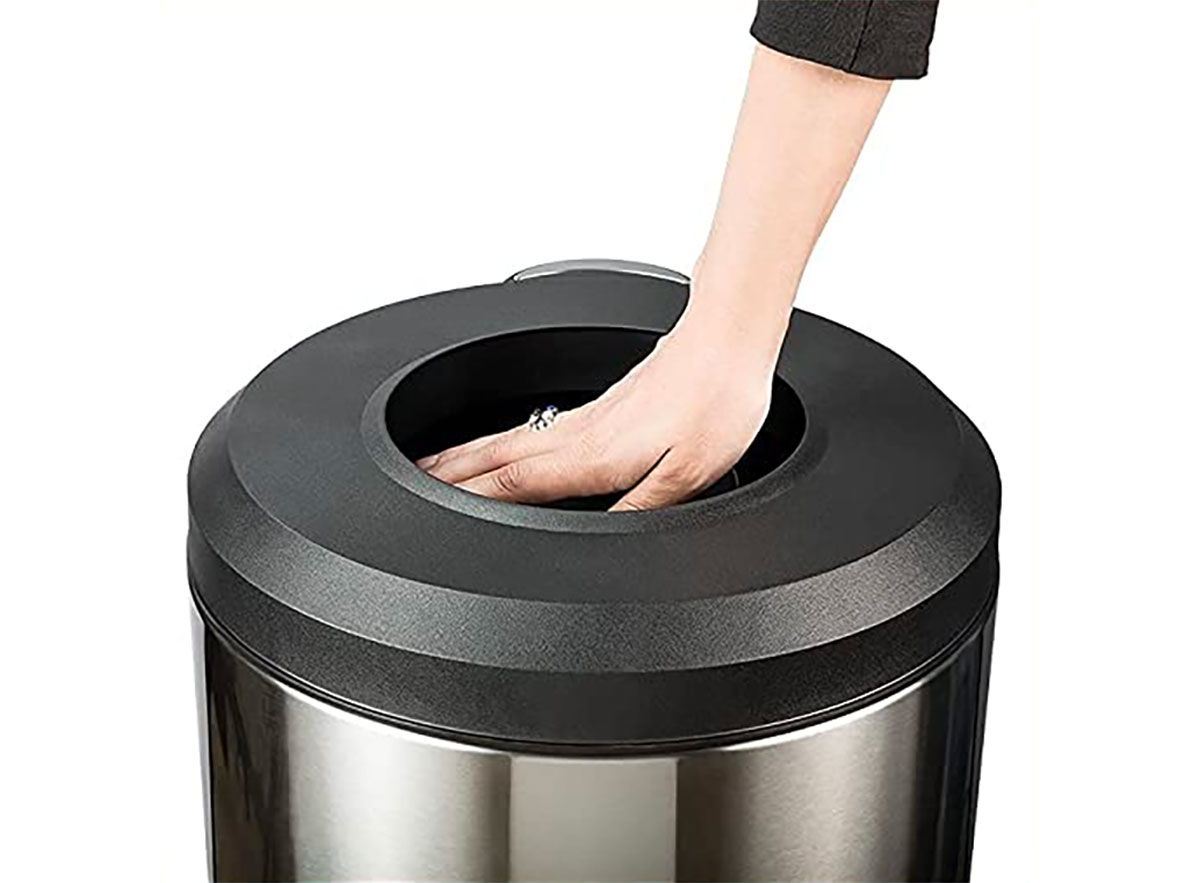 When closed, no one would even guess that this cylindrical stainless steel piece of magic is a trash can. One might even think it's a decoration in the kitchen and the odor is locked in, no way can it come out. The odor stays where it should!! This trash can is made from premium quality materials, and it functions flawlessly. It looks incredible in any room and it's perfect for the kitchen, bathroom, baby's rooms, restaurants, apartment buildings, and schools. The brushed finish on the stainless steel trash is exquisite and the can weighs 10 pounds. How amazing is that?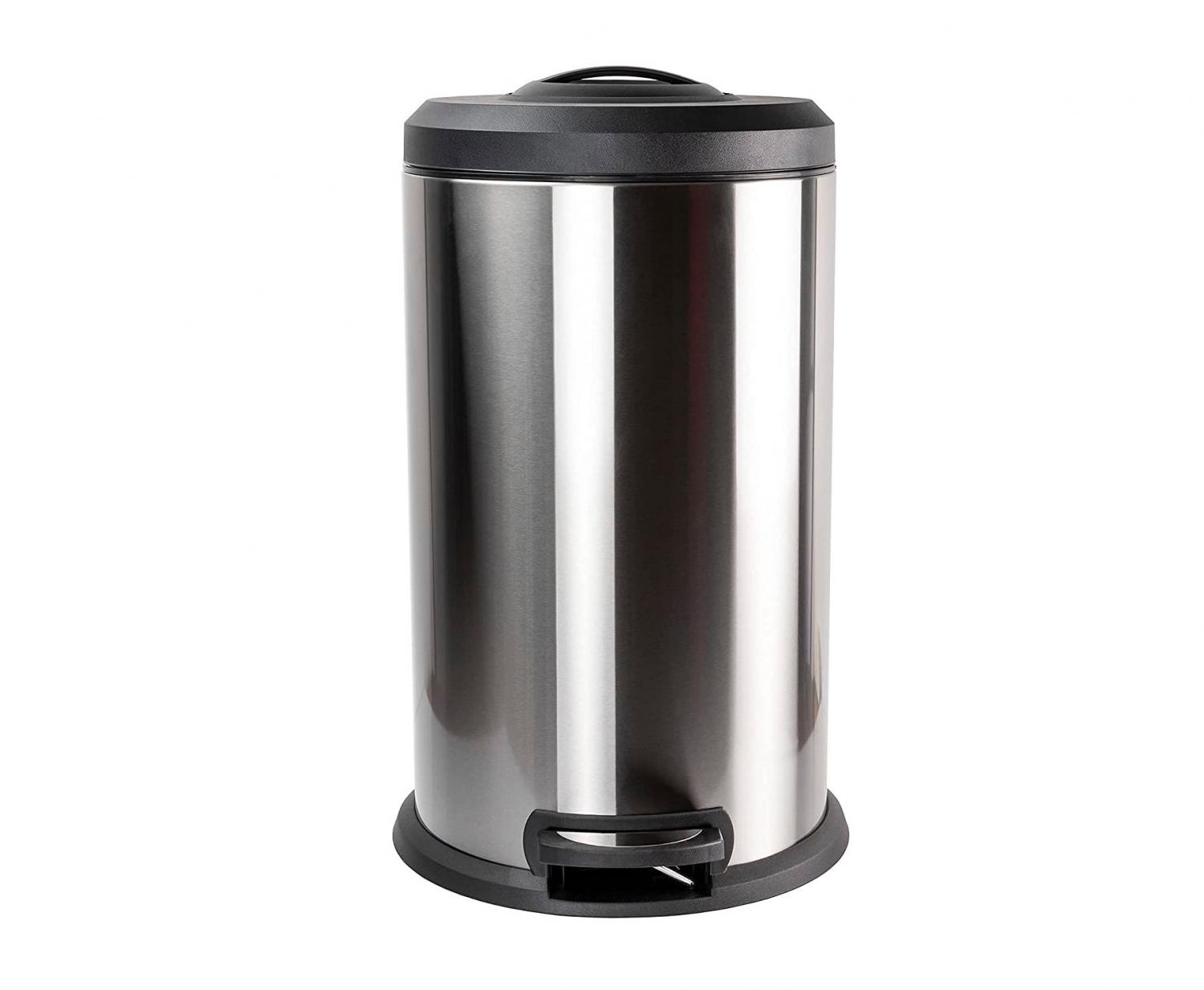 Due to the reduction of plastic garbage bags used, one could argue that this is a product that is good for the environment. Sustainable living is part of us now and reducing the size of trash by condensing it also reduces the footprint. A well-designed trash can that promotes sustainable living, it doesn't get better than that. The external silver finish is finger resistant and you'll be having fewer trips to take out the garbage. A simple push of the lid handle will immediately compact the trash and create room for more.
This manual trash compactor bin by Ready Covers goes for around $120 on Amazon!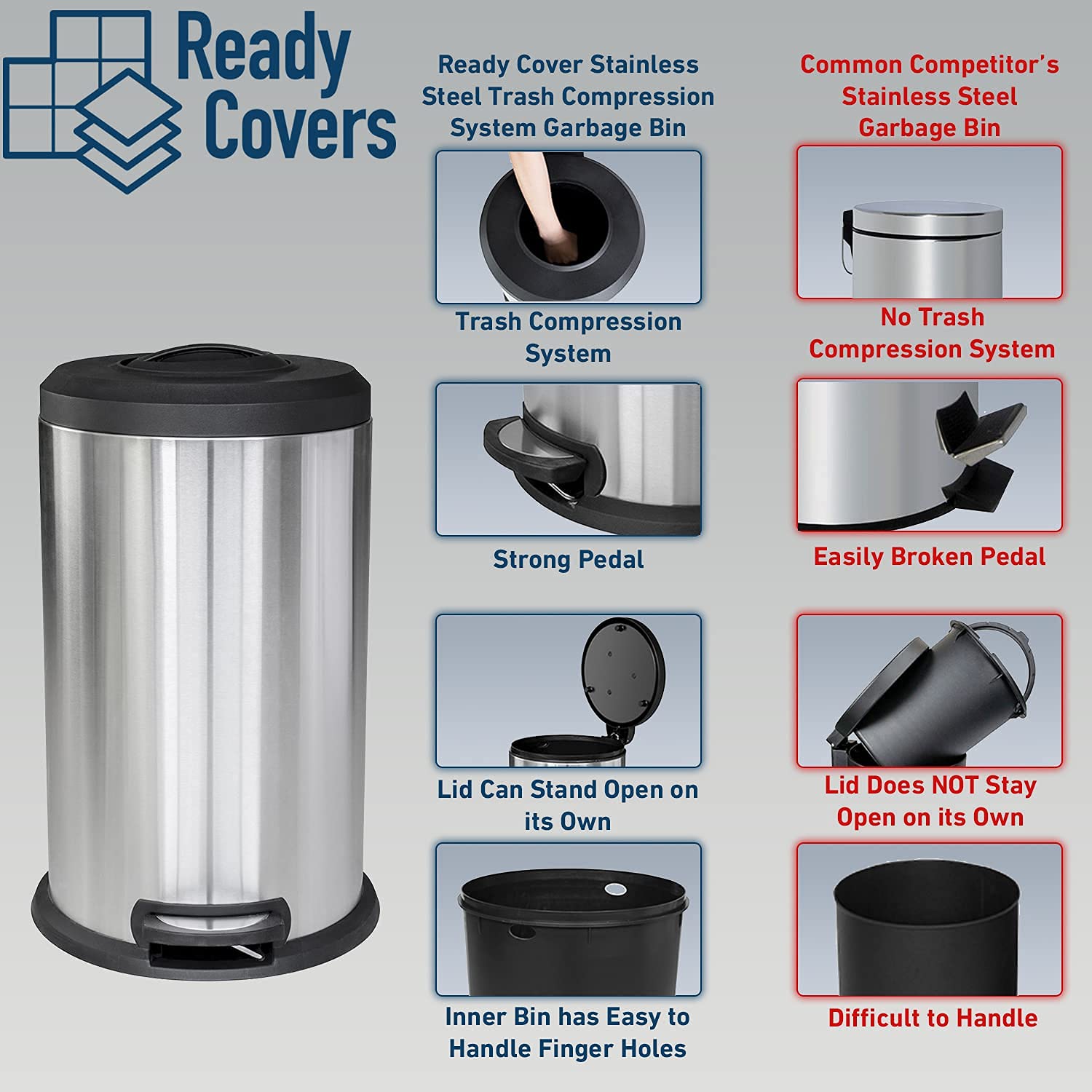 This trash can is made with high-quality materials and parts meaning that it's built to last and the lid seal is pretty great. The inner bin is removable, has easy-to-handle finger holes, and locks the bag in place when compacting. The compactor is a round disc the same size as the inner bin and has 3 protruding points that push the garbage down when the handle is pushed down. It is easy to use and the inner bin is simple to clean. There is a handle on the back of the can to carry or move around the room easily. You can finally say goodbye to the overflowing garbage cans in your house. This would be a good gift for a housewarming or gift to someone who loves staying in the kitchen.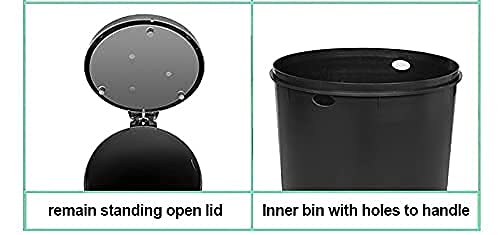 If you like this kind of trash bin, then you'll probably love this other design of a manual trash compactor bin!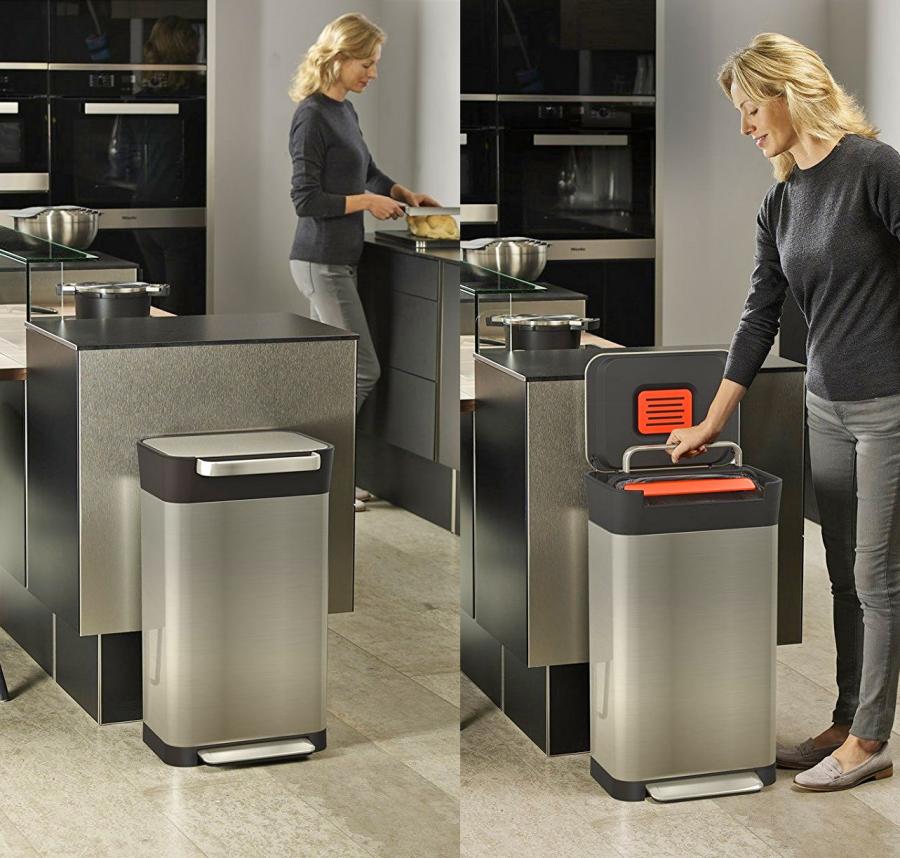 This other version is made by Joseph Joseph, and is a bit larger with either a 5 gallon or 8 gallon version!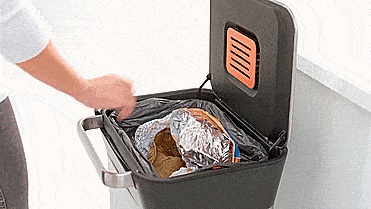 It's called the Titan trash compacting garbage can, and it'll help in reducing your trash volume by 66% after compacting it.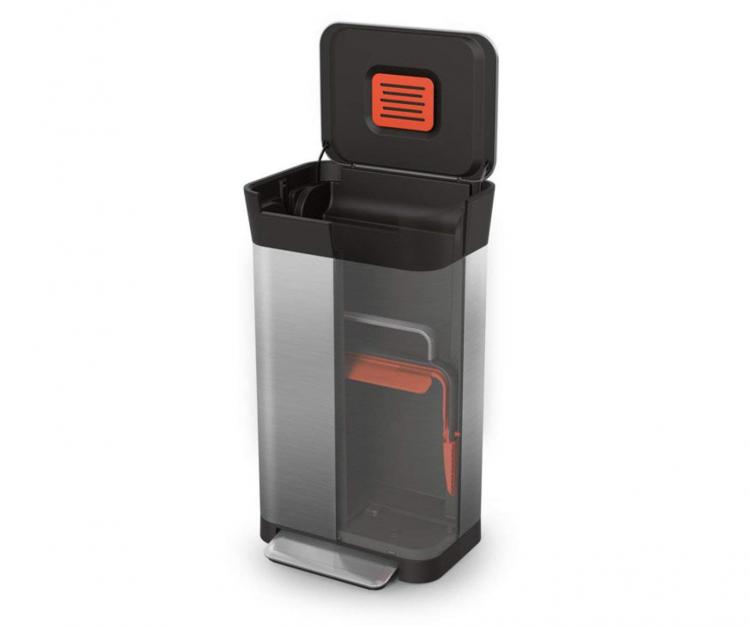 This version of the trash compactor bin goes for $150 for the smaller version, or $200 for the larger version! Find more info here!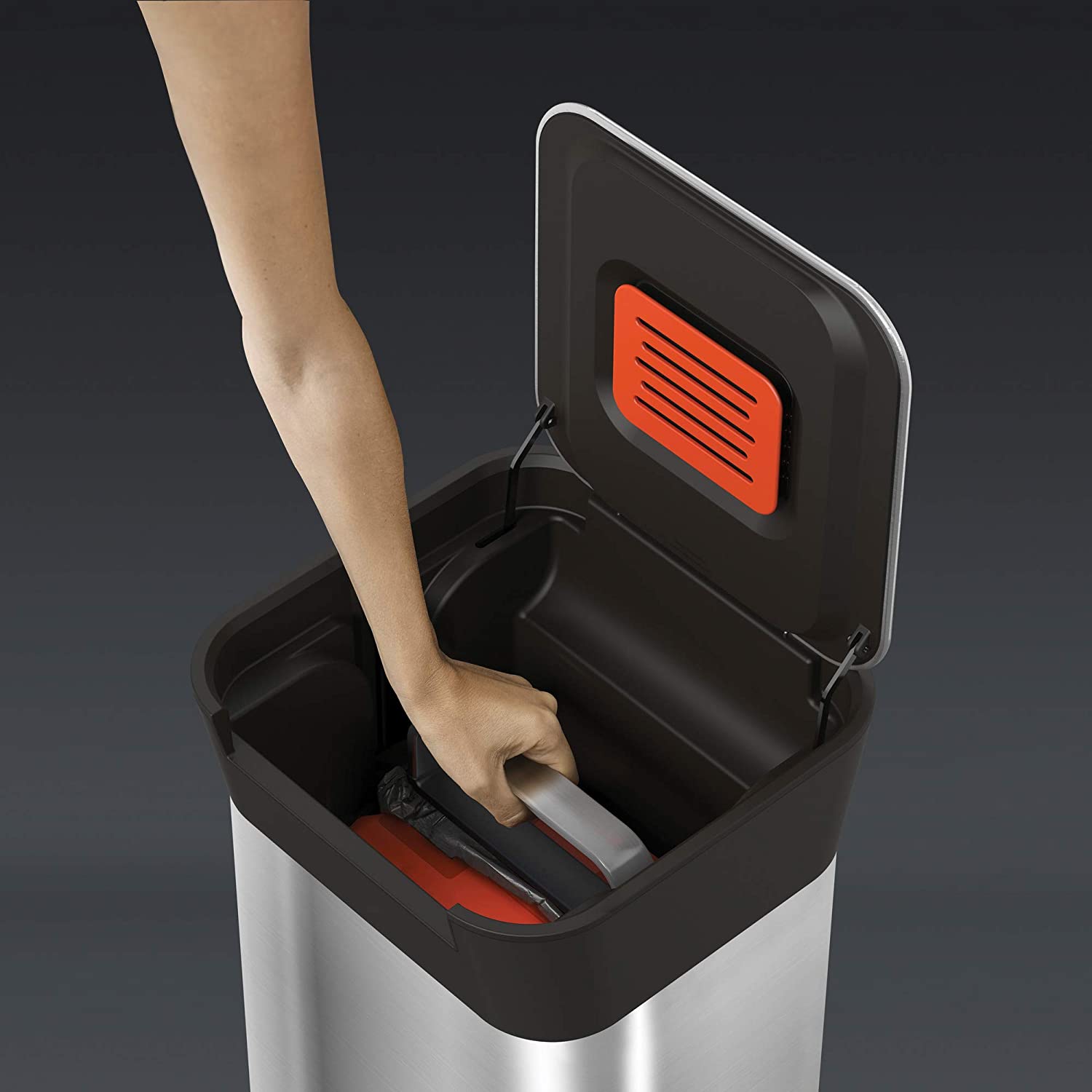 It even comes in a few different color options to choose from!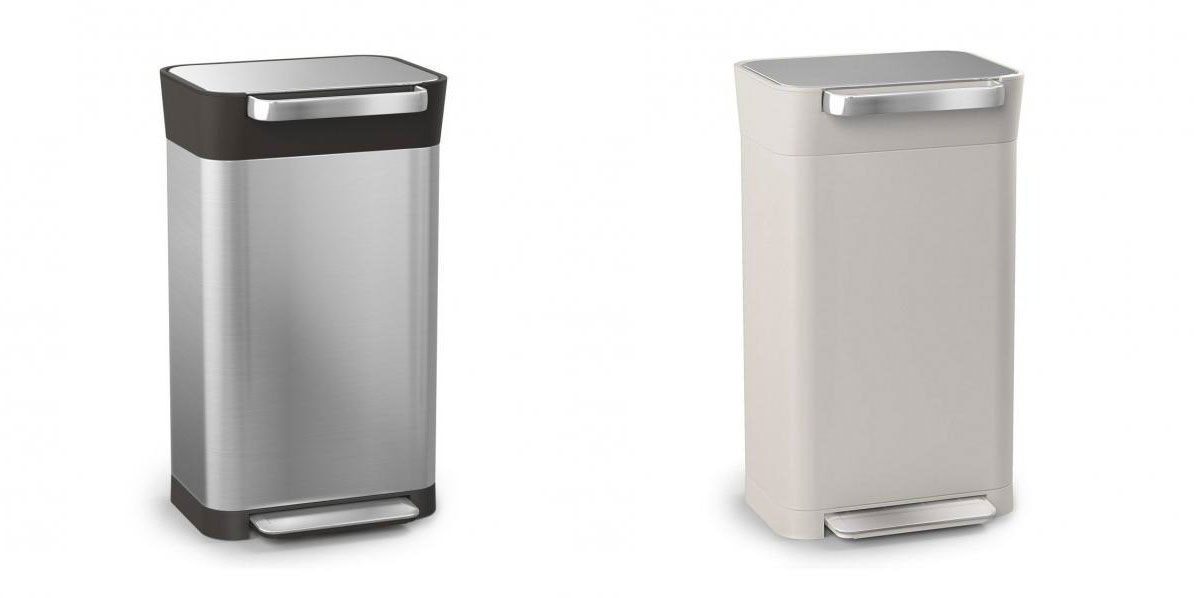 Check out this version of the manual trash compactor garbage bin in action via the video below!
Subscribe To Our YouTube Channel