This Light-up, Color Changing Table Brings Beer Pong To A New Level
By Ryan on 05/30/2019 3:17 PM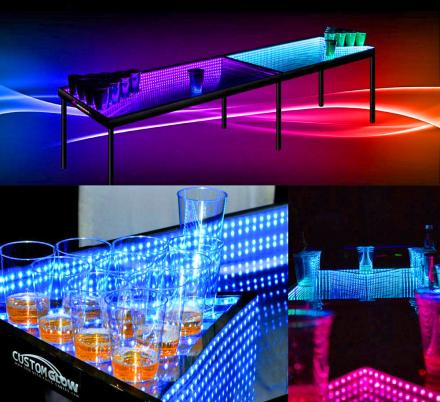 Beer pong (or Beirut as some may call it) as we know it today, is said to have originated in the 1980s, so if you're feeling like the game has gotten a little tired, I totally agree. The Infinity Glow light-up beer pong table is just the thing to rejuvenate this tired old game. The only drawback...you're going to have to host all the parties from now until eternity with this sweet table! So gear up (or beer up) and get ready to be the host/hostess with the most/mostess.
What Features Come With The Table?
The table is tournament size (for you beer pong novices, that is 8 x 2 feet in size) and is made of a metal frame that is said to be built to withstand the wildest of parties and events...so go ahead, give it all you got!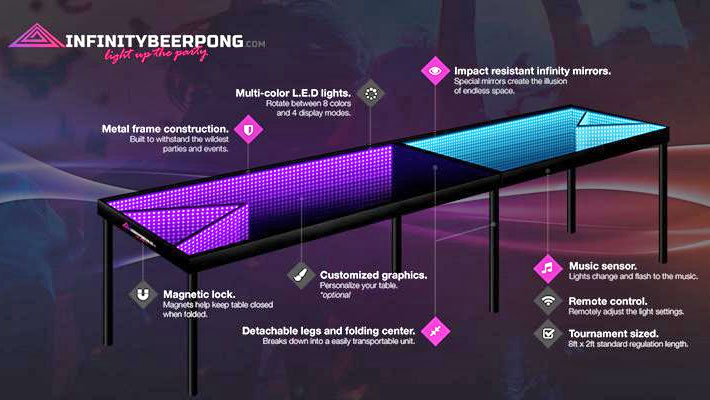 One of the most unique features of this table are the LED lights! They rotate between eight different colors and have 4 display modes. To make this feature even cooler, the table comes with a music sensor so the lights will change and flash to whatever sweet beets you have going on in the background. There is also a remote control (seriously, a table with a remote control!) that allows you to adjust the light settings from the comfort of your chair or command station.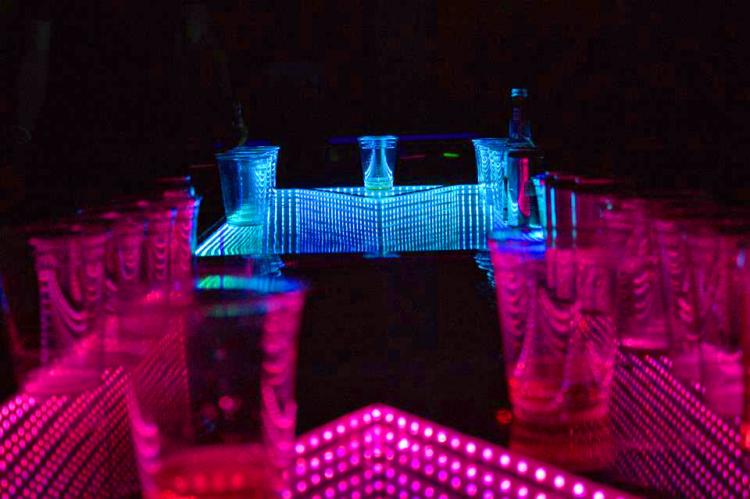 The second crazy cool feature of this table are the infinity mirrors! These mirrors are impact resistant so you don't need to worry about bouncing your pong ball or slamming your final cup of beer down too hard. These mirrors create the illusion of endless space...stellar!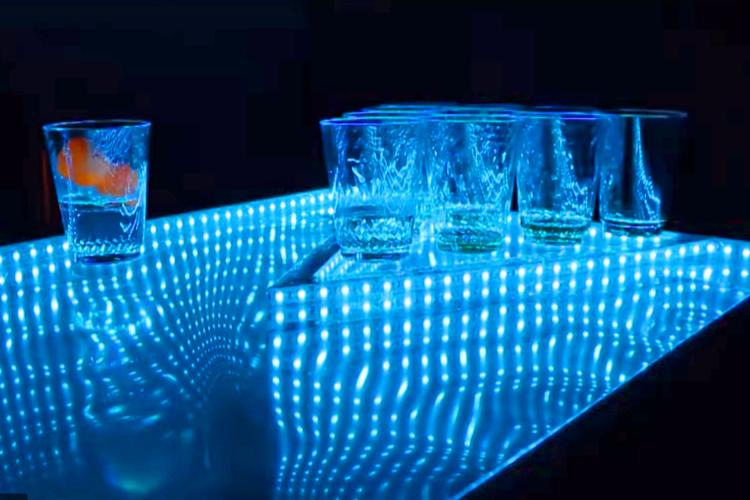 The table comes with a triangle built into each side so you know exactly where to put the glasses to ensure a fair match. No more will there be drunken arguments about placement of glasses on this table!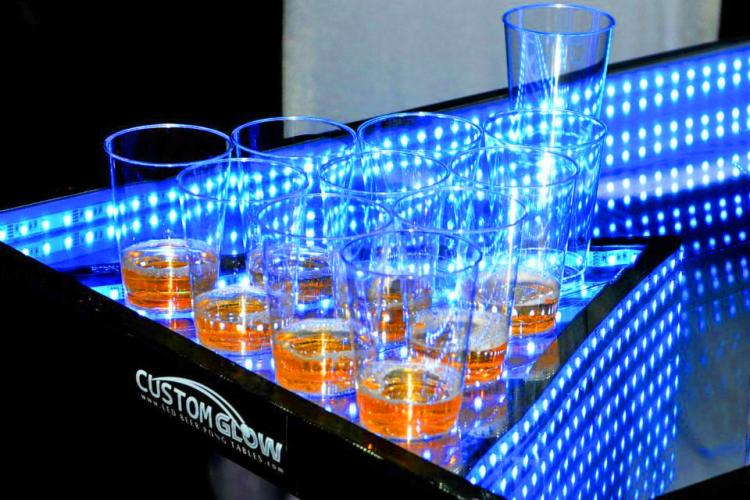 If you really want people to know this sweet table is yours, you can customize it! The customization will be a 2 x 2 foot share in the center of each side of the table and it can be whatever you want...so let your imagination run wild.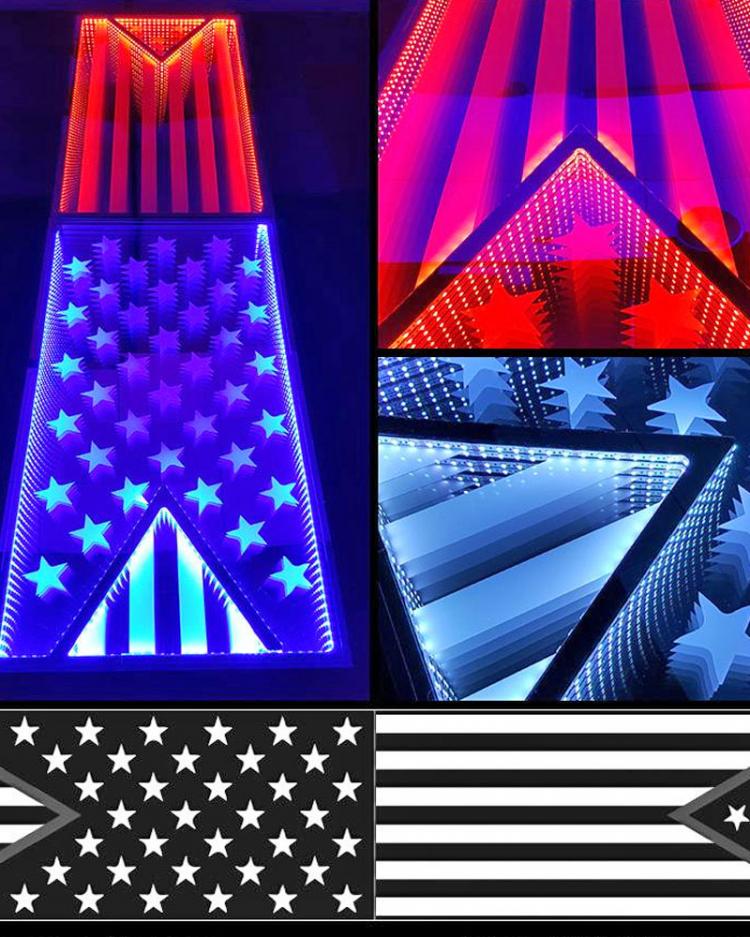 When not in use, the legs can detach and the table folds up for easier storage. The table comes equipped with a magnetic lock that helps to keep it closed when folded up.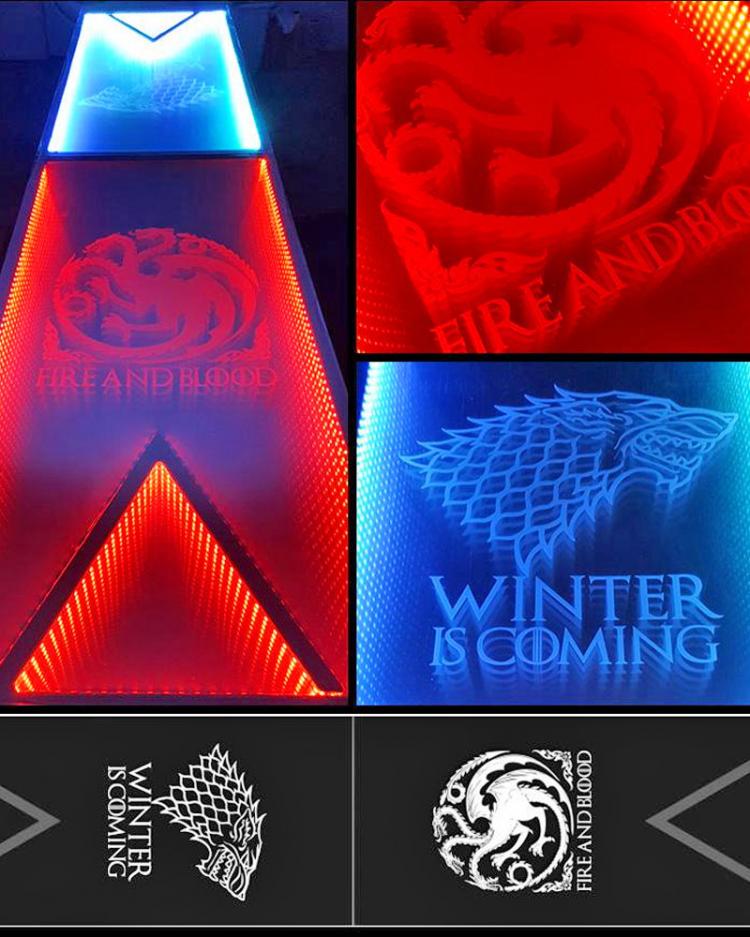 With this infinity glow LED table, beer pong has never looked so awesome!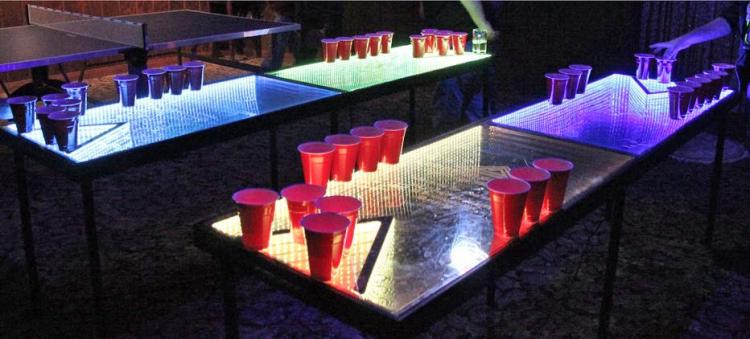 See the table in action below!
Subscribe To Our YouTube Channel