These Light-Up Chandelier Earrings (Chandelearrings) Are a Sure-Fire Way To Catch People's Attention
By Ryan on 07/28/2022 8:52 AM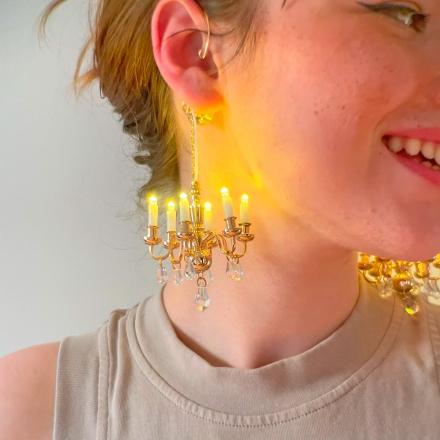 Are you tired of plain and boring earrings? Well, here's something that will make you the "light" of the party. Check these gold chandelier statement earrings out! They look exactly like the grandiose chandeliers you see in elegant contemporary houses, but on a miniature scale. These ear candies can be the perfect pièce de résistance to your Saturday night getup.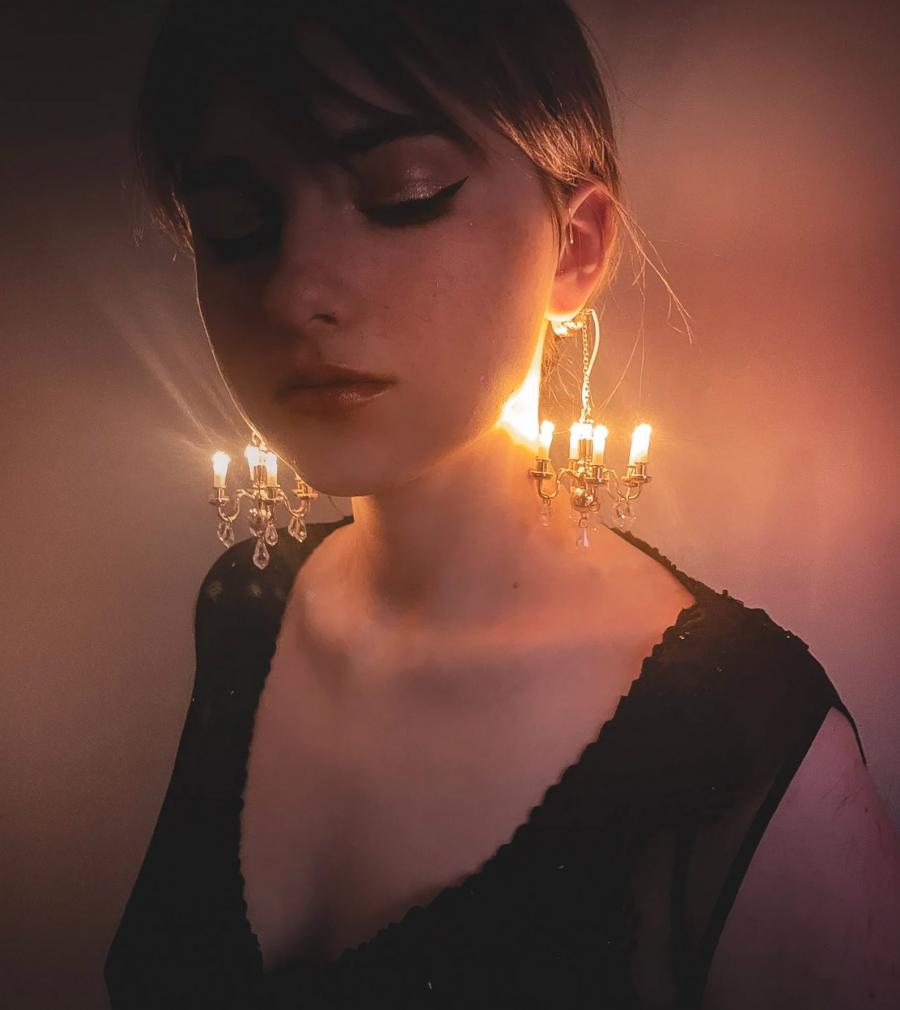 Credit: dianacaldarescu
At first, the idea of having chandeliers hanging by your ears may sound absurd and ridiculous, but guess what? They're getting a lot of good reviews for simply being gorgeous and admirably unique. What's more, they resemble the top-of-the-line dangling earrings on the market today with just a little bit of shimmer and shine.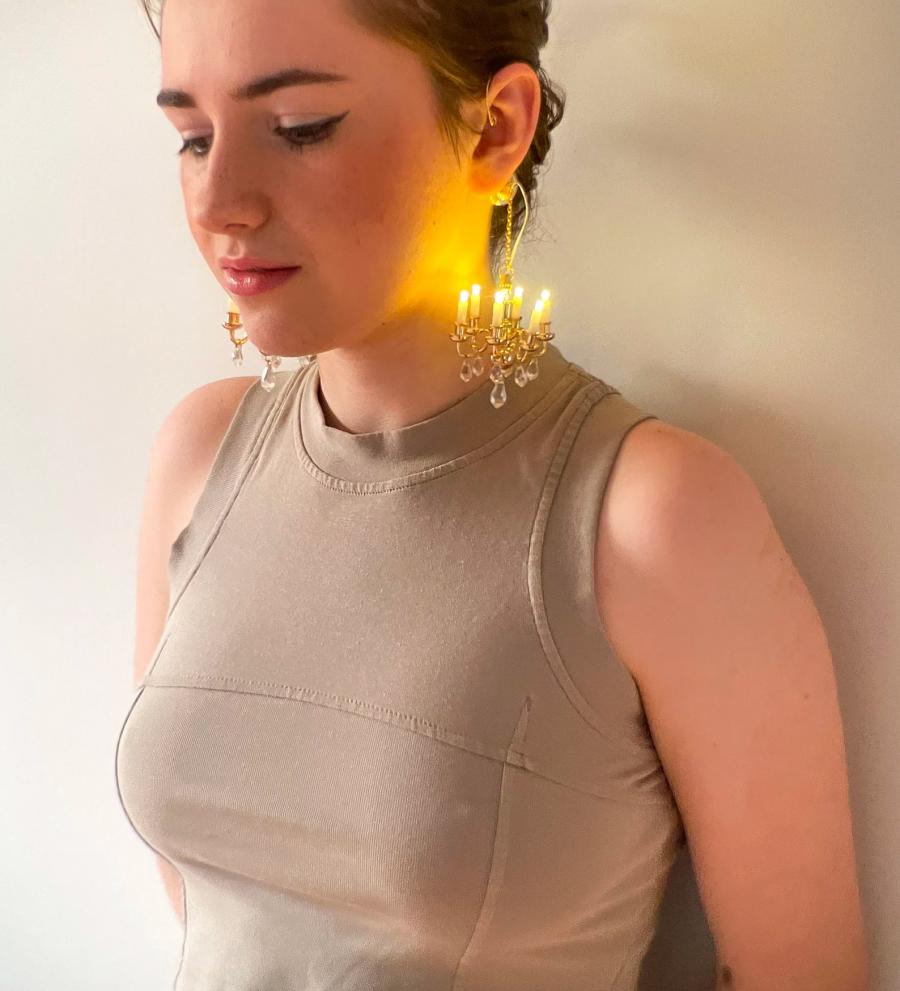 Credit: dianacaldarescu
It's just a shame they didn't name them Chandelearrings!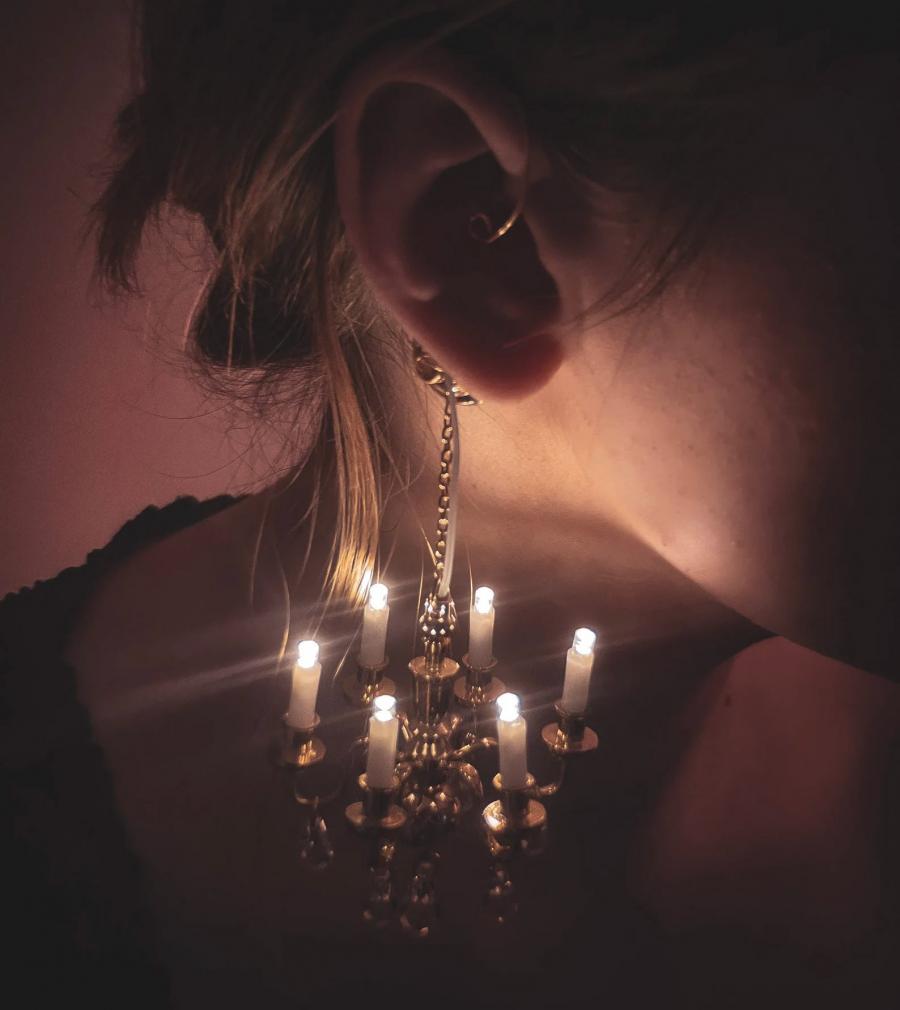 Credit: dianacaldarescu
These light-up chandelier earrings are hand-made with delicate precision and craftsmanship using gold-plated brass that is both durable and luxurious.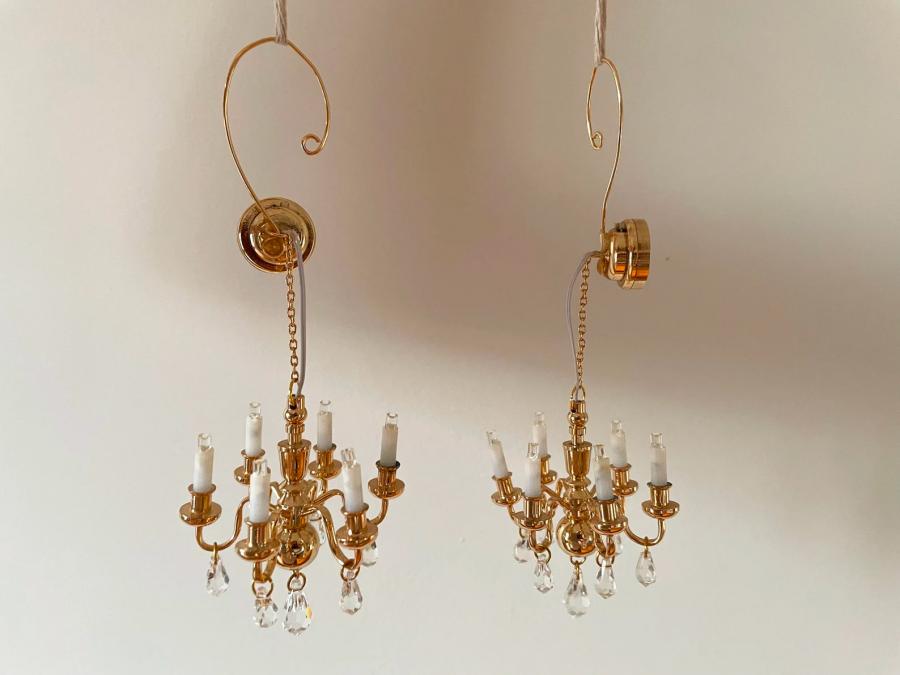 Credit: dianacaldarescu
The chandeliers hang by gold-plated chains long enough to let the earrings float comfortably above the shoulders.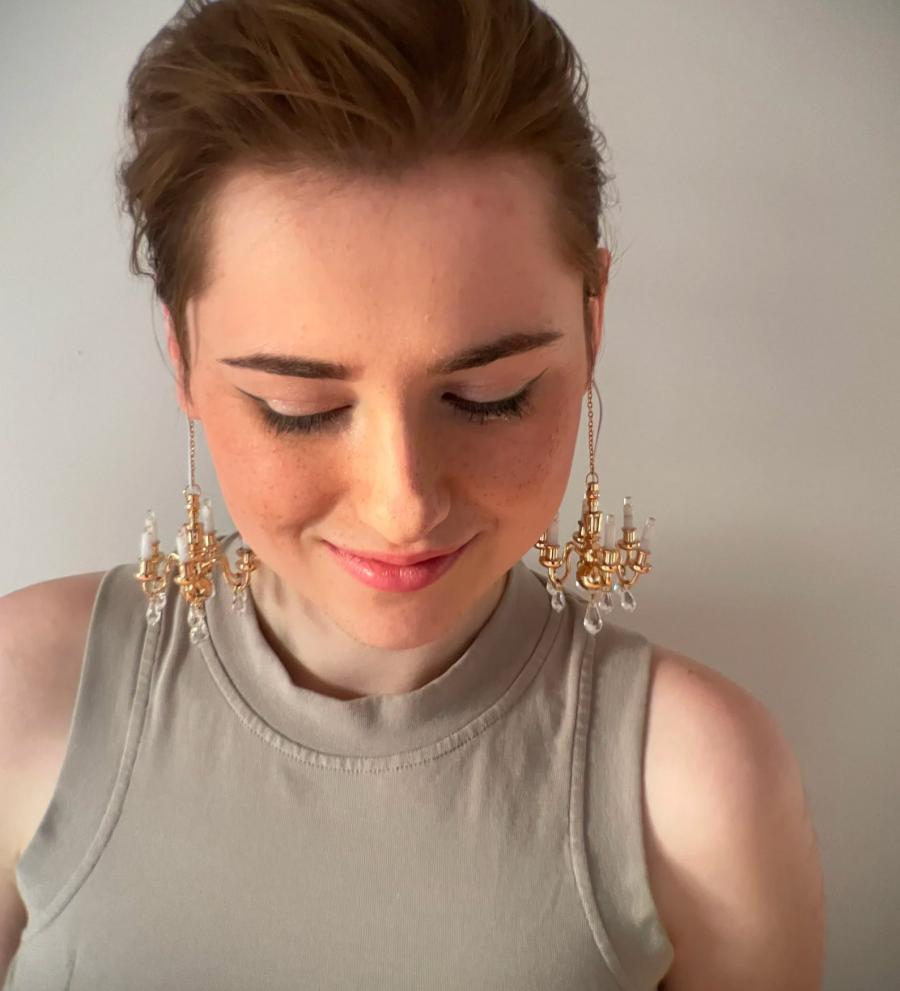 Credit: dianacaldarescu
Dangling below each of the six arms of the chandelier and its centerpiece, you'll find Swarovski teardrop crystals that exquisitely compliment the gold.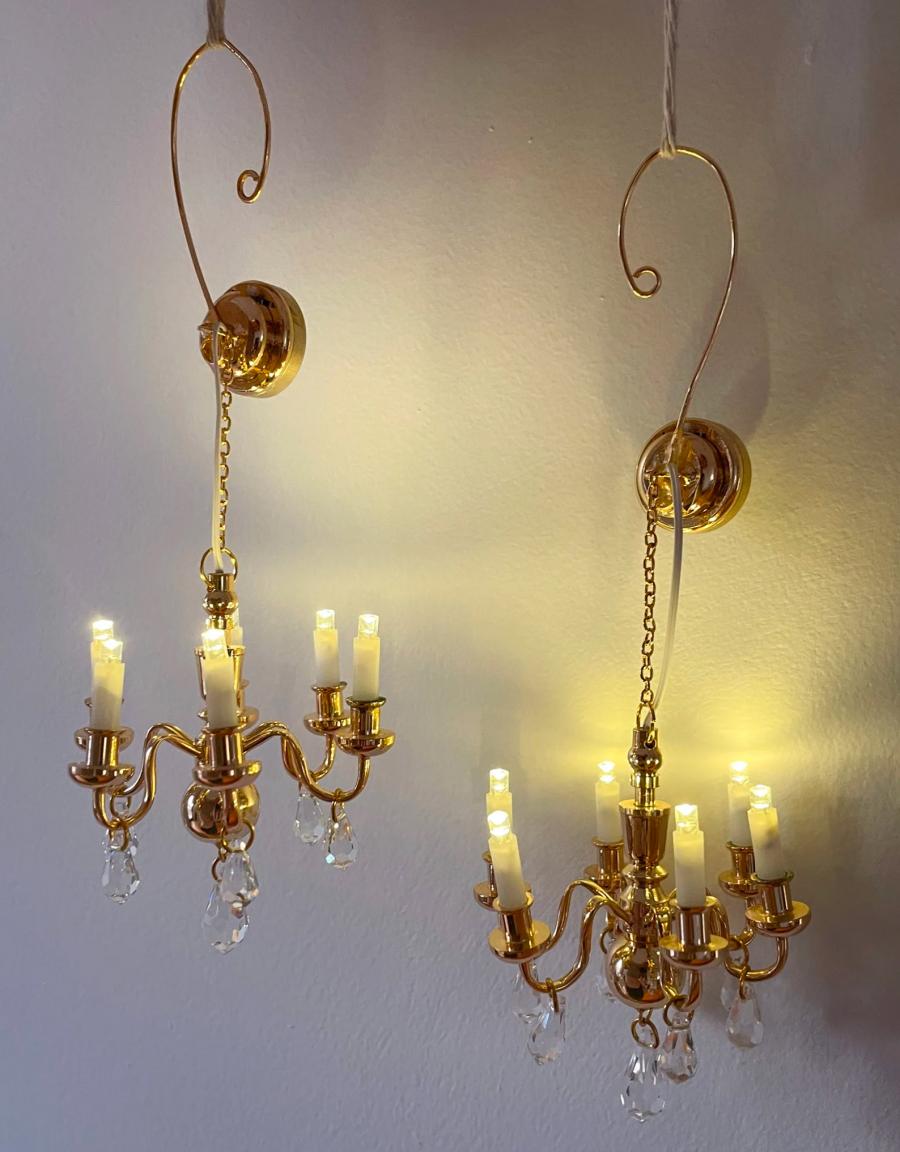 Credit: dianacaldarescu
These earrings aren't as chunky as they appear to be. They only measure a total of 6 inches in length and 2 ¼ inches in width, just like typical dangling earrings.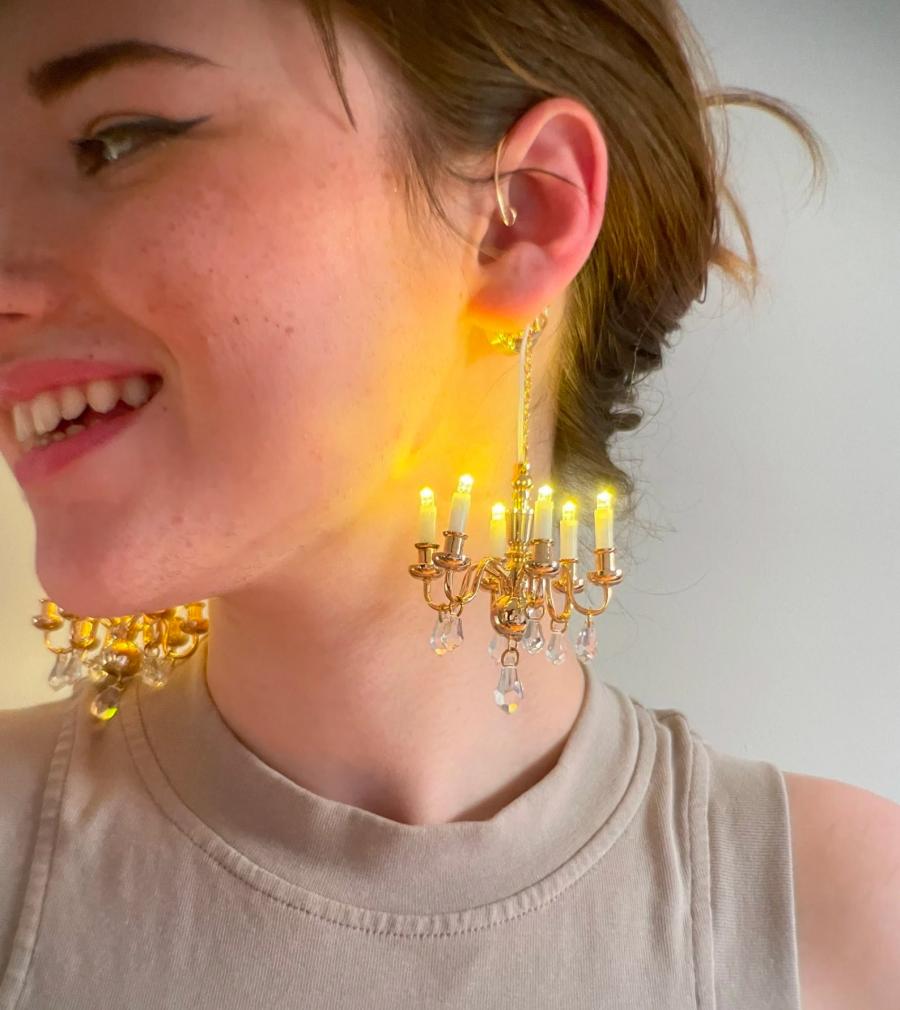 Credit: dianacaldarescu
The LED lit chandelearrings are perfect to wear during casual gatherings and even formal events, and they'll surely be an instance eye catcher!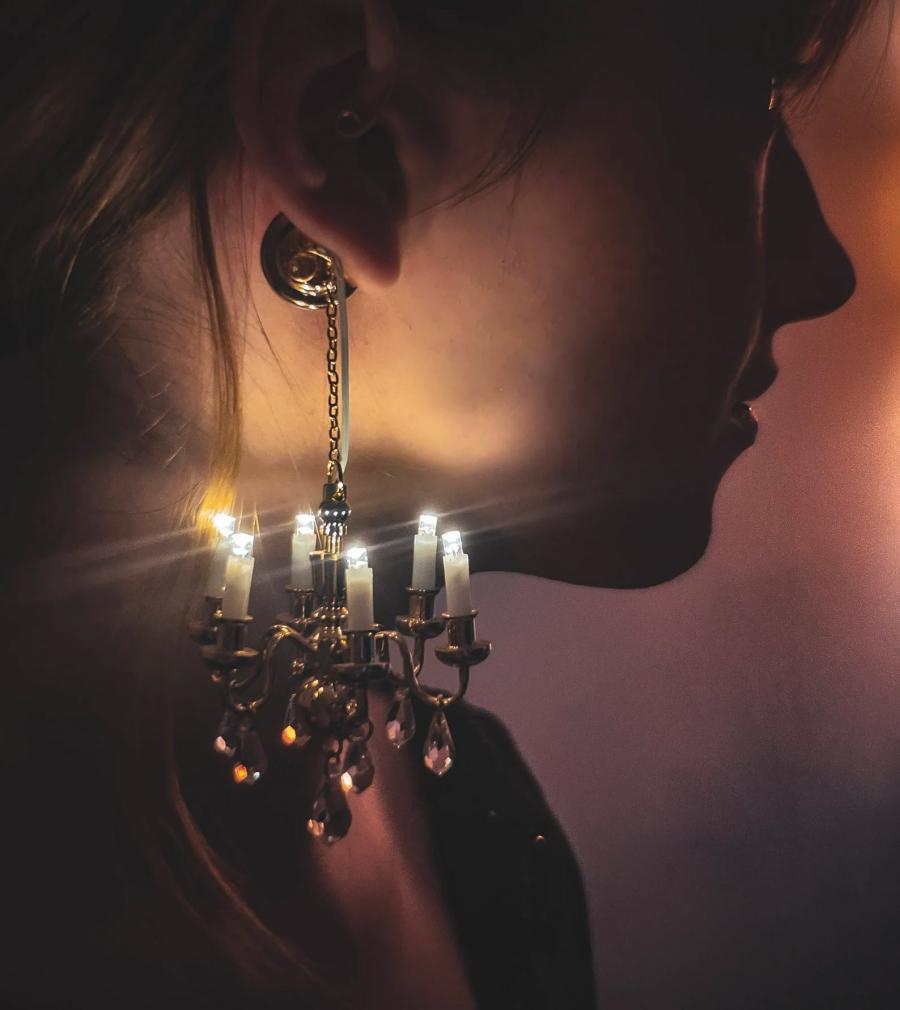 Credit: dianacaldarescu
They can also be the perfect gift for your friends and loved ones, especially if they love large and extremely unique earrings! Surely, they'll remember you for giving them such a unique piece of jewlery.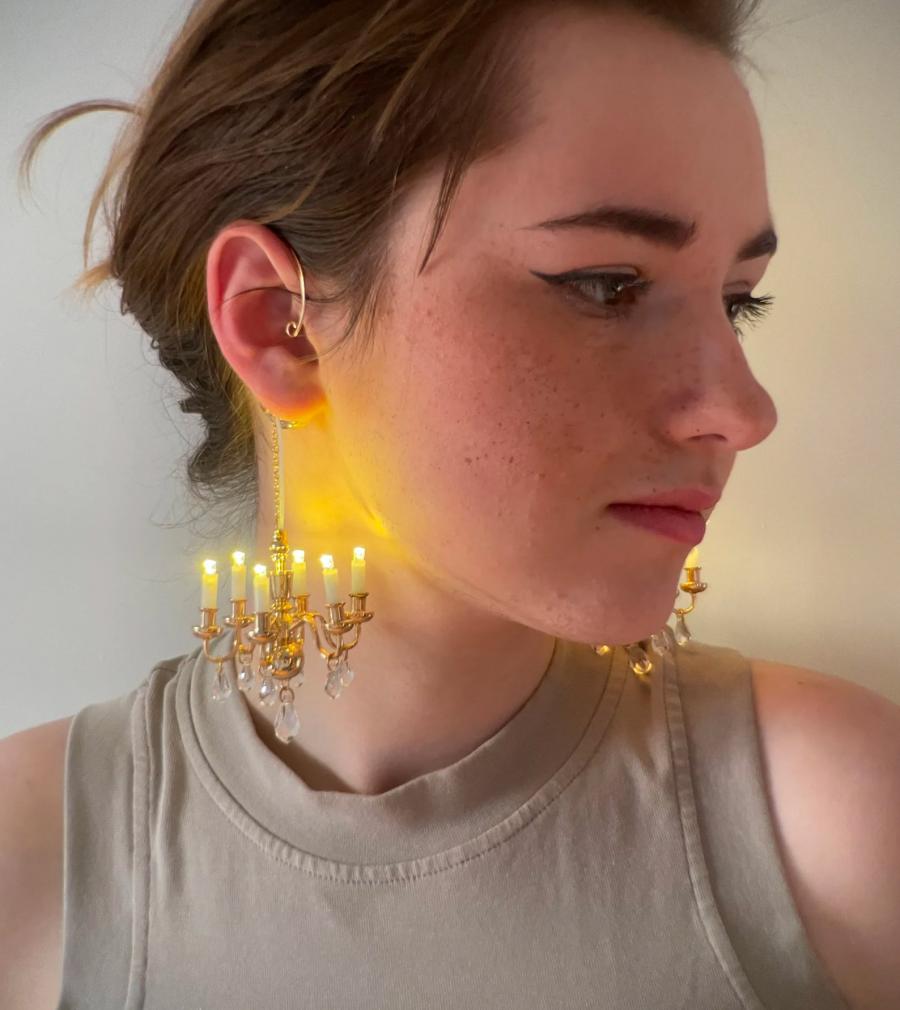 Credit: dianacaldarescu
The Etsy store that makes the chandelier earrings called dianacaldarescu, actually makes a few different versions of the chandelearrings, though only one of the versions will actually light up using LED bulbs.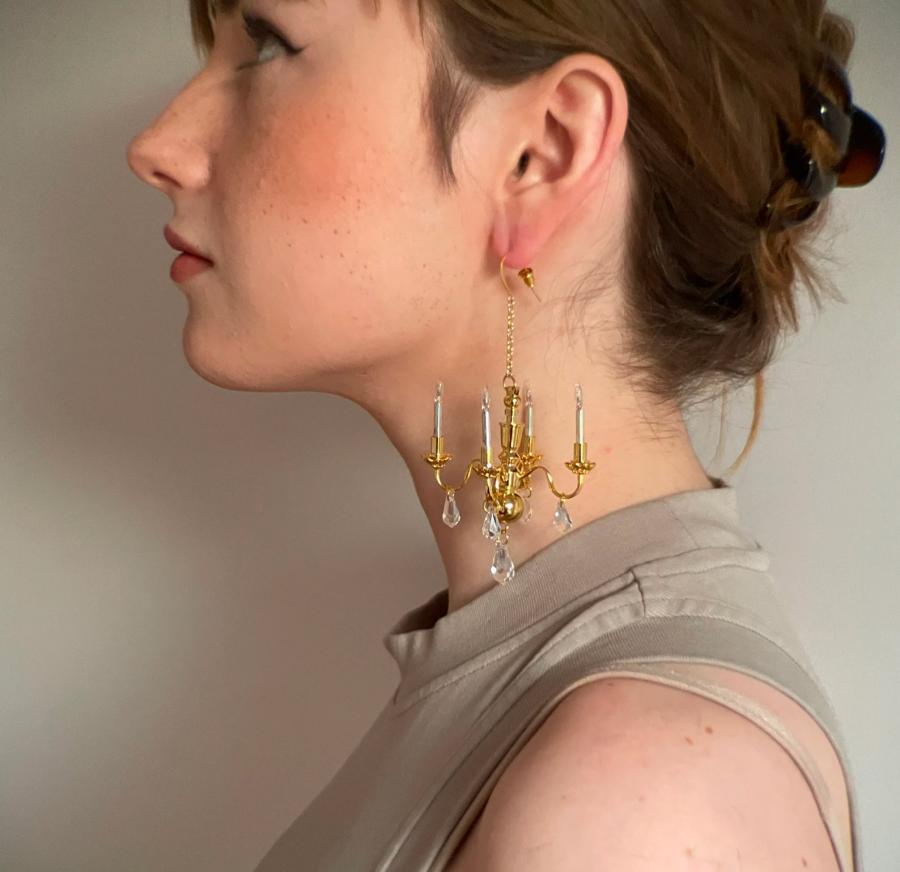 Credit: dianacaldarescu
These earrings are worn simply by wrapping around the cuffs over your ear and bending them to secure their position. They'll save you the hassle traditional ear piercings cause, like skin troubles, infections and occasional discomfort. If you don't want your ears to be pierced for any reason at all, then these chandelier earrings may just be the solution.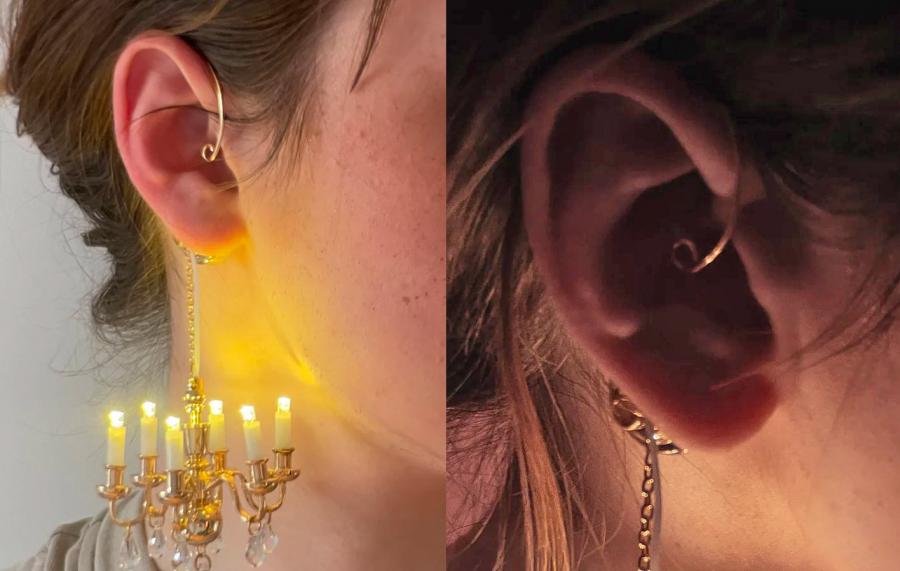 Credit: dianacaldarescu
The other two versions of the chandelier earrings are actually worn using your pierced ears.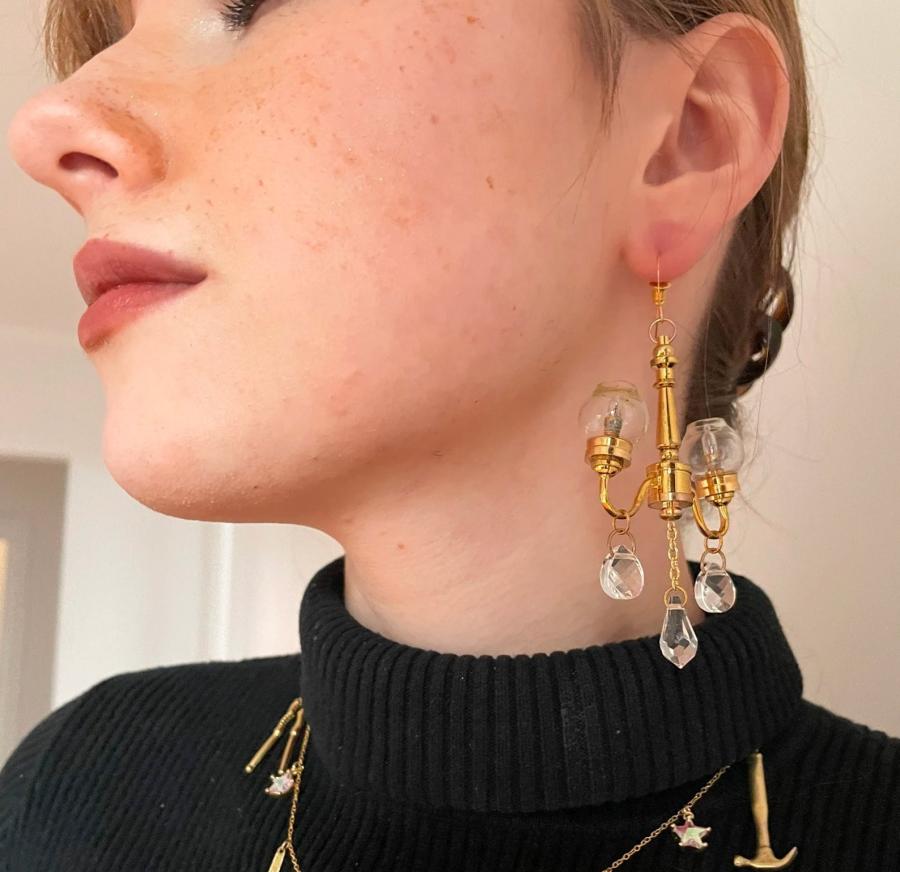 Credit: dianacaldarescu
In addition, the bulbs on these earrings aren't only for aesthetics, but they also light up. They're powered by a battery pack hidden in the tiny round compartment that sits behind your ear lobes. As a result, they look admirable both when the lights are on and off.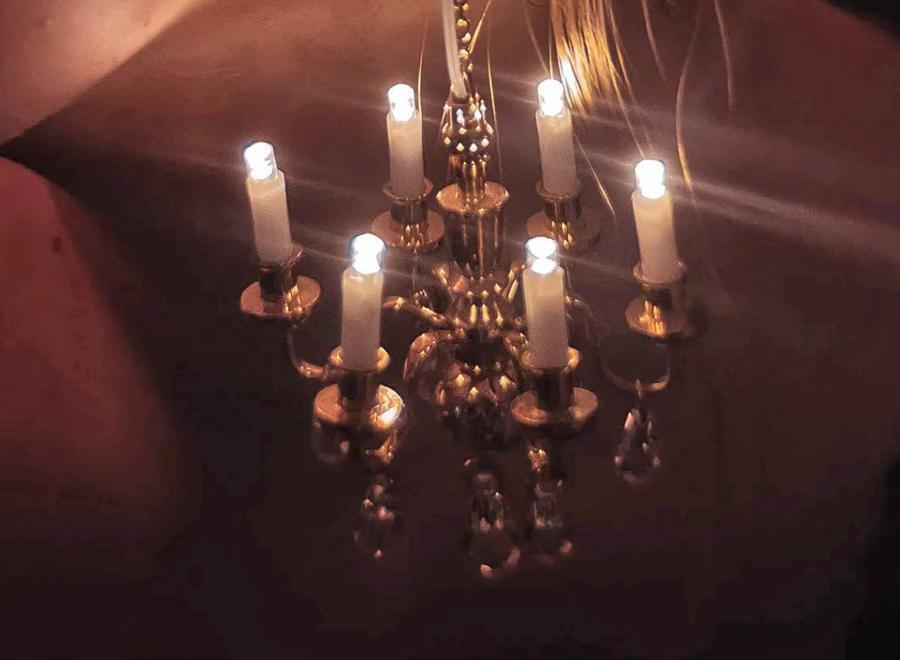 Credit: dianacaldarescu
Despite all the components of these earrings, including the chandeliers, crystals, lights and batteries, they remain incredibly lightweight. That means you won't have to worry about any discomfort, irritation or pain from prolonged wear, which means you can rock them all day long.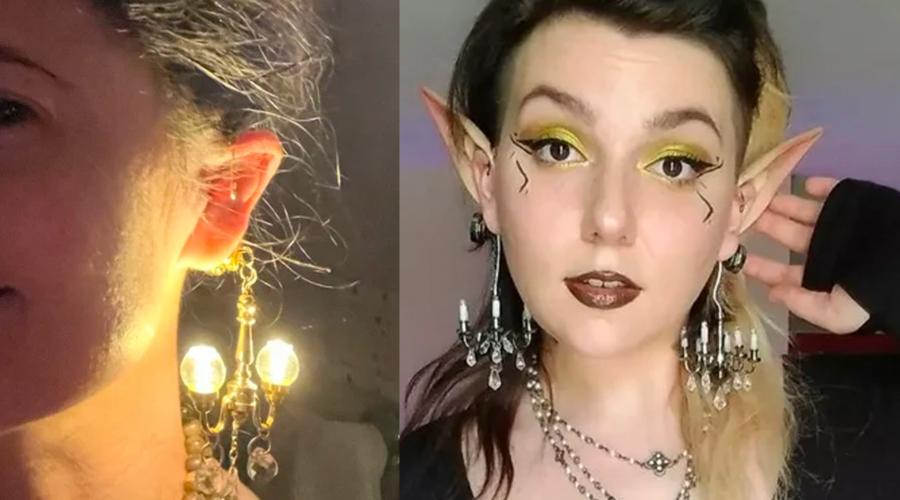 Credit: dianacaldarescu
On top of that, changing the batteries on these unique pieces of jewelry is also pretty easy. All you have to do is unscrew the flat side of the battery compartments and replace the CR1362 batteries in them. Just make sure the positive side of the batteries is facing upwards when put inside.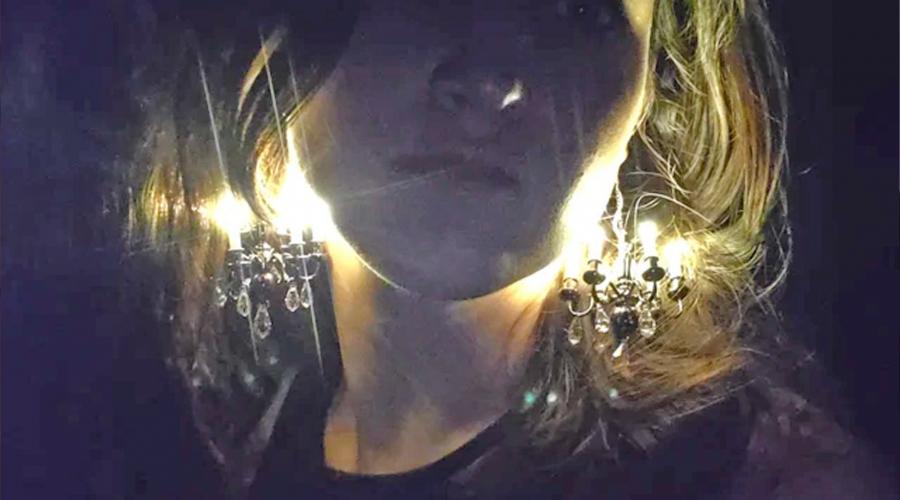 Credit: dianacaldarescu
These creatively crafted chandelier earrings can surely be a great addition to spice up your accessory collection, especially if you are the creative type.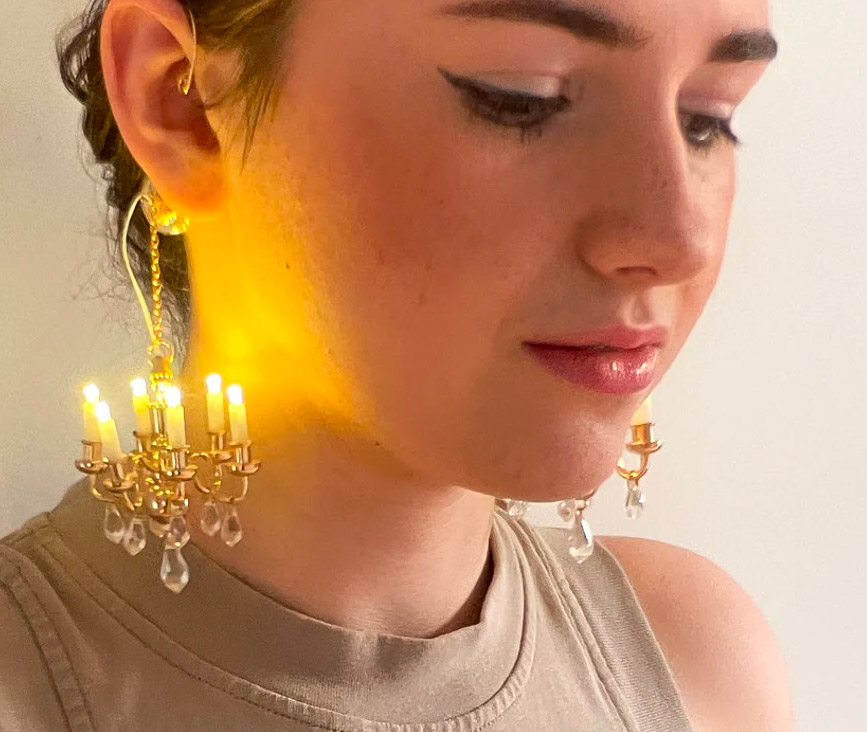 Credit: dianacaldarescu
You can snag the light-up chandelier earrings (Chandelearrings) from their Etsy shop for around $160 bucks!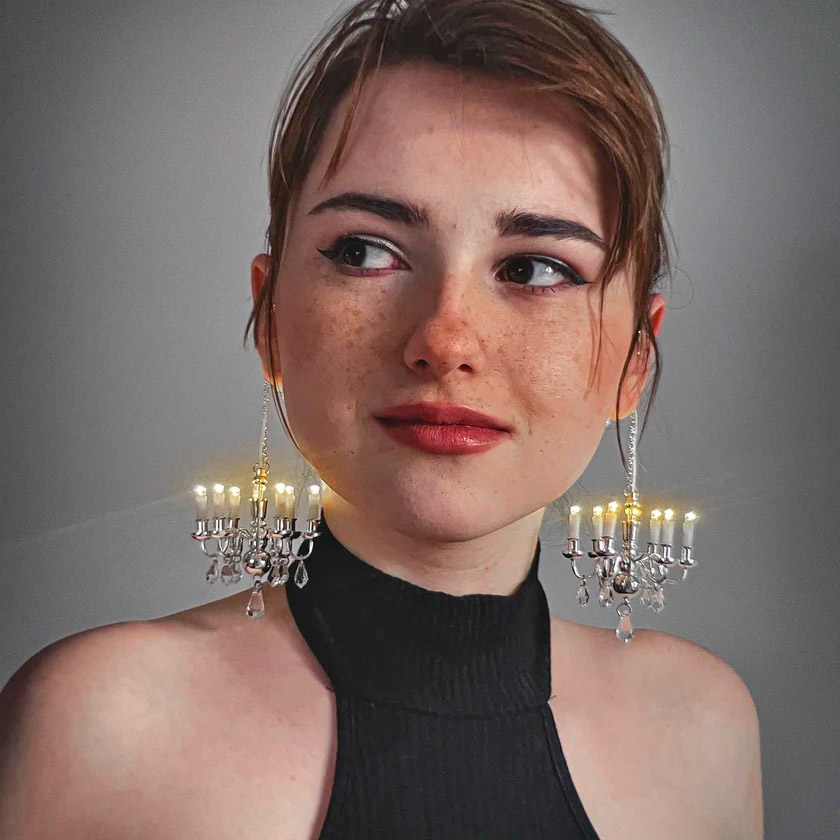 Credit: dianacaldarescu