This LED Bath Faucet Shows You If The Water is Hot, Cold, or Lukewarm
By Ryan on 11/23/2020 1:55 PM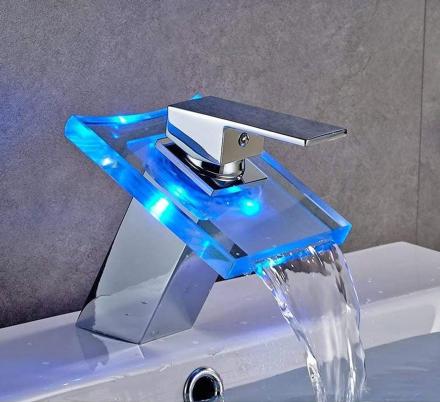 If you're looking to turn your bathroom into a place of pure luxury, chances are you've already installed the dragon faucets that we featured a while back. But if you're not into dragons, perhaps this incredible LED bath faucet might do it for you. It's a beautiful modern designed faucet that has integrated LED lights inside of a transparent glass piece that'll show you the temperate of the water coming out of it.
Similar to the color changing LED faucet nozzle that we also featured a while back that let you instantly turn your average faucet into an LED faucet by just twisting it on, this LED bath faucet is integrated right into the entire faucet so it replaces your existing one. It's as simple to install as any average bathroom faucet, except this one's powered by 4 AA batteries that get stashed away under the faucet. Since LED lights take up very little power, you really won't have to change the batteries that often at all.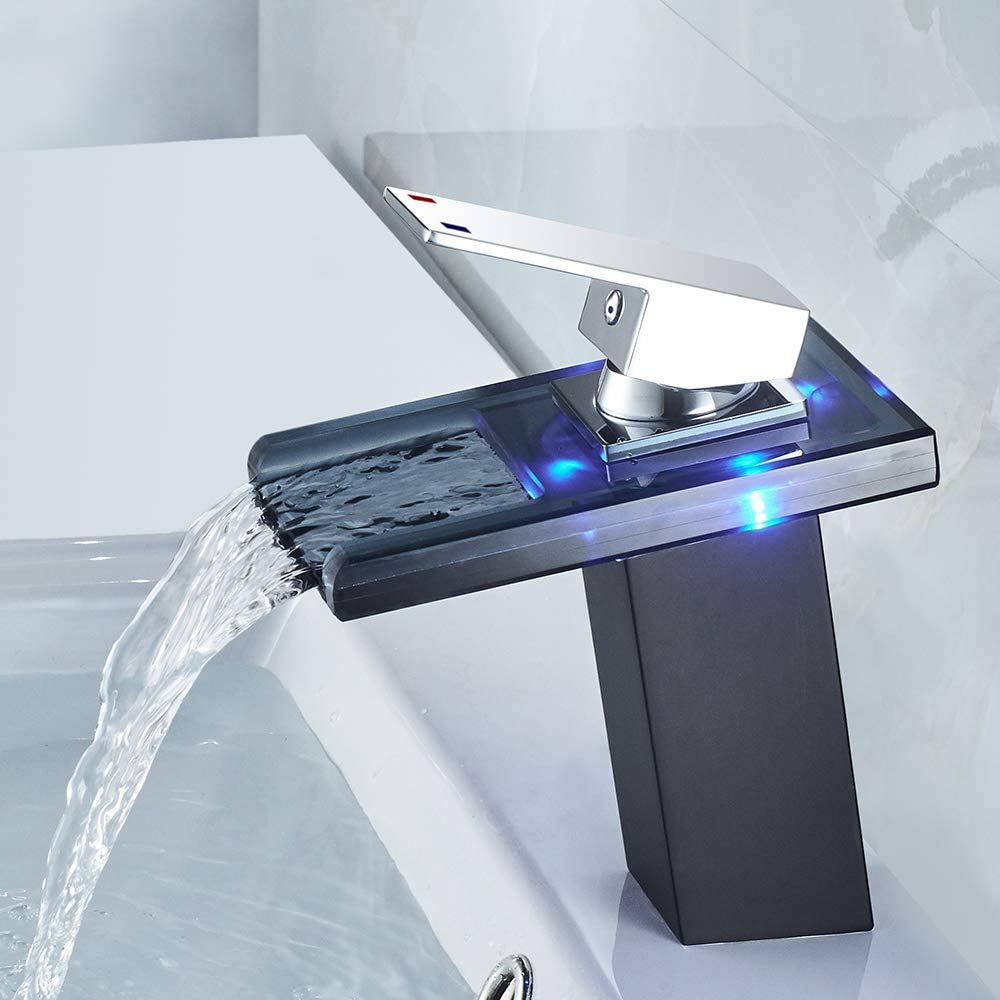 A great way to prevent scalding skin from unbeknownst hot water coming form the faucet, this unique LED faucet will instantly show you the water temperature by changing colors. If the water is hot, the LED light will change red, if the water is cold, the LED light will turn blue, and if the water is right in the middle or lukewarm, the LED light will turn green.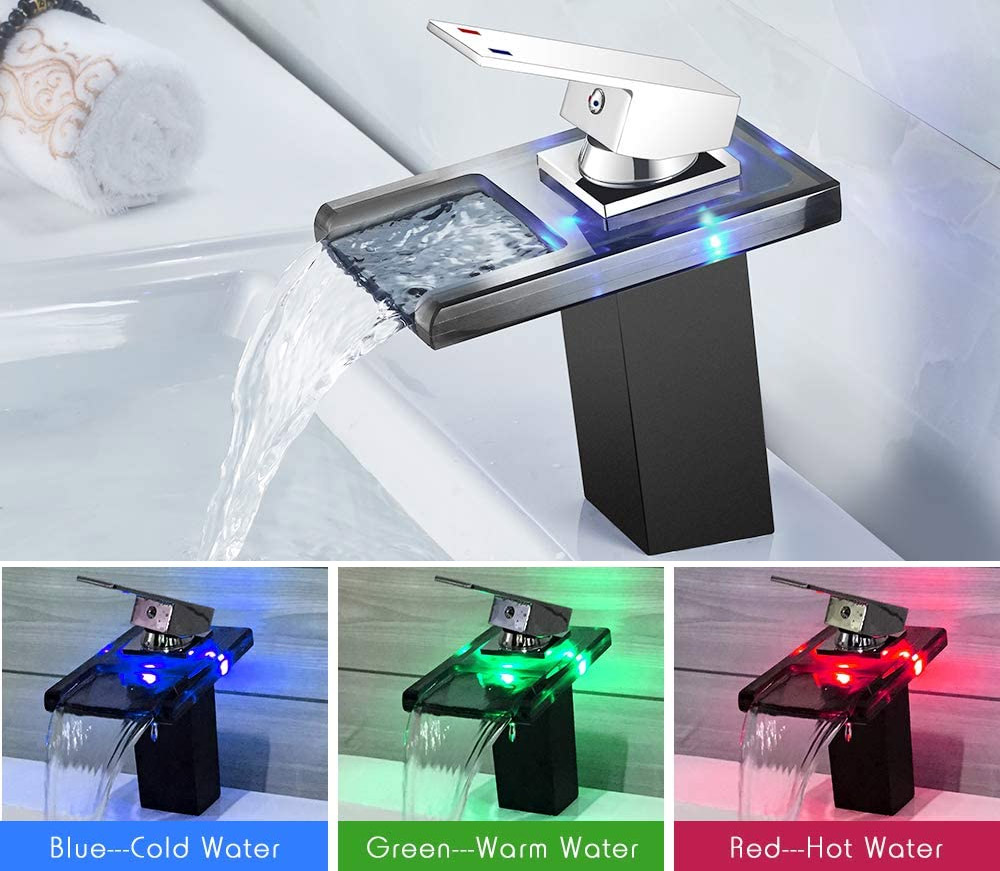 The unique LED bath faucet comes in three different versions to choose from, including two chrome models, as well as a black model that looks extra sleek. Each version features a 35 mm ceramic disc cartridge that prevents and leakage or dripping from the faucet when it's now on, they're made from premium solid brass body with chrome or black plating depending on your color choice, and has a super smooth and attractive surface that's easy to clean, which also resists tarnish and corrosion from daily use.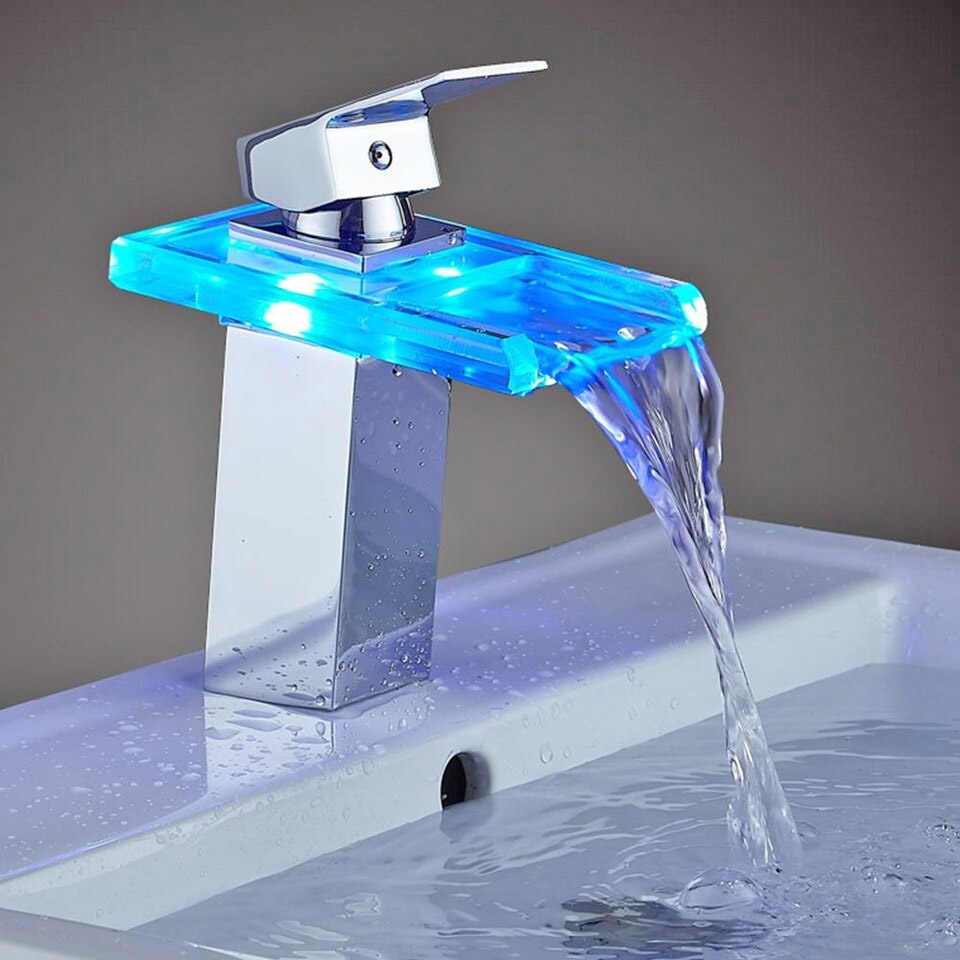 The LED bath faucet also features a 4.4 inch wide waterfall spout that makes the water flow beautifully from the faucet, and presents a gentle cascade into the sink all while the LED lights highlight the water flow to make it even more beautiful to look at. The LED bath faucet measures 6.3 inches tall and comes with all of the mounting hardware and instructions you'll need to get it installed into your sink or bathtub.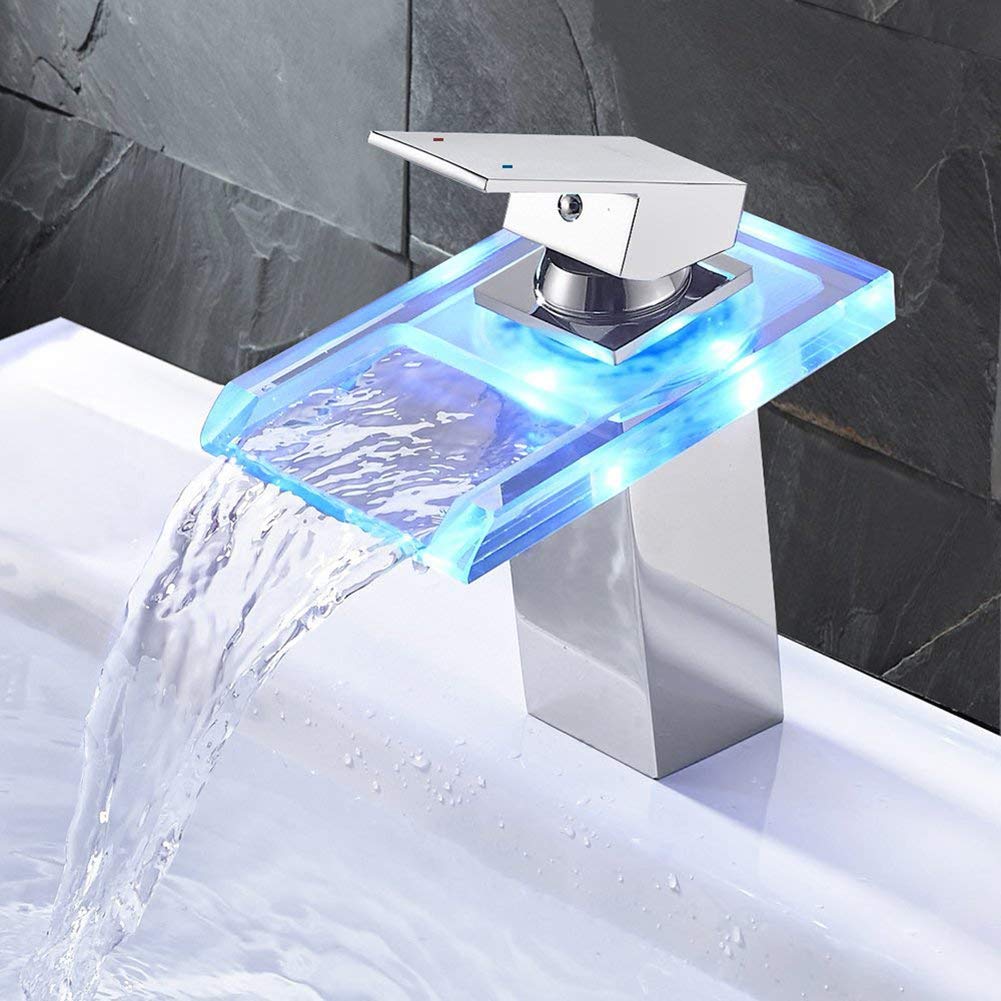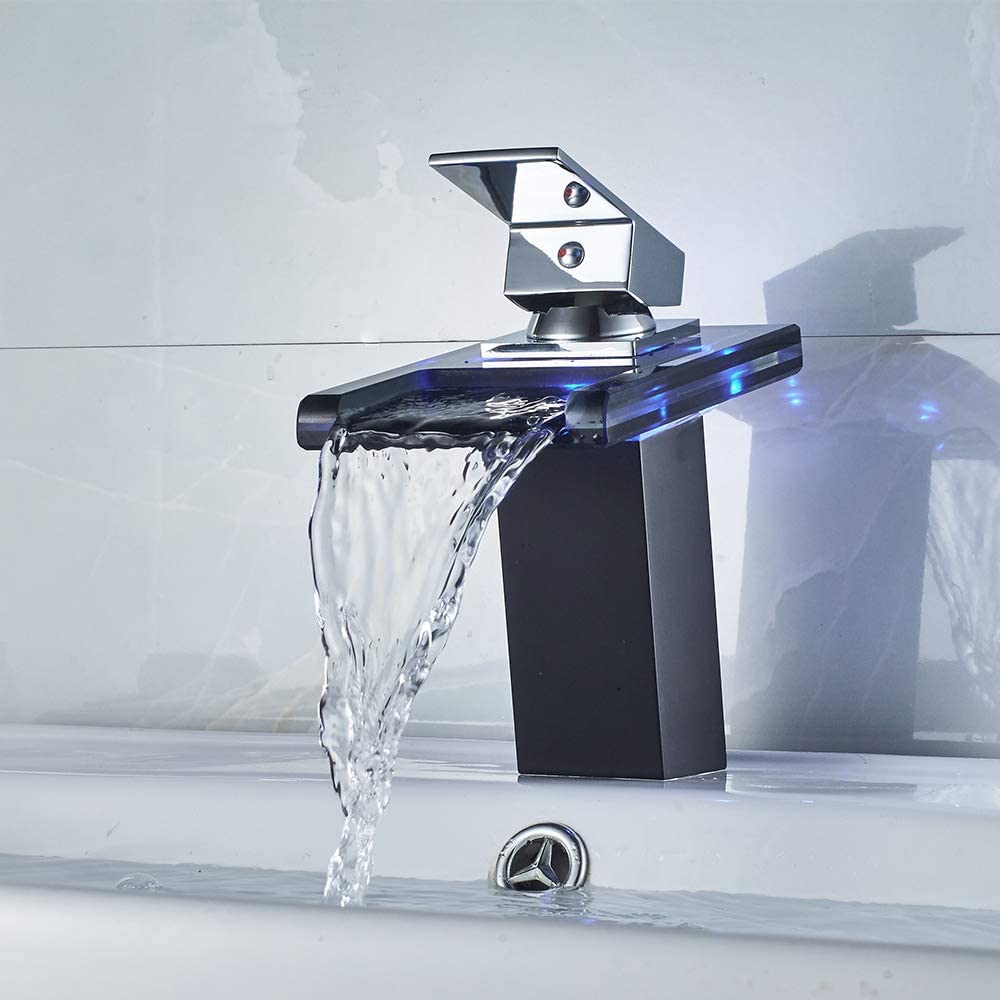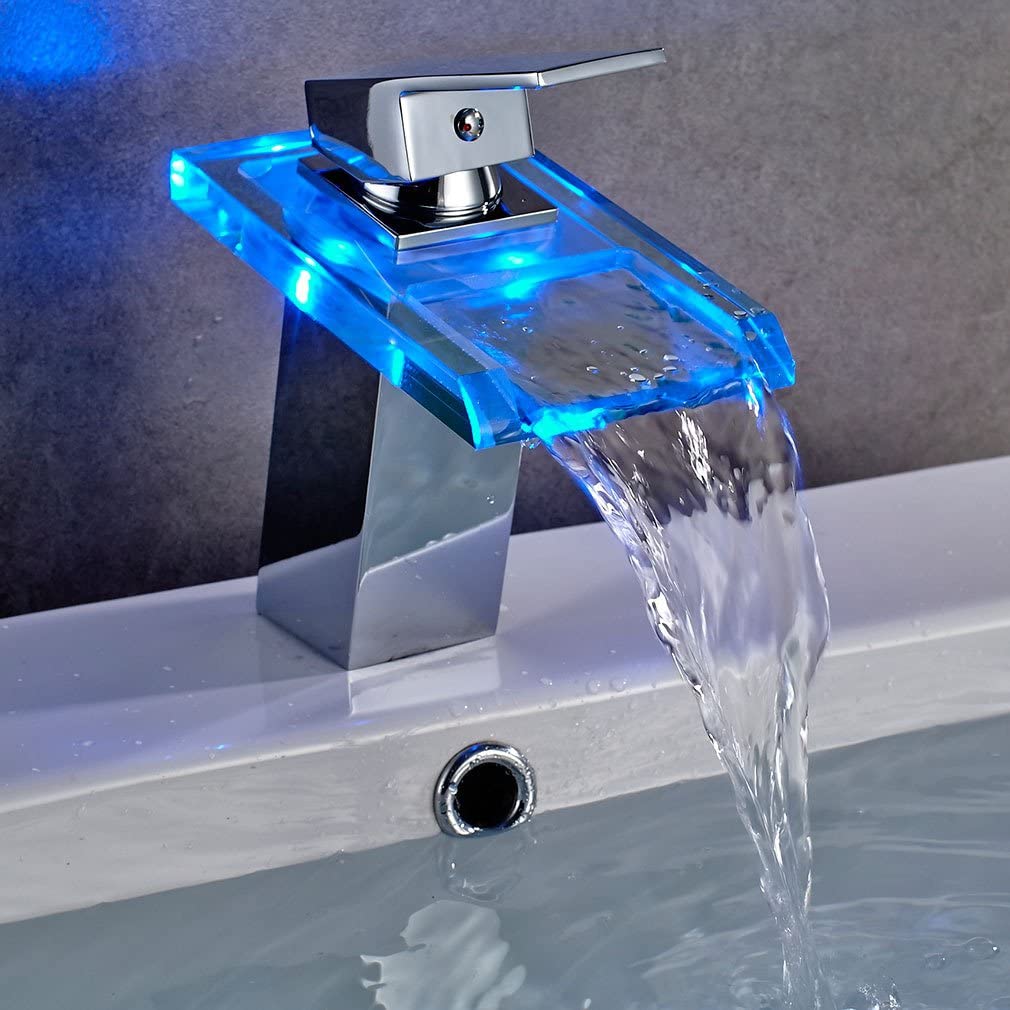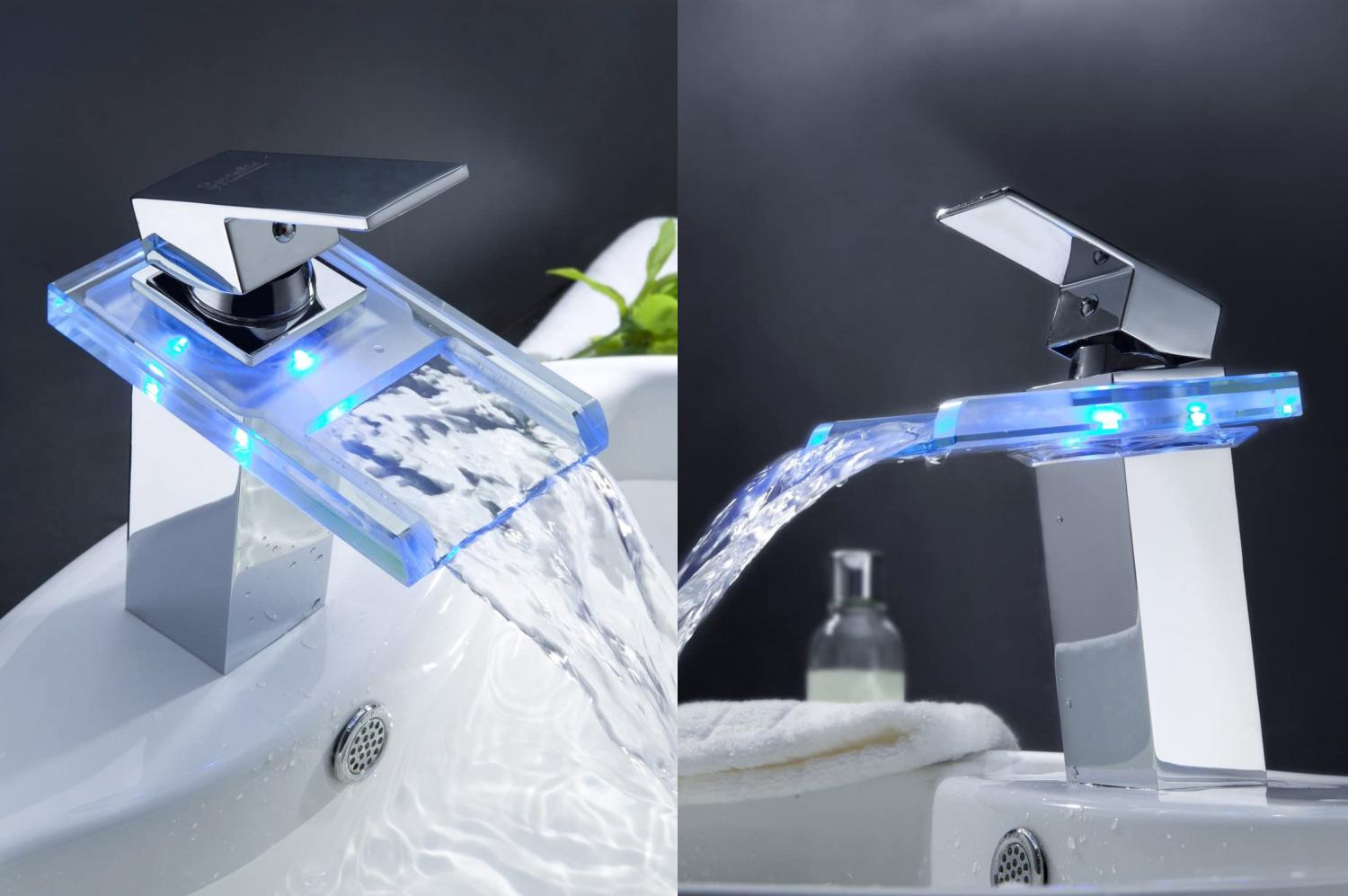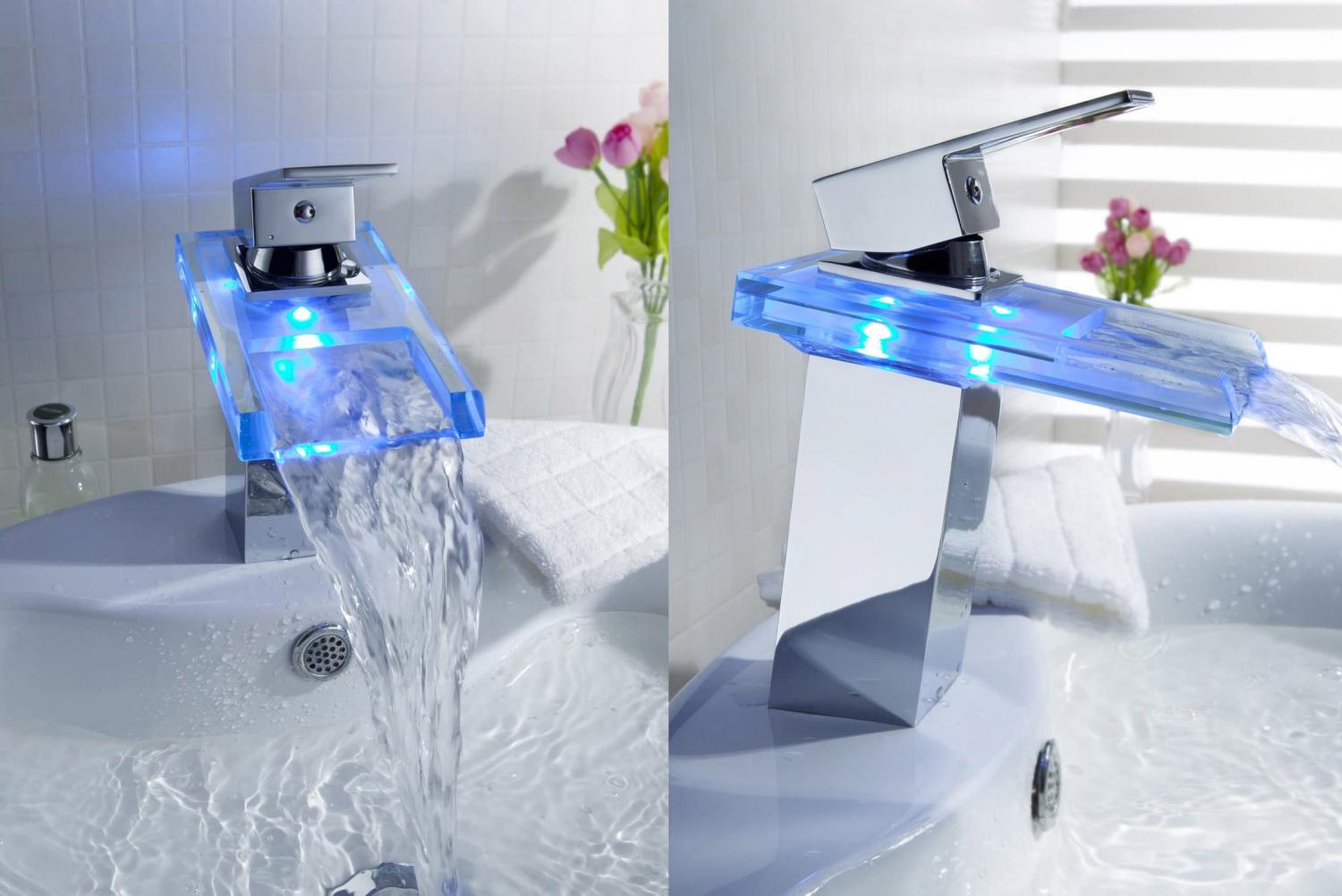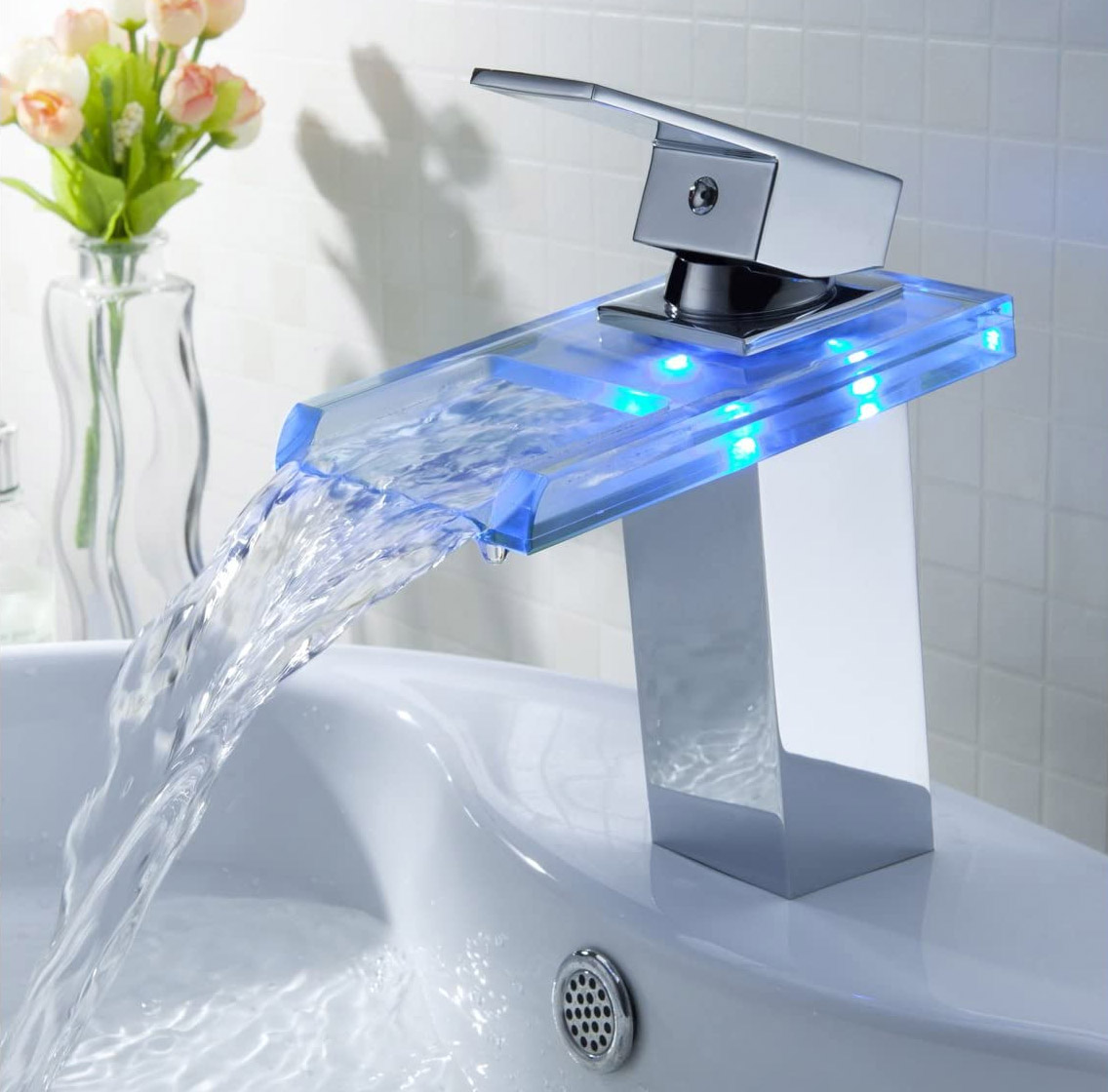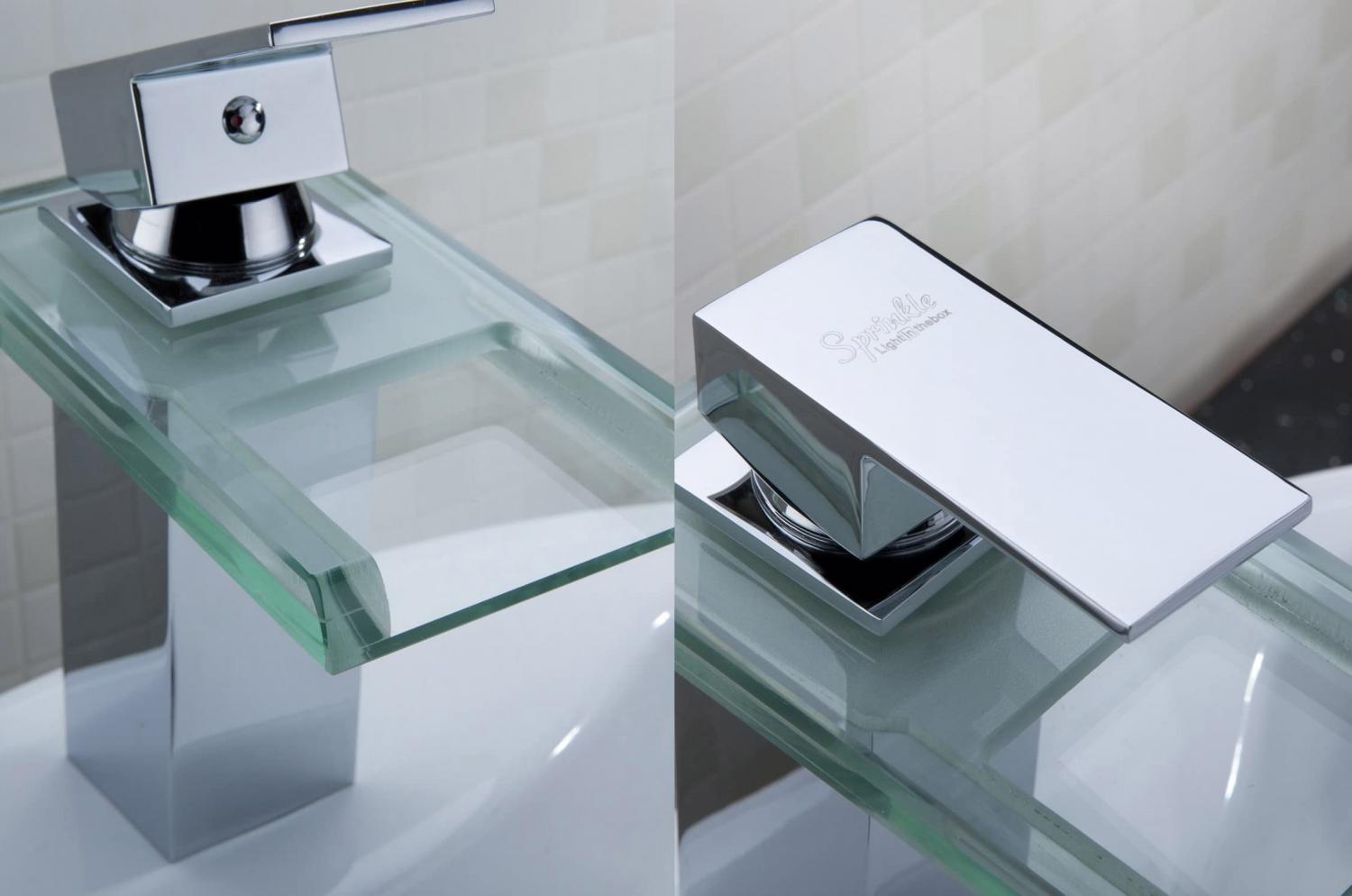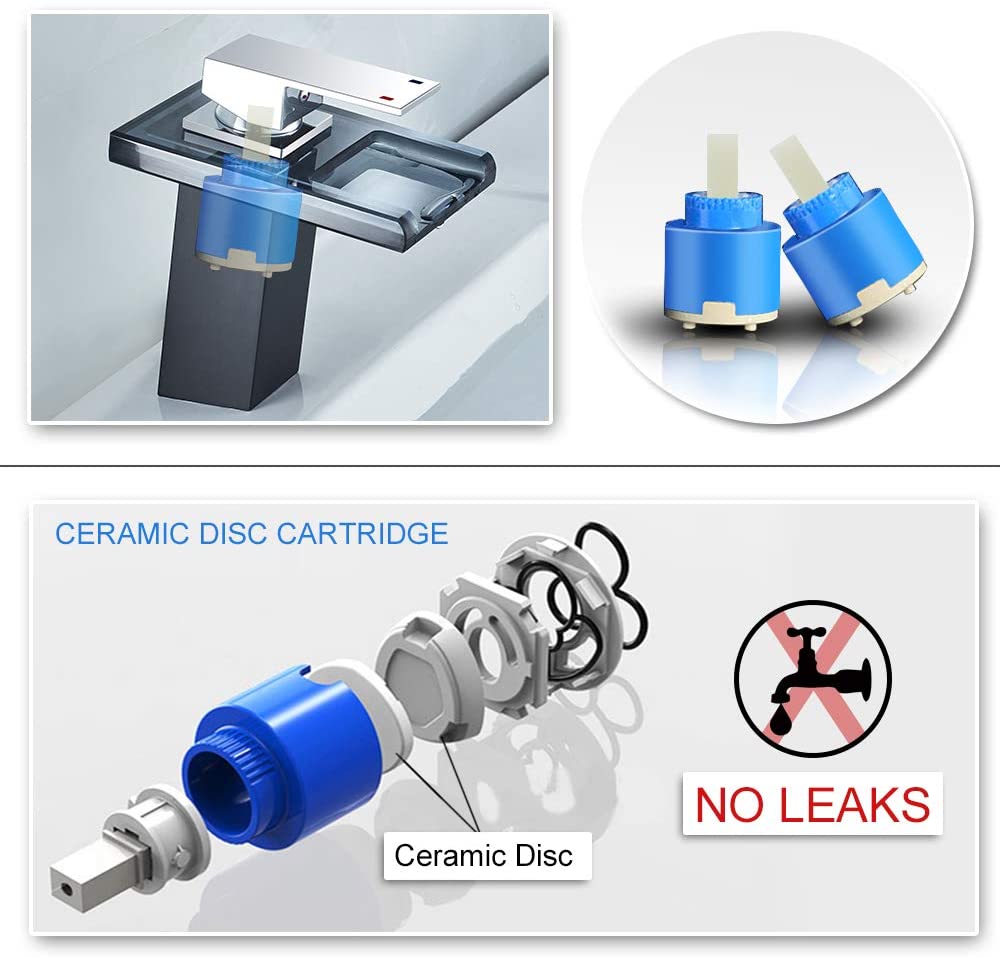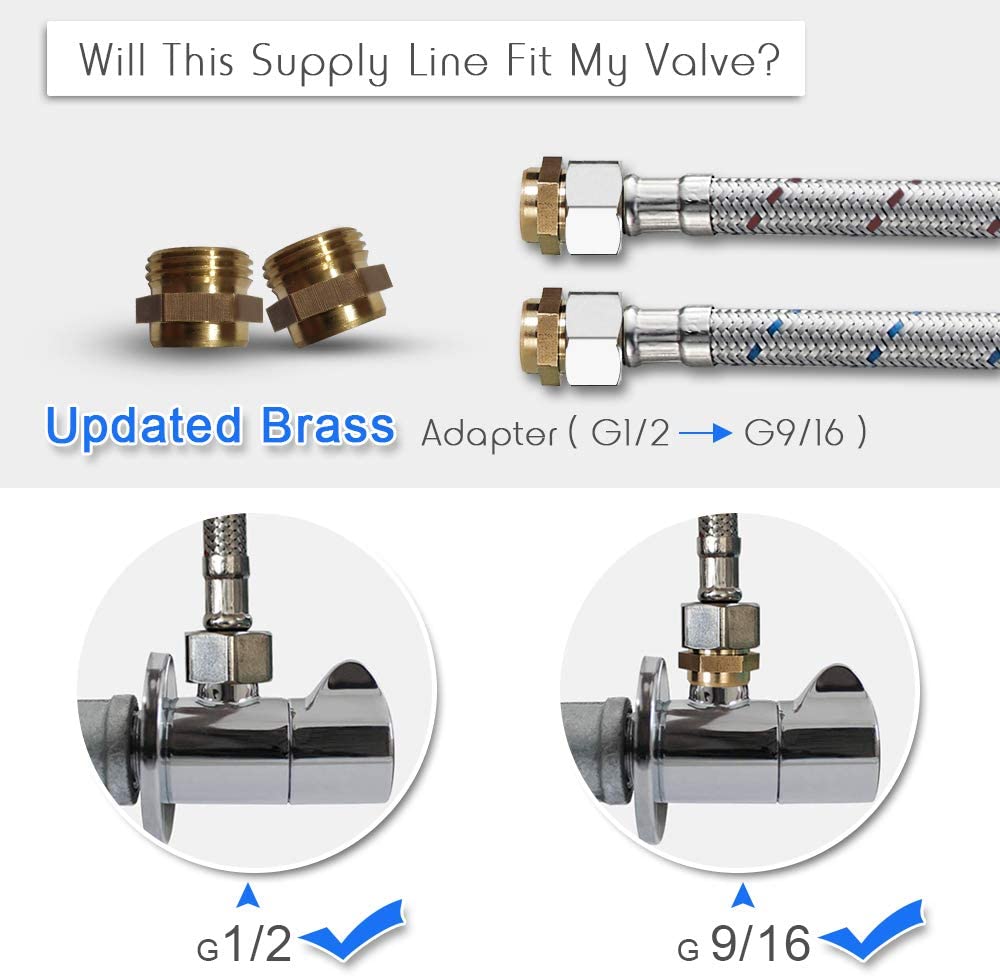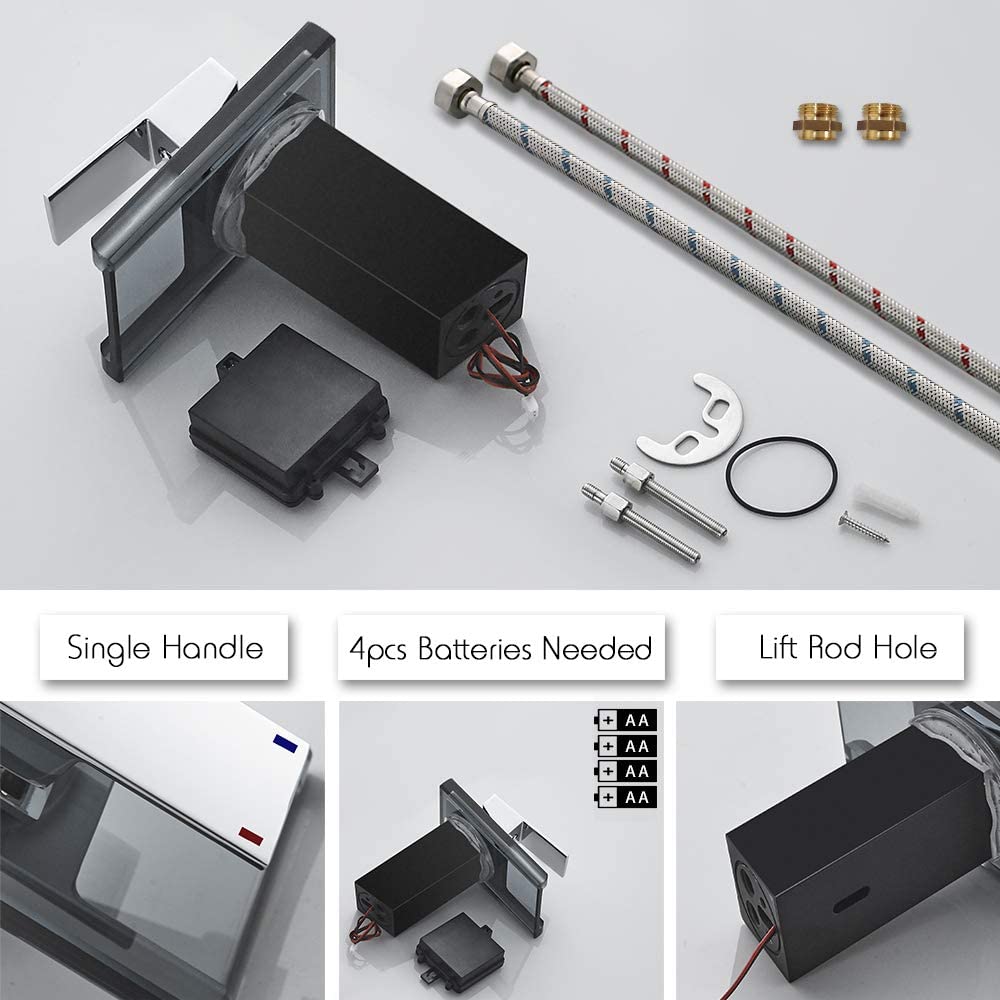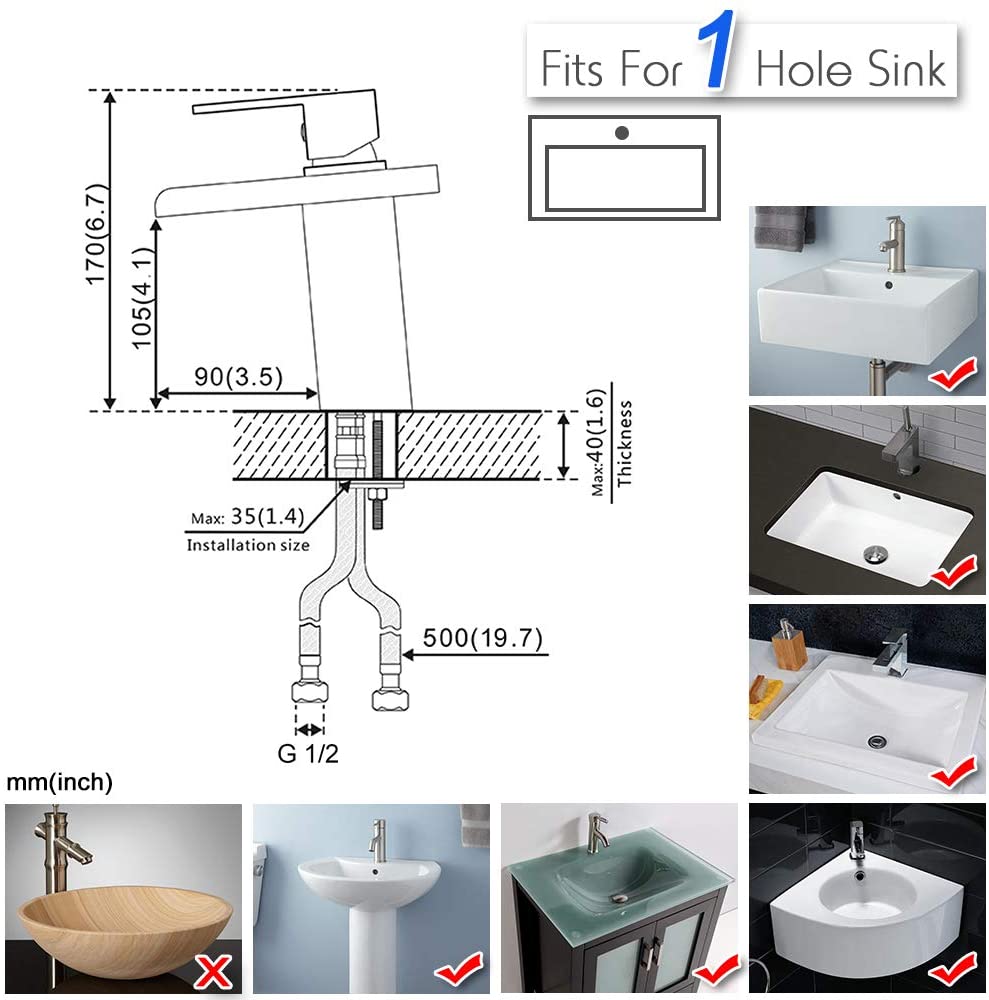 Check out the color changing LED waterfall faucet in action via the video below.
Subscribe To Our YouTube Channel