This Gun Target Alarm Clock Makes You Shoot The Target To Turn Off The Alarm
Date Published: 09/29/2021 3:44 PM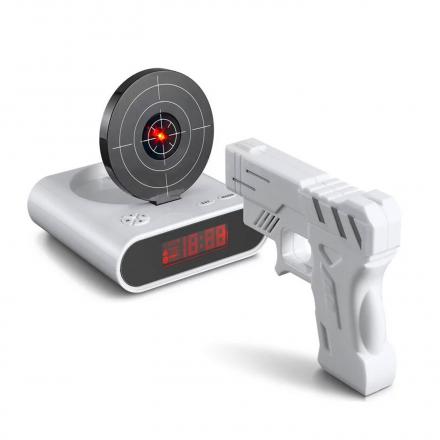 Alarm clocks are a great idea for making sure that you get up on time, but they all have one huge problem. They're too easy to turn off, and that means it's easier to accidentally fall asleep again, and ultimately means trouble with your boss. You see how clock design affects your life? I know, it's crazy. What we need is a clock that doesn't turn off so easy, so we can wake up and get our days started. This Gun Target Alarm Clock might do the trick.

The way it works is, when the alarm goes off, a target pops out of the alarm clock that you have to shoot with an included laser gun. You'll have to peel those crusties from your eues and actually pay attention to something in the real world. That should be enough to fully wake you up!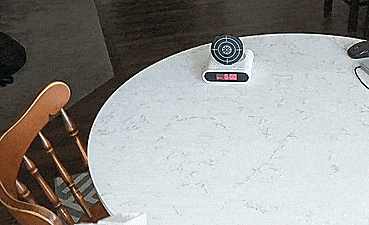 This gun and alarm combo is a great way to get up on time every-time. You get an Infrared gun with recoil action and sound effects to make it all more realistic. Also, instead of some boring alarm noise, you can record your own alarm, or play your favorite music as well.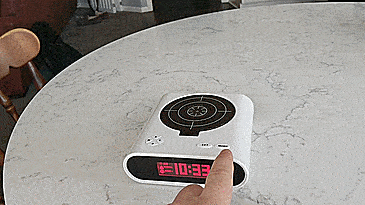 Not only great for use as an alarm clock, you can even use the laser gun alarm clock outdoors as a fun shooting target toy. It comes with 2 bonus games for all of your target practice needs. If you ask me, there's no better way to wake up than by shooting a gun!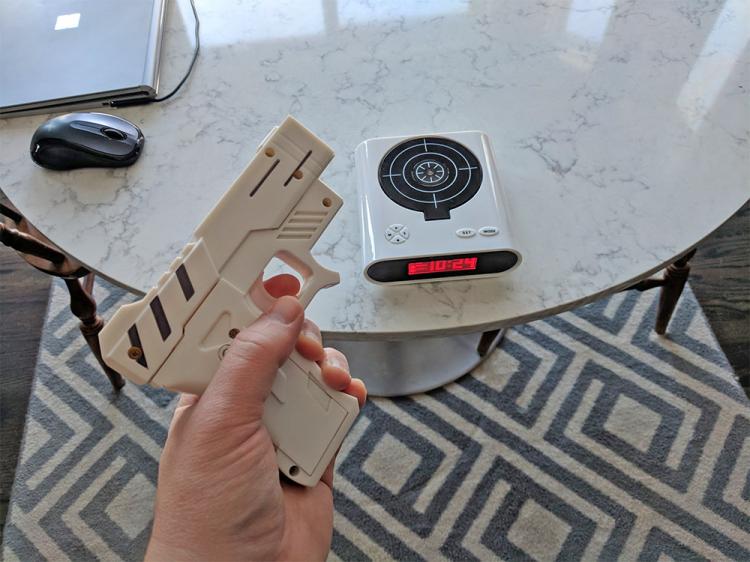 The target practice alarm clock comes in a few different colors to choose from, including a white version, a black version, and a green version. The laser gun alarm clock uses am Infrared 0.8 mw signal to hit the target, and it even has a snooze feature if you hit the hardest part of the target 5 times in a row.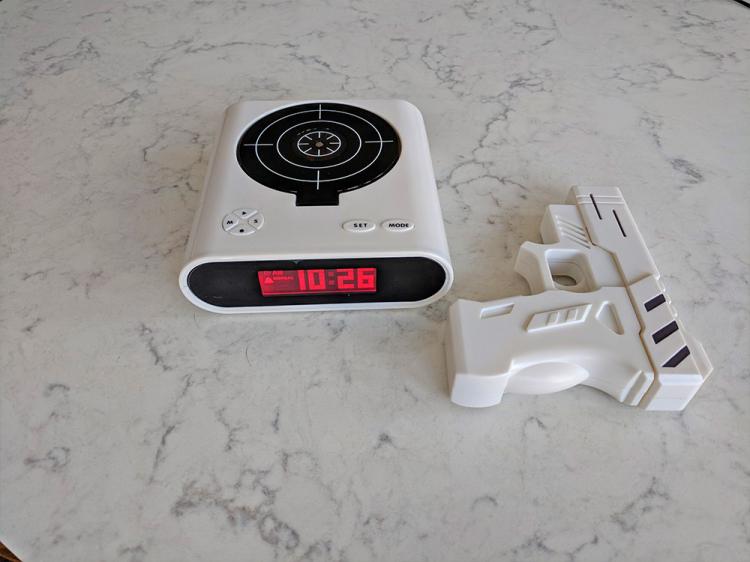 The target practice alarm clock can be be powered by battery or by plugging it in via micro-USB. If using batteries, it uses 4 AA batteries in the base of the alarm clock, and it will always need 2 AA batteries within the actual gun.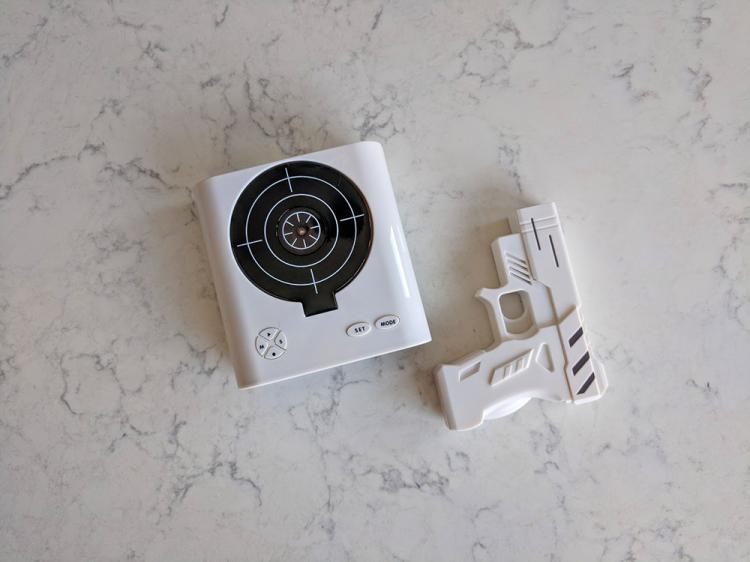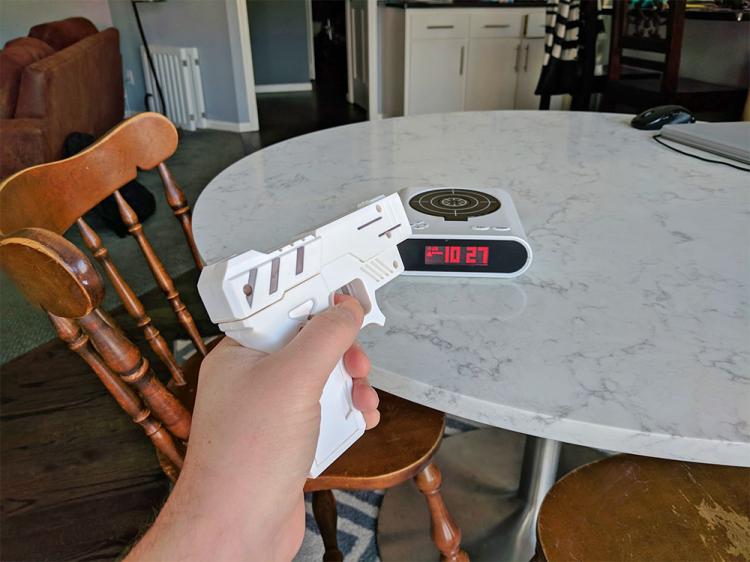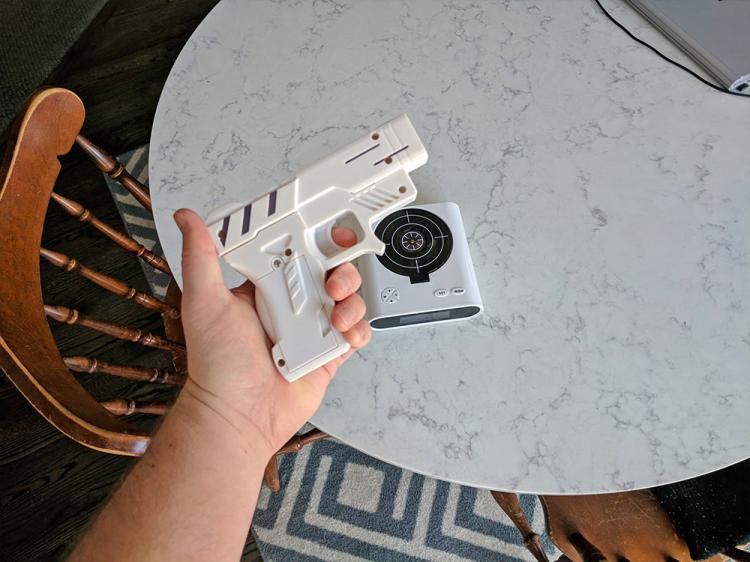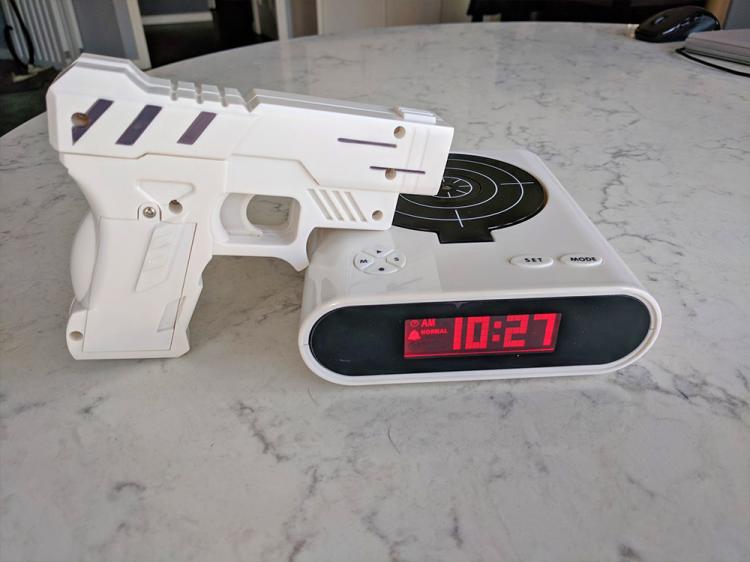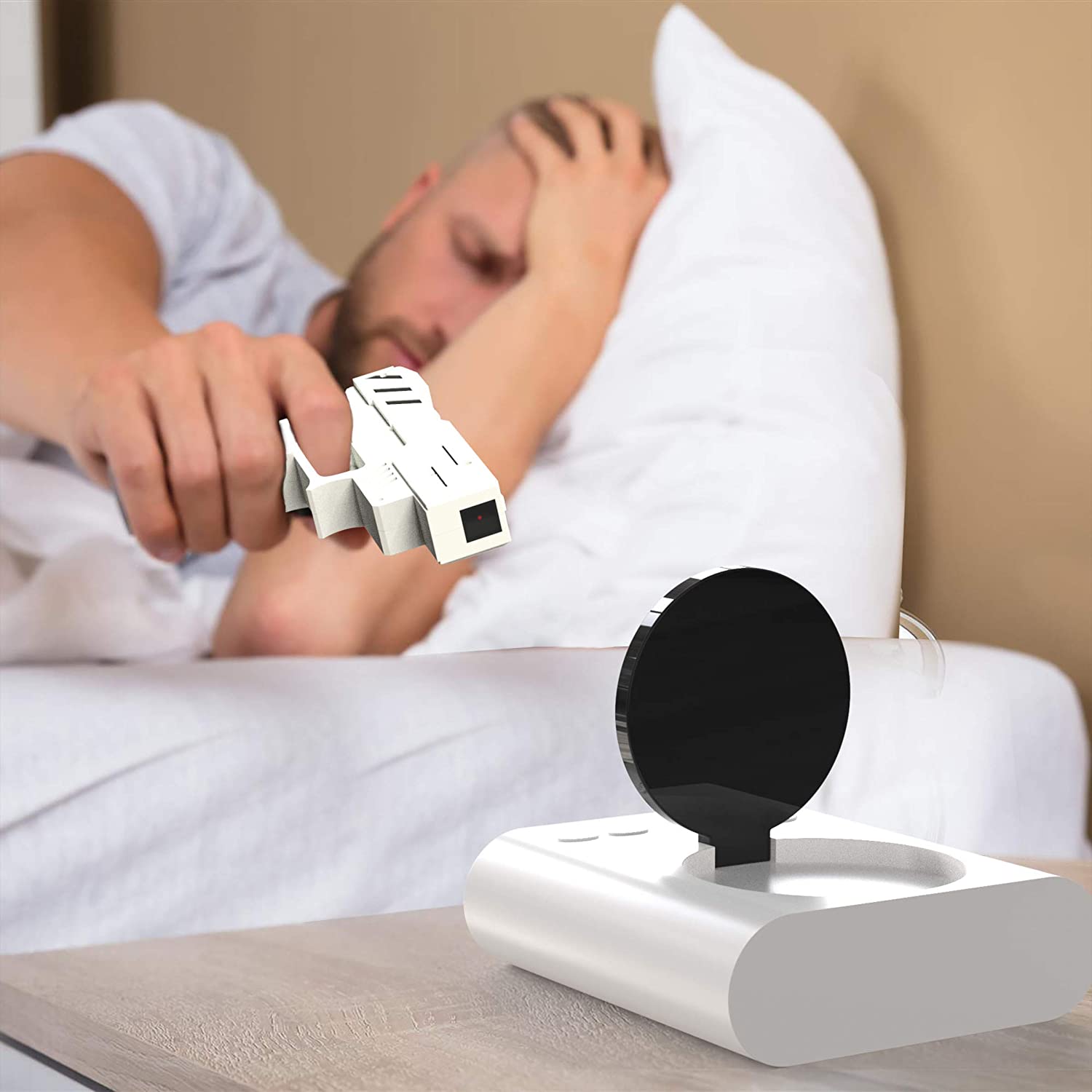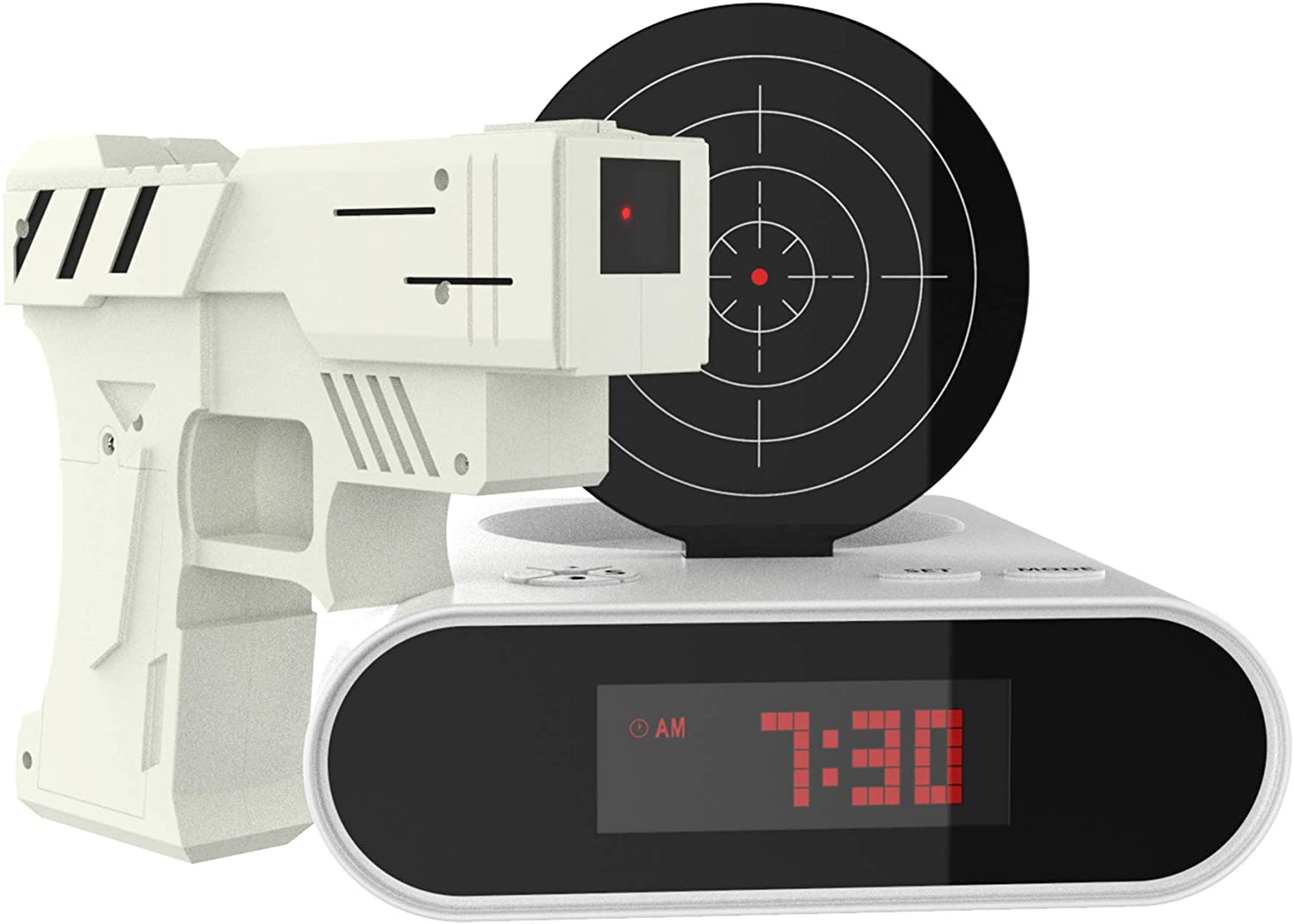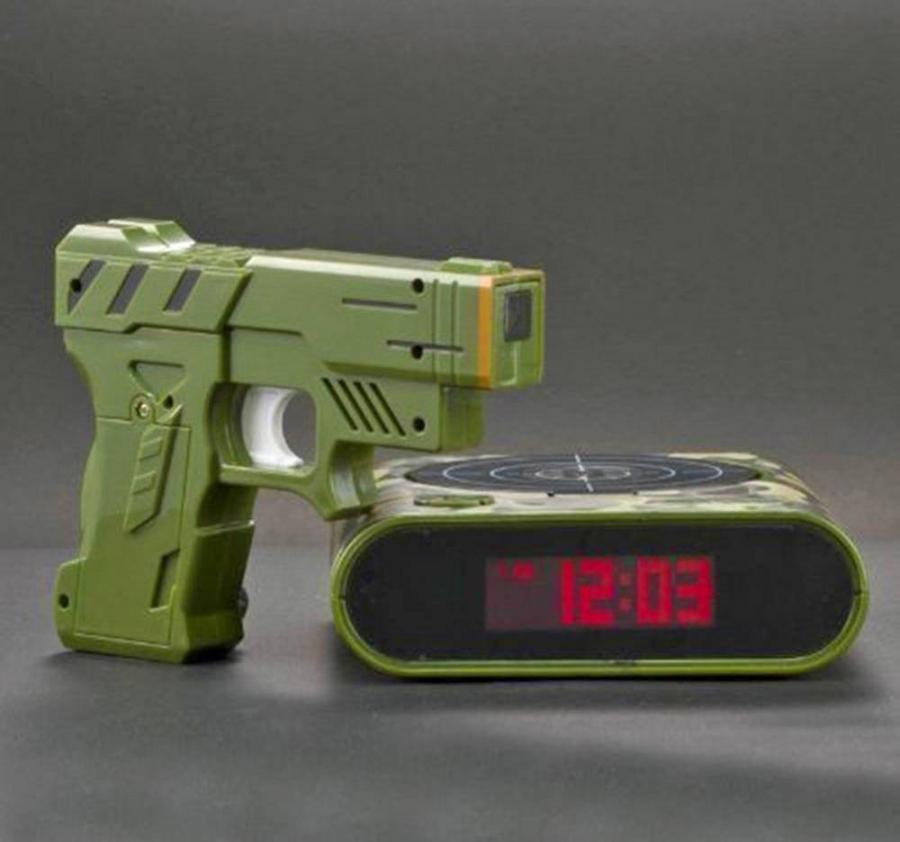 Check out the gun target alarm clock in action via the video below.
Subscribe To Our YouTube Channel