This Genius Stroller Attachment Helps Give Breastfeeding Moms Privacy In Public
By Ryan on 10/16/2019 9:04 AM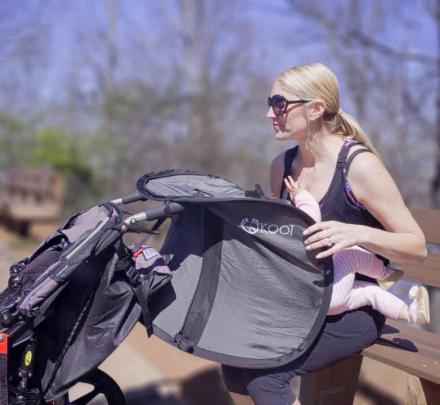 Breastfeeding for new moms can be tricky, especially with so many people being so easily offended these days. Your child needs food, it's not like your whipping your breast out for no reason. Anyway, moms need some tools that can make the process easy when out in public and the KOOI Cover is a good solution. It's a breastfeeding cover that attaches right to your child's stroller.
It's a very handy cover that lets you breastfeed your baby in complete privacy. So if you're walking your baby in the stroller and he or she gets hungry, you can easily just find a bench, attach the KOOI cover to your stroller's handles and have an instant privacy tent while you are doing it. Just back up your stroller up to your body, and the shield will give you complete privacy.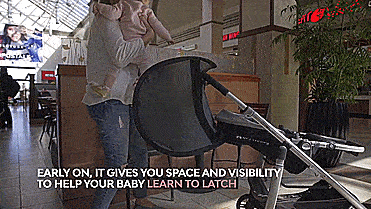 Nursing in public can now be a private affair. Normally, women typically drape a blanket over them, but that's not comfortable or convenient and your child just wants to pull it down and kick it anyway. This cover gives your child space to move around and you can look at them from above.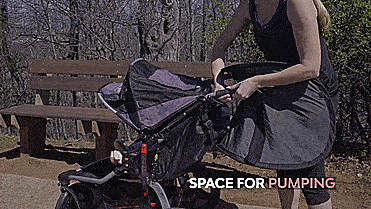 Perfect for the park, pool, the beach, and more, the KOOÏ Cover can also be used as a privacy area to change diapers, or while your child is potty training. It fits onto pretty much any stroller, will rotate to any angle of your liking, and there's even a flap that you can drape over yourself to keep you covered, and your baby cool from the sun.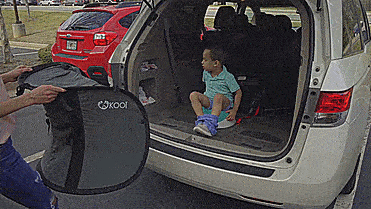 Nurse anyway with no worries about offending anyone. It easily attaches to your stroller and keeps you and the child cool. Plus there's a storage pocket to keep your things safe while you breastfeed. This is a great solution for moms everywhere.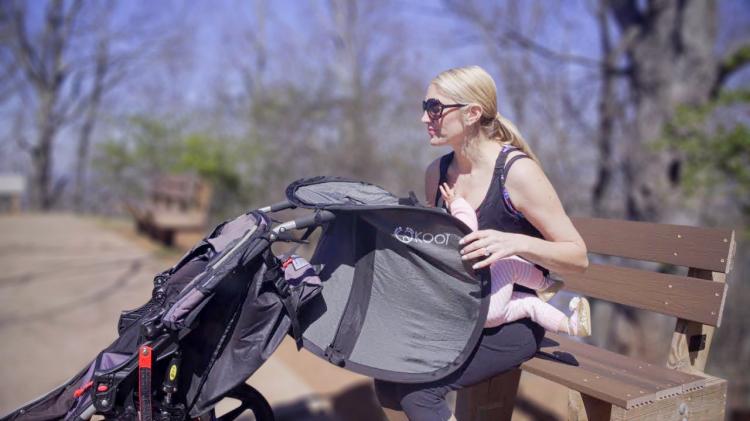 Check out the baby stroller breastfeeding privacy shield in action via the video below.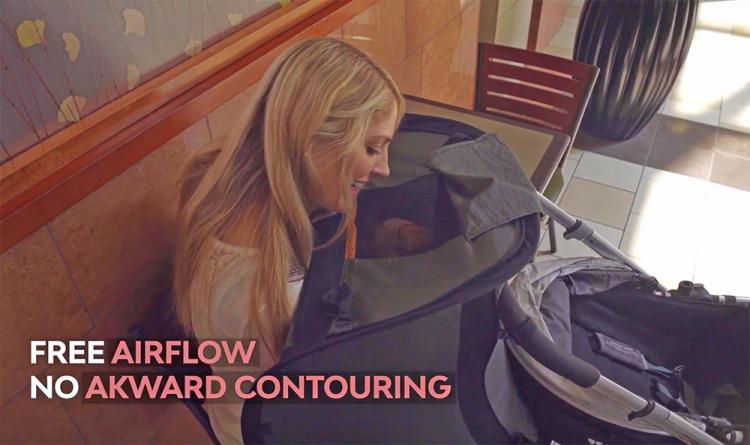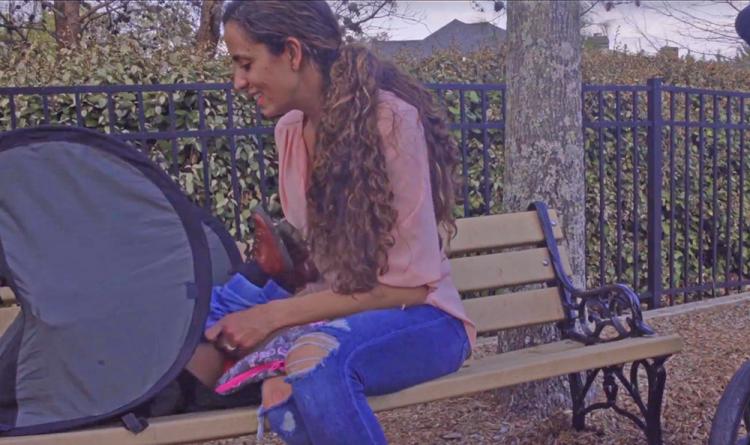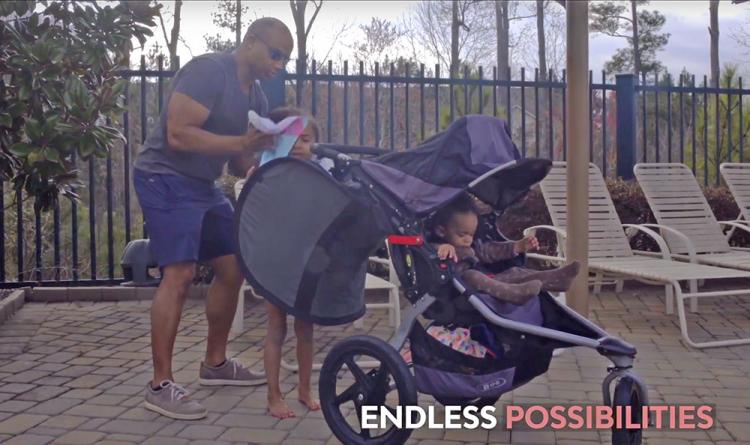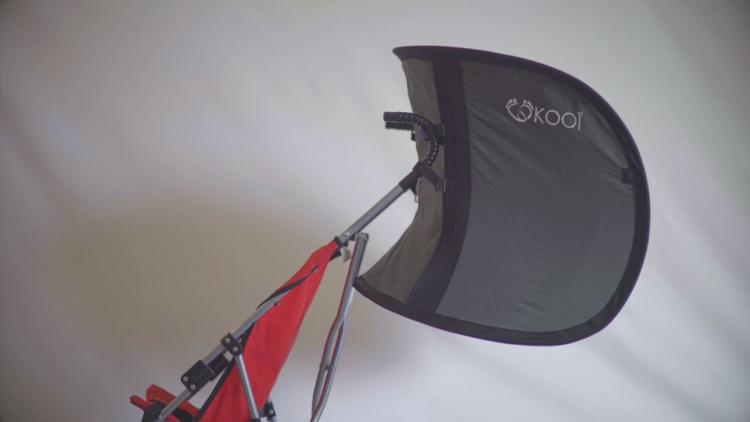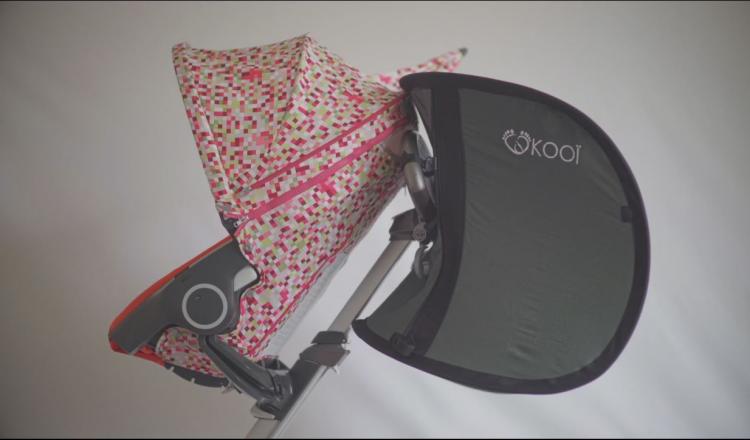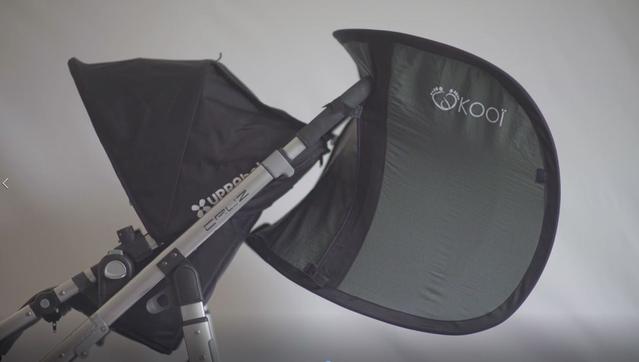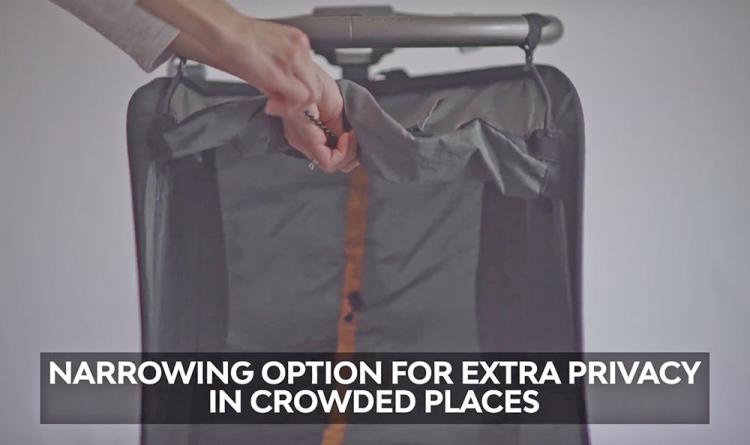 Subscribe To Our YouTube Channel