Kaboost: Under-Chair Booster Seat - Raises Height Of Any Chair
By Ryan on 11/16/2016 5:40 AM (Updated: 03/18/2018 6:45 PM)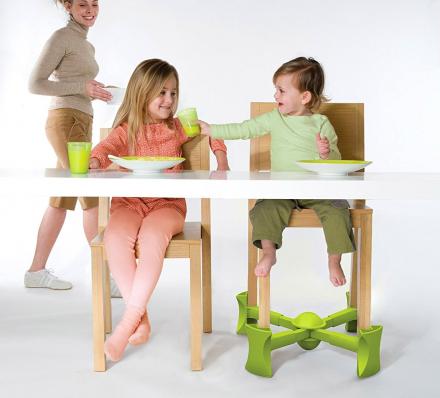 Your child is not quite big enough to sit in a normal chair to eat their dinner, but do they want to sit in a booster seat anymore? No! The Kaboost is a booster seat that boosts any regular chair, and is placed directly below the chair it's boosting, so maybe your kids won't even notice they're being boosted. Plus you won't have to have an eye-sore of a booster seat constantly sitting out, as you can use the normal chairs that sit at your table.
The Kaboost consists of 4 legs that can freely move around to accommodate any size and shape of chair you might have. It also has 2 different height positions to choose from, so that you can boost the chair less as your child grows.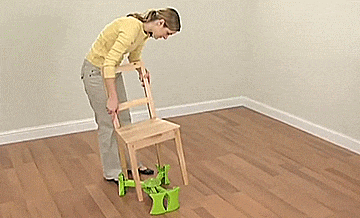 The Kaboost under-chair booster seat can work with any shape of chair legs, weather they're round, square, or even curvy, it offers the same heights as a standard booster seat, and is super easy to fold up and carry for easy transport and storage. Plus it comes with its own little carrying bag.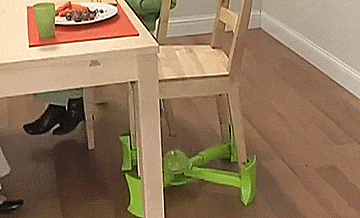 The hidden booster seat can hold up to 300 lbs so there should be no worries about your child being too heavy for it, snaps onto any chair in seconds, is made from quality materials with a sturdy design, has no assembly required, and measures 13 inches long x 12 inches wide x 6.75 inches tall.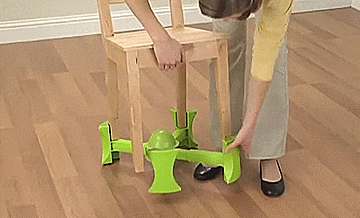 Check out the Kaboost under-chair booster seat in action via the video below.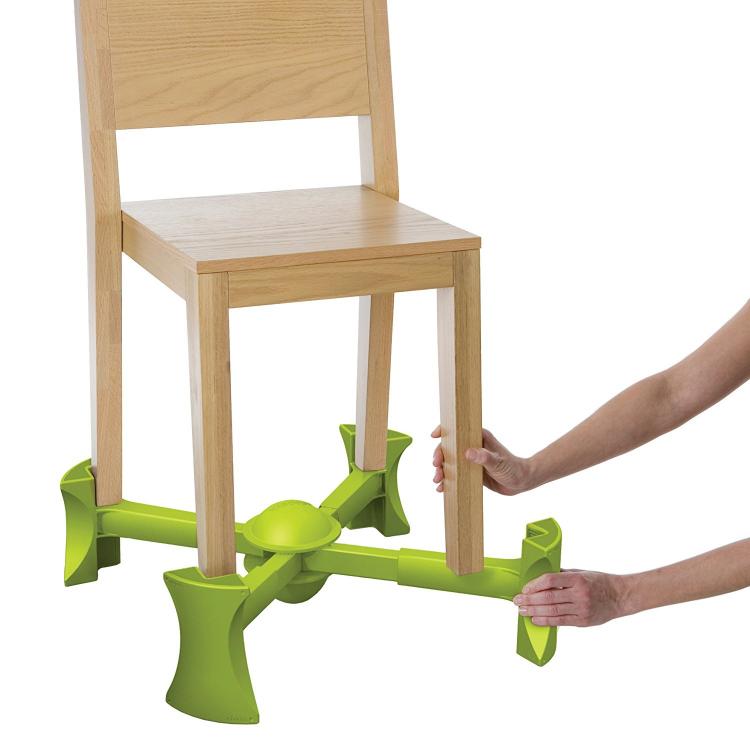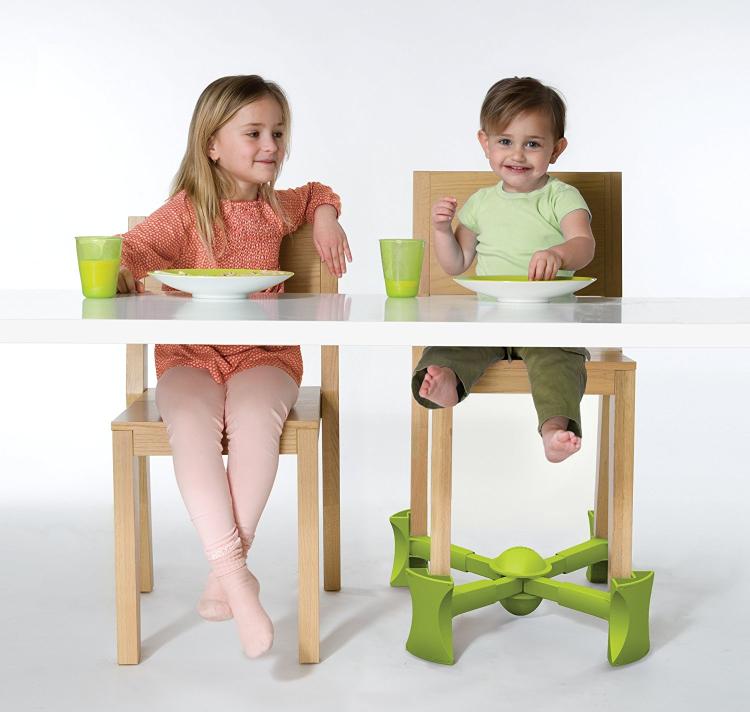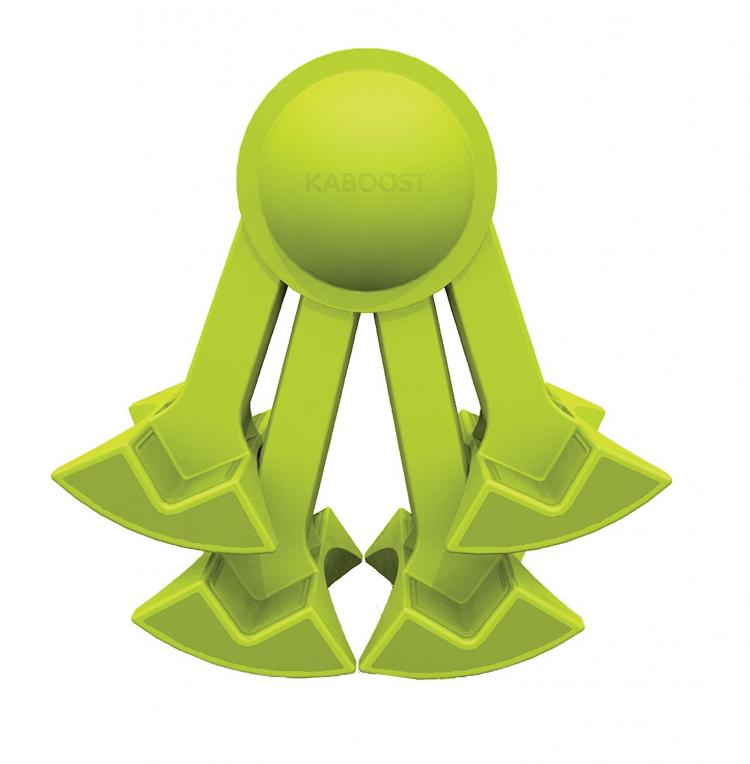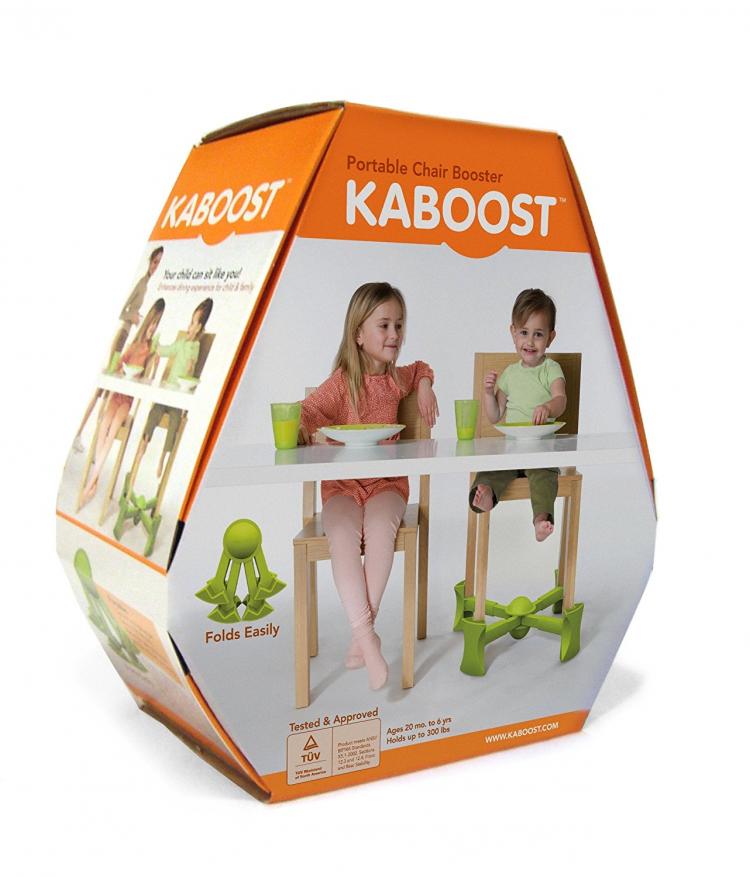 Subscribe To Our YouTube Channel