This Soft-Top Doubles as a Hammock For The Top Of Your Jeep | Jeep Hammock
By Ryan on 08/24/2020 11:18 AM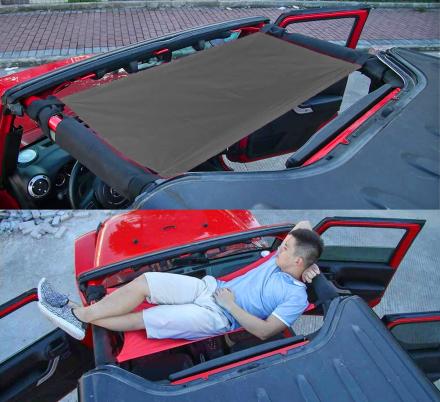 If own a Jeep and haven't turned the top of it into a hammock yet, you're clearly owning a Jeep wrong. What would be better than taking your Jeep off-road and once you get to a good resting spot, just hop up on the top of your Jeep, slide into your hammock, and have some lunch while gazing at the beautiful nature around you. This unique little device will turn your open-top Jeep into a hammock area, and when not being used as a hammock, it doubles as just a simple soft-top for your Jeep.

Versions: Fabric | Cargo Net
This version of of the soft-top Jeep Hammock can fit into any Jeep Wrangler YJ, TJ, JK from 1987-2017, though if you have a different model Jeep, you can check out some other versions on Amazon that might fit your vehicle. This version is a full waterproof fabric version, but there's also a cargo net hammock version, and some others, depending on your needs and preferences.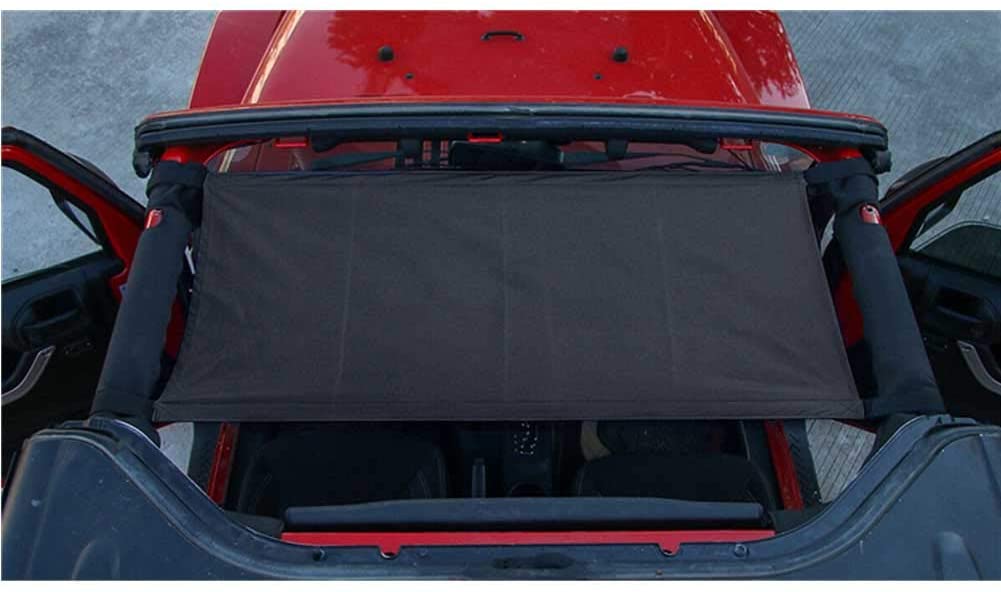 It's called the Car Roof Waterproof Hammock Car Bed Rest for Jeep Wrangler, and it's made from cloth material, is easily installed onto the bars of your Jeep wrangler in mere seconds using the Velcro straps, and it comes in either red or black colors to choose from.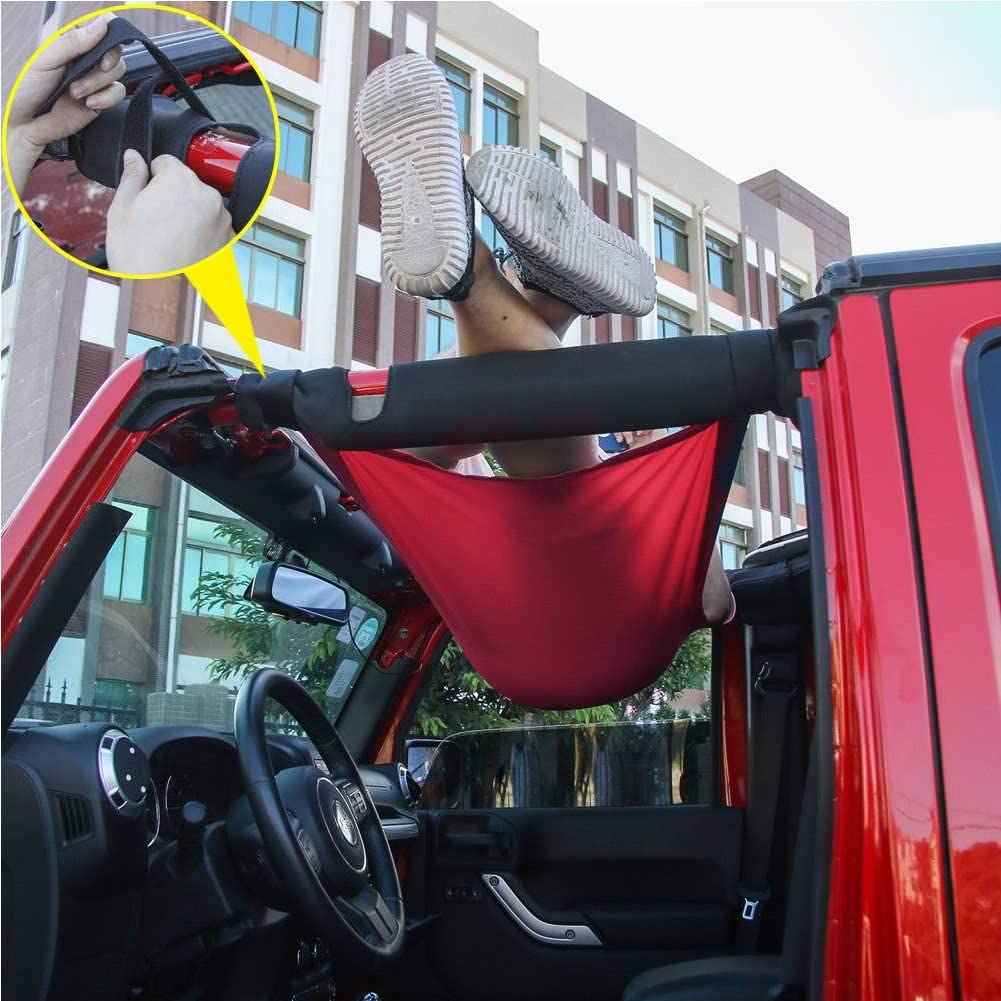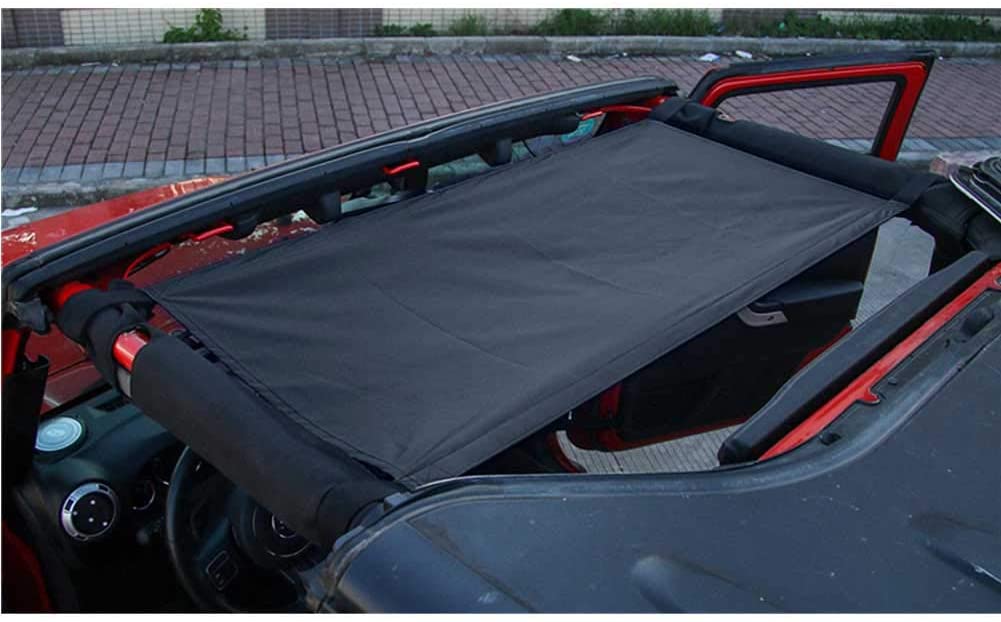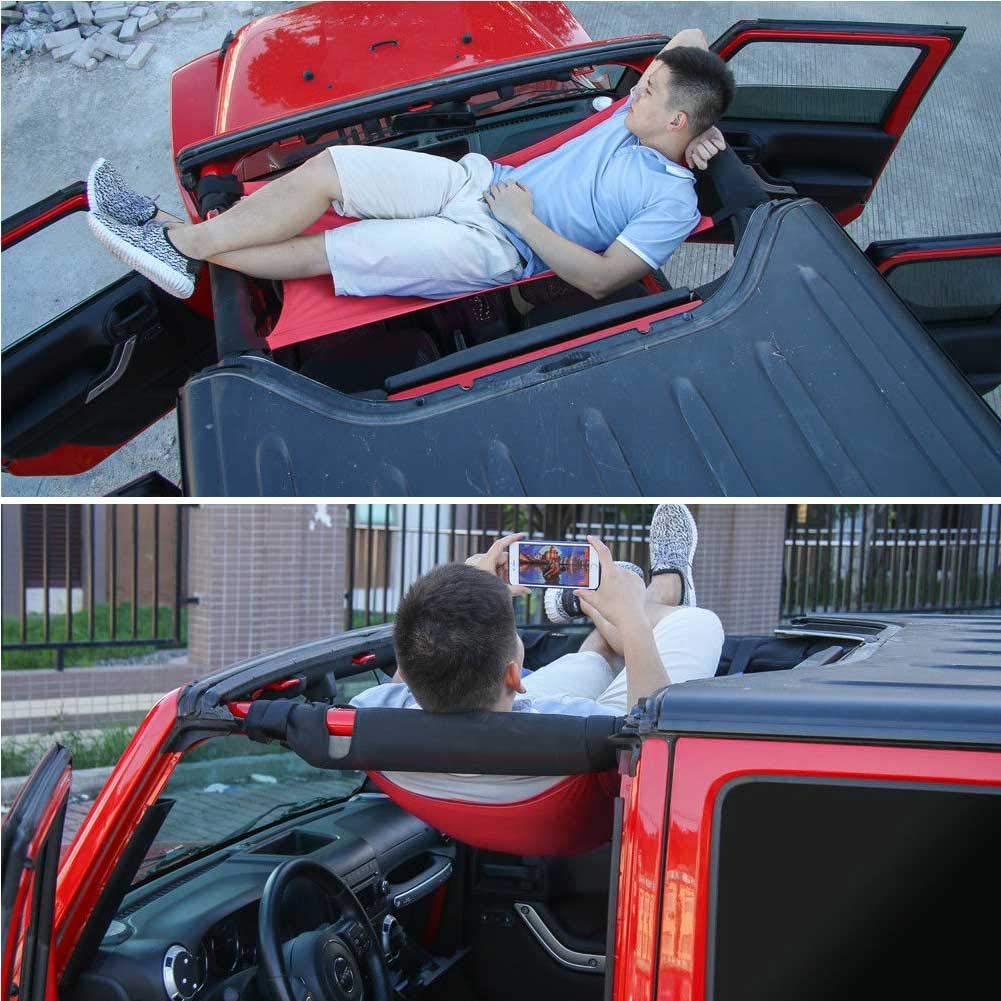 Here's the cargo net version that you can find on Amazon.