iPad Toilet Paper Holder
By Ryan on 04/04/2013 2:44 PM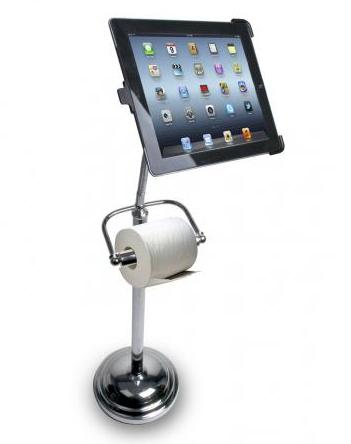 The iPad toilet paper holder is exactly what it sounds like, a stand that will hold your iPad hands free, as well as hold a roll of toilet paper. Perfect to set next to your toilet so you can do a little hands-free viewing of y our iPad... On the toilet... For whatever reason you might have to do that... I mean you sitting on your toilet, I'm not sure what you might need your hands for other than holding onto an iPad while you poop. Unless your one of those people that wipe with two hands, or worse yet, one of those people who stand up when they wipe. I mean what need would you have to stand u? Do you just need to get a good look at the work you just did? Make some measurements? Take some pictures?
The toilet paper holder iPad stand is adjustable to any orientation, angle or position, uses a bendable 10 inch metal gooseneck tube to easily adjust the iPad to any angle, uses a heavyweight base so the stand wont easily tip over, measures 32 inches tall x 7.5 inches in diameter, and weighs 7.2 lbs.
The toilet paper holder iPad stand is compatible with the 2nd through 4th generation iPads, although it's not compaitble with the iPad air and the iPad mini.
Check out the iPad stand with integrated paper toilet roll holder in action via the video below.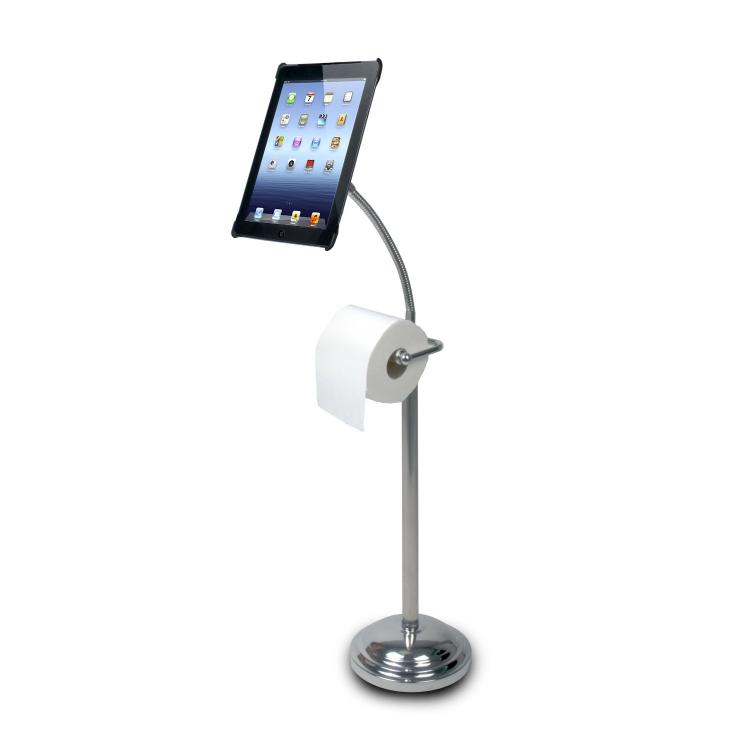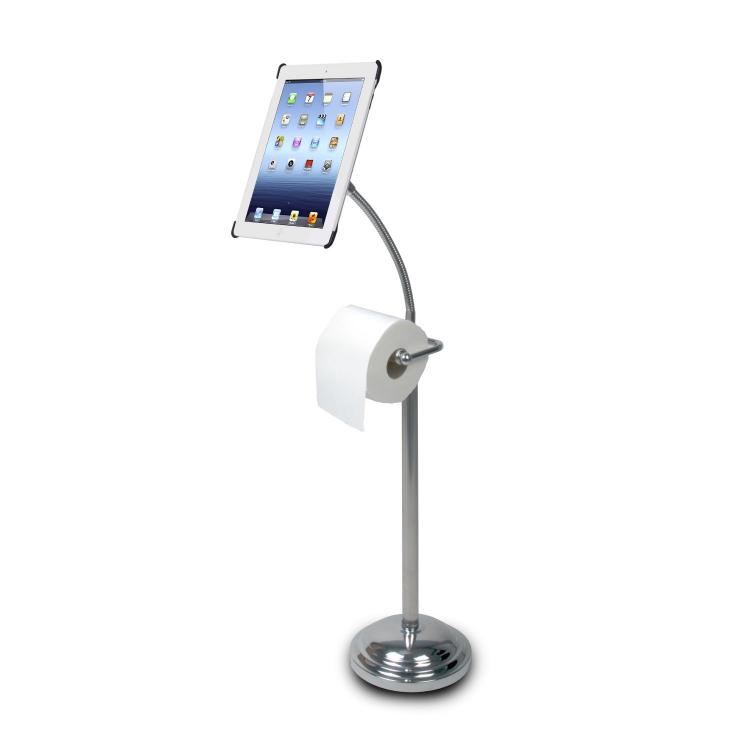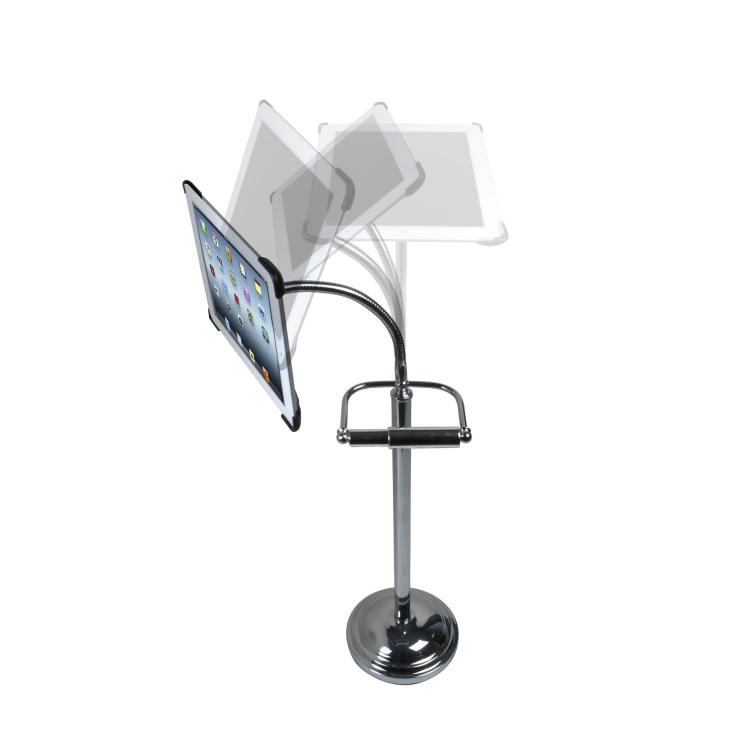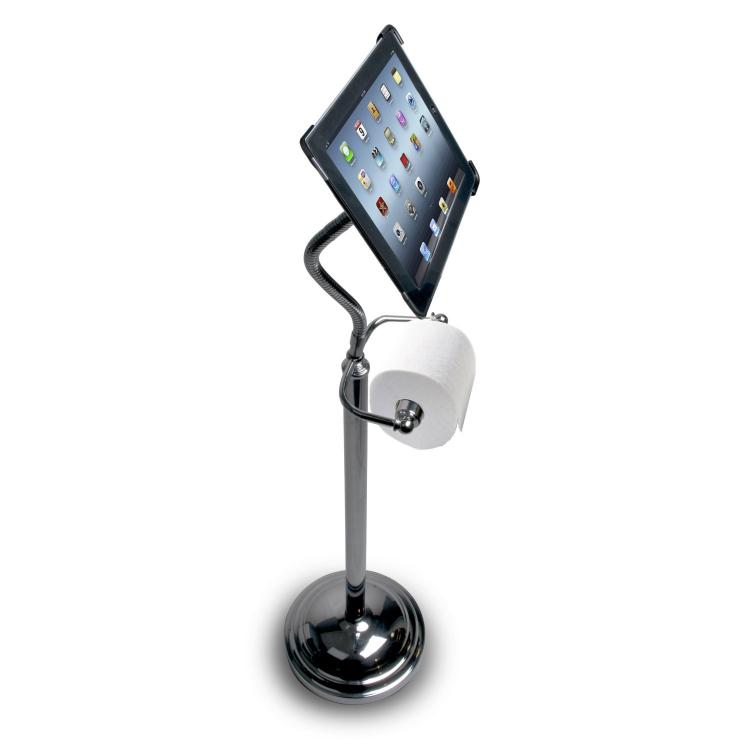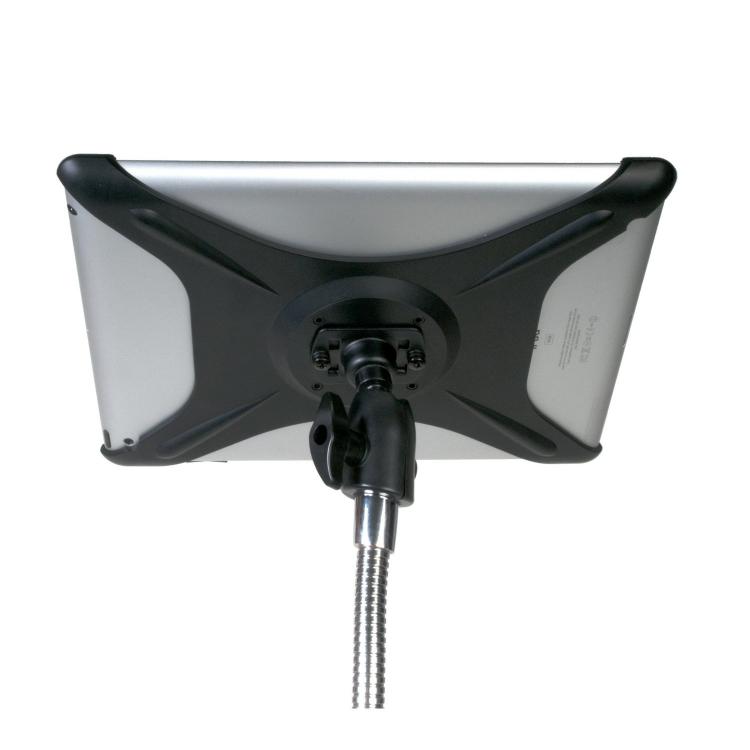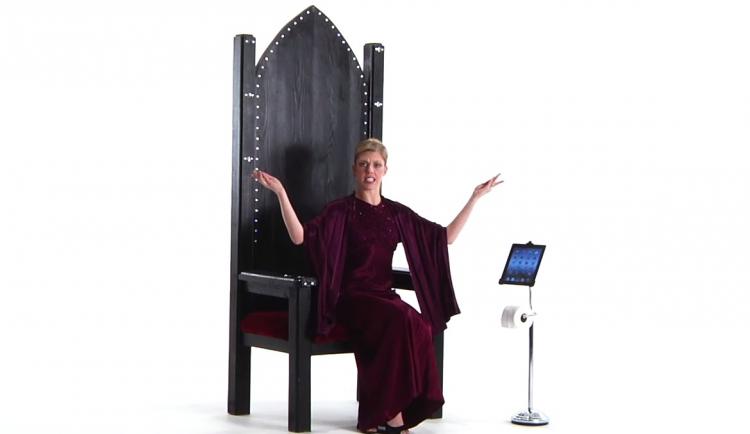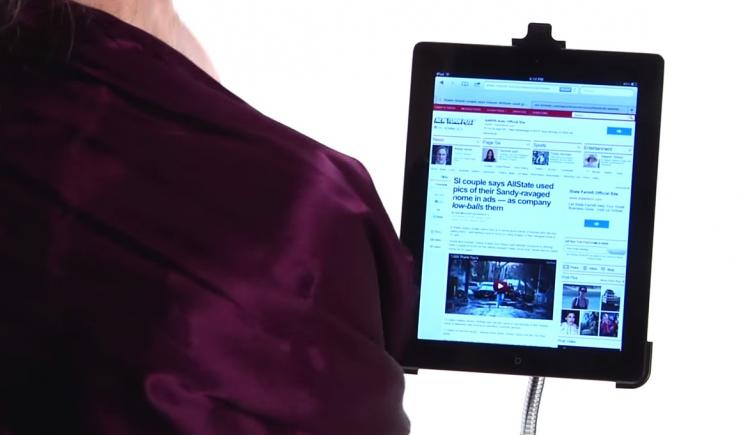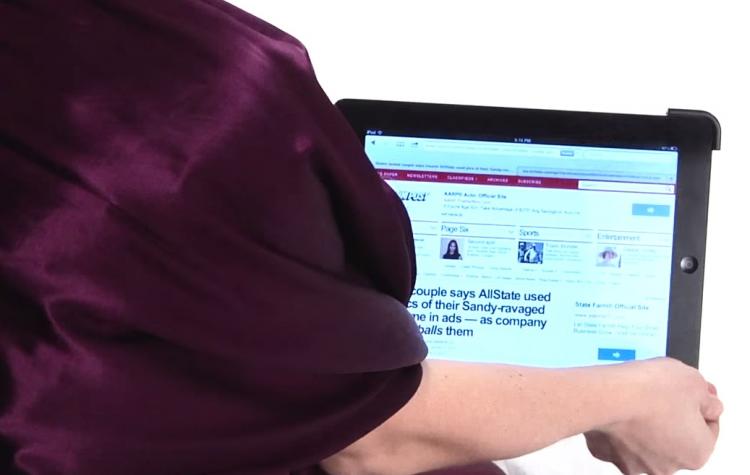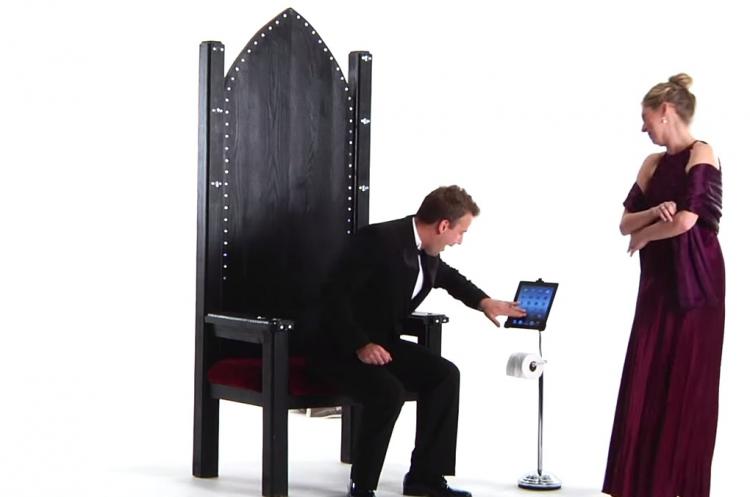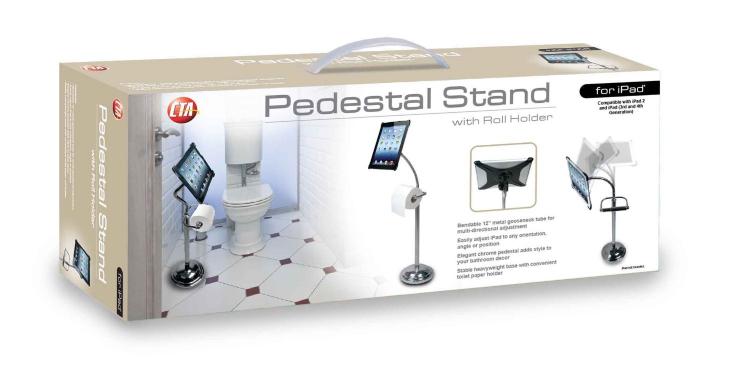 Subscribe To Our YouTube Channel