Inflatable Lounge Chair With Ottoman
By Ryan on 07/20/2015 8:15 AM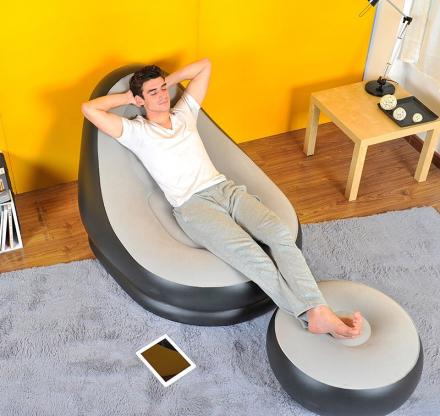 Are you looking for something to accent your inflatable bed you have in your apartment to go with your bare white walls and baron serial-killer-like home decor? Look no further. This inflatable lounge chair can easily be deflated and packed up in seconds in case you need to vanquish and make a quick escape after murdering your next door neighbors. Why have bulky furniture that you need to lug around in a u-haul to take to your next house when you have to move every week after each murder when you can simply grab a few boxes and have all your furniture packed up in seconds.
Perfect for tailgating, camping, or just relaxing at the house after a gruesome murder of 2, this inflatable lounge chair is easily cleaned of coffee, wine, or blood stains by simply wiping clean, is made from waterproof flock tops of vinyl, has a built in cup holder, and the chair and ottoman weighs 8 lbs and measures 51 inches long x 39 inches wide x 30 inches tall.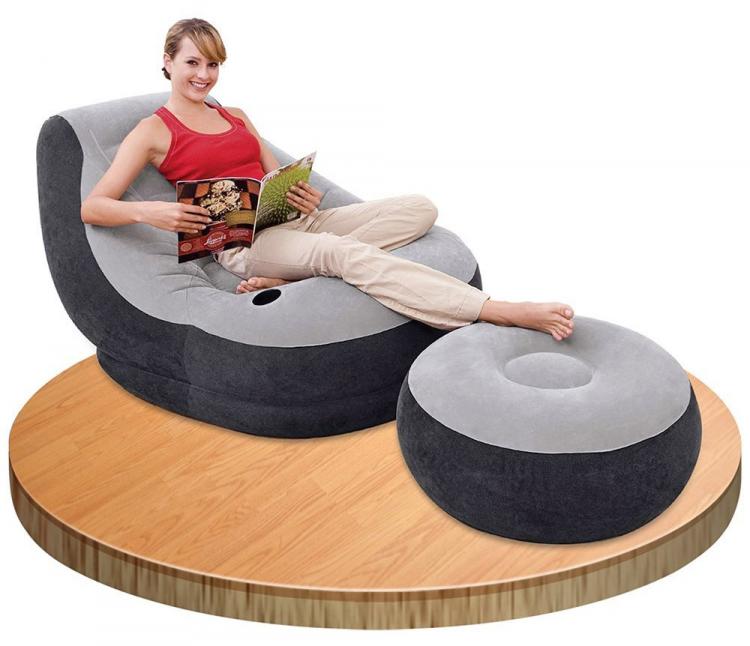 The Intex inflatable lounge chair comes with an ottoman with the same look, both of which are easily inflated using any standard air pump, although it does not come with an air pump so you will have to use your own, or blow it up using your own lungs.
Check out the Intex Inflatable Ultra Lounge with Ottoman in action via the video below.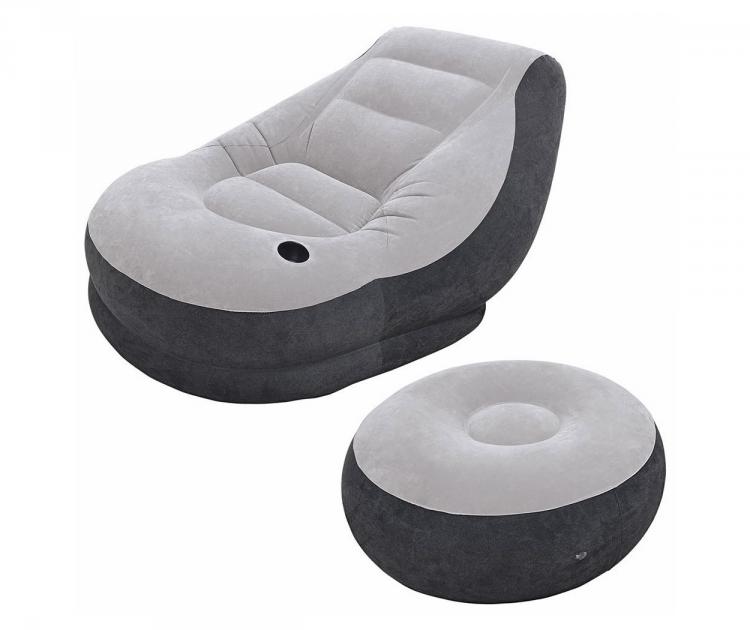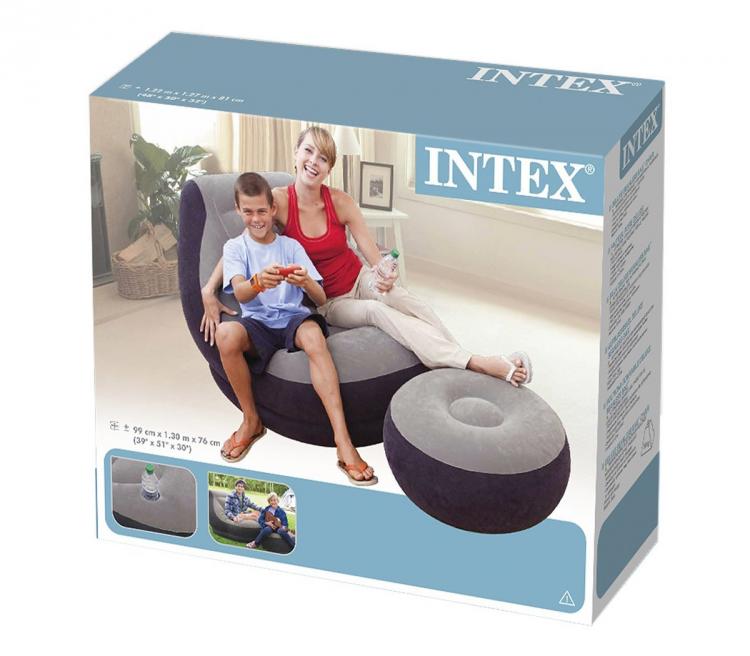 Subscribe To Our YouTube Channel