Industrial Pipes That Are Actually Concrete Flower Vases
By Ryan on 06/20/2018 11:29 AM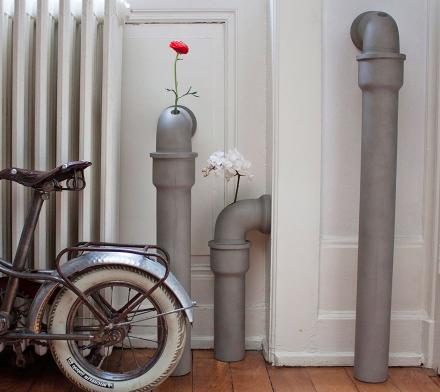 If you like the industrial design look, you most likely love pipes! But if you'd like to fancy your pipes up a bit, you can combine the two. Which is just what these industrial pipe flower vases do! They're large faux industrial pipes that you can stand against a wall, and each one has a small hole at the top of it where you can place a flower or small plant.

Sizes: Small | Medium | Large
The industrial pipe flower vases are made from real concrete, so they're very sturdy, heavy, and realistic. They're inspired by urban cities and are meant to create a dialog between the inside and the outside of your home. Designed by Bertrand Jayr for Lyon Béton, the concrete pipeline bring together two naturally-opposing elements into one area for a balanced coexistence.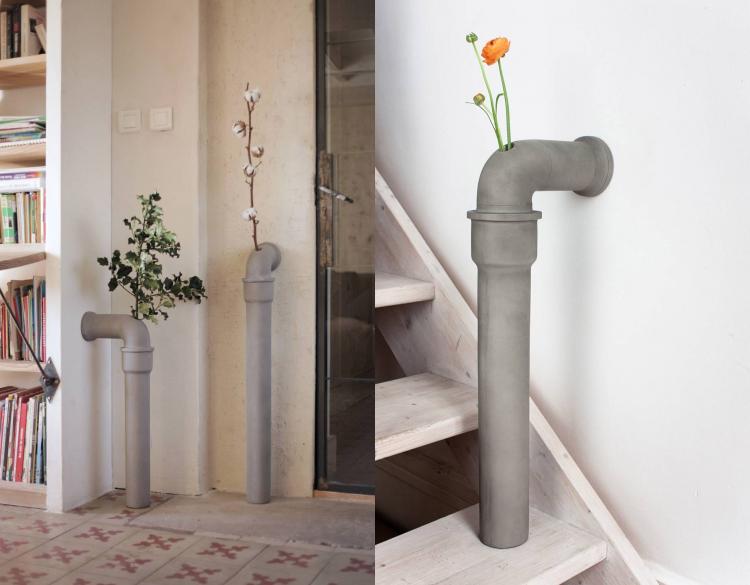 The concrete pipe flower vases come with a system that allows you to secure the pipes to your wall to ensure they won't tip over and get damaged or hurt any children.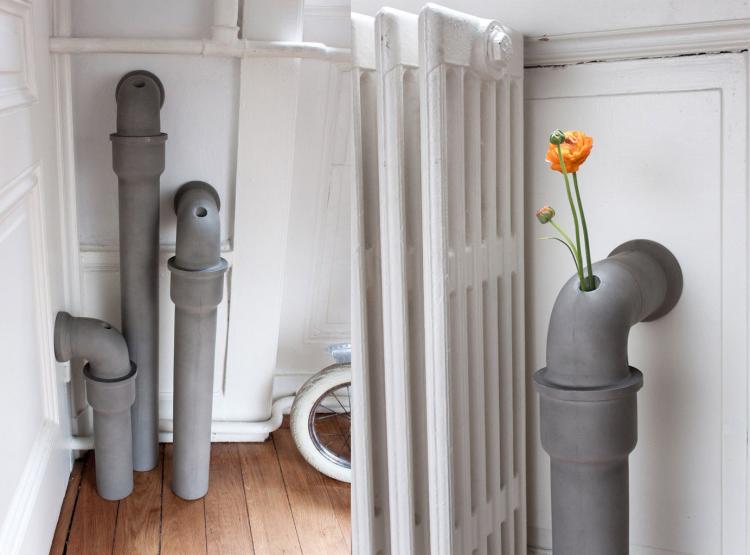 The unique industrial pipe flower vases are available in 3 different sizes, a smaller version, a medium sized version, and a larger sized version. Plus it comes with a fitted glass vase for the decorative flower hole.