If This Is You, You're An Asshole, Move Over Car/Truck Decal
By Ryan on 08/01/2022 2:12 PM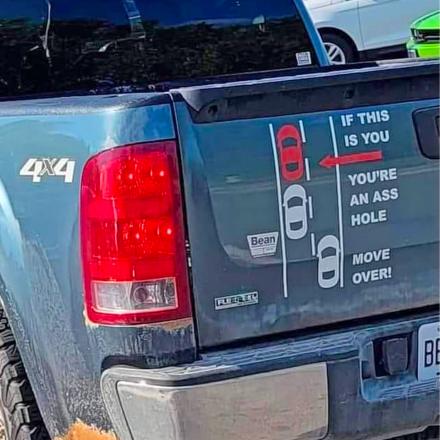 There's nothing we love more than to put terrible drivers and parkers in their place. There's of course those annoying cards and fake tickets that you can put on people's windshields when you see someone who parked like a jackass, but do you do with terrible drivers you see on the road...? Besides of course flipping them the bird! Well, if you often come across slow drivers in the left lane, this hilarious car decal might be a good investment for you!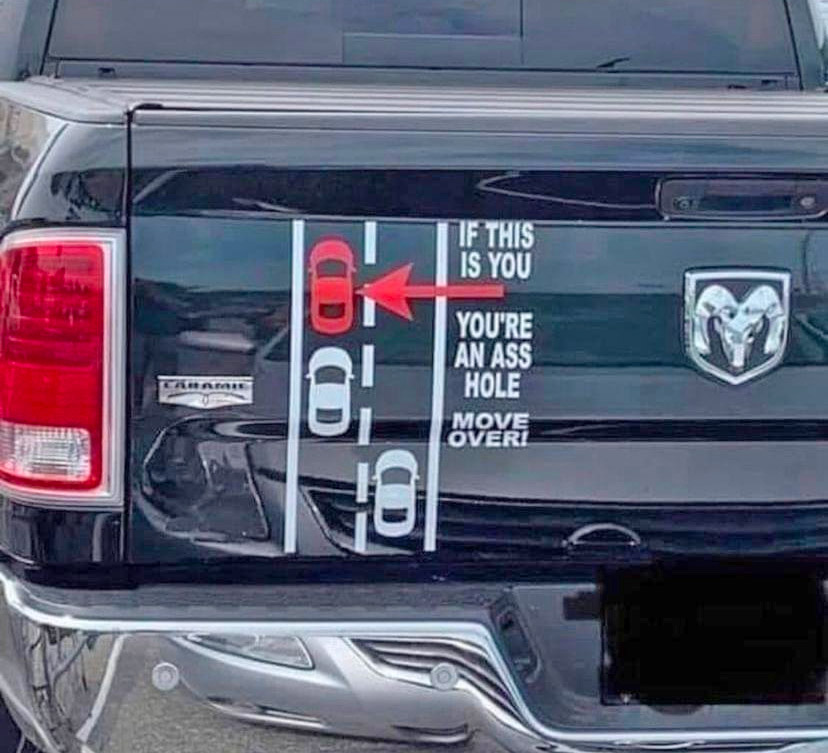 The funny decal for the back of your car or truck reads: "If this is you, you're an asshole, move over!". It then has a diagram of someone going slowly in the left lane with a car behind them, all while the right lane is wide open for them to over into.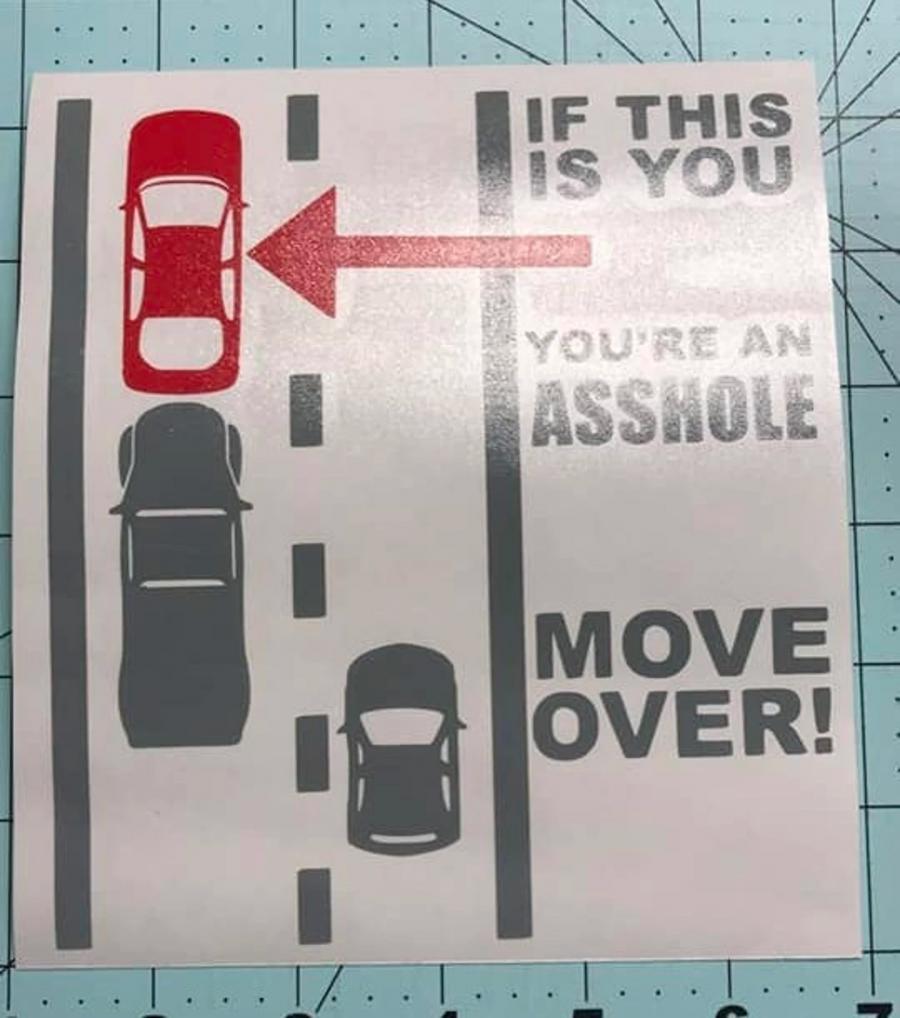 The 'If This Is You Move Over' decal is designed, created, and sold by the Etsy shop McdevittsCrafts, who actually makes tons of other hilarious bumper stickers and car decals!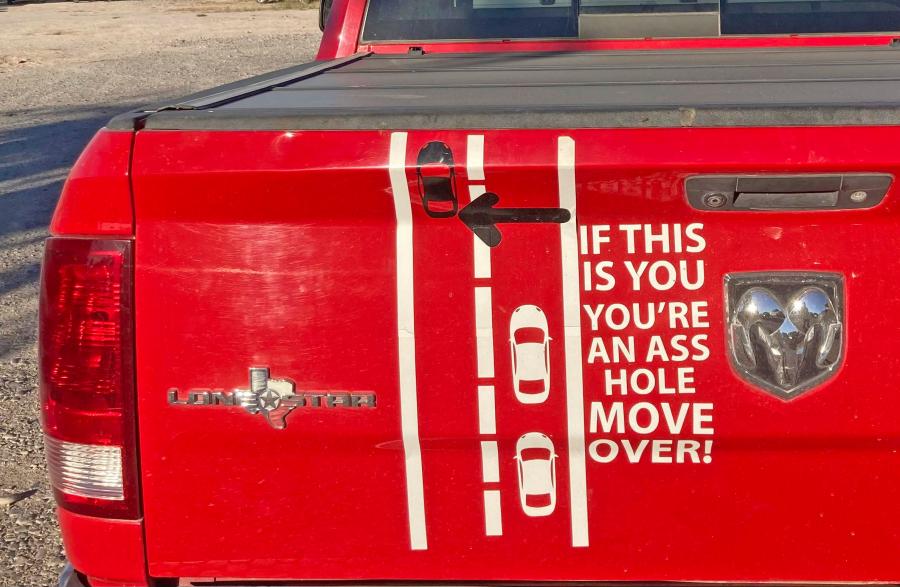 The "If This Is You, You're An Asshole" truck decal comes in three different sizes to choose from, including a small 4.5 x 5 inch version, up to their largest 8 x 9 inch version. Chances are, if you have a large truck, you're going to want the biggest version!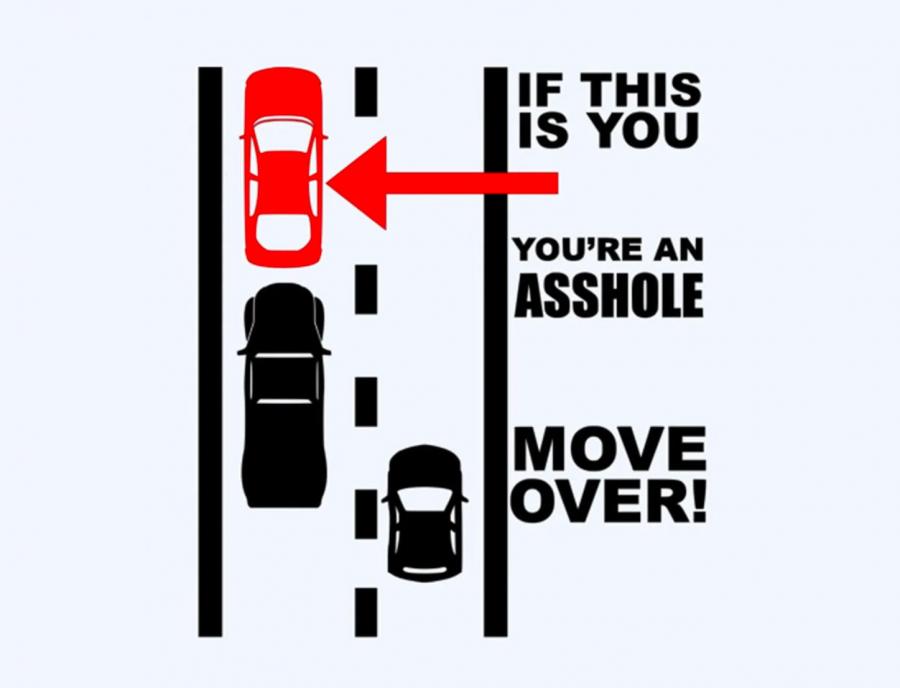 The funny slow driver in the left lane car decal is made form vinyl, and actually comes in 14 different color options to choose from.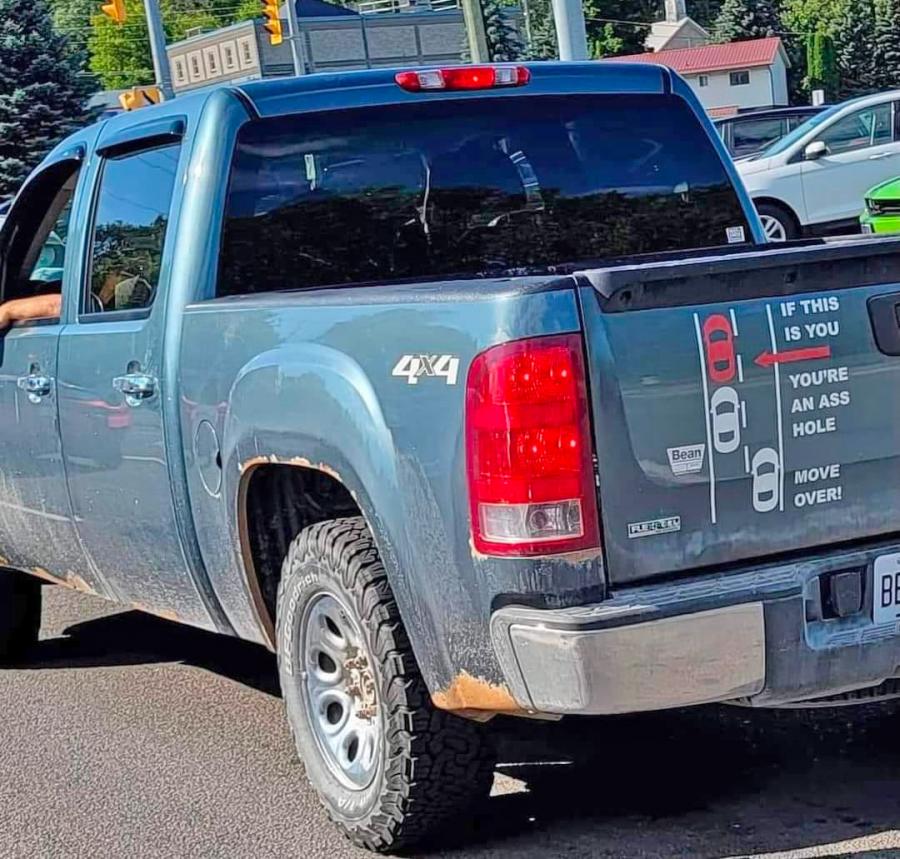 You can snag the If This Is You, You're An Asshole, Move Over decal from their Etsy shop for around $7-$11 bucks depending on the size you select!