Ice Cream Cone Socks
By Ryan on 04/18/2016 9:05 AM (Updated: 11/24/2018 6:04 PM)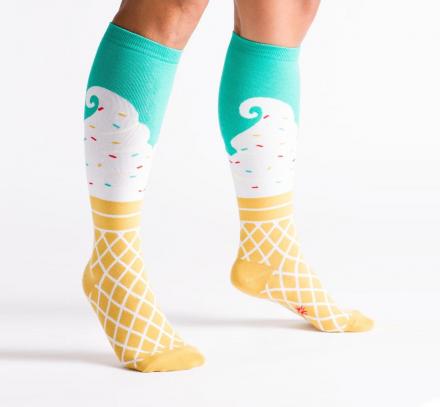 The cheeseburger socks not quite your style? More of a dessert type of person? Maybe these ice cream cone socks might be more-so up your alley. Made to make each leg look like a giant ice cream cone, the ice cream cone socks use your feet as the actual cone, whereas your calves are made into the swirly ice cream, along with a nice mint-green back-drop to top it off. And of course what would an ice cream cone be without it topped with colorful sprinkles.
The ice cream cone socks are made from 45% cotton, 53% polyester, along with 2% spandex, come with one pair of socks, are one size-fits-most-adults, and is a chilly treat that's sure to dress up your feet.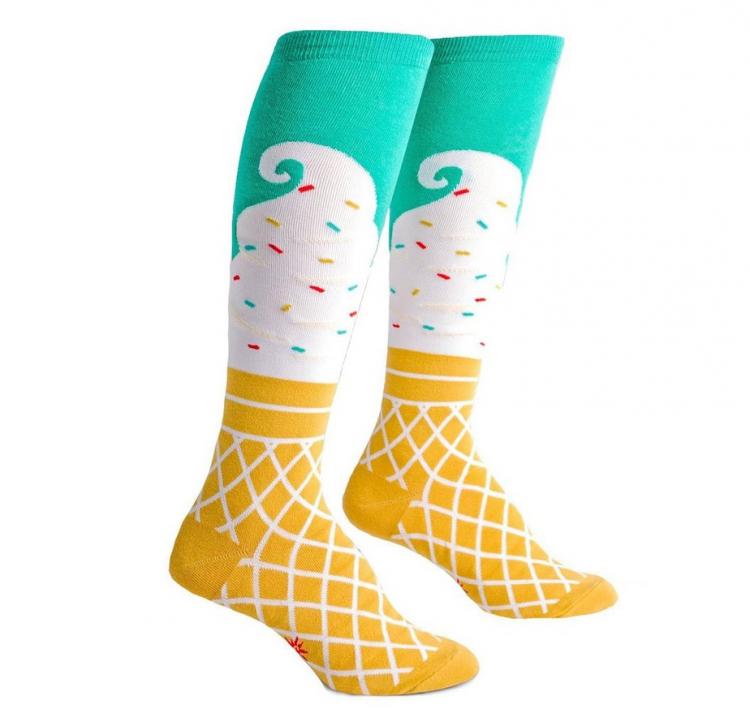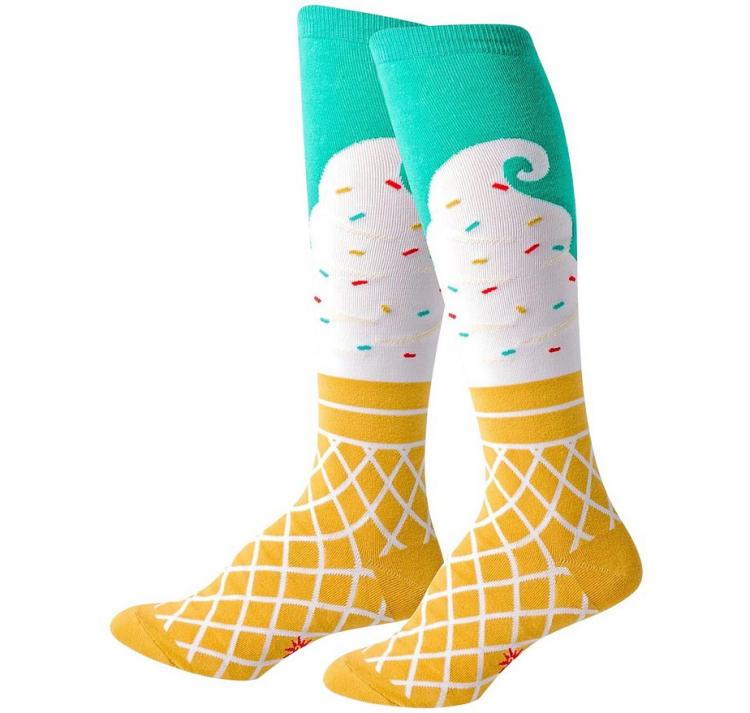 Nike, also makes an ice cream cone pair of socks that you might want to check out as well. Get them here.