This Hovering Curling Set Game Lets You Prove Your Olympics Worth At Home
By Ryan on 02/24/2022 9:22 AM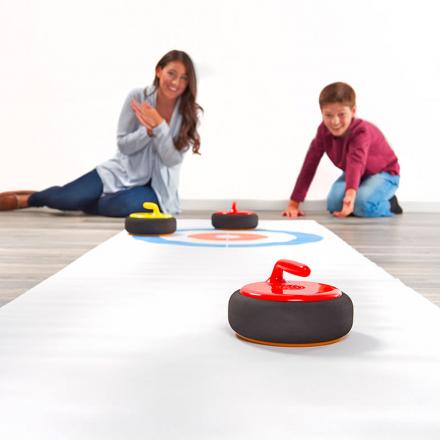 If you're like me, chances are you watch the Olympics, and just can't stop thinking to yourself: "I could've done that better!". When it comes to most Olympic sports, there's really not a chance of you ever attempting anything close to Olympians. But when it comes to Curling, you might actually have a shot. How hard could it really be if 4 Dads with Dad-bods could do it? This at-home curling set lets you play a mini game of curling with the family to really prove how well you can play the Olympic sport!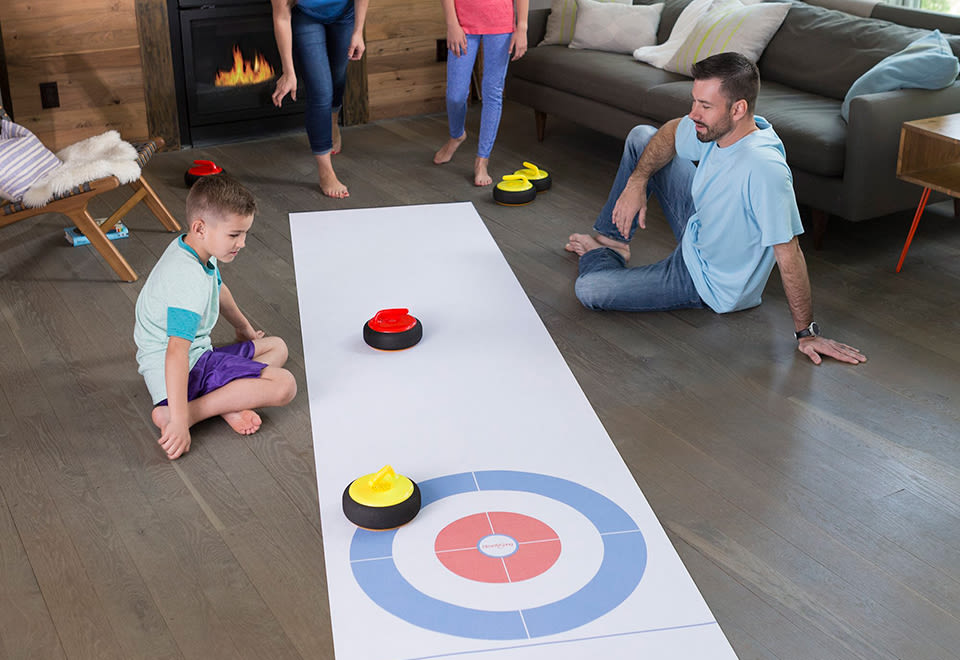 It's called the Hovering Curling Set, and it works similar to how air-hockey does. It uses electric powered fans that make each of the curling stones float and slide around like they're really on ice. It's the perfect game to play with the family when you're stuck inside in the cold winter or on a rainy day.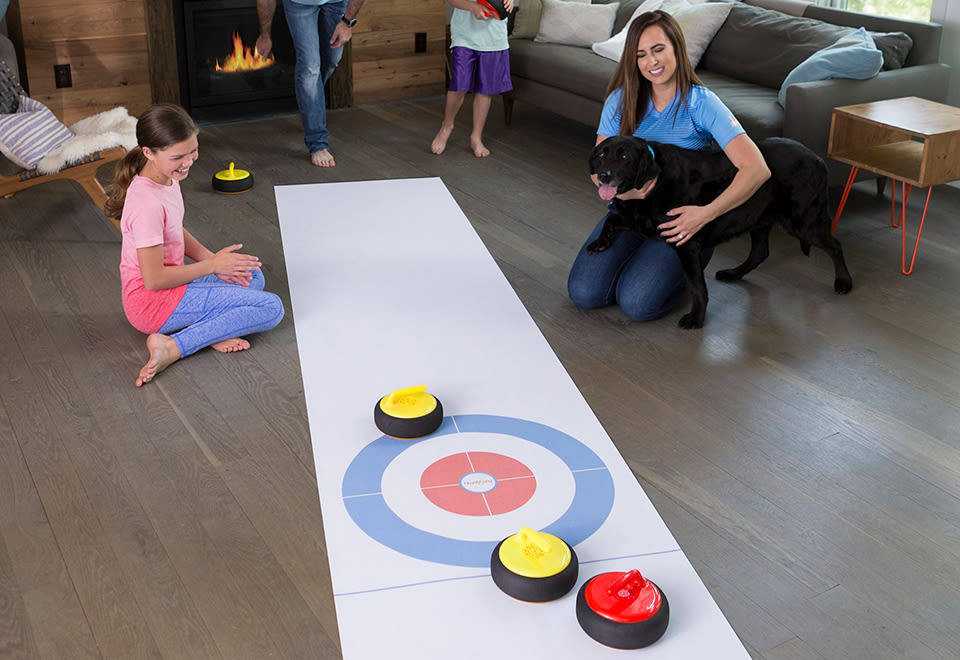 Much like actual curling, you can play the hovering curling game one of two ways... You can go ballistic and smash into the other pieces to knock them out of the bullseye area, or you can strategically glide your curling rocks into place to defend and block certain areas of the points area.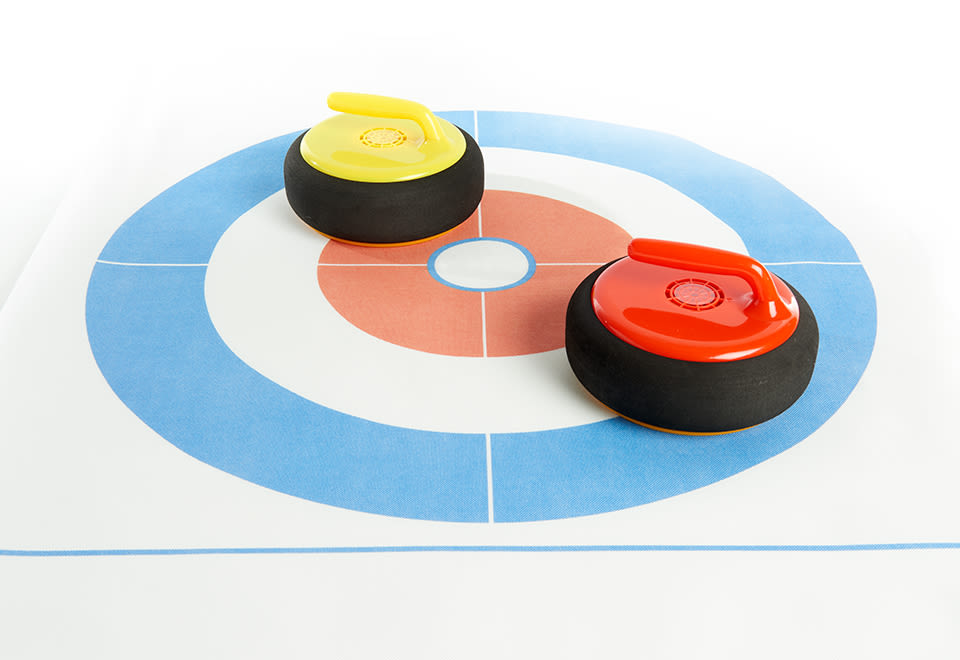 Chances are if you're playing with kids you'll be blasting each other off of the mat left and right, whereas if you play with adults, you may take the strategic route.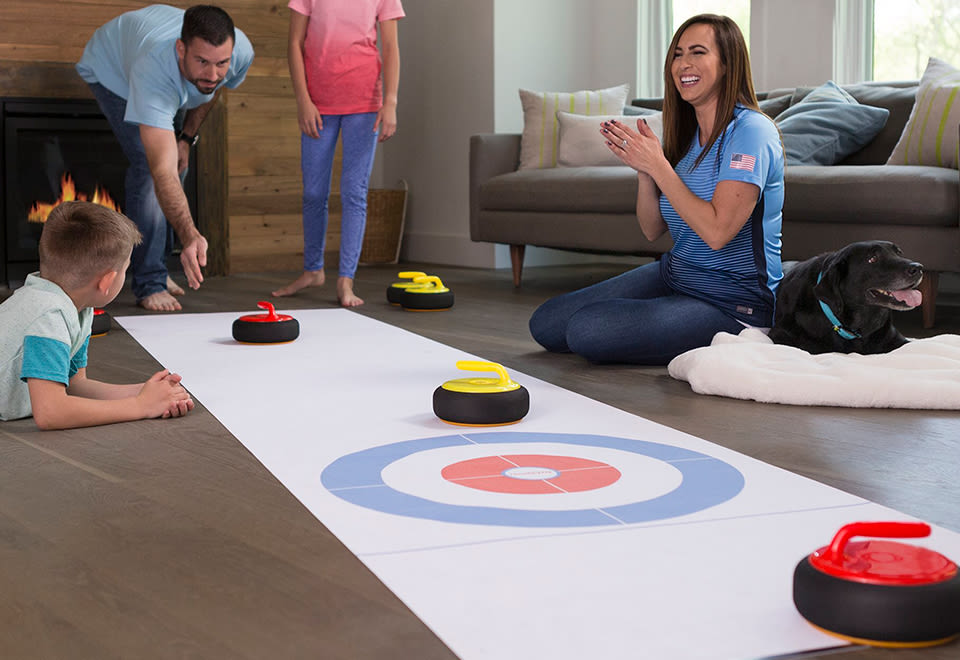 The electric hovering curling game comes with a 11.5 foot mat that looks just like a curling sheet. You can either all play right from the edge of the mat, or choose to set a line further back to make it a little harder and add a bit more strategy into the game.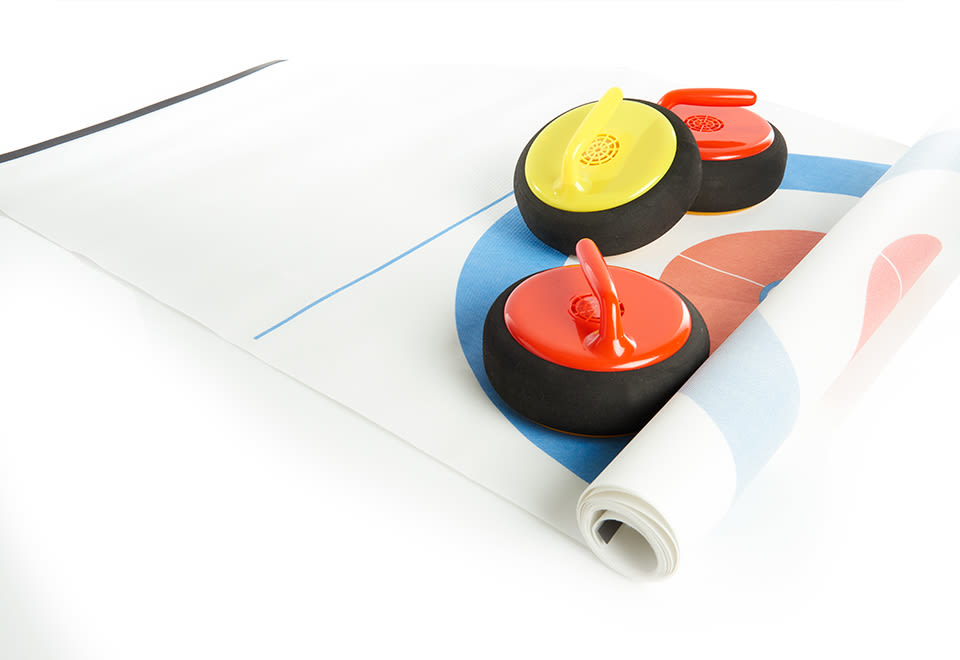 The hovering curling set also comes with 3 curling stones for each team (3 yellow stones, and 3 red stones)!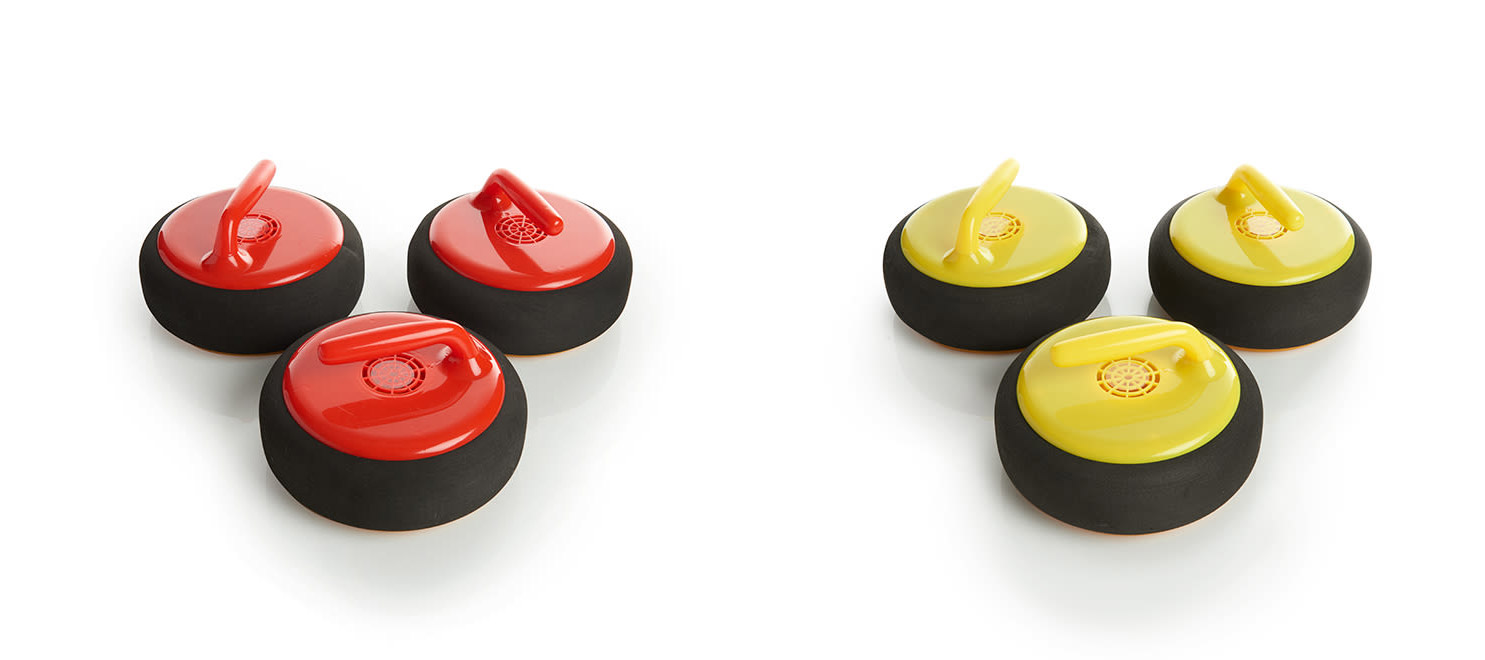 Each curling stone requires 4 AA batteries to hover (not included), and each stone has an on/off switch turn turn the hovering on and off.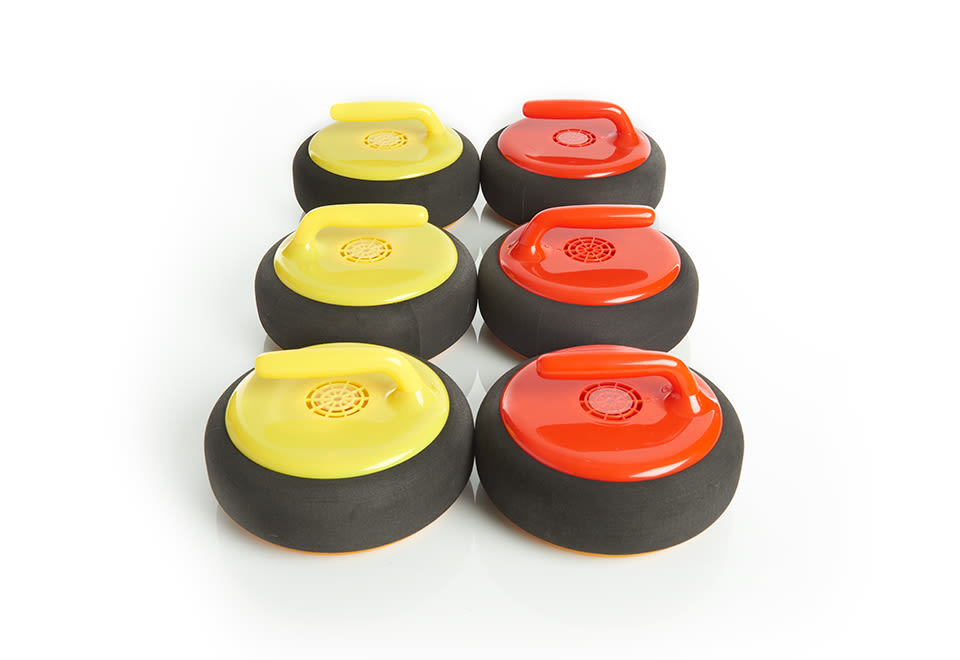 You can choose to follow the actual rules of Curling, or just play by your own rules with rules similar to darts or shuffle board.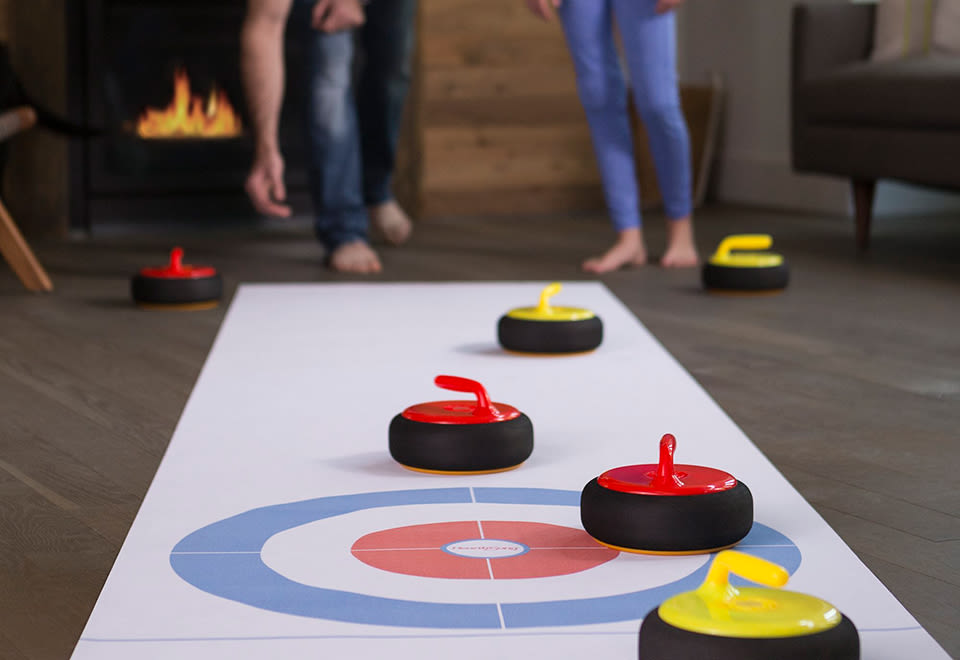 The curling sheet mat rolls up for easy storage, and the stones can be stacked into a box or a bag.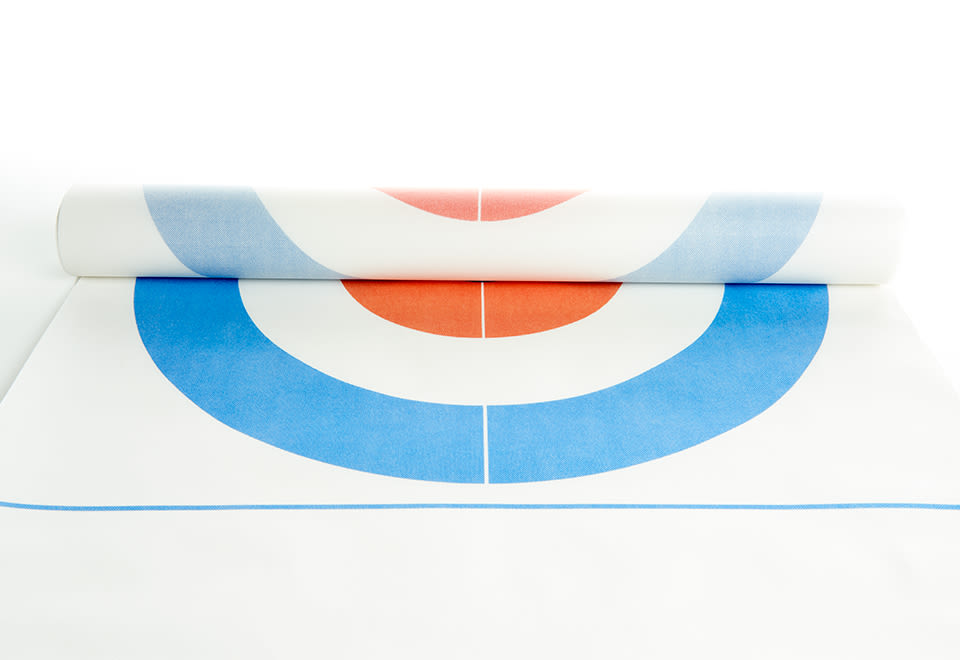 You can snag the hovering curling set from HearthSong for about $120!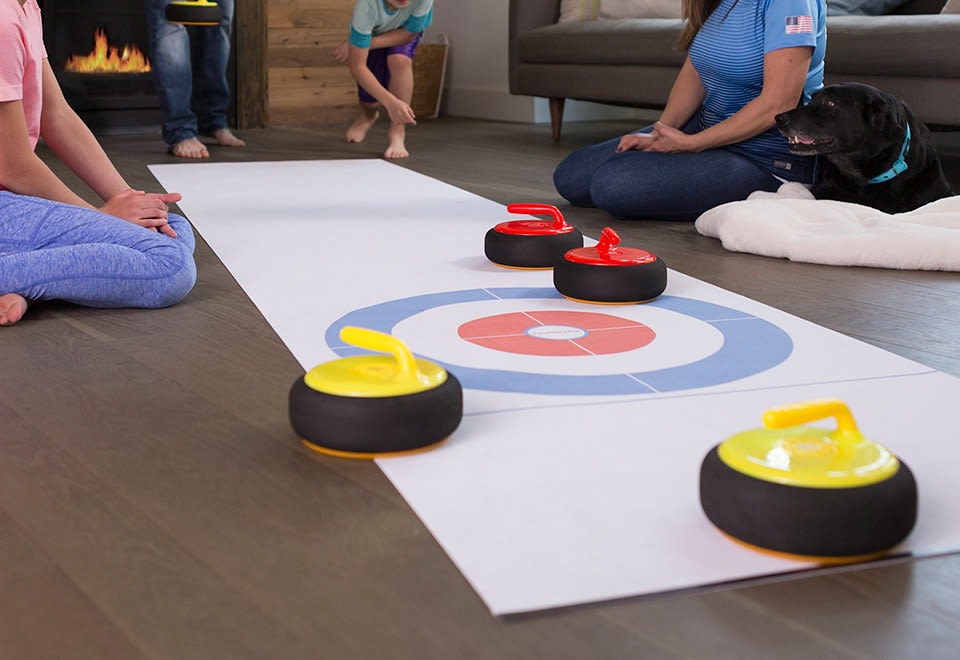 The sides of the hovering curling stones even have little pads to protect them from damage when you knock them together!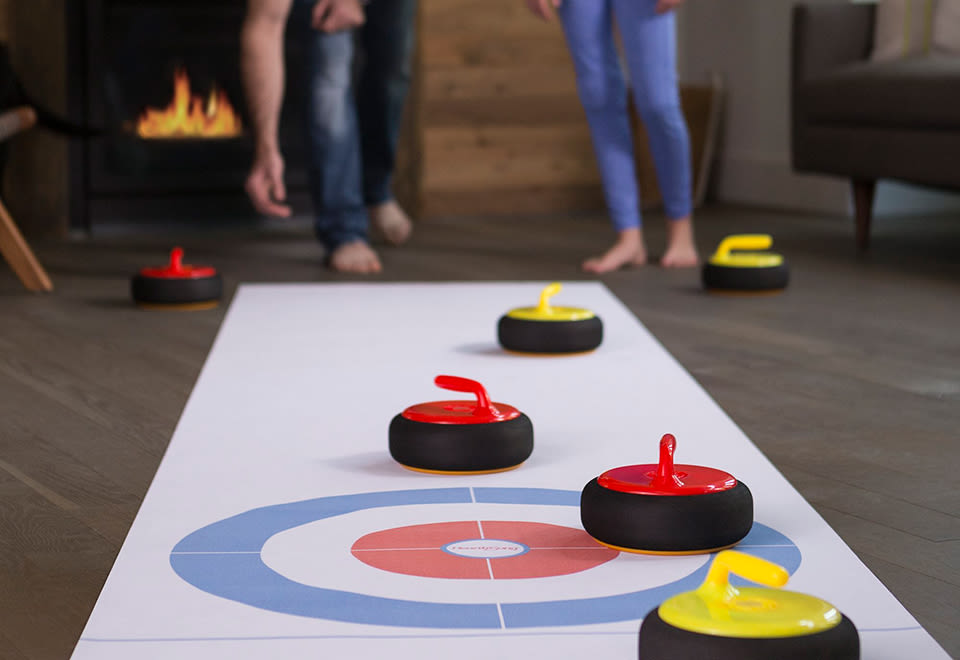 The curling mat measures 11.5 feet long x 2.5 feet wide, and is made from Polypropylene!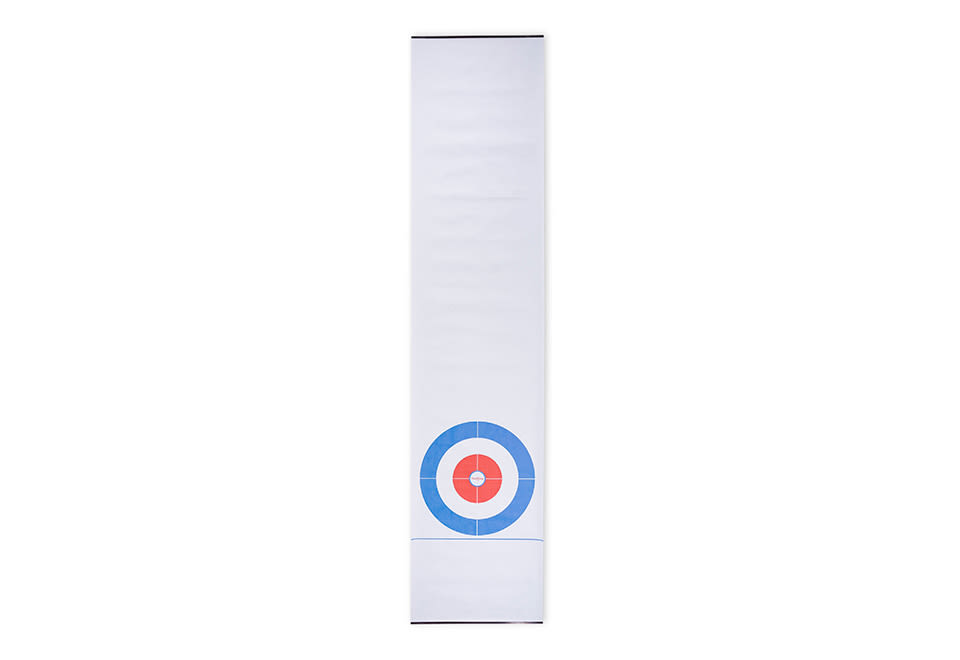 Check out the electronic hovering curling set indoor game in action via the video below!
Subscribe To Our YouTube Channel