Hose Hooker Holds Garden Hose In Place For Bathing Dog, Watering Plants, and More
By Ryan on 06/13/2017 11:05 AM (Updated: 03/11/2019 11:38 AM)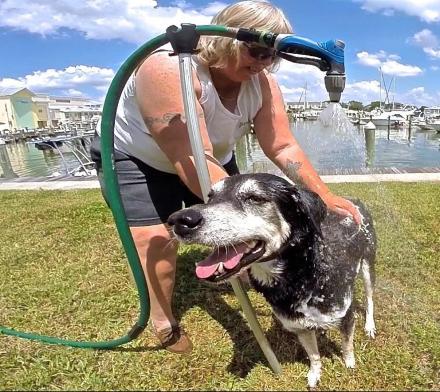 Giving your dog a bath in a regular bathtub is pretty much the equivalent of stabbing a few knives into your back from crouching over so much in an awkward position. Why not do it outside where you have all the room in the world? For one, you don't have to clean up afterwards, and you don't have to worry about any water getting anywhere that it shouldn't. The Hose Hooker as so it's called is a device that will hold your hose up a few feet in the air, to give a shower-like experience for your dog.
Not only great for showering your dog, but the Hose Hooker can also be used to bathe yourself, for watering outdoor plants or gardens in lieu of a sprinkler, for use on boats or RVs, or just using it to clean off those hard to reach areas like gutters, awnings, or the top of your SUV.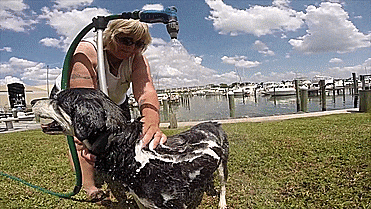 The dog shower hose holder is adjustable from 31 inches to 53 inches long, has a hook on the end of it that allows you to snap your hose in to keep it in place with the other end that can stab into the ground, and is a perfect way to scrub your dog outdoors in the grass.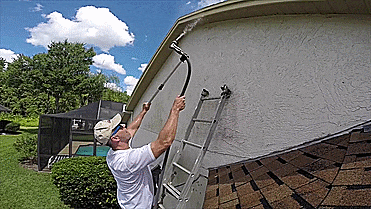 Check out the Hose Hooker in action via the video below.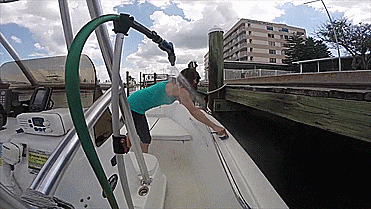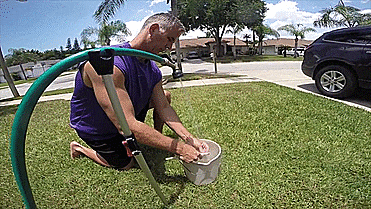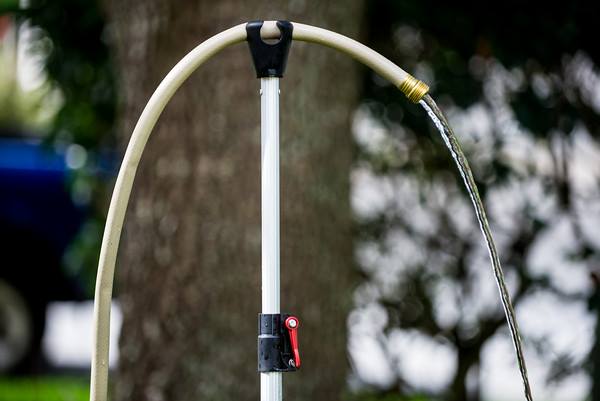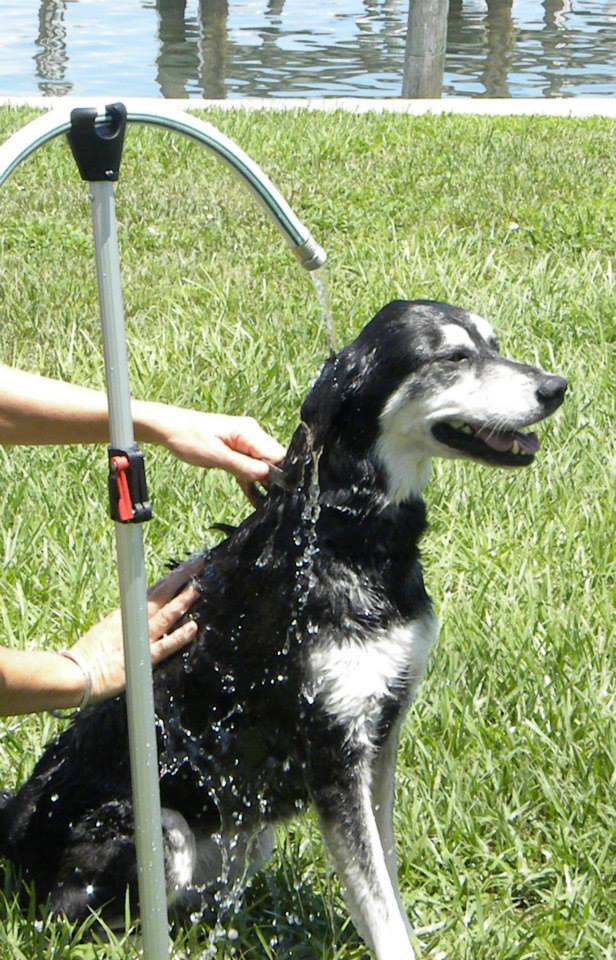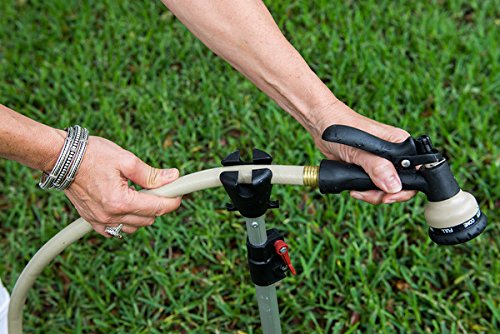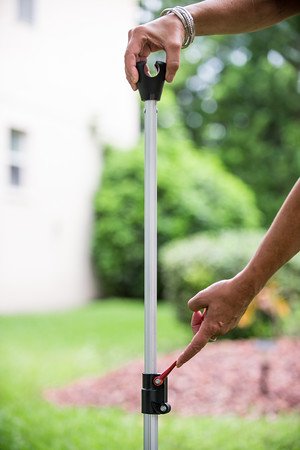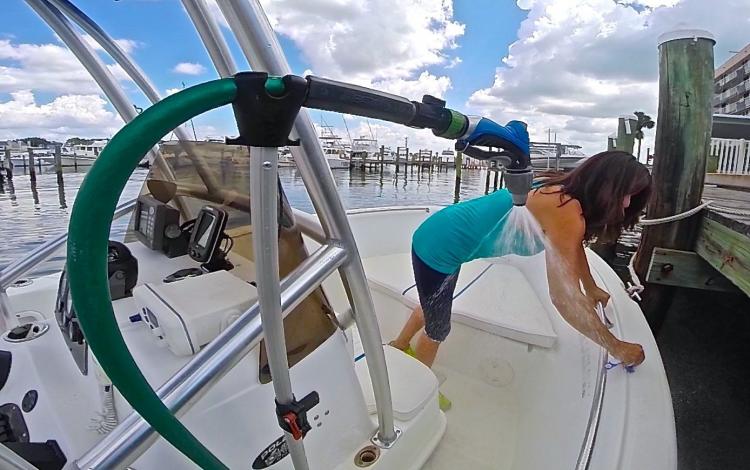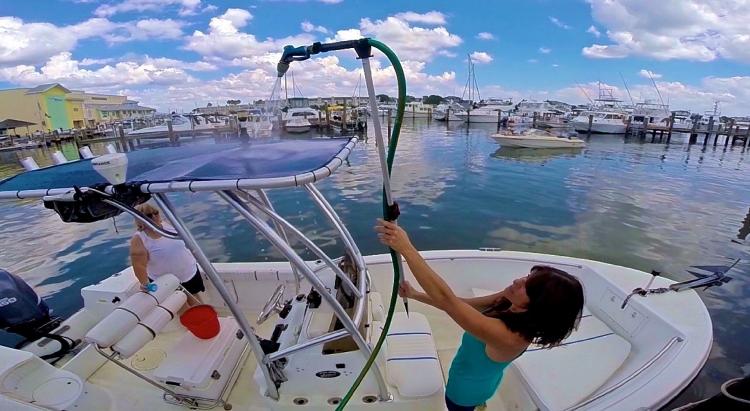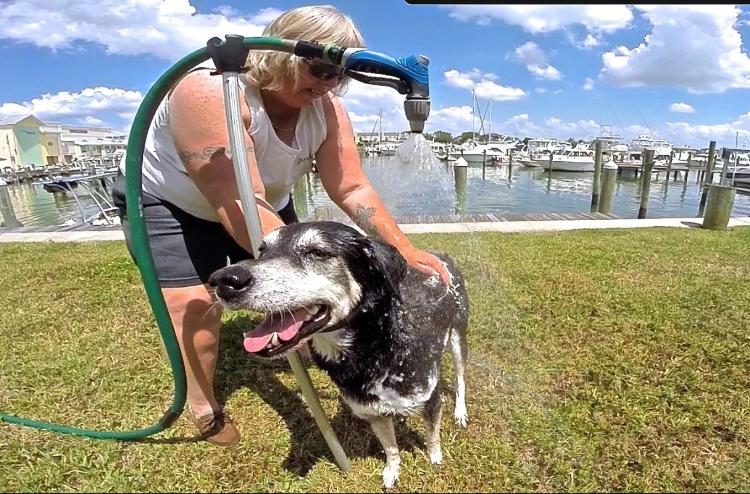 Subscribe To Our YouTube Channel