The Hoodlum Is a Sleeping Bag For Your Head
By Ryan on 04/13/2018 2:15 PM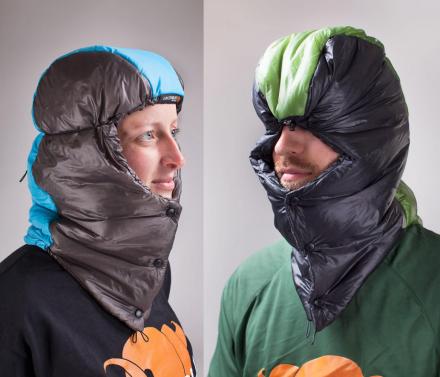 It certainly gets cold when you're camping outdoors in the Winter or even late Autumn or early Spring, and even though your body is nice and warm inside your winter-proof sleeping bag, your face is still wide open to be consumed by the cold. The Hoodlum is a mini sleeping bag that attaches to your head so that your body can be in the big sleeping bag, your head can be in its sleeping bag, and you can finally get some proper sleep while out in the great wilderness without waking up to cold eyelids.
Perfect for any avid camper, hiker, or someone who might be staying in Antarctica for a few months, the sleeping bag for your head can not only be used for sleeping, but also used for hiking around in extreme cold in lieu of a hat.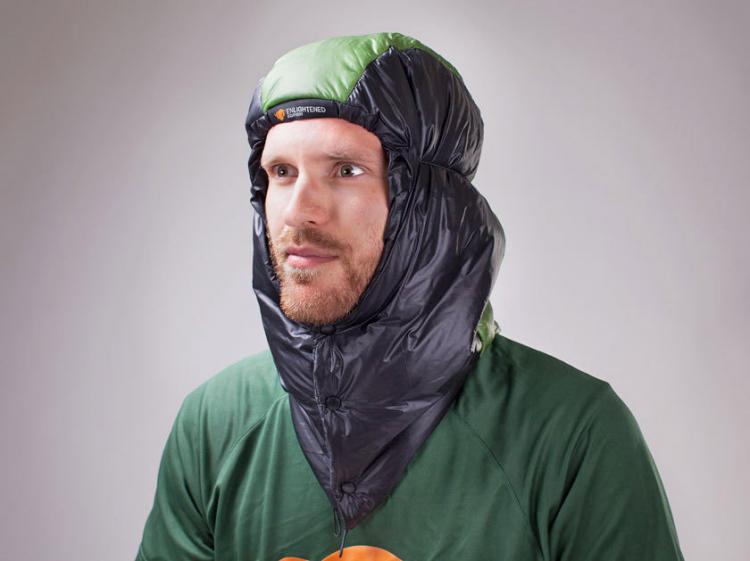 There are two types of head sleeping bag that's available depending on how much coldness you'd like it to withstand. There's a smaller 2.1oz APEX that will work for 20-40 degree Fahrenheit weather, or a 4oz APEX version that's rated for 0-20 degrees Fahrenheit. But don't worry, either one will make you look amazing!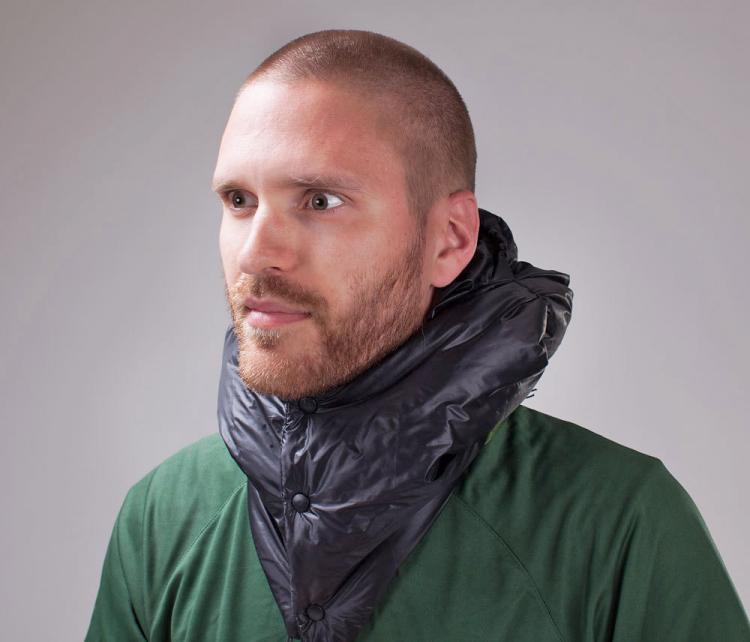 The Hoodlum Head Sleeping Bag is made from very lightweight and breathable phantom 10D fabric, is water resistant, is insulated with Climashield Apex synthetic insulation, and comes in three primary colors to choose from, along with a plethora of different accent colors to choose from.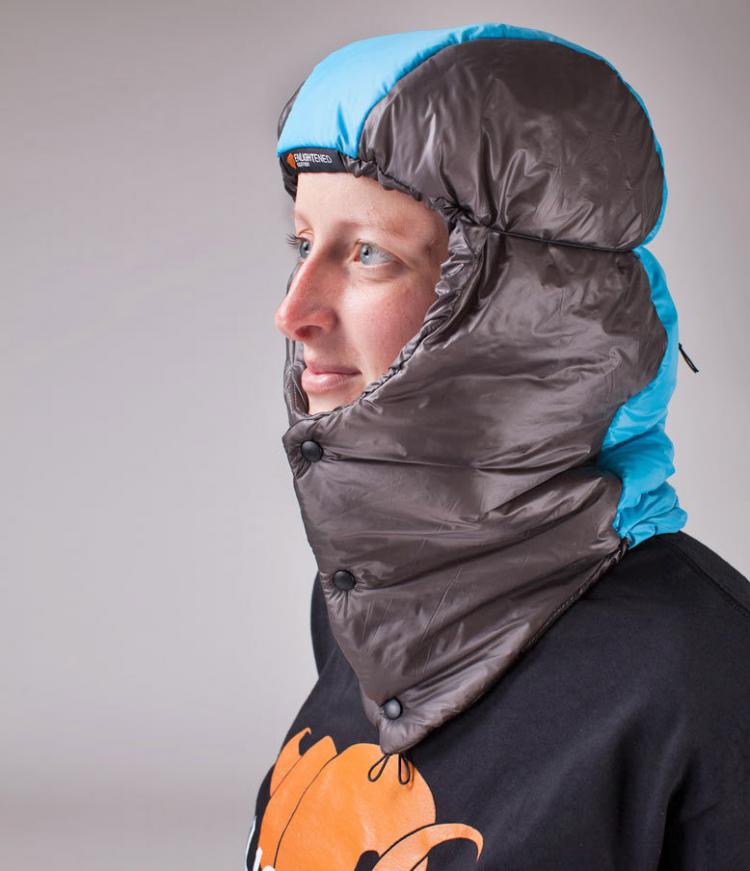 The Hoodlum has a face enclosure that can either be left open for your entire face to be exposed, or pulled tight so that just your nose and mouth are exposed for sleeping.