This Creepy Fingers Mug Lets You Hold Hands While Sipping Your Coffee
Date Published: 04/09/2020 7:17 PM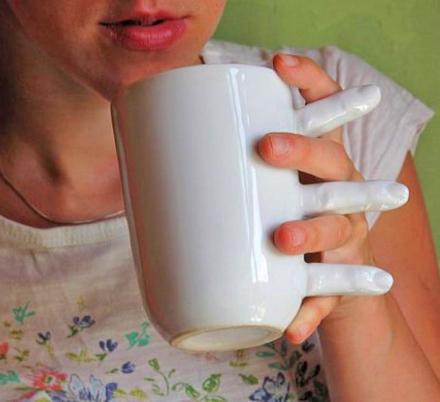 In these weird times where we can't get within 6 feet of anyone, sometimes it's nice to just think about how you could hold hands or be close to someone without having to wear a hazmat suit. Well, someone was thinking ahead when they invented this weird, creepy, yet quite ingenious holding hands coffee mug. It's mug with fingers that lets you hold hands with your mug while you sip your coffee.
The holding hands fingers mug may look cool at first glance, but I can only assume it would scald your hand should you hold it while it contains super hot liquid like coffee or tea. I guess you could always just grab a finger or two to hold it while sipping hot liquids. I guess it can't be any harder to use than the rock climbing coffee mug, right?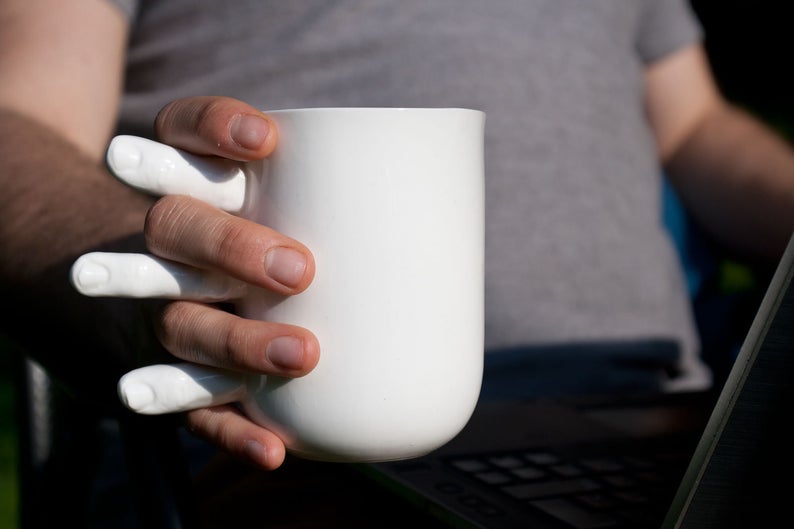 "Intrigue your guests with the quirky porcelain mug with Fingers. This piece of contemporary kitchenware is sure to impress each time you have a dinner party or even high tea. This ceramic mug features three life-like human sized fingers extending from one side, which serves as the handle.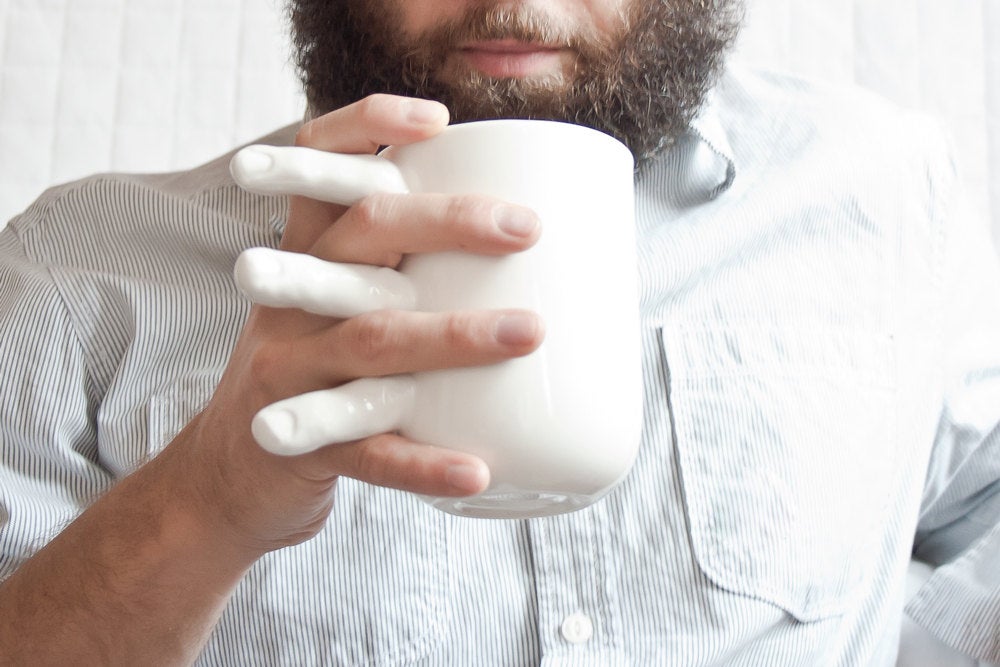 The holding hands fingers mug is made from ceramic, is dishwasher safe, it holds 15.2 oz of liquid, and it measures 3.2 inches in diameter x 4.7 inches tall.