Helix Citrus Juicer Uses Unique Twisting Mechanism To Extract Juice
By Ryan on 05/02/2017 10:45 AM (Updated: 05/05/2017 8:44 AM)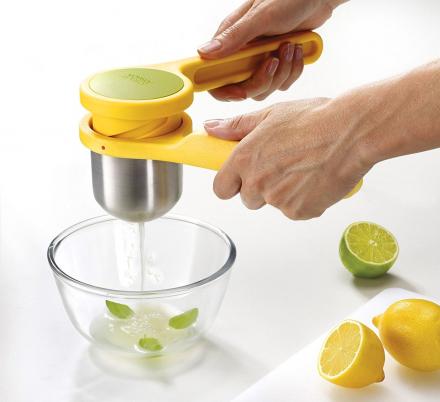 Squeezing some citrus juice into your drink or onto your food usually results in someone getting a splash of acidic juice in their eyeball, as well as getting sticky lemon or lime juice all over your fingers and having to deal with that until you rinse them off. What if there were a way to be able to squeeze bountiful amounts of citrus juice into your food or drinks, without ever having an issue?

Versions:
Citrus | Garlic | Potato Ricer
The Helix is a citrus juicer by Joseph Joseph that uses a unique twisting motion to squeeze the juices out of citrus. The device comes in two separate pieces, one of which has a container where you stick your citrus, and the other goes on top of it. You then connect the grooves in the two pieces and squeeze the two handles together.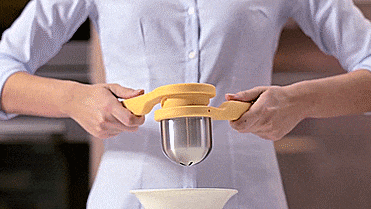 Squeezing the two handles on the juicer together will create more and more pressure on the citrus by pushing the top piece further and further down into the canister where the citrus is sitting. The bottom piece then has a holes in the bottom of it to allow the citrus juice to fall out.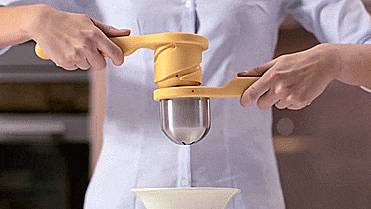 The Helix press actually comes in three different versions for pressing different types of food and liquid. There's one for pressing citrus, one for pressing garlic, and one for making potato rice. You can see all of the options here.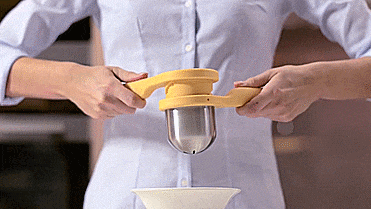 The Helix citrus press is made from durable stainless steel along with a nylon construction, is made up of just 2 pieces which are super easy to clean afterwards, is dishwasher safe, is made from BPA-free and food safe materials, and measures 9.7 inches long x 3.4 inches wide x 3.9 inches deep.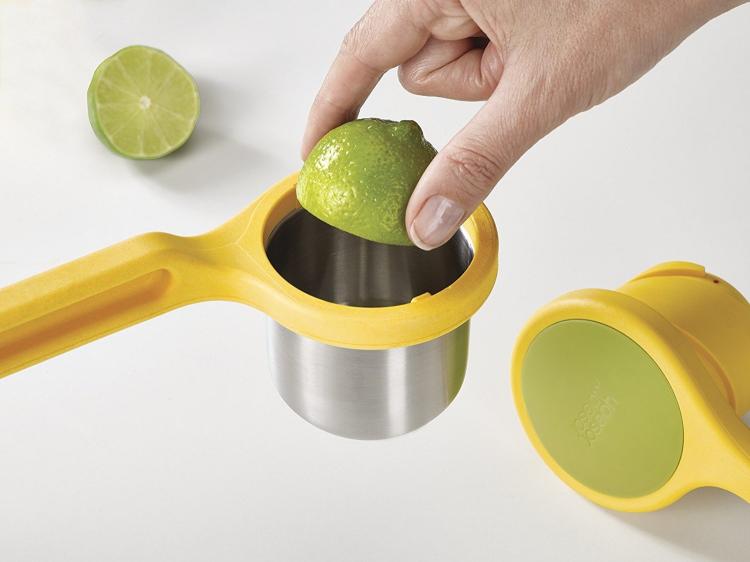 Check out the Helix citrus press with a unique twisting mechanism in action via the video below.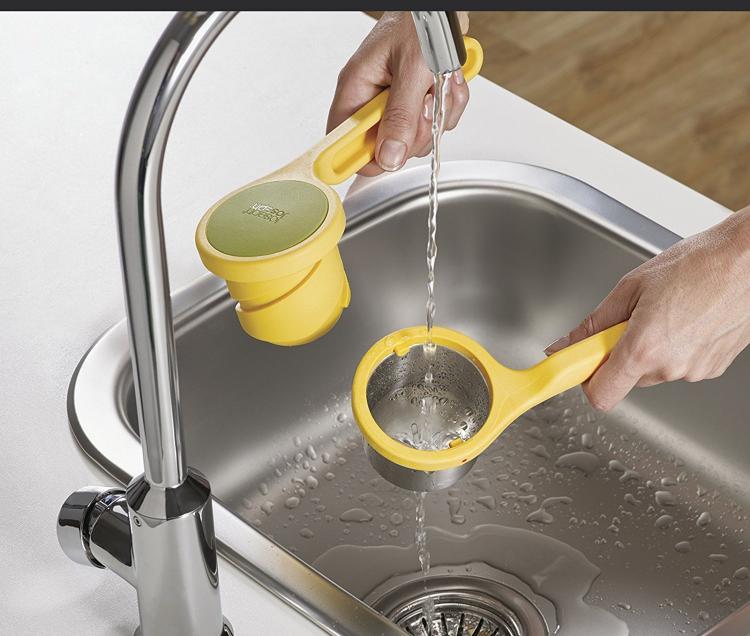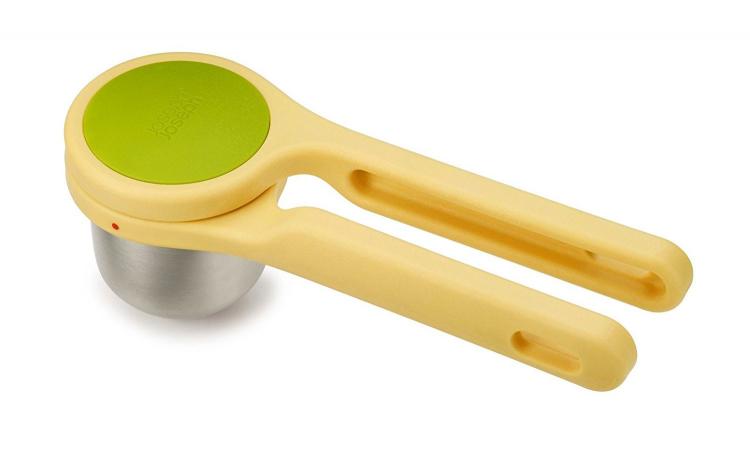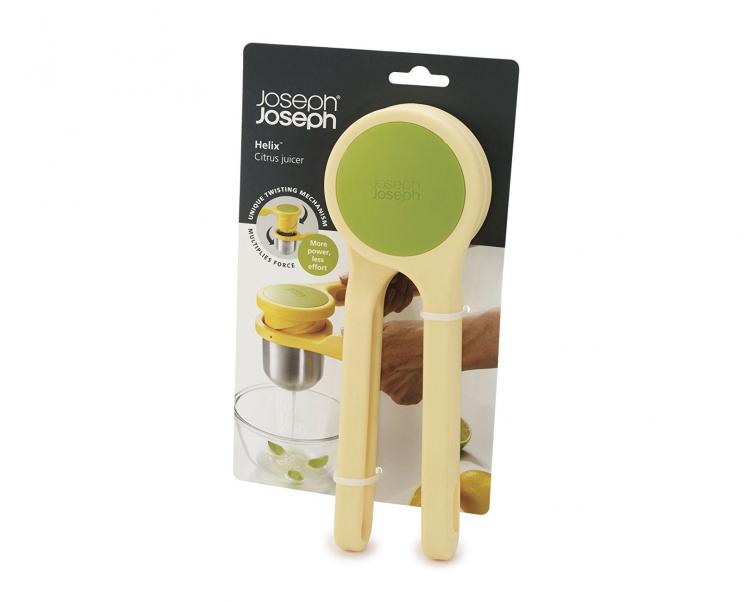 Subscribe To Our YouTube Channel