This Cute Heart Shaped Wedding Drop Box Is a Great Alternative To Wedding Guest Books
By Ryan on 11/06/2020 2:14 PM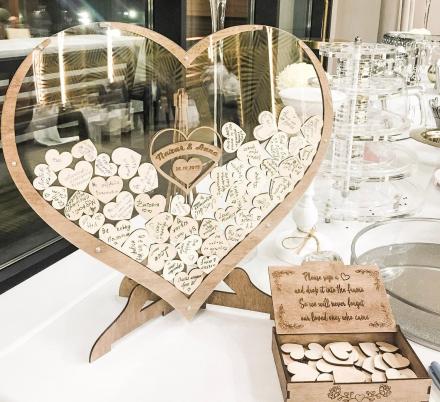 There are plenty of unique and creative ways for people to sign guestbooks at weddings now-a-days, but this new one we found might just take the cake. It's a heart shaped glass container that allows your guests to sign tiny hearts and place them into the container where they would essentially stay forever. The heart shaped wedding guest book then makes a perfect piece of decor that you can place in your home to remember that special day forever while being able to read everyone's message instantly whenever you feel like reminiscing.
They're called wedding drop boxes, and they're a great new alternative to standard wedding guest books, and it's especially cool when there's something unique and creative about the dropbox, such is the case with this incredible glass heart shaped drop box.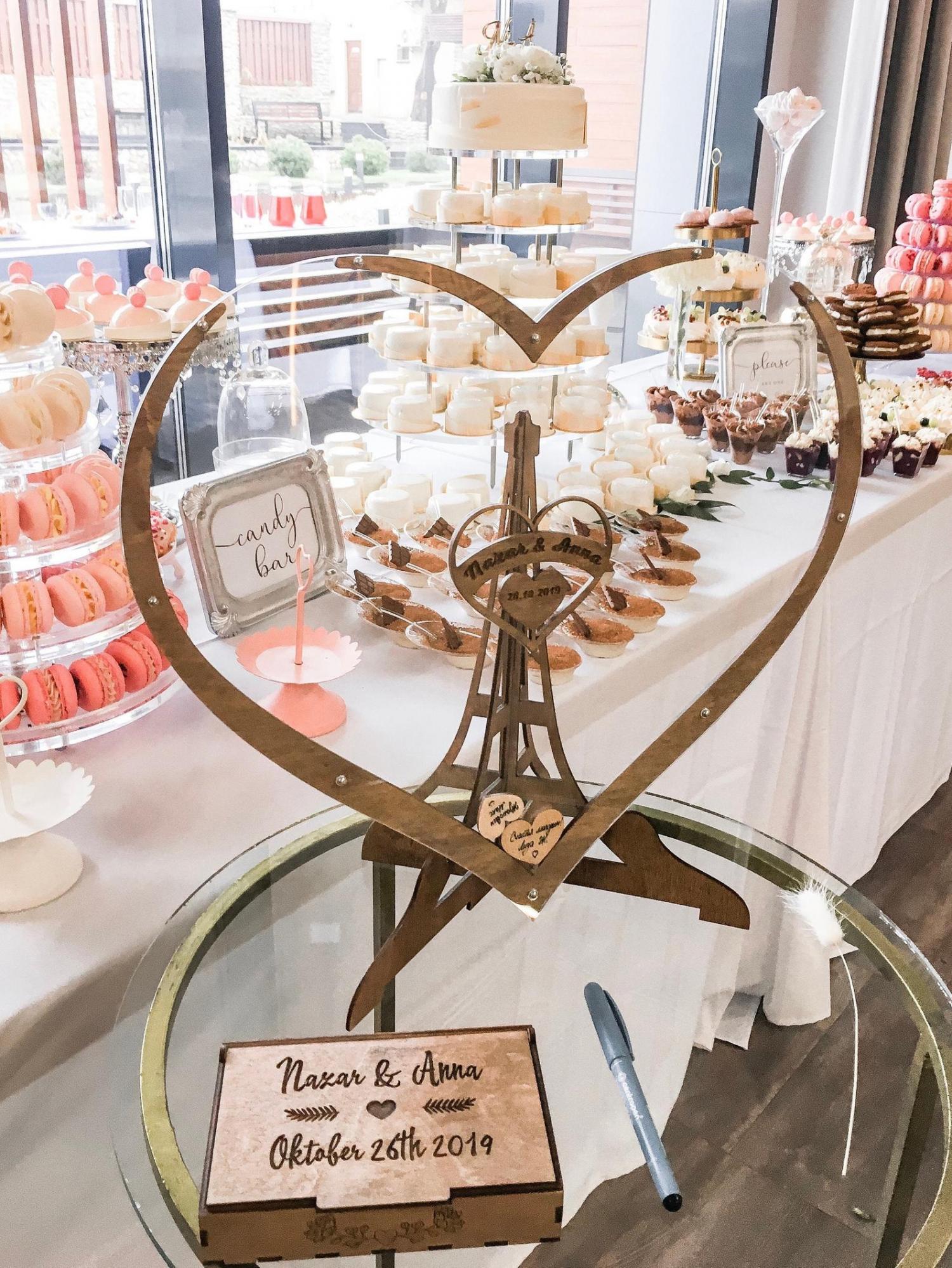 It's made and sold by Etsy shop WeddingByEli, and it comes in many different sizes to accommodate the right amount of people that will be attending your wedding. They're smallest glass heart shaped wedding drop box fits just 30 hearts and goes for around 50 bucks, and their biggest sizes fits 350 hearts ang goes for around 350 bucks. The large price difference is because the more guests you have signing and depositing little hearts into the drop box, the bigger the glass heart will have to be.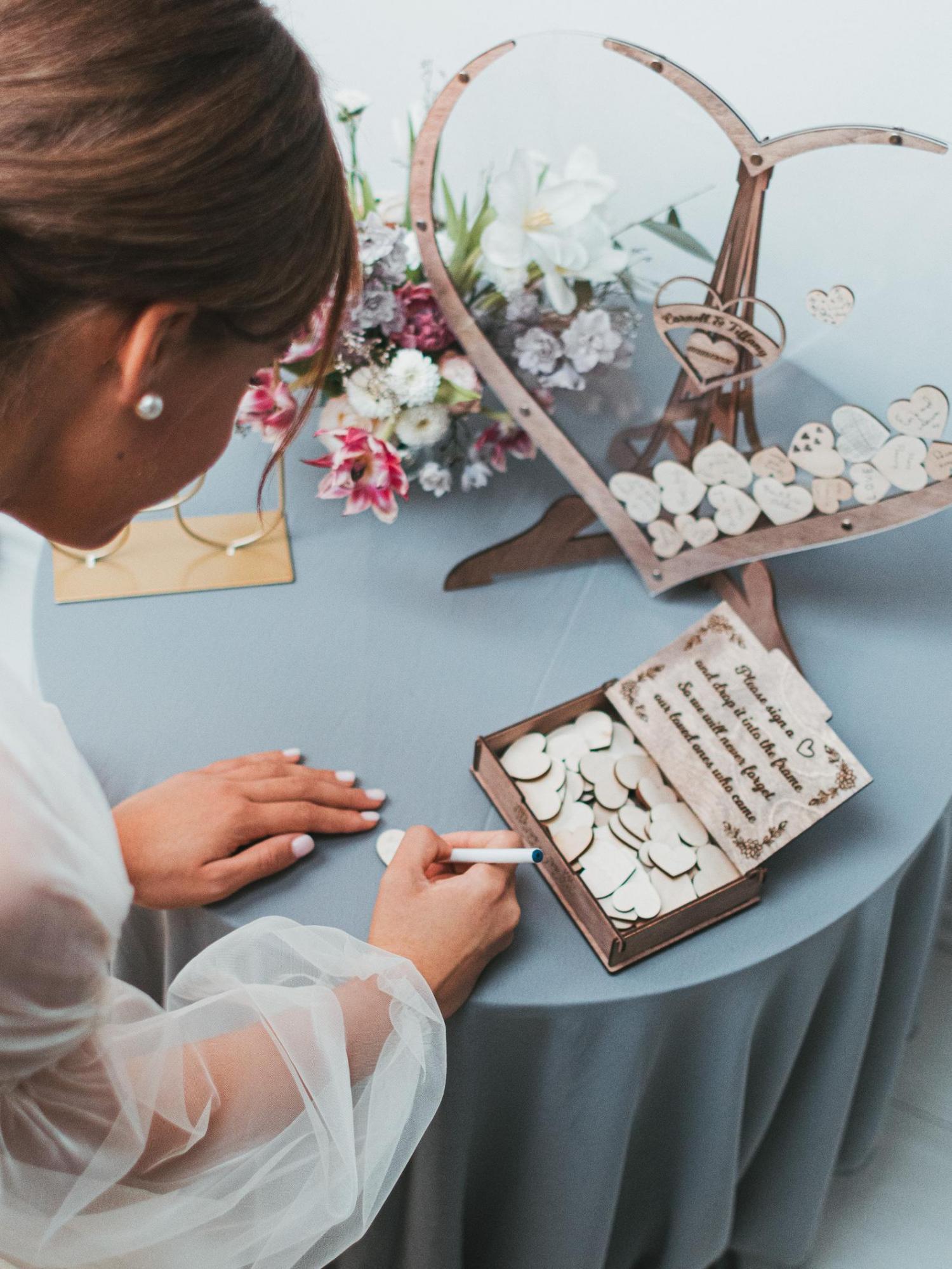 The heart shaped wedding drop box guestbook is made with a plywood frame, transparent acrylic to hold the hearts in, as well as laser engraving for customizations. Sizes for the heart shaped wedding drop box vary from 9-20 inches in height and 10-24 inches in width, and you can also get an optional hearts box that holds the hearts before your guests sign them and drop them into the heart.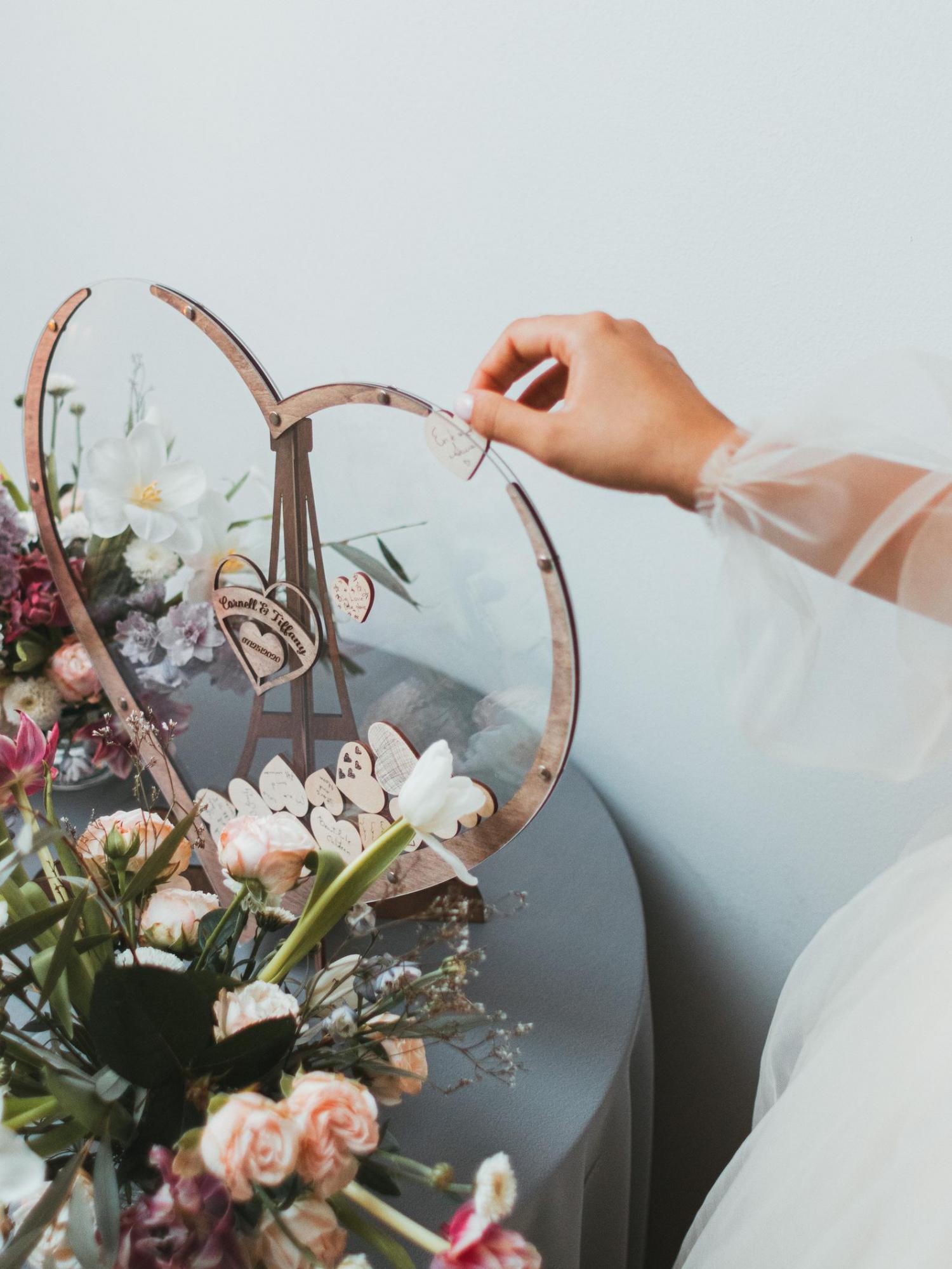 Each guest will be able to write a wish and throw heart in a drop box as a keepsake.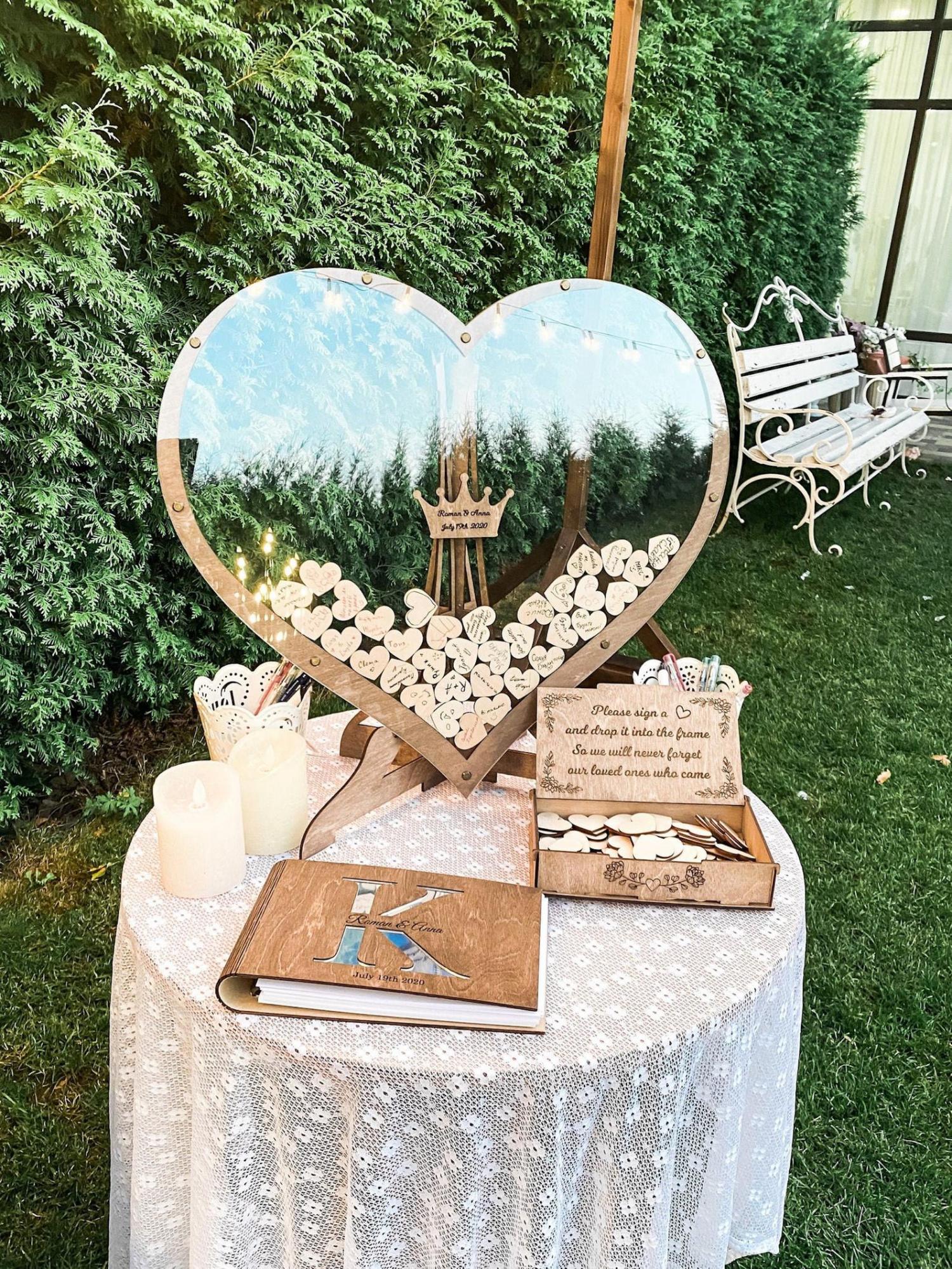 This Alternative Wedding Guest Book will perfectly complement the decor of any wedding and will be a memorable gift.