This Grocery Bag Carrier Lets You Carry Up To 100 lbs Comfortably With One Hand
By Ryan on 04/12/2021 10:55 AM (Updated: 05/11/2021 2:11 PM)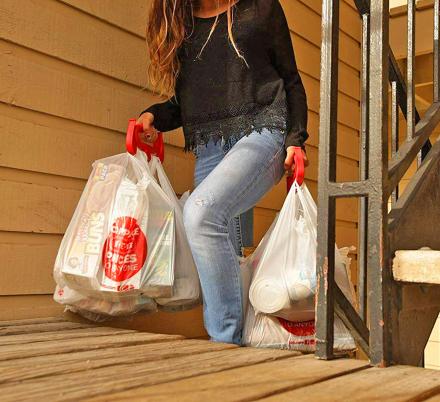 As a wise person once said (probably), "good gadgets make the world go round, and the best gadgets make life as easy as possible." While we may have taken a few artistic liberties with the quote, it's safe to say that the things that make our lives easier are worth investing in. Gadgets that lighten the load are best kept close, to keep our lives carefree and comfortable. Now you can literally lighten the load with this convenient grocery bag handle.
The unique grocery bag carrier makes it way easier to carry groceries as well as a slew of other items, including paint cans fishing/hiking gear, clothing on hangers, large buckets, propane tanks, and more! Featuring a super-ergonomic grip and sturdy hooks on each side, the Mammoth Grip grocery bag holder makes carrying bags and objects easier than ever before.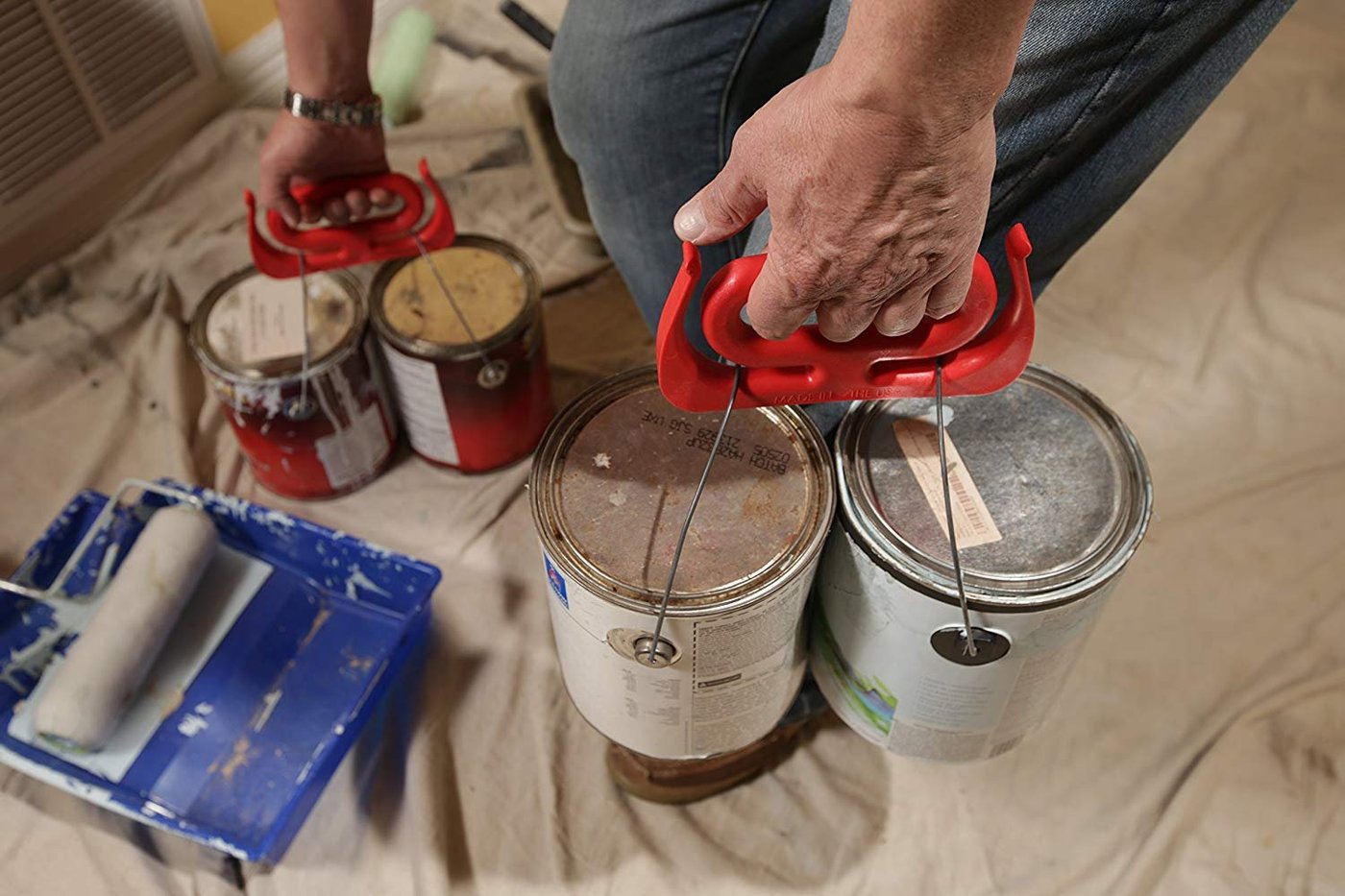 While it's comparable to this grocery bag clip, it's a totally different take on the design of a grocery bag handle.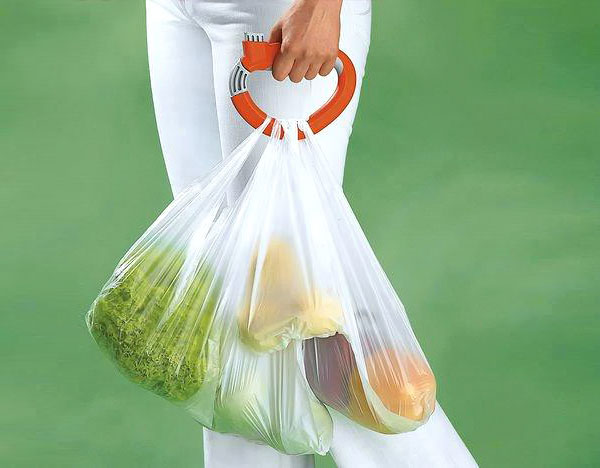 Each purchase comes with two of the bag handle carriers, which are also made in the USA out of 100% recyclable plastic. Use them with your reusable bags and recycle them someday to make them as sustainable as possible!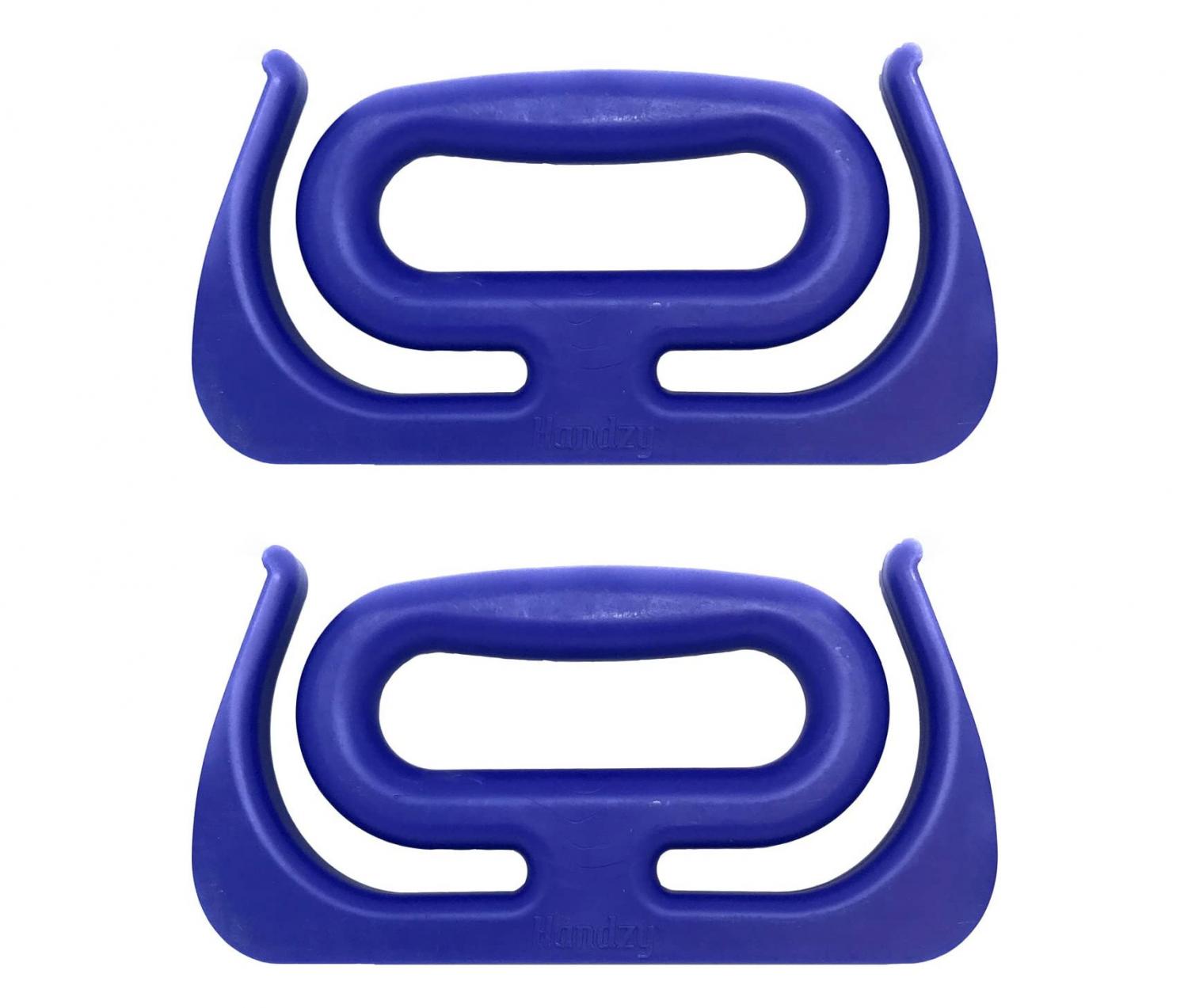 Offered in purple, red, or blue, these bag carrier handles have a maximum weight recommendation of up to 100 pounds and measure 11 by 9 by 1 inch in size, weighing just 10.4 pounds themselves.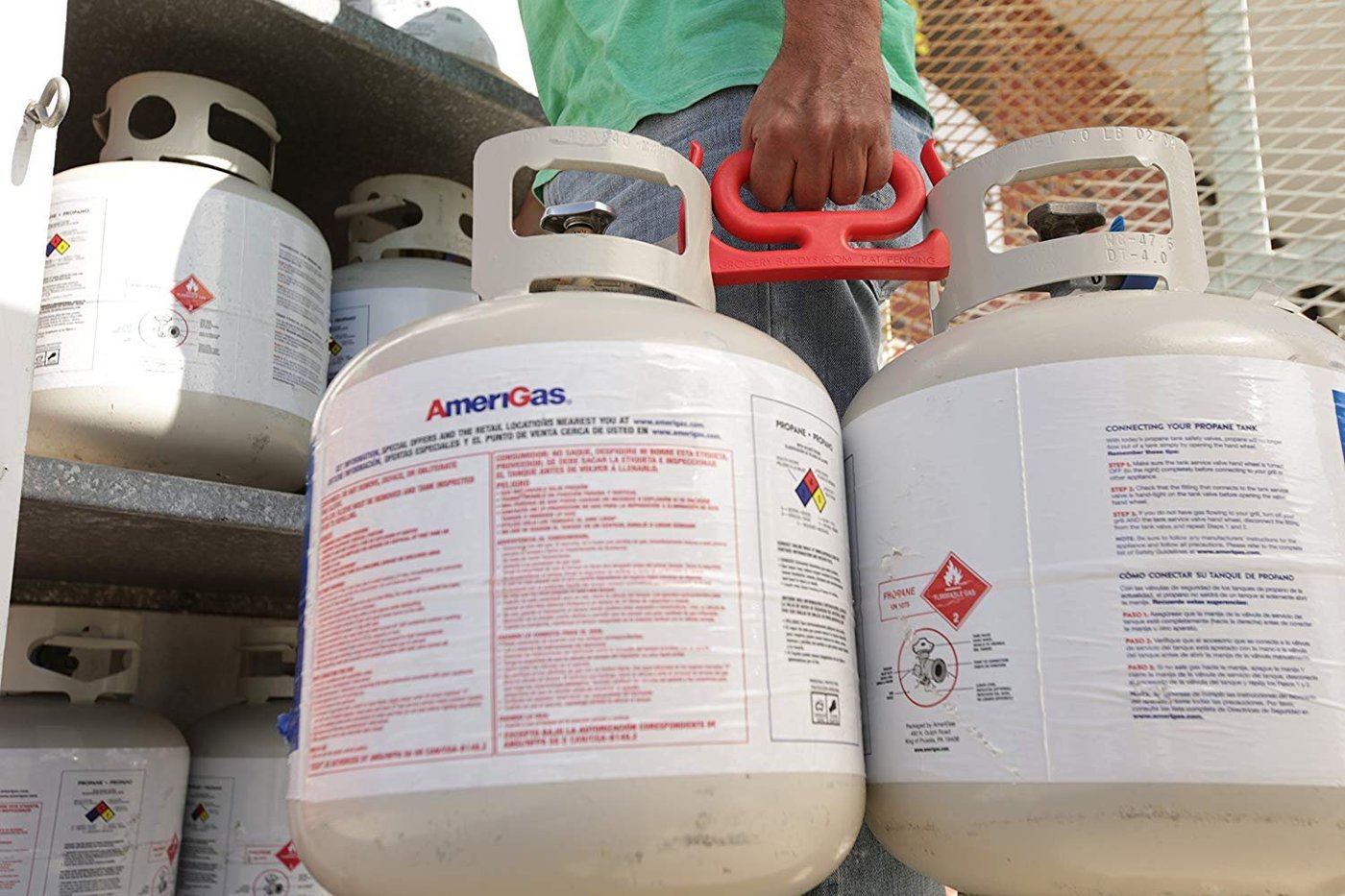 One reviewer, Jennifer, recommends the grocery bag holders for anyone living in an upstairs apartment. In a review, Jennifer wrote, "These little things are very durable and allow you to carry lots of heavy grocery bags all at once. I recently moved into a third floor apartment, and I will never leave without one of these again! I have asked myself several times where these things have been all my life! Other similar products like the ones you can buy in the grocery store do not come close to the durability or quality of these. I highly recommend them to anyone who does grocery shopping!" Call it wisdom or call it laziness, simplifying our lives is the name of the game in 2021. So if you want to make your grocery trips and other carried goods a little easier on your body, check out these grocery bag handles for the ultimate bag carrying gadget.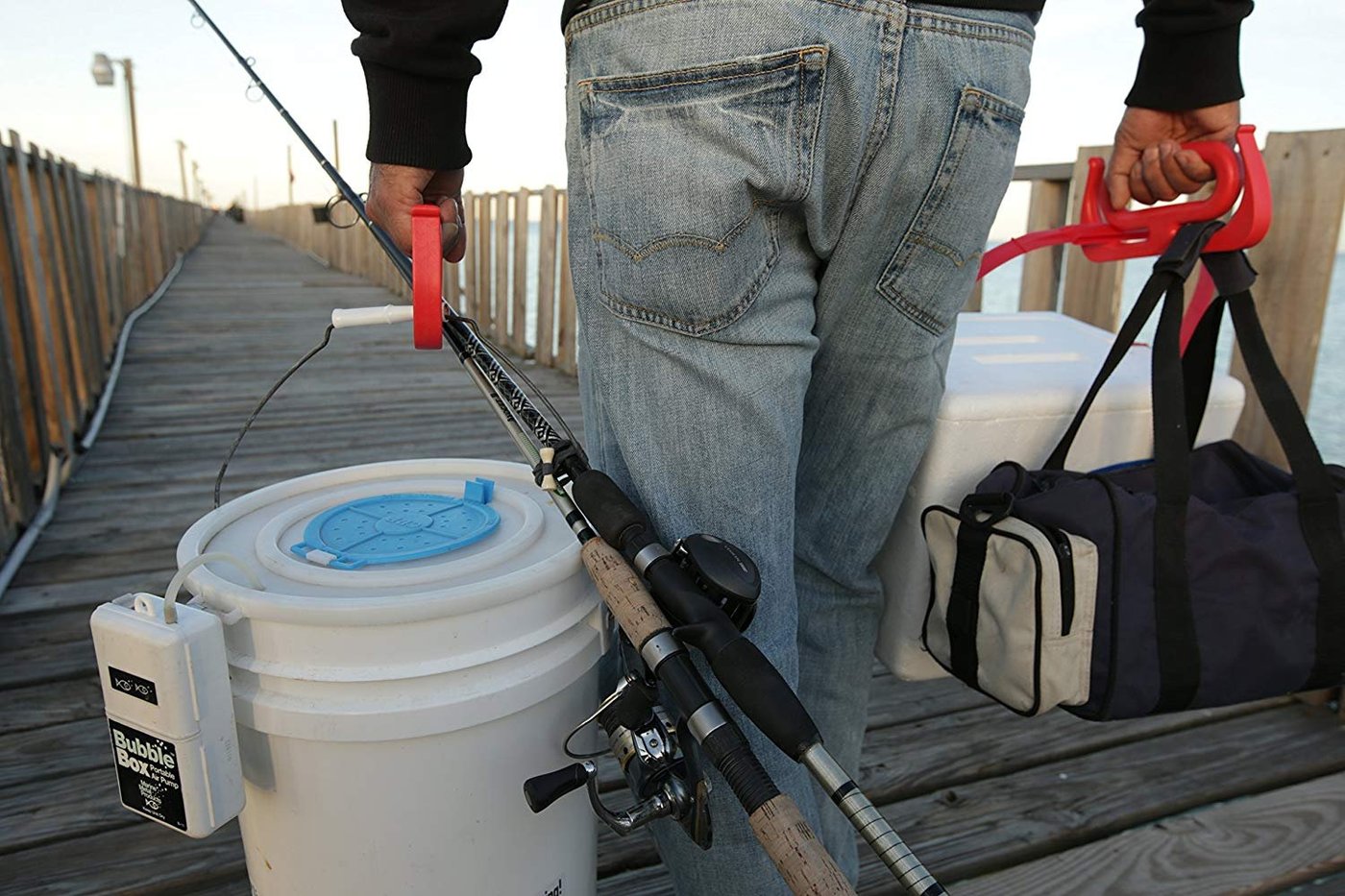 Perfect to keep in a purse, bag, or pocket for whenever you might need to use it!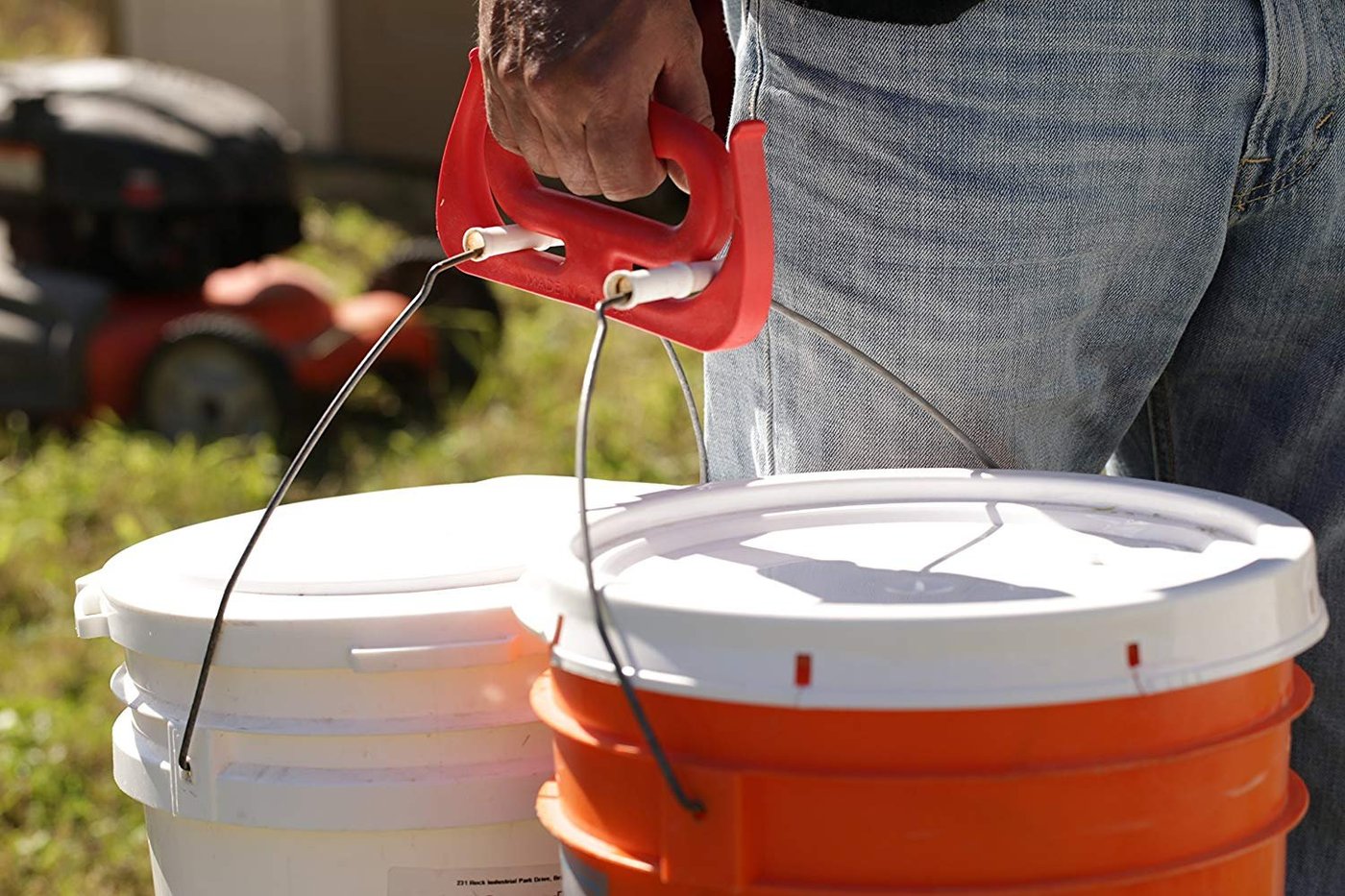 You'll be king (or Queen) of grocery day now that you'll be able to comfortably haul in every bag from the car in one trip!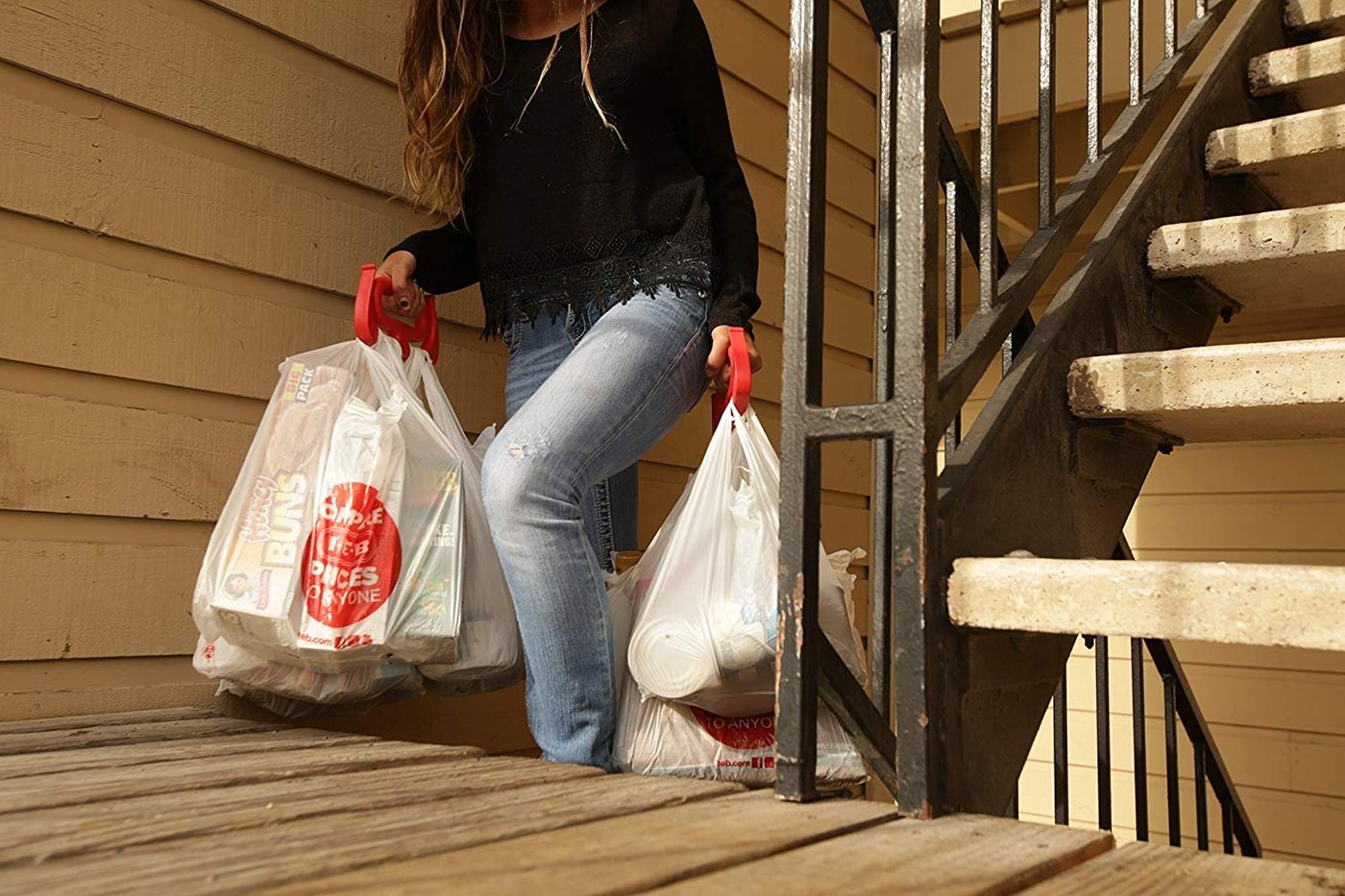 The versatile slots in the each handle helps you carry a ton of different items with ease, including clothes on hangers, paint cans, fishing gear, grocery bags, propane tanks, farming gear, heavy salt bags, and more!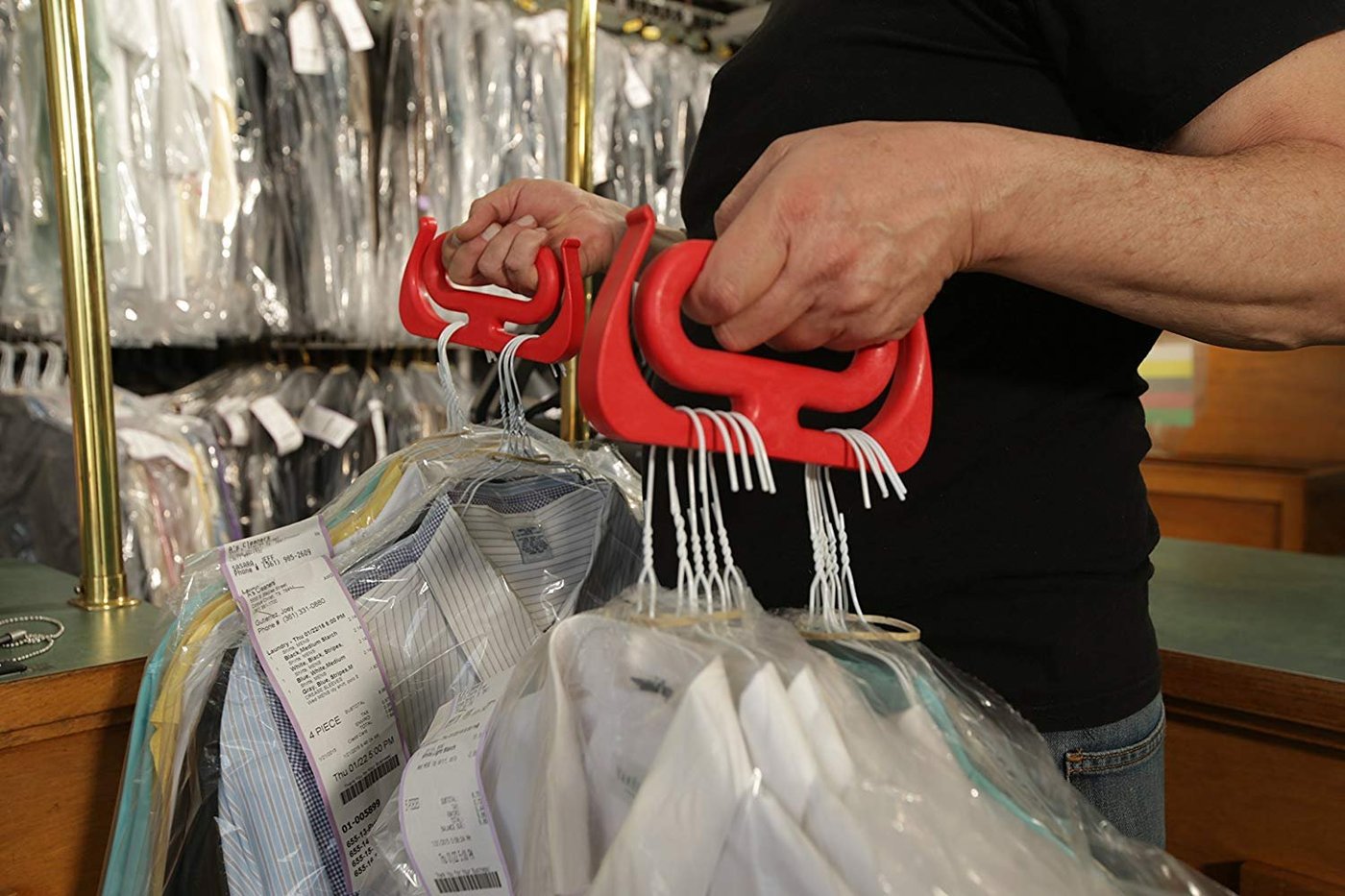 The design of the handle will it make it much easier on your hands to carry very heavy items that would normally make your hands instantly hurt after hauling! Perfect for carrying your fishing/hunting/hiking gear to and from your destination! Also great for getting to your tailgating spot!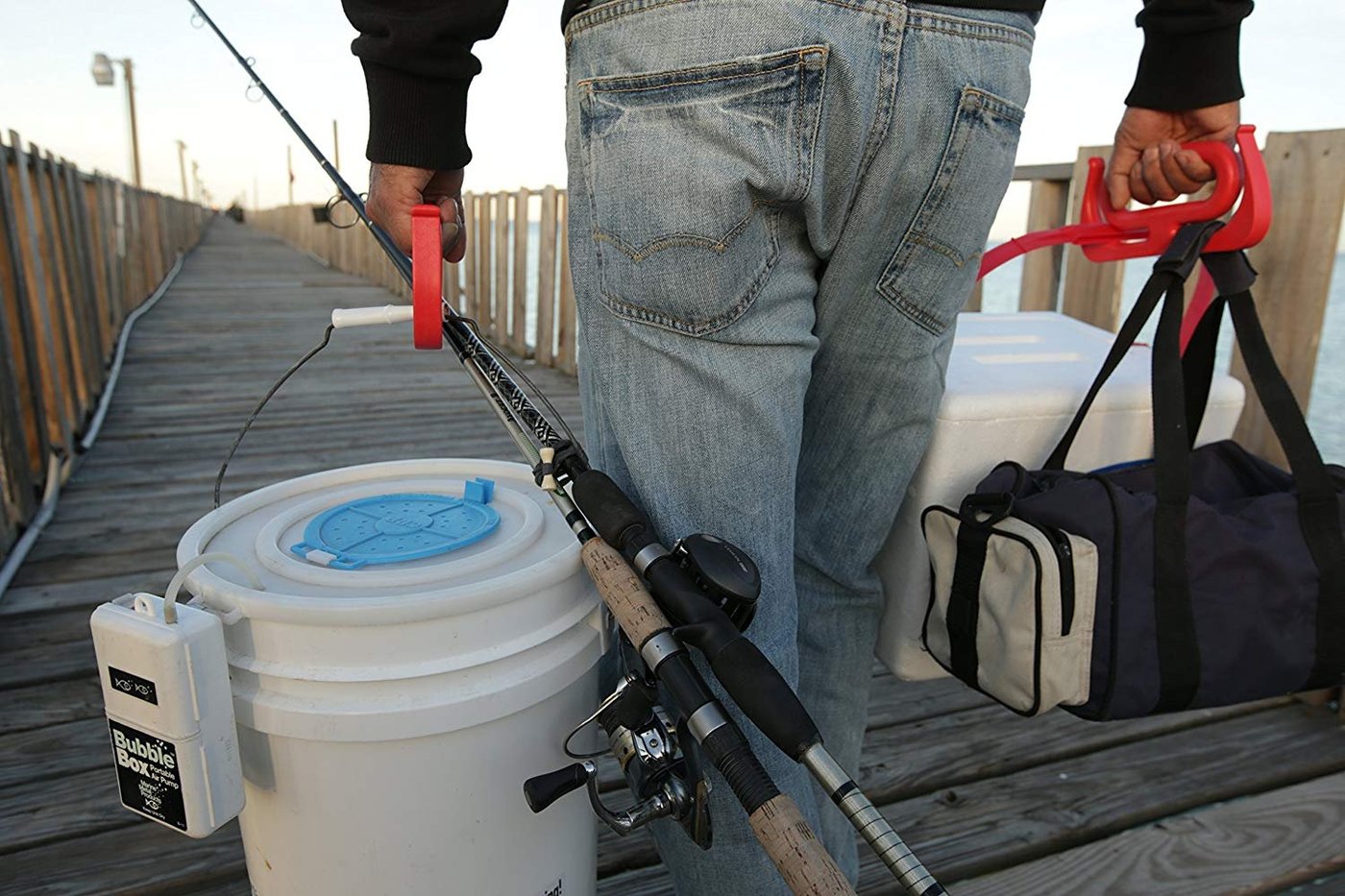 With each purchase you get a set of two grocery bag holders (one for each hand)!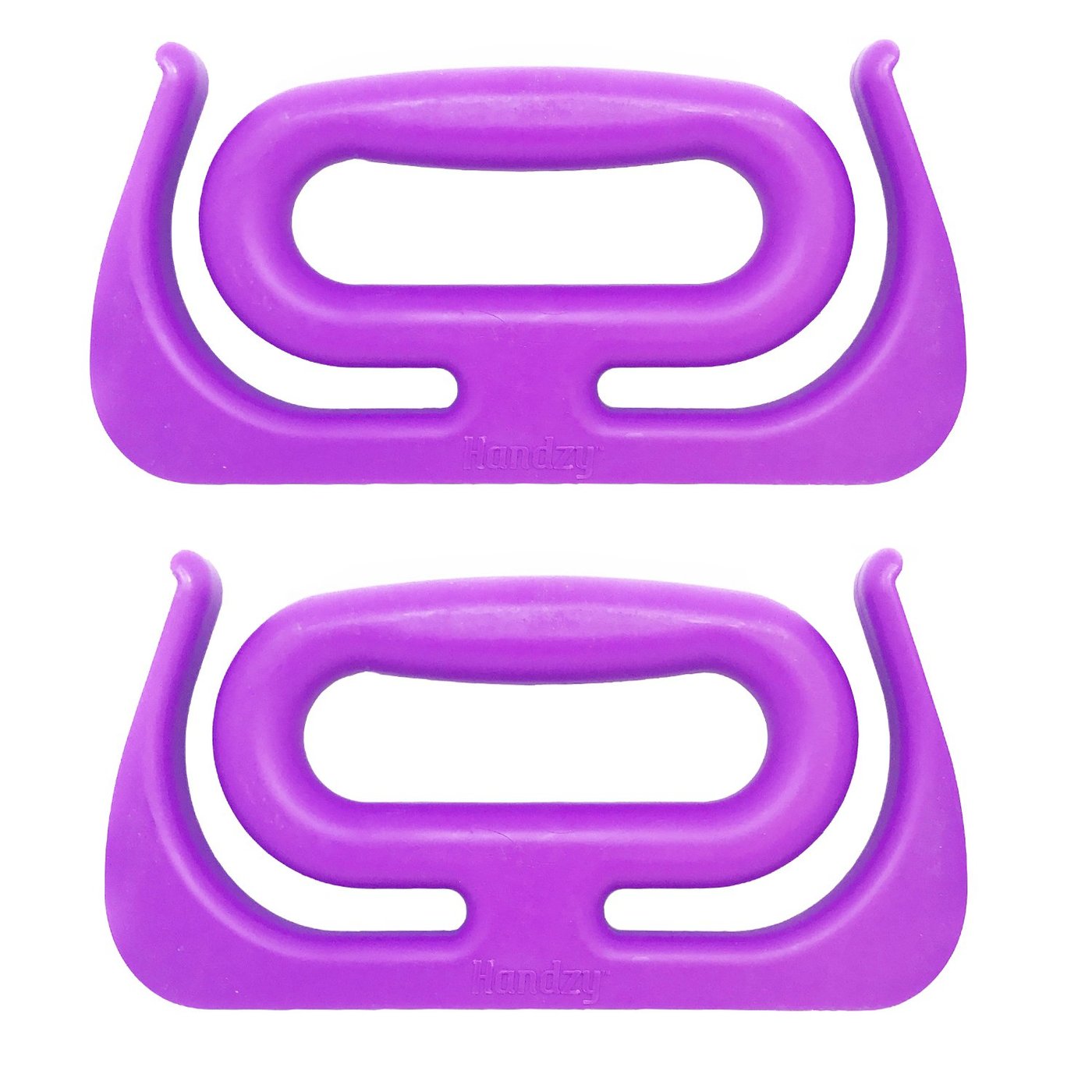 The grocery bag holder comes in three different color options to choose from including red, purple, or blue!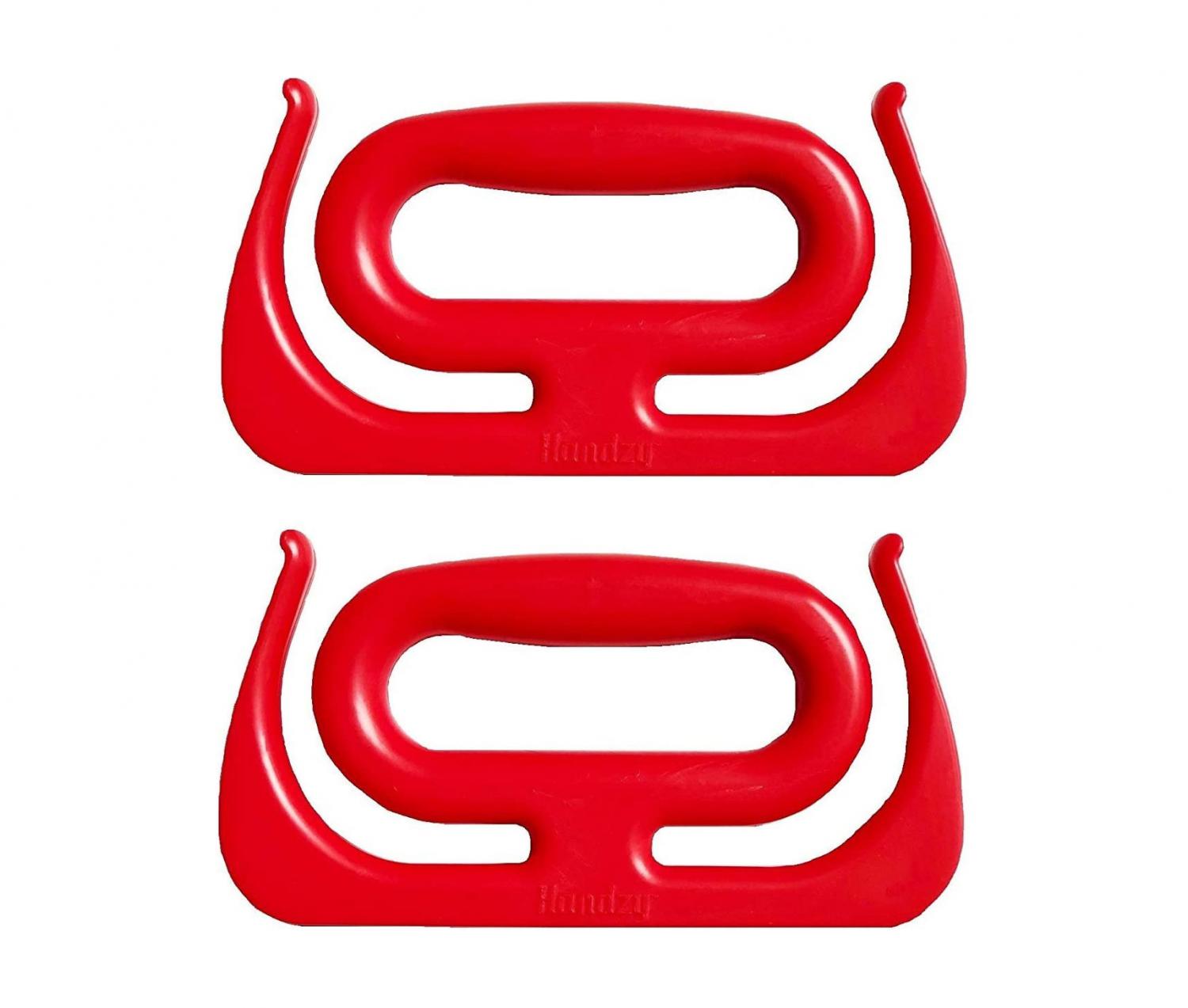 Check out the Mammoth Grip grocery bag holder in action via the video below.
Subscribe To Our YouTube Channel