A Mini Guitar Case Lunchbox For Music Loving Kids (or Adults)
By Ryan on 05/10/2021 1:45 PM (Updated: 04/12/2022 11:10 AM)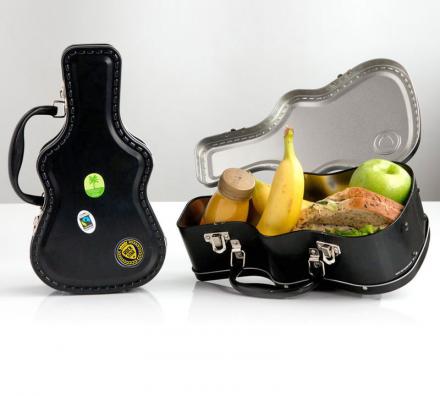 There's nothing that screams "rock star" quite like having your mother pack you a lunch to bring to school or the office. Also there's nothing that screams "rock star" quite like going to school or the office in the first place. In fact, a rock star would most likely never have a packed lunch to begin with, because rock stars would most likely just replace their meals with drugs.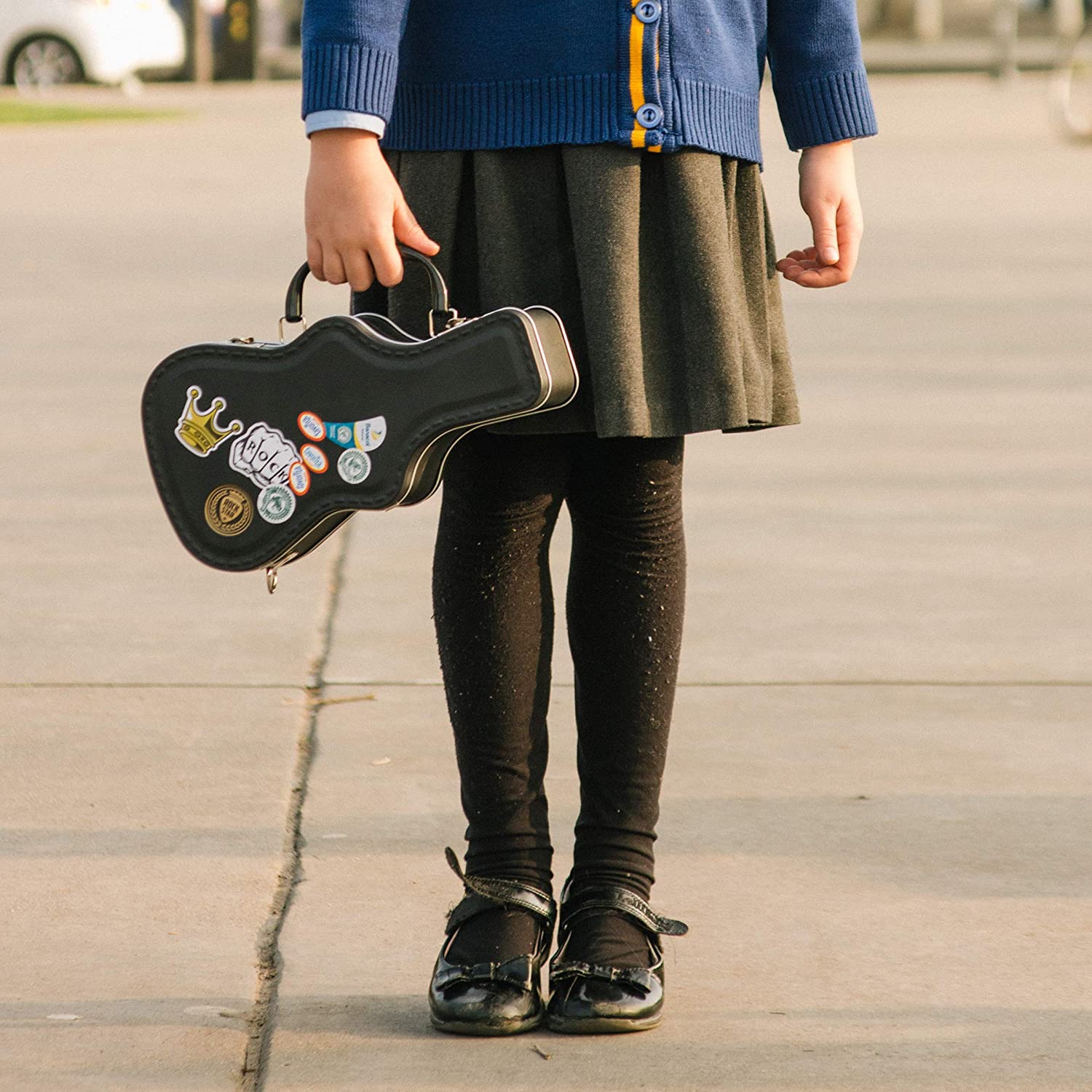 None-the-less this guitar shaped lunch box will still make you the coolest kid in school or the coolest human at the office, that is unless Carl from HR brought his Human Organ Lunch Box again.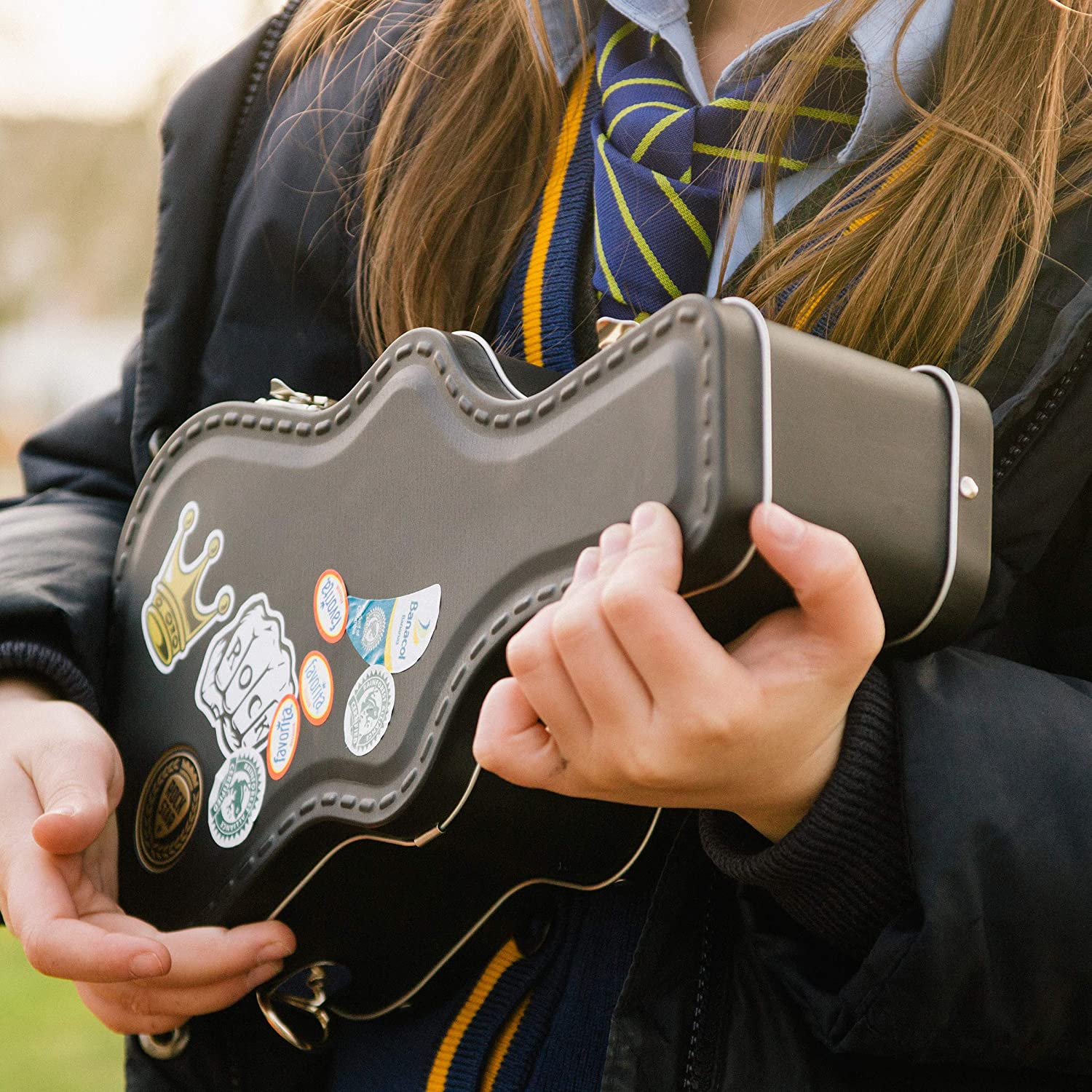 Now the only problem is you'll look like huge poser because you own a guitar case lunch box without actually knowing how to play the guitar.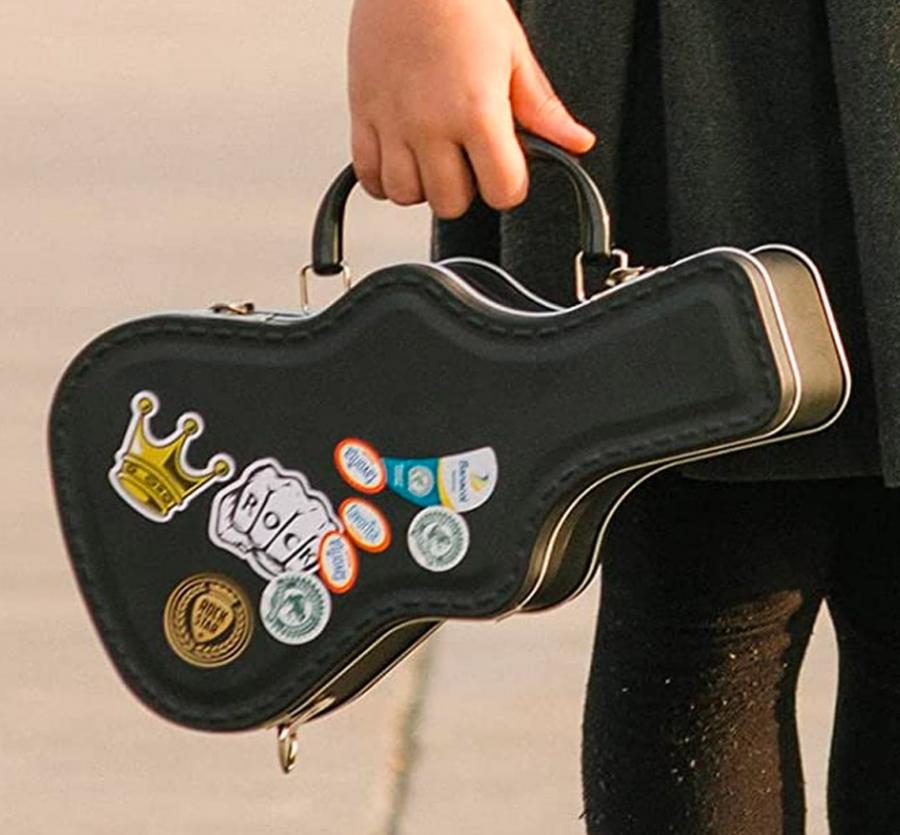 The guitar case lunch box is made from tin with a plastic handle, uses clasps to securely close the lunch box that are similar to clasps you'll find on an actual guitar case, and the lunch box comes with a set of 10 stickers that allows you to pick and choose the stickers that you'd like to decorate your mini guitar case with.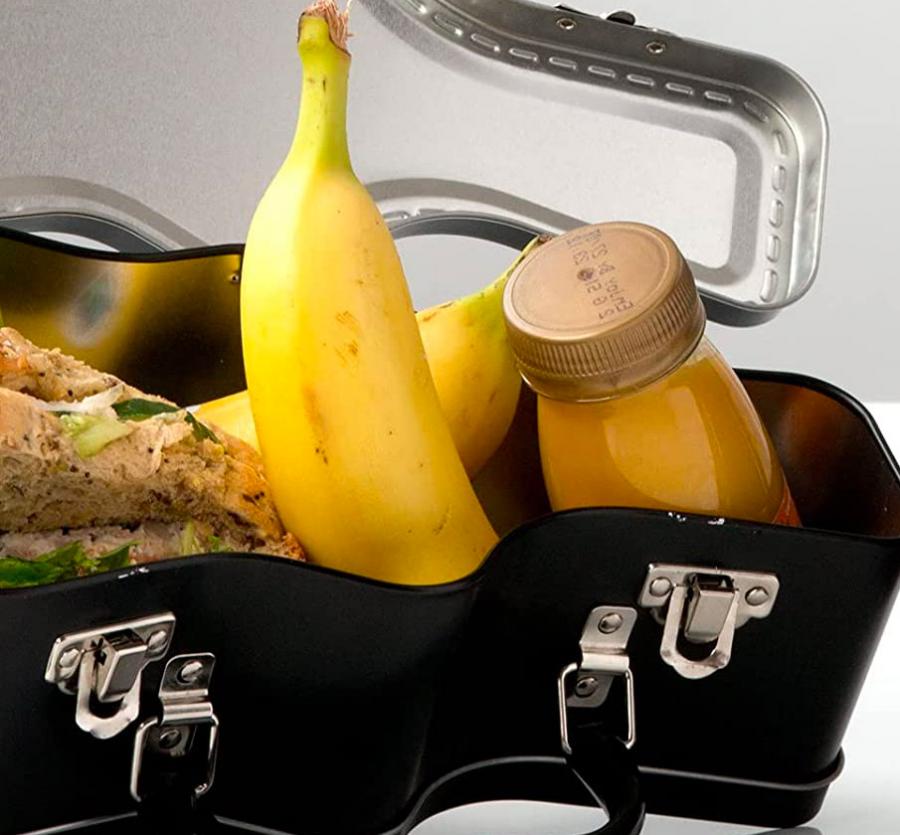 A great way to stand out at school and to let everyone know you play the guitar!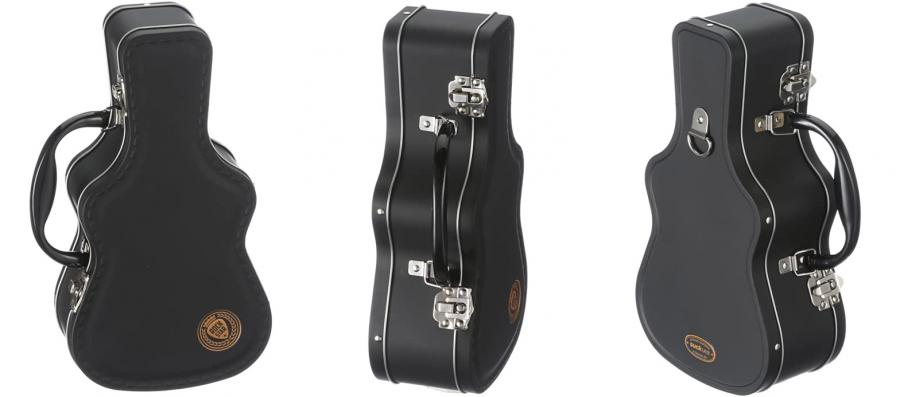 The guitar case lunchbox is a perfect gift idea for a kid who's an aspiring musician, or even an adult guitarist who brings a cold lunch to work!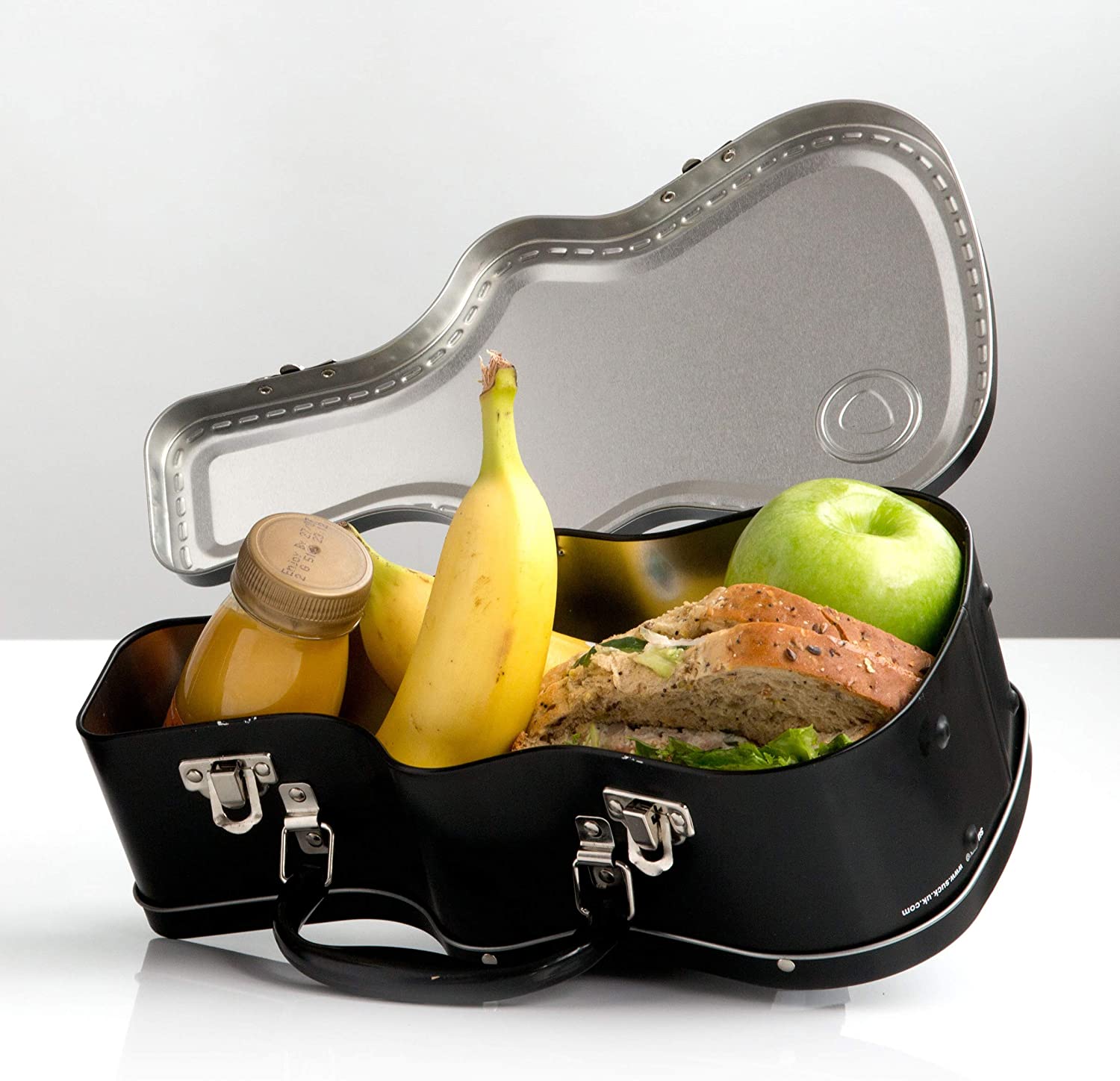 What kid wouldn't love carrying around a mini guitar case lunchbox at school?! I know I wouldn't loved it!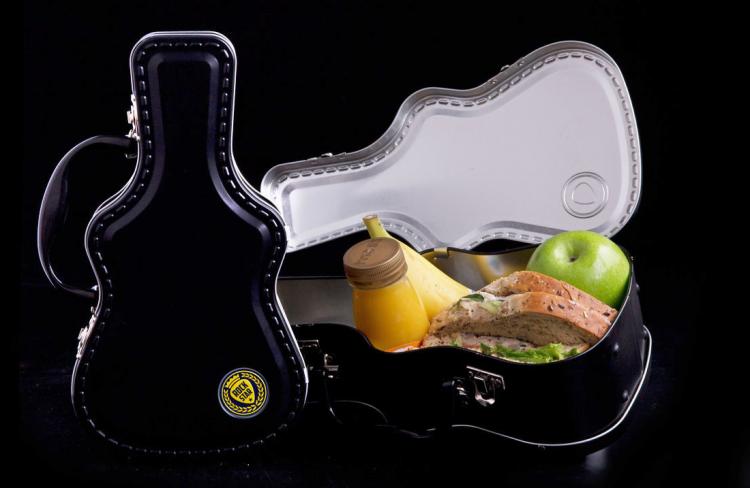 There's even another lunch box that's made to look like a mini guitar amplifier! You can check this one out here!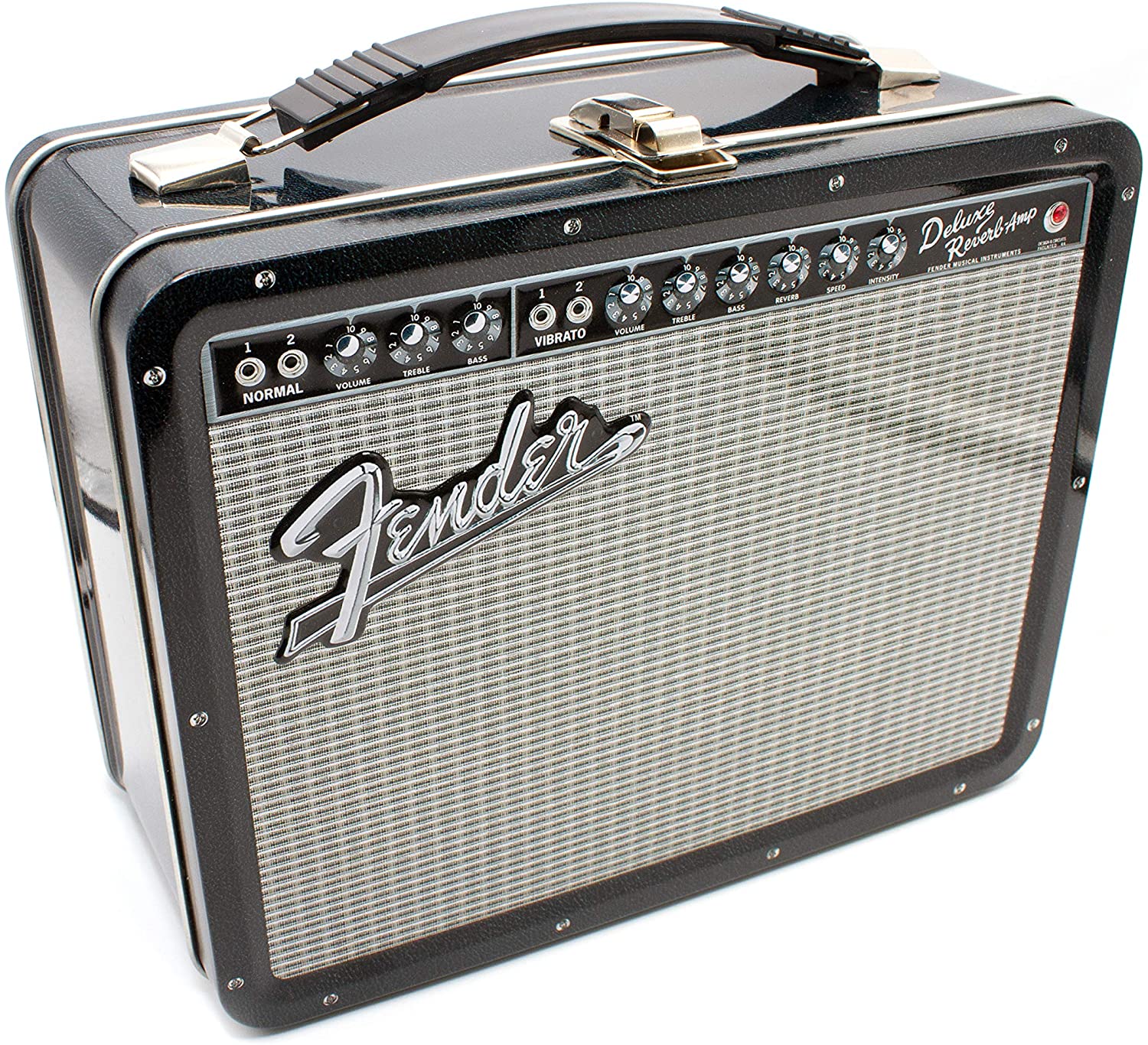 Get this one here
The guitar amplifier lunchbox states that it's not actually made to store food, but no one will tell if you actually use it as a lunchbox!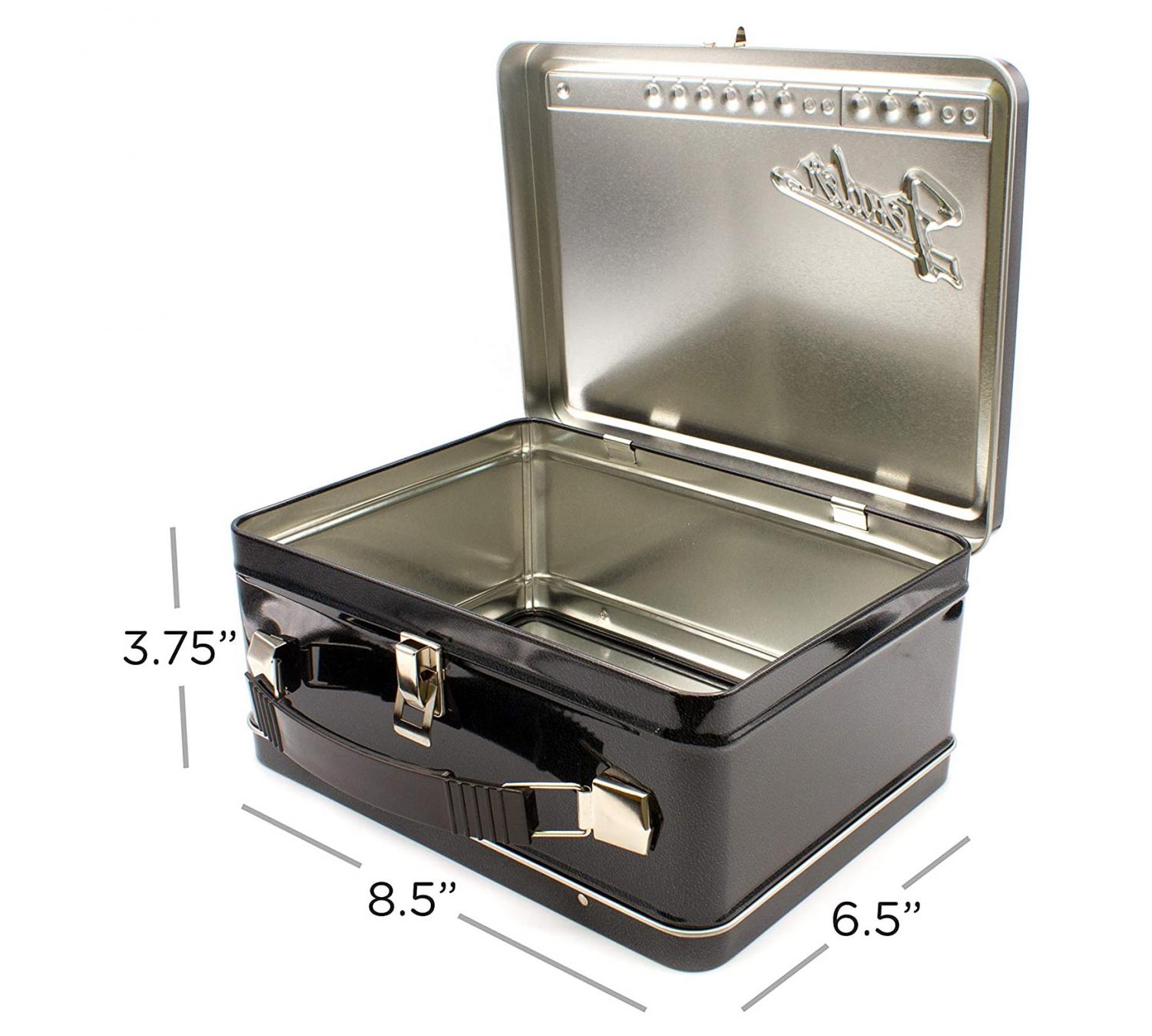 It can also be used as a really cool and unique storage box for around the house!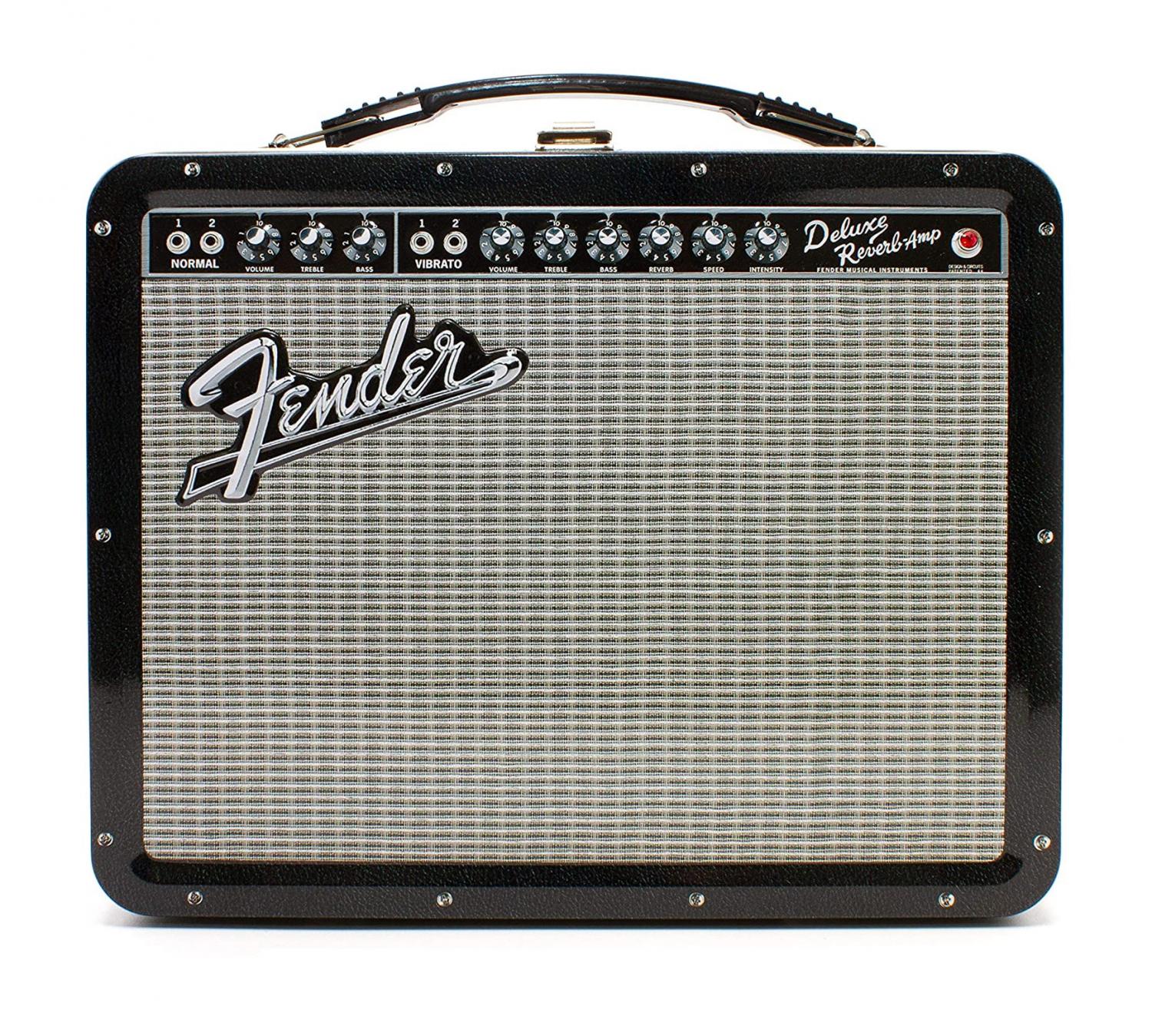 Be sure to decorate the guitar case lunchbox with your favorite band and music stickers to prove your rock-star credentials!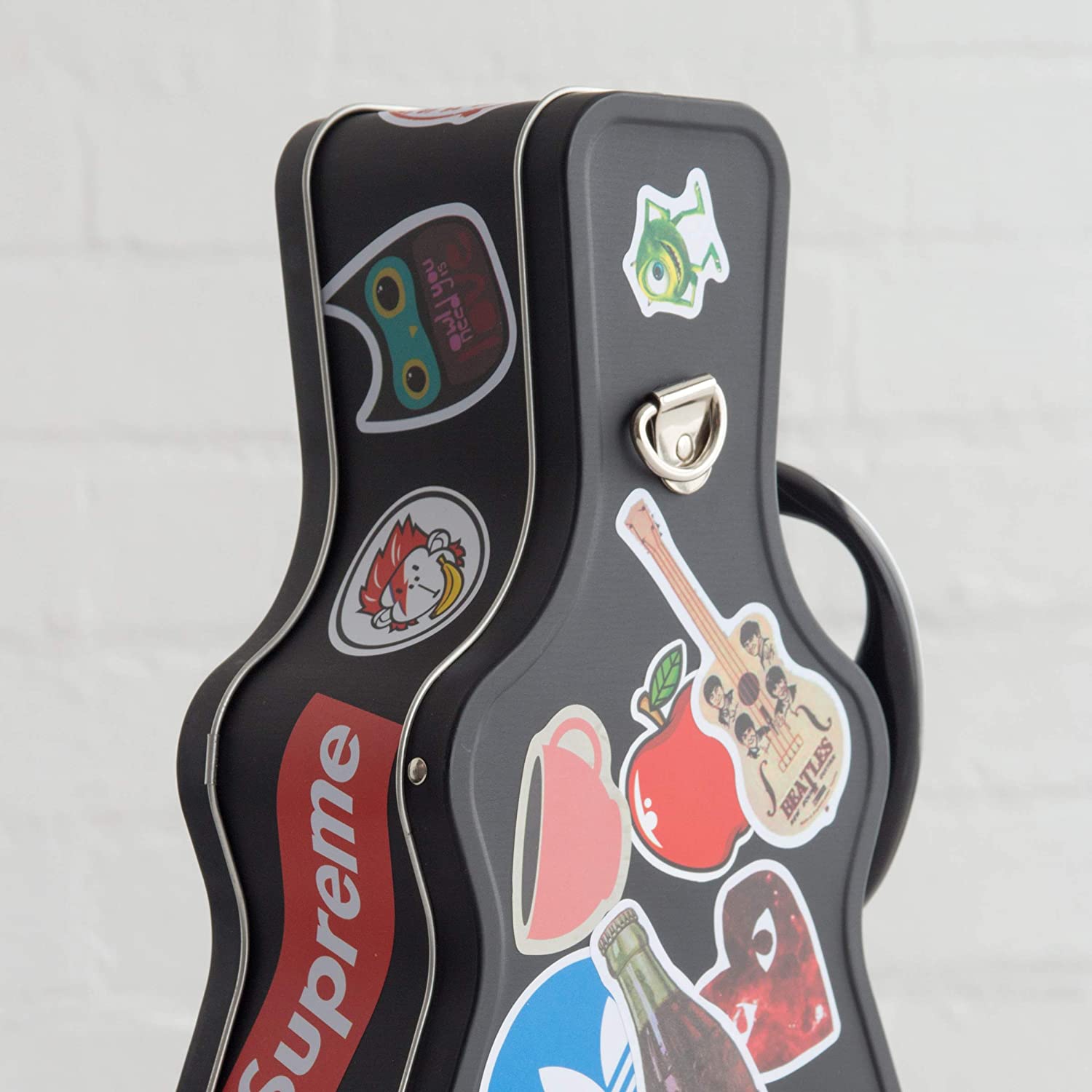 You can even decorate the inside of the lunchbox with music stickers!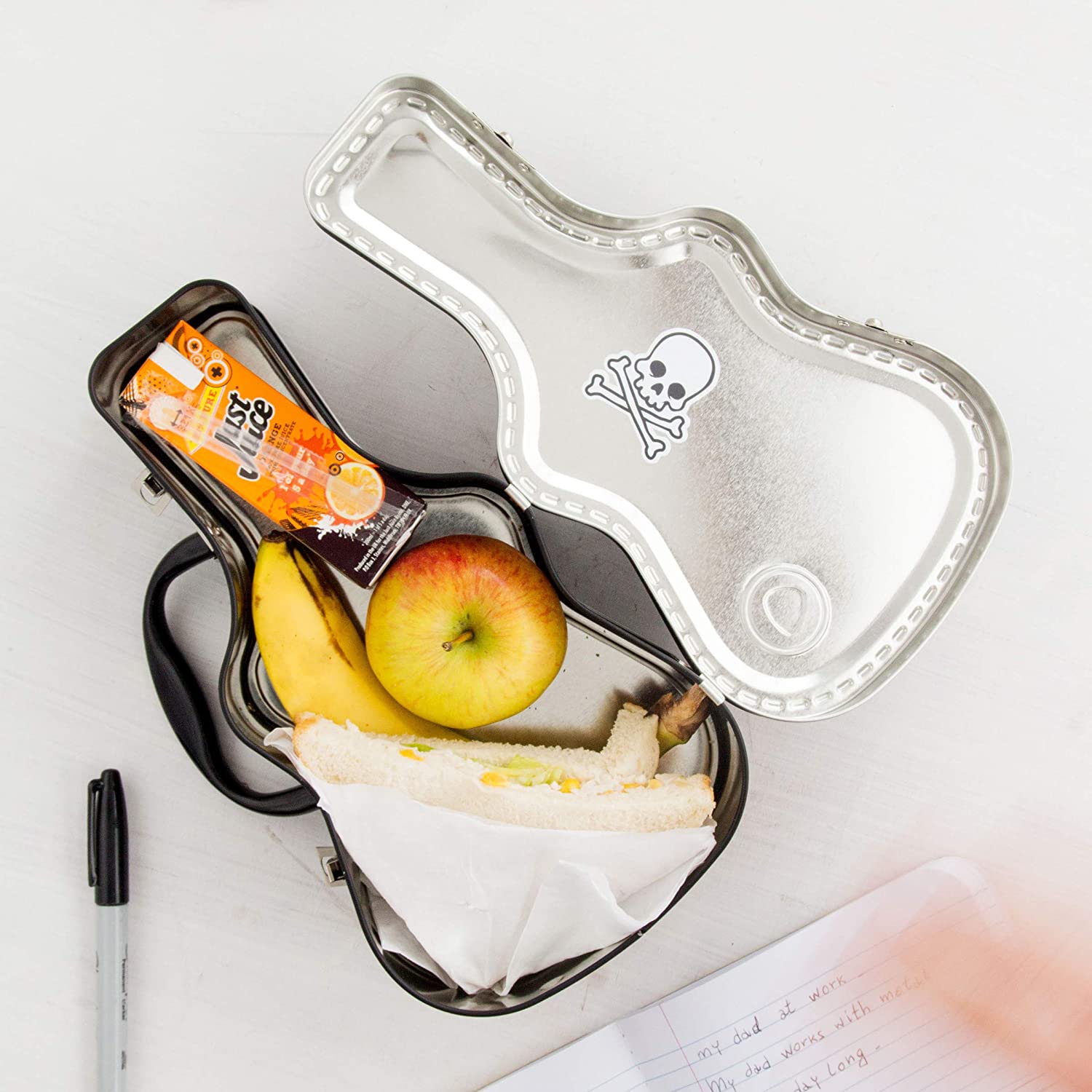 The guitar case lunchbox contains 2 clips on the side of it that'll secure your lunch inside until it's time to eat!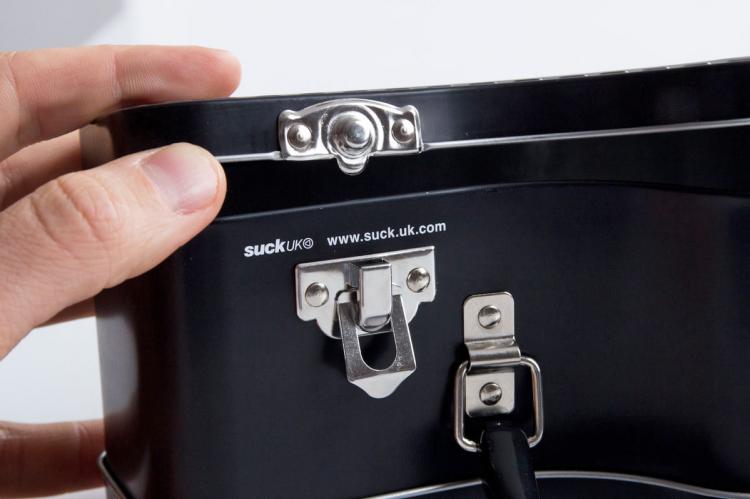 It comes with a few stickers, but you can surely add your own music stickers if you have some already!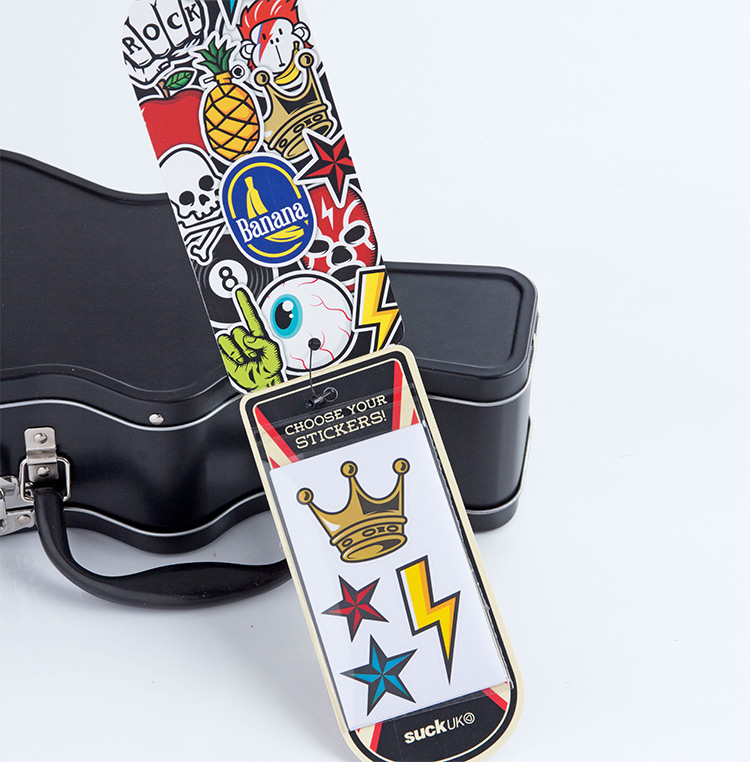 The guitar case lunchbox measures around 11 inches long x 6 inches wide, with plenty of room inside for a sandwich, chips, fruit and more!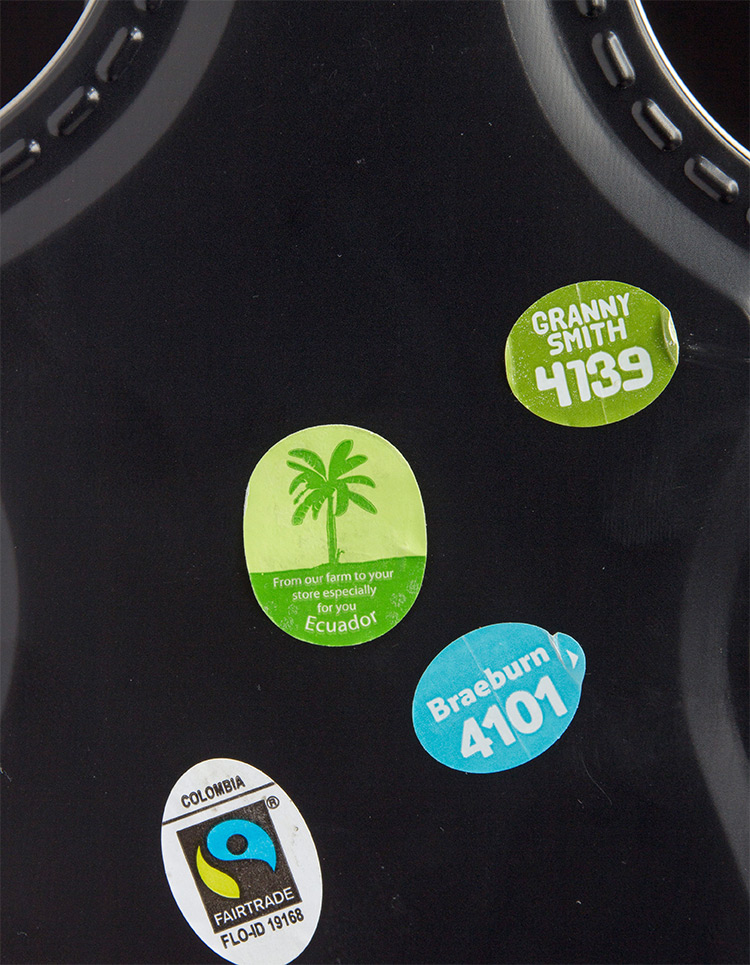 The case even comes with a loop to attach things to it like a mini guitar strap, keys, and other small items!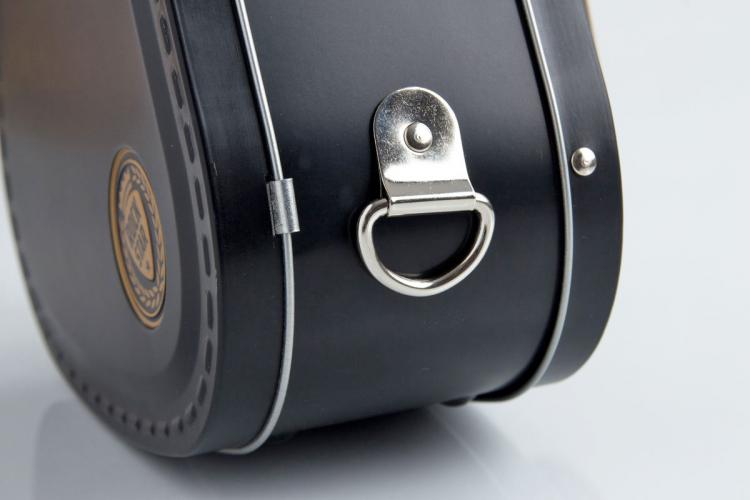 Not only great for holding cold lunches, the guitar case lunchbox could also be used for holding crayons, glue, scissors, markers and more for young kids!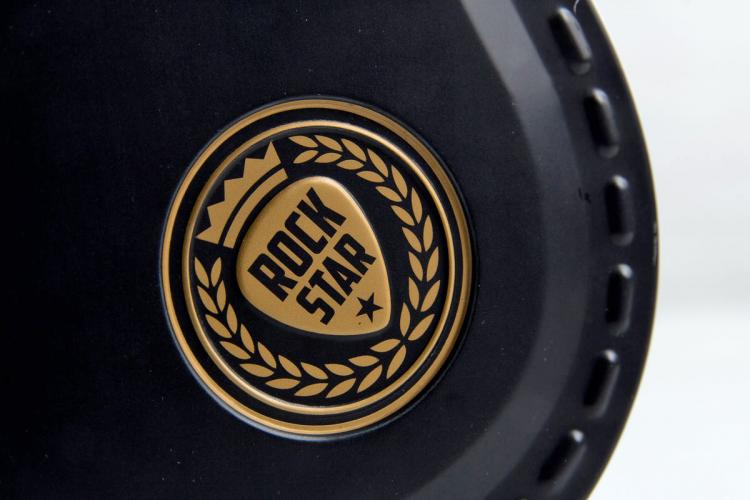 The guitar case lunchbox is made from tin and has a large plastic handle to easily haul it around!