Grinch Touch My Coffee I Will Slap You So Hard Even Google Won't Be Able to Find You Mug
By Ryan on 10/20/2020 9:15 AM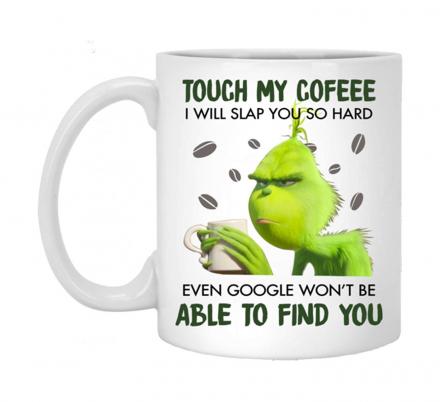 For me, each day has it's own unique coffee mug that I use throughout the day to let my coworkers know just how I'm feeling that day. For instance, Monday happens to be my giant coffee mug that can hold 1.3 gallons of coffee, and Tuesday just happens to be this Grinch mug that reads "Touch My Coffee I Will Slap You So Hard Even Google Won't Be Able to Find You". I like to make it very clear and concise that you really shouldn't even approach me while I'm drinking my first coffee of the day.
It just so happens that the hilarious touch me and I will slap you mug features the Grinch, so it's especially perfect to use around the holidays to display your holiday cheer to all of your coworkers. The funny Grinch coffee mug is made from ceramic, is white and green in color, and surely makes a perfect gift idea for any coffee drinker who gets a bit cranky in the mornings without their coffee.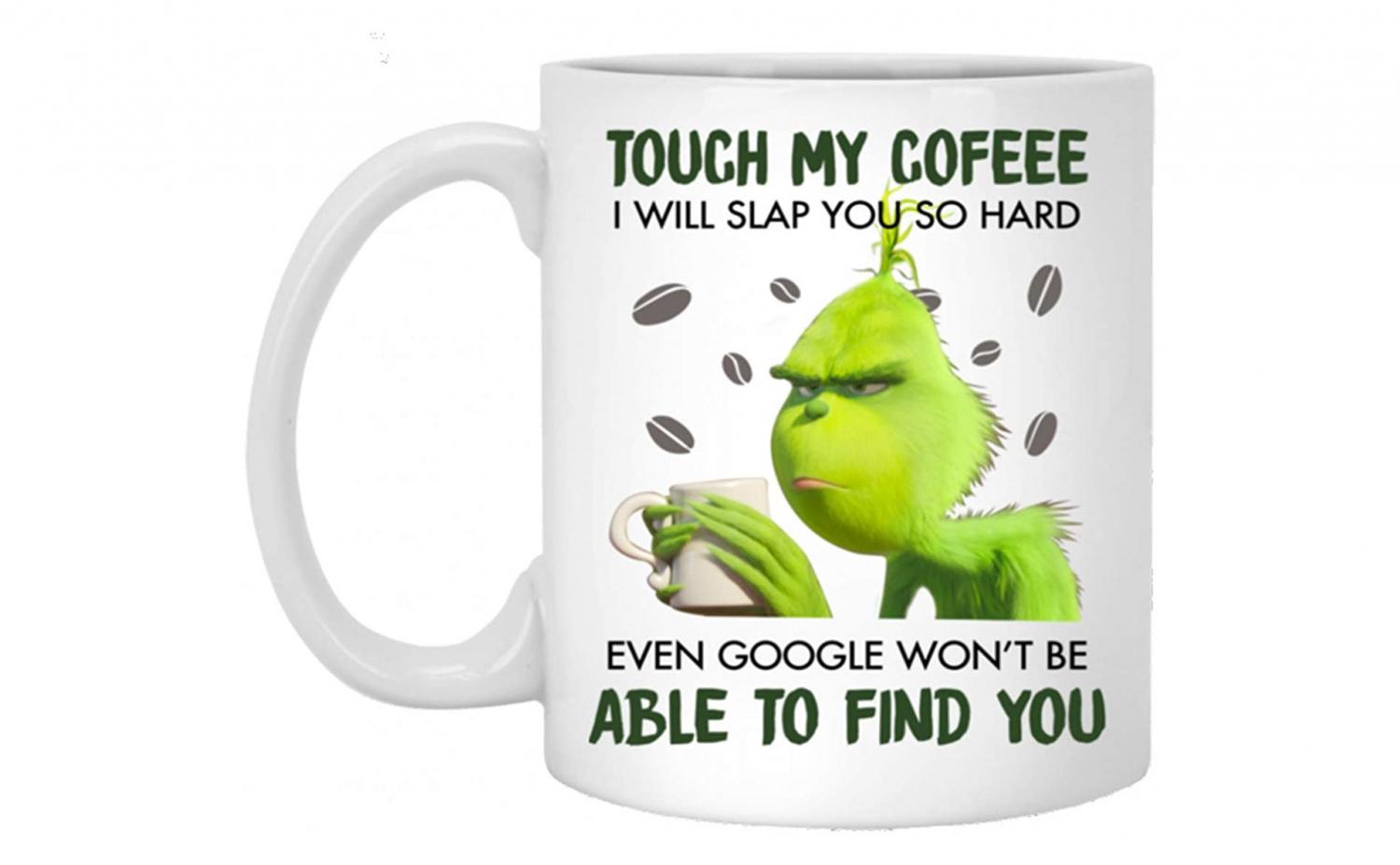 If you'd rather have the funny design on a t-shirt, hoodie, or other piece of apparel, there's plenty of ways to sport the design which are all available on on Amazon here. Check out more examples below.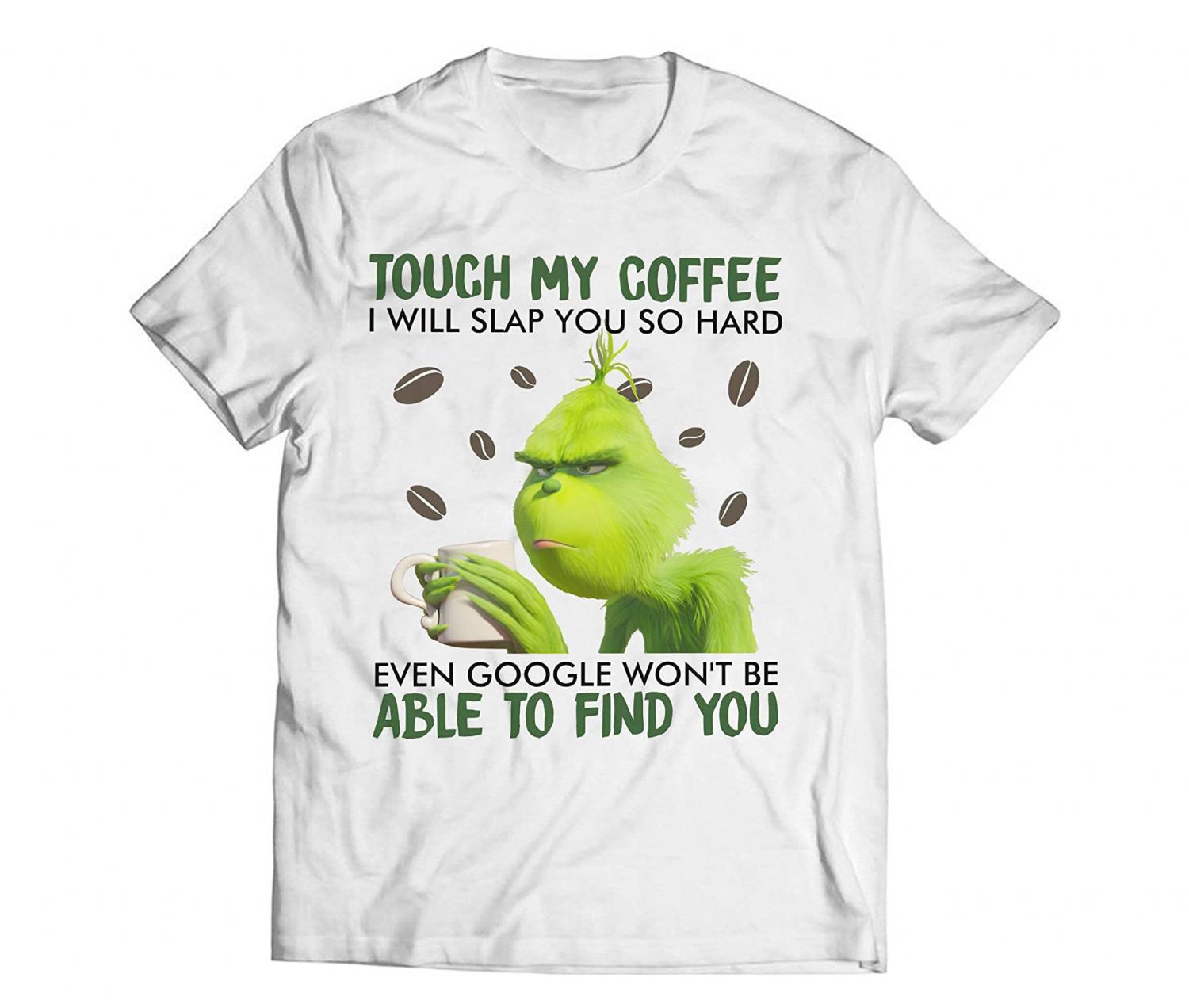 GET THIS ONE HERE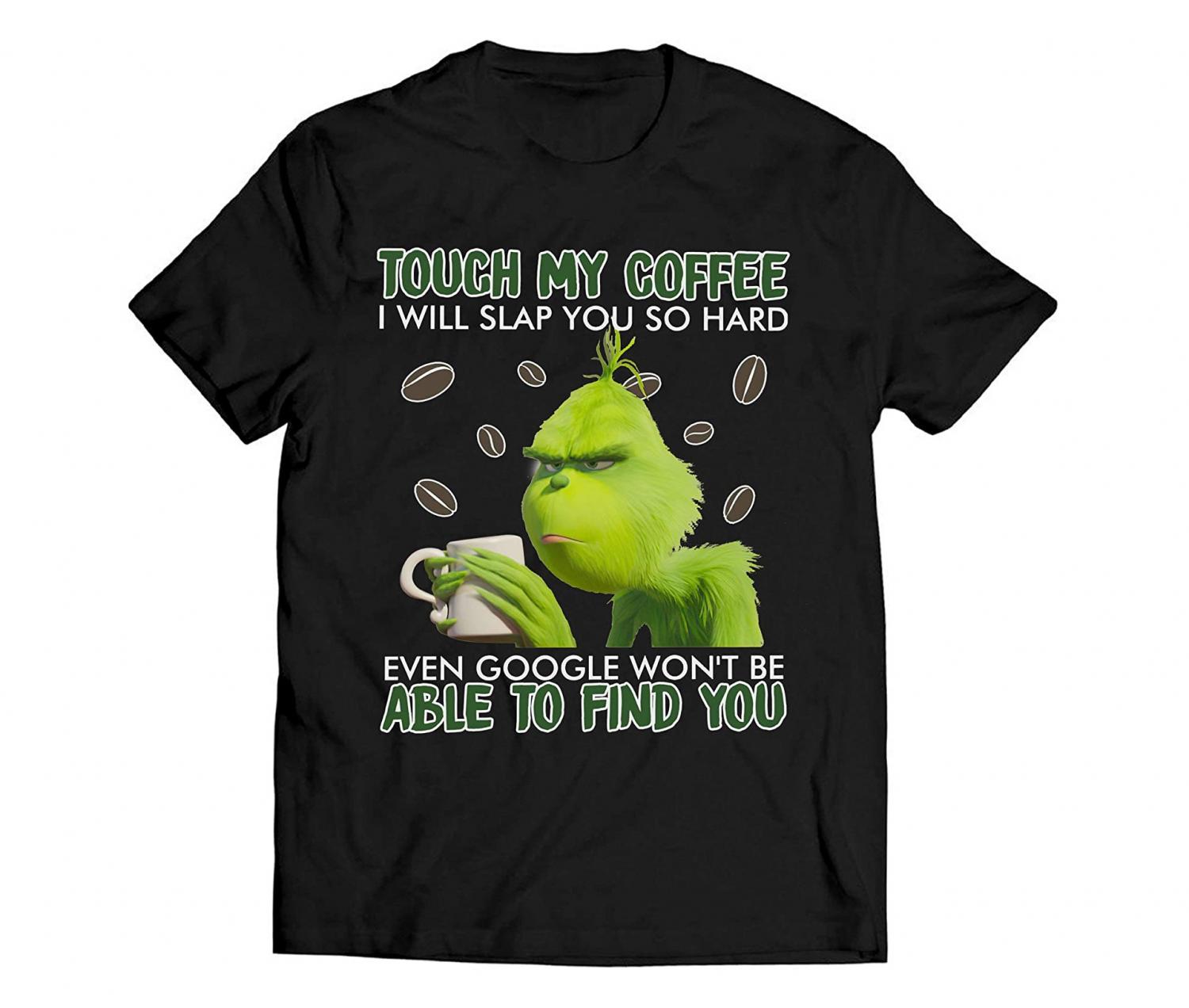 GET THIS ONE HERE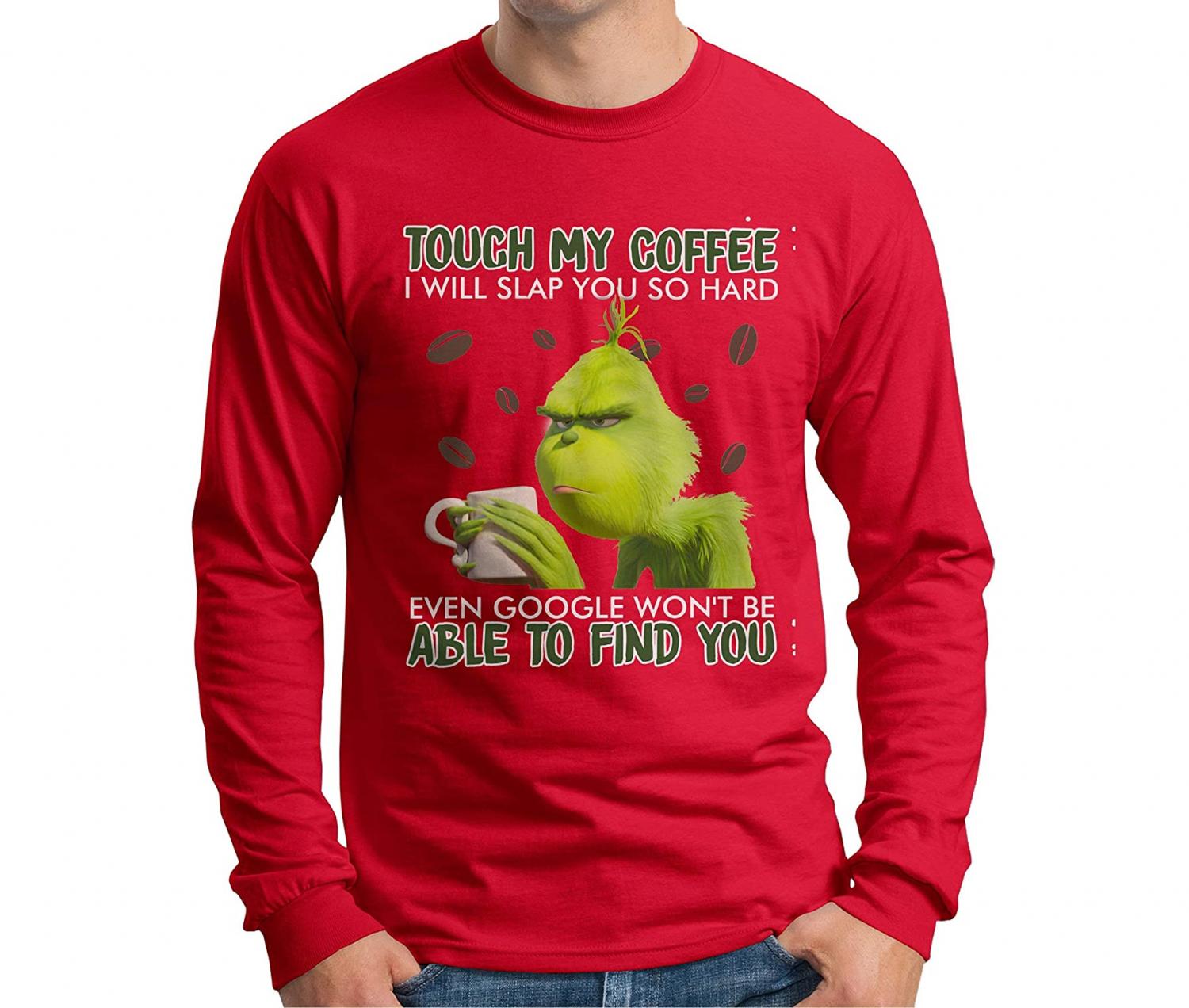 GET THIS ONE HERE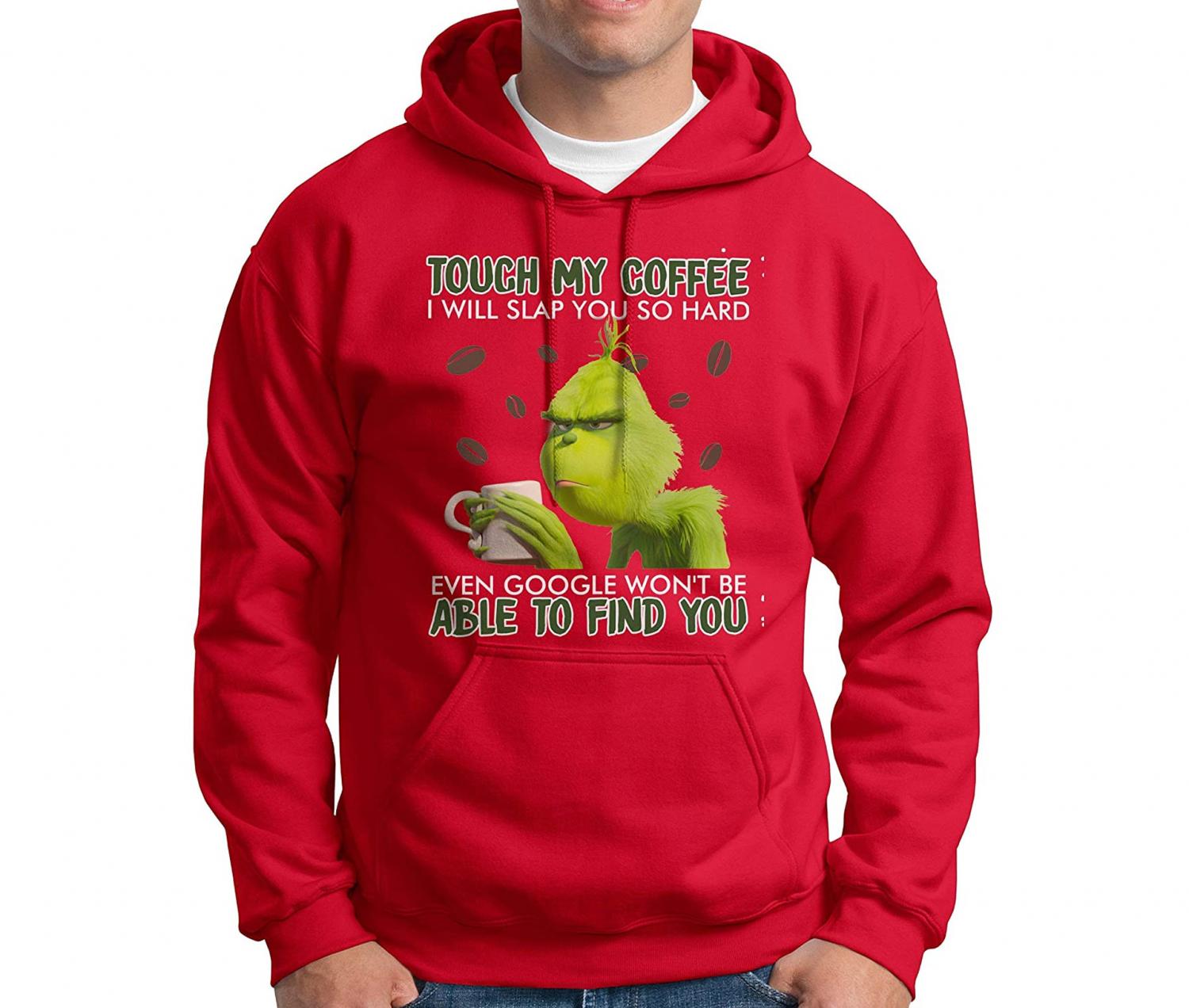 GET THIS ONE HERE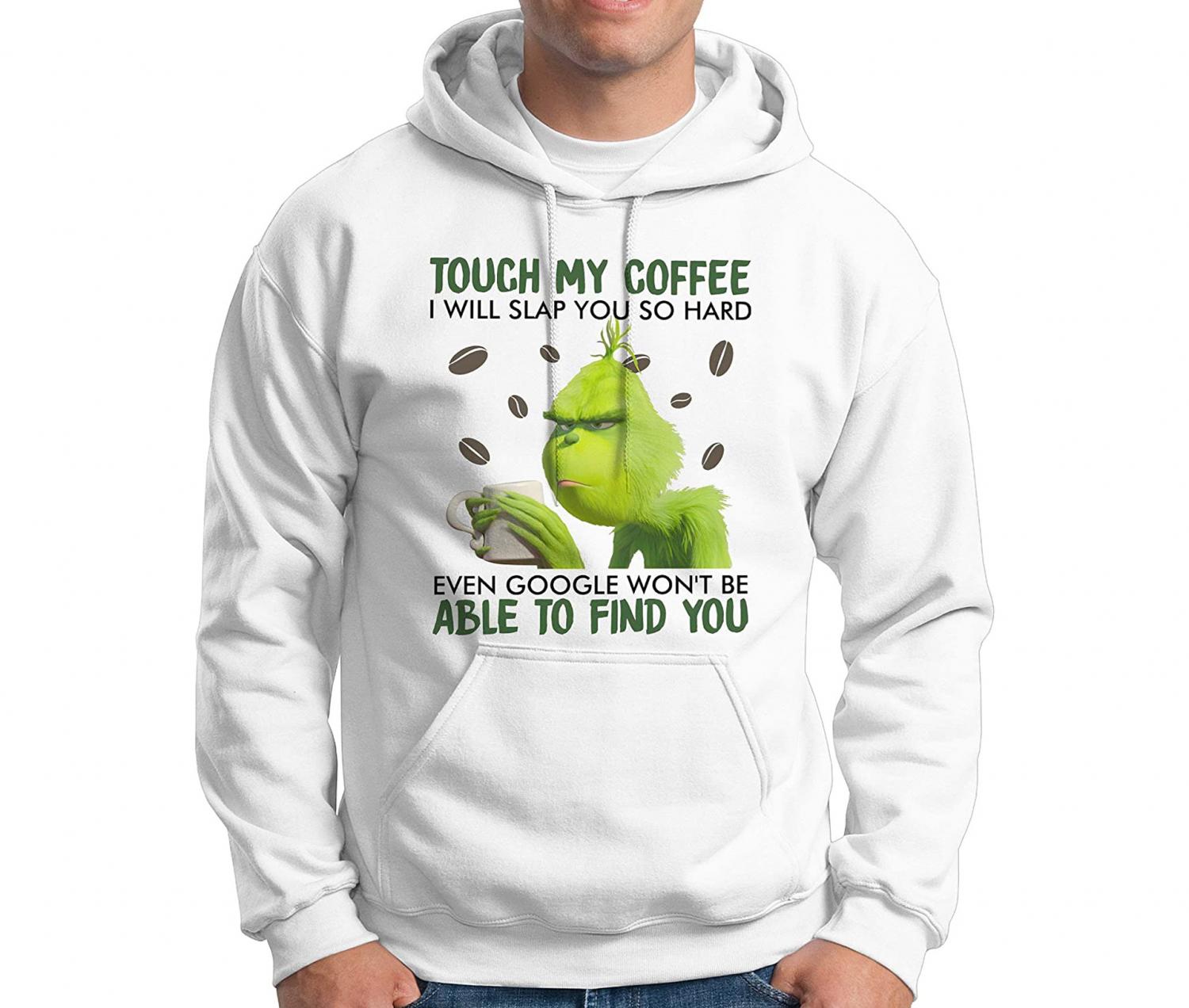 GET THIS ONE HERE