This Glowing LED Soap Dispenser Illuminates Your Bathroom At Night
By Ryan on 06/29/2021 8:38 AM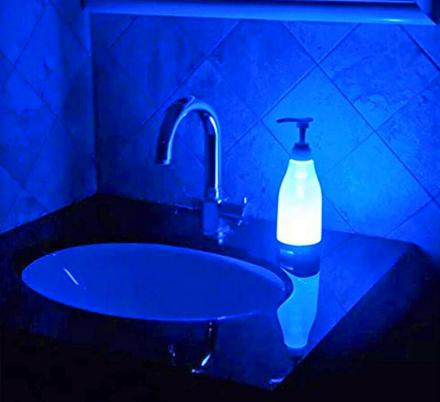 There's nothing worse than having to go to the bathroom in the middle of the night, and then not being able to see anything in the dark, so you're forced to flip on the lights, thus blinding you with what seems like the brightness of a thousand suns. Sure, there's nightlights that can make this an easier process, but what about a glowing soap bottle?! That's just what this is, and it's an ingenious way to illuminate your bathroom at night without the need to fully turn on your bathroom lights.
It's called the Soap Brite, and it actually has a motion activated sensor on it that'll turn on when you walk into bathroom, and will turn off shortly after you leave the room. This way it won't be wasting batteries all night while no one's around. Plus, it only turns on when it sense darkness, so it won't be wasting battery during the day or when your lights are already on in the bathroom.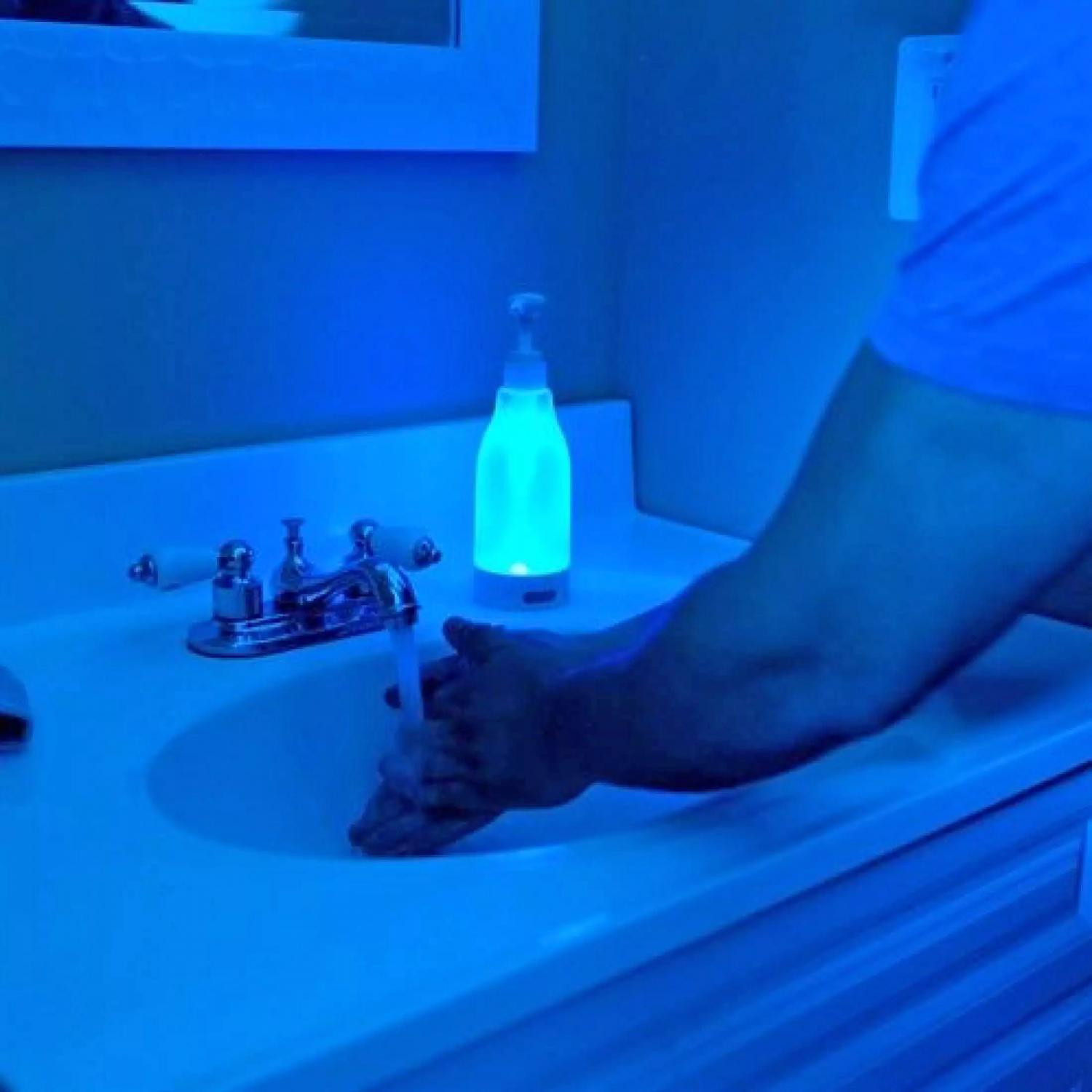 The glowing LED soap dispenser is a perfect way to get kids to wash their hands more!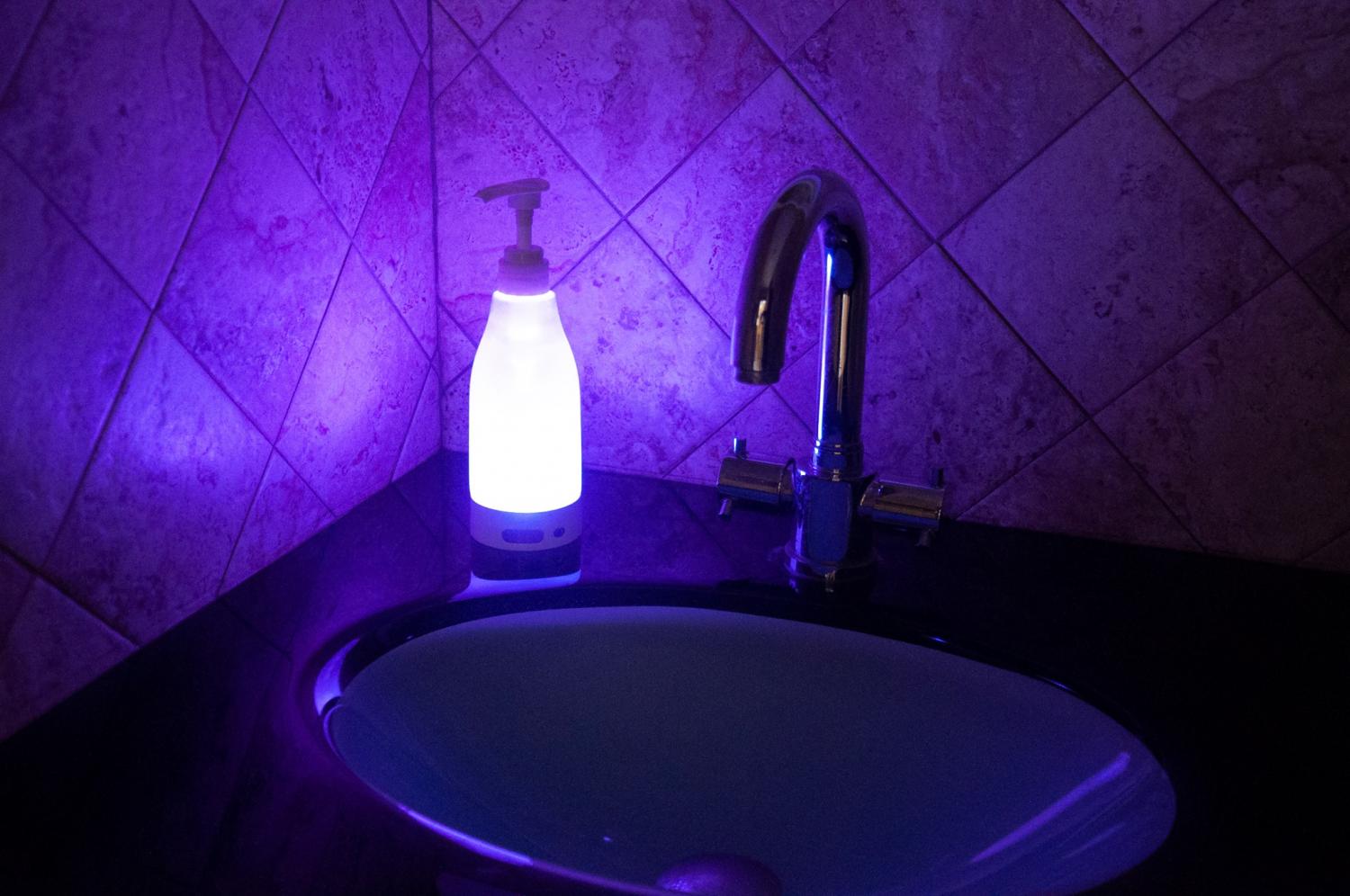 What better way to get your young kids to want to wash their hands more often than with this flashy new soap dispenser that'll be an instant eye-catcher as soon as they enter the bathroom! Your toddlers won't want to leave the potty without getting up on their stool and trying out that flash soap dispenser. You can even change the color between an array of options to get your child's favorite color glowing from the dispenser.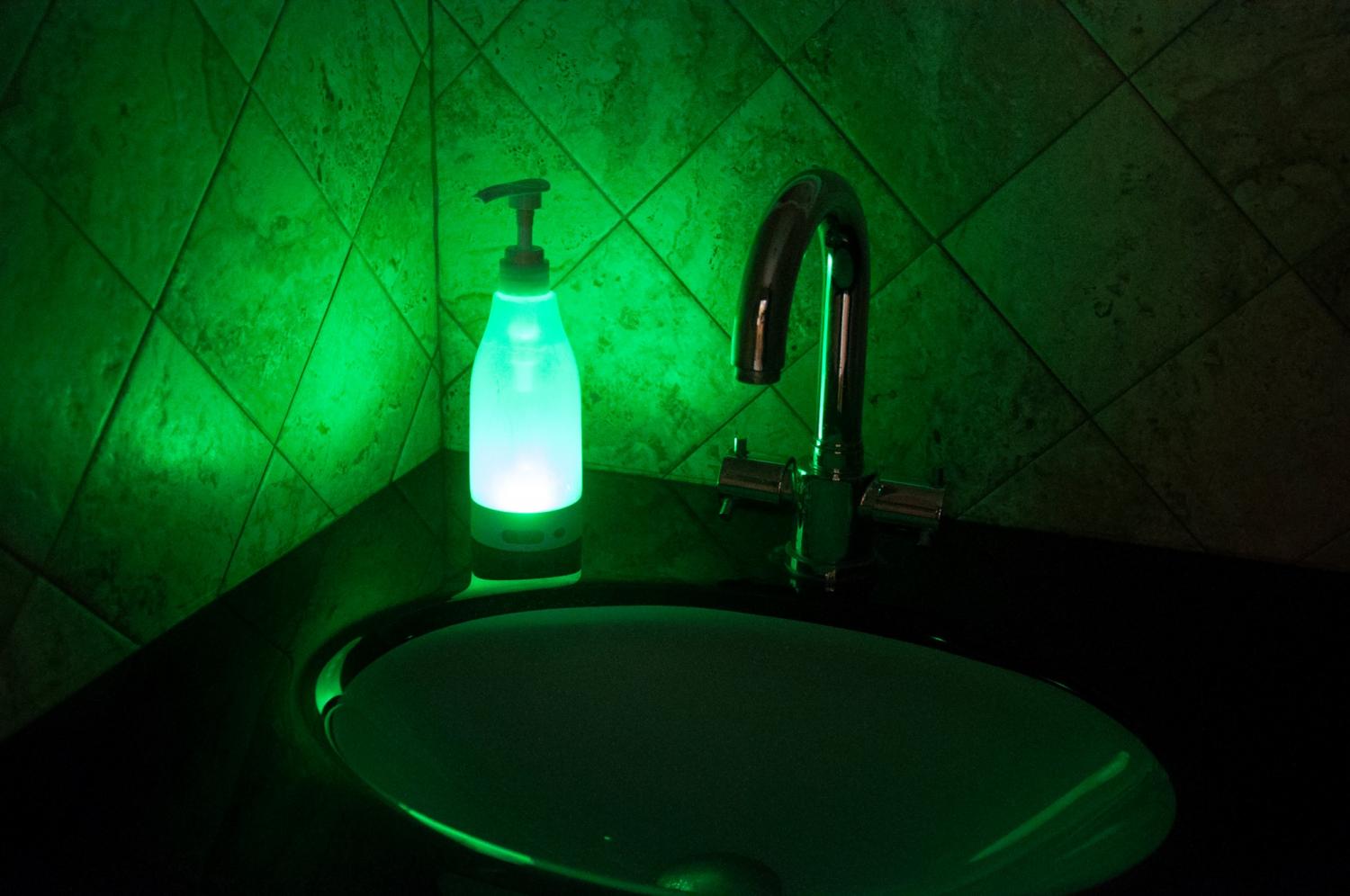 The Soap Brite illuminating soap dispenser is powered by 3 AAA batteries. Just twist off the bottom to replace or insert your batteries, and they'll last for quite a long time, depending on how much they get used. Plus, since the unique soap dispenser is battery powered, you won't need to worry about clunky ugly cords draping around your kitchen or bathroom countertops!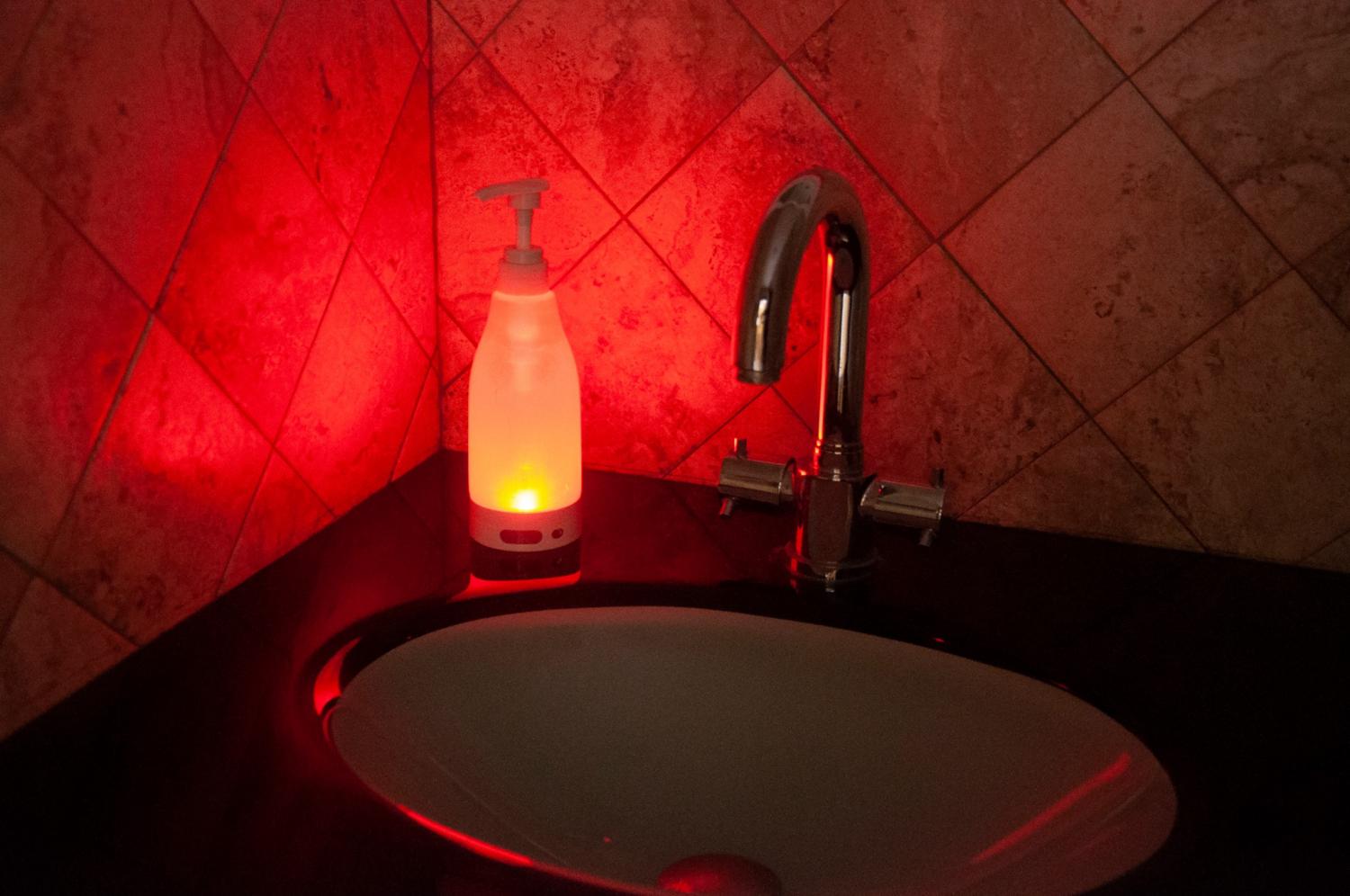 The LED glowing soap dispenser can be switched between 7 different color options!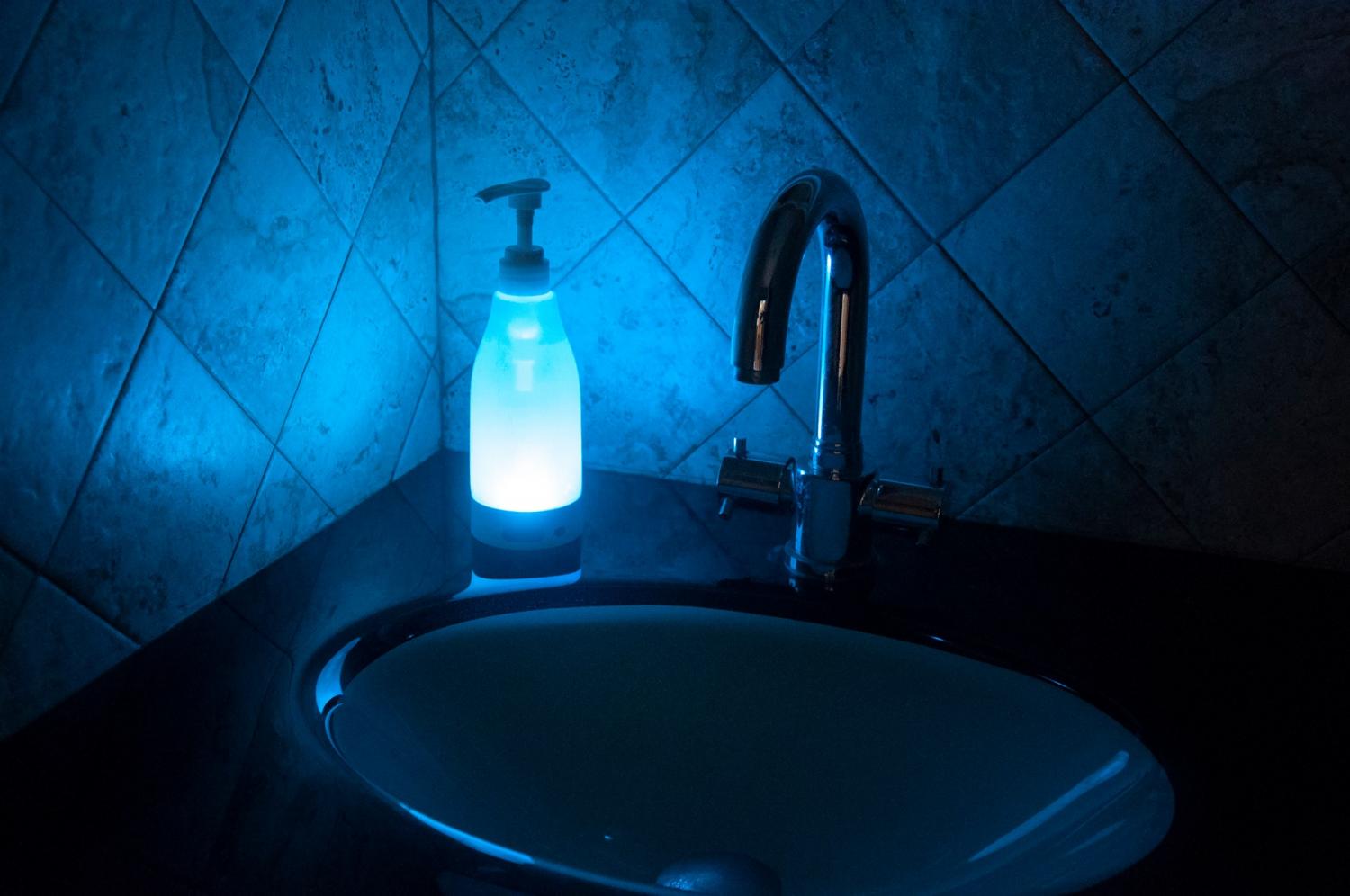 The glowing soap dispenser is the perfect alternative to a night-light in your bathroom, and is a great way to get young kids to wash their hands more! A sensor on the front of the soap dispenser will turn on the LED when you come in the room, and turn off after you leave to save on battery!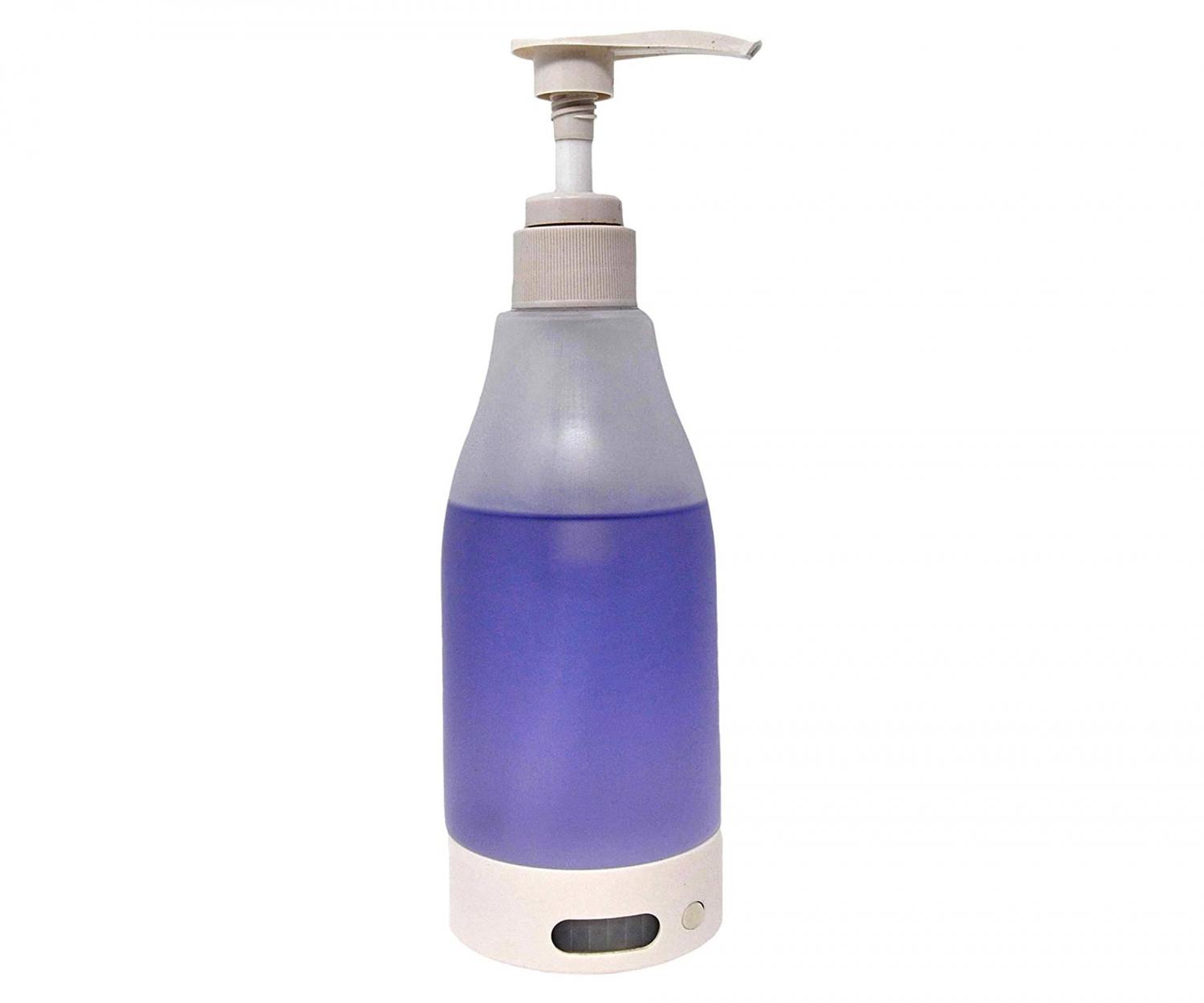 This glowing LED soap dispenser will prevent you from having to turn on the lights when you get up to go to the bathroom in the middle of the night!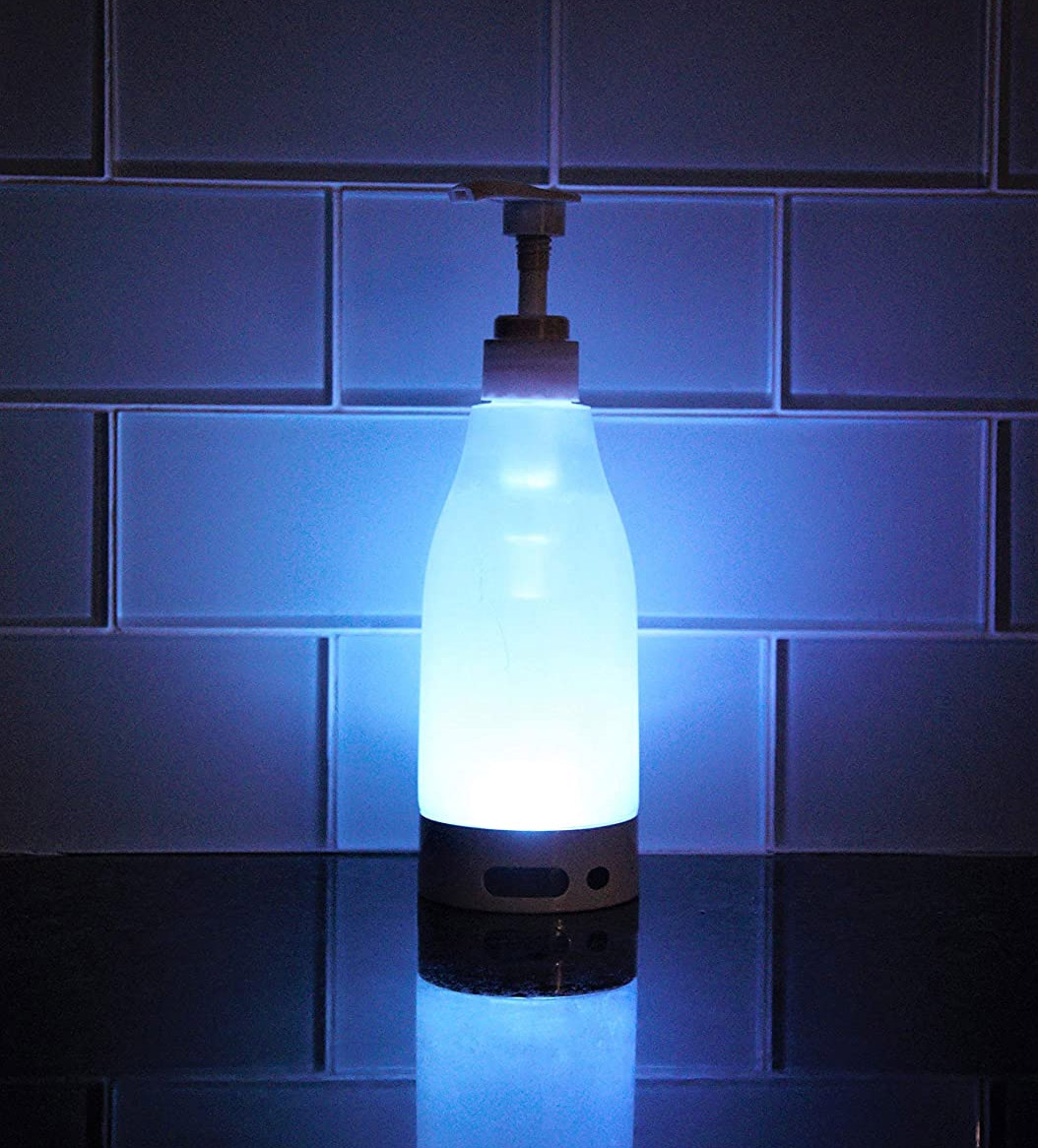 The unique glowing soap dispenser is powered by 3 AAA batteries!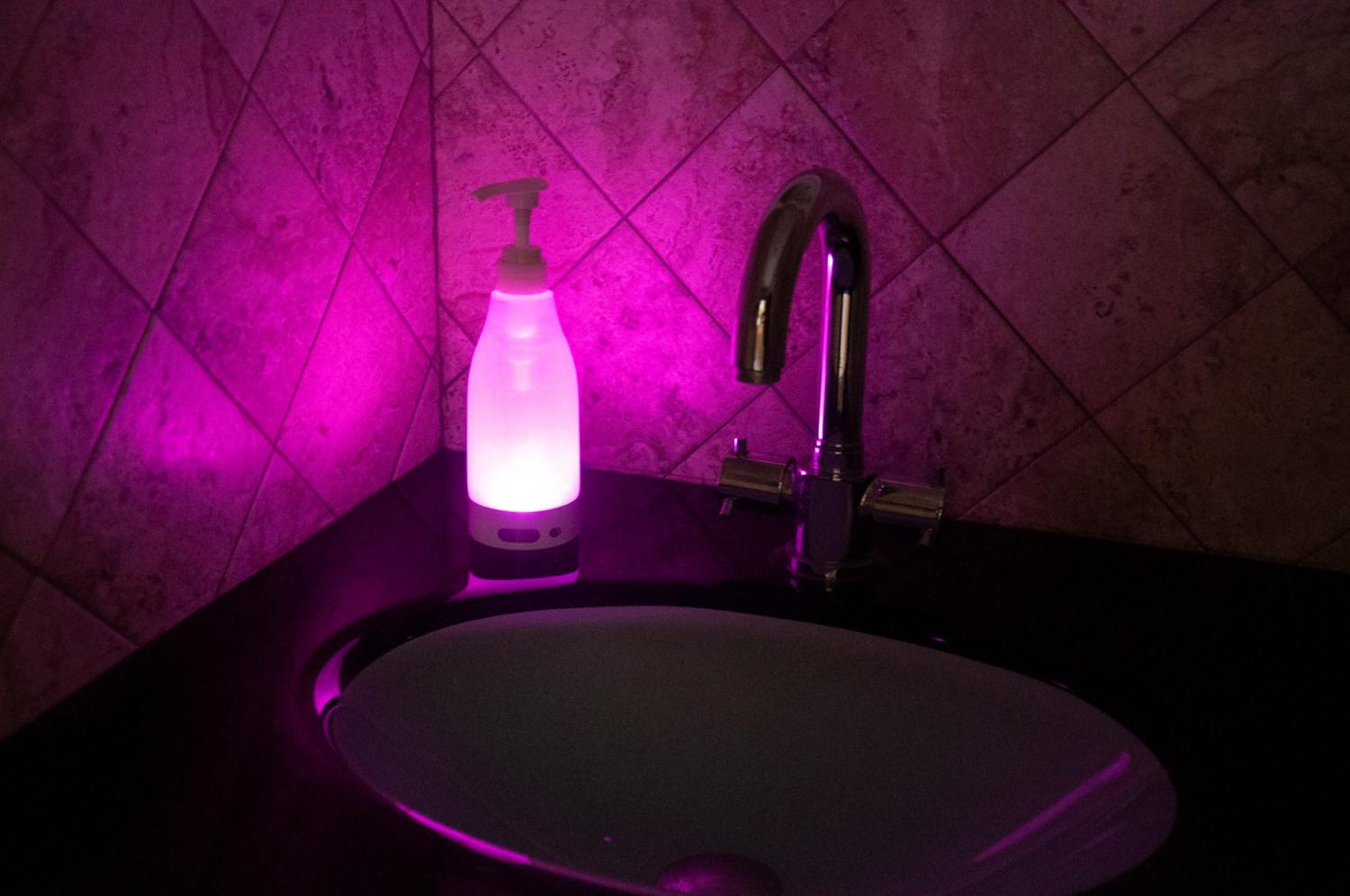 The LED light only turns on in the dark and when it senses movement, so it won't be wasting battery throughout the day!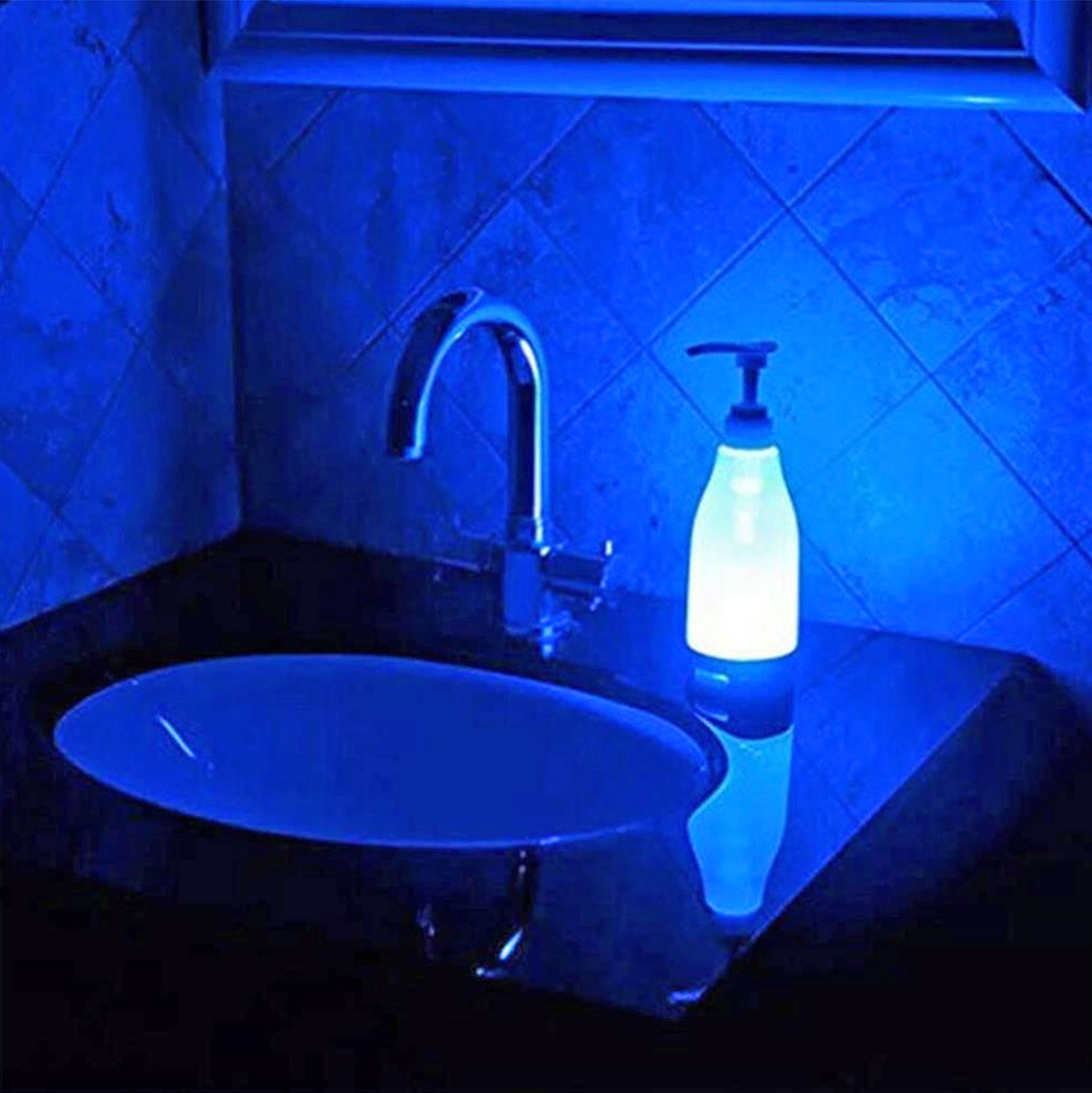 Not only great for hand soap, the glowing LED dispenser can also be used with hand sanitizer, lotions, bath gels, shampoo or any type of liquid you'd like to dispense in the dark!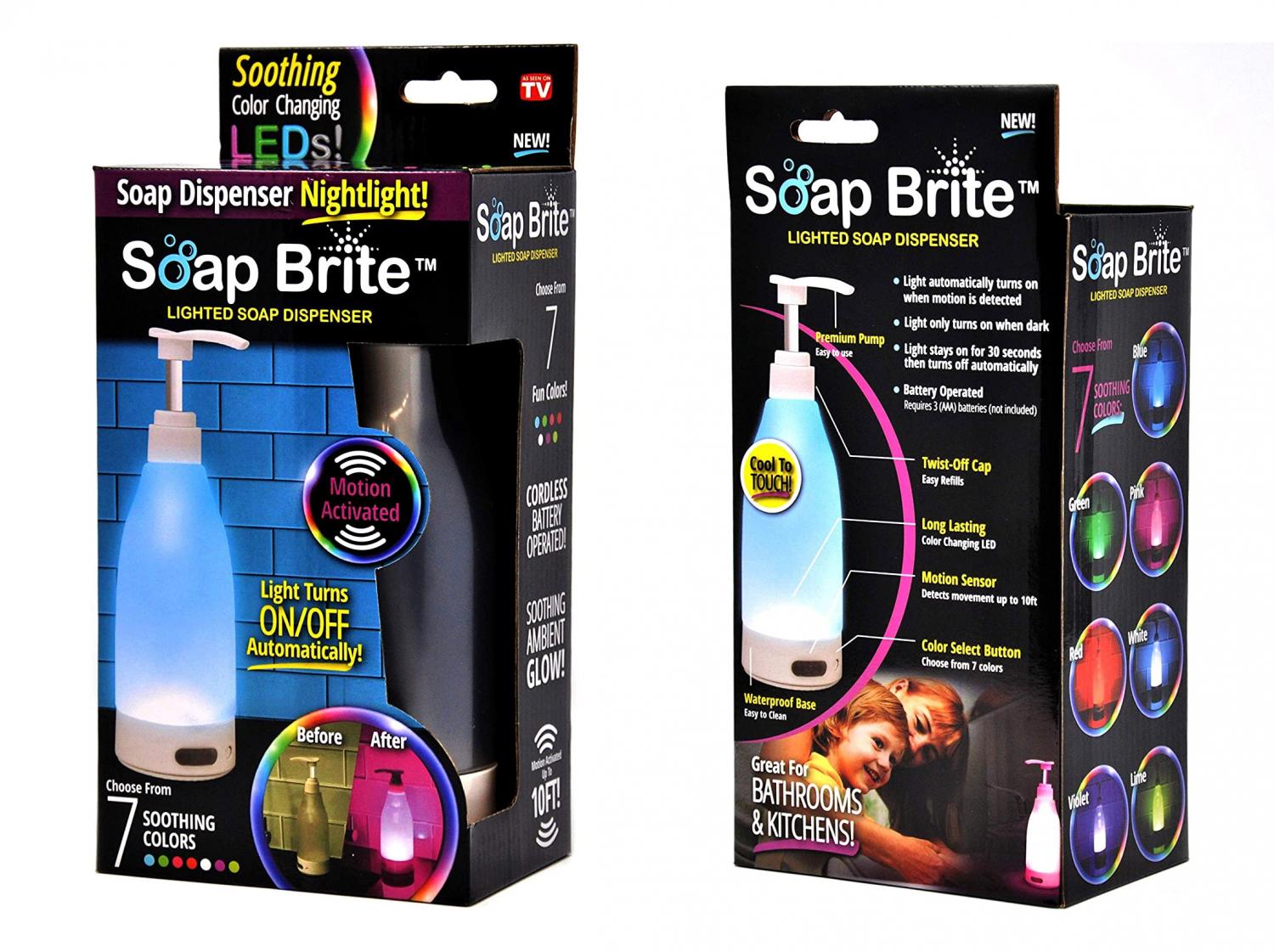 Check out the Soap Brite glowing bathroom soap dispenser in action via the video below.
Subscribe To Our YouTube Channel