Giant Marker Pool Float
By Ryan on 07/18/2018 4:04 PM (Updated: 02/06/2020 8:57 AM)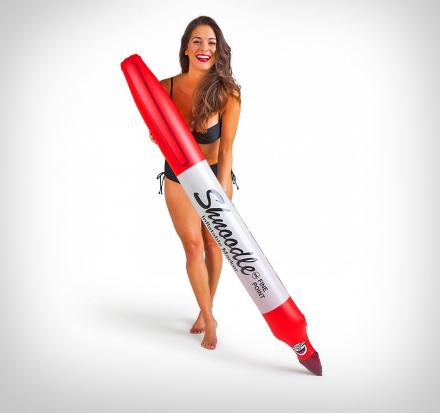 Everything is becoming some sort of pool float now-a-days it seems. It seems they've run out of unicorns, cupcakes, donuts, and pizza pool floats to invent, since now they're delving into office items. The permanent marker is now a pool float, and I'm not even mad about it. Not only does the marker floatie make for a great, weird, and unique way to stay afloat in the pool or a lake, but it also makes a great photo opportunity for things like writing messages in the sand, or just sending a vacation photo back to the poor saps at the office.
The giant marker pool float measures 5 feet long, is made from thick durable vinyl, and is sure to make a splash at your next pool party, beach event, or just up at the lake.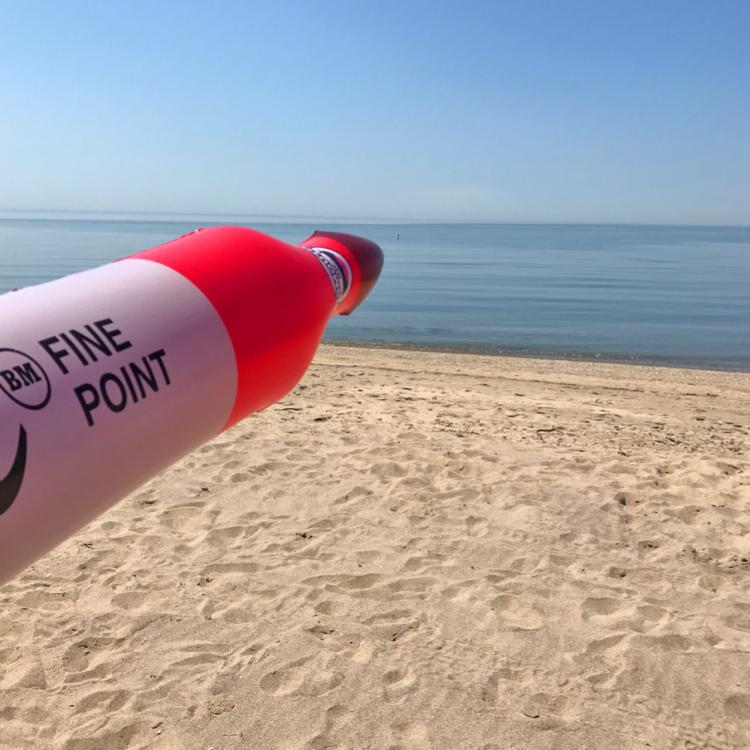 Looking for other long, inflatable every-day items to bring in the pool with you? The same company, BigMouth, also makes a giant inflatable toothbrush float, an inflatable bendy straw, and even a giant inflatable stick of chap-stick.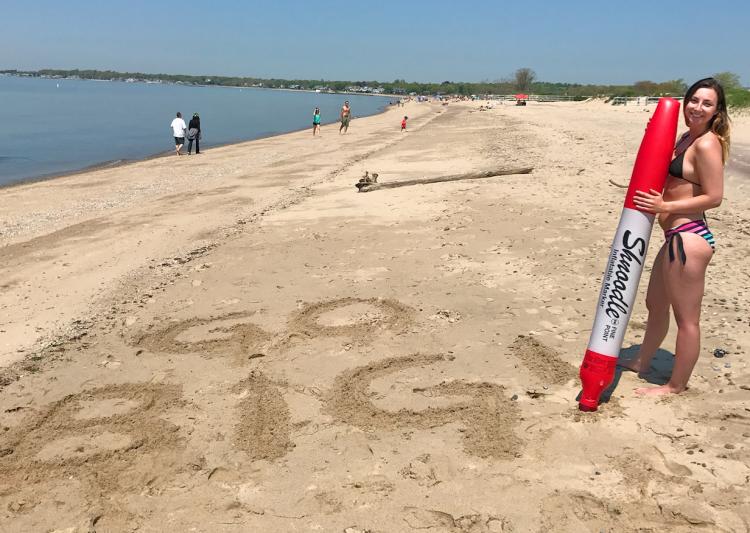 The giant marker pool float comes in either red or black colors to choose from, is called the Schnoodle, and when fully inflated measures 66.1 inches long x 6.3 inches in diameter.