Giant Cat Face Tote Bag
By Ryan on 07/17/2017 4:30 PM (Updated: 07/30/2018 7:43 AM)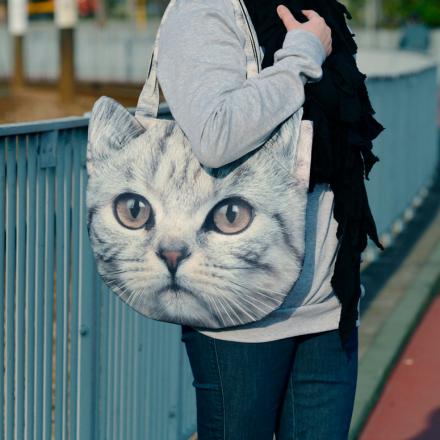 Sometimes you just need to let the world know how much you love cats, and what better way to do so than with a giant cat face purse staring into everyone's souls as they walk past you. These tote bags feature a giant cat face on each bag, and is a sure-fire way to notify everyone around you that you're going home to at least a half-dozen cats that live wit you.

Not real enough? Try these realistic cat hand bags!
Each cat face tote bag is double sided showing the front of the cat's face on the front of the purse, and the back of the cat's face on the back of the purse. The cat cag also features 3D ears that stick out from the front of the bag to give the bag a more cat-like-realism.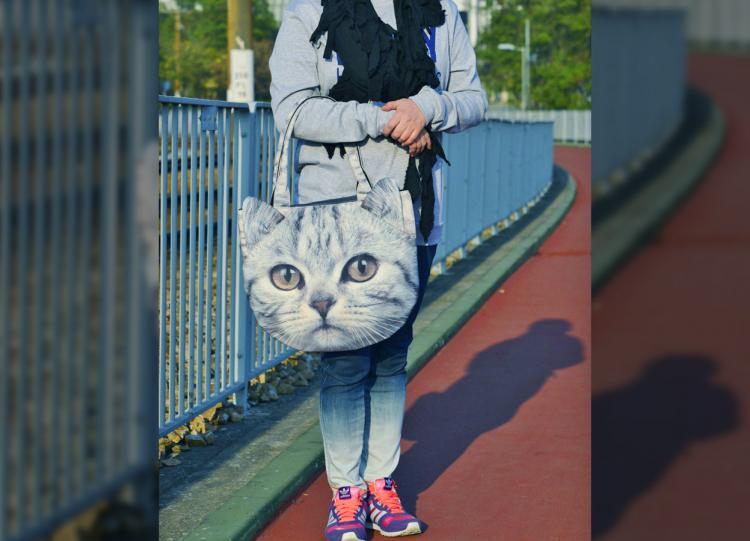 The cat face tote bags come in all sorts of critters including cats, dogs, pandas, tigers, bears, and pugs, they feature a leather should strap, with a zipper closure, and measure 14.2 inches wide x 13 inches tall with a 8.3 inch tall shoulder strap.