This Giant Cabana Float is The Ultimate Party Spot For a Lake Or Pool
By Ryan on 03/19/2021 10:50 AM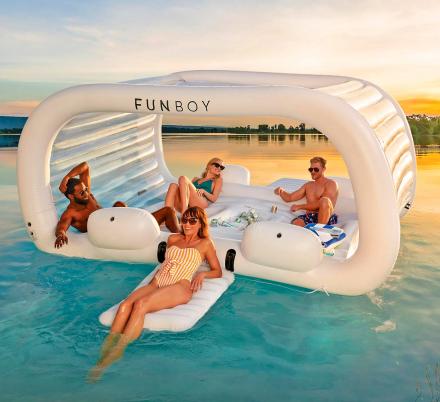 When it comes to lake or pool floats, gone are the days of a simple inflatable slab that you lay on and relax while taking in the sun. Now-a-days if it doesn't have an integrated cooler, a way to block the sun, and an included butler, I'm not interested. Well, this new party lake float sold by Frontgate might be my new favorite floating lounger for this coming summer! It's essentially a giant inflatable cabana, and it sets up to 4 people, and has plenty of cool features!
The party float is called the "Giant Cabana Dayclub", and it's the self-proclaimed 'ultimate vessel for partying or pampering'. It measures a massive 11 feet long, and has seating and spots to lounge littered throughout the float. It even features an inflatable lounge spot outside of the shade on each side of the cabana for those that want to take in some sun or splash their feet in the water, but still party on the raft!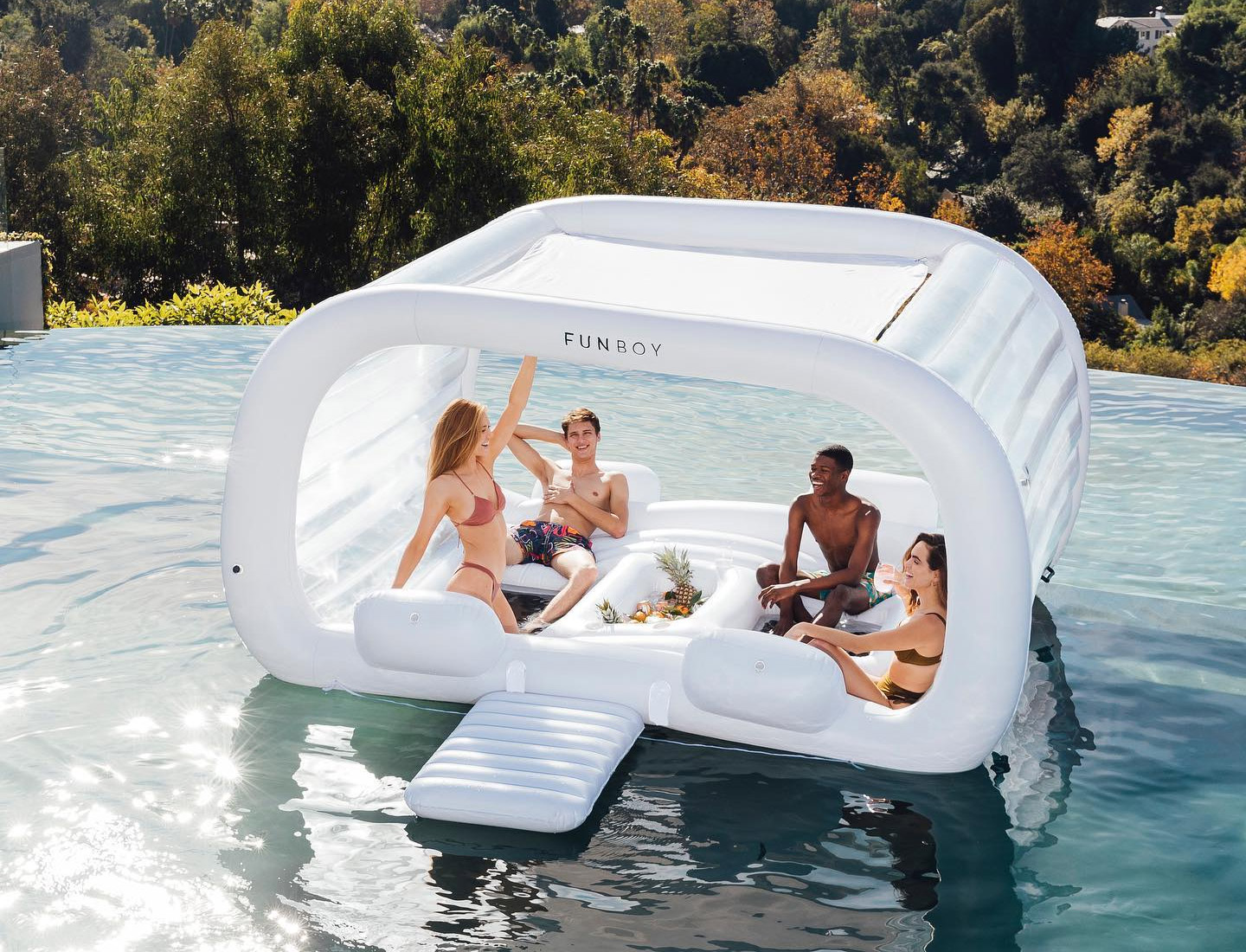 Credit: funboy
The top of the cabana features a removable sunshade depending on if you want shade inside the party float or not. Plus, there's even two mesh foot baths inside the float that want to dip their toes into the water. An integrated cooler area is located right in the center of the float for all to have easy access to fresh and cold beverages.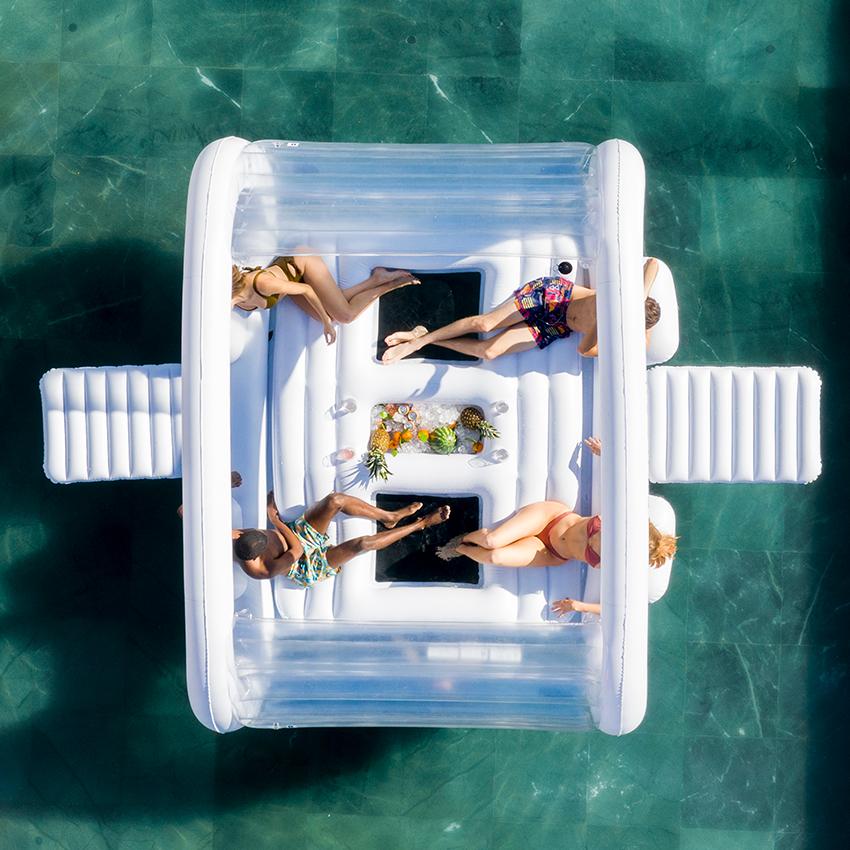 Credit: funboy
Made and designed by Funyboy, the giant cabana party float is made from durable yet ultra-soft vinyl, it can comfortable seat 4-6 adults, and also features integrated head-rests in four of the seats, along with two entry pads that can be used to dry off before boarding the party cabana.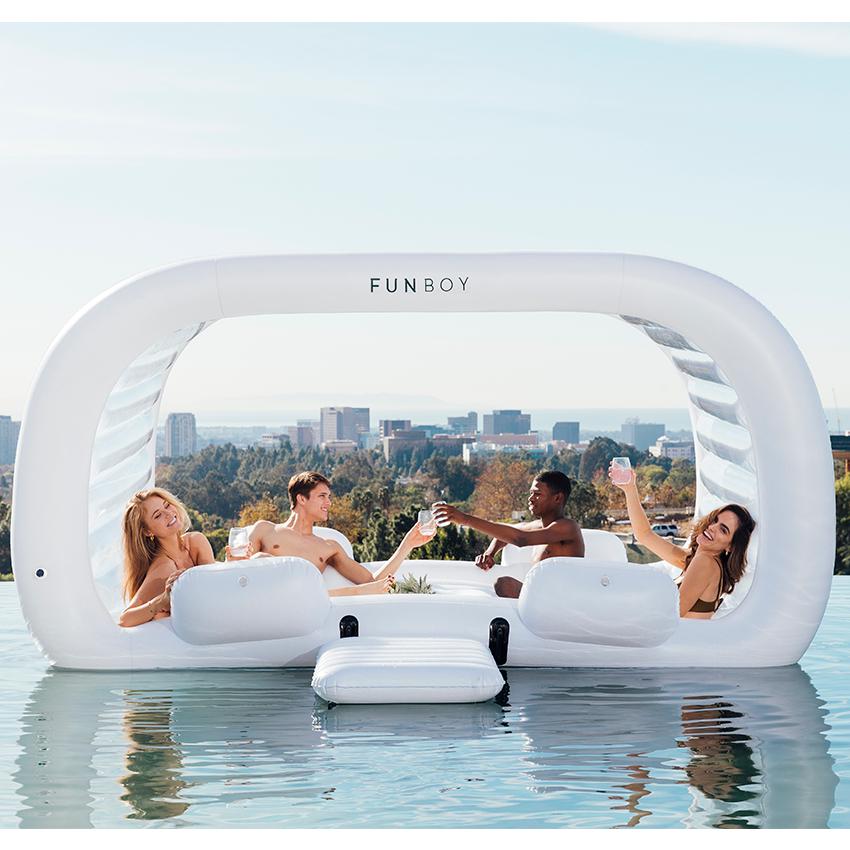 Credit: funboy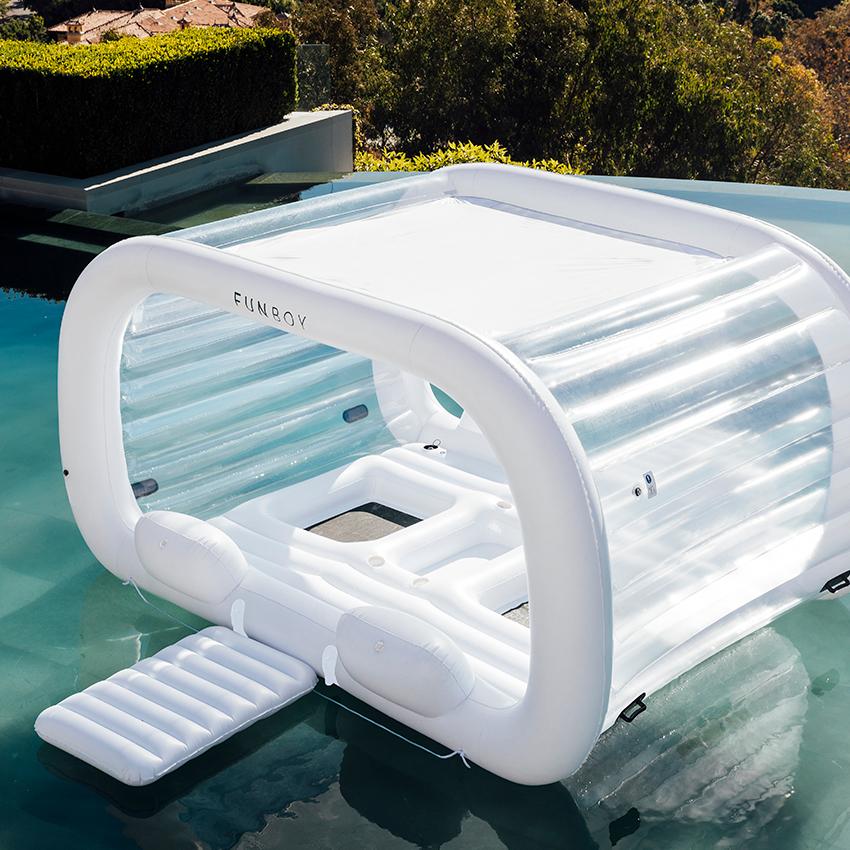 Credit: funboy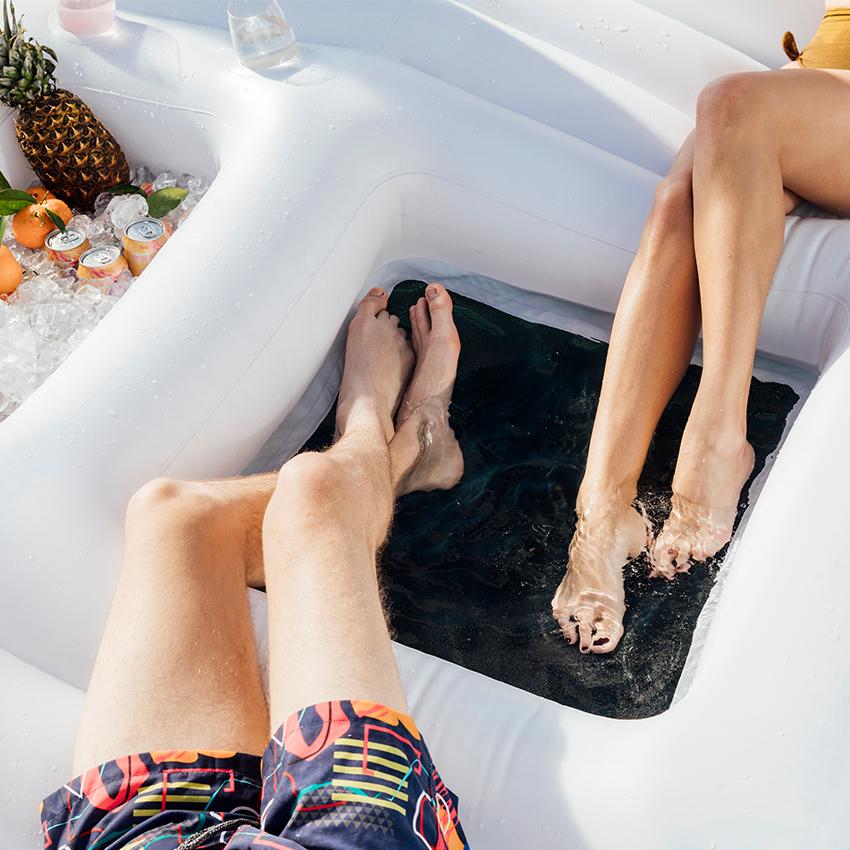 Credit: funboy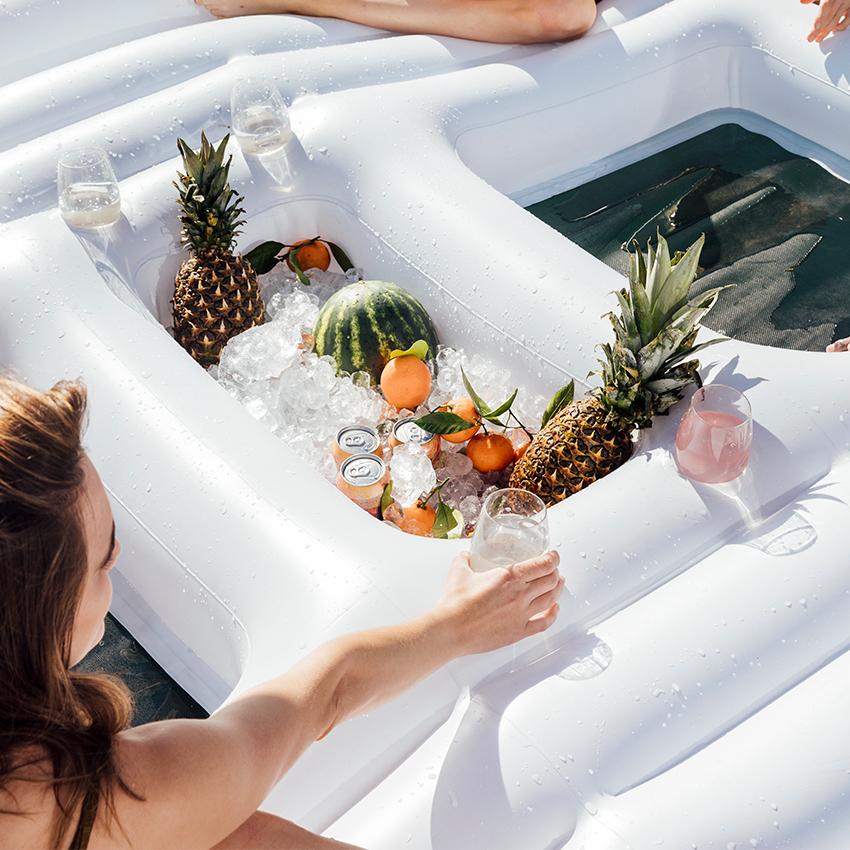 Credit: funboy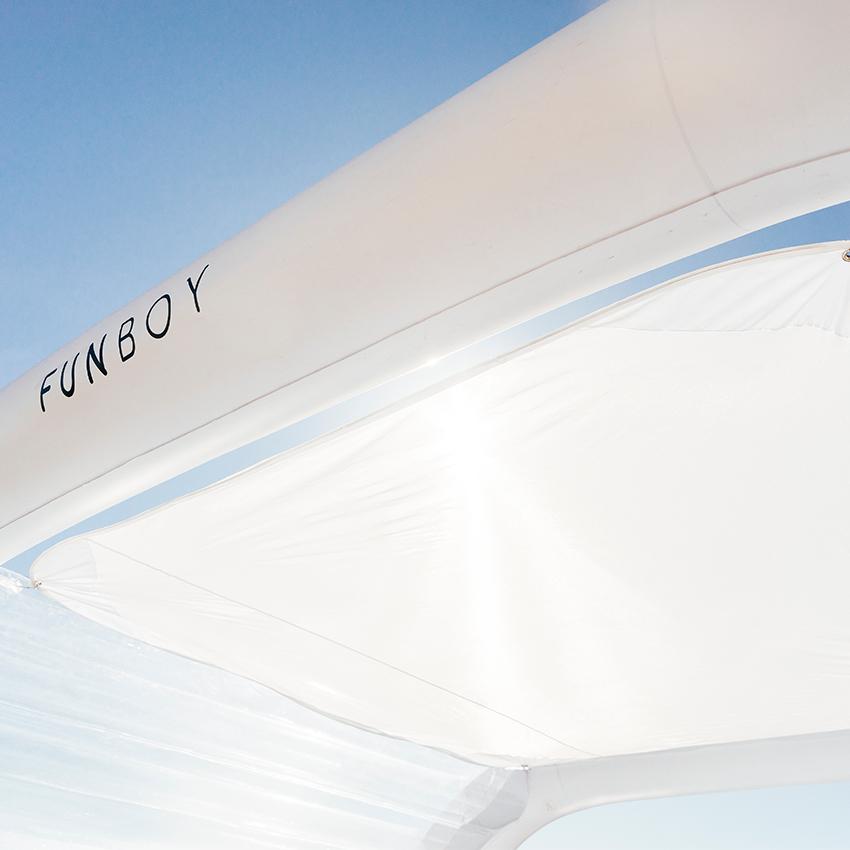 Credit: funboy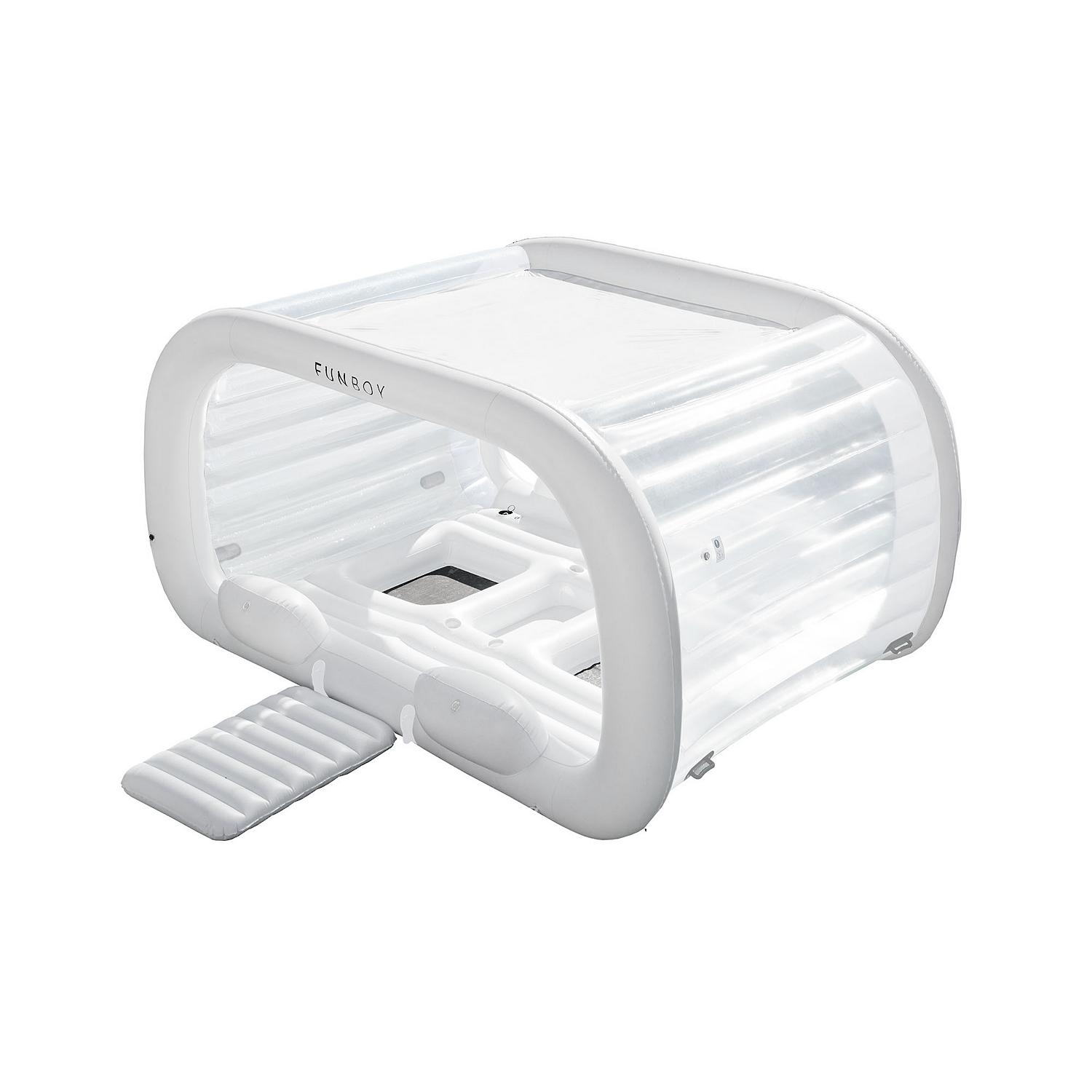 Credit: funboy