These Funny Teeth Baby Pacifiers Might Make Tough Parenting Times a Little More Tolerable
By Ryan on 07/07/2022 11:05 AM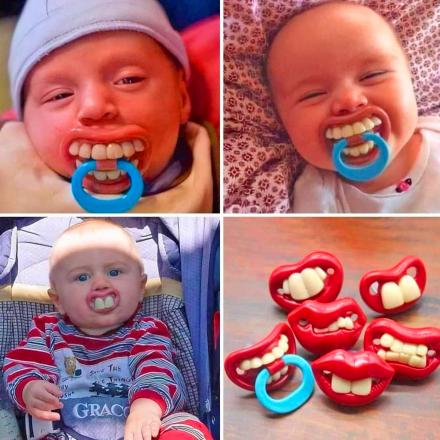 Those of us that are parents know that keeping babies and young children calm can be tough. And when young kids are crying, all some parents need is a little relief. Sure — you can go for that regular old binky, or you can upgrade to something that's sure to make you laugh while simultaneously calming down your child, like these funny pacifiers.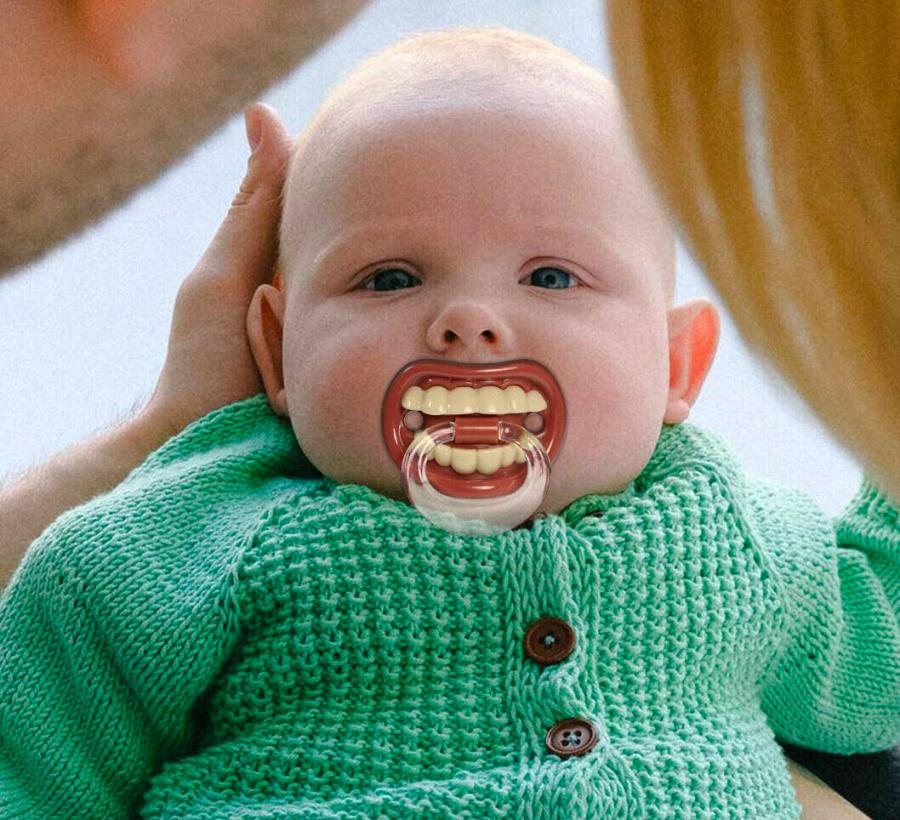 Check out these funny teeth, lips and mustache pacifiers from Amazon, which will make comforting your child a whole lot sillier by giving them goofy teeth, lips and mustaches when sucked on.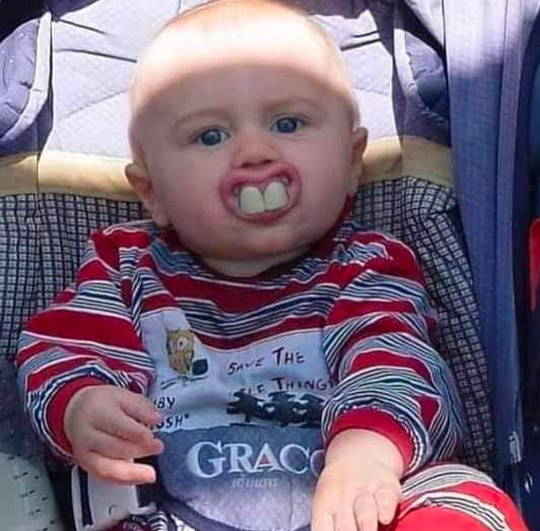 While you can find a wide range of funny teeth pacifiers like these, this particular set comes with a four-pack of pacifiers, including two mustaches with puckered lips, one pair of giant buck teeth and one set of teeth and lips with vampire fangs.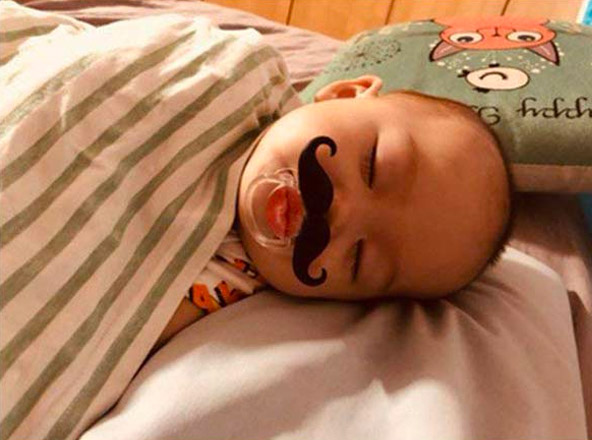 These funny, fake mouth pacifiers also come in a variety of packs with different colors and configurations. While this pack comes in red, you can also find some of these funny pacifiers in pink and purple, featuring large lips with lipstick instead, or with the mustaches only.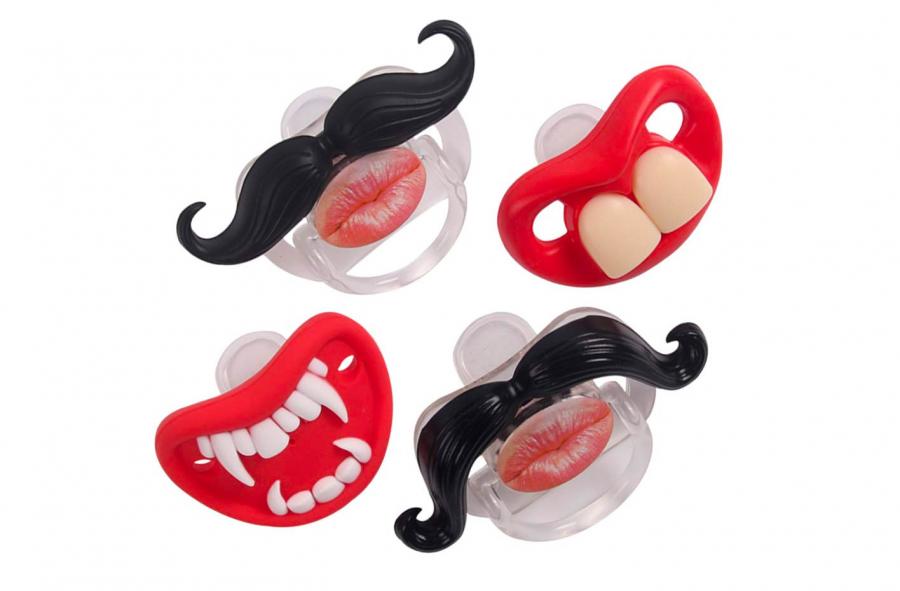 No matter which pack you go with, you're sure to get a laugh from these silly pacifiers, each of which will help your baby stay calm when you need them to.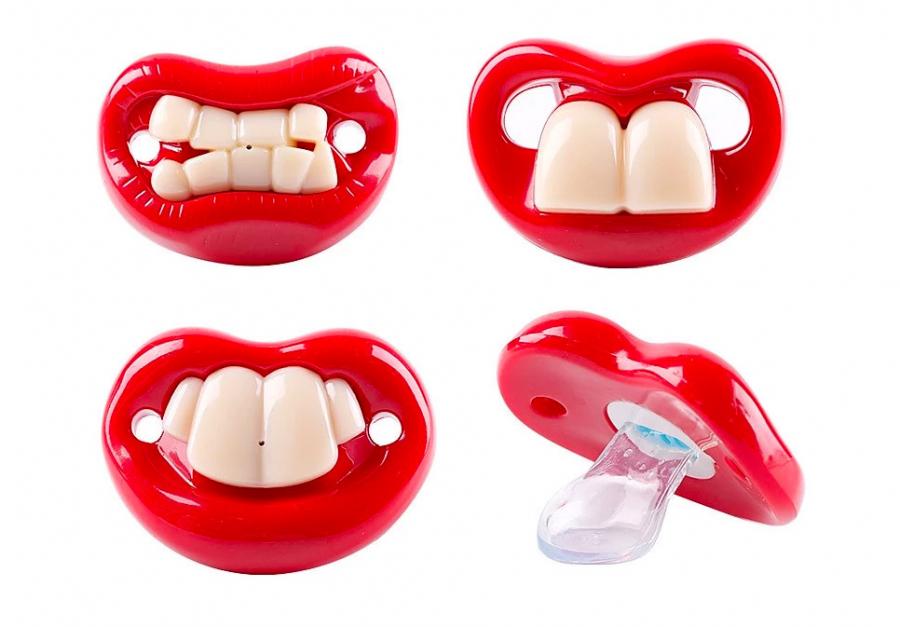 Each funny teeth pacifier is roughly 3 by 1.5 inches in size, and is particularly rated for children 0 to 6 months old — though the shop also says they can be used for as long as 36 months.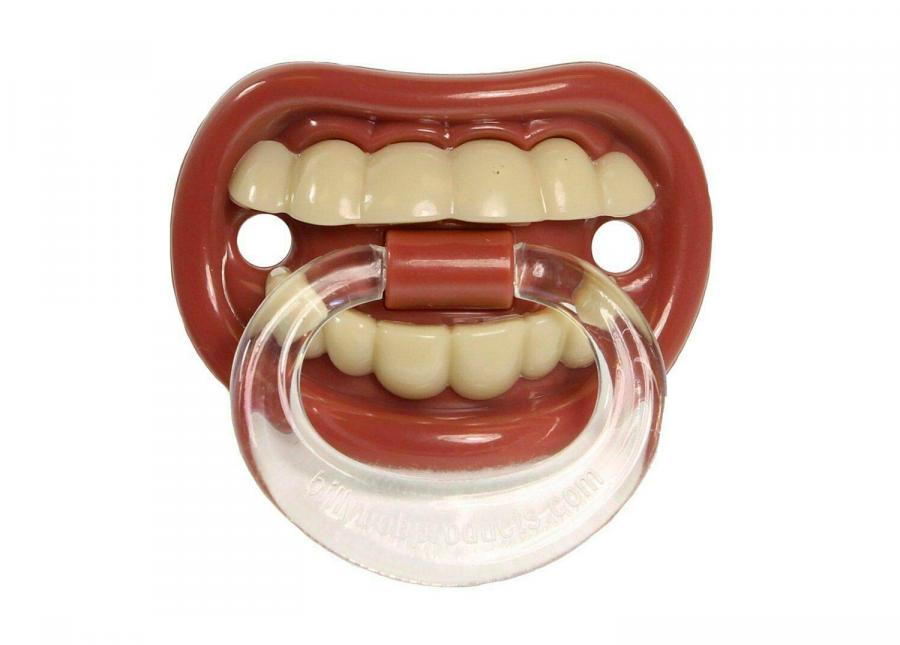 Made from a completely safe, BPA-free silicone material, these funny faces pacifiers also conform to pacifier safety requirements, making it entirely safe for young toddlers and babies to suck on these. These funny teeth pacifiers are also made from FDA-approved silicone and with eco-friendly materials.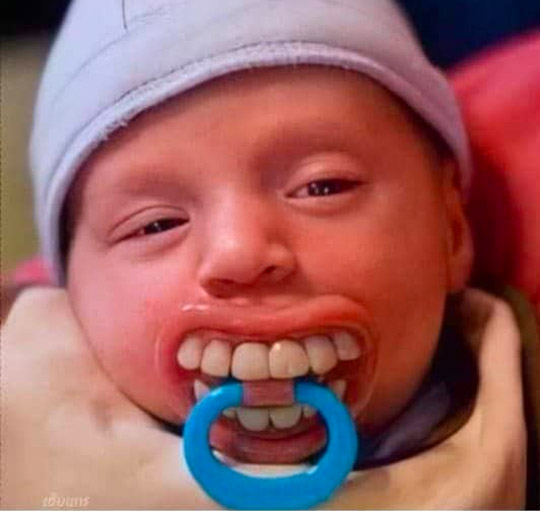 Like many pacifiers, these funny pacifiers include a mouth shield with breathable air holes for your baby, so they'll be able to breathe freely while sucking on the binky's nipple.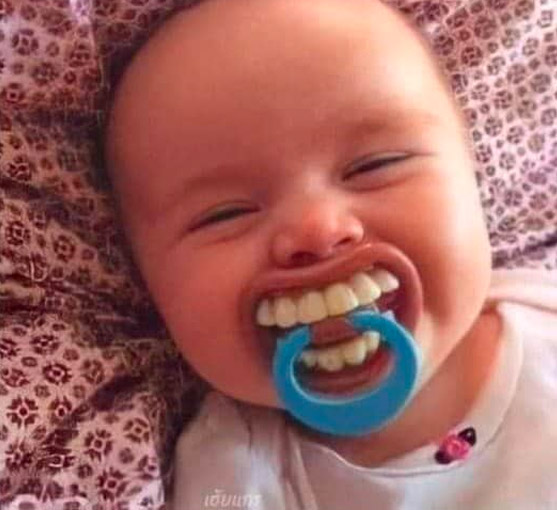 These funny teeth pacifiers are well-liked by buyers, with nearly a thousand ratings on Amazon, the vast majority of which are rated five stars. In one five-star review of the funny pacifier pack, Mr. Wonderful wrote, "They came just in time for Halloween and Great-Grandma, Grandma, Parents & Granddaughter loved them. Always get a chuckle when she uses one."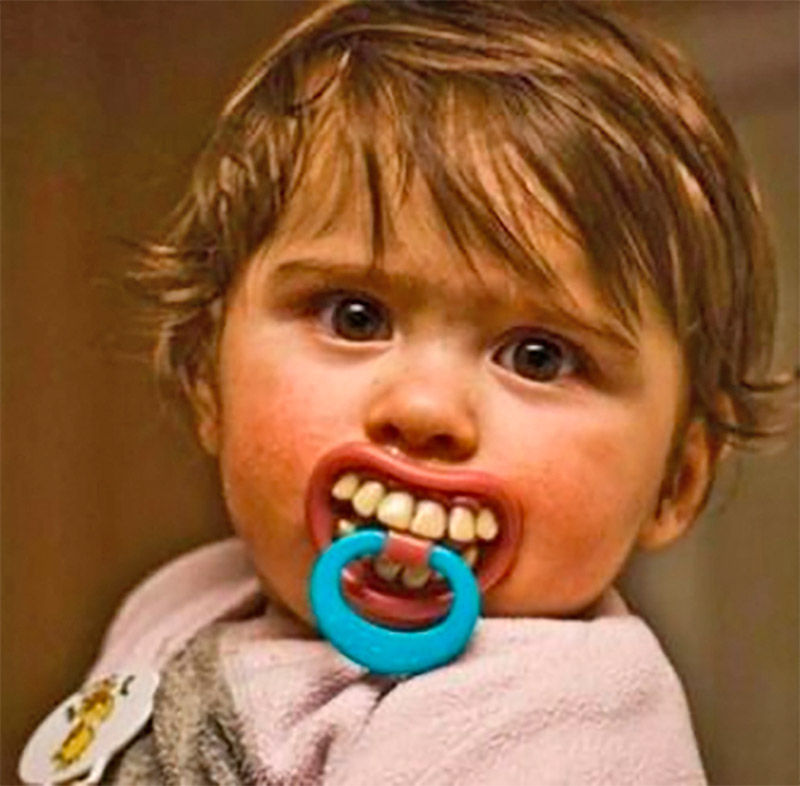 You can also pair these items with some of our past features, like this big lips and smile dog toy that will make your baby and your dog match, or these nifty, automatically-closing pacifiers when dropped.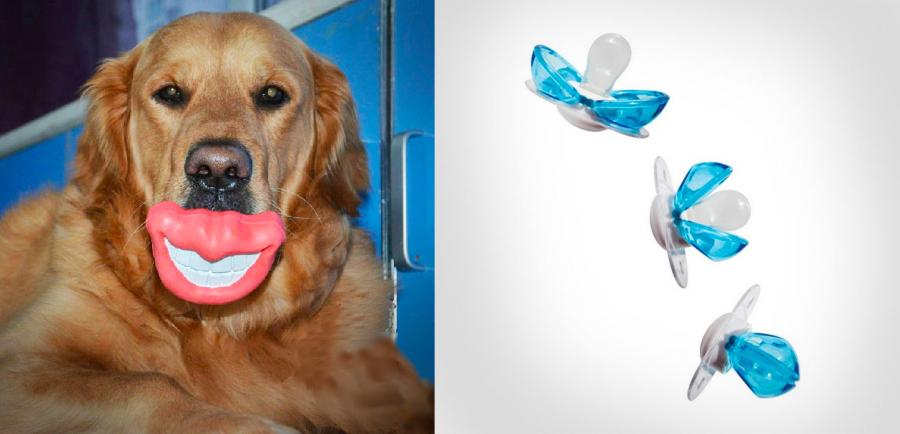 Whether you're looking for convenience or just a little humor, tons of specialized gag pacifiers exist on today's market, featuring a range of hilarious looks and useful features.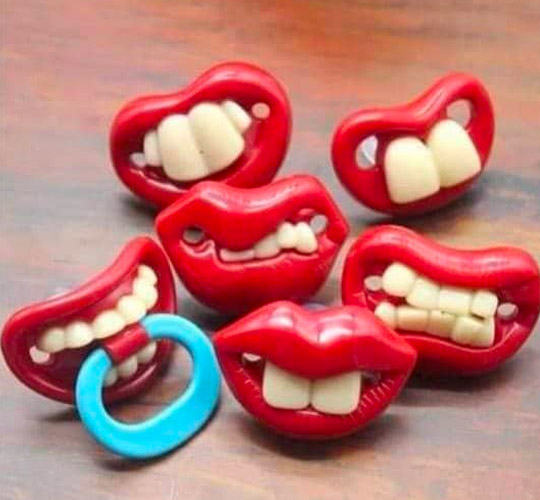 If these mustache, lips and teeth pacifiers aren't exactly your thing, not to worry! There are plenty of funny mouth pacifiers out there, such as this Billy-Bob Thumb Sucker pacifier on Amazon, which features a huge set of silly teeth when sucked on.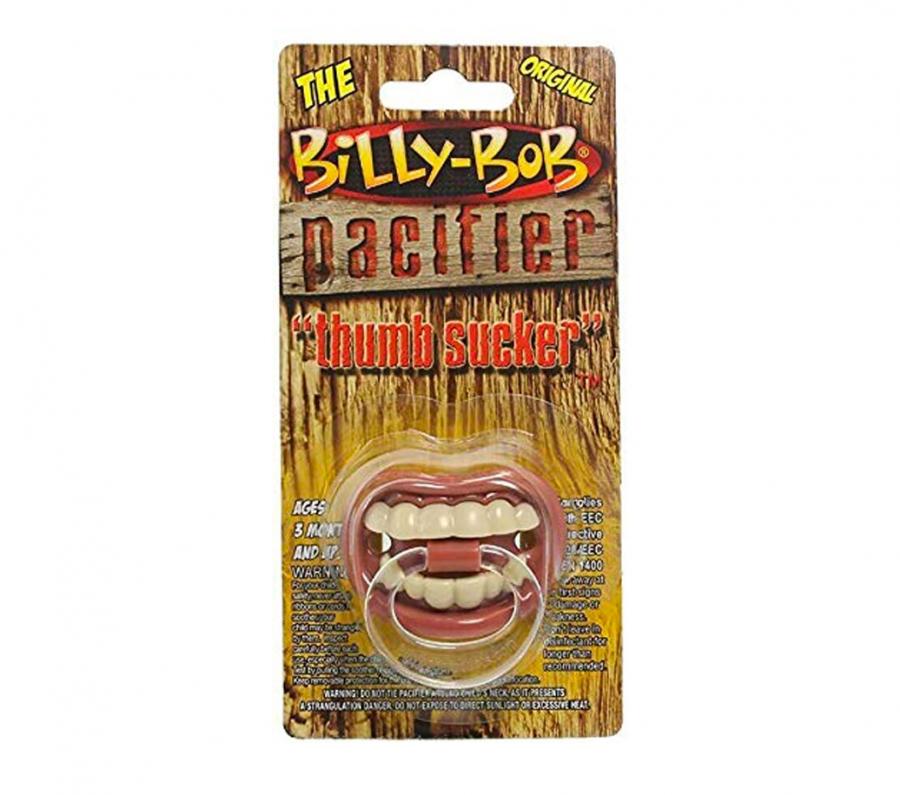 Another great silicone option, this funny pacifier is a little larger overall, and is rated for kids and babies around six months old and older. However, it only comes in a single pack, unlike the aforementioned models of funny mustache pacifiers.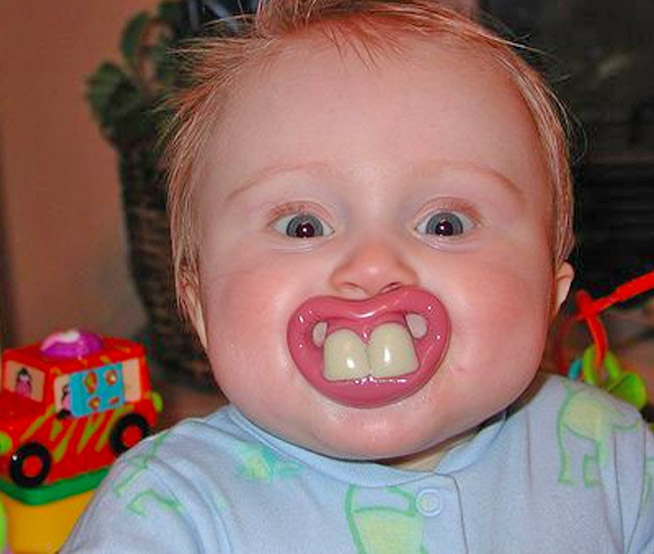 Other funny pacifiers on Amazon include a wide variety of hilarious looks, ranging from classics like the mustache, lips and teeth pacifiers.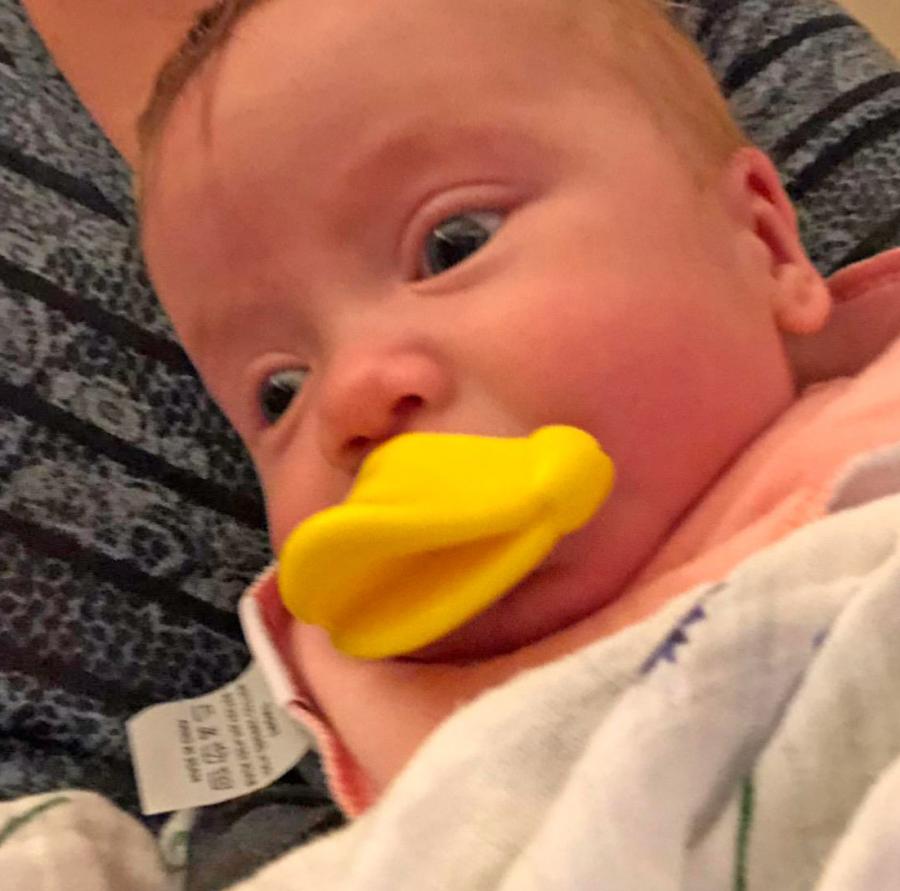 There's even other options like a cute baby duck pacifier, a grillz pacifier for some bling, and a fake beer bottle pacifier to make it look like you help children get bad habits out of the way early.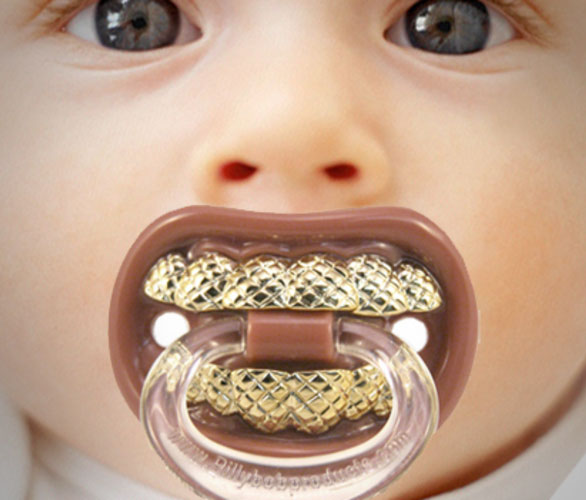 No matter what kind of laugh you're trying to get, these funny pacifiers are a great way to go about them.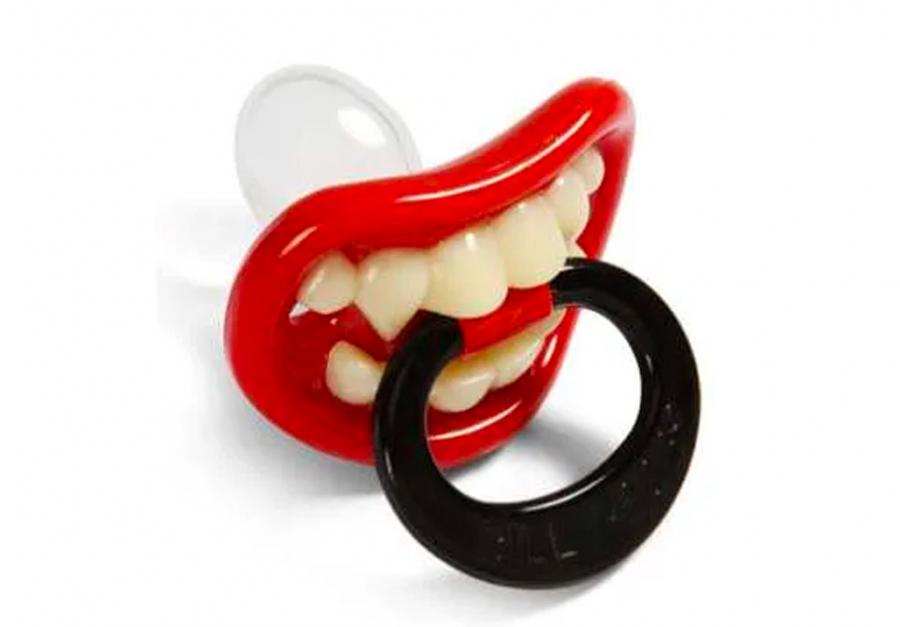 They can help you, the parent, persevere through even the toughest bedtimes, and you won't be able to stop smiling once your baby is using one of these hilarious mouth pacifiers — or using one of them to sleep through the night.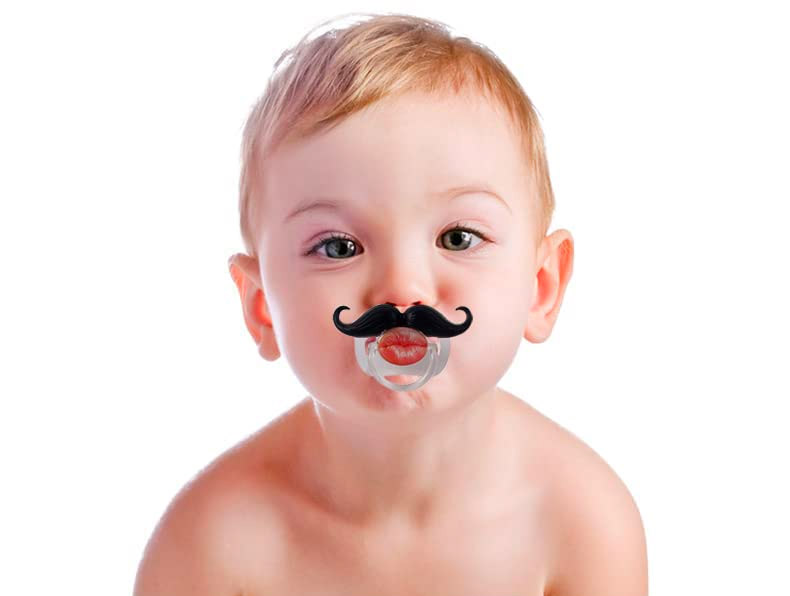 You can snag these funny teeth baby pacifiers on Amazon for around $10 bucks for a four-pack!