Every Party Host Probably Needs One Of These Hilarious Cooking Aprons
By Ryan on 01/08/2020 10:46 AM (Updated: 12/29/2020 11:54 AM)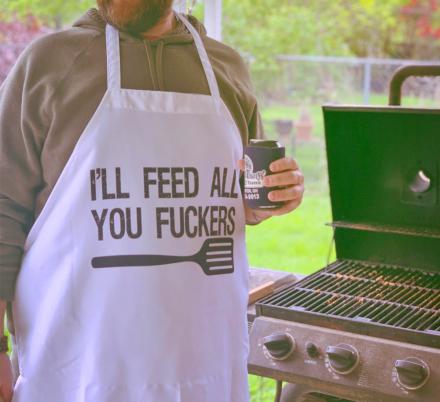 Sure, BBQ aprons are probably not necessary to actually wear while you're bbqing unless you're cooking something that's going to splatter five feet across your patio while it sizzles. But that's not to say that aprons don't still serve a purpose. Now-a-days, bbq aprons are just a way to get a message across to all of your guests with a witty statement on it. This time around, it's a hilarious BBQ apron that reads "I'll Feed All You F*ckers".
Made and sold be Etsy store The Trendy Tribe, the I'll Feed You F*ckers BBQ apron is just one of many hilarious aprons that they make, with others including Lets Bake Shit, Alexa Feed My Kids, Daddio Of The Patio, I Have No Idea What I'm Doing, and more...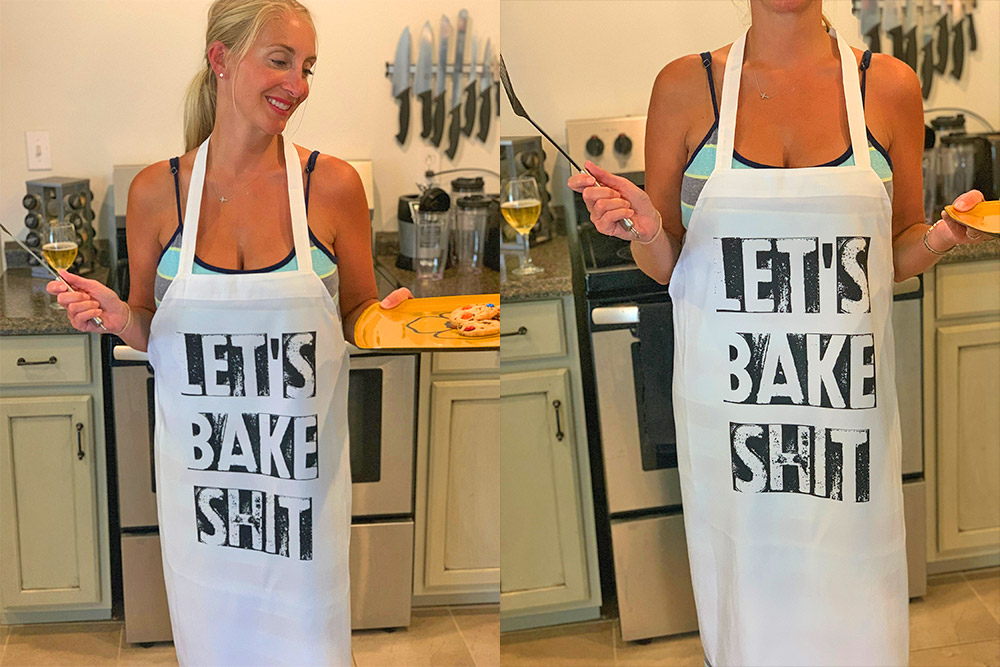 The perfect gift idea for a BBQ loving dad, mom, or just a bachelor who likes or dislikes to cook for their guests, the I'll Feed All You Fuckers cooking apron is made using a unique sublimation process that gives the design a vintage look. So, some colors on the apron may appear slightly faded which is the desired look of this design.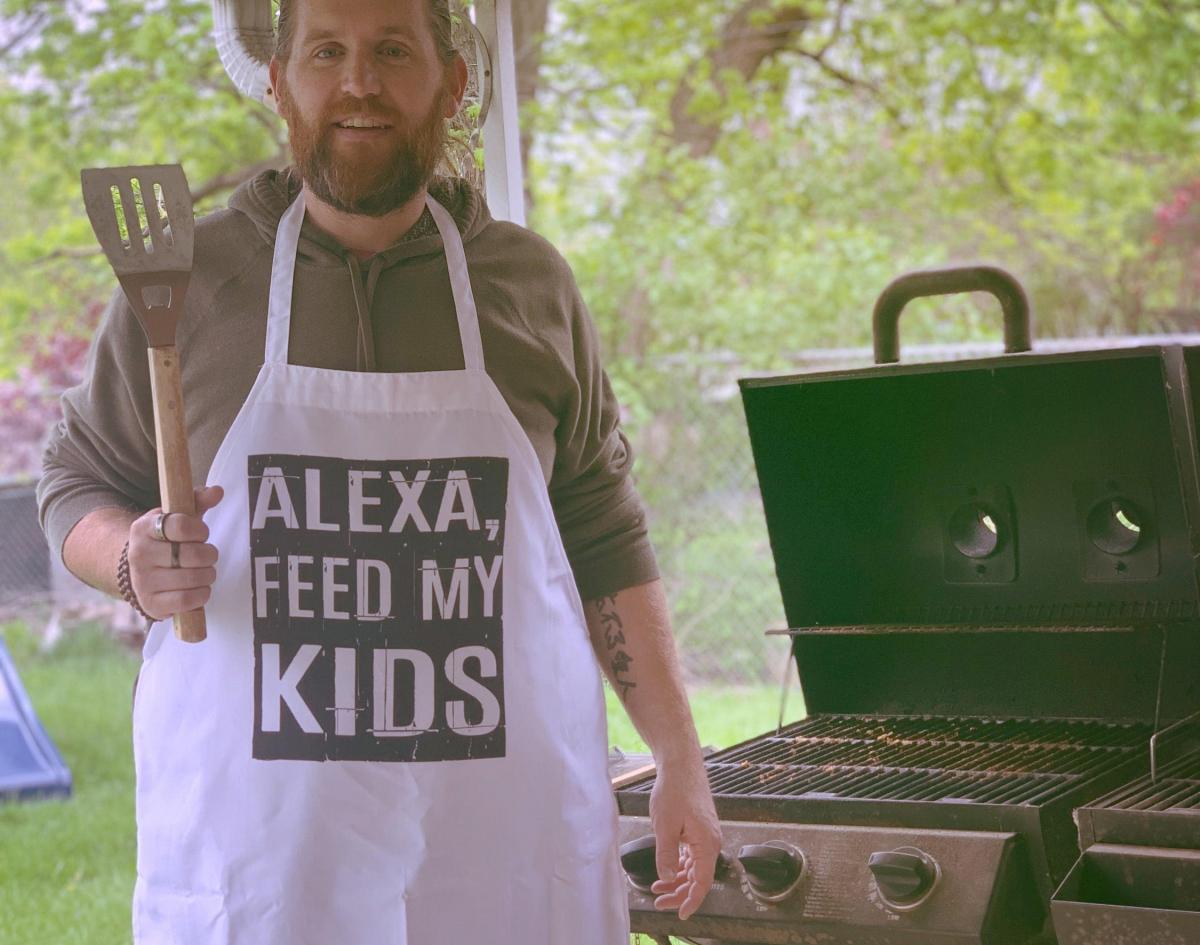 Each one of their aprons is made with hemmed edging which gives the apron a durable quality and will last for years to come. Each apron also comes with long ties that will fit most sized humans. Not only great for cooking, baking, or BBQing, the funny aprons are also great for cleaning, painting, serving, industrial usage, and more.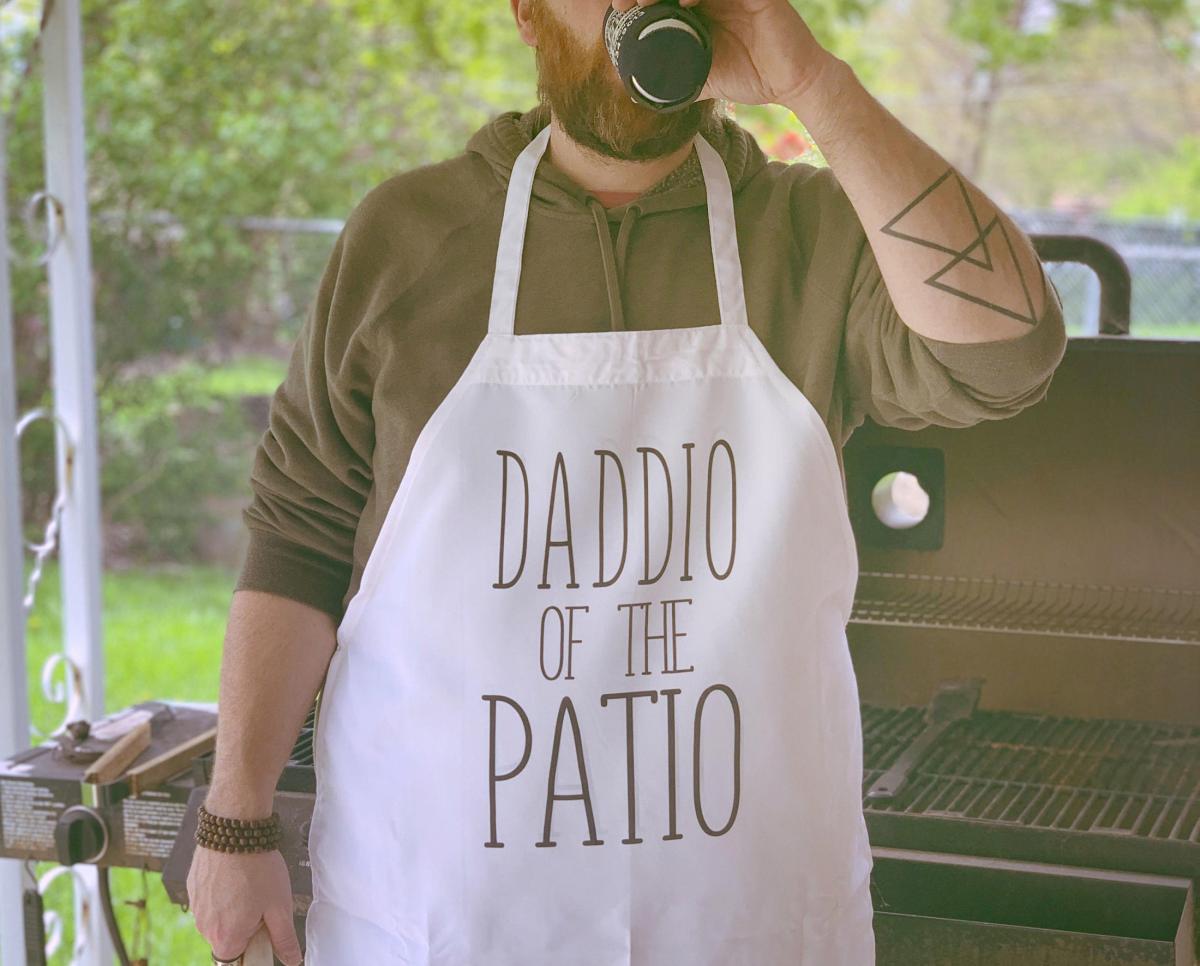 The funny aprons are machine washable for easy cleanup, they're made to resist shrinking and wrinkling, and it's recommended to wash with similar colored clothing to deter fading or color washing. You should avoid dry cleaning the aprons, as well as avoid bleaching or tumble drying.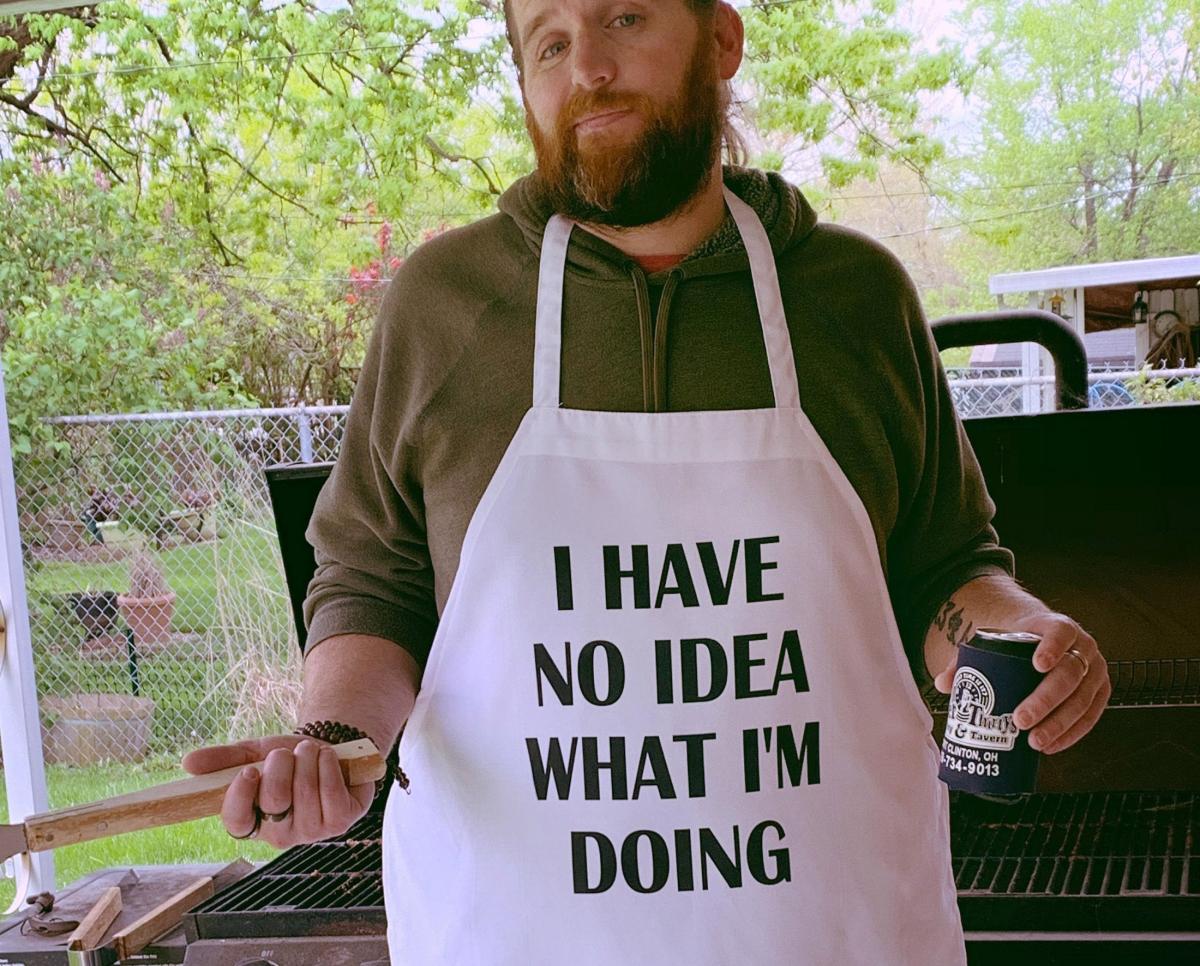 If you consider yourself the king of the grill, and want give a message to all of your guests that you'll be feeding them and they pretty much owe you one, this hilarious BBQ apron is for you.