Friesenberg: A Mr. Potato Head Breaking Bad Heisenberg
By Ryan on 09/08/2015 7:04 AM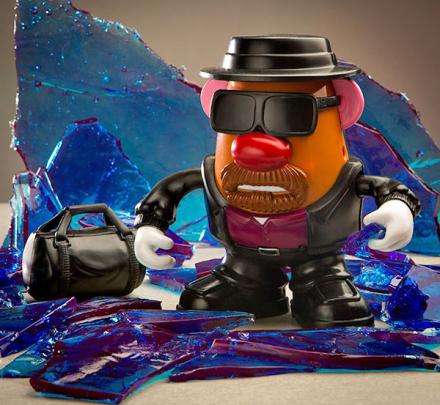 Call Him Friesenberg! This Mr. Potato Dead toy is made to look like Walter White from breaking bad, AKA Heisenberg, and is a perfect way to teach kids about how making drugs makes you super bad-ass and awesome. The Breaking Bad Mr. Potato head comes with 8 removable parts, including Heisenberg's iconic pork pie hat, his goatee, a duffel bag full of money/meth, plus more.
No longer will your child have to play with his army figurines, ninja turles, race cars, or his buzz light year doll like some sort of conformist, now he can sit down and pretend to cook up a batch of meth in an RV, strangle a man to death with a bike lock, or watch as a heroine addict chokes to death on her own vomit. The breaking bad Mr. Potato head doll is fun for the whole family!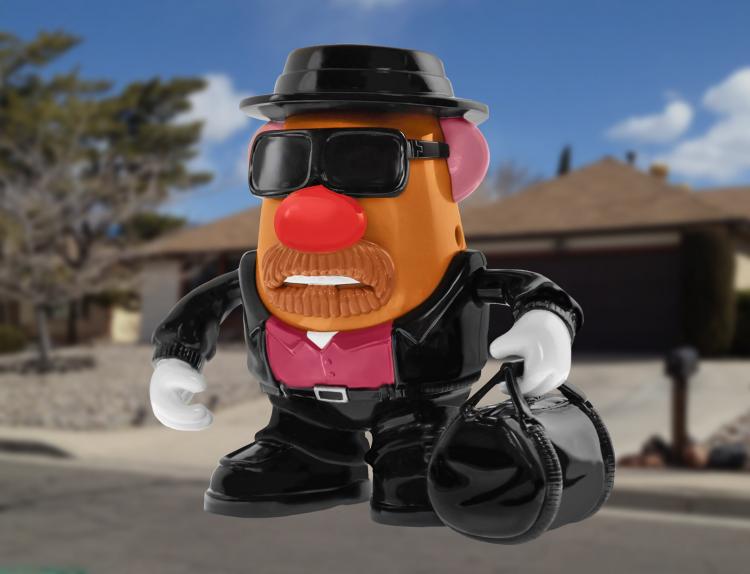 The Friesenberg Mr. Potato Head doll is officially licensed by Breaking Bad, is made from plastic, stands 6 inches tall, and would make a perfect gift for any Breaking Bad fanatic, meth addict, or Mr. Potato Head collector (I'm just assuming there's people out there that collect these).