Flippr Rotating Ironing Board Lets You Rotate The Board Instead of Your Clothing
By Ryan on 01/25/2018 1:58 PM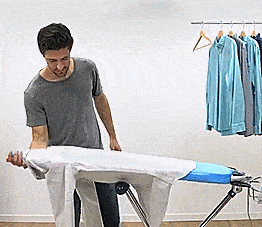 Ironing clothes is a pain, is there really anyone that likes doing it? There must be something out there to make this job easier. Well, there is! The Flippr Ironing Board makes ironing a breeze because it lets you rotate the ironing board instead of your clothing. What this means is that this ironing board rotates in a complete 360-degree flip. So all you have to do is slide a buttoned shirt over the ironing board, iron one side, then flip the board and iron the other side. You don't even have to touch or adjust the shirt itself.
The fact that the Flippr ironing board lets you rotate the entire ironing board around will save you tons of time while ironing dress shirts, dresses, pants, and more.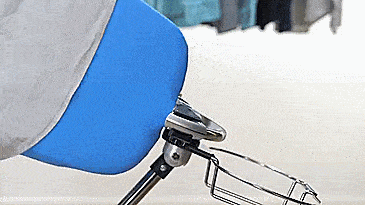 Flippr comes with a removable mini ironing board specifically for shoulders and sleeves too, so you can slide it into your sleeves to get those wrinkles out of your shirt wherever they are. The rotating ironing board even has eight height settings, so it'll be at perfect height for anyone of any size.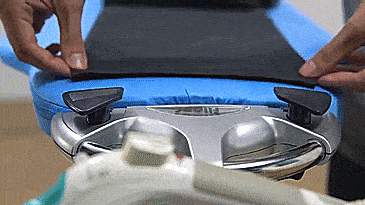 Another big bonus of the rotating ironing board is that the board is shaped like a human torso, so your shirts, dresses, and pants will fit over the board better than with a traditional ironing board.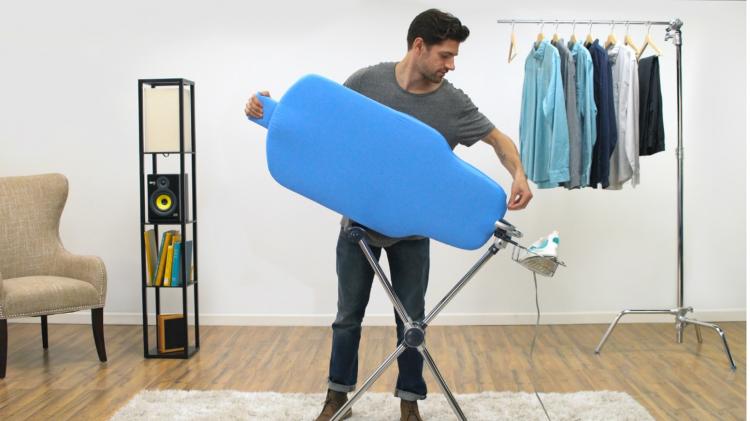 The Flippr ironing board has many improvements over the traditional ironing board, including a foldaway and detachable ironing rack which lets you safely rest an iron between motions without the worry of burning your clothing or having it fall off the board.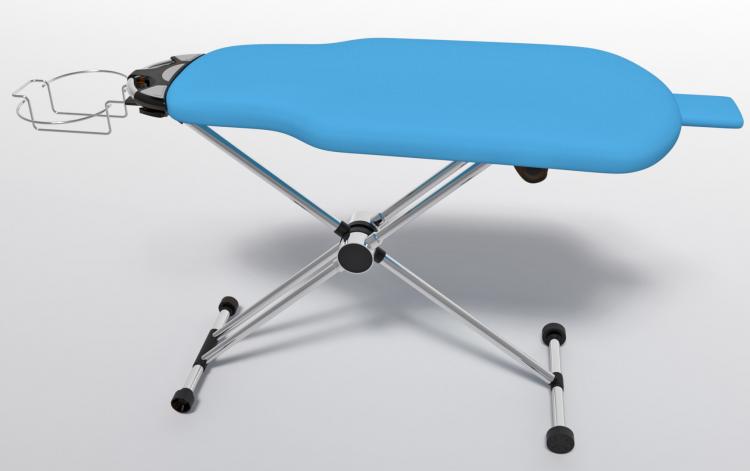 The rotating ironing board also has built-in ironing pant clips that attach securely to pant hems and help stretch the material flat to ensure perfect looking seams while you iron. This way you won't have to stretch the material with one hand as you iron with the other.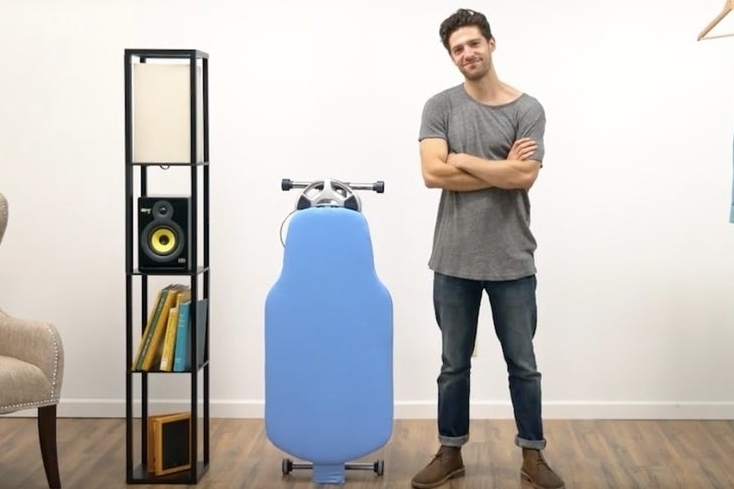 The unique ironing board also has a removable cover so you easily take it off to clean it.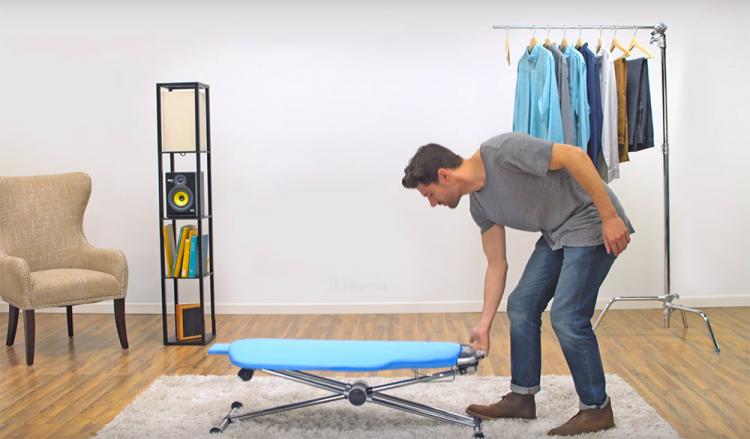 Check out the Flippr rotating ironing board in action via the video below.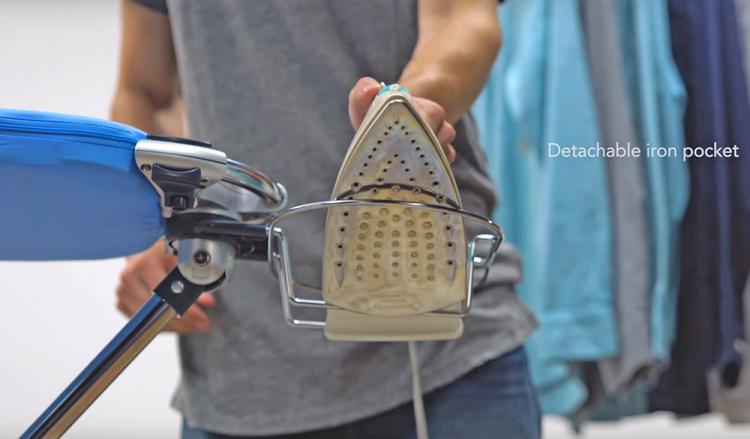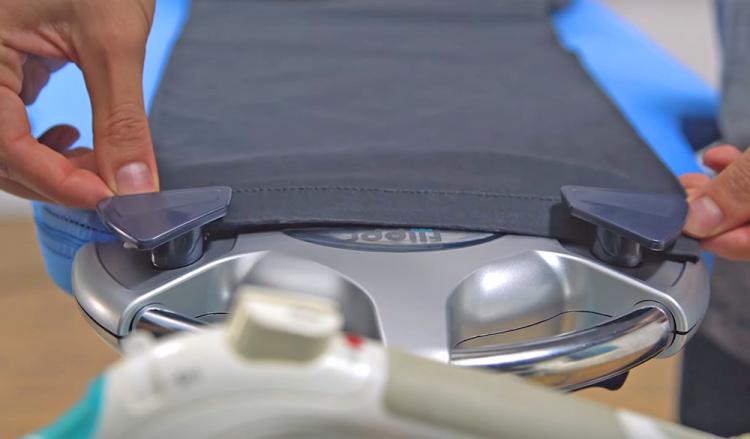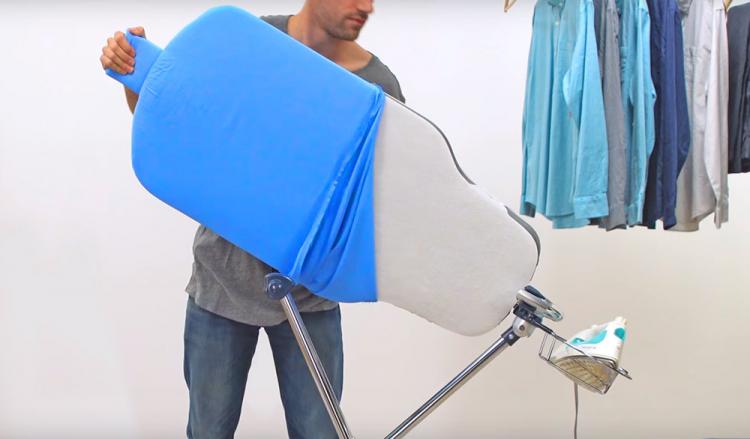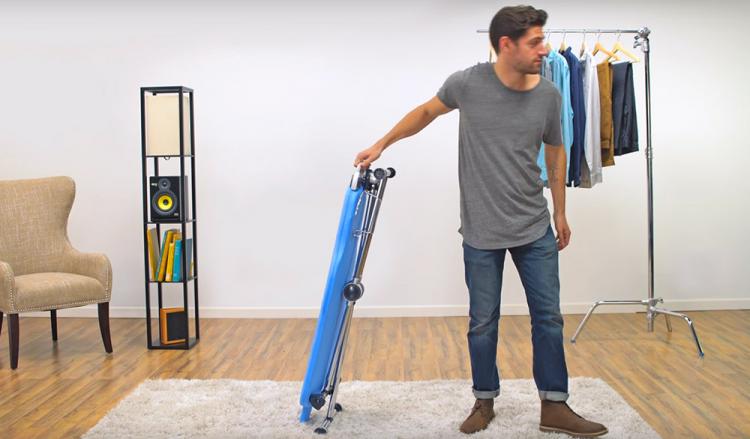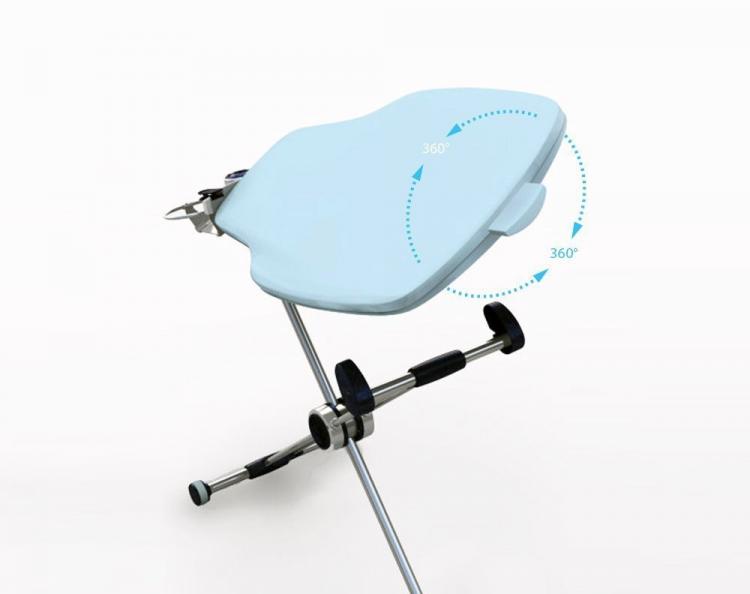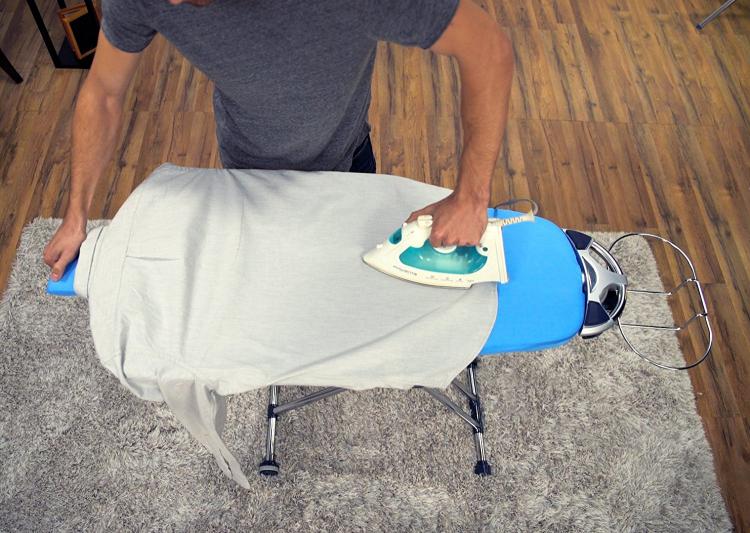 Subscribe To Our YouTube Channel