This Light Bulb Is Made To Look Like a Flickering Candle
By Ryan on 09/13/2019 10:58 AM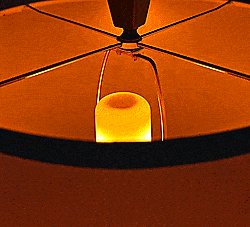 When you want some mood lighting, you usually instantly go towards lighting a candle! With this unique light-bulb, you'll no longer need a candle to get that awesome lighting effect that a candle has to offer. The Flickering candle light bulb uses an incredible flickering effect to offer some really cool lighting effects that are perfect for Halloween, scary nights, or just some excellent mood lighting for studying, meditating, romance, or just relaxing.
The Flickering candle light bulb works just like any light bulb by simply screwing it into any standard light socket. Once turned on, the bulb will glow orange/yellow and automatically start flickering while looking just like a lit candle.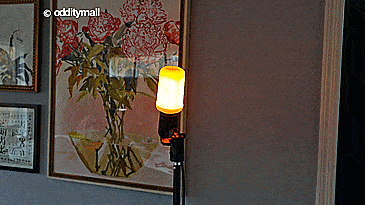 It comes with three different versions, a U.S. version for E26 compatible voltage, a European version for E27 compatible voltage, and a smaller candelabra version (E12) which fits those smaller sized sockets.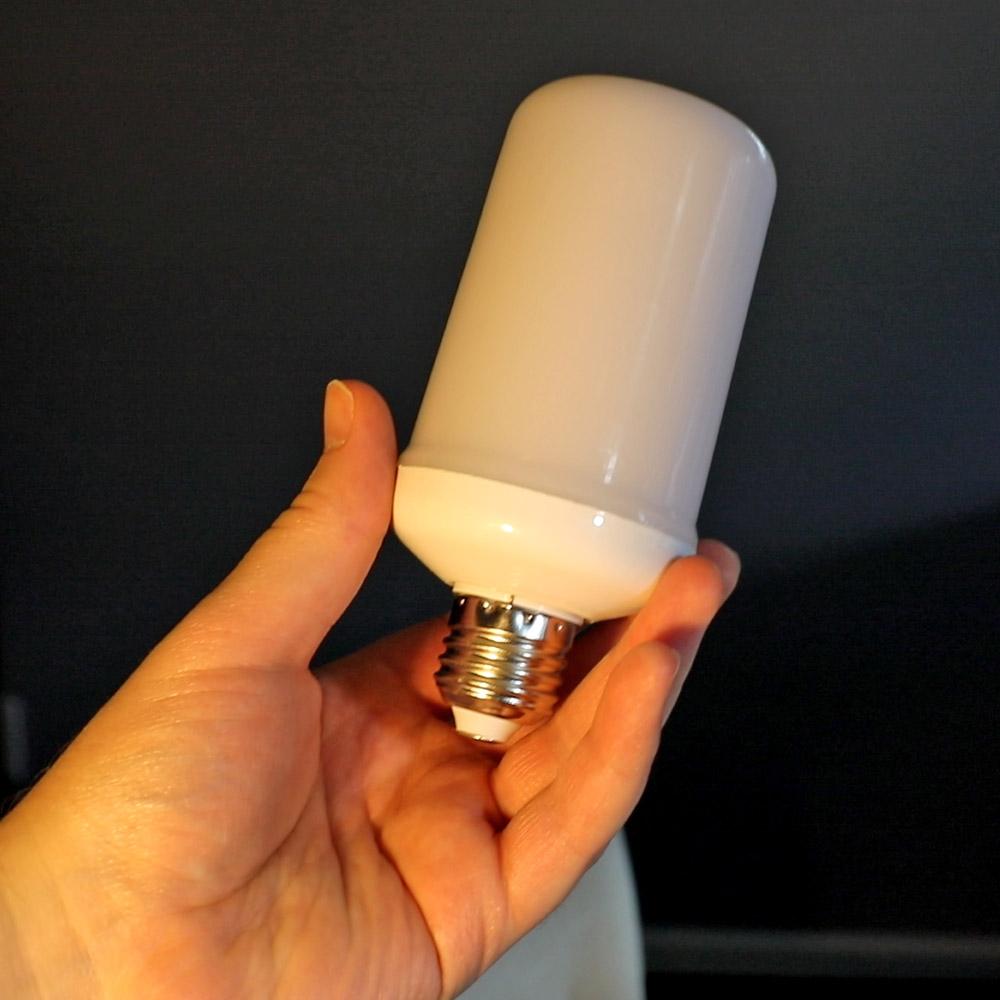 The flickering candle light bulb comes with either a white or black base depending on your needs, and is perfect for unique room decorations for churches, castles, monasteries, or just for use in haunted houses, bedrooms, bars, night clubs, hotel lobbies, outdoor gardens, wedding/party decorations, and more.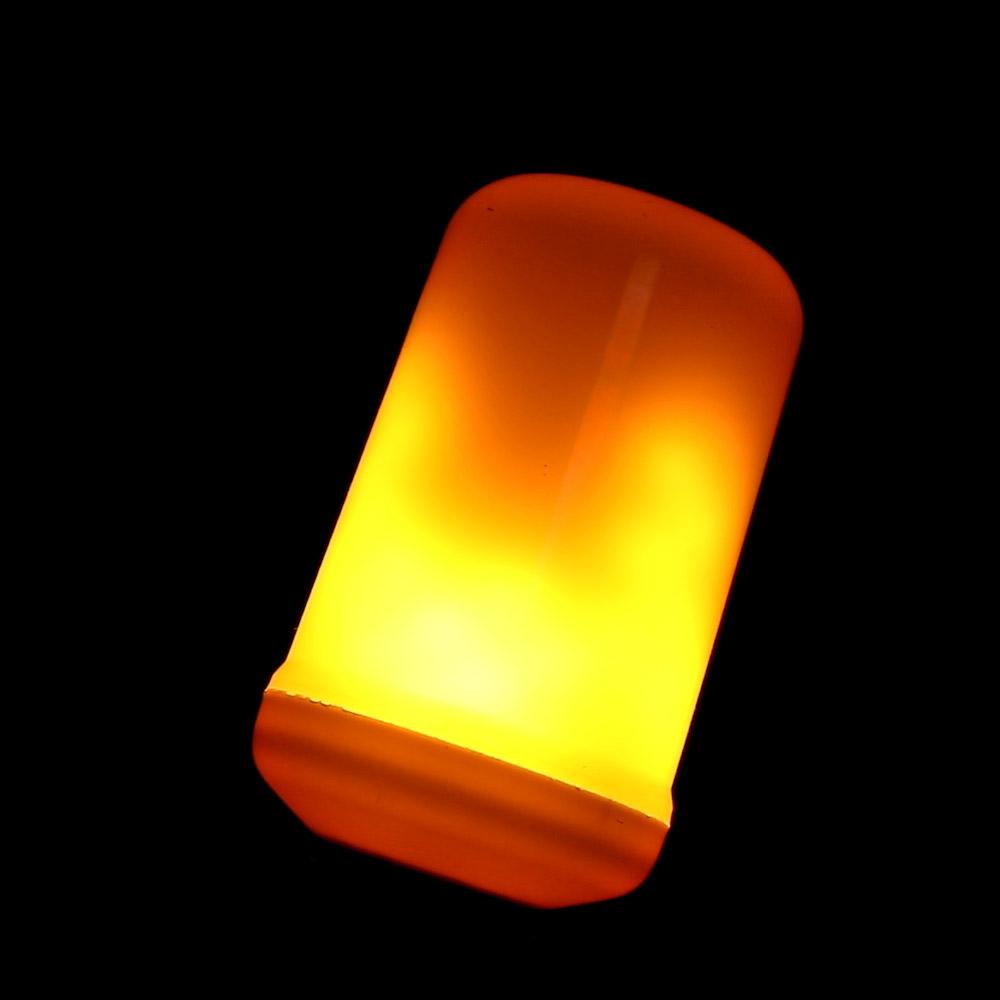 Base Types: E26 | E27 | E12
Base Colors: White | Black
Wattage: 9w
Color Temperature: 1900-2200K
Luminous Intensity: 450/650LM
Measurements: 2.4 inches in diameter x 5.43 inches in height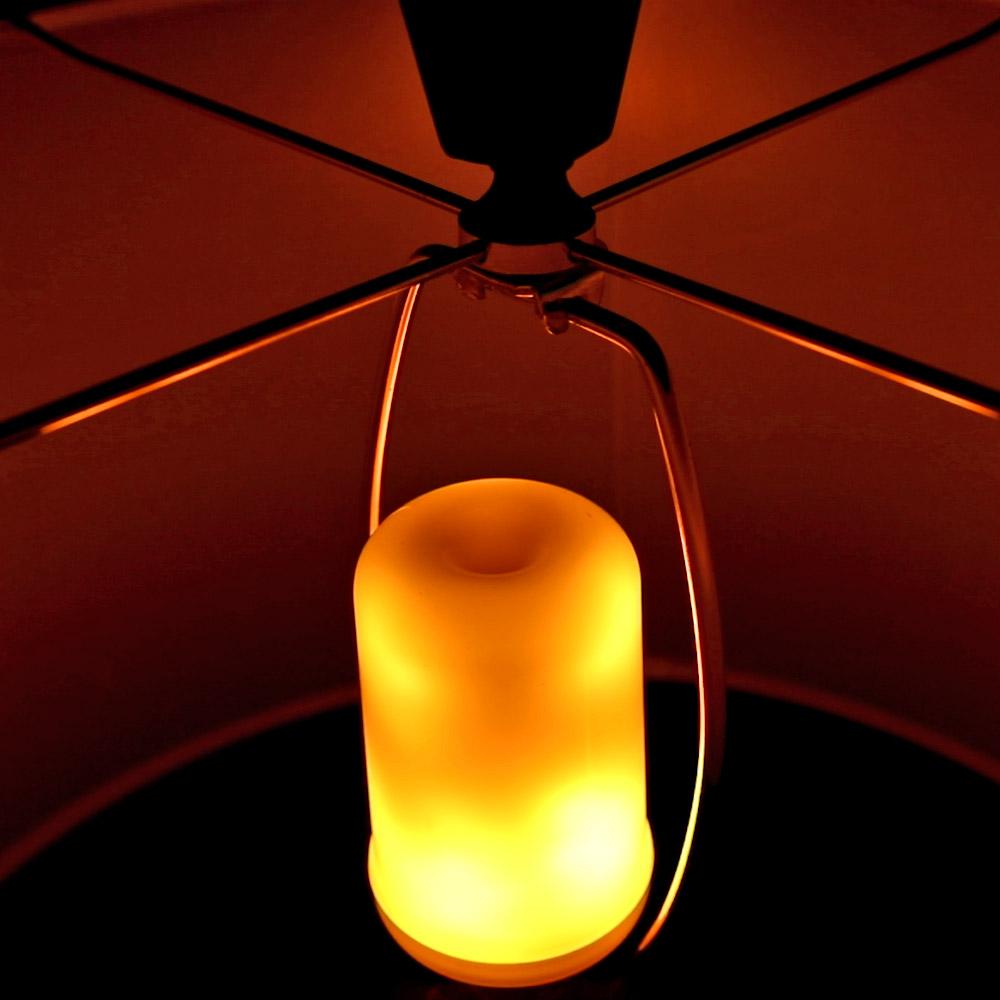 A light bulb that looks like a flickering candle
Comes with either a white or black base
Works with any standard light socket
Comes Versions for U.S., Europe, and Candelabra sizes
Perfect for Halloween or mood lighting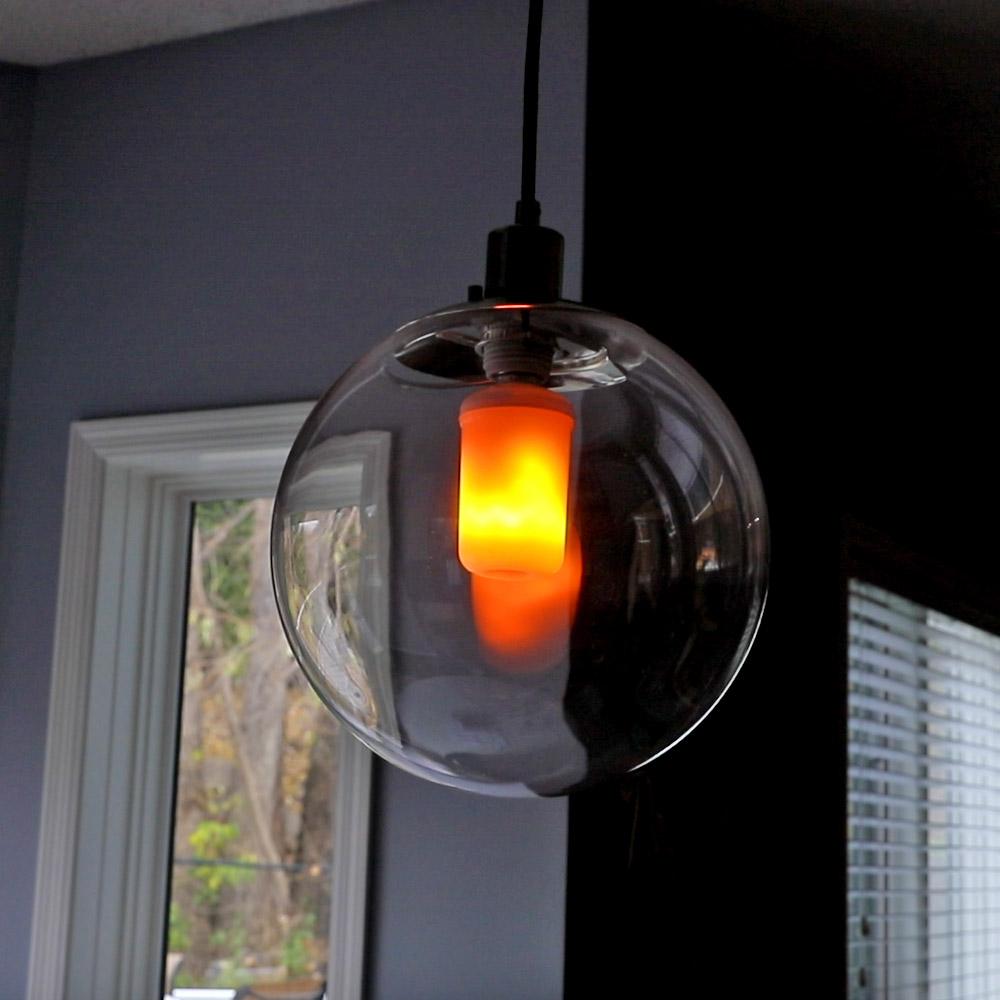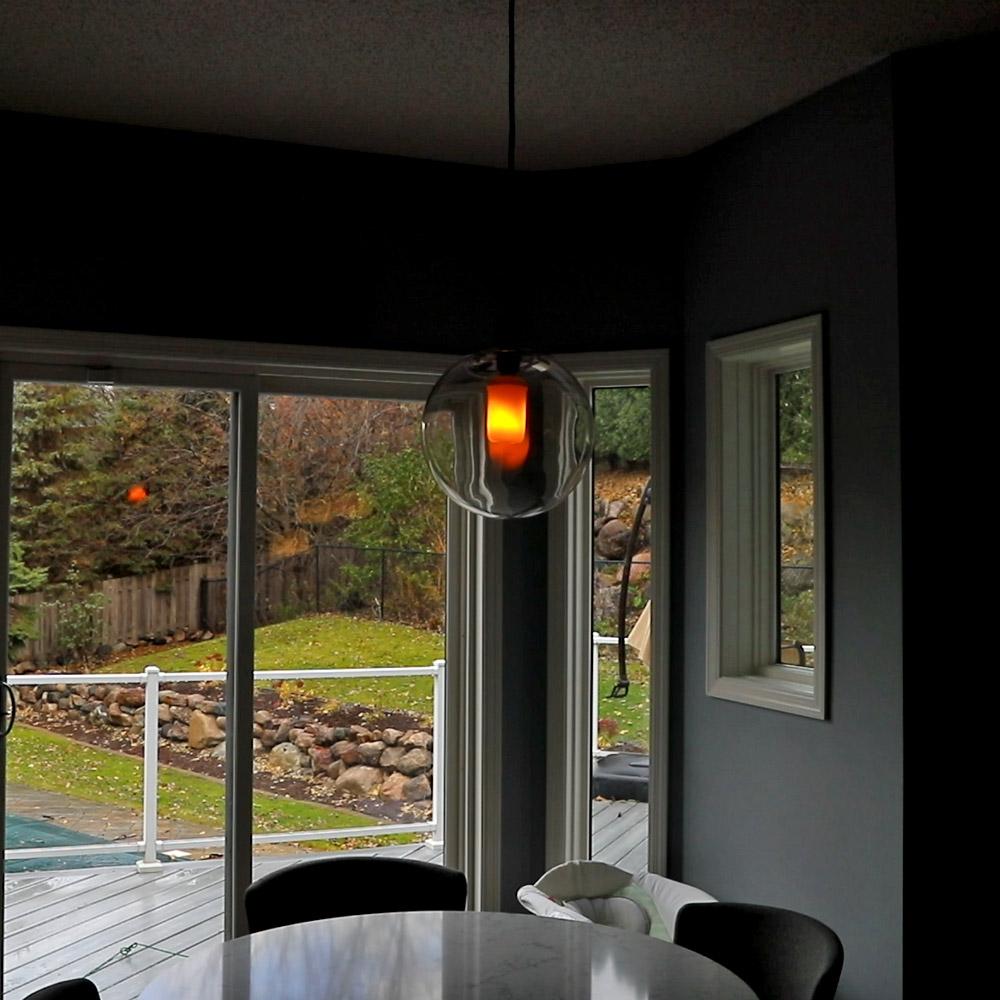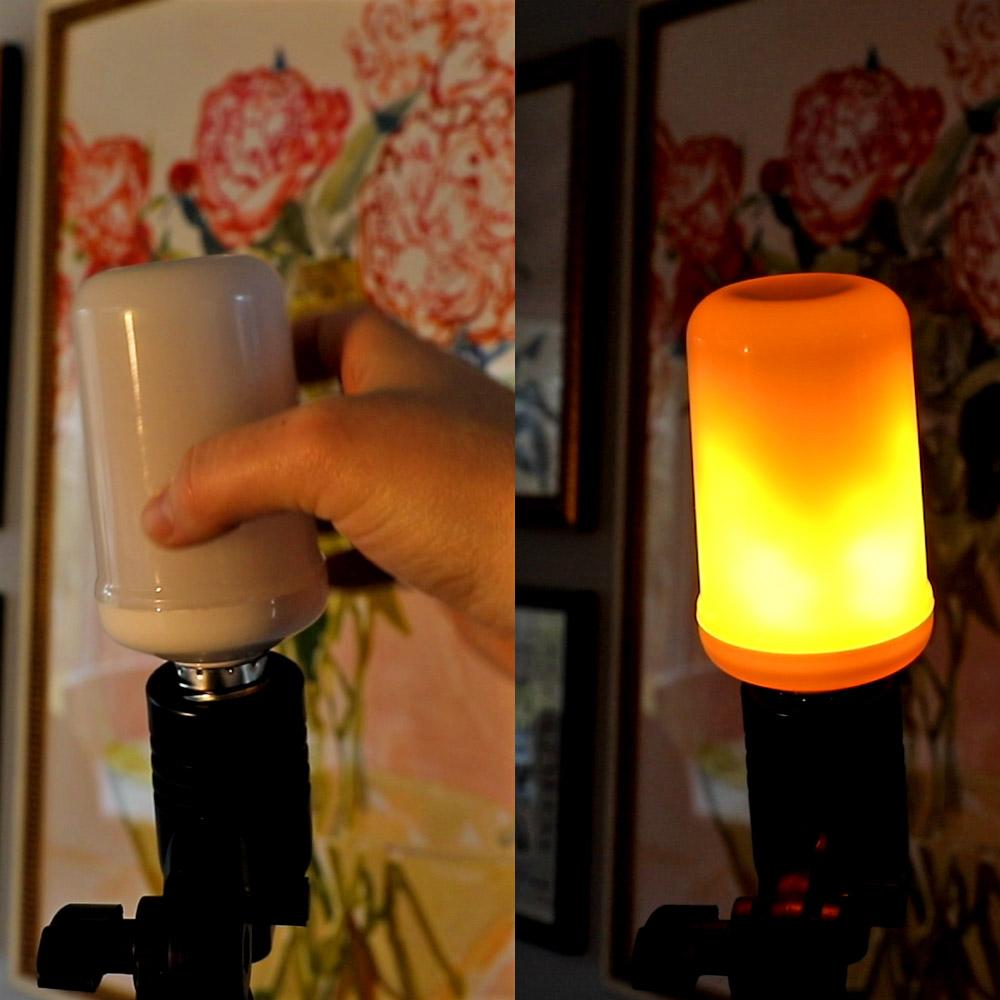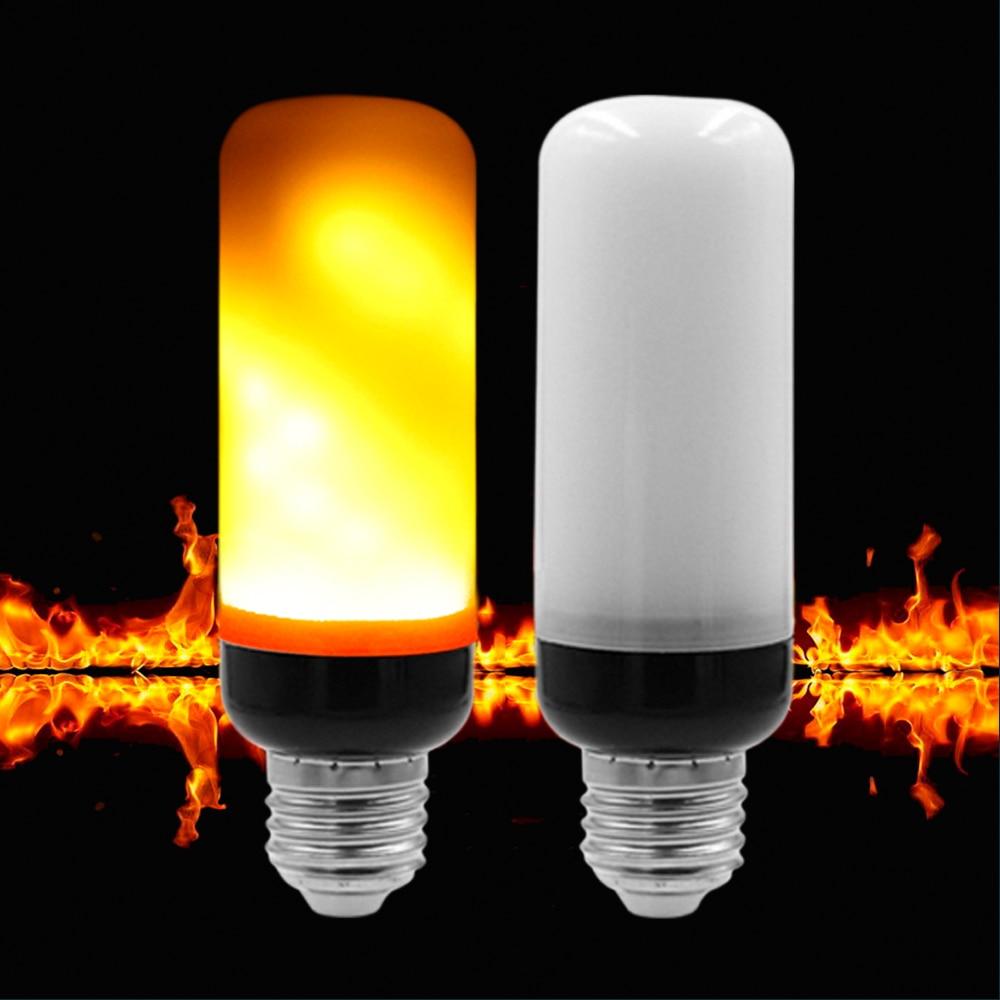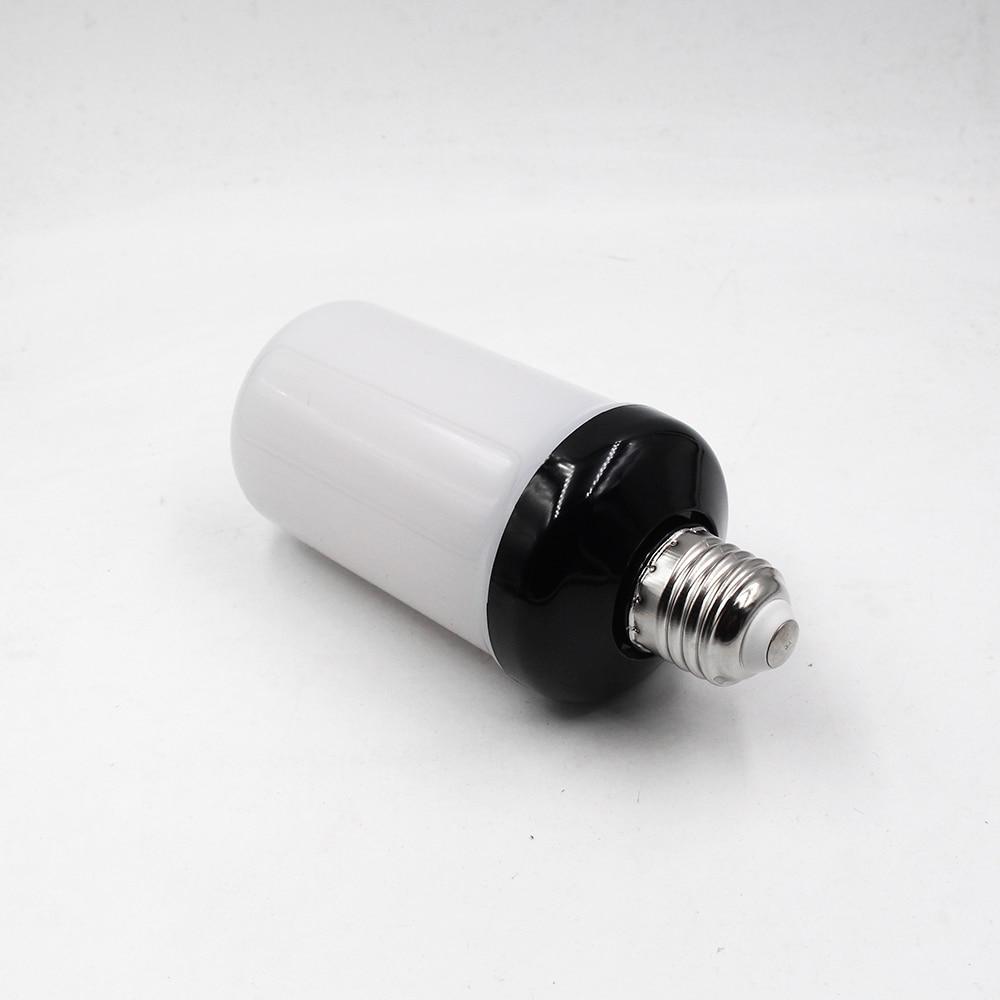 Subscribe To Our YouTube Channel