Thumb Shaped Flash Drive (Thumb Drive)
By Ryan on 02/07/2018 3:20 PM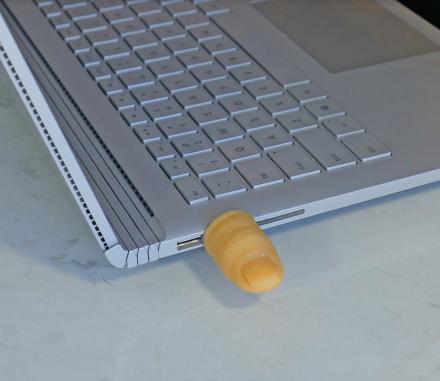 When you think of a thumb drive, you don't necessarily think of an actual thumb. But you probably will if you own one of these thumb drives that look like an actual human thumb. Now you can creep everyone out when you whip out your flash drive, and end up with a human appendage sticking out of your laptop.
Have a little fun when saving your data by using the finger shaped flash drive, but not too much fun, things might get a little weird. If you get the finger stuck in certain unmentionable places, your warranty will be void.
This thumb shaped thumb drive will hold 16GB worth of data, is pretty much the exact size of a standard human thumb, uses a USB 2.0 interface, is compatible with pretty much any windows or Apple computer or laptop, and unfortunately only comes in Caucasian...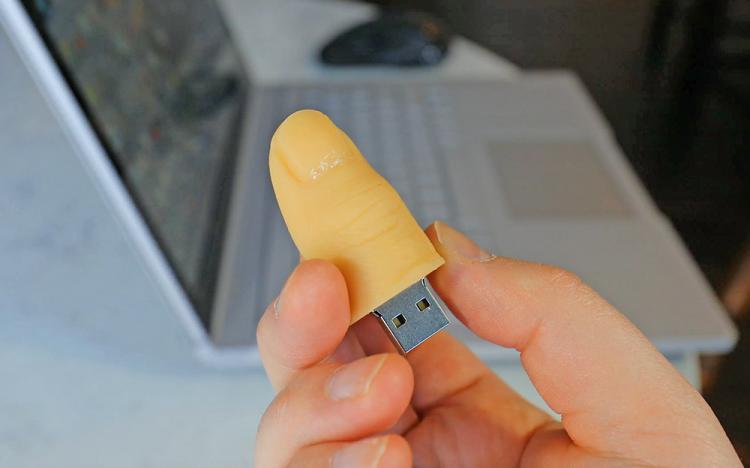 Although the finger shaped thumb drive is made from plastic, you can still see faint fingerprint on the drive!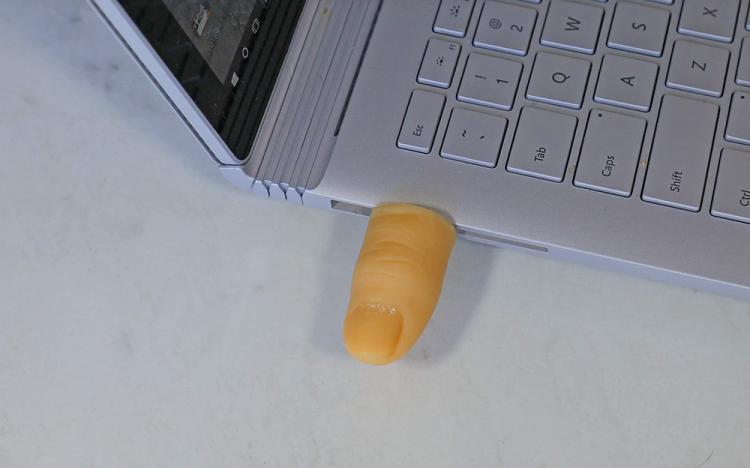 Check out the human thumb flash drive in action via the video below.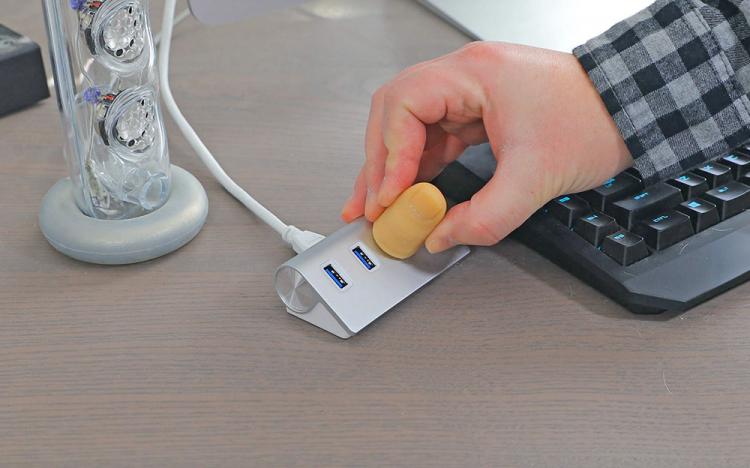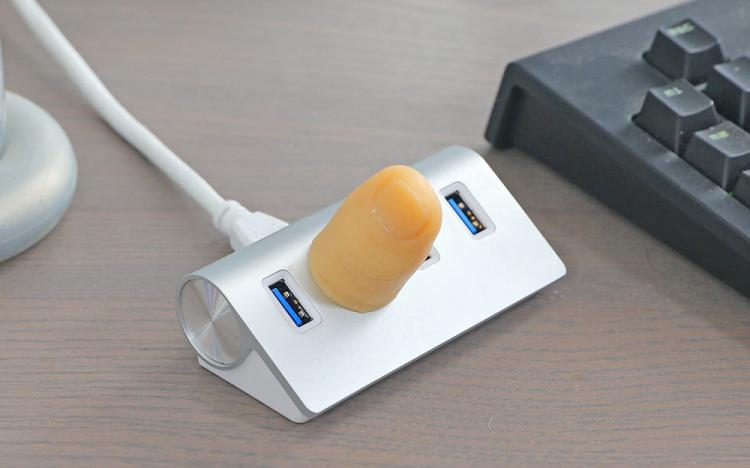 Subscribe To Our YouTube Channel