This Farmhouse Style Tiny Home Has Its Own Built-In Porch Area
By Ryan on 10/06/2020 12:49 PM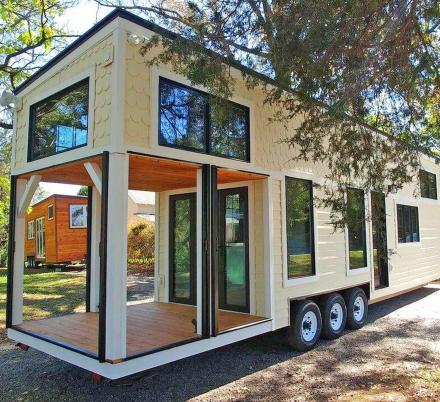 I've never been one to get into the tiny home fad, as I usually require at least 3 bathrooms per individual living in the home, but this amazingly designed tiny house/mobile home that's made to look like a farmhouse might just change my mind. Not only is it impeccably designed to make the most of its small frame and size, but it also integrates a built-in porch area on the end of it. Its designed and created by Perch and Nest, a company that creates tiny homes that you can rent out for a vacation.
Measuring 36 feet long x 8.5 feet wide x 13.5 feet tall, the farmhouse style tiny home features 2 loft areas with 1 twin nook, a cozy kitchenette area with Quartz counters, drawer refrigeration, an electric cooktop, and a deep single bowl sink. The comfy living room faces a large window that looks out to nature, there's a bathroom with a soaking tub, and room to sleep up to 4 adults.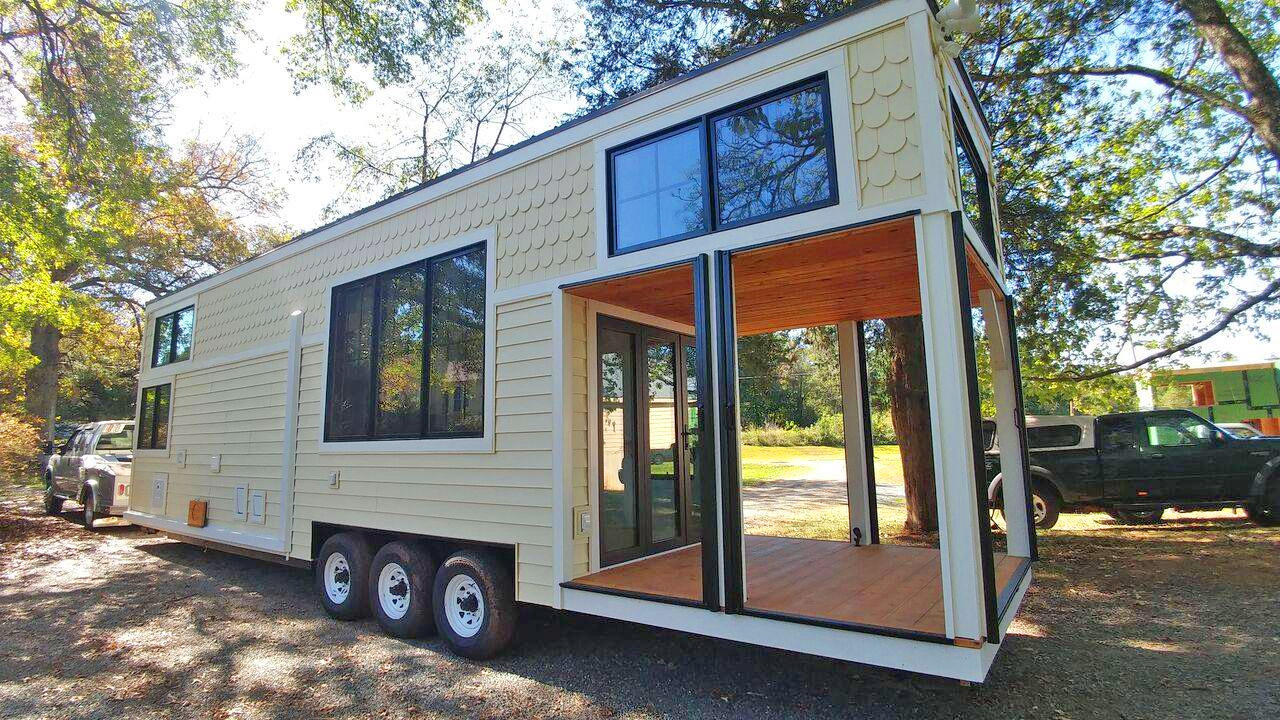 The defining feature of the unique farmhouse style trailer has to be the covered porch are on the end of it that's built right into the structure. The porch features cedar decking, with openings on all 3 sides of the porch for easy entry and exit. All sides have a retractable screen for when the bugs come out to make it the perfect spot to relax and have a cocktail at night. Open the screens up in the morning for the perfect spot for a cup of coffee in the morning.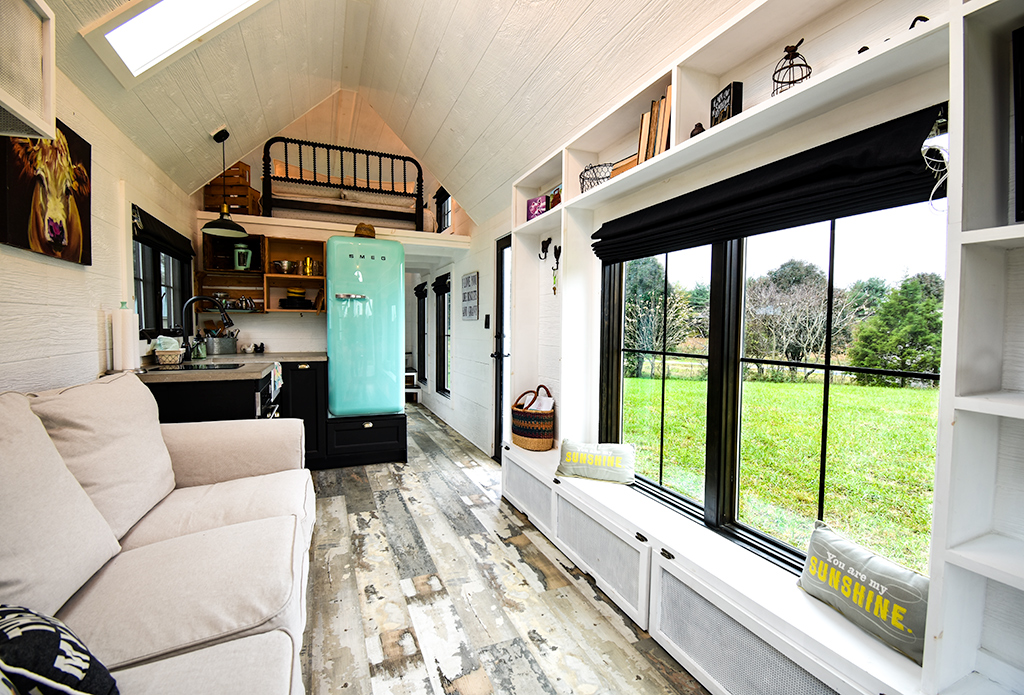 The images below feature 2 different similarly designed tiny homes with built-in porches, including the original design by Perch and Nest called the Roost36, along with another version with a similar design called the No. 4 Cotton Burrow. The Roost36 is available for rent on their website, if you happen to live near or plan on taking a trip near Salem, North Carolina.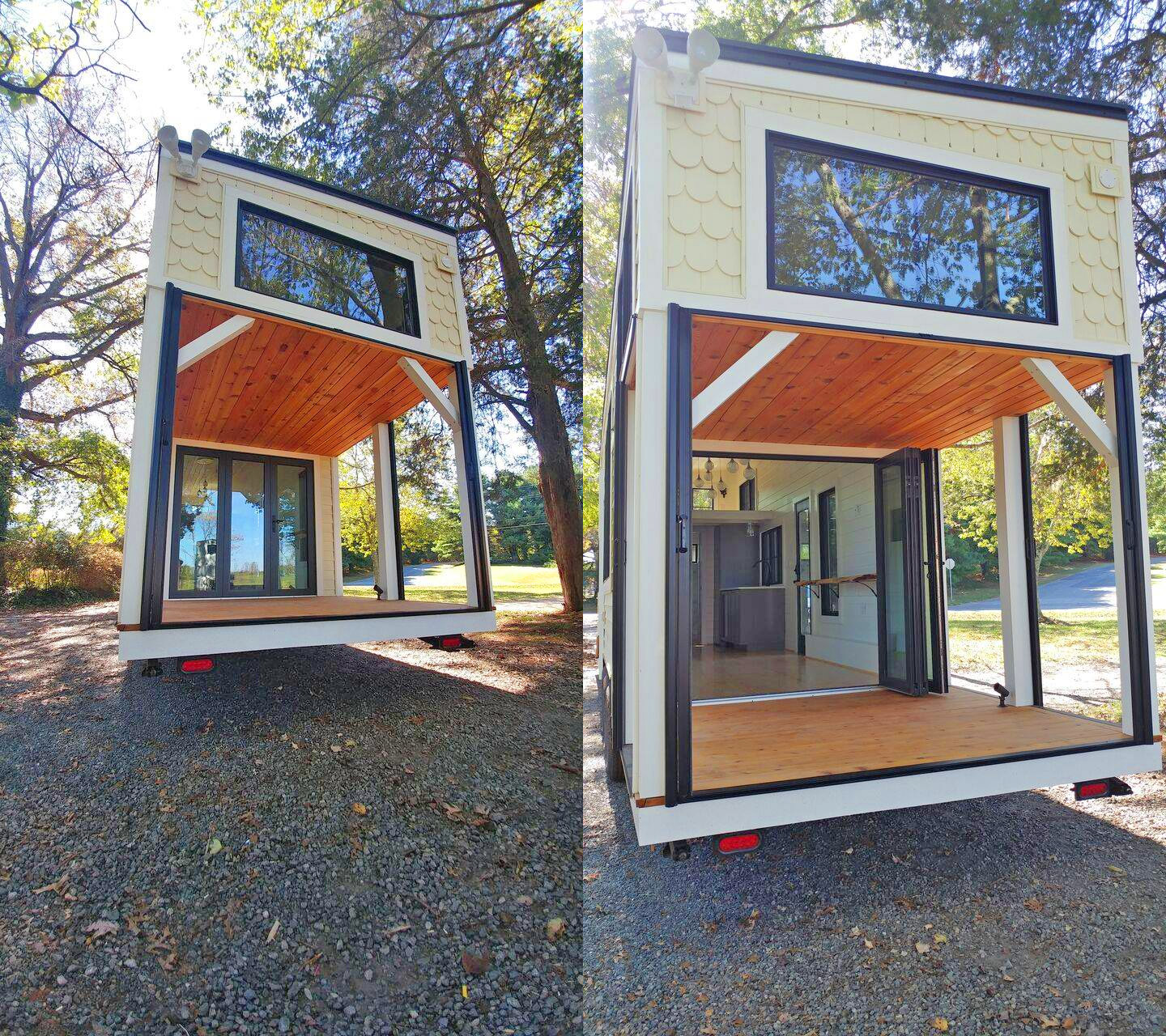 Check out the farmhouse style tiny home with a built-in porch area in action via the video below.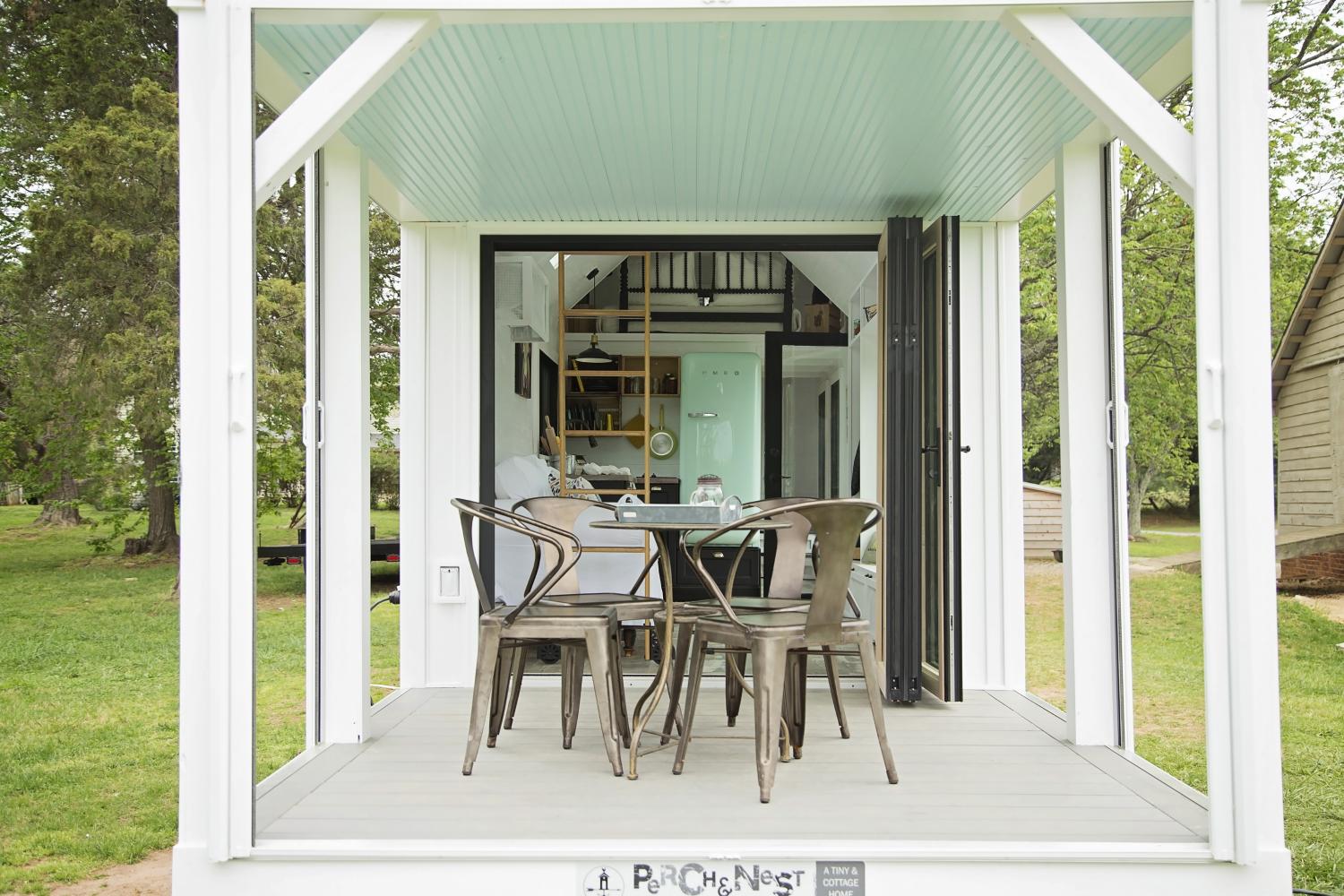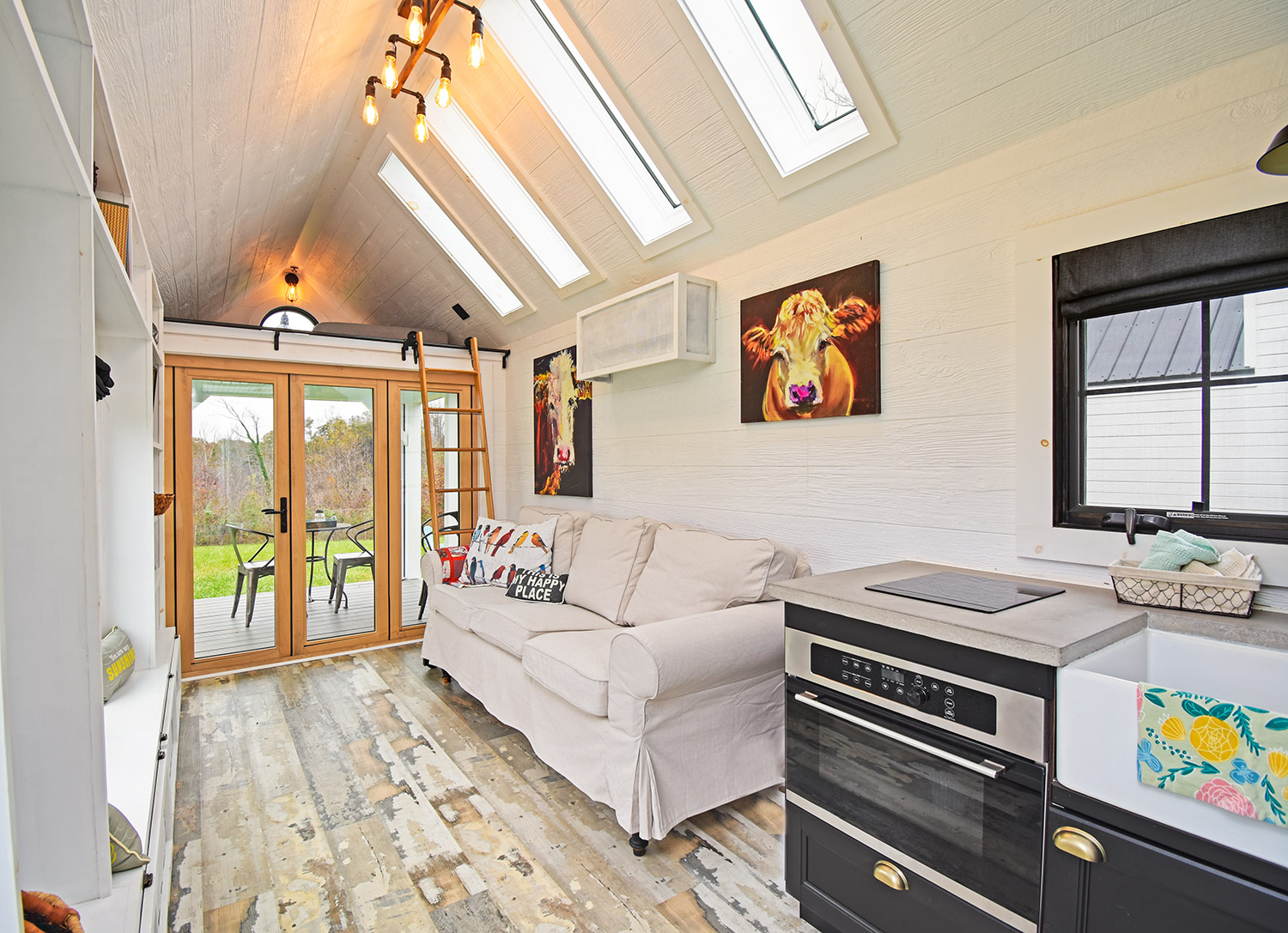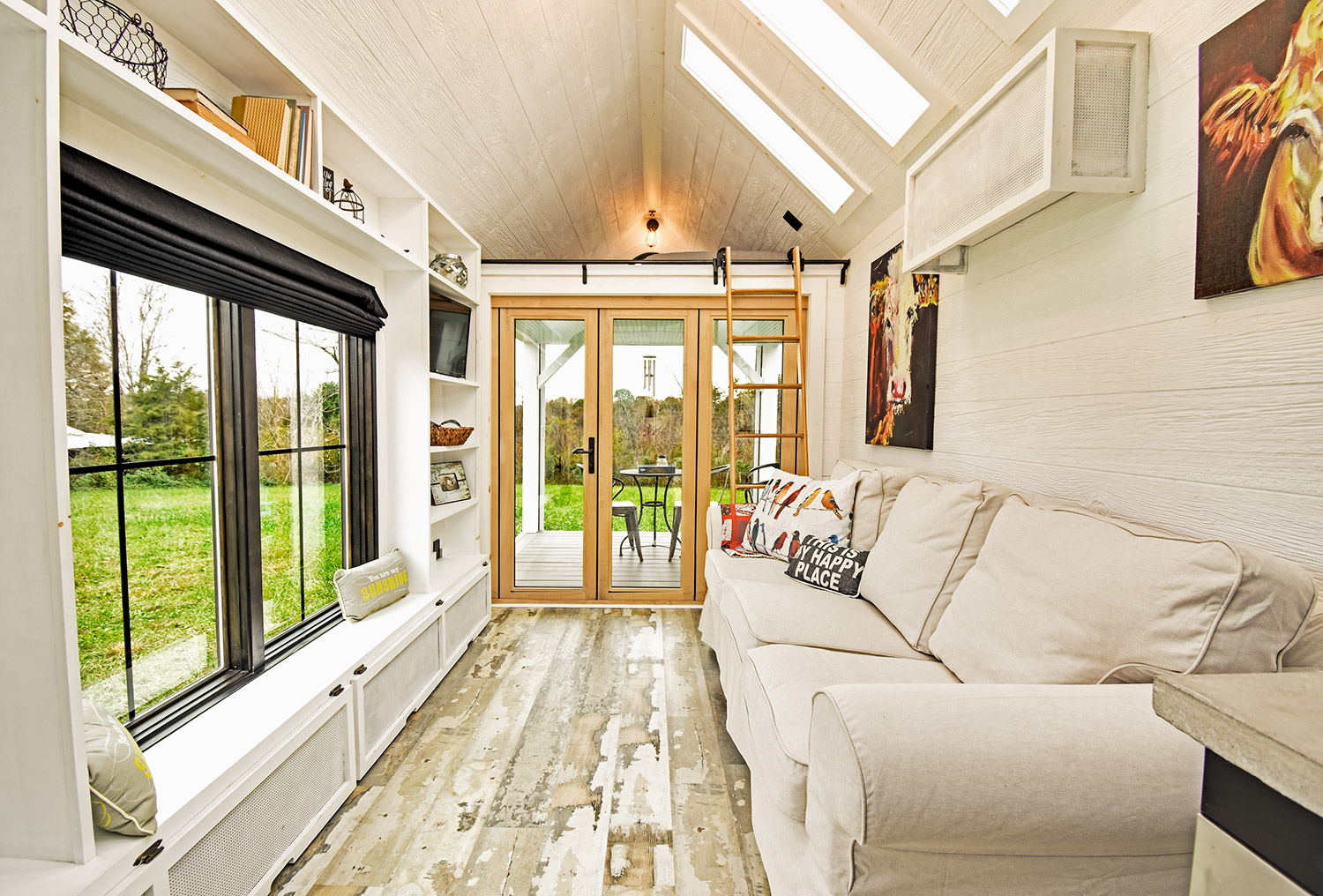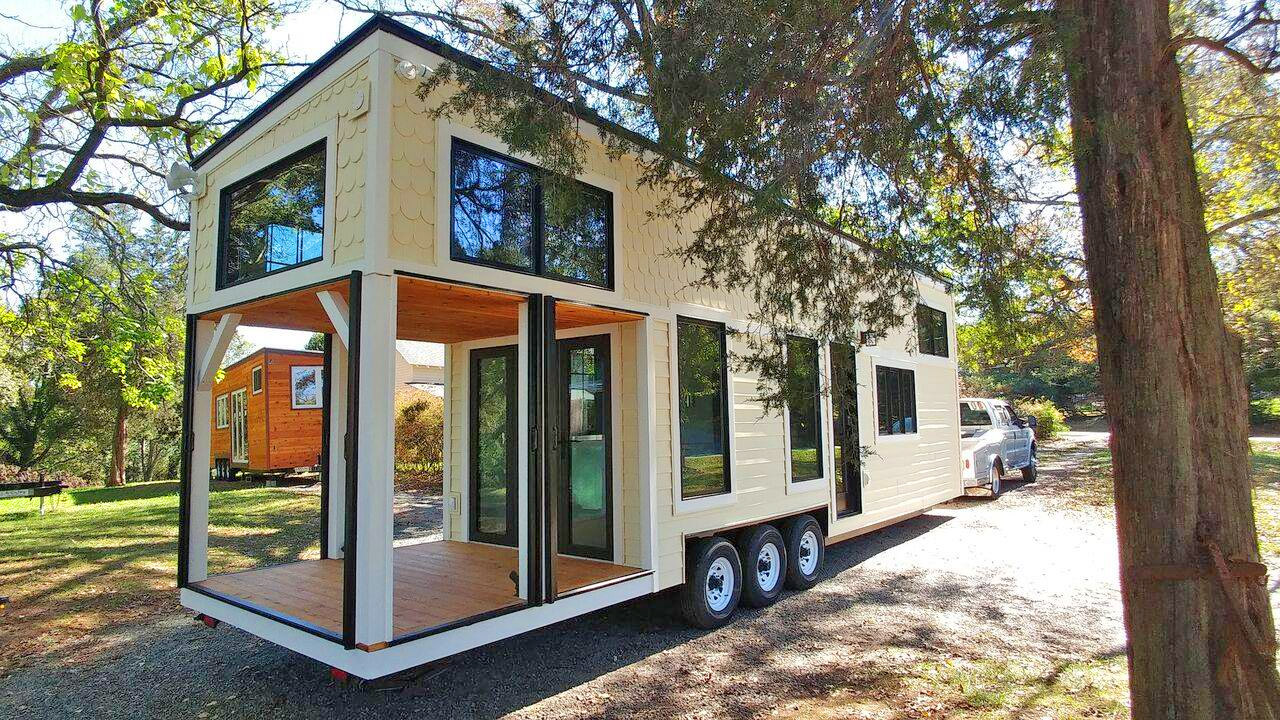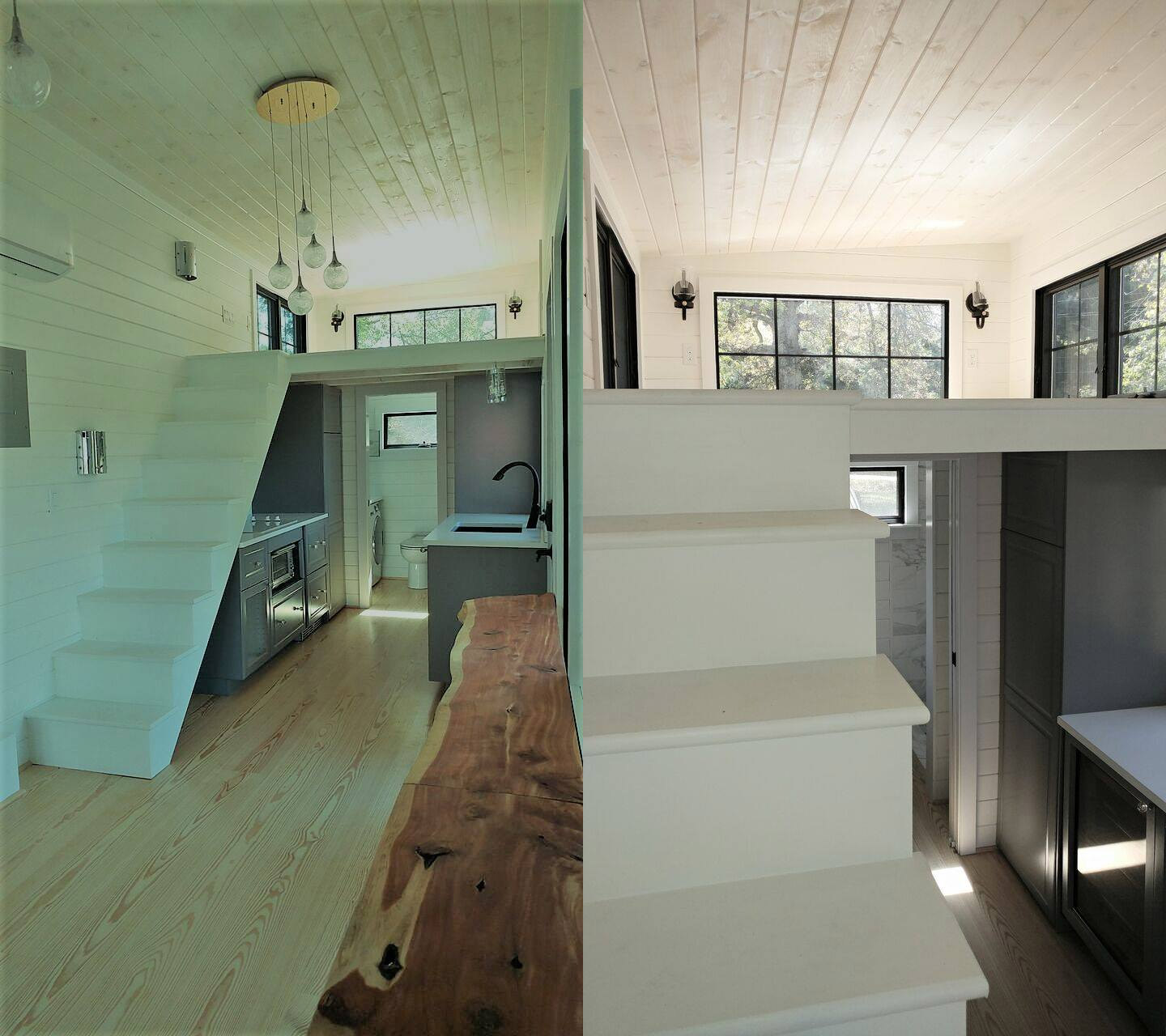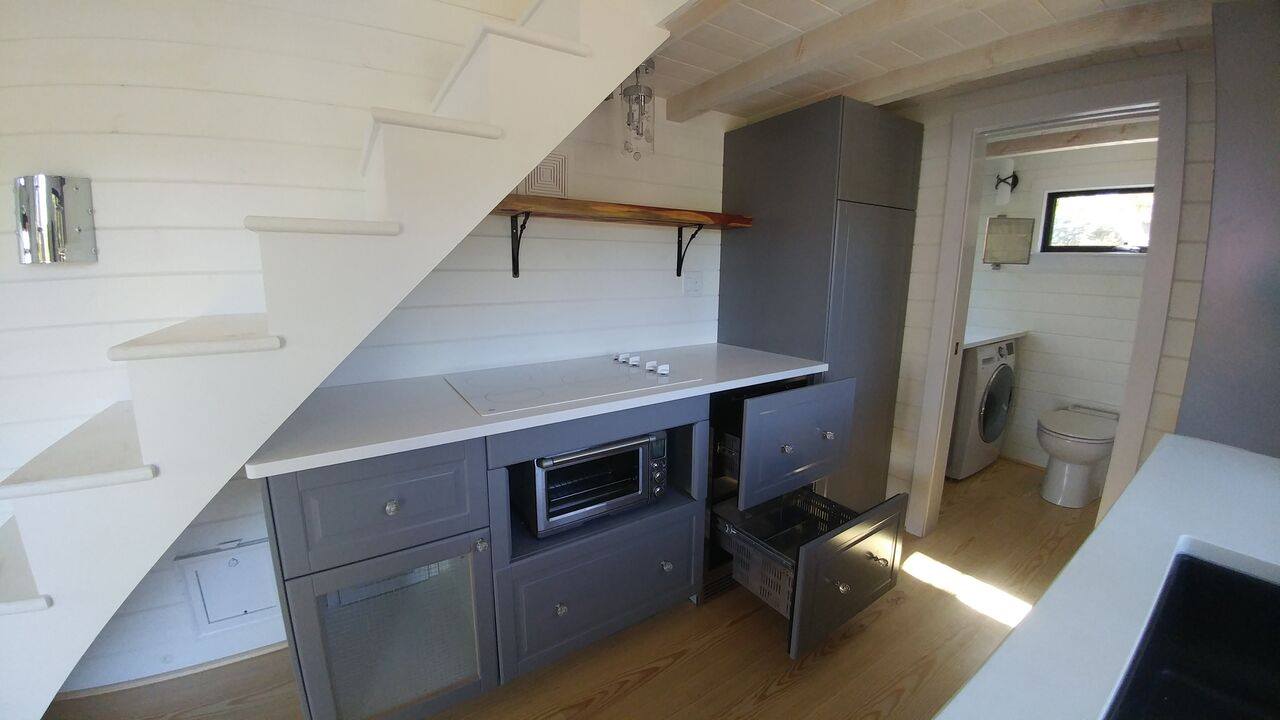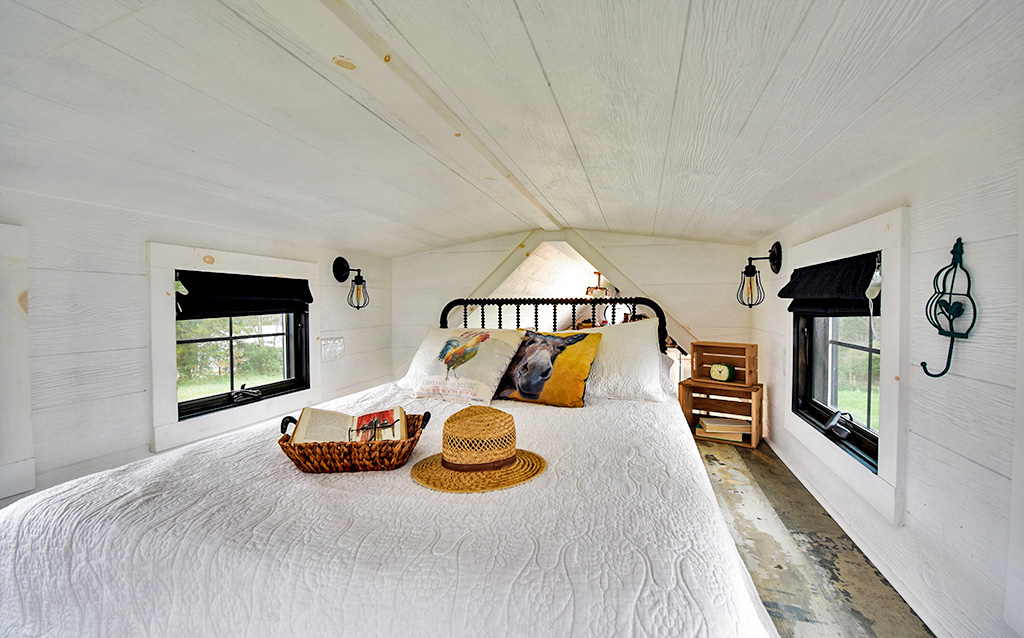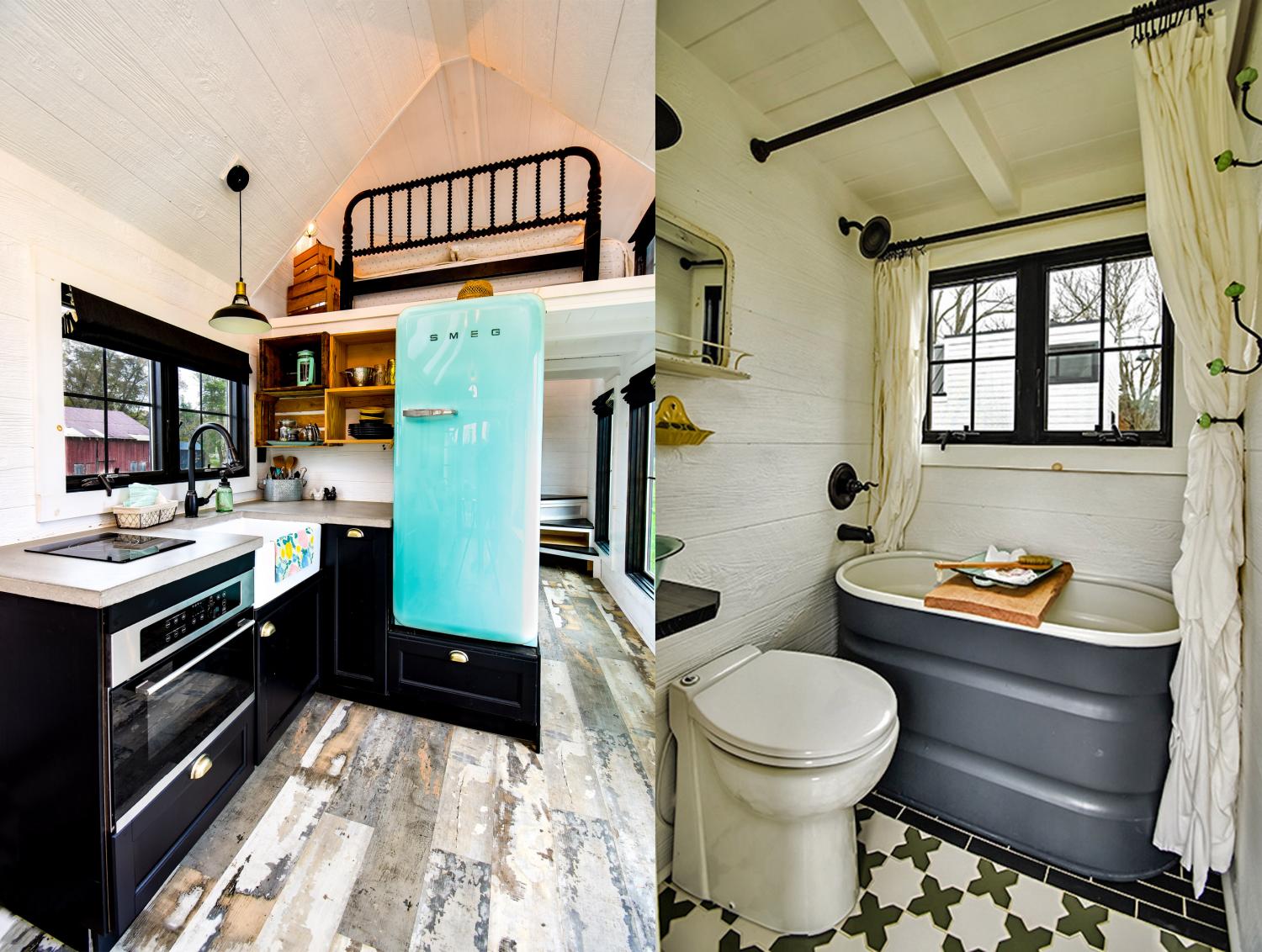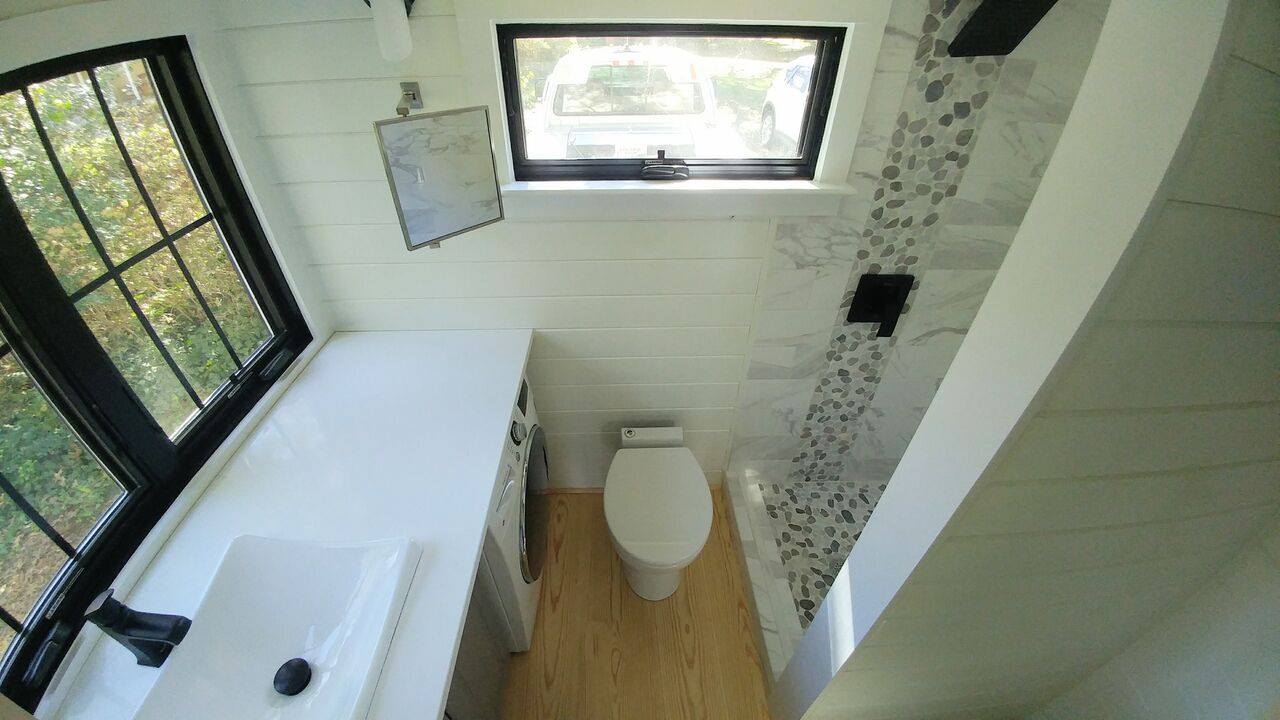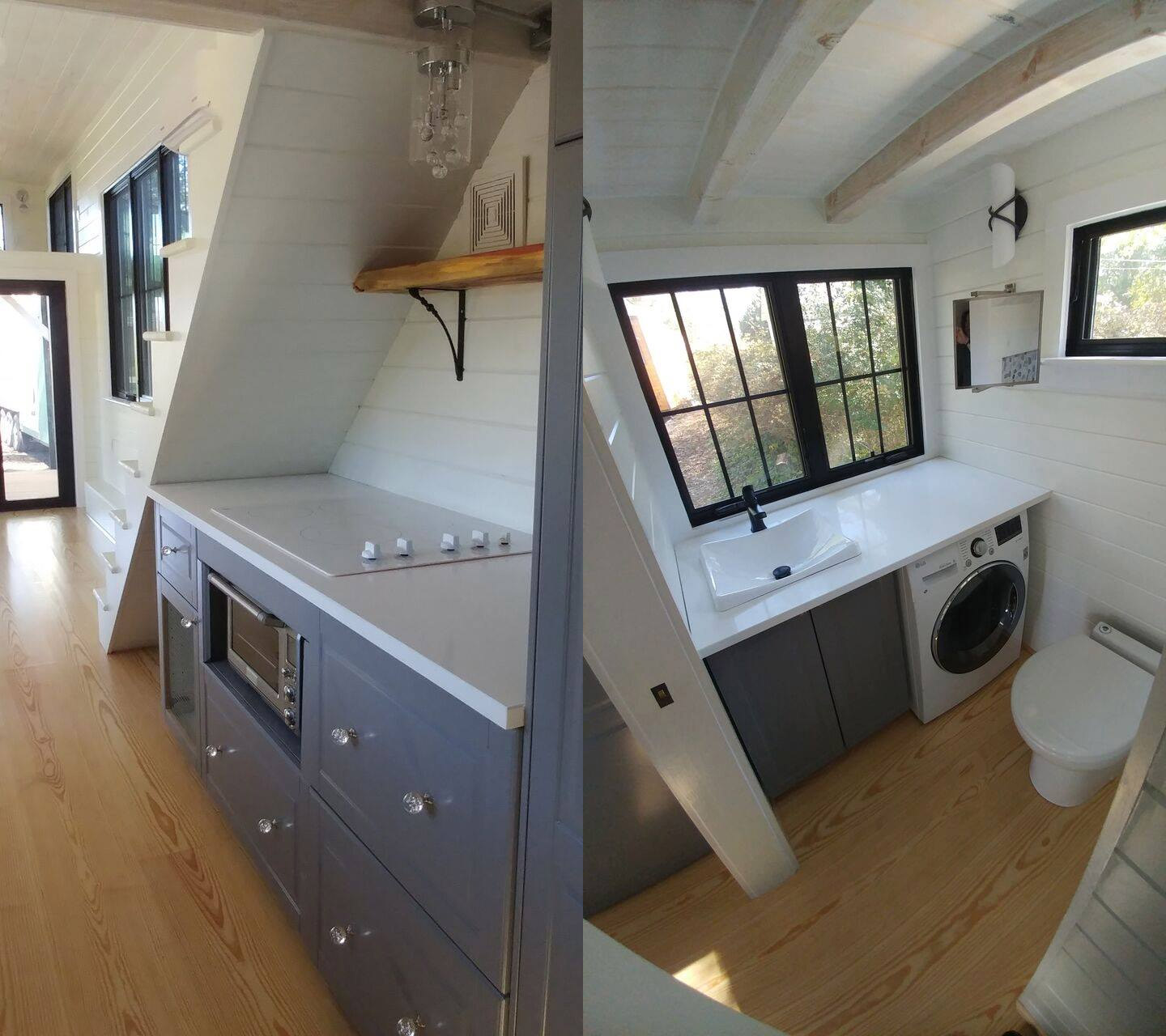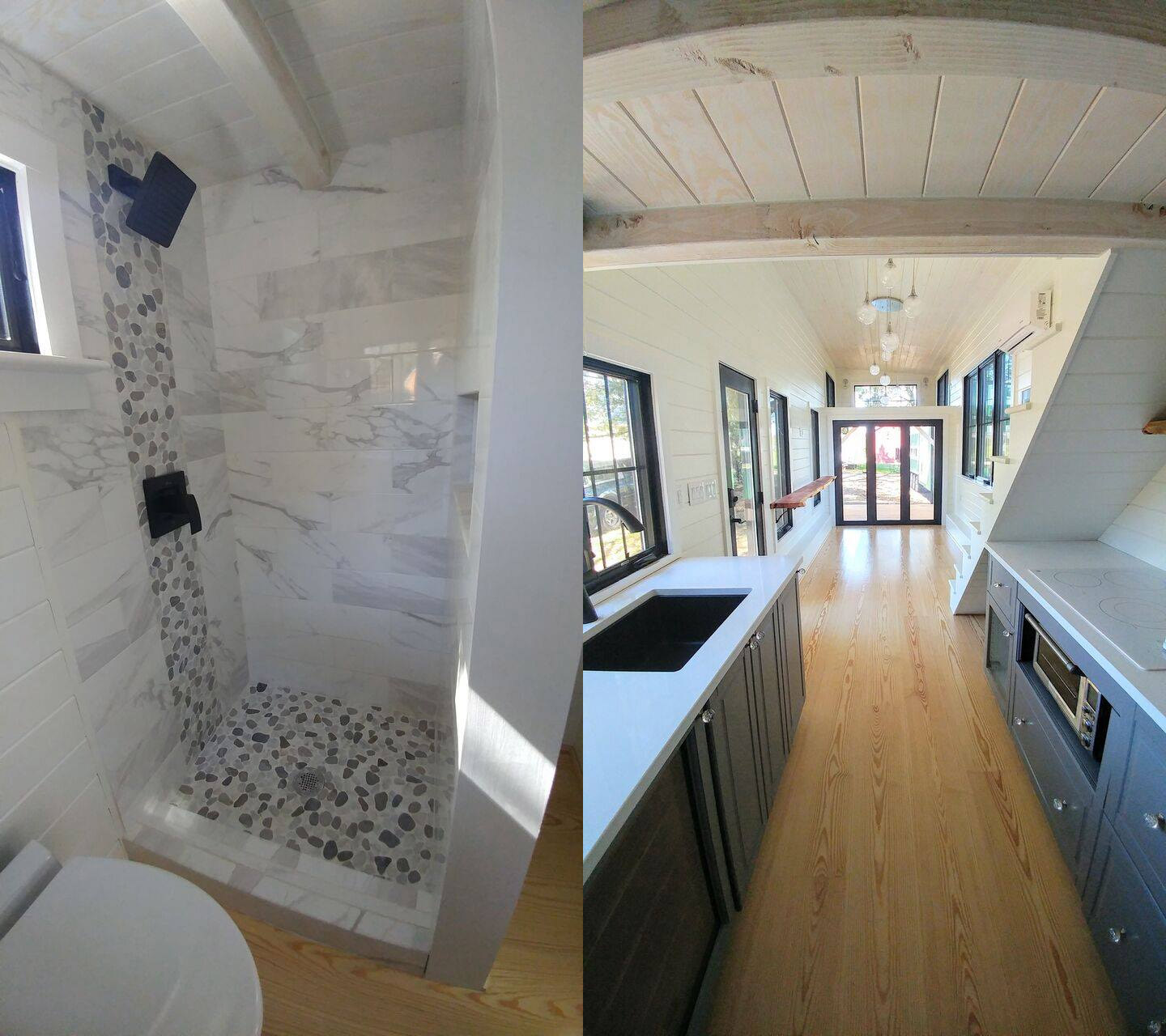 Subscribe To Our YouTube Channel