Rear-Window Car Emoji Display You Can Change With Your Voice
By Ryan on 05/31/2019 10:12 AM (Updated: 04/27/2020 10:36 AM)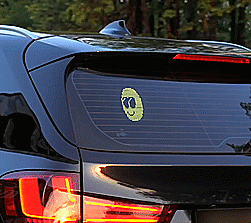 The current craze with cars is people putting stickers on their windows to let others know what is important to them or how they are feeling. You've all seen them - those stickers that show who is all in the family, stickers with the person's favorite sports team, and then there are the hunting and religious ones...The problem with these stickers is they're not easy to change out - enter Mojipic. Mojipic is a smart, voice controlled, emoji device that can be displayed in your car's window. This device allows you to display more than 1500 GIFs, Smiles & Emojis, sports teams, flags and so much more. What's even better is you can create and display your own animated GIFs, Emojis and words! You can now finally tell that person riding your ass to "Back Off"!
What Phones Is Mojipic Compatible With And How Does It Work?
Mojipic will support any iOS phone that is running 9.0 or newer. Android is also supported so long as the phone is running Kit Kat (4.4) or newer. The device connects to your smartphone via Bluetooth making for easy use. And because it is important to keep your eyes on the road when driving, Mojipic is set up to work with voice commands and works with both Siri and Google Assistant to assist in getting the right display going mid-drive.
The device is powered with a 8500mAh HIgh-quality Li-Pol rechargeable battery that can be charged by a 12V car charger. A full charge generally will last about one month (depending on the animations and brightness levels used).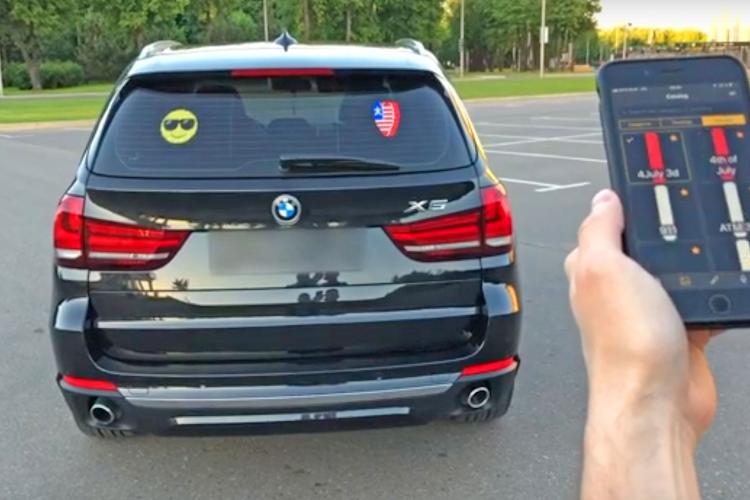 What Do I Get With Mojipic?
With Mojipic you will get the 6000Cd outdoor LED 32x32p window display that attaches via a suction cup mount. It comes with an arm that allows you to adjust the tilt so you can ensure the image is displayed perfectly no matter what vehicle you are driving.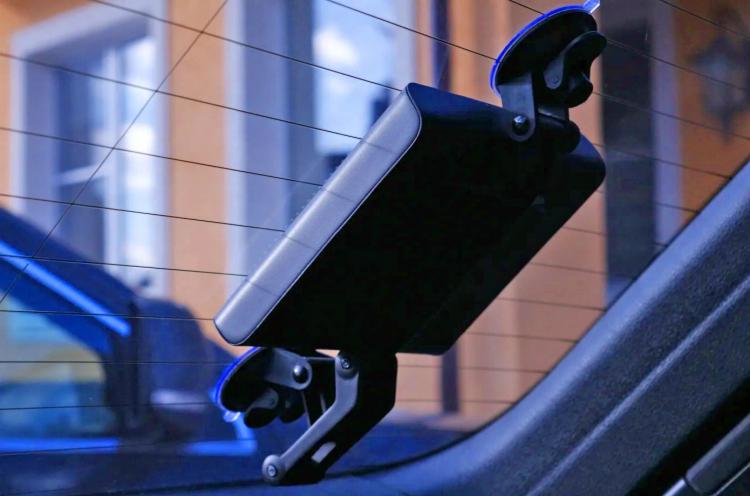 Via the app designed to go with the device, you also get access to more than 1500 GIFs, Smiles & Emojis, sports teams (MLB, NFL, NBA, NHL, Soccer), country flats, national symbols and more. As part of this app, you also will have access to a real-time drawing and GIF maker to help you create your own drawings, images, animated GIFs, and sayings at no extra cost!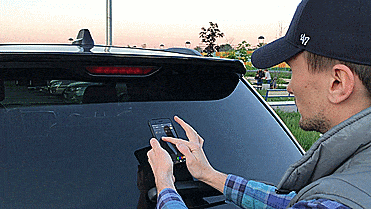 With Mojipic you will be able to truly tell the world how you are feeling and what you think at that very moment!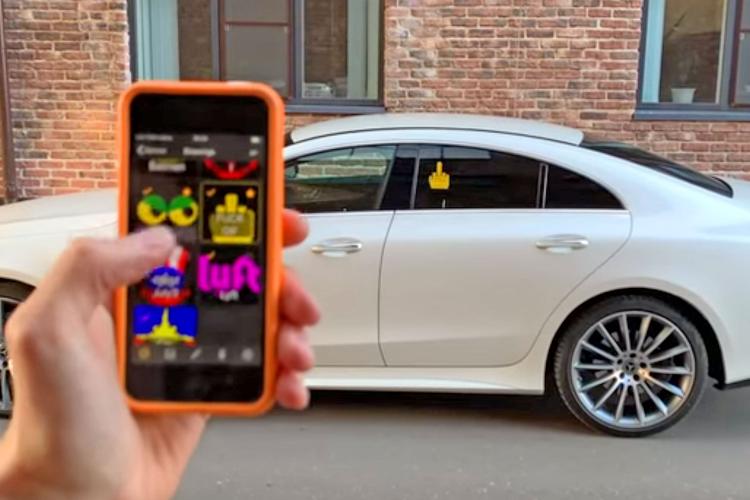 Check out Mojipic in action below!
Subscribe To Our YouTube Channel