Easy Bath Kneeler Makes Giving Baths Easier On The Knees
By Ryan on 11/20/2017 11:24 AM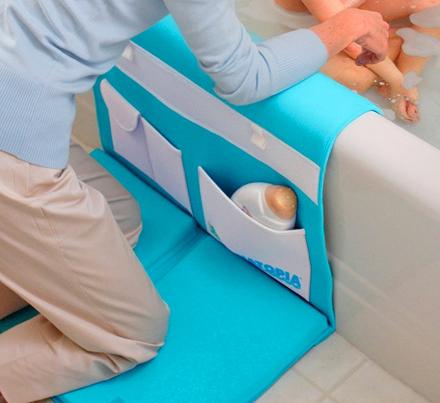 Bath-time is supposed to be fun for kids and it usually is thanks to all kinds of toys in the tub, but what about the parents? Bath time isn't so fun for us, and I think we can all agree that it's extremely hard on the knees. Well, this Easy Bath Kneeler makes bath-time much easier on your aching knees and elbows.
To use the bath kneeling mat just pull down the mat from the wall of your tub, and it'll reveal the floor mat for your knees, along with a mat that stays attached right to the side of the tub. The part that stays attached to the tub has a few handy pockets for holding small items that you'll need during bath-time.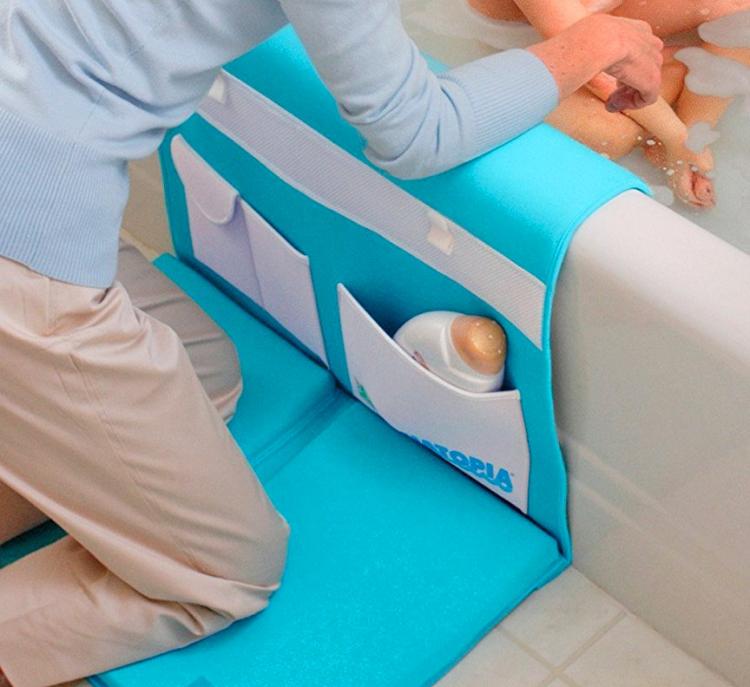 Once the mat is pulled down, just rest your knees on the soft mat and enjoy your time with your child instead of dreading it. This kneeler keeps you safe and comfortable during bath time and it fits any standard tub.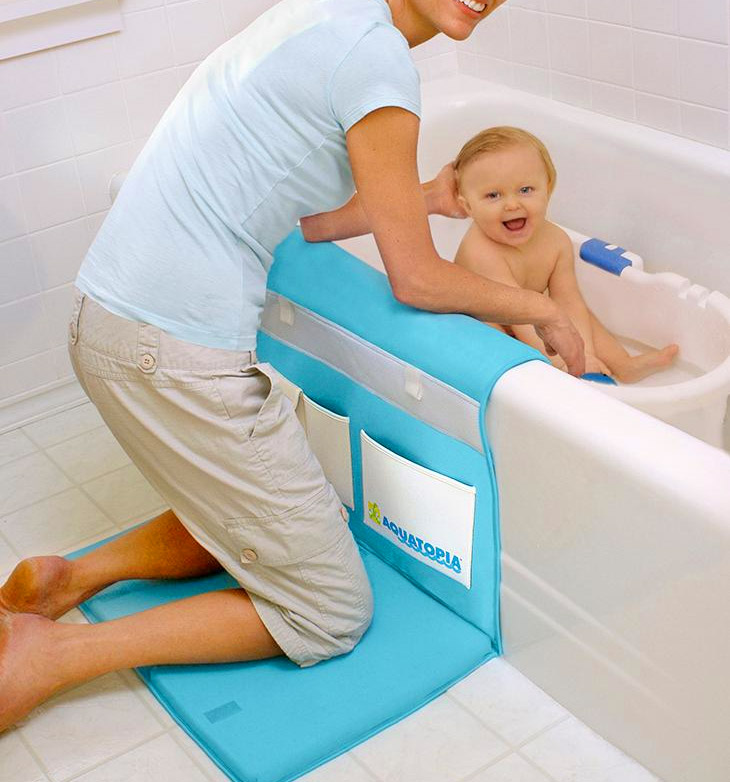 The simple fold away design makes for super easy storage almost anywhere. Just push it back up, and a Velcro patch will keep it secured in place and out of the way when not in use. When it's bath-time just pull it back down and spare those knees.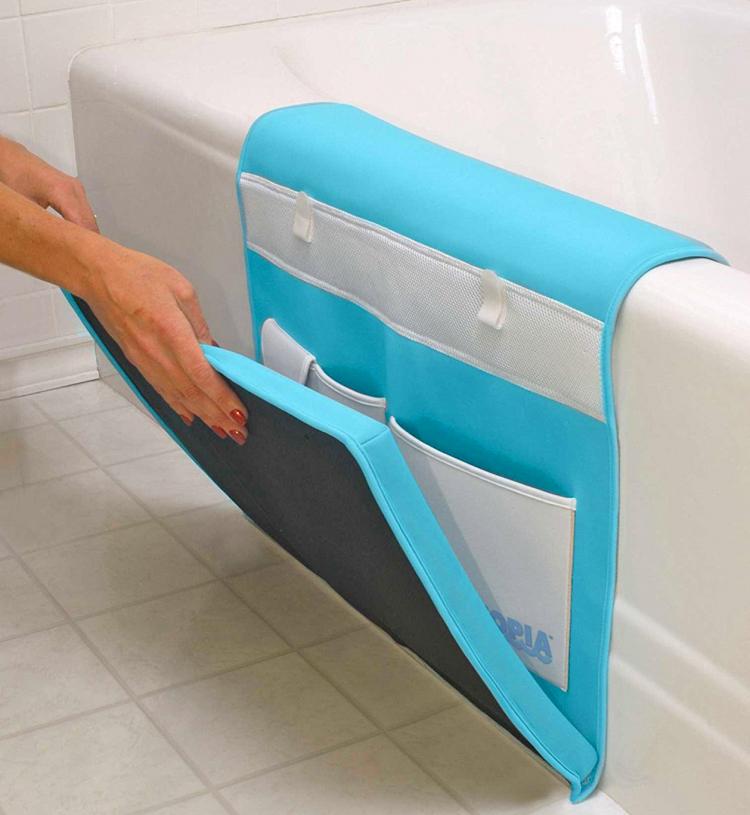 The best part of the design is that it also provides protection for your elbows while you lean up against the tub, so it has you completely covered. The pockets are just a bonus, as they are perfect for all of your soaps and shampoos.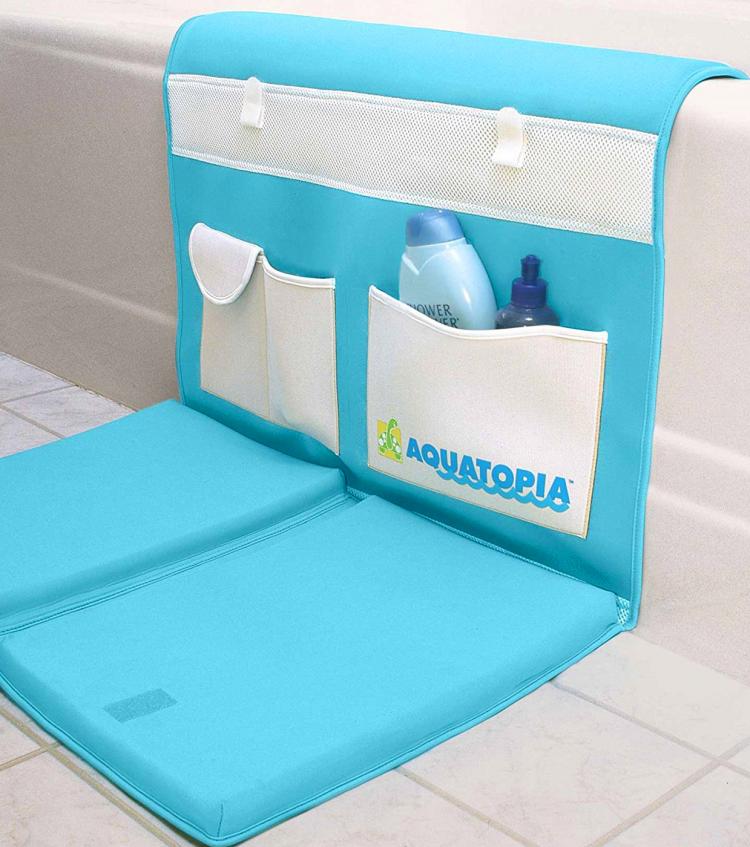 Not only great for bathing your children, the easy bath kneeler also works great for bathing your dogs and pets! The bottom part of the mat can even be separated from the rest of it, so you can move it around for use anywhere near the tub.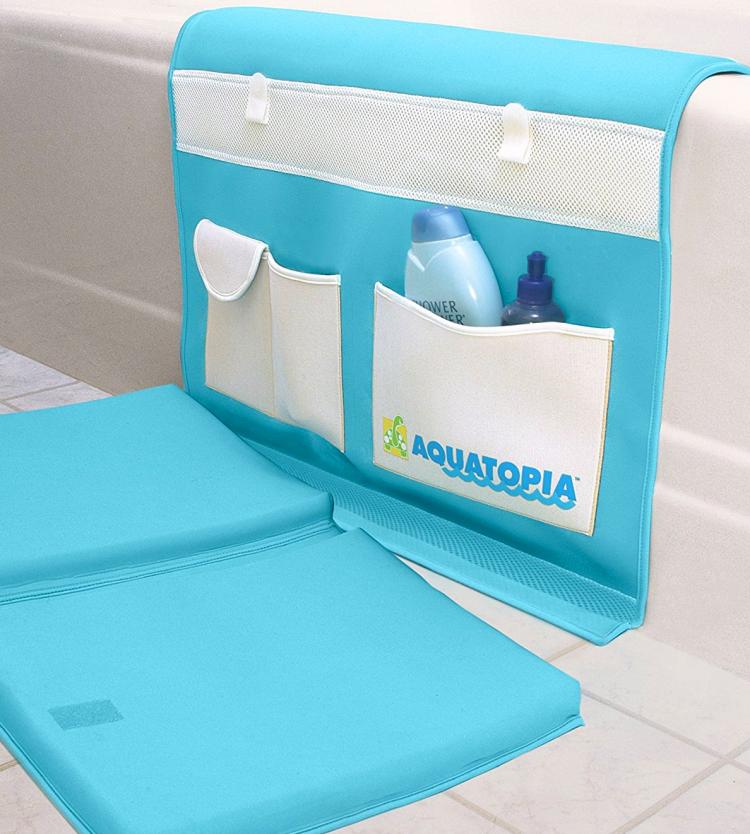 The easy bath kneeler is made in the USA from EVA foam, polyester, and cotton material, will fit on the side of any standard bathtub, has a super easy fold away design that keeps it out of the way when not in use, is made from water-friendly materials, unfolds in seconds, and is blue in color.