Dumpsty: A Mini Desktop Dumpster For Organizing Your Desk, Made From Real Metal
By Ryan on 07/17/2017 1:19 PM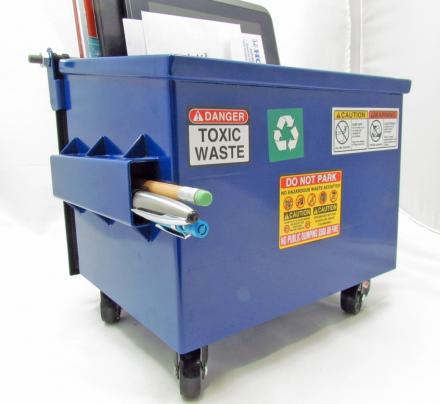 Does your desk ever feel so dirty it feels like a dumpster? Well now you can put an actual dumpster on your desk to help organize it. Your desk already smells like a dumpster so an actual dumpster on there would feel right at home. The Dumpsty is a mini dumpster that you can use to organize your things, use as a planter, hold random crap, or just to decorate your office with a dumpster.

Versions: Raw Steel | Colored | Graffiti
Made from real metal, and made to look just like a real dumpster, the Dumpsty is as authentic as you can get in the thriving miniature dumpster replica industry. The mini dumpster even comes complete with authentic mini magnetic dumpster warning signs, along with rubber lids that come in your choice of color.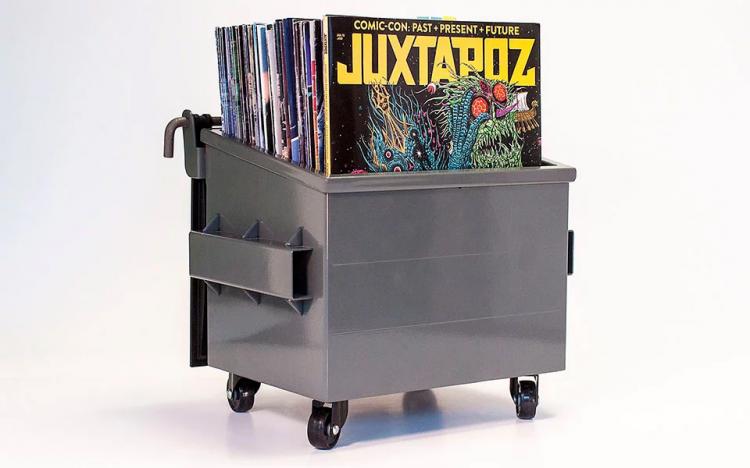 Perfect for holding magazines, unsorted mail, to be used as a planter, or just to store a bunch of the junk on your desk, Dumpsty even can be used to hold your pens and pencils using a slot on the side of the dumpster.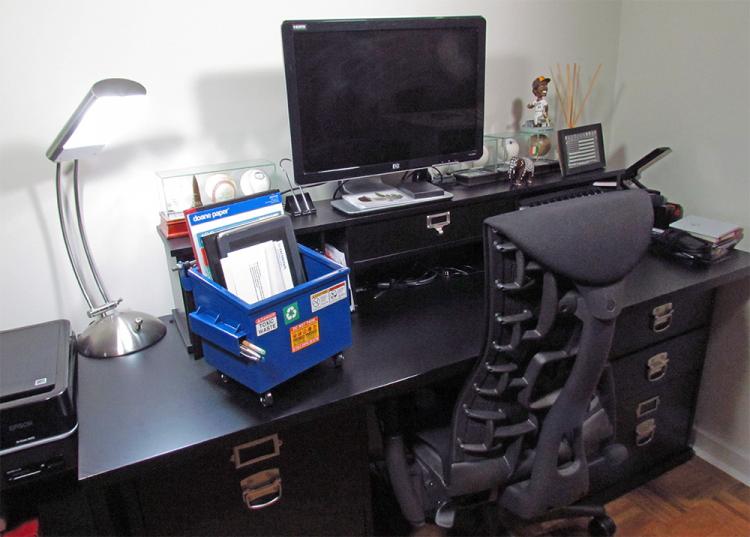 The mini dumpster comes with 4 wheels on the bottom to easily wheel it around your desk when it needs emptying, and comes in a bunch of different colors and designs to choose from (including some that are full of graffiti art).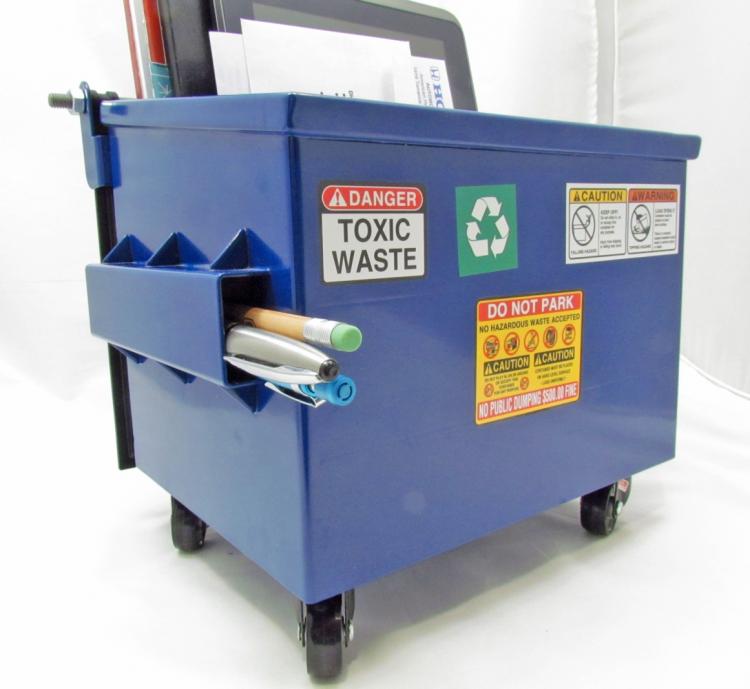 Dumpsty the miniature dumpster desk organizer is made from recycled steel along with rubber lids and casters, and measures 10 inches tall x 11 inches wide x 8 inches long.