This Wooden Potato Planter Has a Door To Easily Access Your Home-Grown Potatoes
By Ryan on 05/26/2020 10:21 AM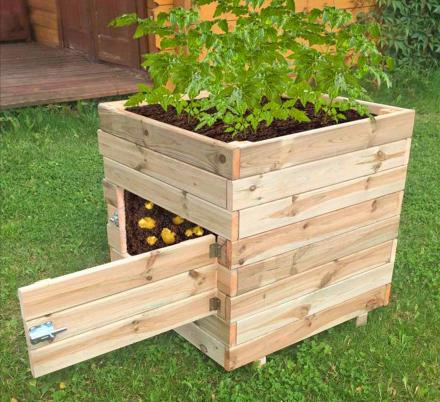 You may recall the fabric/canvas potato planter that we've featured a while back that lets you easily grow and access potatoes indoors or on your deck/patio, well now there's a wooden version, and it looks fantastic. The wooden planter features a little door on the side of it that allows you to easily access and remove your freshly grown potatoes once they're fully grown. It's actually a set of plans that you can purchase to build it yourself. This way you could essentially build a door on all 4 sides of the planter to easily access all of the potatoes from the plant without having to dig through too much dirt.
The cute wooden potato planter DIY plans were put together and is sold by Etsy store HorizonDesignStudios, and it's sold for just over 6 bucks. So, assuming you're somewhat capable of putting together a small wooden box with a little door, you might just have yourself a handy little potato planter after a few hours of work.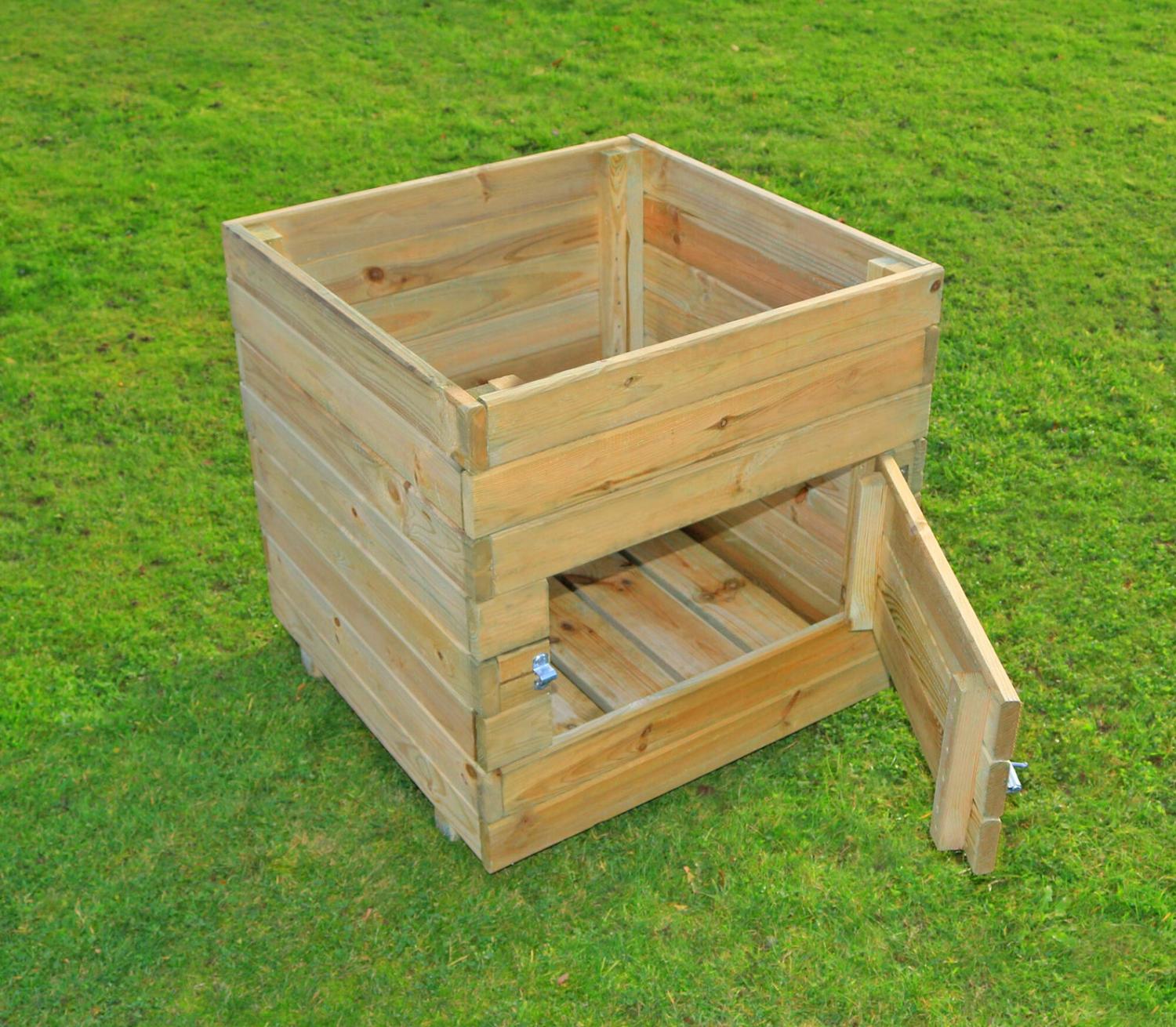 The wooden potato planter plans will help you create a box that measures 28 inches tall x 24 inches long x 24 inches wide, and the estimated costs for materials will be right around 35 bucks. The wooden potato planter is a perfect project for people just starting out in woodworking as it has an experience level of "beginner". The plans features 9 pages of instructions, and can easily be printed on any standard printer.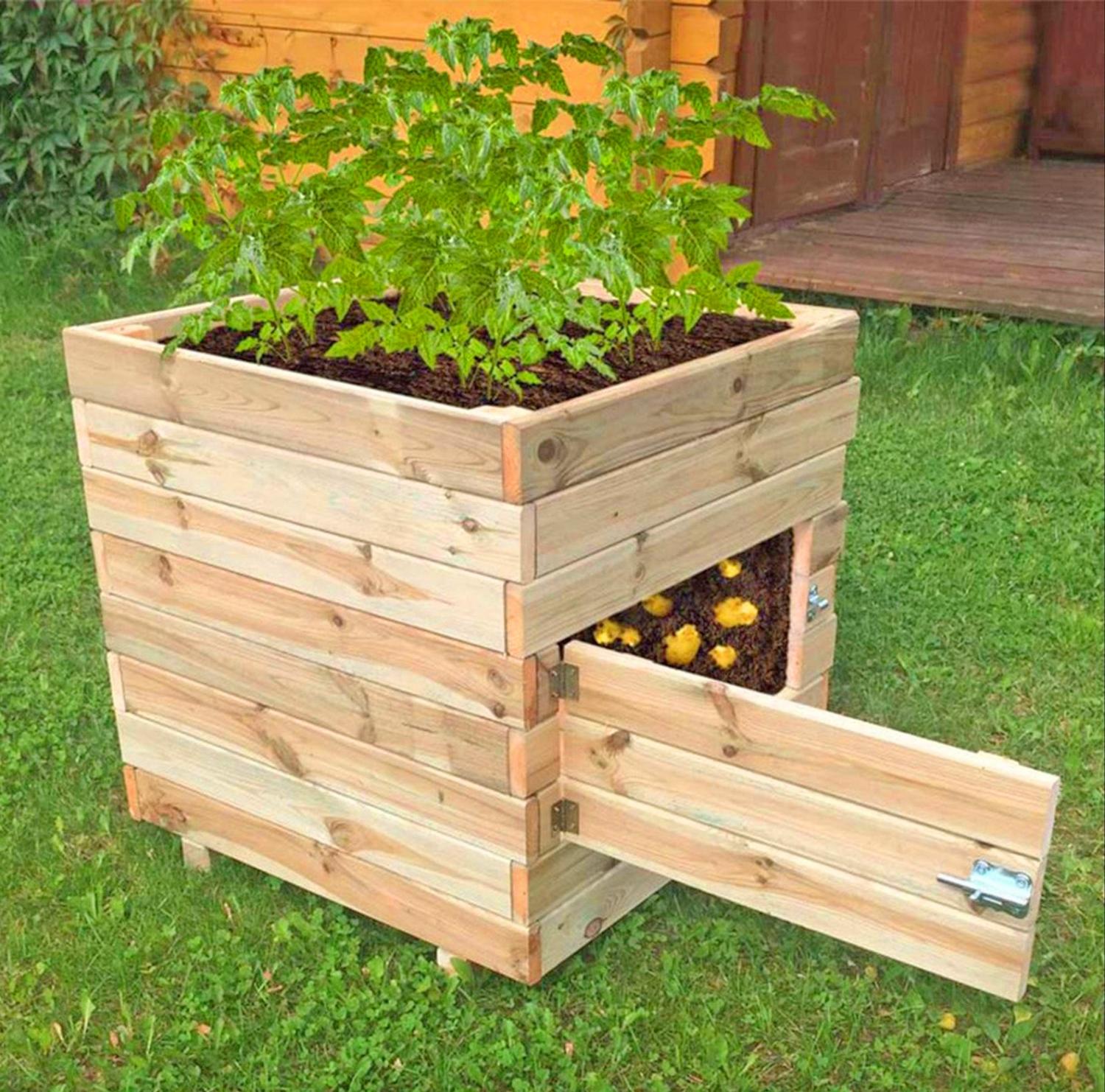 The Etsy shop also offers a few different designs and varying designs for DIY potato planters that you can check out here.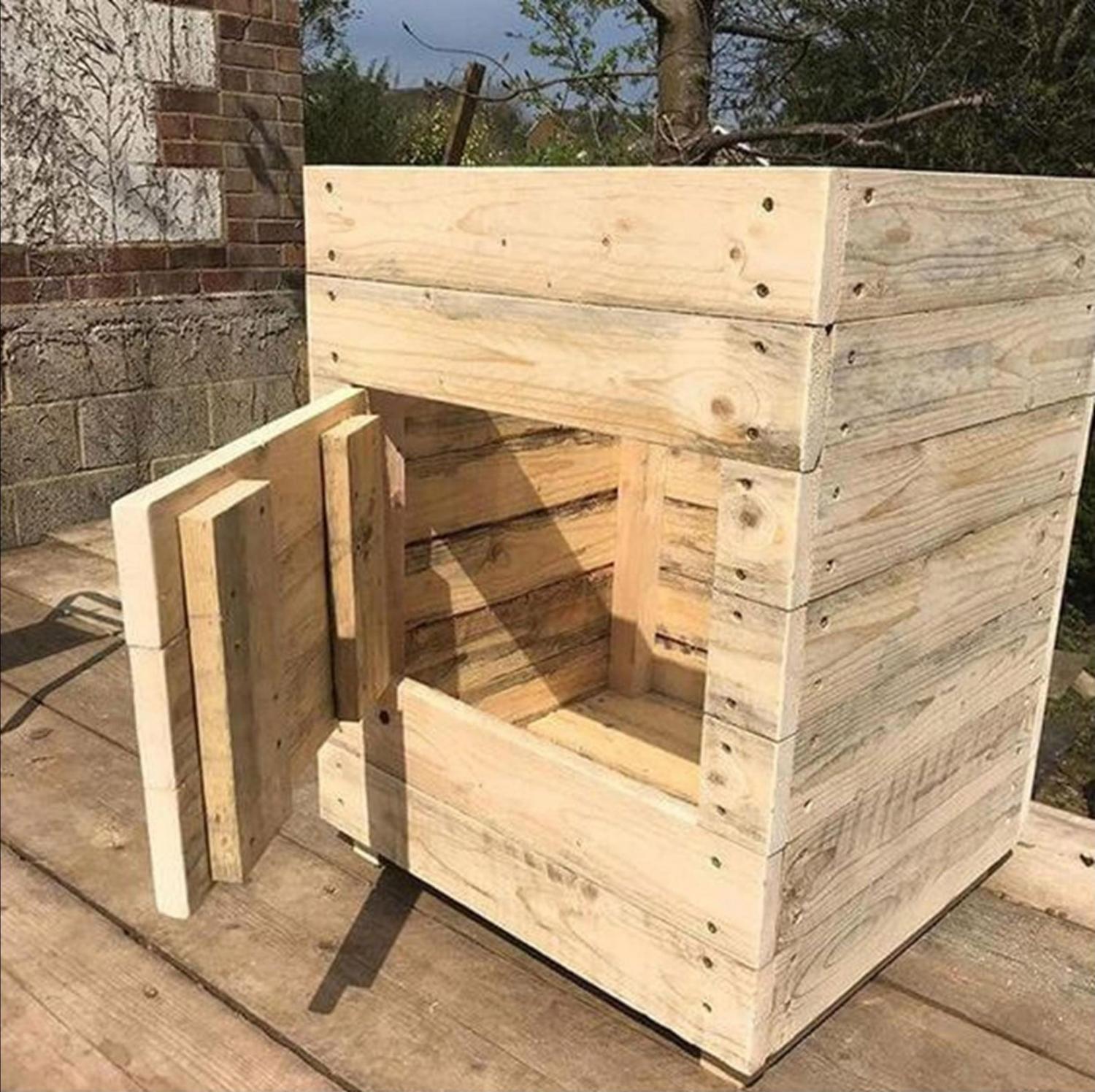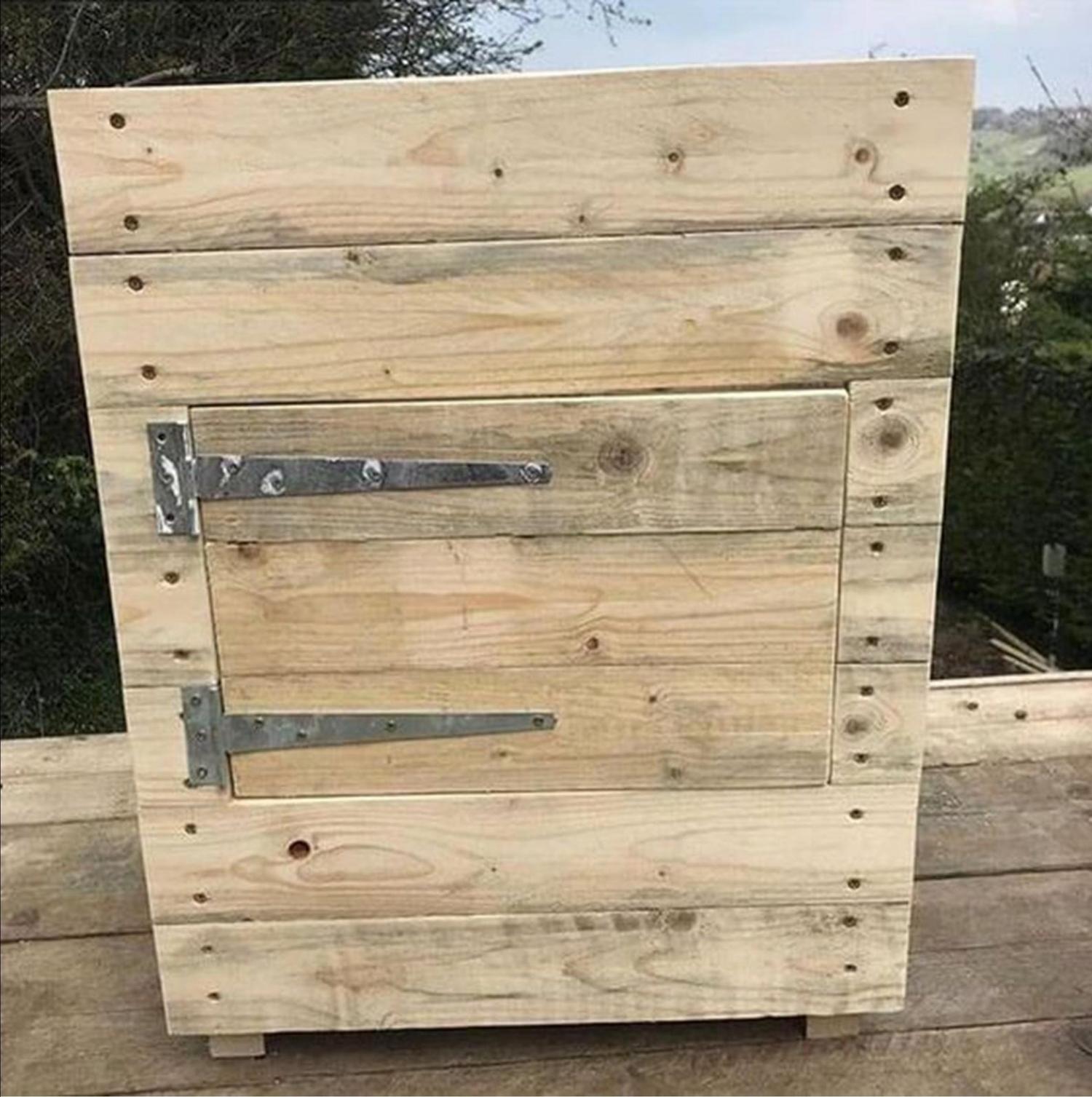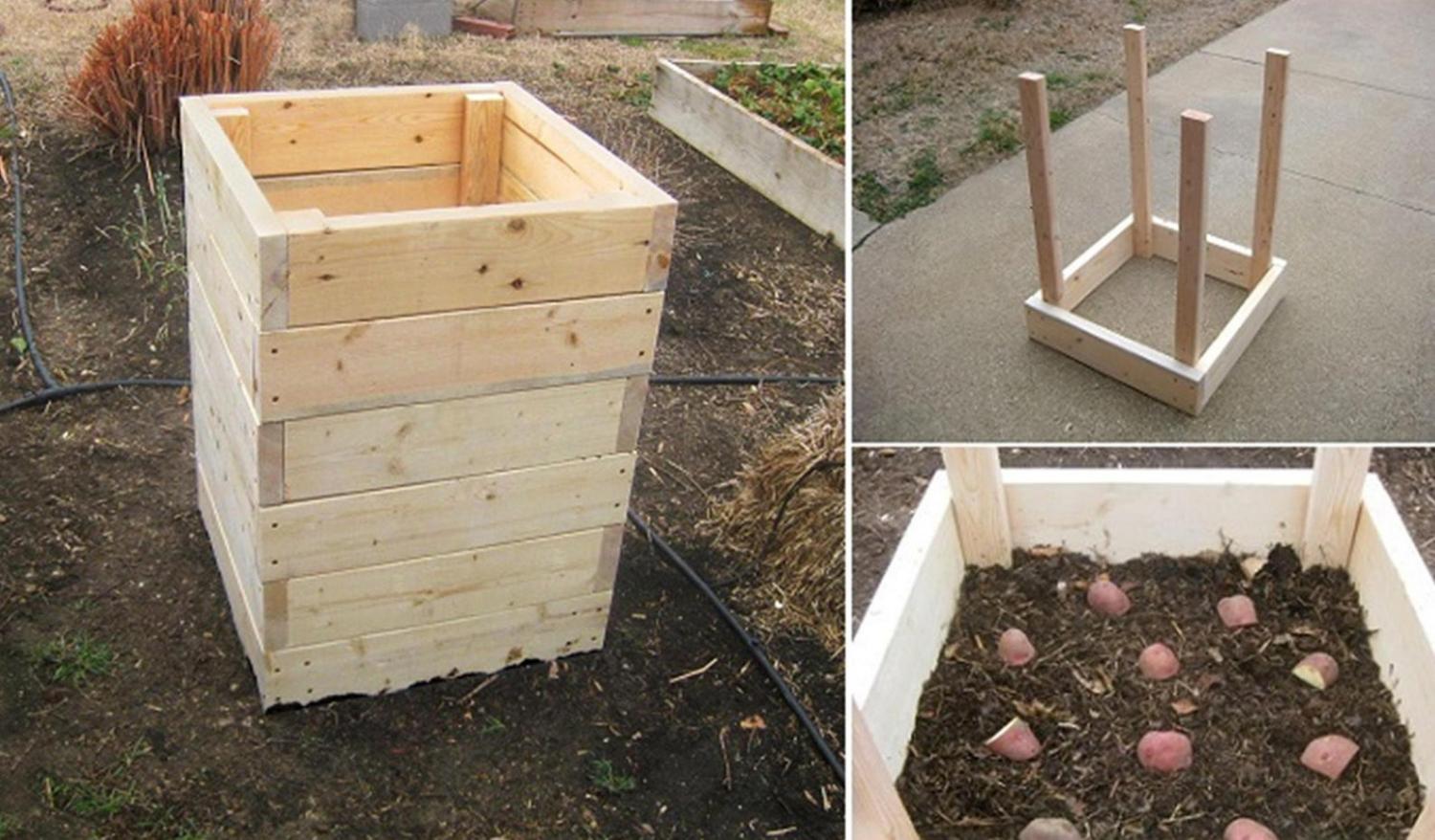 There are also other designs of potato planters with doors available that are fully built in case you don't want to build one yourself, including this wooden potato planter from Burpee.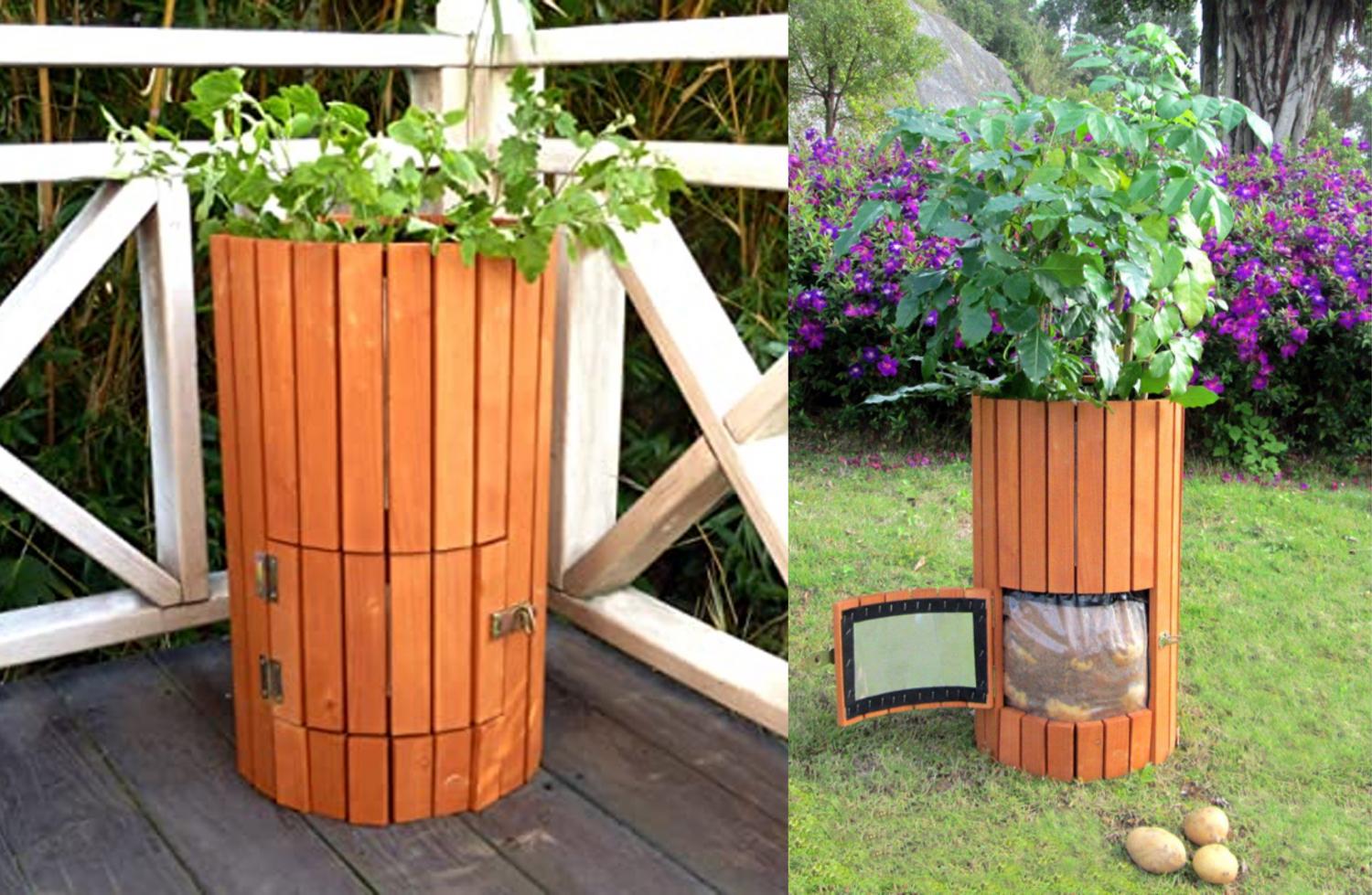 GET THIS ONE HERE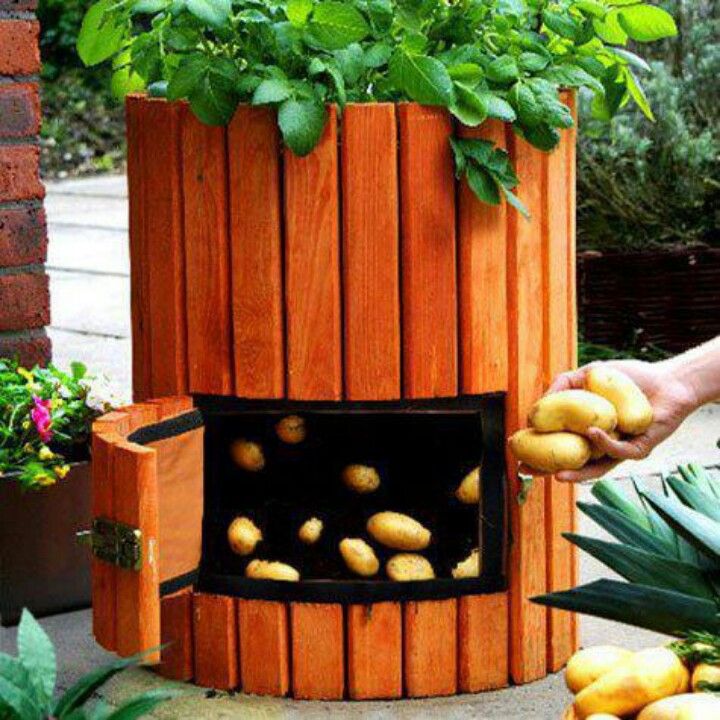 And of course there's the canvas potato planter with a door that we've featured before.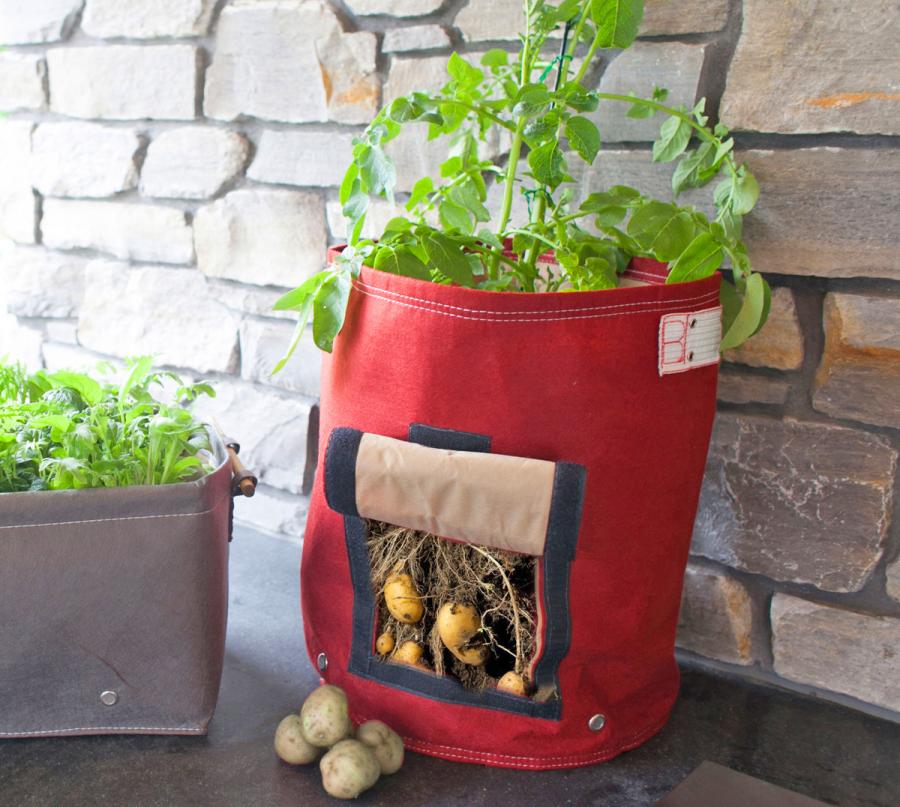 There's also a plastic version of the potato planter with a door that you can find here.